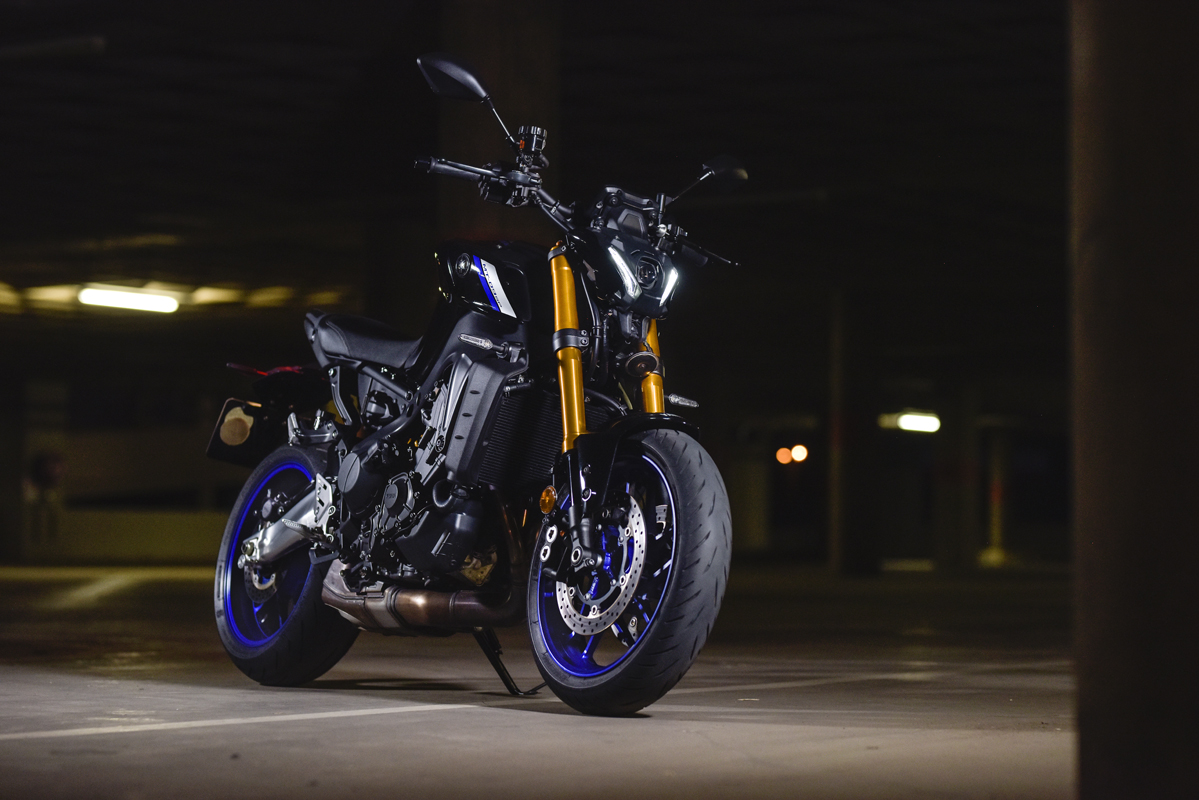 The exciting and oh-so-affordable Yamaha MT-09 made waves when it first appeared back in 2013. Now a few years down the line, the MT has undoubtedly become one of Yamaha's greatest success stories. But even though it was the company's saving grace at the time, with its menacing looks and class-leading three-cylinder 'crossplane' motor, it wasn't perfect.
The original MT-09 never handled well, and the throttle response was like playing a game of Russian roulette. It was one of the last 'caveman' bikes too; raw, unapologetic and lacking frivolous amenities like ABS.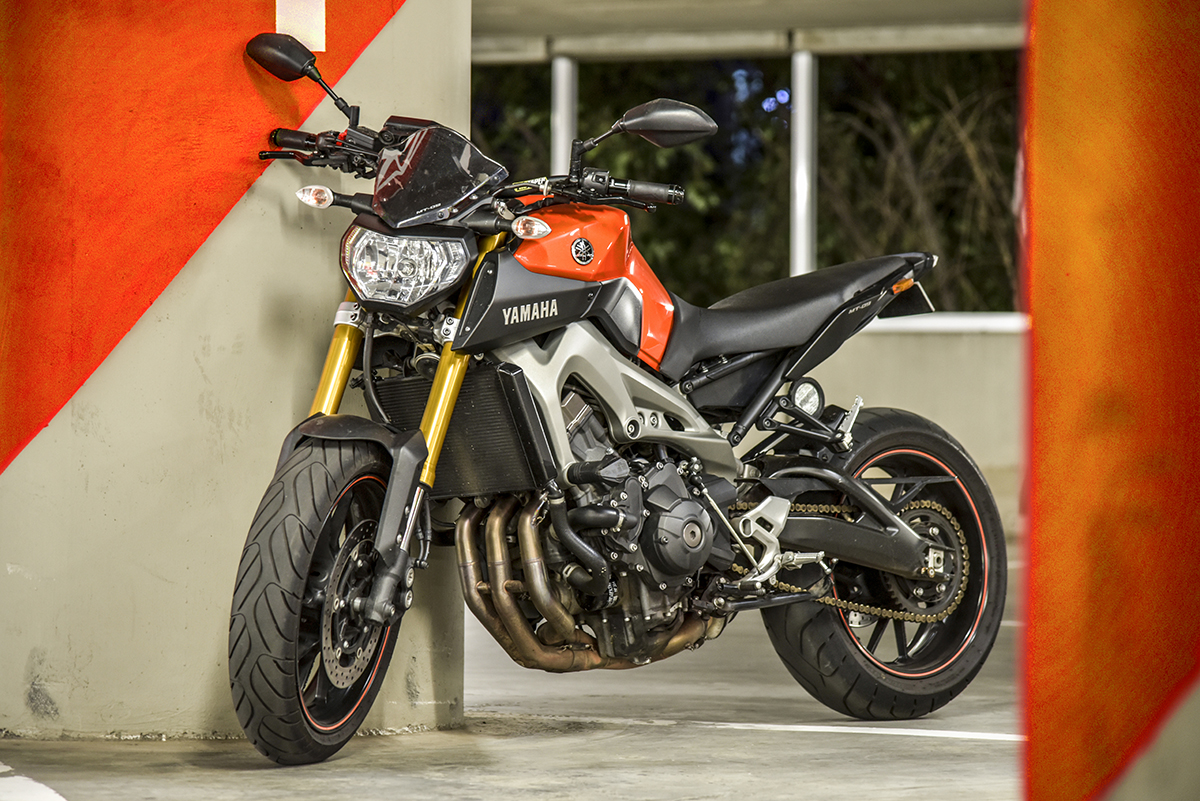 For 2021, Yamaha have sent the slightly unhinged MT-09 to therapy, and promised us a cured bike. The 90 percent-new MT sports a new engine, revised electronics and, most importantly, a more cornering-friendly chassis. We're looking at the MT-09 SP here, which adds higher-spec suspension, fancy paint, a more luxurious seat, and, for the first time, cruise control.
All of these improvements on the third generation MT-09 beg the question: has this wily beast lost its edge and become soft?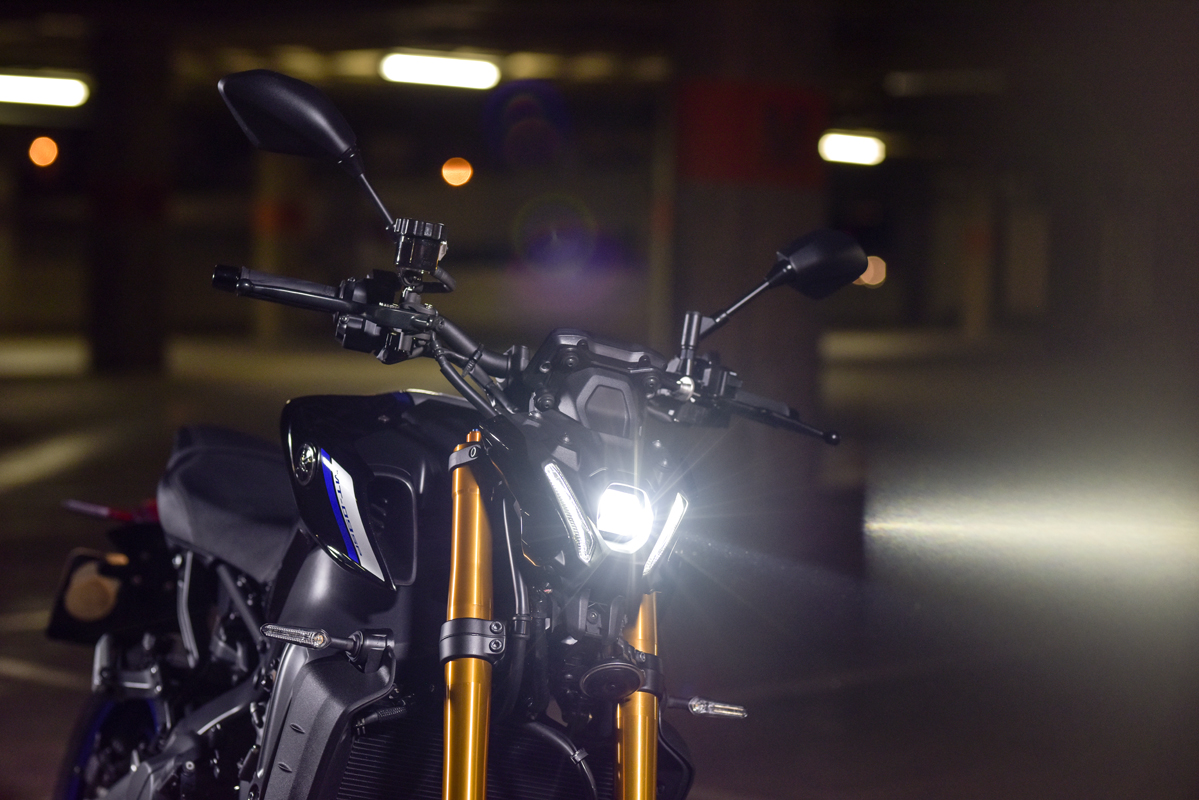 Aesthetically, the MT-09 still carries the range's endearing 'Dark Side of Japan' DNA, but with a more refined appearance and build quality. When the first images hit the web, I didn't really like the new headlight, because I felt like it messed with the bike's proportions. But in person, it's grown on me, with its two snake-like LEDs functioning as low beams, and its Minion-eqsue 'eyeball' acting as the main headlight. It also works really well, spreading a far and wide beam of light—something that previous generation MT-09s couldn't get right.
Yamaha have really paid attention to the details on the new MT-09—especially on the SP model. It gets a sexy polished swingarm, gold KYB forks with black stanchions, black levers, dark smoked brake reservoirs, adjustable foot pegs, black adjustable handlebars, and a paint job that mirrors the R1M. All these little touches make the SP so much more special, and worthy of the SP badge.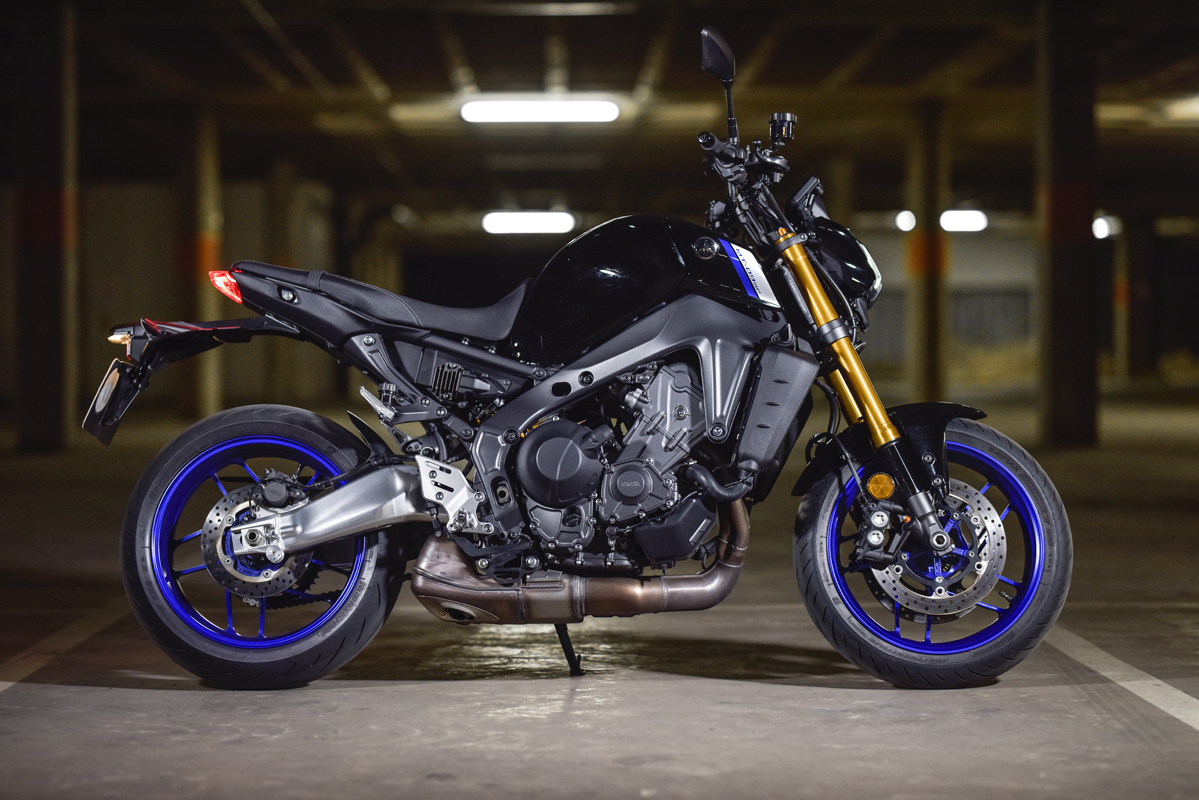 The build quality is even evident in parts like the new switchgear, which is neatly laid out and easy to understand. The new 3.5" colour multi-function TFT dash is another neat touch from Yamaha. Although smaller than its competitors, it's readable and suits Yamaha's minimalist style. Unlike the base model, the new SP also comes with cruise control, which actually works really well—reducing wrist ache on those long open roads.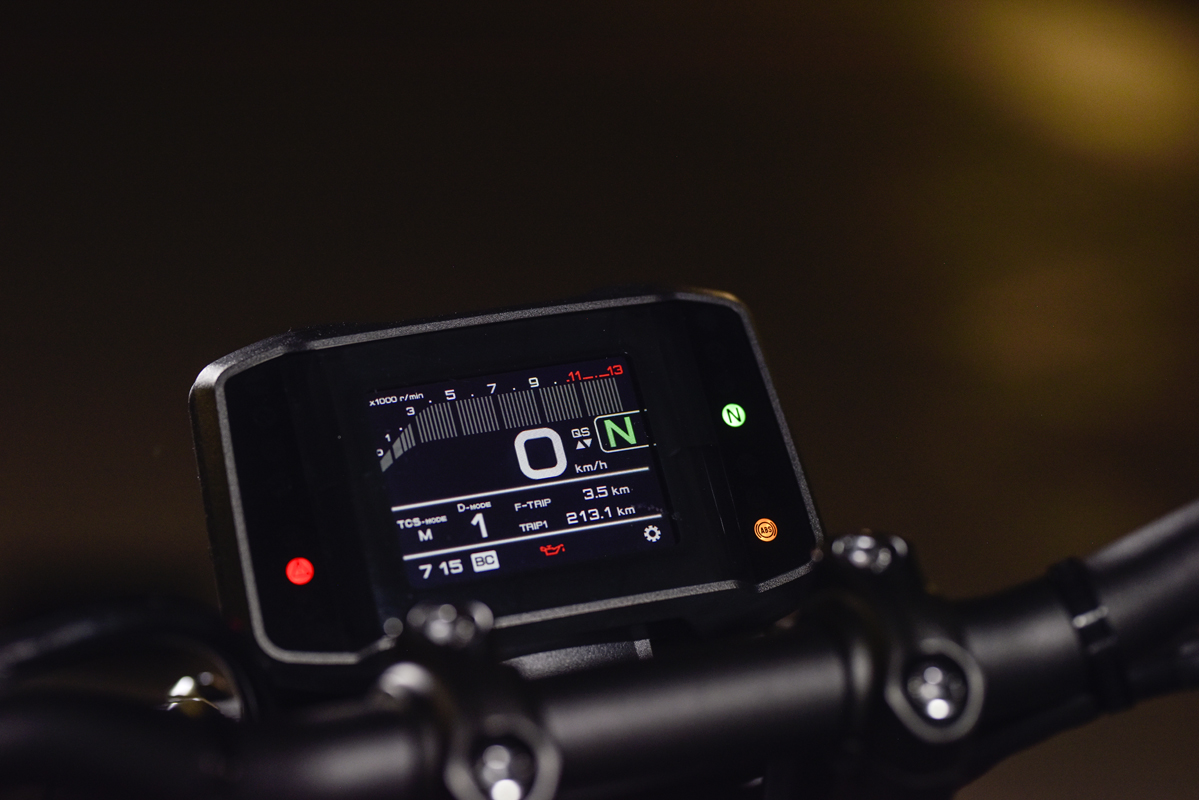 With all these cosmetic and chassis changes, it's very easy to gloss over the motor, and think that it's simply been made Euro5 compliant. But the new motor has actually shed some weight, and been bumped up by 42 cc. In turn, this pushes the output up from 113 hp to 117 hp at 10,000 rpm, and the torque from 82 Nm to 93 Nm at 7,000 rpm. This doesn't sound very flattering on paper, but in the real world, combined with its new ride-by-wire throttle, it makes all the difference.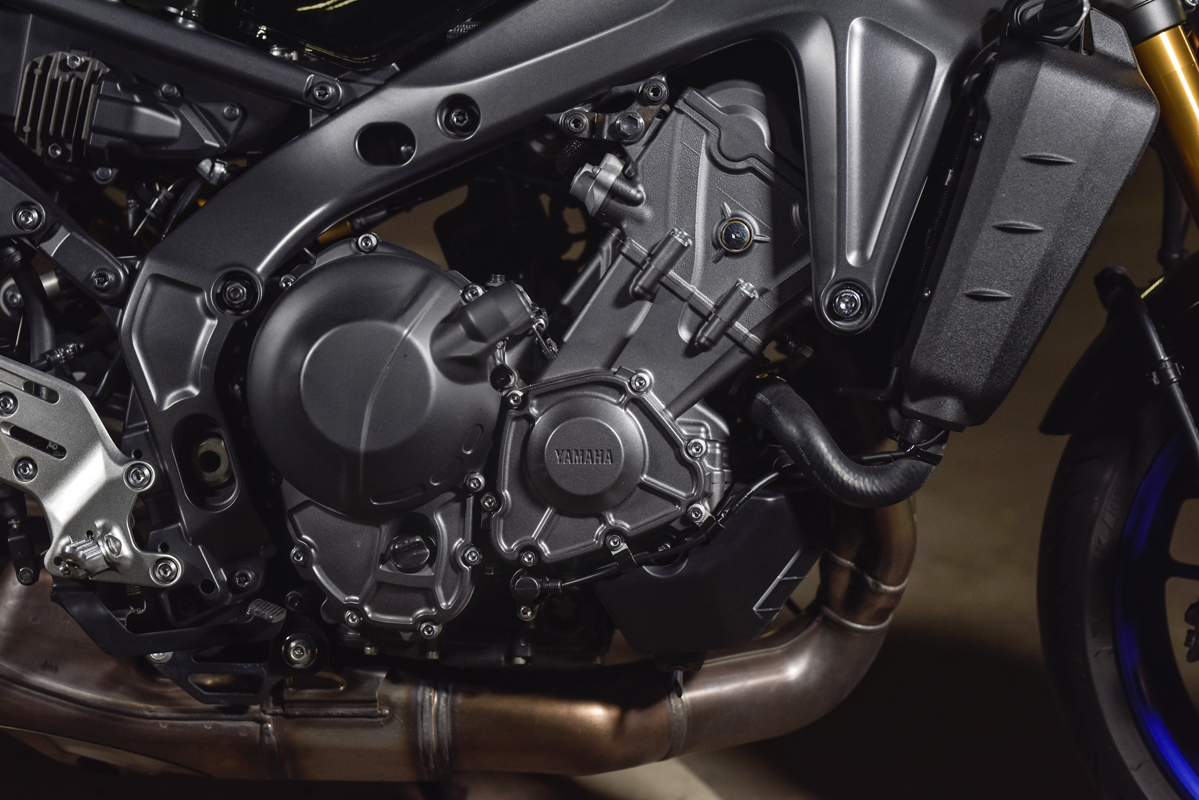 Riding the bike in urban environments, there was a feeling of composure and control from the connection between the motor and throttle—something that was missing on earlier models. With longer gearing in the first two gears, and peak torque hitting 1,500 rpm lower, it translates into a more usable and enjoyable performer for everyday riding.
Out on the open road, the MT-09 pulls like a freight train. It hovers the front wheel and roars through the new intakes as you bang through the notchy quick-shifter, turning your commute into a speedy orbit.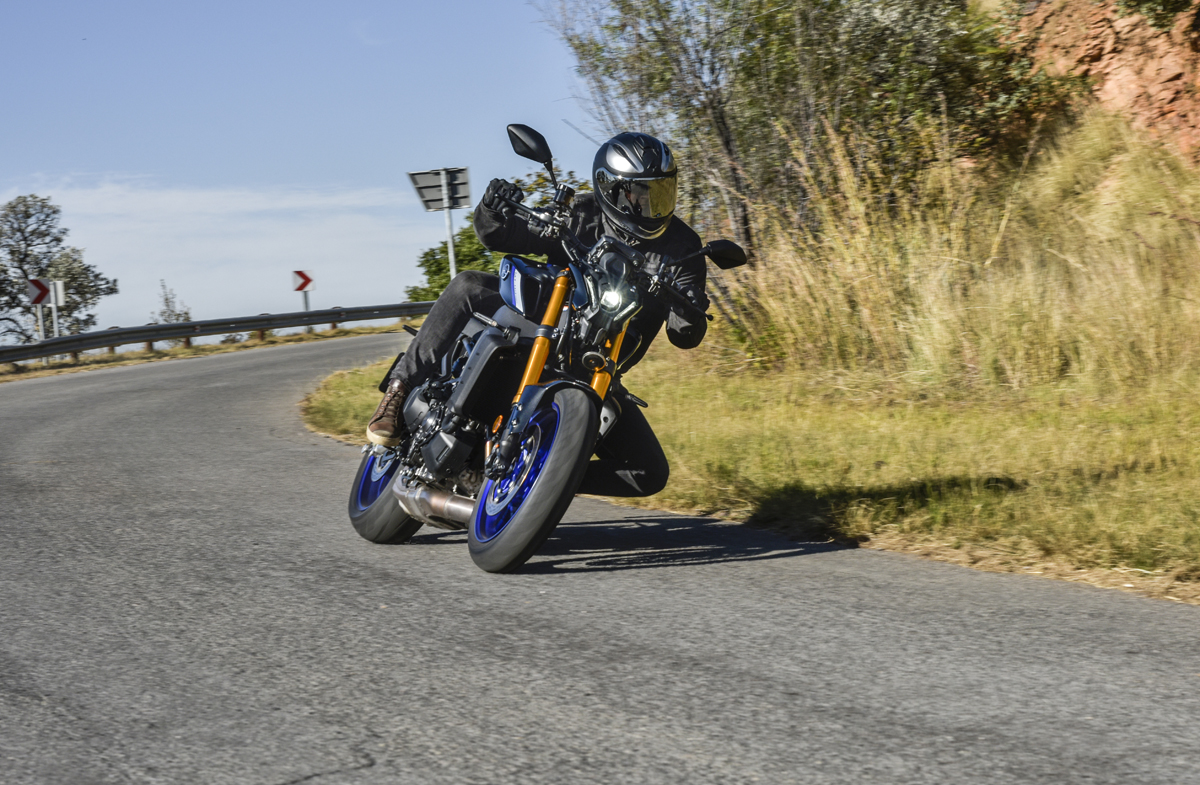 You can now change the MT-09's personality at a press of a button. You've got adjustable throttle modes, ABS, traction control, slide control, lift control and even quick-shifter and auto-blipper sensitivity adjustment. If this is overwhelming then manual mode is for you. Just head into the bike's settings, set it all up once and never touch anything ever again (it's also known as 'Dave Cilliers mode').
Although the brakes are very similar to its predecessor, Yamaha have equipped the latest MT-09 with a YZF-R1 Nissin radial master cylinder. This gives it a very linear and controlled braking feel, versus the stop and go feel from before.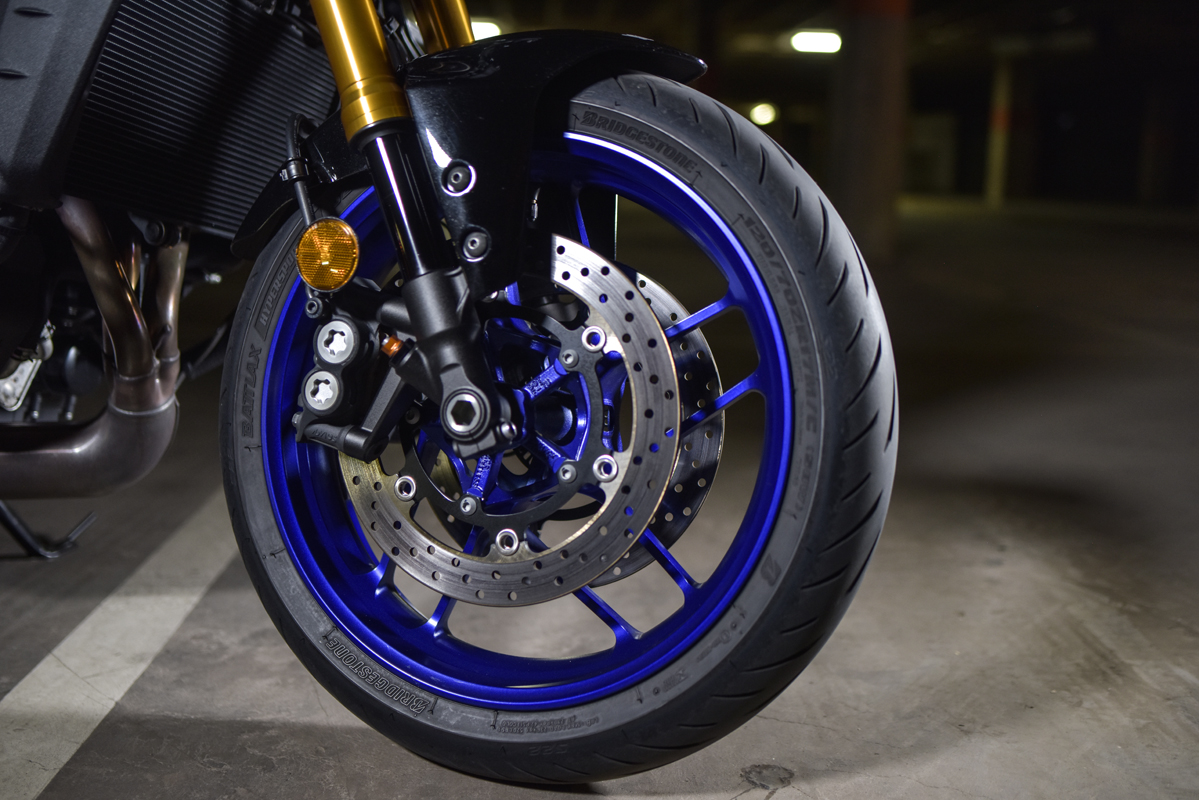 Now, I can't say that I could feel the weight saving of the lightweight spin-forged wheels on the road, but the cornering ABS on the other hand work phenomenally well. Oh, and sorry hooligans: ABS is the only setting that can't be disengaged.
The biggest change, and one that all of us MT-lovers have been waiting and praying for, is better handling. Yamaha have finally got the formula for excellent handling right, with a fifty percent stiffer chassis and a lower front end that places more weight over the front wheel. High-speed sweeps and bumpy sharp corners have never been ridden as fast, or felt as stable, as on this latest MT.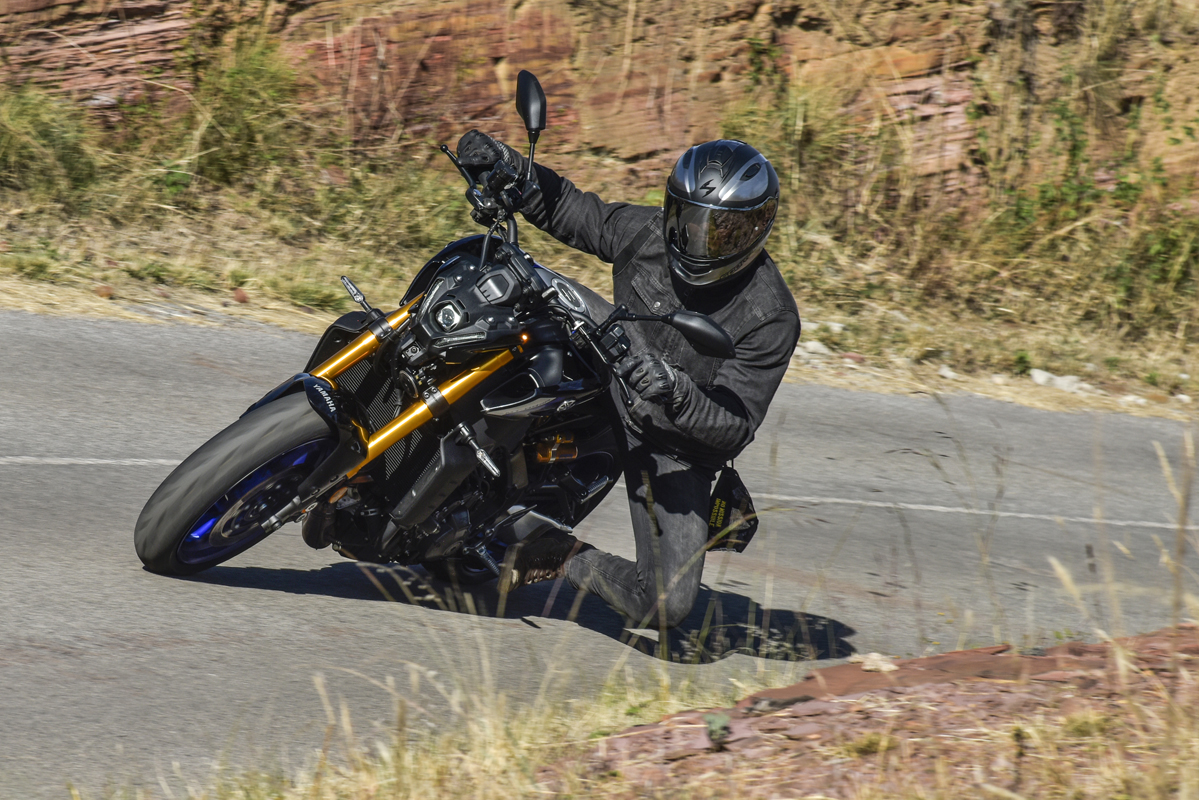 With its high tank and bar risers, it still feels like a tall, shimmying supermotard at speed. But the difference is it's always controlled. It really is a point and shoot bike, and the SP model's fully adjustable KYB forks and Öhlins rear shock add an extra layer of plushness and control.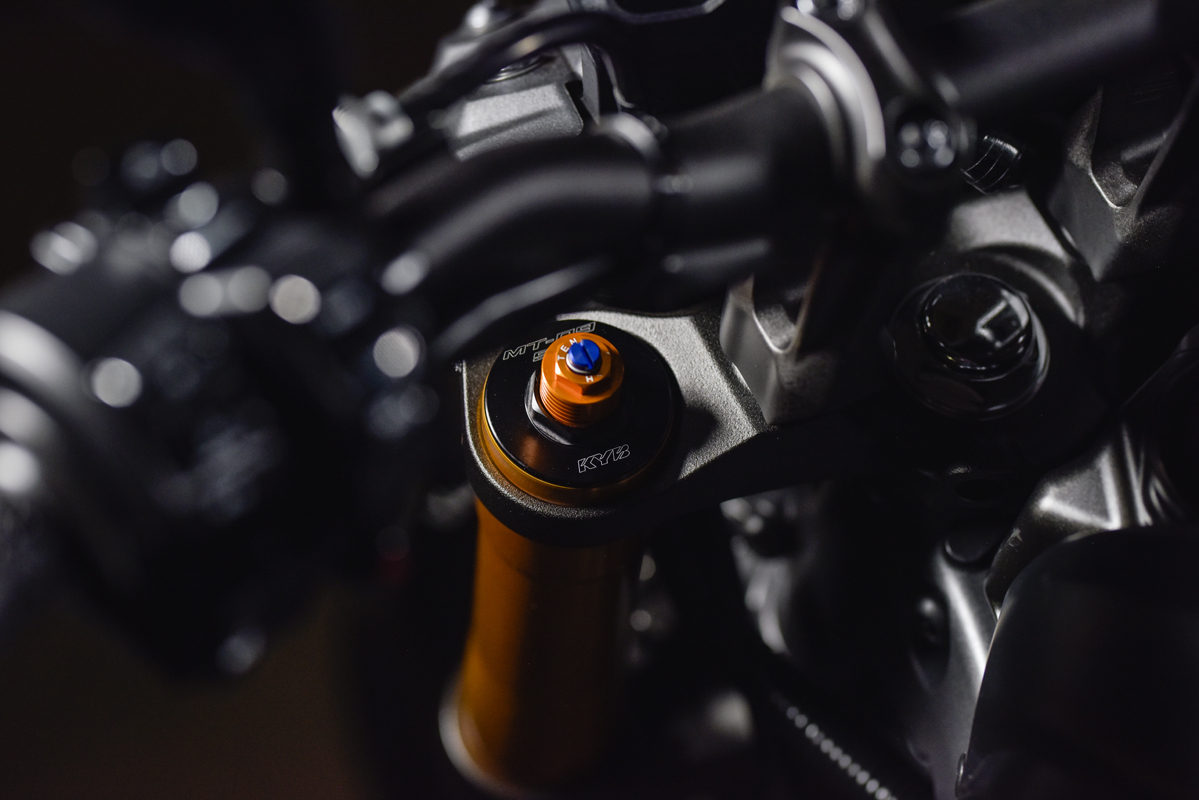 My only complaint is the steering stoppers, which restrict you from doing low-speed U-turns in town. It sort of feels like a superbike with straight bars, and that's not very practical for around town. Why not rather slap on a steering damper, and give us more steering angle?
I love a do it all bike, which is what drew me to owning an MT-09 in the first place. This latest-gen is still that wicked cool bike, but without its old defects.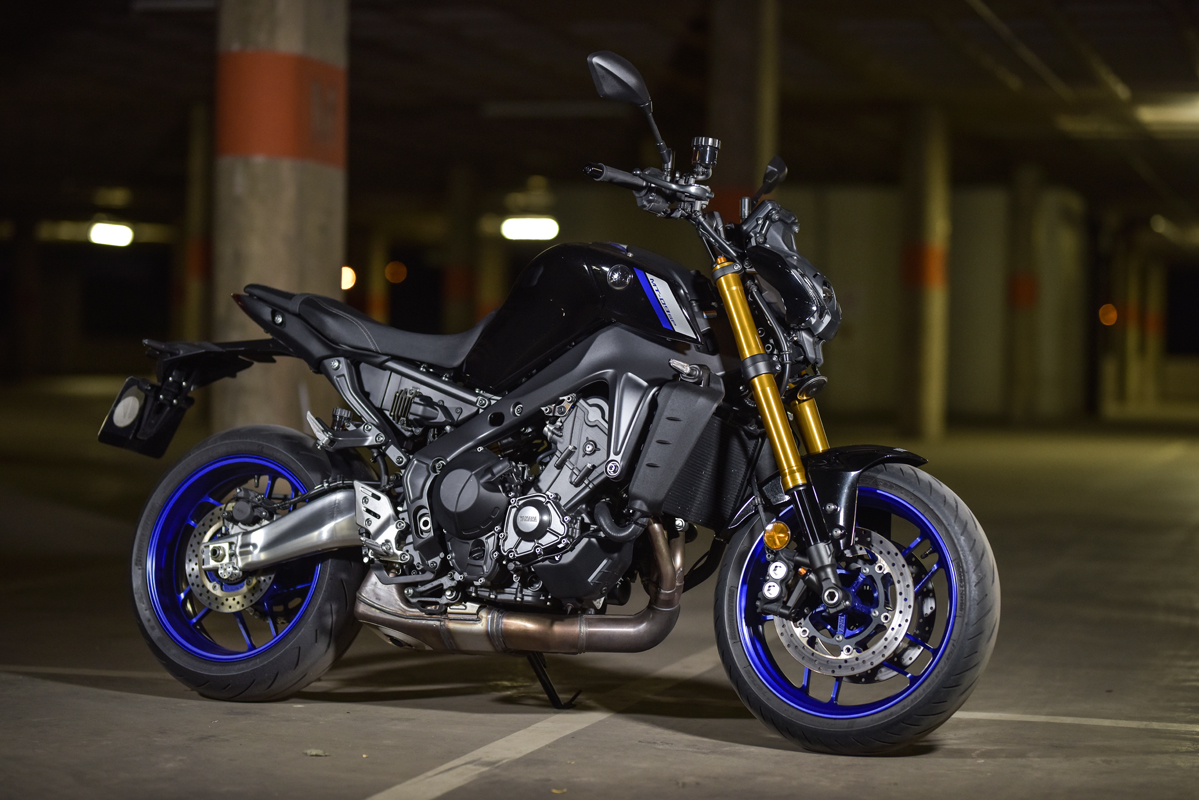 If weekend hooning is your thing, the MT-09's exceptional motor and chassis will reward you. And with a few accessories, you could even turn it into a sports tourer. The MT offers way more comfort than a sports bike, and far more thrill factor from low down in the rev range too.
We haven't got pricing from Yamaha South Africa yet, but if we take a look at its competitors it's fair to assume that the standard MT-09 should be priced near the 200k mark. As a happy MT-09 owner, I can vouch that this bike blows the last two iterations out of the water. If you are still riding one of the predecessors and have a bit of savings left over, do yourself a favour and visit your local Yamaha dealer.