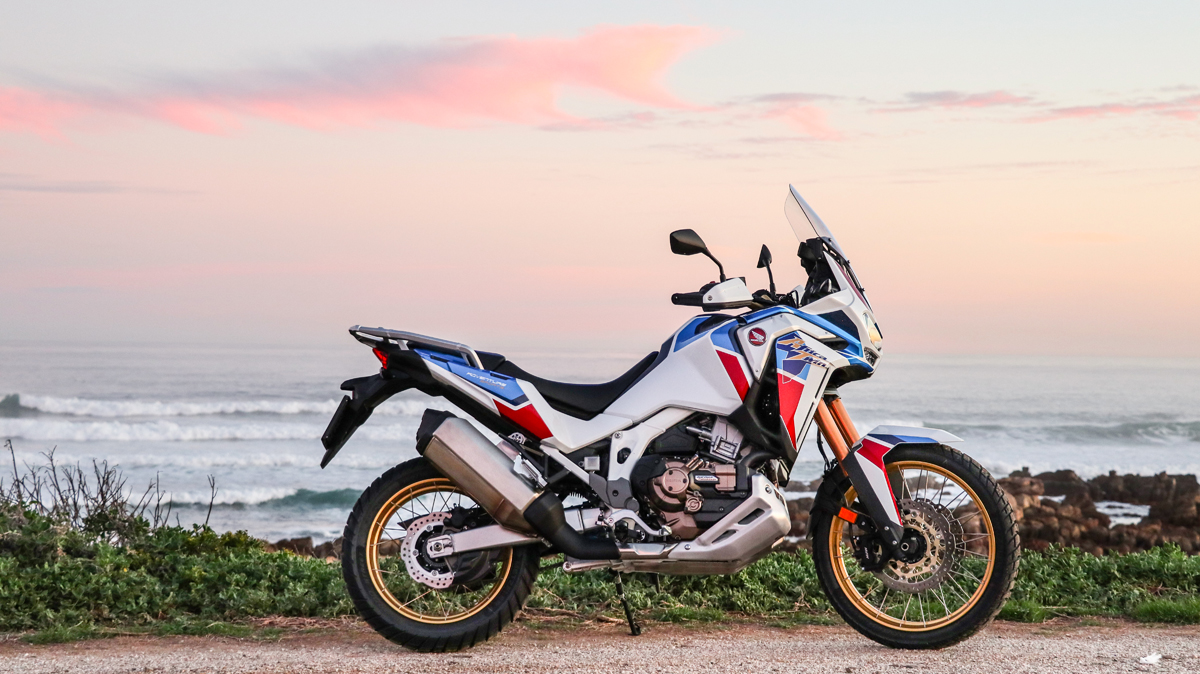 I am unashamedly a fan of Big Red. When it comes to Africa Twins, I have owned three over the years. A black and gold XRV750, an HRC coloured XRV750 and then more recently, a CRF1000 L. I bought one of the very first 1000's to arrive in SA. During my time with that bike, I had the suspension re-valved by Hylton Hayward to rectify the overly soft standard suspension, as well as all the other typical Adventure bike mods required, like crash bars, bash plate, pannier brackets for soft luggage, Barkbusters, slip-on pipe and so on. What I could not rectify was the power, which, whilst adequate, even perfect for the dirt, felt lethargic, especially if two up and loaded, on the road. This was primarily why I ended up selling the bike in favour of a 1090 KTM Adventure R.
Enter the 1100 Africa Twins. I attended the launch of the new 1100s and was chuffed to feel how peppy the new Twin was, especially in the lighter, 'small tank' version. I had a particularly spirited ride around the Gerotek test track chasing one Diete Engelbrecht, both on small tank 1100s with DCT. What a bike! The brief spin on the Adventure Sport simply left me wanting to explore that bike more. Move on around a year and I was planning a trip to PE to celebrate my daughter's birthday and thought that it would be an excellent opportunity to evaluate the Adventure Sport in its touted role. The long-distance all road tourer of the Africa Twin range. Honda's ever-obliging Riaan Fourie had just put a DCT version in the demo fleet and it was duly delivered to my door, tank filled to the brim and ready to roll.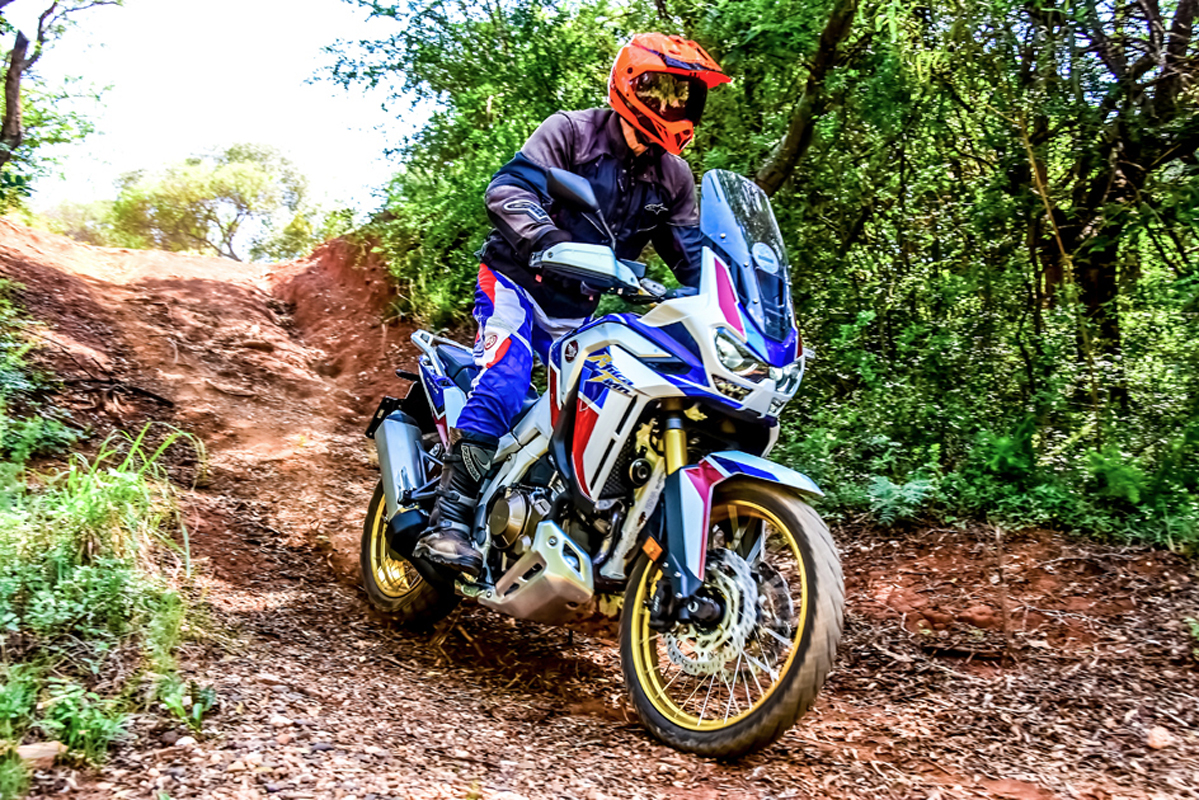 Just rolling it off the trailer and into my garage, It occurred to me, that no matter what my eventual opinion of the bike turned out to be, one thing was undeniable. It is an achingly beautiful Adventure bike. Resplendent in HRC colours, with gold rims complemented by gold USD forks and 'Rally' styling, it looks a treat. For me, no other adventure bike on the planet comes close. The 'small tank' Twin is pretty too, but the Adventure Sport is next level. That is the form box ticked then, but what about the function? I was riding the 1130 kilometres to PE in one go. No better way to test the touring ability of a bike than a really long day in the saddle.
Friday dawned with clear skies over the highveld. And cold. OK, so it is getting wintery, but, true to form, I chose to leave into the first proper cold front of the season pushing up from the Cape of Storms. There was a snow warning for Bloem to Colesburg. Crap! Riding out of Pretoria and through Jo'burg in the 5 am dark, I thought I may have dodged a bullet with the weather report. It was an almost balmy 13 degrees C. As fast as you could say "heated grips", it started to get properly cold, hovering around 8 and 9 degrees from the Grasmere Toll Plaza and for the rest of the trip, with a brief respite into low double digits between Colesburg and Cradock. How was the Sport shaping up in these severe conditions?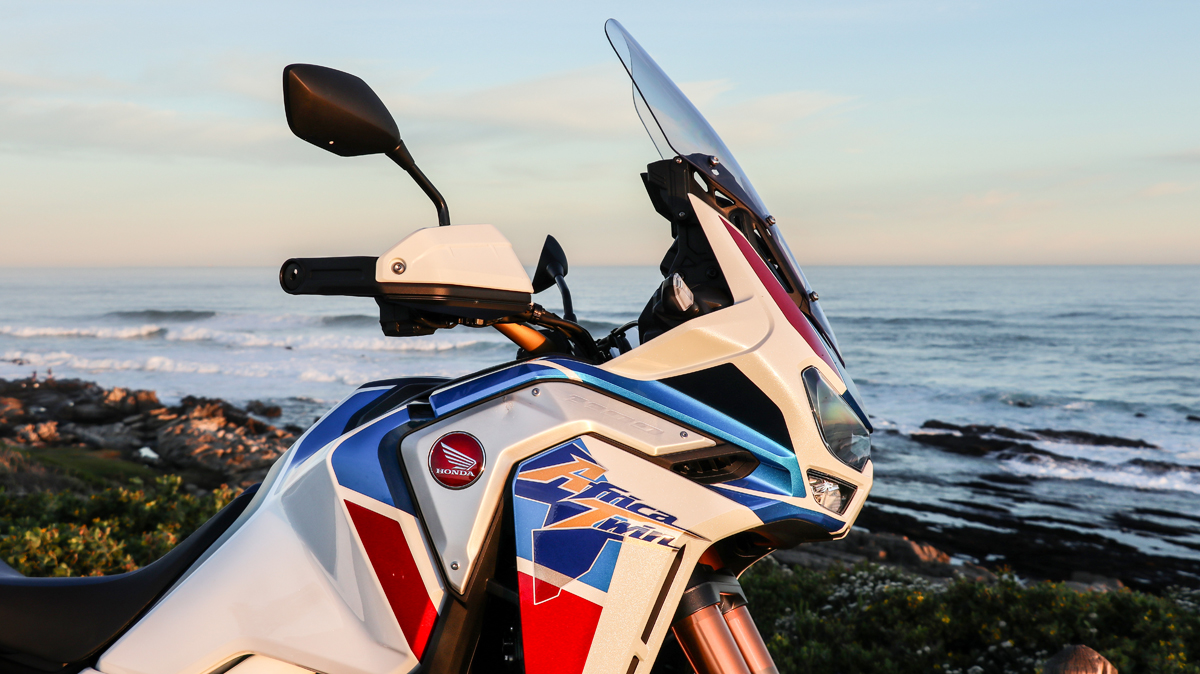 Well, for starters, we needed heated grips, with which the bike is endowed, desperately. But finding out how to switch them on is another story! No button with a little picture of a heated grip to push and voila, toasty hands! Oh no. The little kamikaze's revenge that designed the layout of the new AT's switchgear, did a proper job of sowing complete and utter confusion. To cut a long story short, you pull a trigger switch marked AP on the RIGHT switchgear. A heated grip then appears at the bottom of the TFT display. To actually turn up the heat to the required level you toggle the switch on top of the LEFT switchgear, also labelled AP to dial in the number of blocks of heat required. The design engineer of the various electronic interfaces should be given a Katana and asked to do the honourable thing. Nothing that hours spent poring over the owners manual won't fix but really Honda, be real! Other manufacturers provide all the functions in a vastly more intuitive way.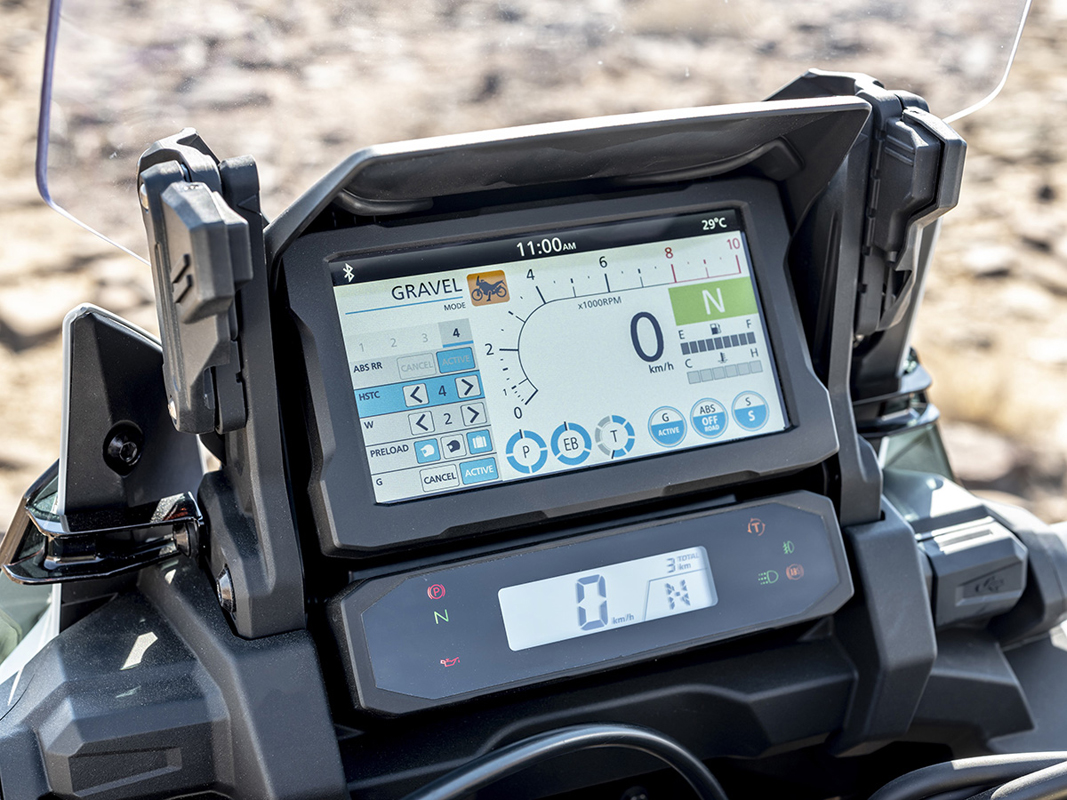 The motor is an absolute peach. It is still mildly mannered when compared to the heavy hitters from KTM and BMW, but used properly, it provides adequate and satisfying smooth thrust. The DCT system in 'Tour' mode changes up super quickly and smoothly. The downshifts are another matter. Whack the throttle open and it takes an age to shift down and give you decent acceleration. You have to intervene and take to the paddle shifters on the left handlebar. When I wanted to get a hurry up, I switched to manual and boogied along with the paddle shifters. This way of riding is huge fun, but, for me, somewhat negates the benefits of a pukka auto. Porsche, with their PDK double-clutch gearboxes, have perfected both up and downshifts, reacting promptly to throttle inputs.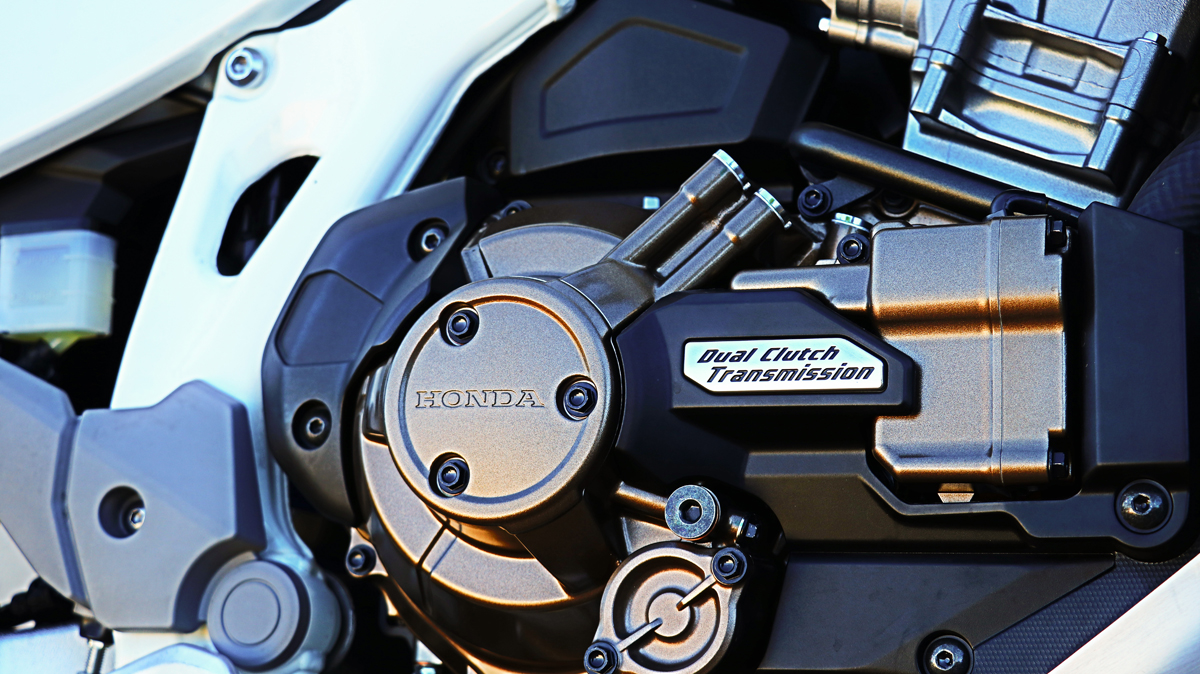 The seat feels a bit firm, but after hours in the saddle, it is properly supportive. Thumbs up for the butt perch then. The ergonomics are somewhat interesting. For my 6'3'' frame, the footpegs feel just a tad too far forward. I would prefer them more under, rather than ahead of my tail bone. Standing up is not intuitive as you feel too close to the bars, which curve back to the rider and the bulges in the 24,8-litre tank interfere with your inner thighs. It also puts more weight on the front wheel than I personally prefer when traversing dirt. It may just be me, but I found my original AT more comfortable when smashing dirt standing up. I also don't recall feeling this way about the regular CRF1100 which is a weapon in the rough stuff. This could also be exacerbated by the tall screen on the Adventure Sport.
Two-handed screen adjustment means that it can only be done at standstill. Even in the full low position, it is quite high. Shorter riders will experience this even more. I ended up putting it up and looking through the screen. It was good from a weather protection point as well as for minimal helmet turbulence. First prize for me is, at the lowest setting to be able to look over the screen, with the top of the screen out of my line of sight. The rack on the bike is level with the back seat, making packing the bike a doddle. It is a classy aluminium unit too.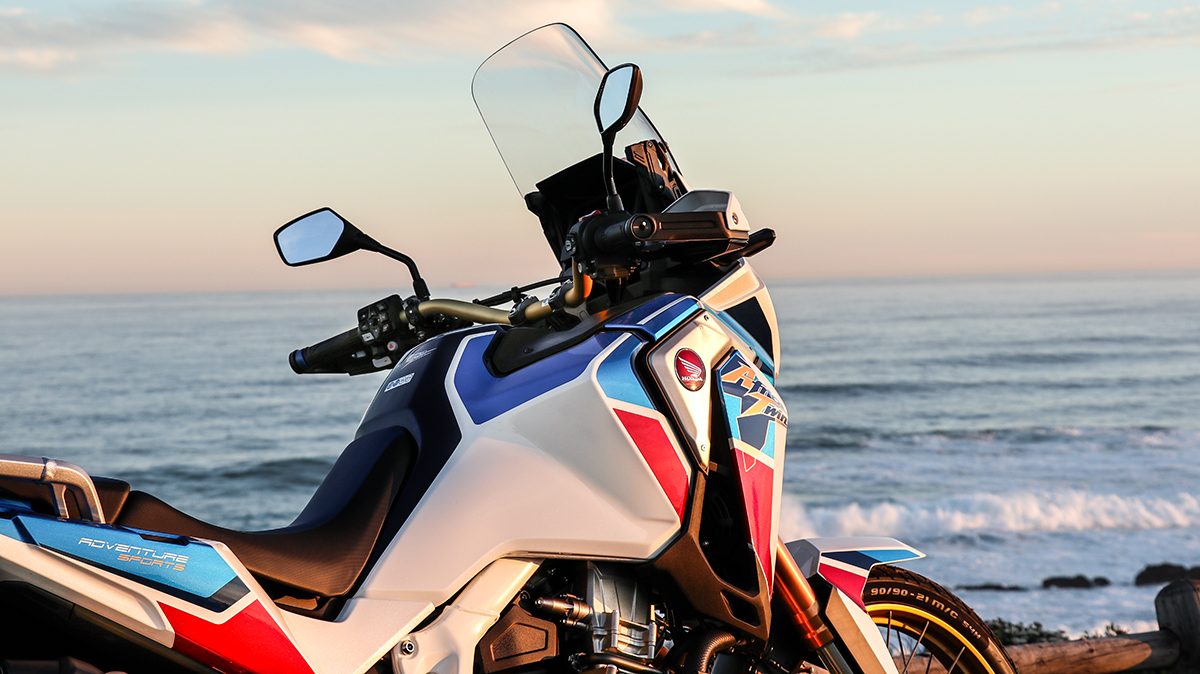 Bikes have their ideal cruising speeds and I found that if you want to ride far and fast on the Adventure Sports, 135 Kph is the sweet spot. Sounds slow, however, the bike is really economical at this speed and if you engage the cruise control, it will take you pretty far on a tank. For example, Bloemfontein, at 460 k's away, is done on a tank. Travel at 150, where the bike is totally happy and you have to stop more for fuel. Total travel time the same. At 135 you also chill in terms of speed traps and being more relaxed, you fatigue less. Important when you are doing 1000k plus, days.
The Showa electronic suspension, with 250 mm of travel at both ends, soaks up bumps and keeps things tidy through the twisties. I would like to be able to choose my suspension setup independently of the chosen ride mode. Ride modes are Urban, Tour, Gravel and Off-Road. Throttle response tends to be a little abrupt in Tour, which is no big deal on the open road, where I engaged the Cruise Control, but Urban was way nicer in town.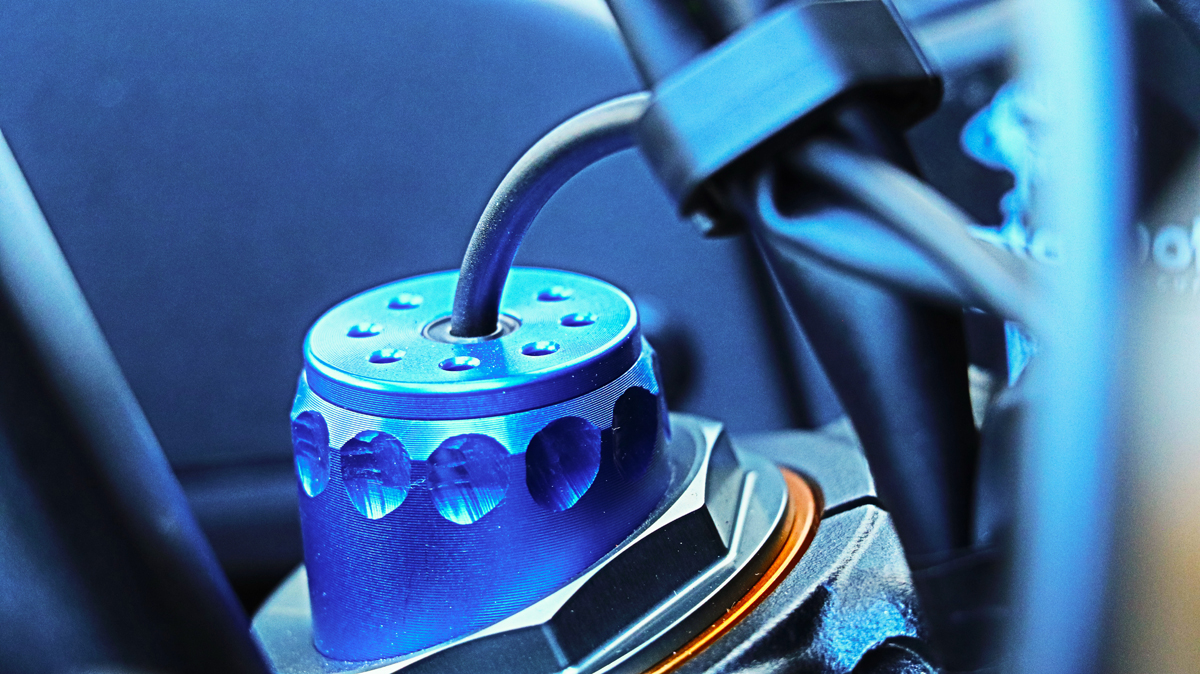 It was the first long ride of my life where I kept the Heated Grips on all day to ward off the incessant chill. Traversing the mountain pass between Cradock and PE I also endured a brief shower of cold rain. The weather protection, smooth power delivery and good road manners, even on slick and treacherous roads, was reassuring. I was having a bonding moment with the big Adventure Sport. The prospect of a hot meal and shower was wildly appealing as I cruised into PE after 10,5 hours in the saddle. No question about it, this baby can smash distance! I was already anticipating a significantly warmer ride home.
And so it proved to be. Leaving at 8 am it was much warmer and peaked at a perfect 24 degrees for the bulk of the ride. This contributes significantly to your overall comfort and reduces the fatigue factor as you don't tense up against the cold. Rolling out of Bloem under an indigo sky, with the 1100 smooth as silk at a cruise controlled 135 kph, life was sweet. Reflecting on the bike, it is an extremely competent package. The price, north of R300 grand, is quite close to some heavyweights that both outpower and out spec the Honda.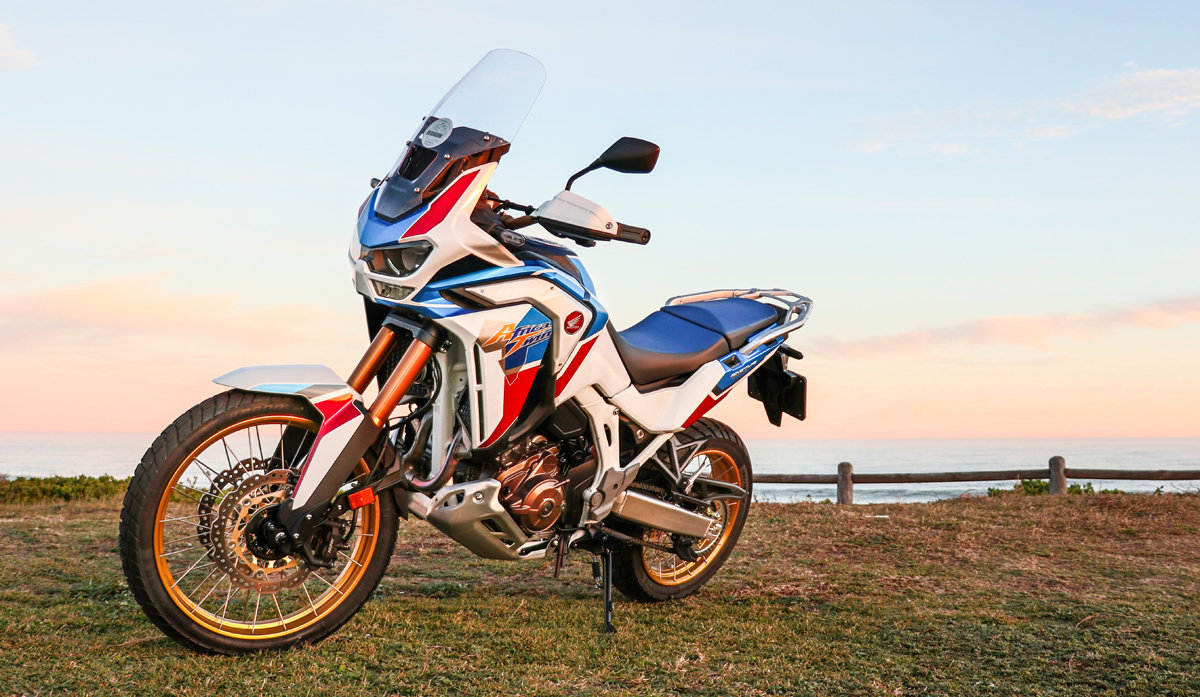 Talking of spec, I really feel that Honda are missing a trick in how they present the Adventure Sport for sale. Two glaring omissions are, firstly, a main stand. On Adventure bikes, a main stand is essential. Especially on a chain-driven bike, it is a huge bummer to try and perform chain maintenance, or just wash the bike, which you need to do often on Adv bikes, if you don't have a main stand. Plugging and bombing a puncture on the tubeless wheels is also made much easier with a main stand. Secondly, is the lack of engine protection bars as standard. I shudder at the potential damage to the beautiful body panels and even radiators, that would result from even a slow speed capsize. It is spoiling the ship for a ha'penny's worth of tar!
This is the flagship of Honda's Adventure bike offering. The fit and finish are beyond reproach. It is a consummate performer too. Time will tell how it stacks up in what is an extremely competitive sector. A huge thanks to Riaan and Honda SA, for the opportunity to put the Adventure Sport to a proper touring test. It is greatly appreciated.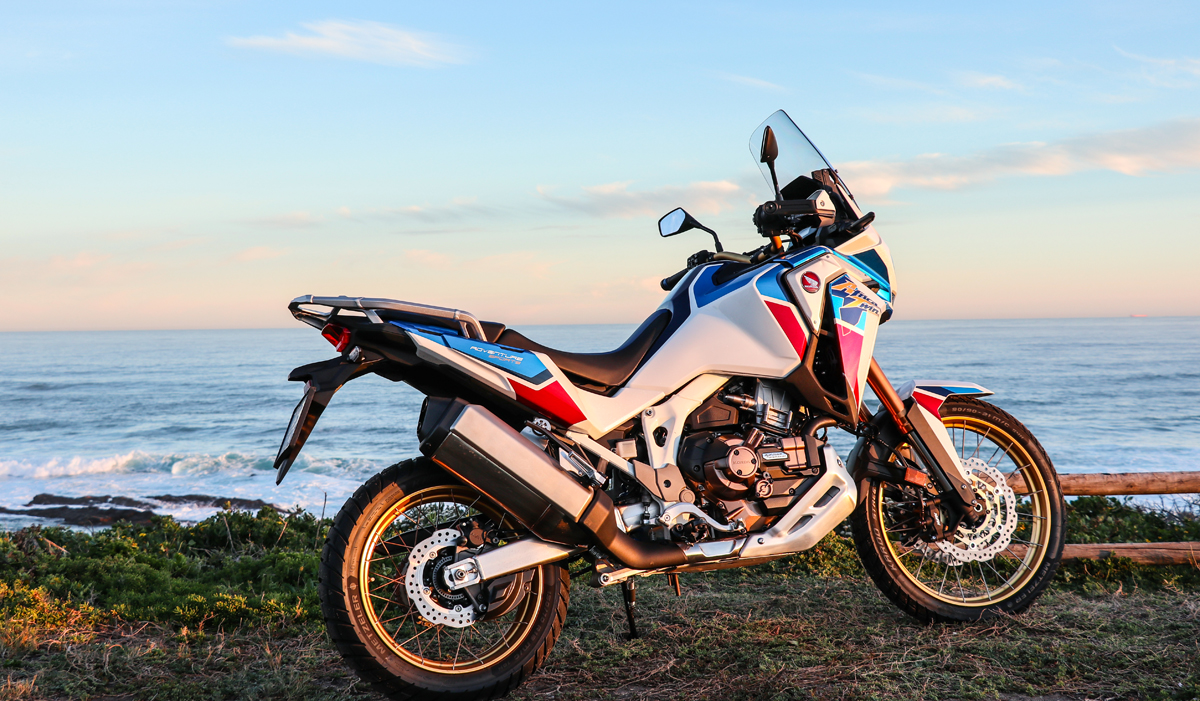 HONDA CRF1100 Adventure Sport/(DCT)
For more information on the bikes that we tested in this article, click on the links below…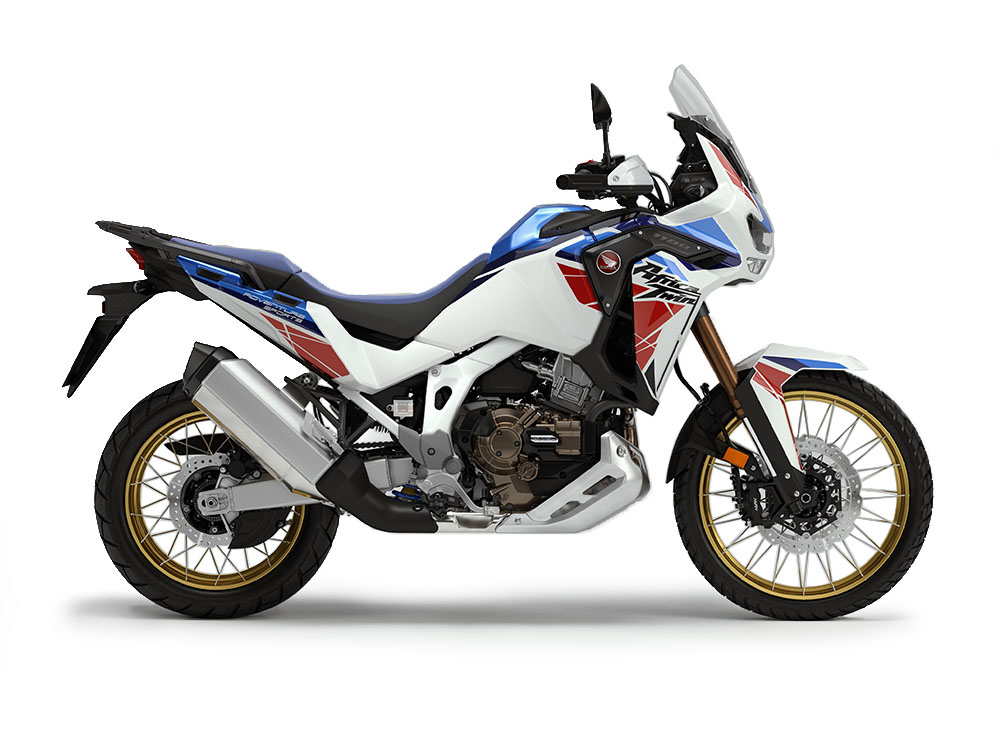 2021
HONDA CRF1100 Adventure Sport...
Pricing From R320,400 (RRP)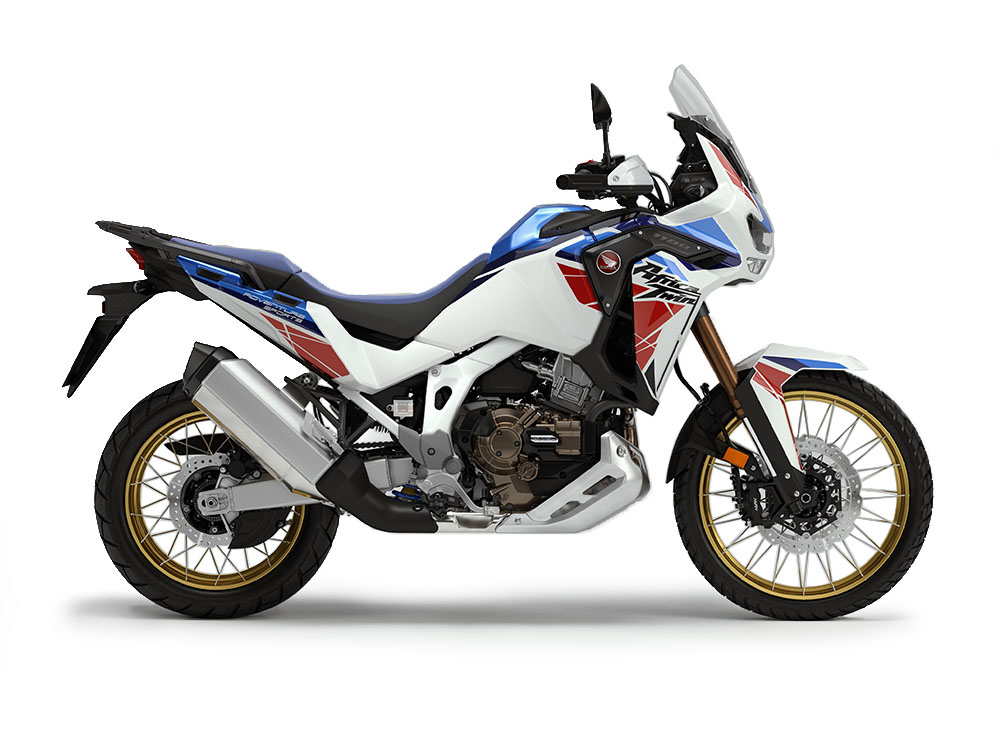 2021
HONDA CRF1100 Adventure Sport
Pricing From R275,800 (RRP)