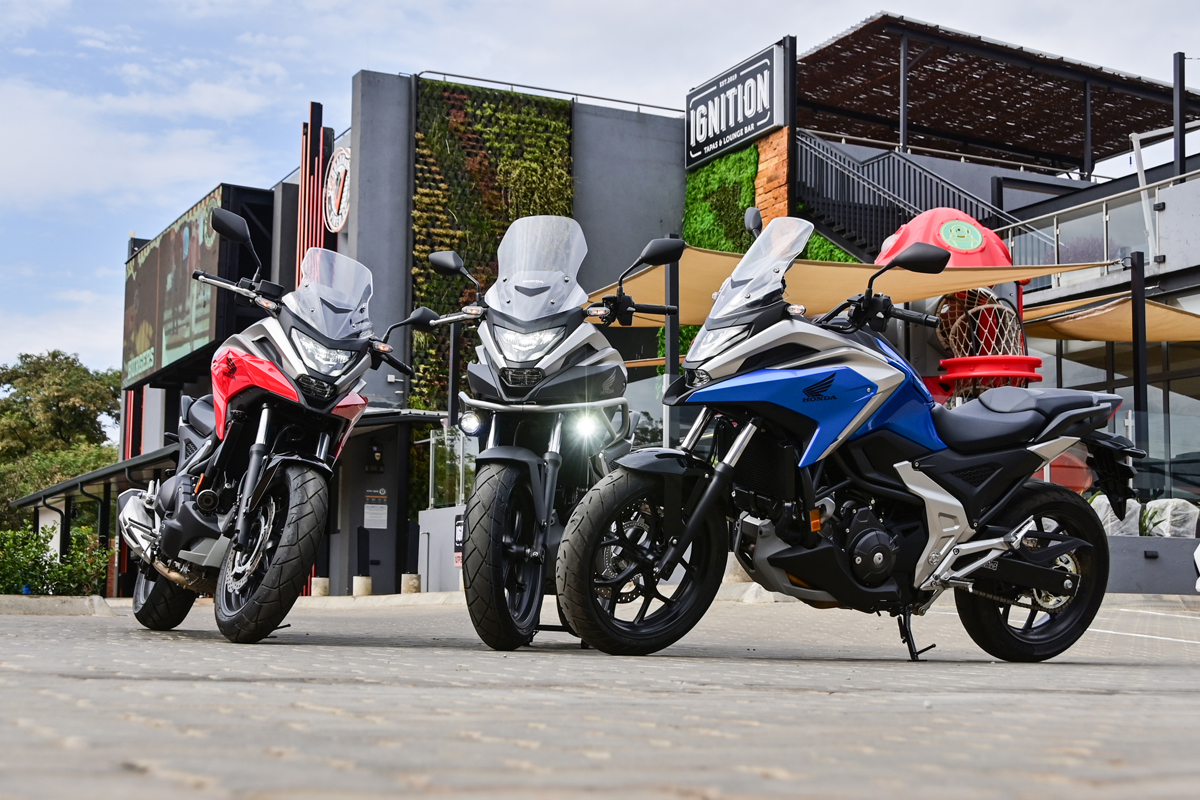 Practicality, comfort, frugality and handling—those were the original ingredients that made the Honda NC recipe so great. The NC750X's all-round appeal and constant refreshes has made it a compelling option and given it an endearing appeal. And it's helped Honda establish a dominance in the middle-weight commuting and touring segment.
Honda have stuck to that original recipe for 2021, and focused on improving what the NC750X already does so well. The latest evolution gets more pep in its step, a raised redline, new electronic riding modes and a stunning new design. Overall, it's a more polished package.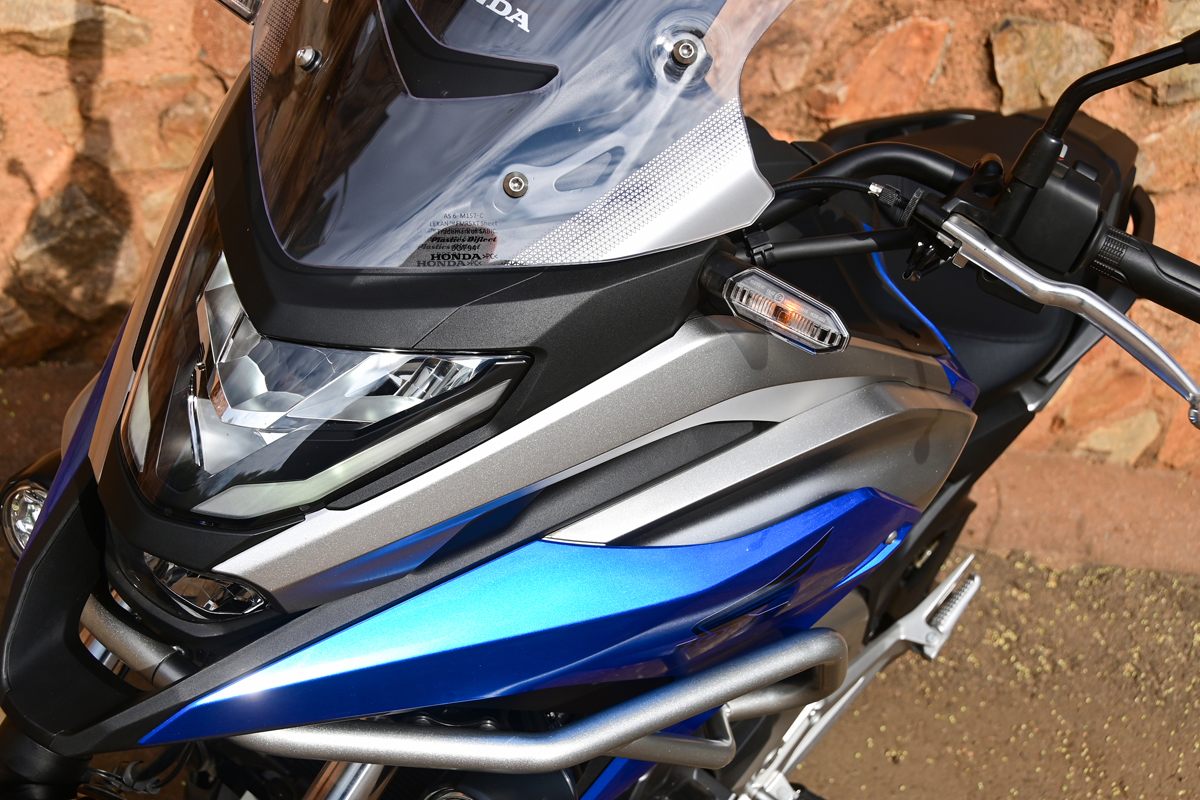 Honda South Africa couldn't keep the latest NC to themselves any longer, so they invited us to the ADA training centre in Hartbeespoort. After a quick introduction, we got to gawk at Honda's new creation up close, and ride a few loops around Harties' beautiful surrounds.
Laying eyes on the NC750X's new sculpted bodywork, I can't help but notice shades of Honda's VFR800X Crossrunner. The sharper and wider stance doesn't just give the latest NC more presence, but a more mature appearance too. But don't let its curves fool you—the NC has shed six kilograms, and now has a larger storage compartment, a 30 mm lower seat height and a spiffy new LCD dash.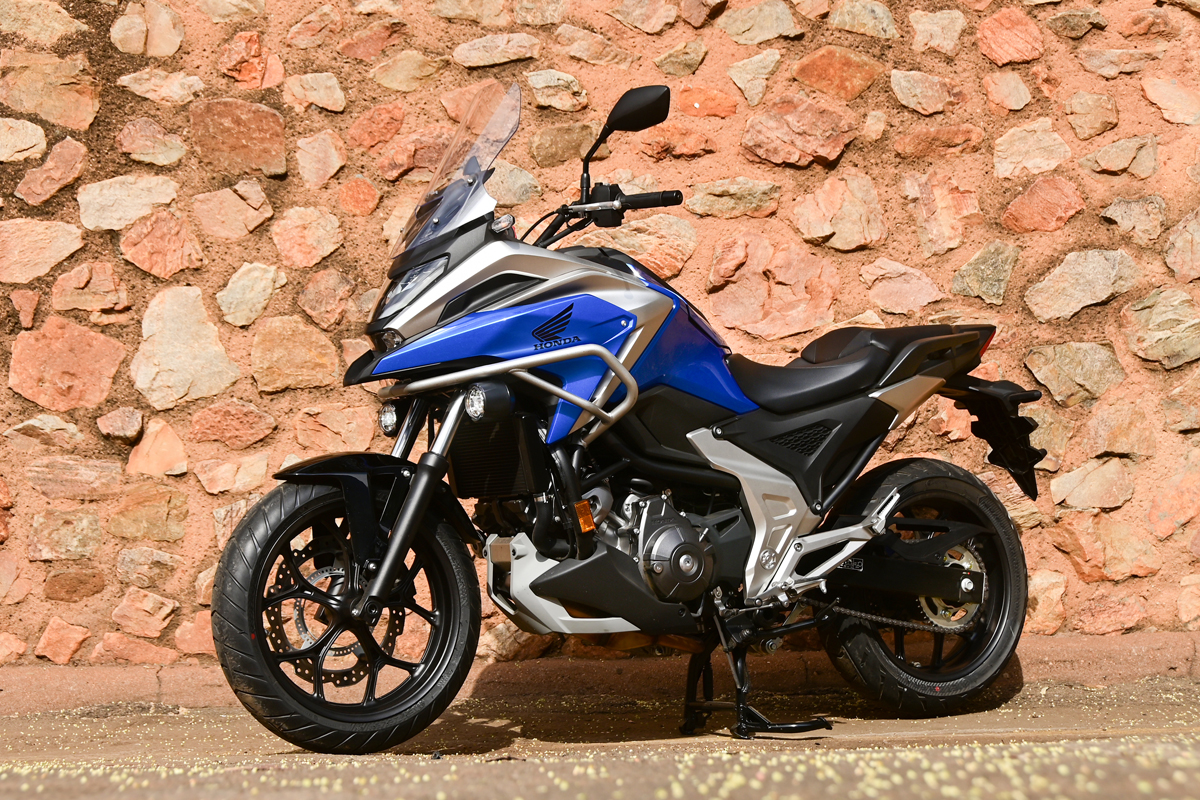 We had access to both the manual and DCT models on the day, as well as two kitted-out bikes to show off some of Honda's must-have accessories. I don't think crash bars, fog lights and a touring screen are a necessity on the NC, but they sure do complement the look of the bike.
Onboard, the mature appearance is matched by an equally mature cockpit and ride. The LCD is well laid out and easy to read, and the bulky switchgear makes it easy to change riding modes on the fly. But although the LCD works just fine, it's a bit sad not to see a smaller Africa Twin-style TFT dash.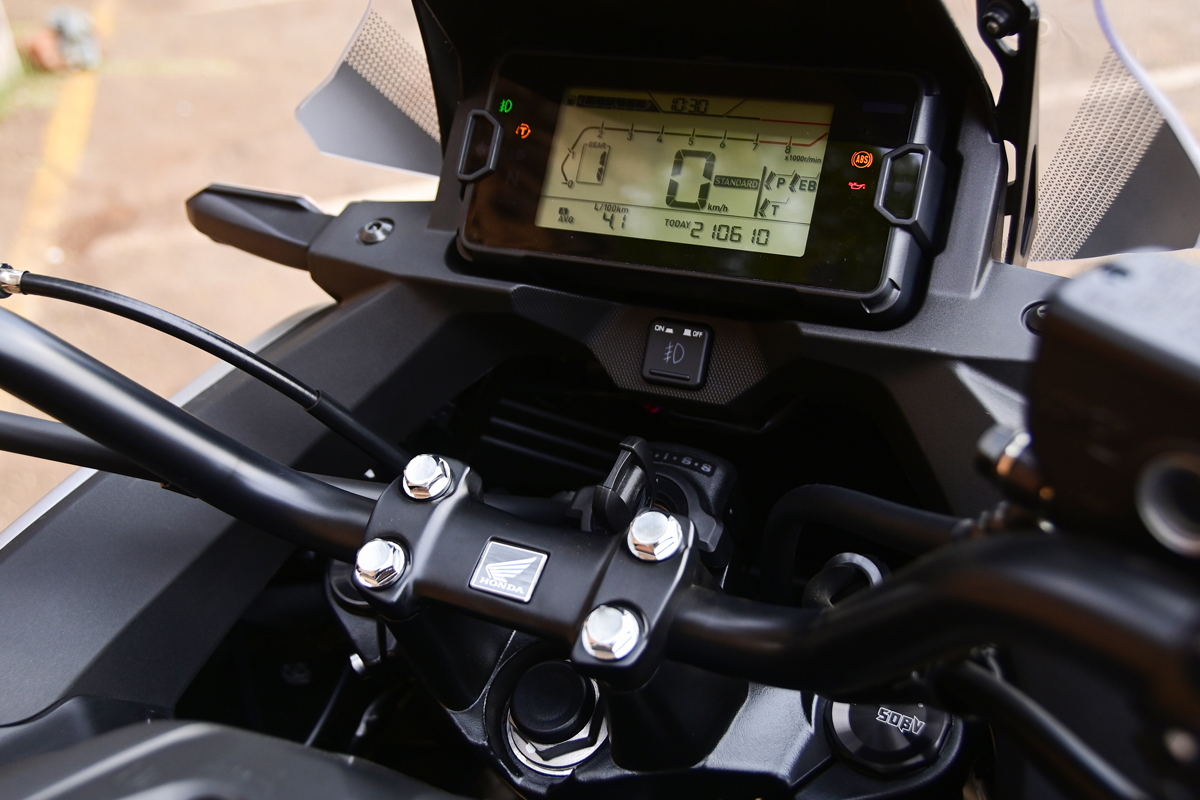 The NC750X's parallel-twin motor has a little more clout now too. Peak power has been increased by 4 hp to 58 hp at 6,750 rpm, with max torque still cruising in at 69 Nm at 4,750 rpm. These figures aren't much of an improvement, but Honda have shortened the first three gear ratios to improve the NC's get up and go. For the more open stuff, the gearing has been lengthened from fourth to sixth—increasing fuel efficiency where it matters most.
On the road, unless you drag race it against its predecessor, you'll hardly feel that increase. So if you're measuring it on the fun meter, it lands just shy of a meagre grin.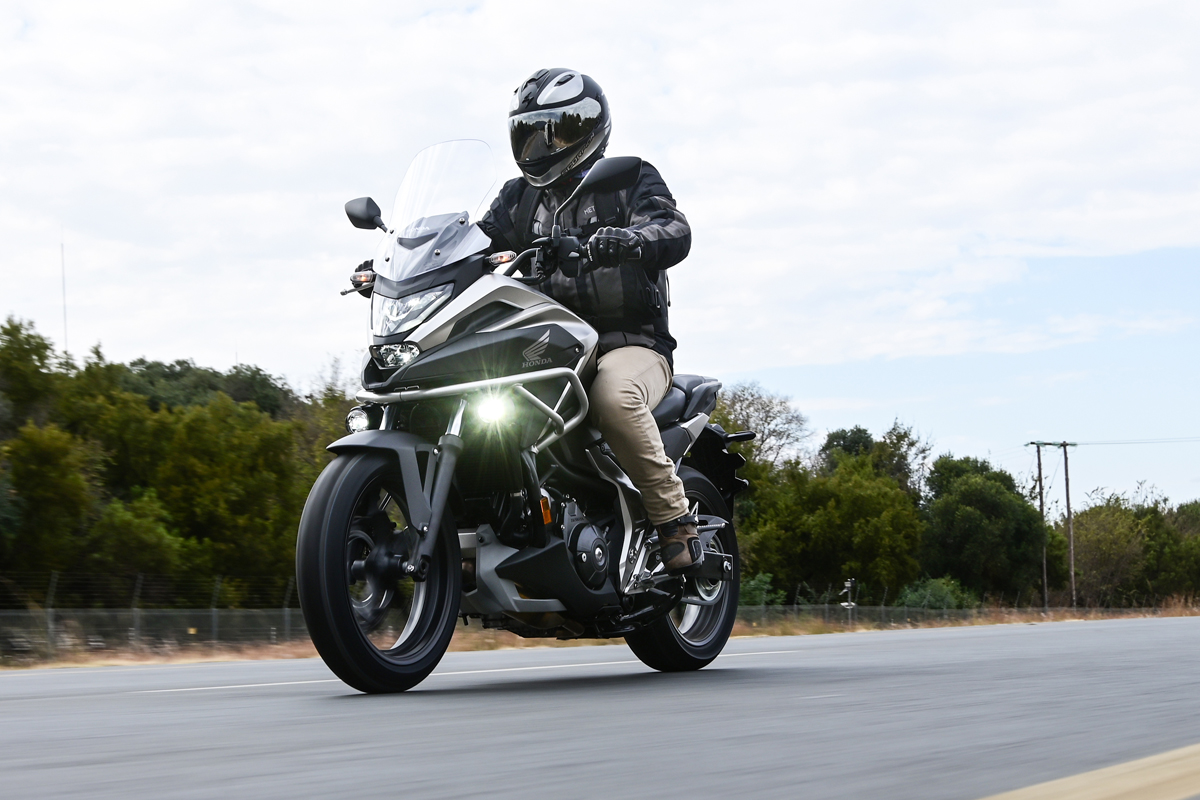 The DCT NC750X has four riding modes, which in turn change the shifting patterns. Automatic modes include 'Rain,' 'Standard' and 'Sport,' while the manual mode lets you shift gears yourself, using paddle-style triggers on the left switchgear. On the go, the NC's gearbox made smooth changes right across the board. It's seamless with even a moderate amount of throttle, never needing a blip to help.
It's only when you begin to ride aggressively that the gearbox changes a bit slower than you'd like. It also doesn't allow you to ride too economically in manual mode, only letting you shift above 3,500 rpm. Other than that, I can understand why sixty per cent of NC owners prefer the DCT gearbox over the manual version.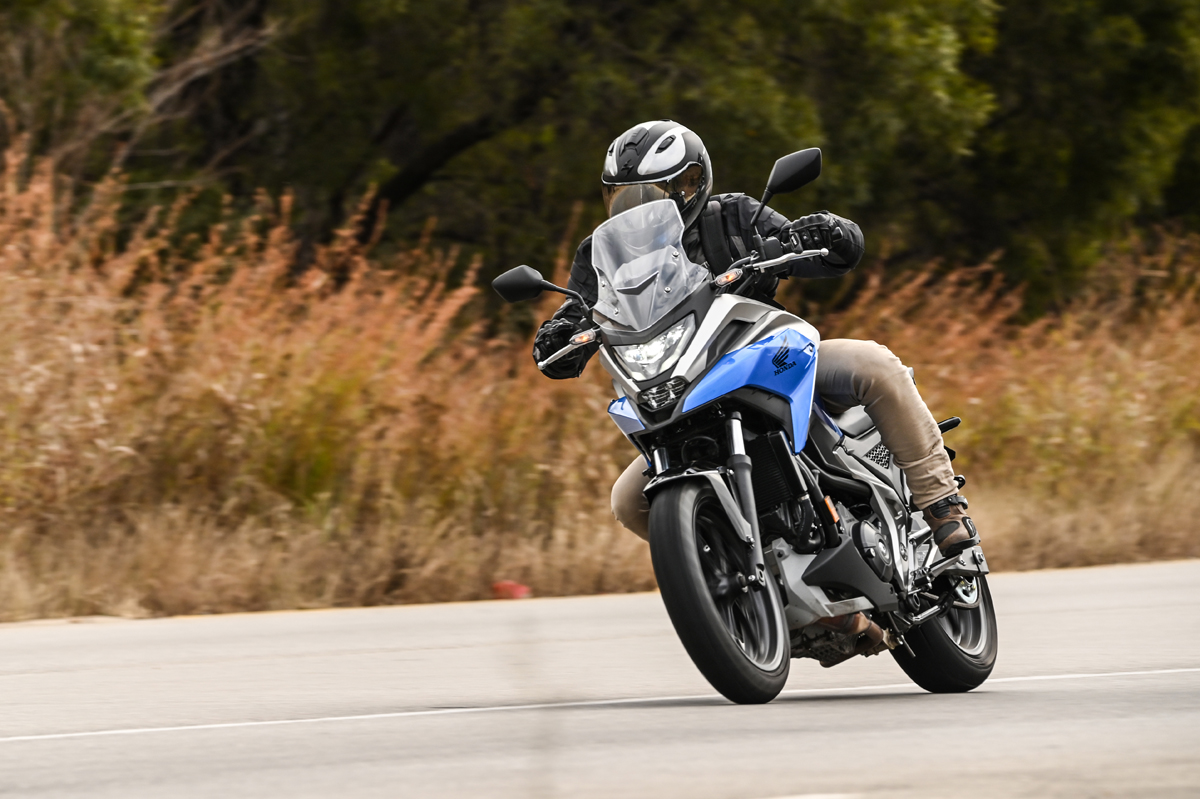 The manual (or 'normal') NC750X is just as smooth, if not smoother, if you know how to balance your rpms with smooth clutching. Speaking of the clutch, Honda have fitted a new slipper clutch, which reduces twenty per cent of the lever load. It won't completely put the DCT version out of business, but it does give you an extra reason to consider manual.
You'd never say that the NC750X was due for an upgrade in the riding comfort or ergonomics department, with its comfortable upright riding position and high viewpoint for visibility. Well, Honda disagree—they've lowered the seat height by decreasing front and rear suspension travel by 30 mm. That means the NC should now be accessible to a wider range of riders.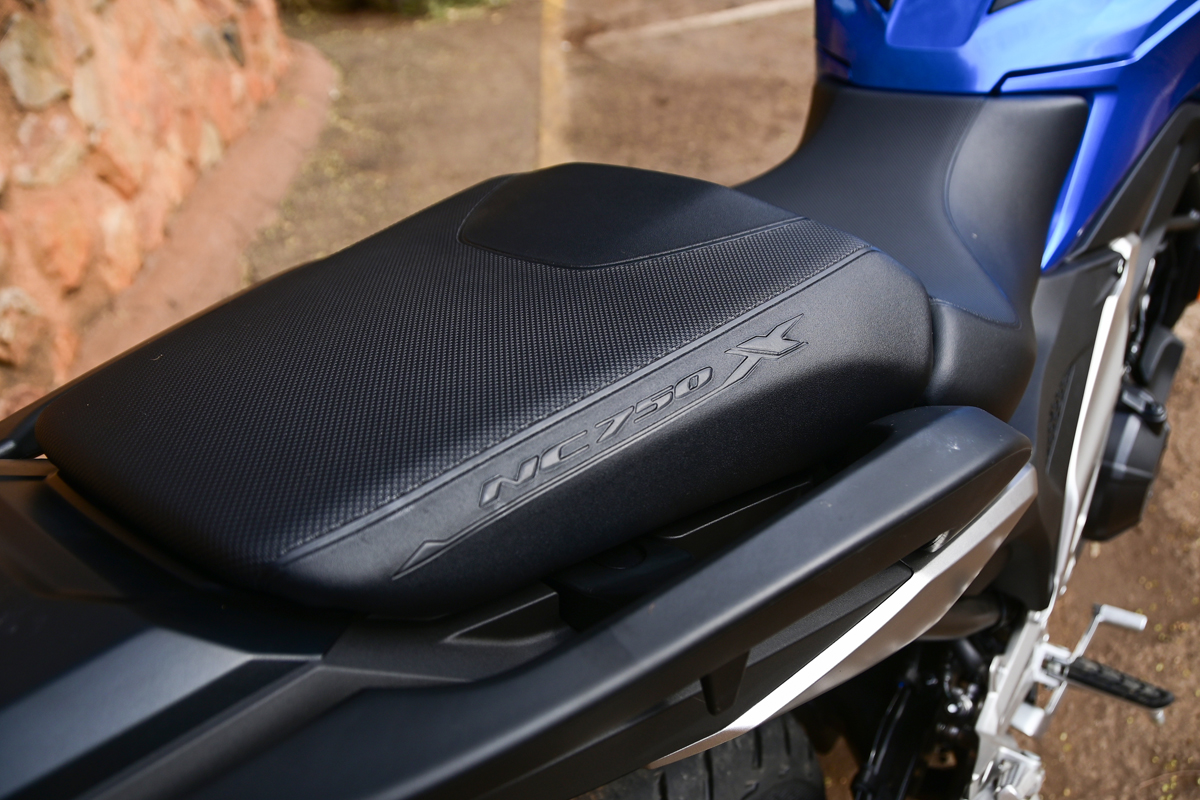 Although there's less suspension travel, Honda have improved the ride quality and performance. The NC handles pretty well out of the box for what it is, and that means you can spend more time riding and less time adjusting. I felt like the lower seat height made the NC easier to manoeuvre at slower speeds too, almost creating a lower centre of gravity than before.
Braking is still handled by a single 320 mm disc and a Nissin caliper up front, just like before, but guess what: it gets the job done. The storage unit has grown by a full litre, now allowing for a large full-face helmet. Another nice touch is the new seat—it has a more square shape to it now, with increased comfort for longer trips.
It almost feels like you're pulling up to a JDM car meet when you need to refuel or grab something out of the storage compartment. You almost want to park the bike with both compartments wide open, so people can admire them like they would a pair of gullwing doors.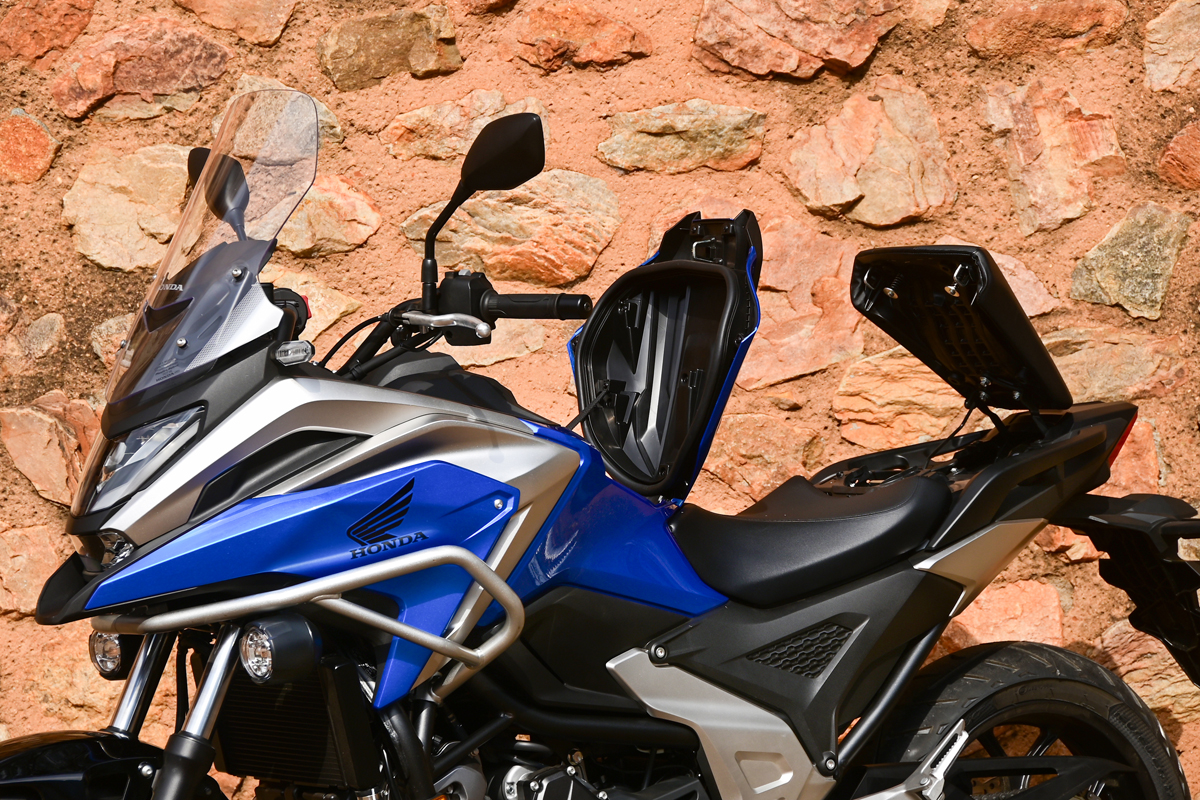 You wouldn't be reviewing an NC750X properly if you didn't mention its frugal fuel economy. On our ride, I rode the NC at my usual sporty commuting pace and managed to get 28.9 km/l, which means the 14.1 litre tank should get you just over 407 km. In fact, on our ride back Honda SA gave us a fuel economy challenge, where we had to ride from the Engen near Zenex Laezonia to the Broederstroom Sasol fuelling station.
I decided to ride just 10 km/h under the speed limits all the way there, in a tucked up position in 6th gear. I chose a manual NC750X, because I could shift gears at around 2,500 rpm vs 3,500 rpm on the DCT. After the 37 km ride, the NC sipped just 0.99 ml of petrol—but some guys took the challenge way too seriously, and managed to use just 0.76 ml.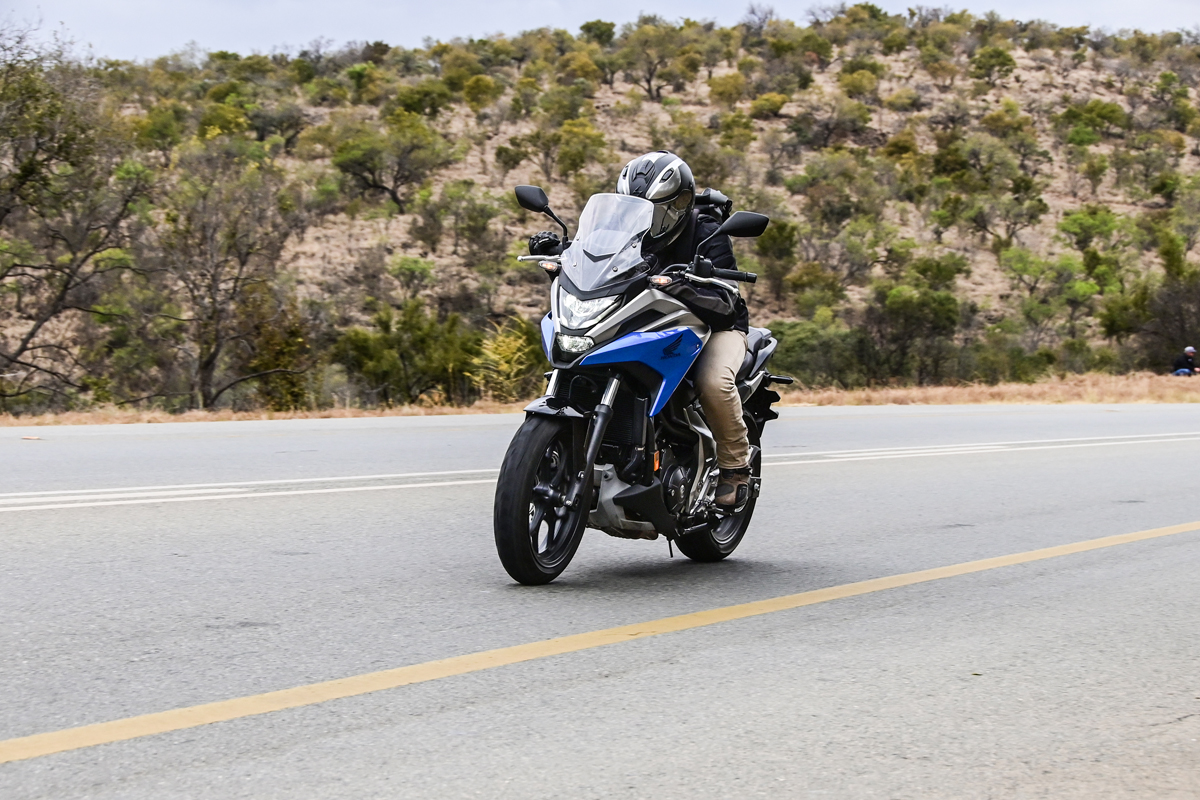 Ultimately, Honda have ironed out some of the NC750X's shortcomings to make it a more polished ride overall. But the biggest upside is that you're only paying 10k more for the latest upgrades, with the manual setting you back R126,000 and the DCT R135,000.
The NC750X is still a bike you buy with your head rather than with your heart… but the improvements to the 2021 model make it really hard to ignore.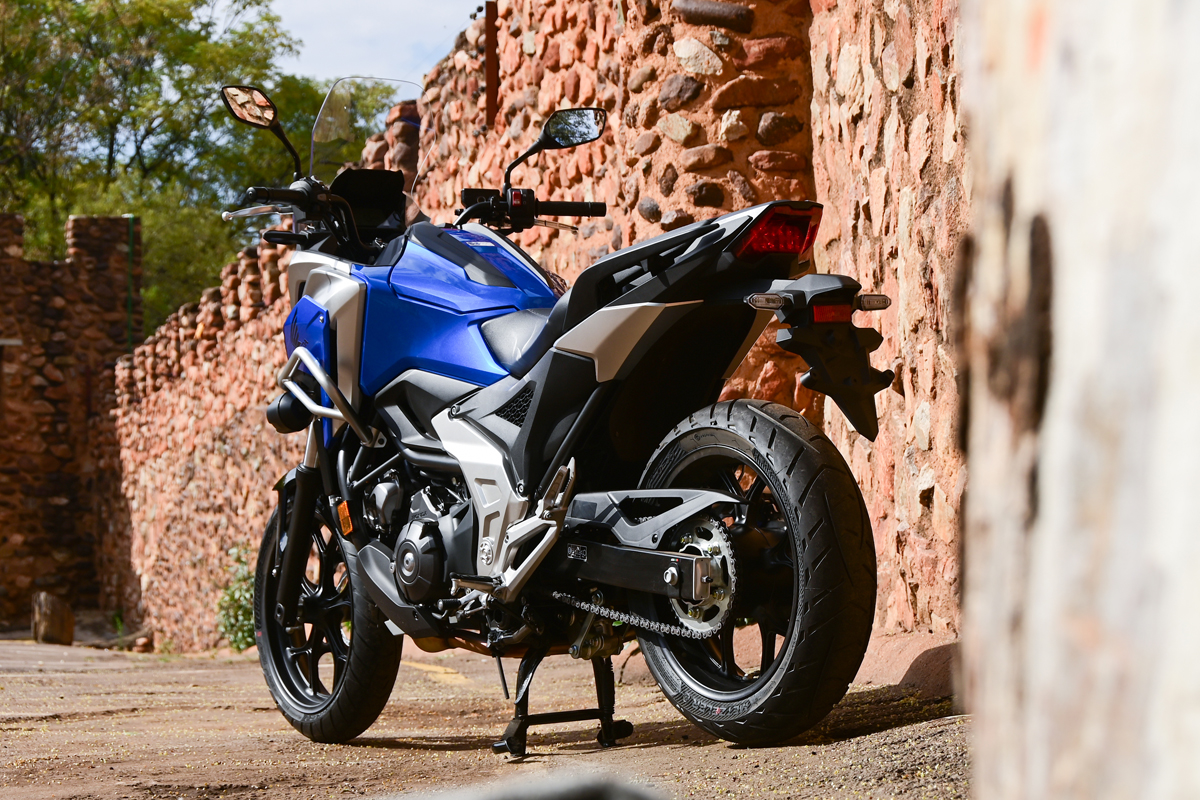 For more information visit: www.honda.co.za
HONDA NC750X/(DCT)
For more information on the bikes that we tested in this article, click on the links below…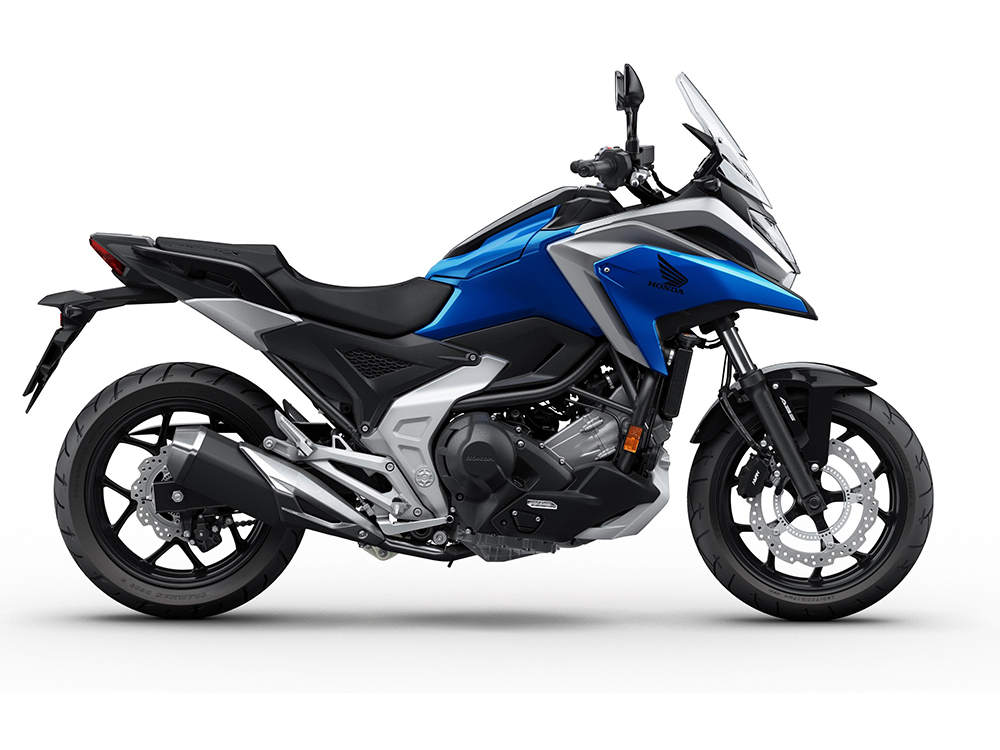 2021
HONDA NC750X (DCT)
Pricing From R142,400 (RRP)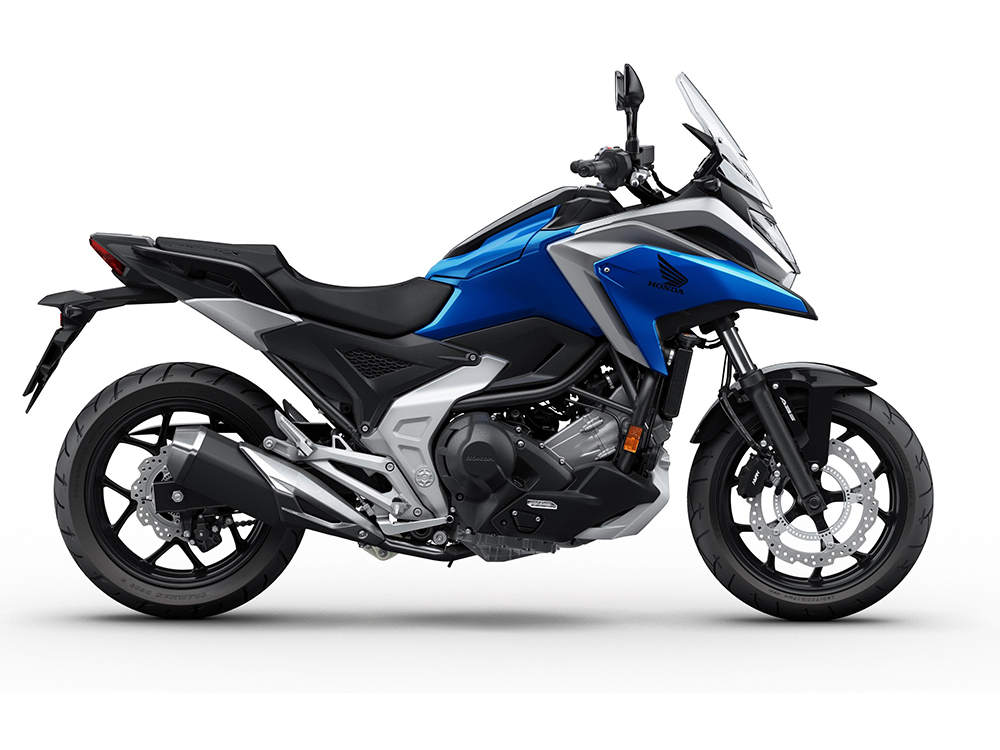 2022
HONDA NC750X
Pricing From R132,400 (RRP)