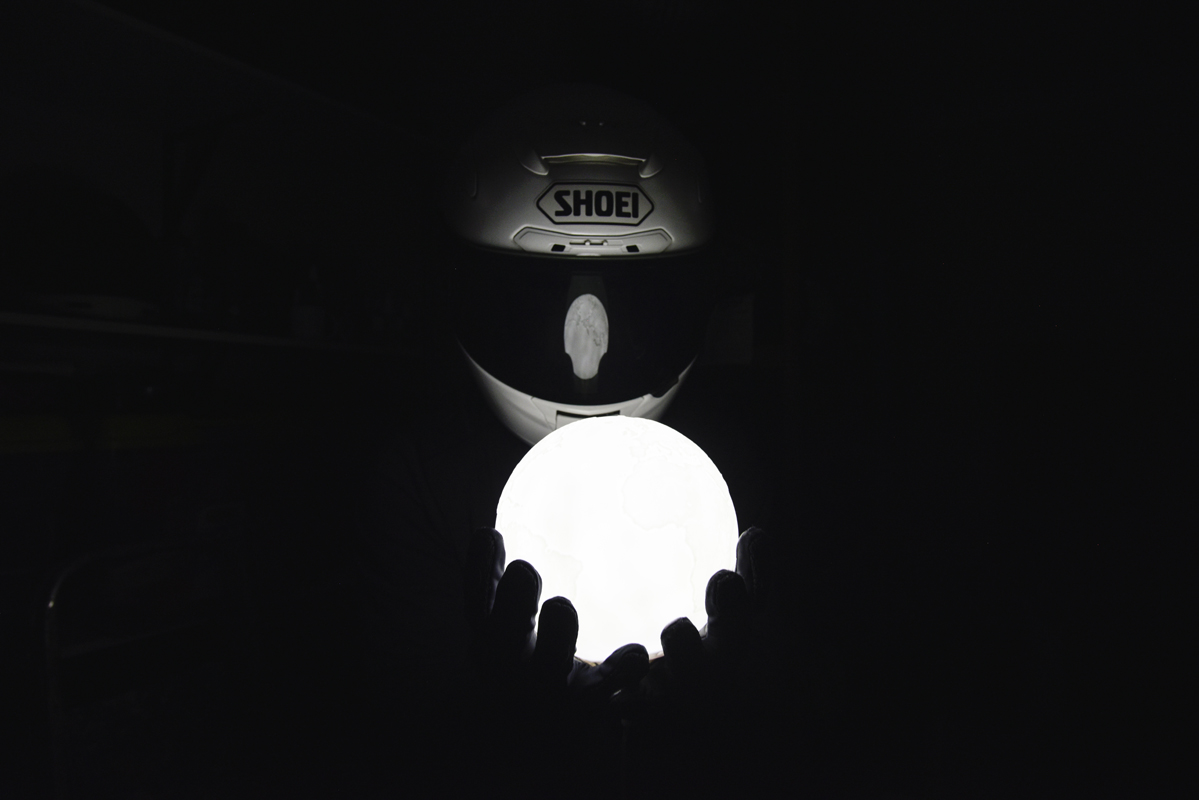 In my career, I have been blessed to learn from the biggest brains in the automotive business. These big brains are the ones that need to look into the future and start today on the development of elements that will only see the light of day many many years from now. They are the ones who stare into the crystal ball.
So, what does the crystal ball say to the industry soothsayers?
Let's just put some T's & c's to this discussion first. We need to take into account the very different markets around the world, the different spending power etc. India and Europe are two very different motorcycle markets, as an example. We are looking at general industry trends. That being said, there are some interesting futurist-focused topics out there. Let's get stuck in…
Choice of drivetrains
At the moment petrol is the dominant fuel in motorcycles, with power going to the rear wheel only. There are different drivetrains, from chain to shaft to belt drive, and the occasional experiment with turbo or supercharging.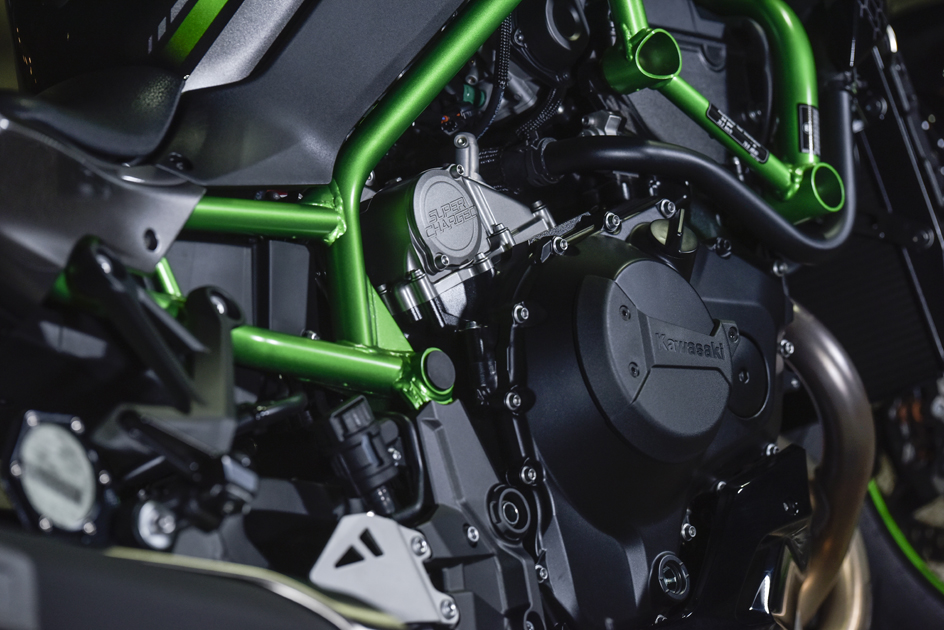 Going forward, it looks like the "power of choice" will be the dominant theme. Internal combustion engines will continue to become more efficient and have lower emissions (with ever more restrictive emissions controls on exhausts, such as the upcoming Euro7 regulations) and the rise of the electric motorcycle will continue. The energy density of batteries continues its improvement, which improves both weight and range, but there are also developments of alternative fuels such as hydrogen and synthetic fuels. Both of these can be as efficient, or if not better, than the environmental cost of electric.
In essence, we as the consumer will have a choice of what works best for our needs. But the days of the loud, screaming, 15 000rpm-at-decibels-that-make-the-next-province-cringe motorcycles may well be nearing their end.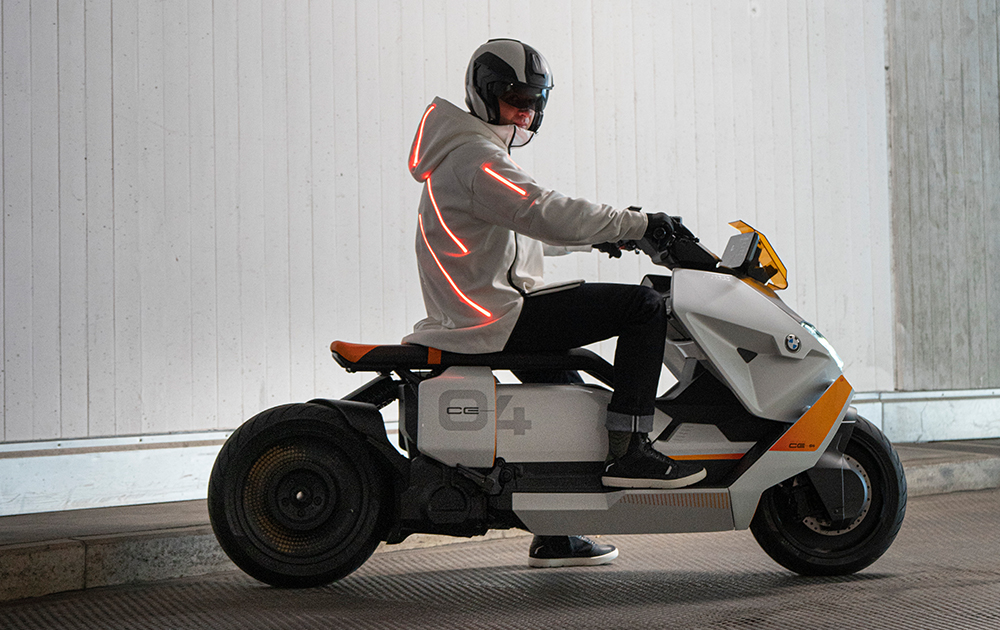 Connected
The term "connected" is intentionally broad. In essence, this talks not only to the technology on our motorcycles but also to the connection between our motorcycles, our phones and the rest of our lives! Navigation has become the norm, but this has also evolved into navigation apps on our phone sharing to a TFT screen on the motorcycle, together with route planning, downloading of maps and routes, linking of scenic images (which means accessing the photo app on the phone) and so much more. Then we have the connection of helmets and communication devices for phone calls, music streaming and talking to other helmets nearby!
The list goes on, with apps showing fuel range and riding data (not limited to location, but also lean angles, throttle position and so on). What's next?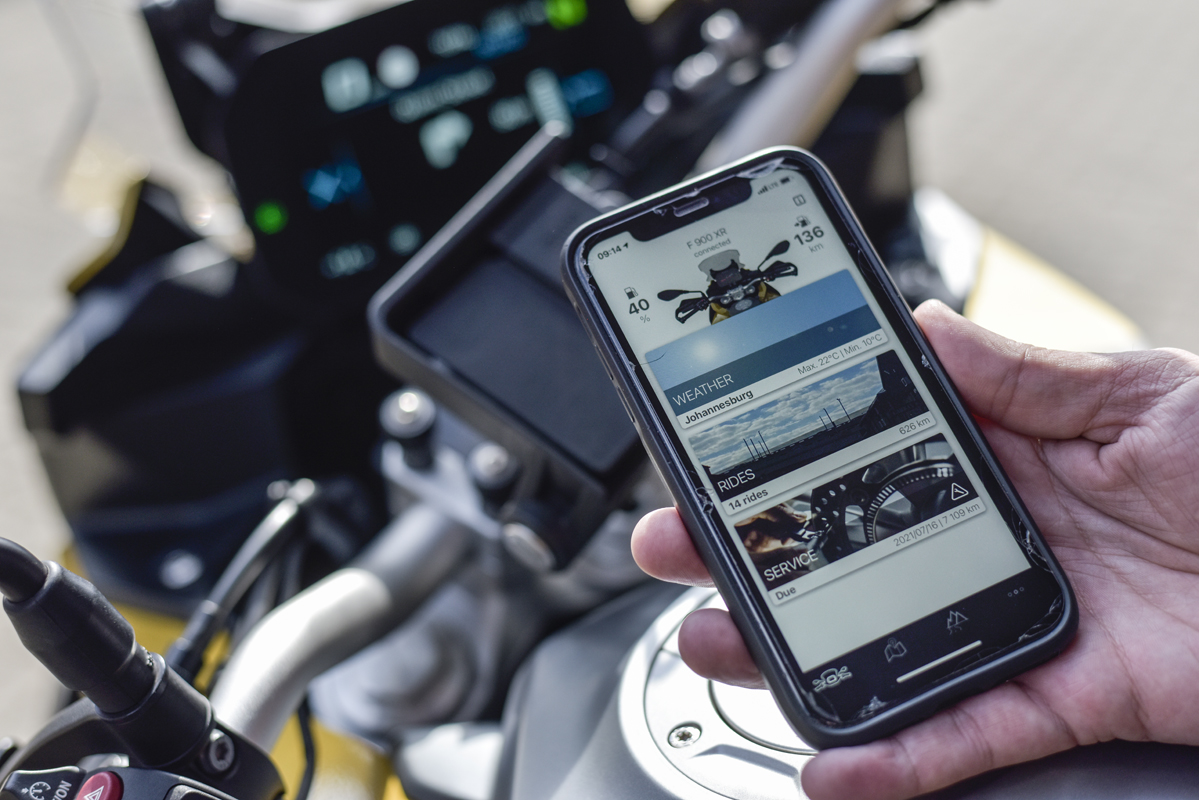 Keyless ride technology is already here, and the evolution of this is the phone as the key. Then you can have different profiles for different riders, taking into account all of the preferred settings from suspension to screen settings. The really big next step is new ownerships models such as ride-sharing. If we picture the old rental model, this seems quite outdated when we could see the rider approach any bike in the fleet, have the bike recognize the phone (which is the key) and then charge per kilometre of use. Drop off becomes a whole lot more flexible as well. The benefit here is that you could have your regular electric commuter but for that weekend tour you could easily and conveniently pick up an adventure bike…..
This connected world is also evolving into monitoring vehicle conditions. We can already see information such as fuel level, range and service requirements, and going forward, it will include information such as charge time left to full charge, motorcycle preparation, so when you get to your bike it will be all good to go.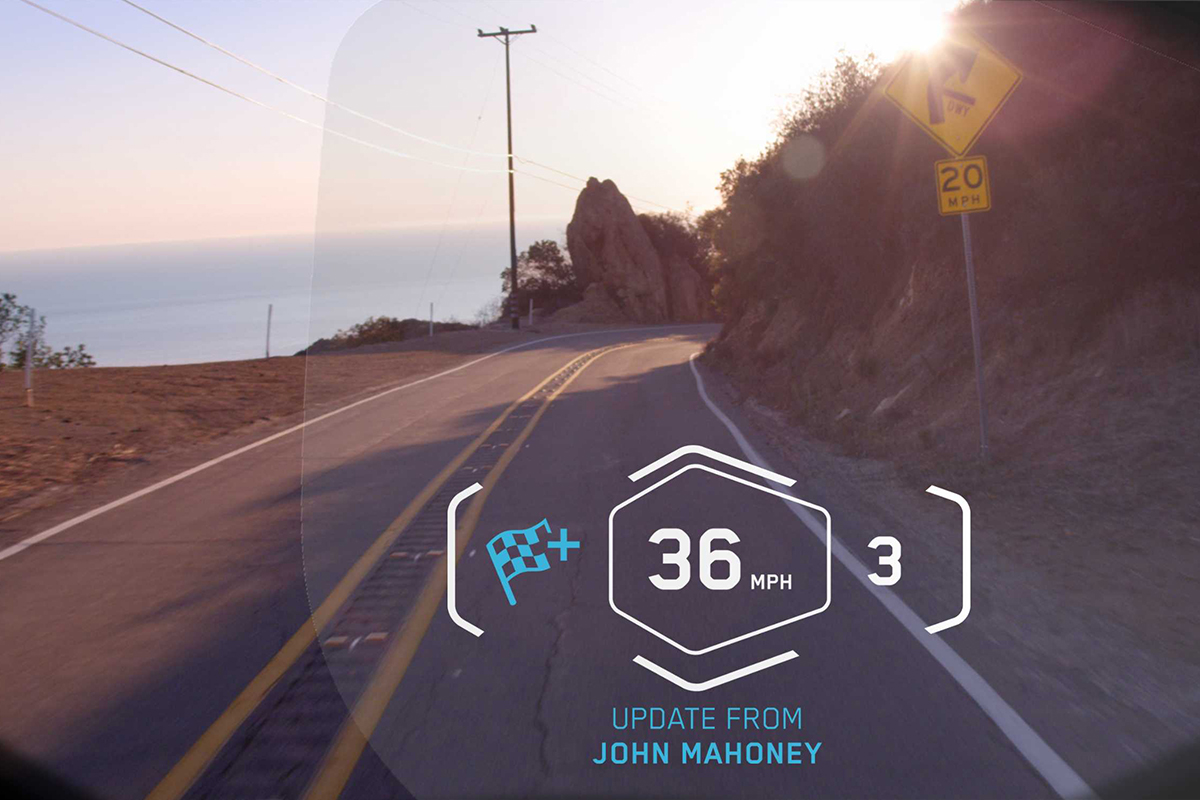 A connected vehicle extends further than connecting to other vehicles. In the future, they will also be able to connect to infrastructure, to data, to predictive analytics (for traffic patterns etc) which leads us into the next topic:
Safety
Riding has always been inherently dangerous, and the responsible riders out there manage that risk as best as possible, from the way they ride to the gear they wear.
Connected vehicles that talk to each other and to the infrastructure can, in theory, become a great deal safer. Preventative action is the next big step in road safety, with big data having the computing power to proactively plan and adjust traffic conditions to make the environment safer. We have always been taught anticipation is key, and this same concept is going to be taken to a much bigger next level.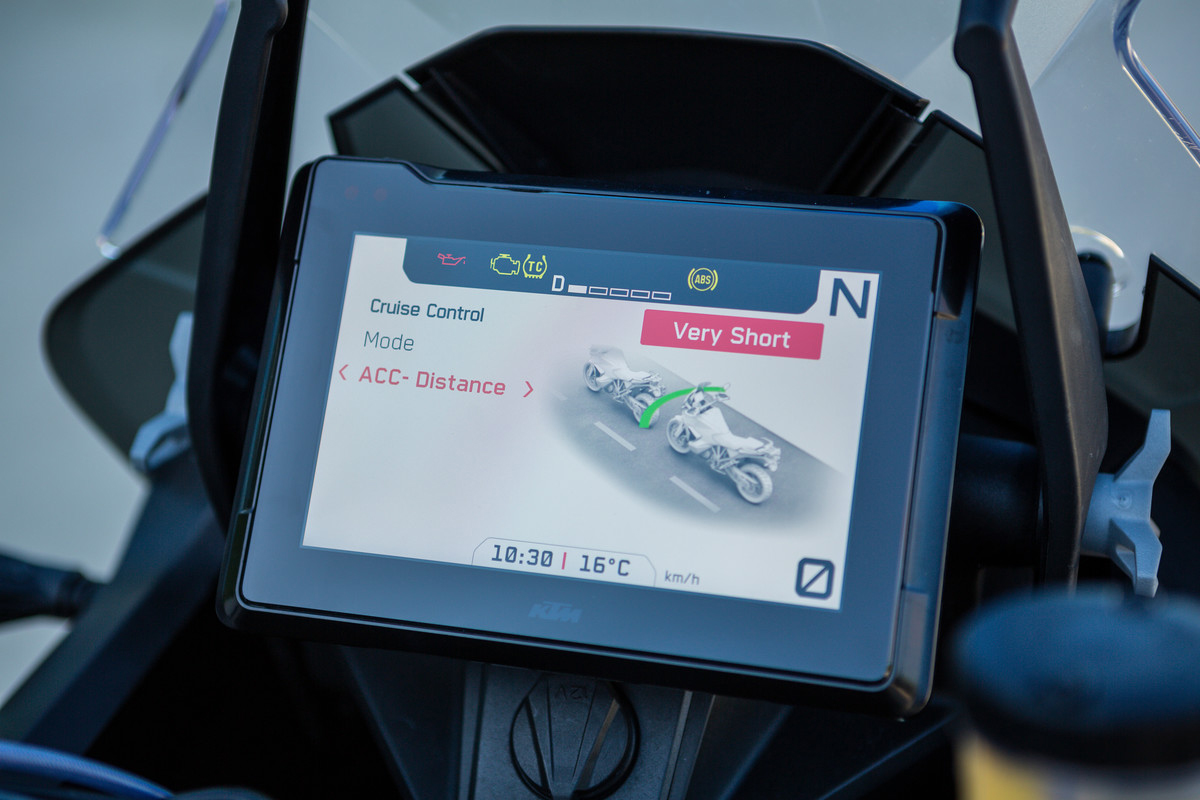 Rider gear is also evolving rapidly. The materials used have become more and more high-tech, but watch this space for integrated warning signals in helmets and jackets to warn those behind you, heads-up displays in helmets giving a great deal more accurate information such as road surface issues and traffic congestion up ahead.
Certain manufacturers have a long term vision of riding being so pro-actively safe that the riding gear requirements change dramatically, with helmets not being needed, but high-tech glasses projecting information and rider gear more focused on comfort.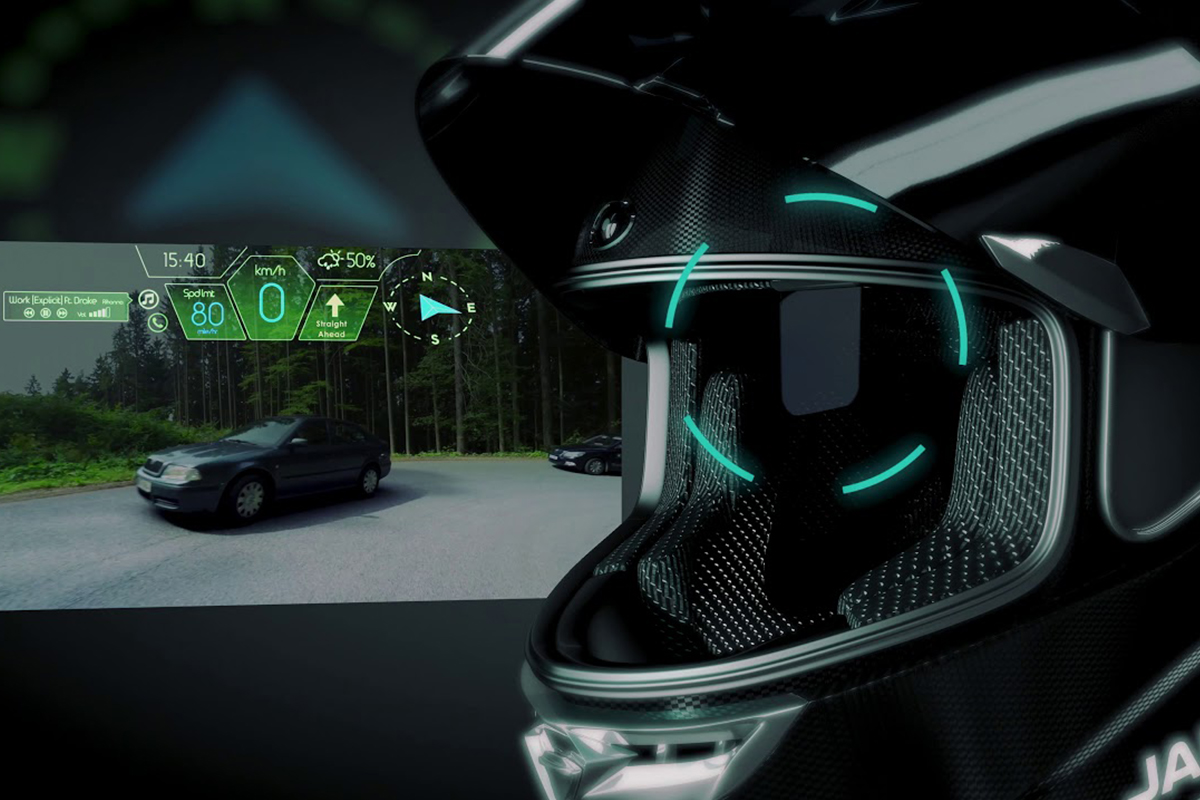 And let's not forget the future arrival of autonomous vehicles. The motorcycle industry seems to be investing in this as well, with adaptive cruise control already here and more technology coming. What is interesting is that the purpose, it seems, is not to replace the rider, but to allow the rider to enjoy those mountain passes and let the technology take care of the boring ride home after the blast (refer to point 5…).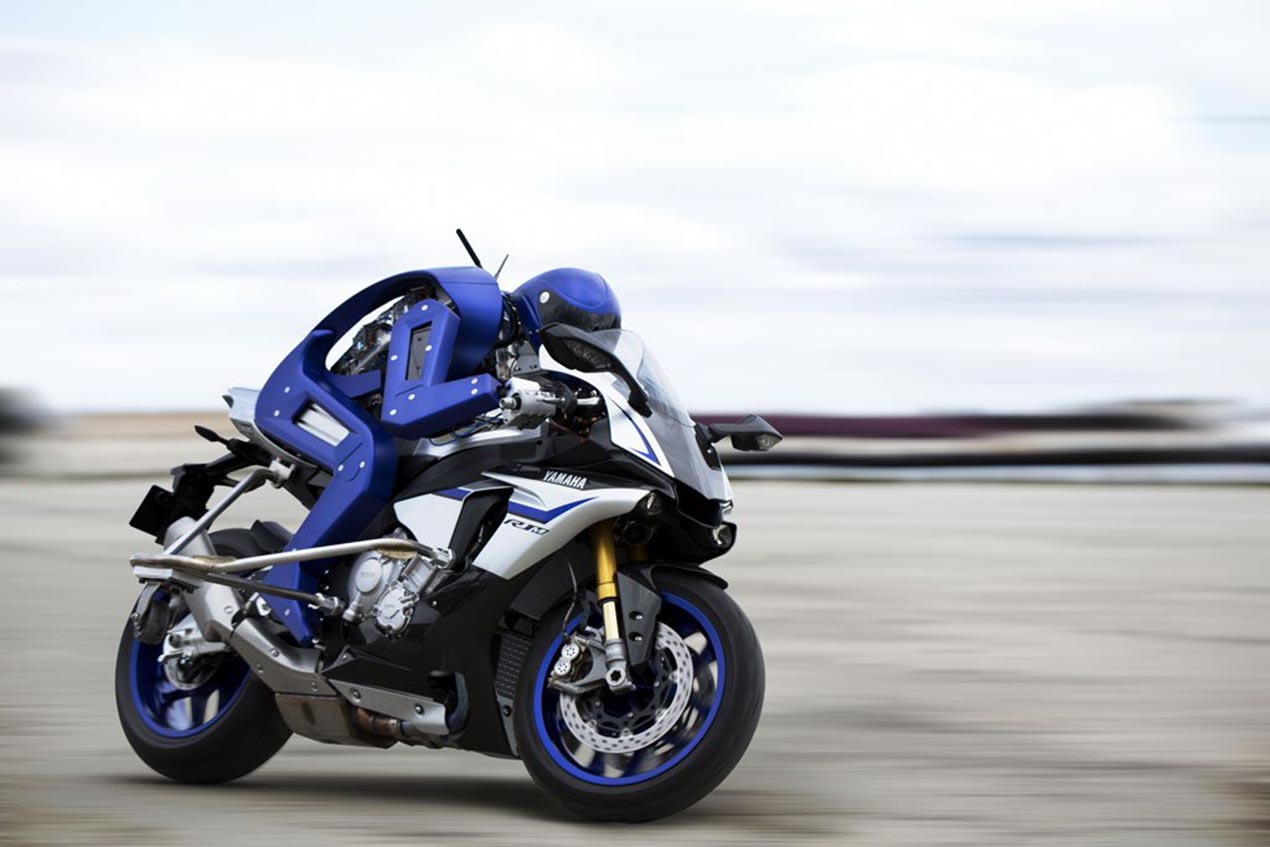 Pricing variances
Developing and selling motorcycles has always been an expensive business. And all this new tech doesn't come cheap. But as they become more commonplace, so the price drops, making these (currently) expensive technologies more accessible in the future. Electric motorcycles, in particular, are ever-improving in range and dropping in price.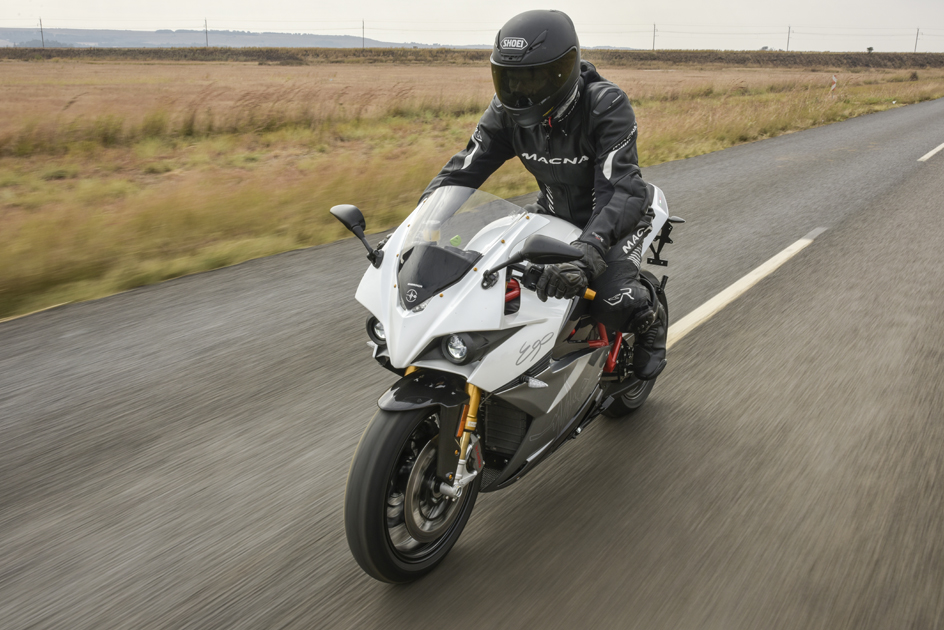 Legislation, also adds to the cost burden, but manufacturers also need to make products, that the market wants, and we are seeing the shift to more attainable motorcycles from the likes of Hero entering other markets, as well as brands like BMW further developing their 310 offerings.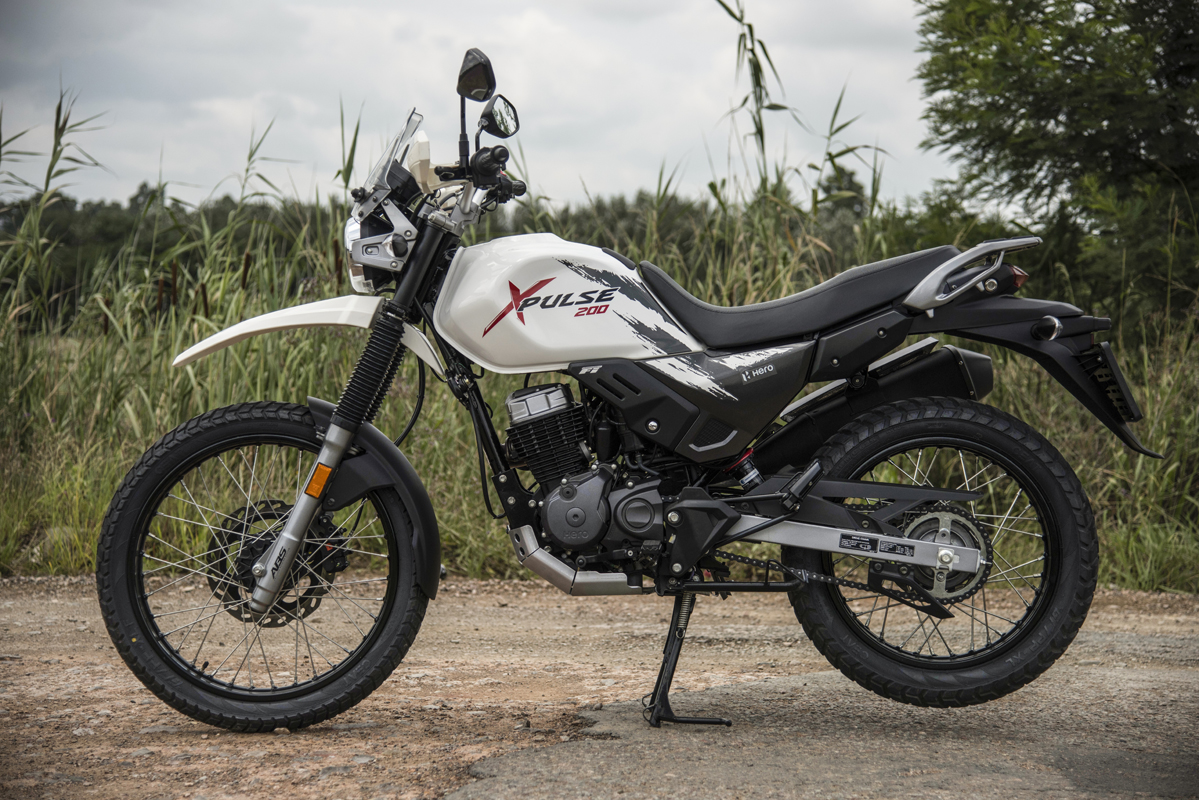 The expensive bikes still sell, thus proving that the (profitable) market exists, and as all of the offerings mentioned above become cheaper, we will see the different price points get access to these as well.
Here's the important one: Why do we ride?
It is both a social activity and commuting. Both are of ever-increasing importance and will become more and more relevant to the buying public going forward. I have previously written about the post-covid world and riding with our "tribe", riding with our fellow bikers, is one of life's greatest pleasures.
If we have learnt anything from this crisis, it's that, we need to make the most of every special moment in life.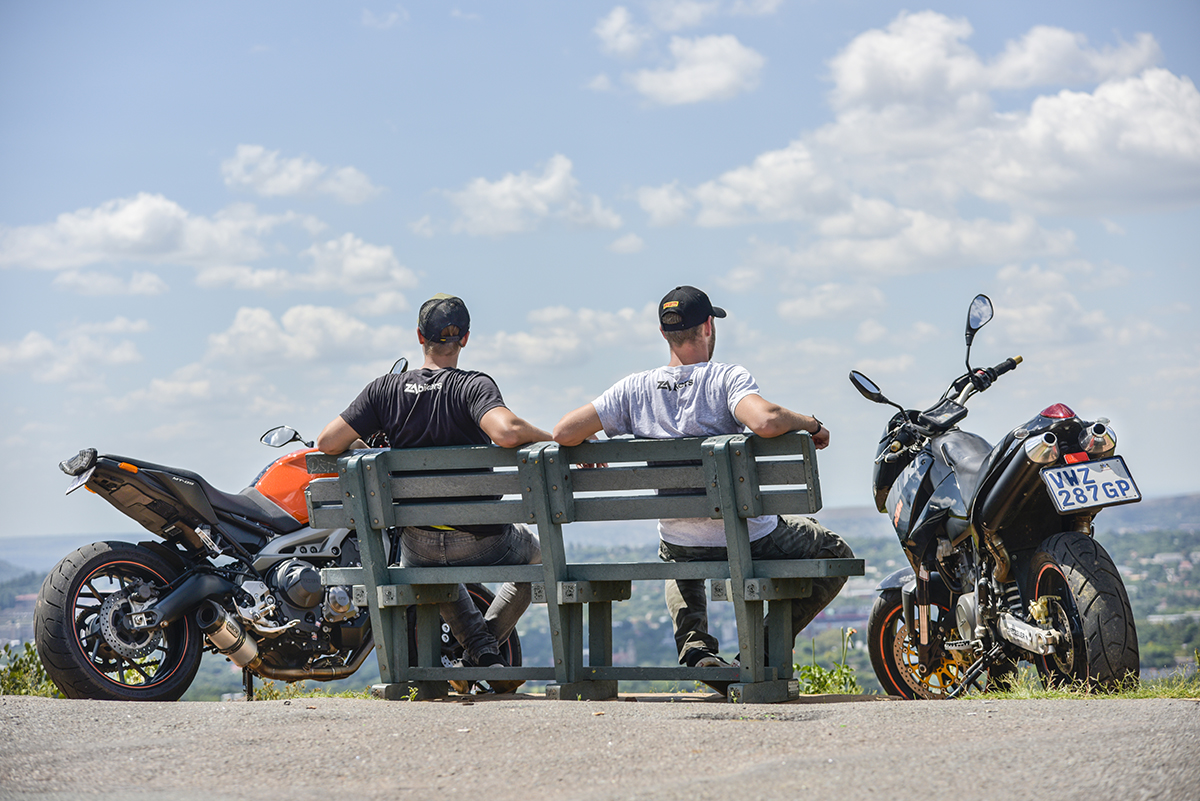 In conclusion, we see a future with a blend of digital and analogue, being connected but also enjoying the solitude of the ride. The future though is incredibly exciting, and with the evidence of the investment by the manufacturers into their future products, they seem to feel the same as well.
A great deal is here now, already….. Are we already riding in the future? Perhaps we have, just unbeknownst to us…..