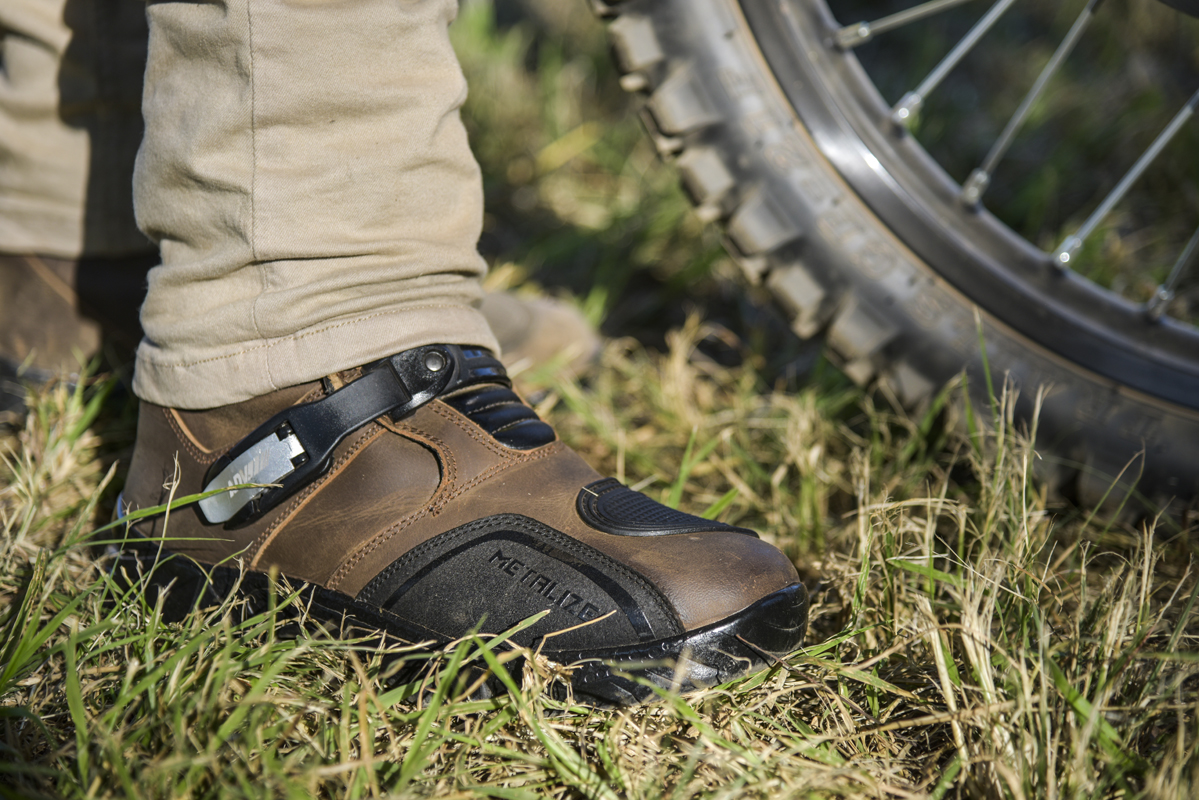 As daily motorcycle commuters, we look for comfort, safety and style when it comes to wearing gear, and in this case boots. We know that long boots are a 'no-no' for daily use because of their many impractical characteristics. This is where short boots come in…
We put on a pair of METALIZE Shorty ADV Boots to find out if they are a good alternative for riders looking for a cross between an everyday boot and an adventure boot.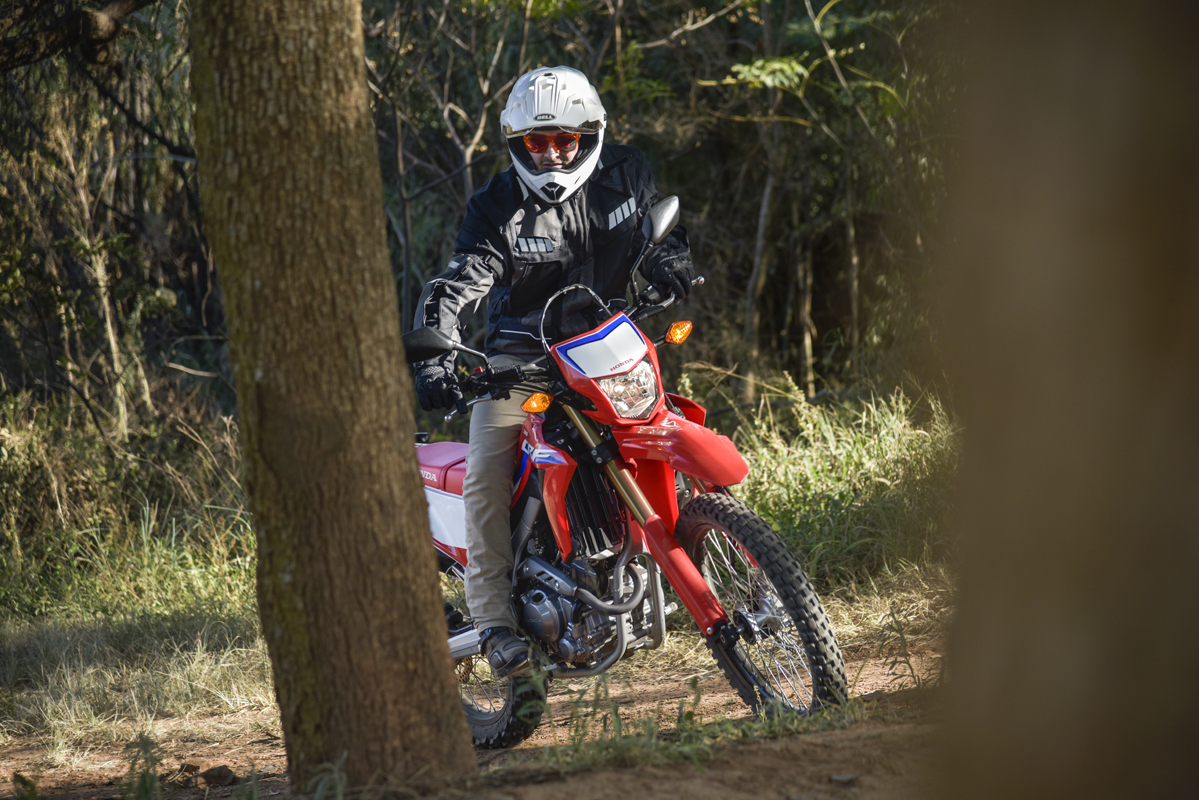 These boots are designed to work effectively as dual-sport boots with some nice features, and lightweight construction for greater rider agility and bike control. After a few months of riding some 'adv' routes and daily commuting, it's fair to say that these boots offer surprising comfort, wind protection, grip and can easily be worn on longer trips and even as a daily rider.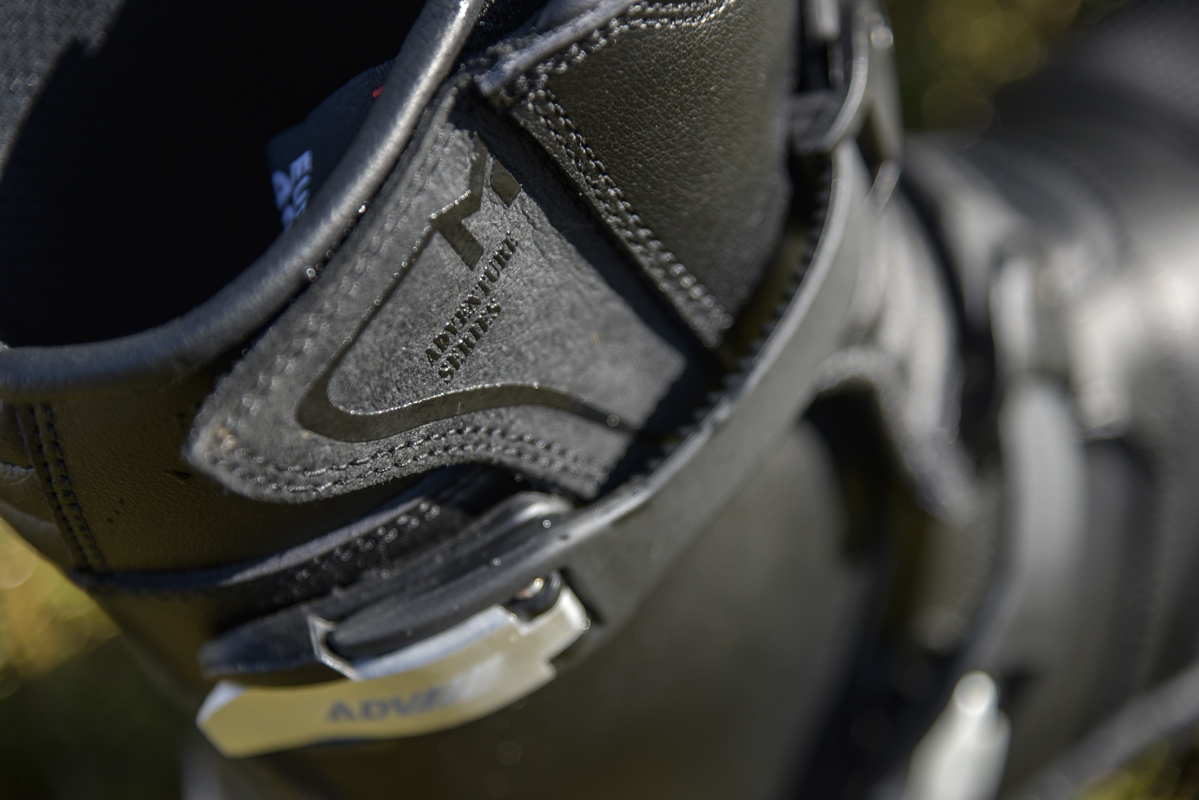 The low boot design is a great alternative for a rider who is looking for a shorter style dual-sport boot, maybe they ride in hot environments, or their calves just don't fit tall boots. Yes, the leg protection is reduced, but they still offer more protection and performance than regular touring boots. It's only when you start to ride more technical, where you may want to look at METALIZE's full-length adv boots.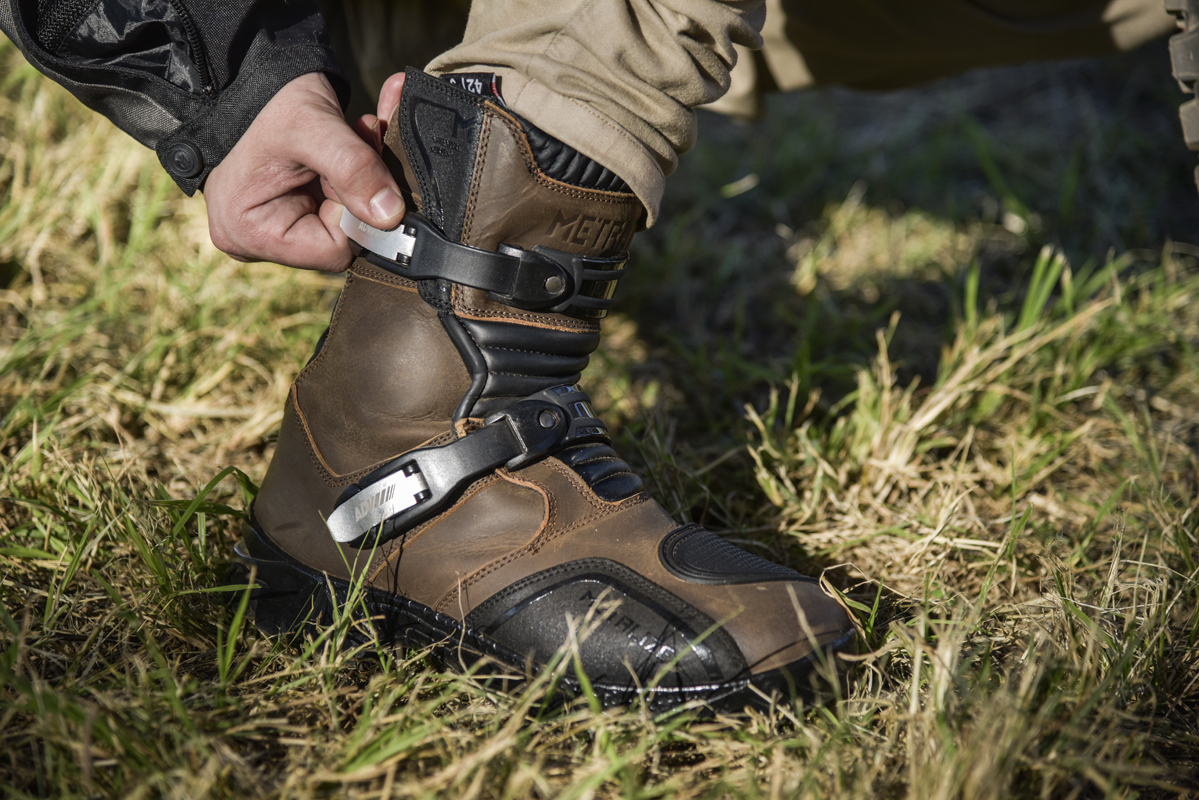 These cool kicks are waterproof and they come with two easy to use adjustable boot clips. A neat touch from 'M' is that the fastening system is screwed on, rather than riveted, making roadside repairs possible if needs be. The clips also make these boots very easy and quick to put on and take off vs the usual urban or laced sport boots.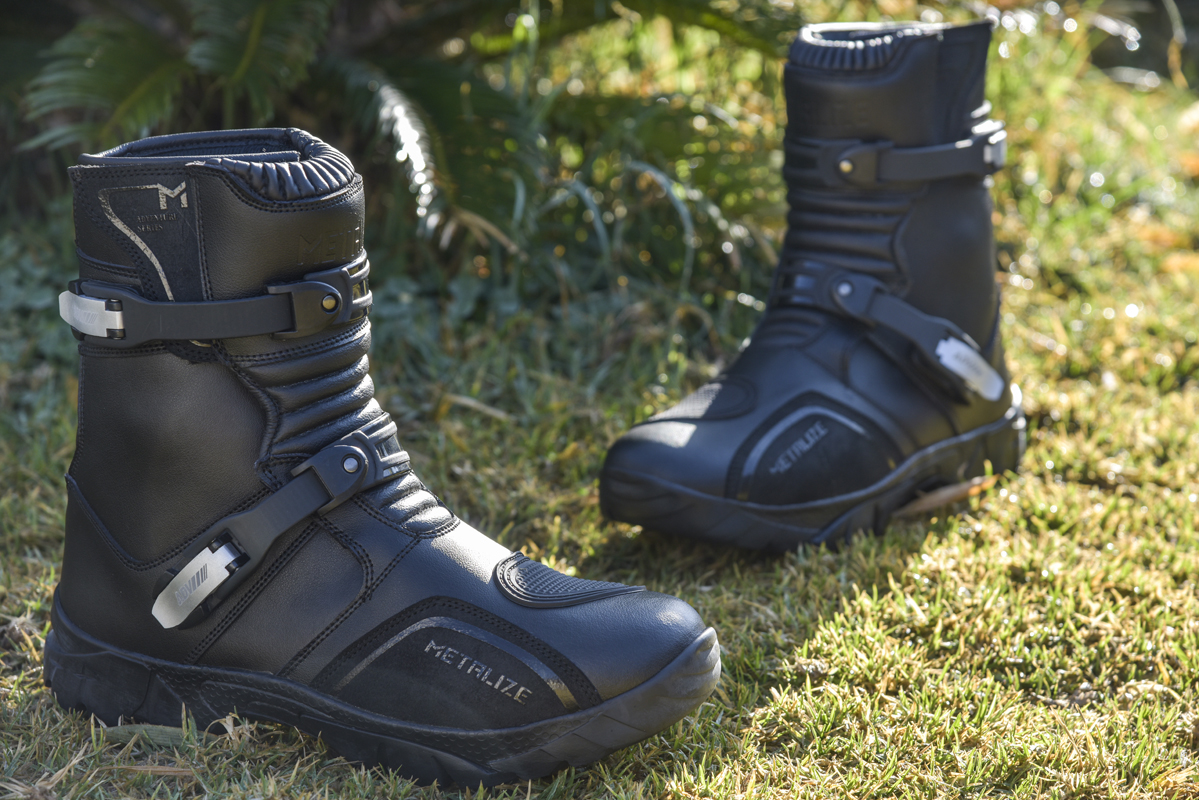 The boots are really good quality, with top-notch stitching, subtle branding, rubber toe picks and a soft reflective rear for visibility. Just like the METALIZE 440 adventure jacket, these boots are available in two colours: a classy brown and a stealthy black. I'm personally a big fan of the brown boots, as they show off more detail, they look classy and they tend to look less dirty after a ride.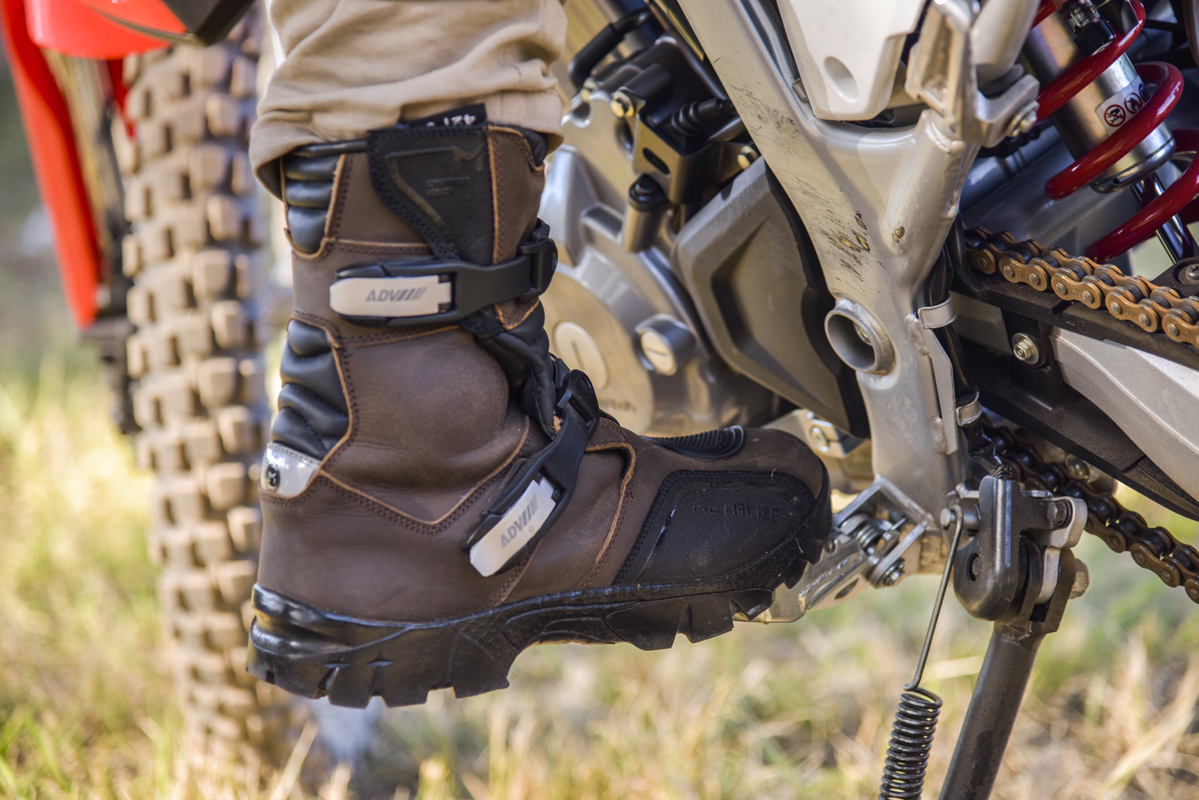 Once again METALIZE brings another quality item to their list of products and this time in the form of their shorty adv boot. These adv boots offer so much for a price that can only be described as competitive at R2,600. So, whether you're riding around the world, or around the city, with the METALIZE shorty adv boots you will always be prepared for an adventure!
METALIZE Shorty ADV Boot
For more information on the product used in this article, click on the link below…