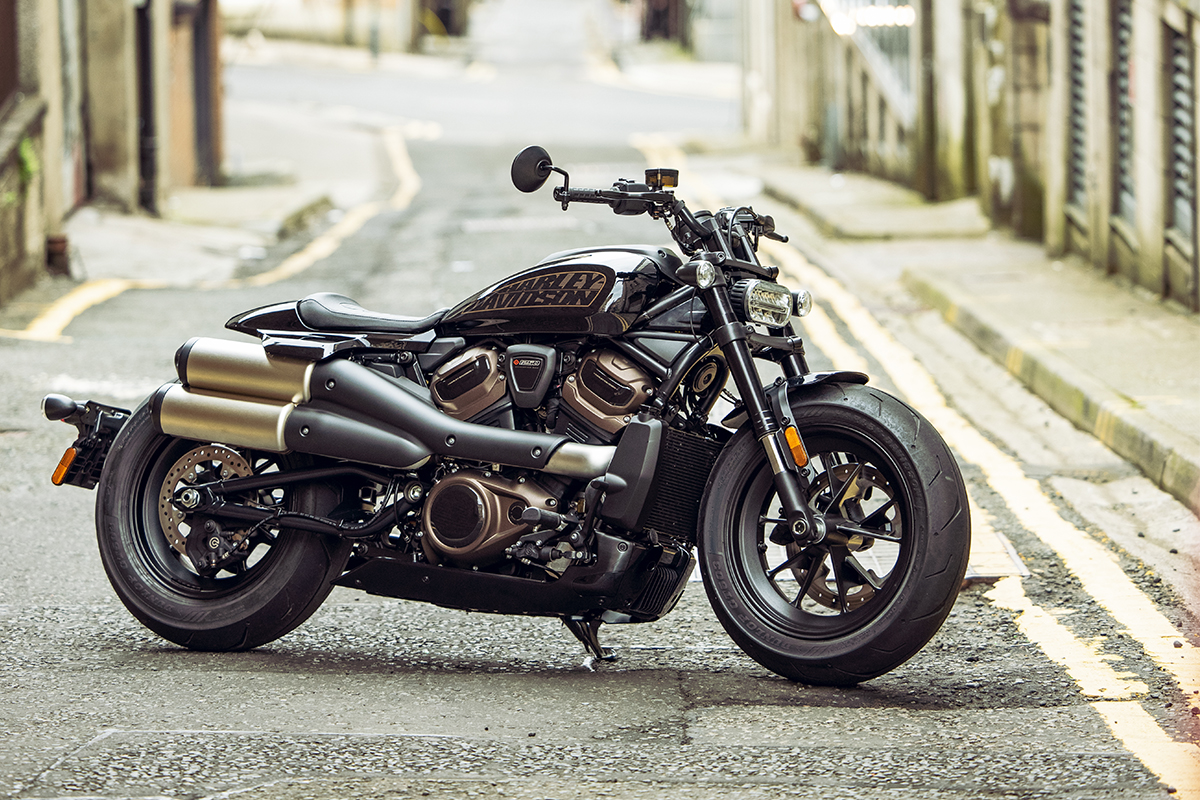 The Sportster has been one of Harley-Davidson's best- and longes-selling models, but it's also been long overdue for an update. And it's just got one, in the form of the completely redesigned Harley-Davidson Sportster S.
As we've known for a while, the Sportster S is the second Harley to run with the company's new 'Revolution Max' V-twin motor. It's the same liquid-cooled 1,252 cc twin that powers the Pan America, but it's tuned differently here. It now makes 121 hp at 7,500 hp and 125 Nm of torque at 6,000 rpm, with what Harley-Davidson says is a flat torque curve through the powerband. (For reference, the Pan America makes 150 hp and 128 Nm.)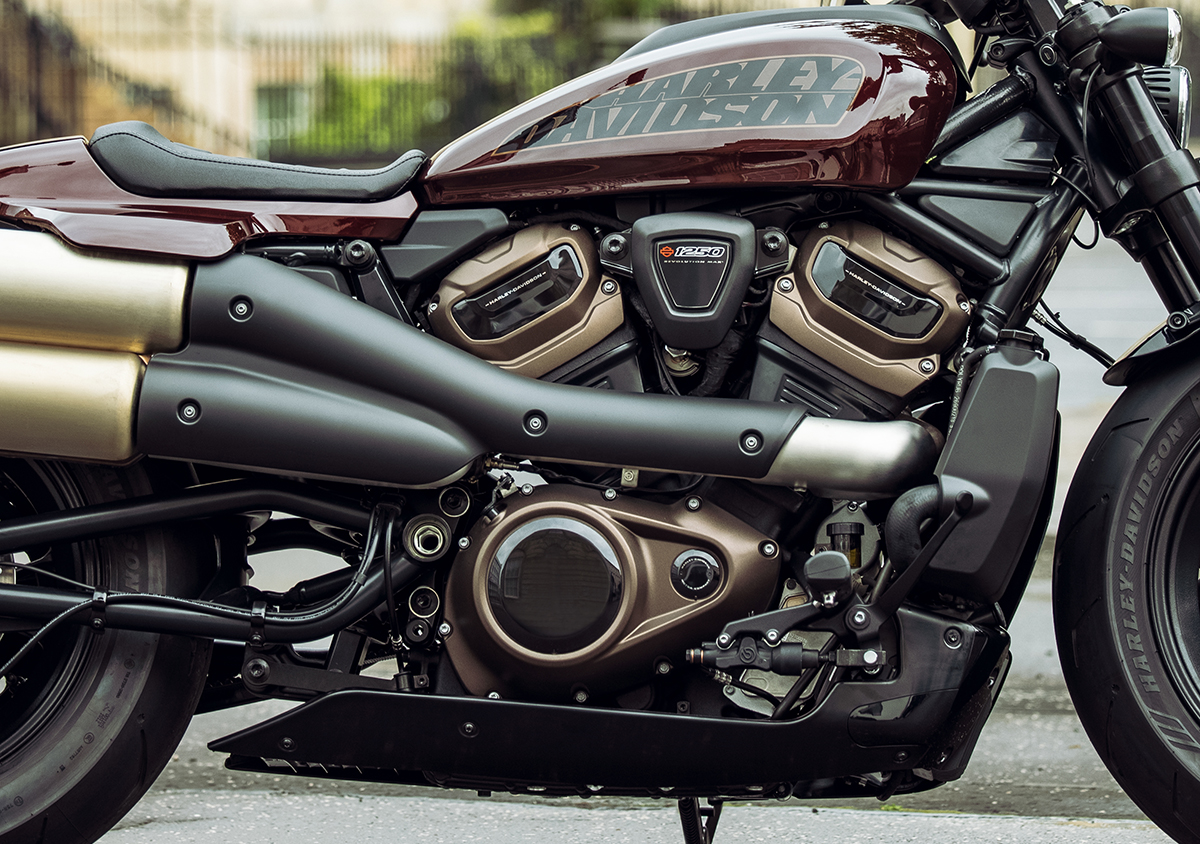 That's not only a significant boost from the outgoing Sportster, but it's an entirely different beast too, since it now makes up its peak numbers much higher in the rev range. Or, as per Harley CEO Jochen Zeitz puts it: "This is a next generation Sportster defined by power, performance, technology and style."
Harley's commitment to making the Sportster sportier carries through to the chassis and suspension too. The engine's a stressed member of the frame, which has been designed to be stiff for better handling. Out back is a tubular steel swingarm, braced to eliminate unwanted flex.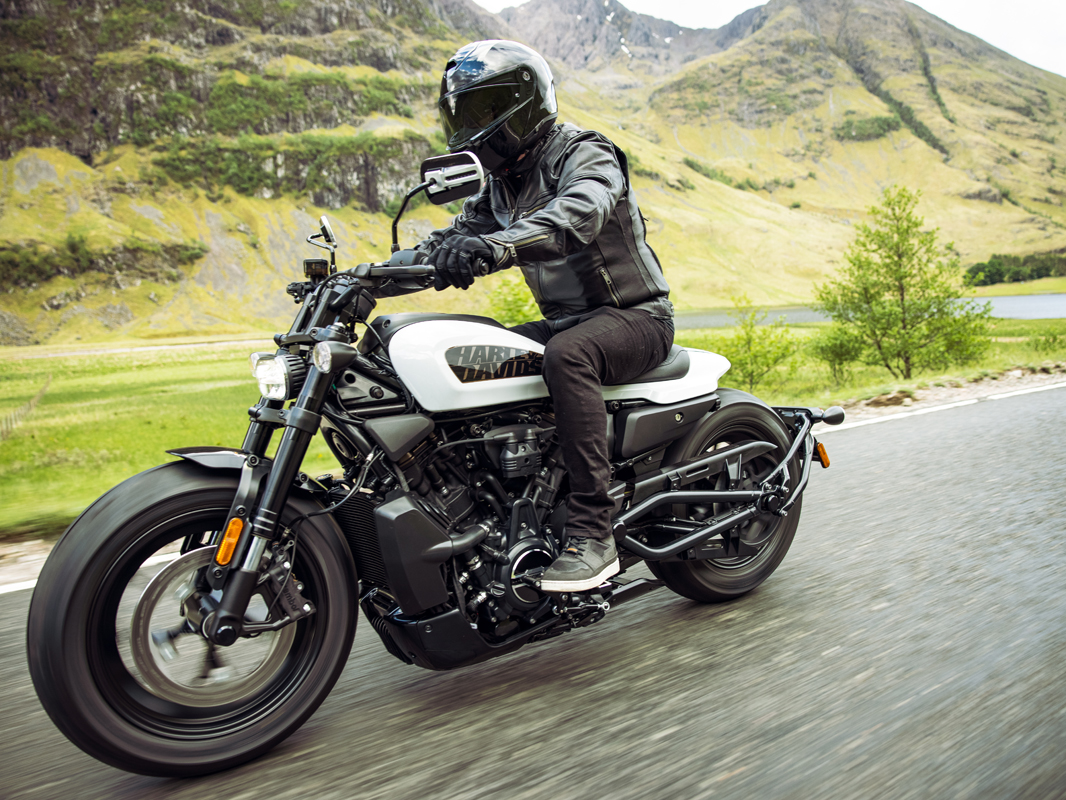 Added up, the Sportster S weighs 228 kilos with a full 11.8 litres of fuel onboard—28 kg less than the old Sportster.
Suspension is decent too, with 43 mm upside down forks and a piggyback rear shock, both from Showa. There's no adjustment up front, but the rear's adjustable for preload. The wheels are five-spoke cast aluminium items, measuring a chunky 4.5×17" up front, and 5×16" at the back. There are Brembo brakes at both ends; a single (yes, single) 320 mm disc with a radial Monobloc four-piston caliper up front, and a 260 mm disc out back with a twin-piston caliper out back.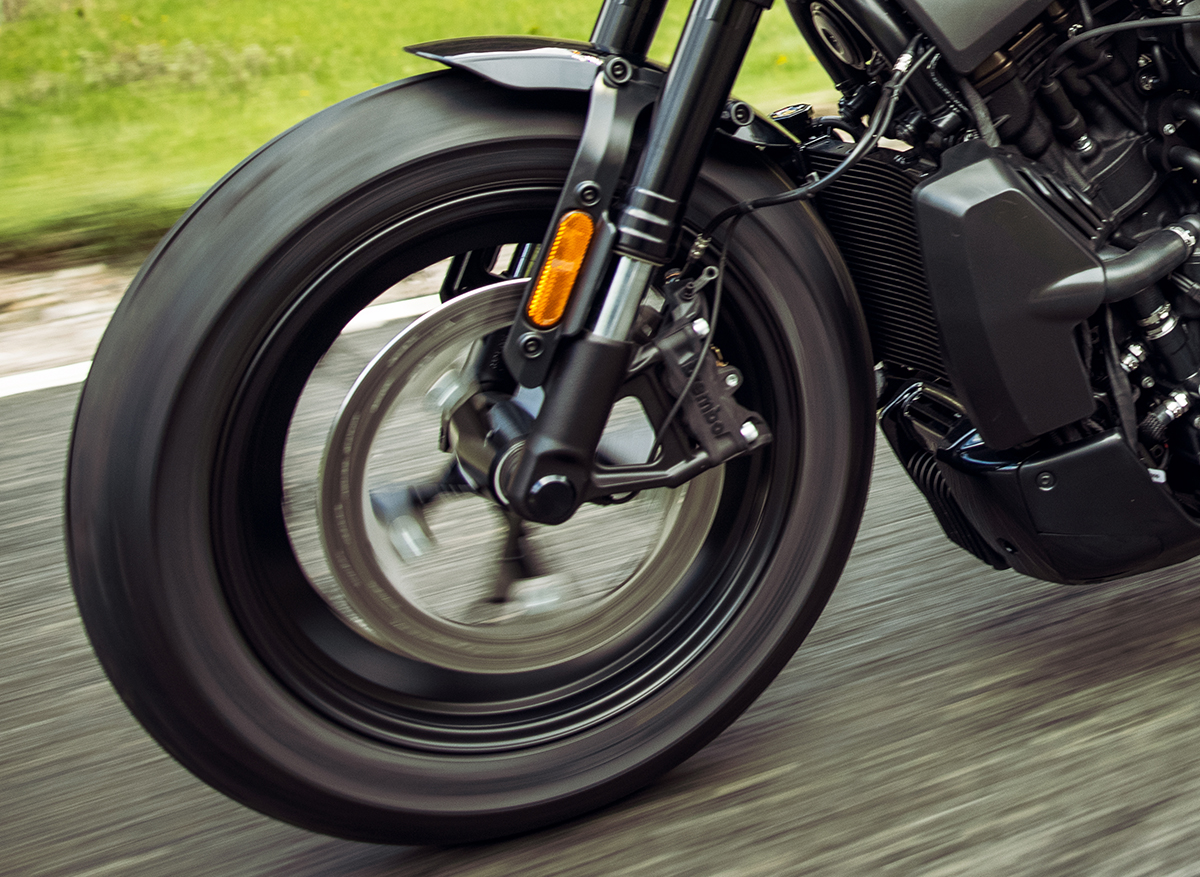 Tech-wise, the Sportster S follows the Pan America's example by being a massive leap forward for Harley-Davidson. It now has the built-in electronic aids that consumers have come to expect as standard on bikes in this class, like cornering ABS, traction control and selectable rider modes. The Sportster S comes with three pre-programmed modes (the usual 'Rain,' 'Road' and 'Sport' set), plus two rider-customisable modes.
The speedo looks good too—it's a round 4" TFT display, complete with Bluetooth integration for infotainment and navigation. Cruise control is standard, while heated grips and a USB-C charge port are optional extras.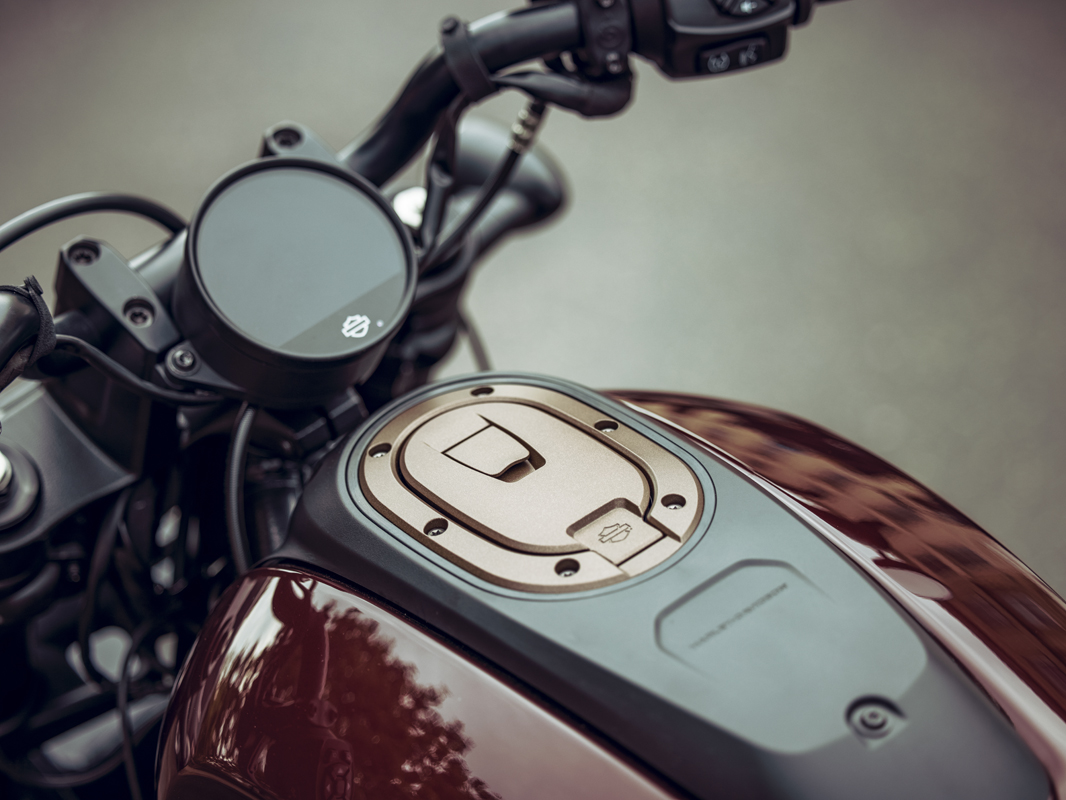 But it's when you look at the Sportster S's ergonomics and styling, that things start to get weird. Harley-Davidson took inspiration from their iconic XR750 flat tracker for the tank and seat design, which hang together well. But the rest of the bike's built like a bobber with its balloon tyres, low rear end and 755 mm seat height, narrow-and-high bars and forward-pegs.
Harley-Davidson say it's meant to look "crouched and powerful," but it just looks sort of awkward and bloated. It doesn't help that the bike's dominated by a gigantic twin exhaust system, with swathes of plastic covering the bike's inner workings. The massive radiator and belly pan add to the bike's visual heft, and the latter will no doubt reveal a mass of wires if removed.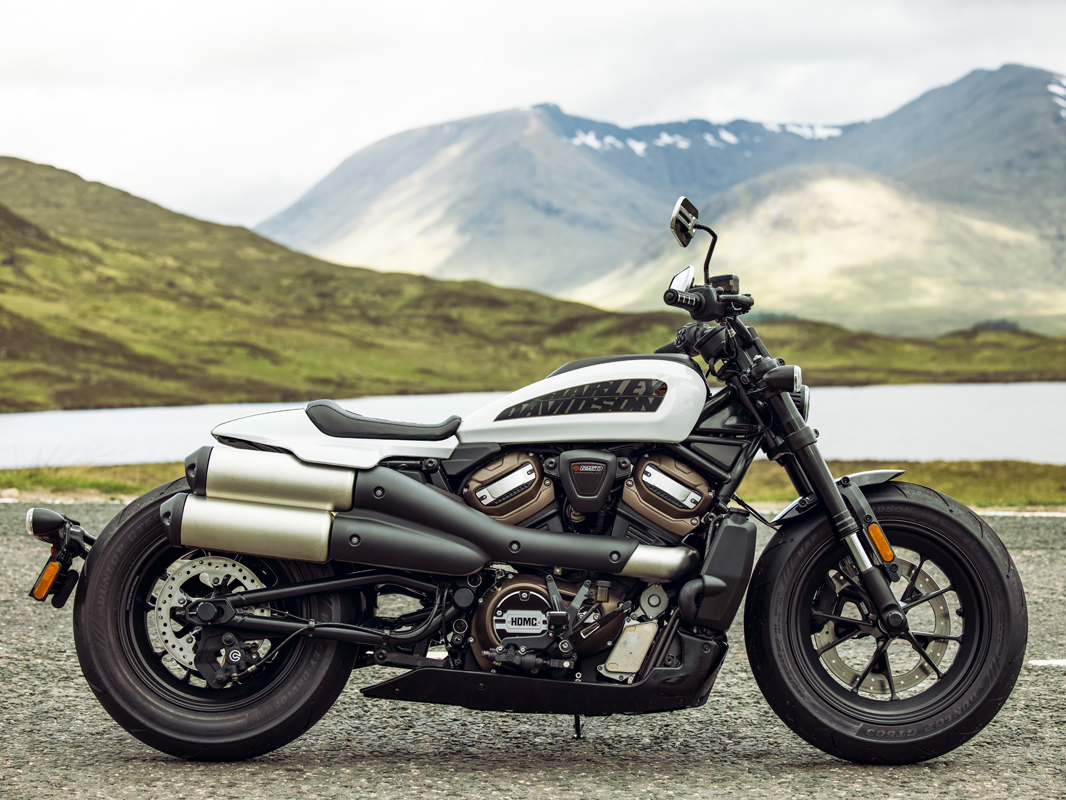 It also has just 34 degrees of lean on either side. That's just 4 degrees more than the Harley-Davidson Fat Bob 114, and modest for a motorcycle with sporty intentions.
On the up side, the 'Chocolate Satin' paint on the motor looks incredible, and the liveries picked for the model's launch are killer. We're on the fence about the Fat Bob-Esque LED headlight, but kudos to Harley-Davidson for finally updating the Sportster's switches, grips and mirrors.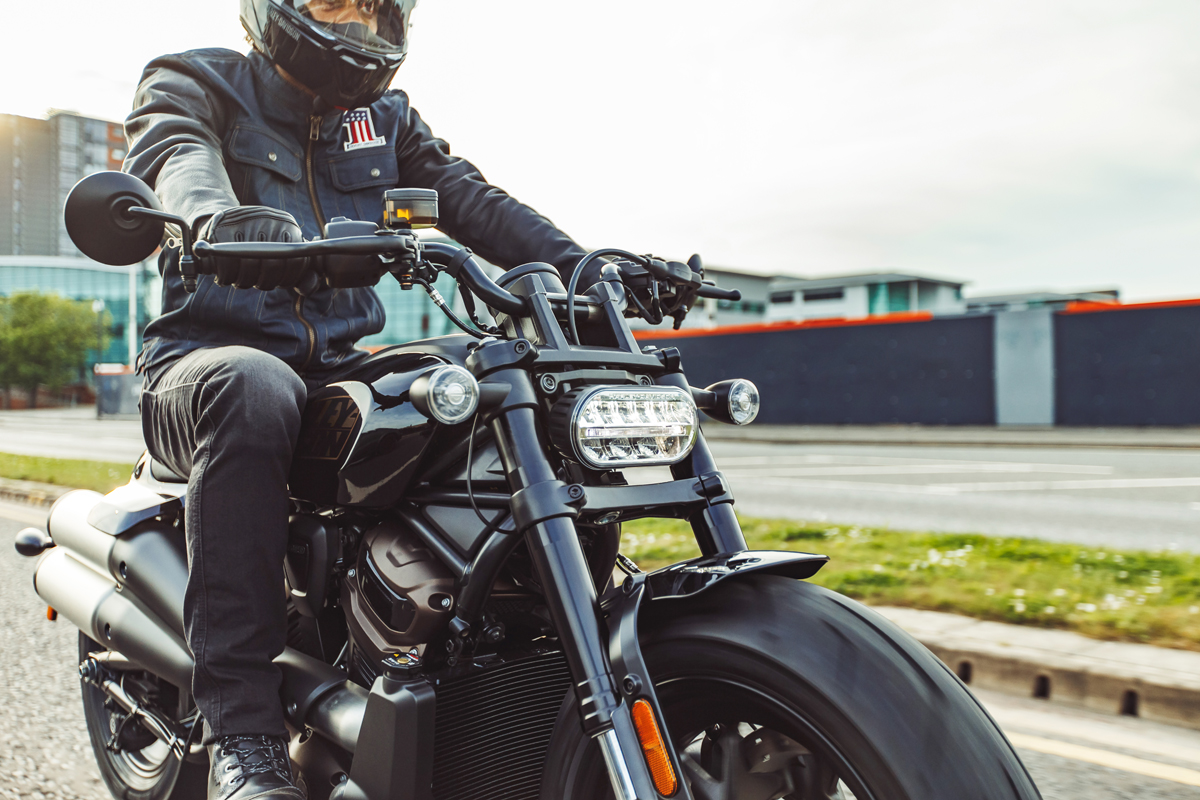 With this updated styling, the Sportster has now also lost one of its strongest characteristics; it's no longer easy to customise. Sportster fans have long celebrated how easy it is to pull a Sportster apart and turn it into just about anything, and just how vast the aftermarket for it is. But the new Sportster S looks considerably less basic—so riders might be limit to Harley's own catalogue of bolt-on parts (which will no doubt be extensive).
It also might struggle to find a place in today's market. At R289,200 for black, or R293,200 for other colours, it's considerably more expensive than the model it's replacing and a few grand shy of a Softail Slim, which is a bike that'll surely appeal more to Harley's core customers.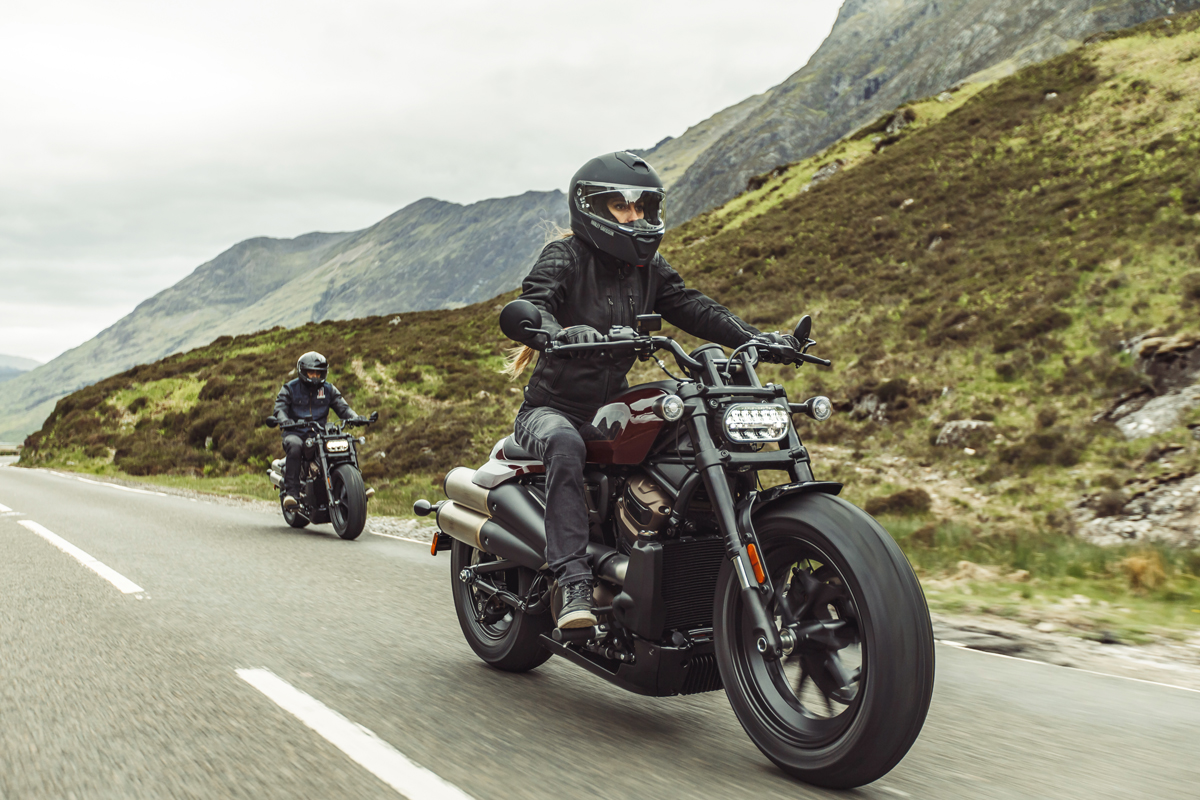 As for new (read:non-Harley) customers, the Sportster S sits in some sort of heritage-slash-power cruiser niche of its own. You can buy a BMW R nineT for less money, but it doesn't quite have the same vibe. And more powerful beasts like the Triumph Rocket 3 or Ducati Diavel come with heftier price tags.
The Sportster S is quite obviously the first in a new line, and we'll be watching curiously for what the Motor Co. does next. We'd love to see a cheaper and sportier version of this—like the 950 cc Bronx that's been put on ice.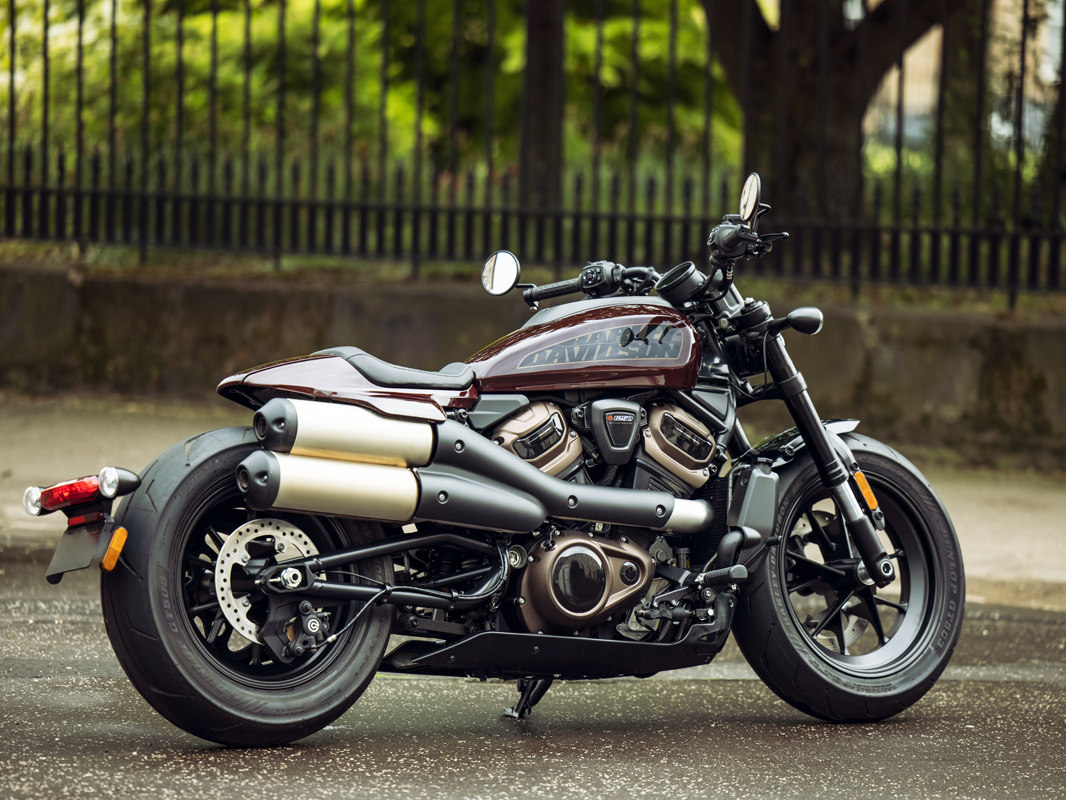 But until then, one thing's for sure: this ain't your grandad's Sportster.