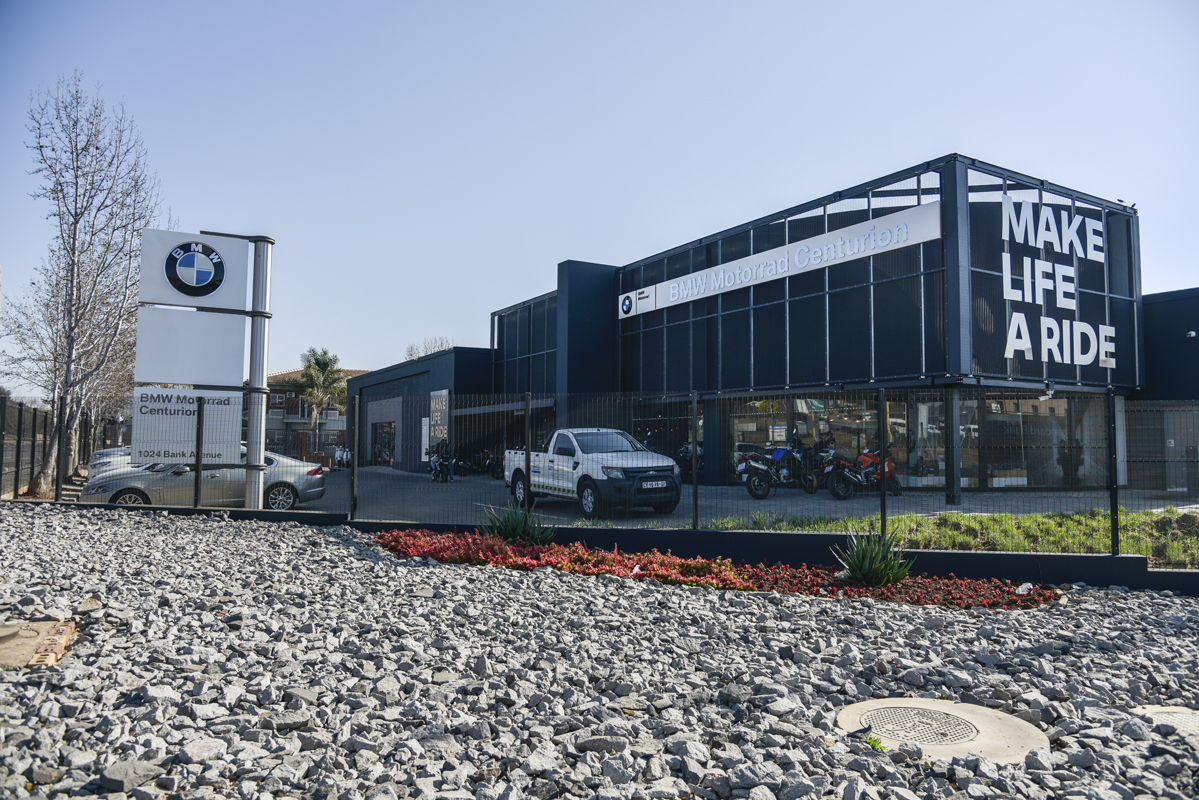 BMW dealerships tend to have a very loyal customer base, where relationships are built and maintained through the efforts of the dealer to give the customer the service they deserve and demand. Increasingly, this involves making the dealership more than a place that simply sells and services bikes; they have to be a destination that will entice the customer to spend time there, relaxing, taking meetings, having a coffee or even getting a haircut and a shave.
Bavarian Motorcycles has been a fixture in Centurion for many years and has constantly evolved to meet the demands of their customers and, it has to be said, to meet their own high standards as well.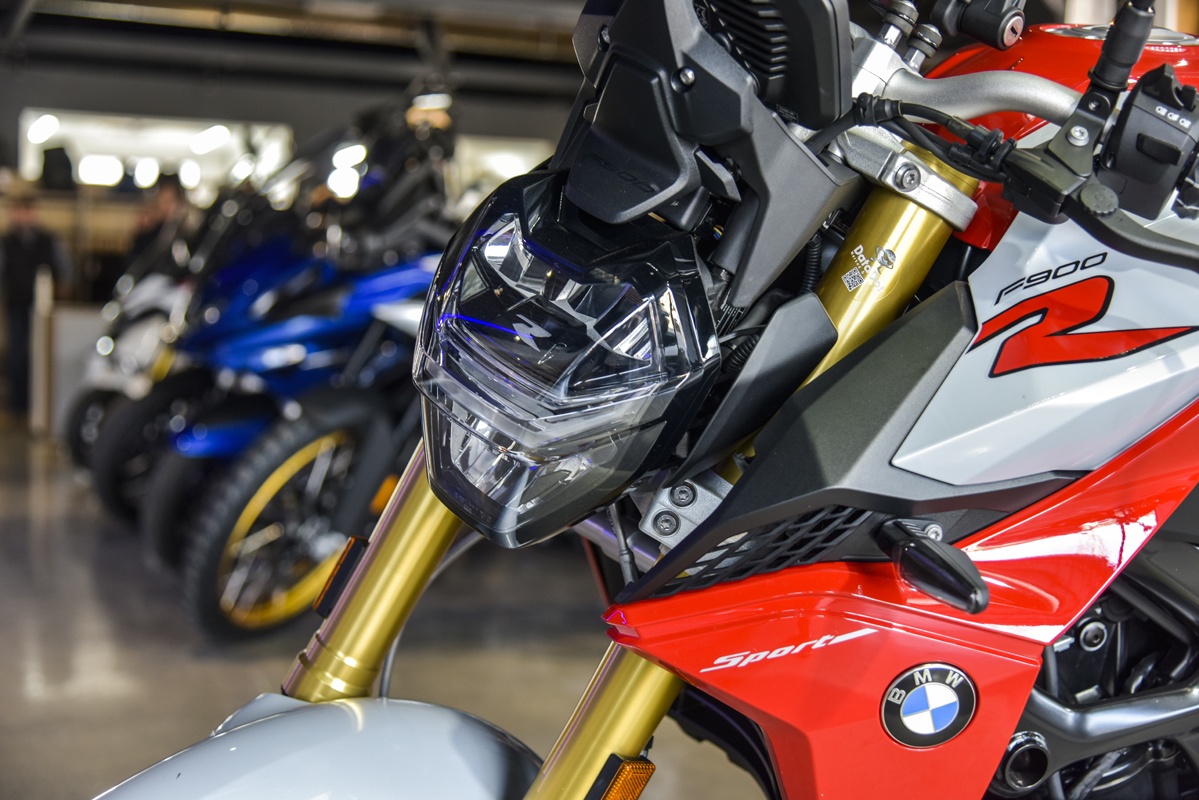 Times and challenges change and evolve, however, and it is to meet those challenges that Bavarian Motorcycles has moved to impressive new premises; still in Centurion, but now they are situated on the corner of Hendrik Verwoerd and South Street (although the official address is 1024 Bank Avenue, Centurion). It's only a couple of kilometres from the old shop, but a world away in customer experience.
From the outside, the dark grey walls look very smart and, once inside, this is matched by a spacious and tastefully designed interior. It's a totally different feel to the old premises but is still unmistakably Bavarian Motorcycles. Although, you mustn't call them that anymore! The new official name is BMW Motorrad Centurion.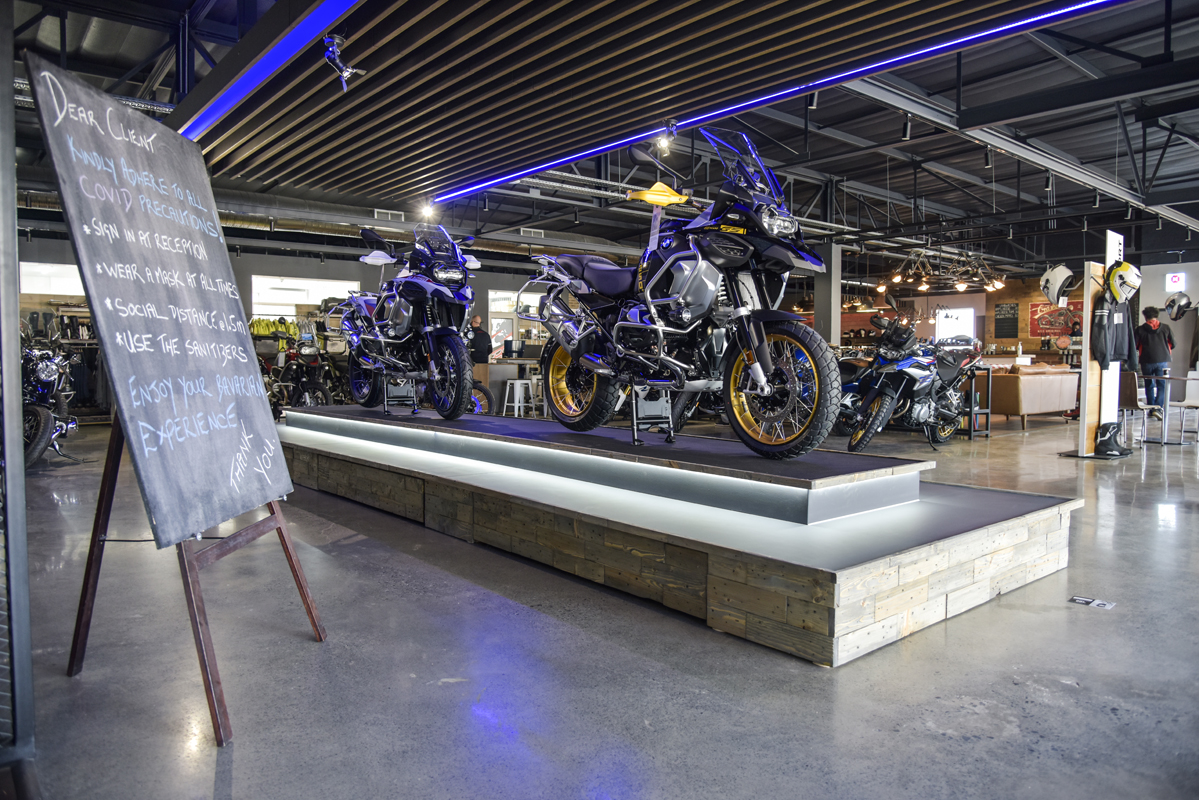 Grant Thorpe, one of three partners in the business, explained that the move not only made sound financial sense – rather than renting the old premises, they now own the new premises, which has long-term benefits and ensures stability – but it was also about improving the customer experience.
"We needed a shake-up and a face-lift. The old shop was pretty corporate and this is more of a biker experience shop" Grant explained. "We wanted to change our customers' perception of what we are and make it better for them."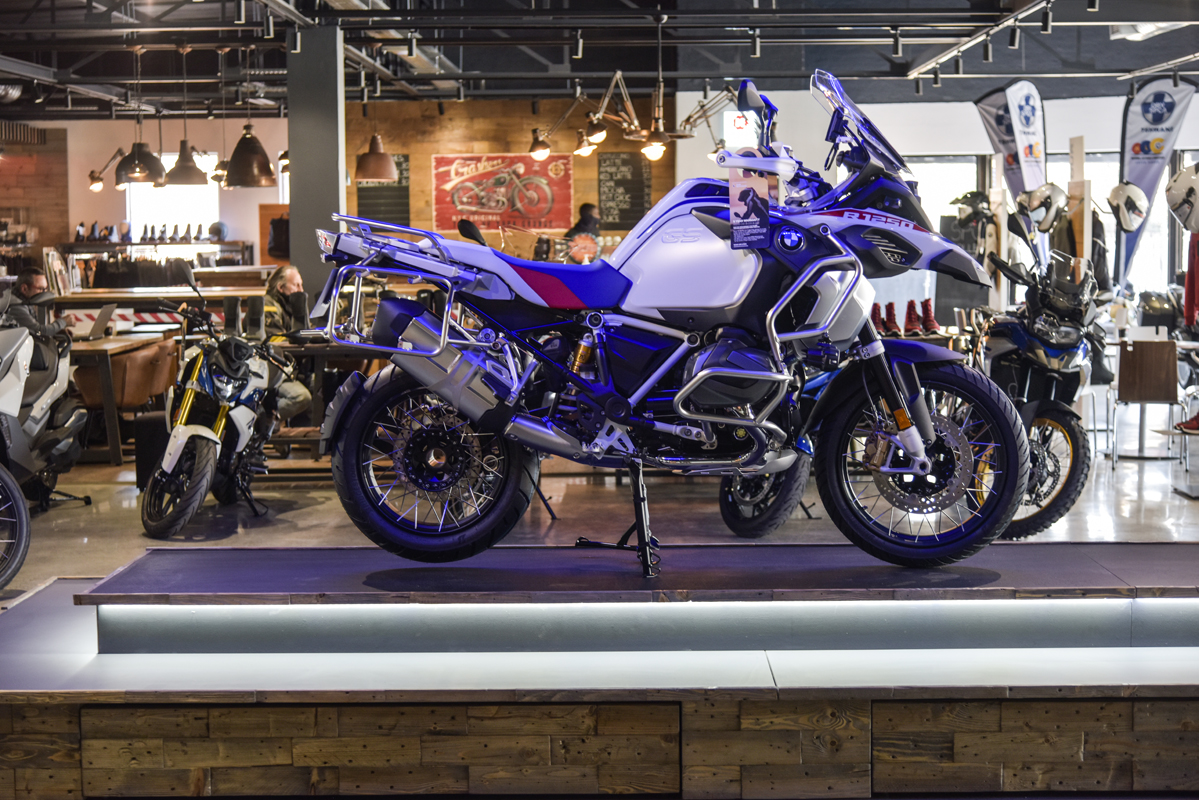 Normally, brands impose strict corporate identity rules on dealerships and it is visible here but it is certainly not so in-your-face as before and Grant acknowledged that they had been given some flexibility in the look and feel of the showroom.
"On the inside, we wanted to go to a more subdued feeling and BMW Motorrad allowed us some leeway to create something that we knew our customers would find appealing." It's as if BMW is allowing the different dealers to build some of their own identity into the stores, and that extends to the partners that BMW Motorrad Centurion has invited to share the space with them.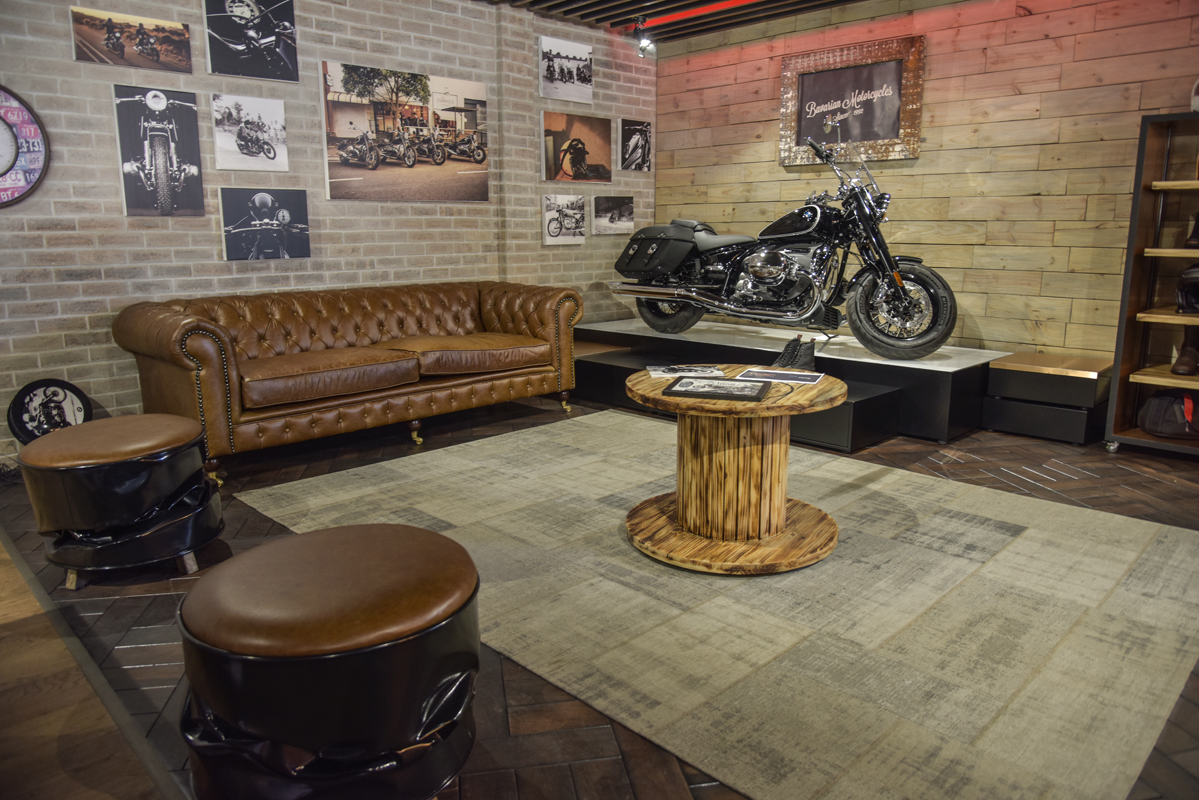 Not only can you view the full range of BMW motorcycles, accessories and apparel at the new store, but there is also a coffee bar and a fully equipped barbershop. If that wasn't already enough, you can now buy yourself a new or used Vespa, courtesy of Clint's Scoots, which shares floor space with the massed ranks of GS's, RT's, K1600's, F-and S-models and RnineT's.
That is surprising and Grant admitted that it is unusual but BMW had been generous in their support for the idea.
"It was a hard negotiation but BMW was open to us trying it. Times are changing and we have to adapt. We discussed it with them and they agreed. Of course, it helps that it is not a rival product but it is approved by the parent company and I think it will be an asset to the business."
Of course, any dealership stands or falls not only on its customer service but on its workshop and the workshop at the new dealership is state of the art and can cope with any mechanical or cosmetic problem thrown at them, just as you would expect.
"The workshop is the hub of the operation. People will come back for the experience and service long after the initial purchase price of the bike has been forgotten. Get that right and you have a customer for life." Bavarian Motorcycles worked hard to gain customer trust over the years; don't expect it to be any different just because the name has changed.
With the motorcycle industry in South Africa facing tough times, an investment at this level could be seen as a risk.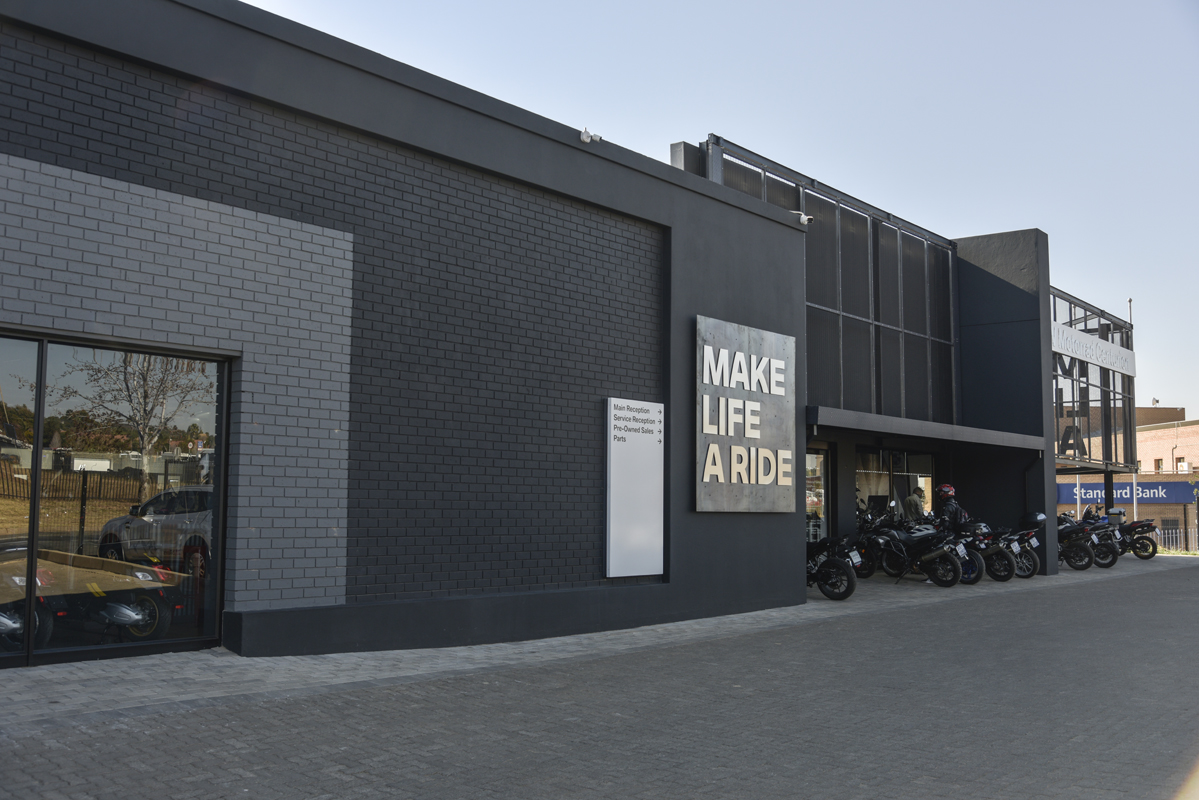 "Well, there's always an element of risk, especially in the motorcycle industry at the moment but we had to take a risk and, in fact, the cost benefits to moving into our own premises made sound business sense. We have to look to the future and we will do whatever we need to do to make this place work. We know we have to be flexible but the strategy is to be here for the long term and investing in our own premises is part of that strategy; we know it's not a short term investment so we have to make it happen."
Judging by what we saw on our visit to BMW Motorrad Centurion, the team have got everything just right and you really owe it to yourself to pay them a visit and see how things have changed for the better.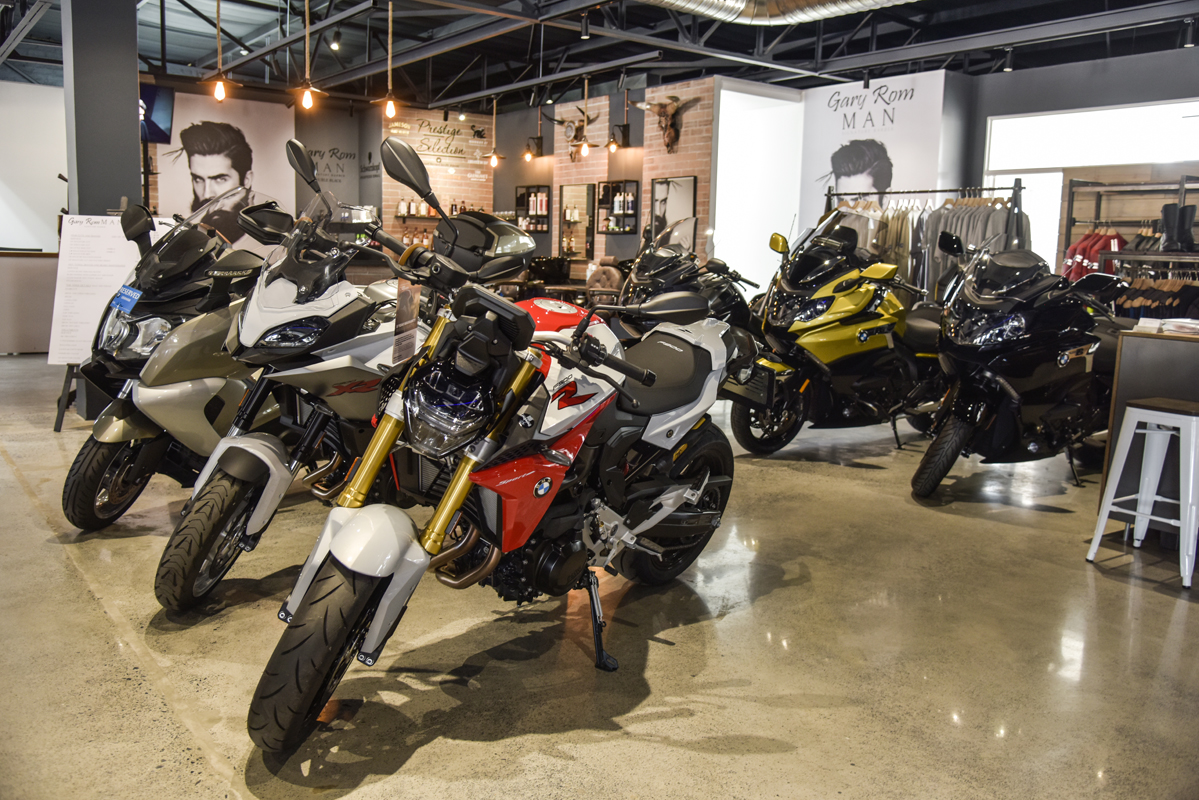 For more information visit: www.bavarianmc.co.za