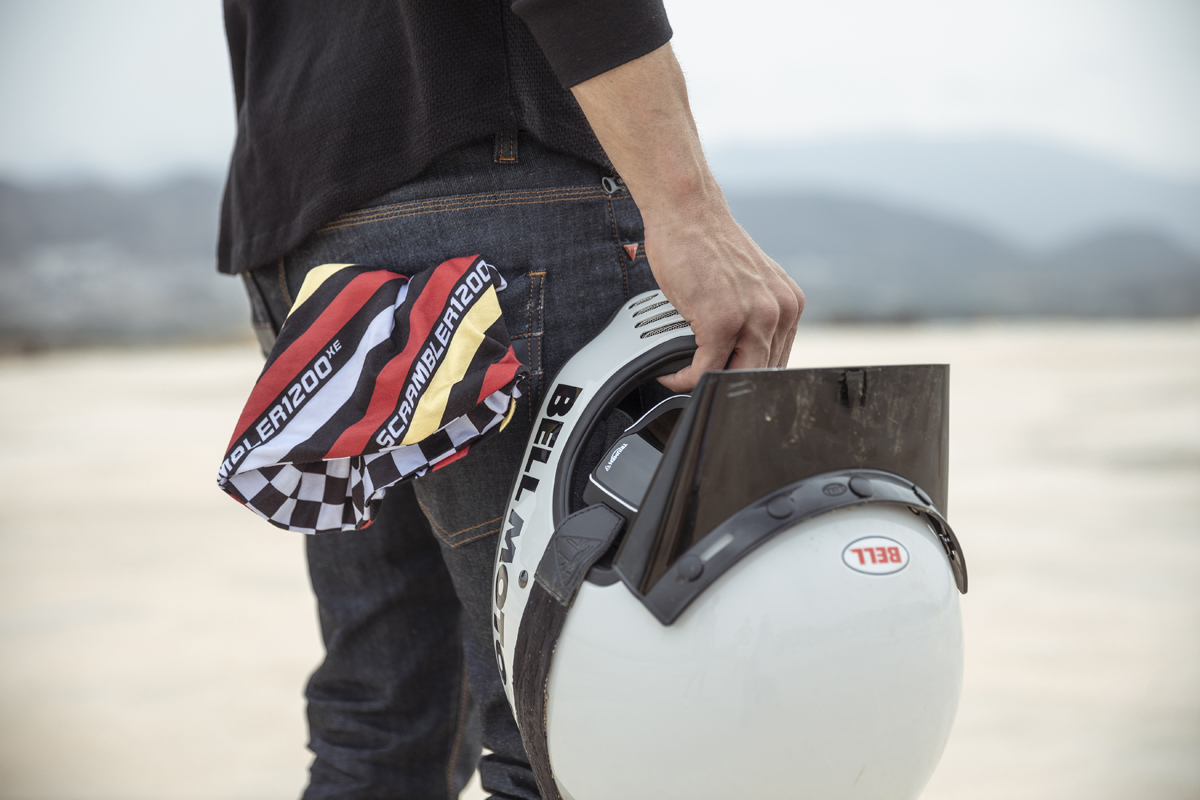 Development of a brand new range of MX and Enduro models is underway, with help from two of the greatest off-road racers of all time.
Talk about 'didn't see that coming!'
Triumph has today announced that it is part-way through the development of MX and Enduro bikes, with a likely launch in 2022. Yes, there have been rumours that something like this was in the air and the recent appointment of Ricky Carmichael and Iván Cervantes, both legends of MX and Enduro racing, was a pretty big clue, but it has still come as a shock. A welcome shock, but still a shock.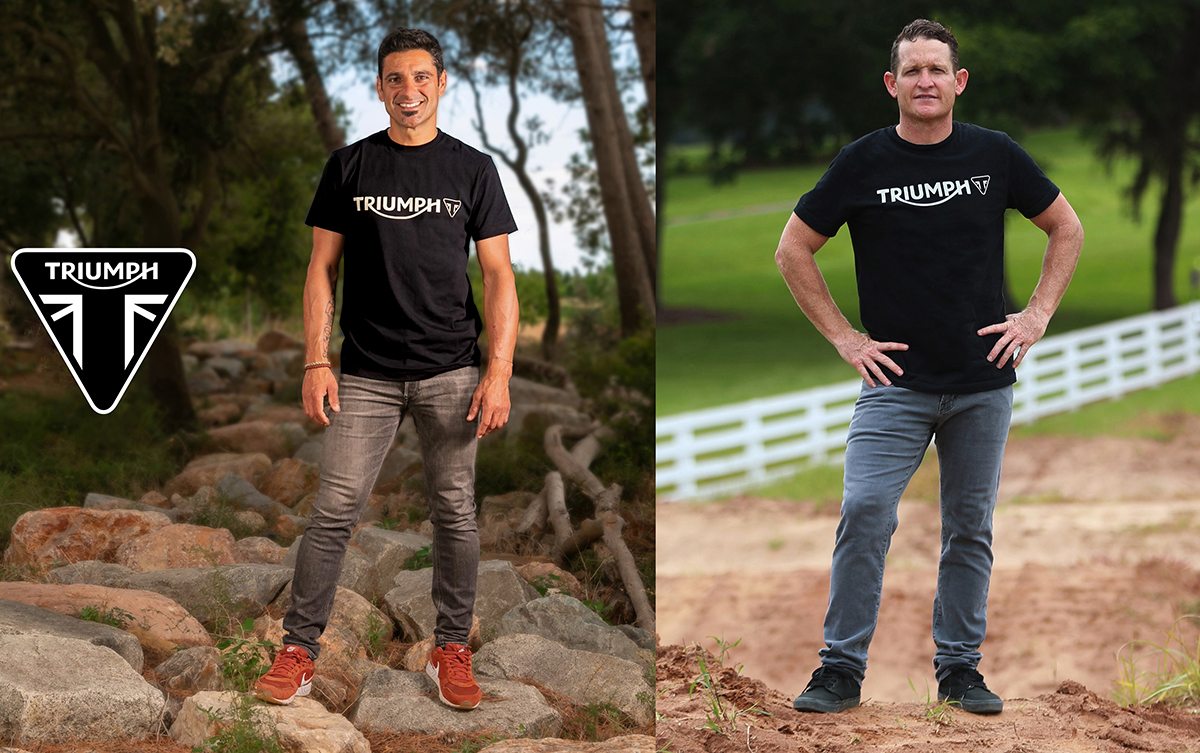 Details of the new bikes are virtually non-existent, but Triumph did say that "development is well underway on a comprehensive range of all-new motocross and enduro motorcycles." Further details will be released in the coming months.
The important phrase is "all-new". This indicates that Triumph will develop the chassis and engine in-house and not buy in those components from outside. It's worked for them in the past and, given the company's track record in developing all of its own models this way, why should it be any different this time?
The company already has supply relationships with the likes of Bosch, Showa, Ohlins, as well as tyre companies, so there will be no problem there. There is also a relationship with KTM through the likes of WP suspension, which is ironic as it will undoubtedly be KTM for whom Triumph will be gunning on the competition stage.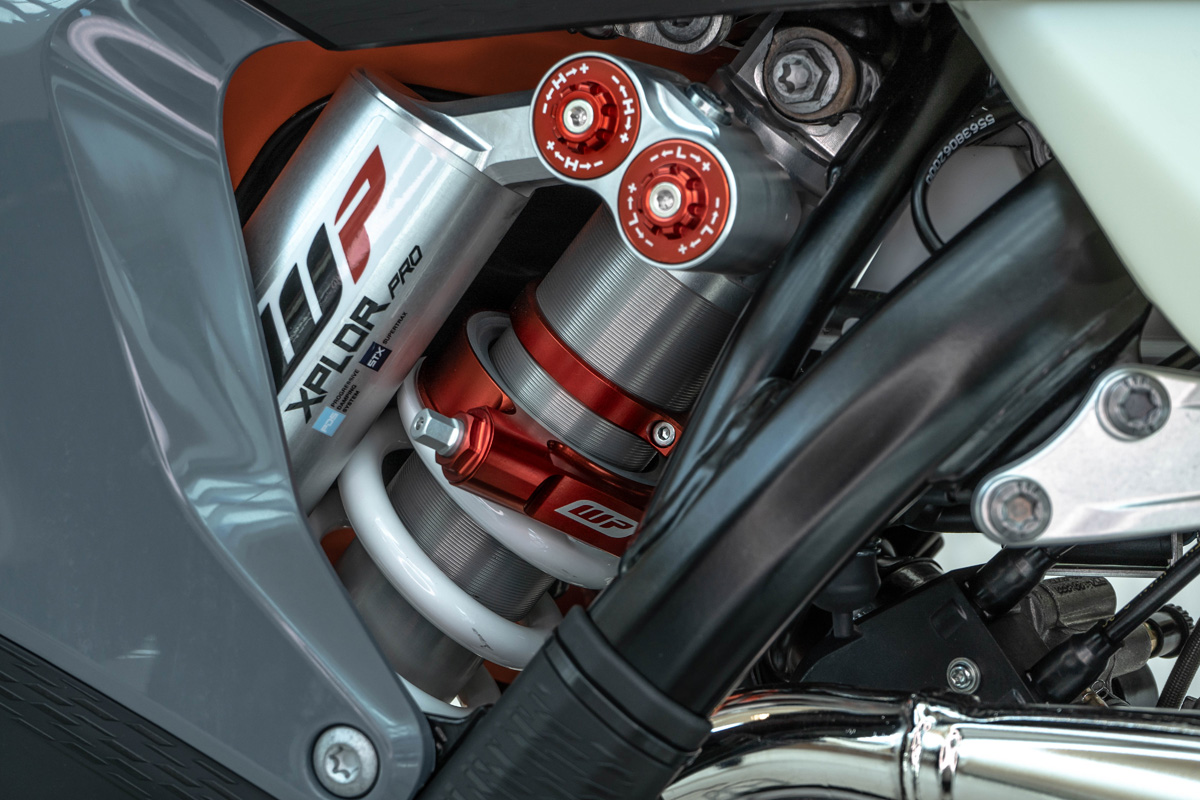 On a business front, it also makes a lot of sense. The off-road market in the US is booming and, given the relative lack of legislation for off-road bikes, this would be a relatively cheap way for Triumph to boost its presence in that market.
Then there is the fact that Triumph already has a distribution and dealer network in place around the world, which is often the major headache for start-up brands. Triumph also has the financial resources to do this properly, cutting no corners along the way.
Triumph CEO Nick Bloor had this to say;
"Today's announcement marks the beginning of a new chapter for the Triumph brand, which everyone at Triumph is incredibly excited to be part of. We are 100% committed to making a long-lasting impact in this highly competitive and demanding world, with a single-minded ambition to deliver a winning motorcycle line-up for a whole new generation of Triumph riders."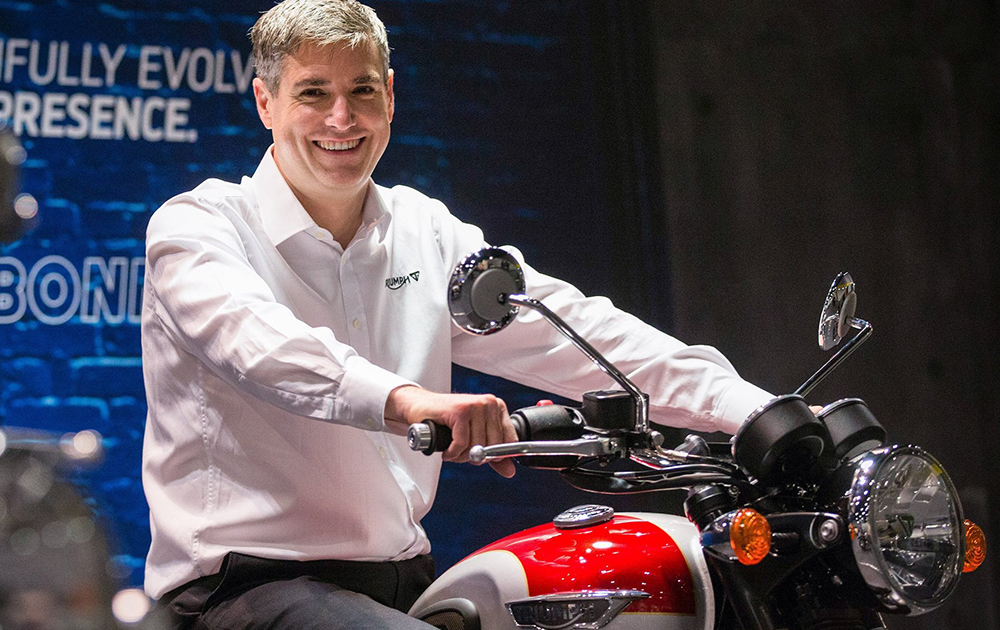 It's no good building such bikes if you're not going to race them. That this will happen is pretty much a given, especially with the presence of Carmichael and Cervantes on the development team. In them, Triumph has two enormously experienced and successful team members; Carmichael won fifteen motocross titles and five Supercross titles, with 150 career wins, while Cervantes won the Spanish national MX championship five times before moving to the world stage in Enduro, taking titles and competing in the Dakar Rally.
Carmichael had this to say;
"I'm thrilled to announce that I'm joining the Triumph family and even more excited to be a part of their new endeavour into the off-road product category. This is an incredible opportunity for me to join this historic brand, and I'm honoured and humbled to be a part of the development and release of Triumph's off-road motorcycles. What is impressive to me is Triumph's dedication and passion to develop a top-of-the-class product. Everyone who I have been involved with within this project, from the engineers, design groups, R&D department, has shown an extreme passion for what they're doing, and that's a recipe for success and something that I love being a part of."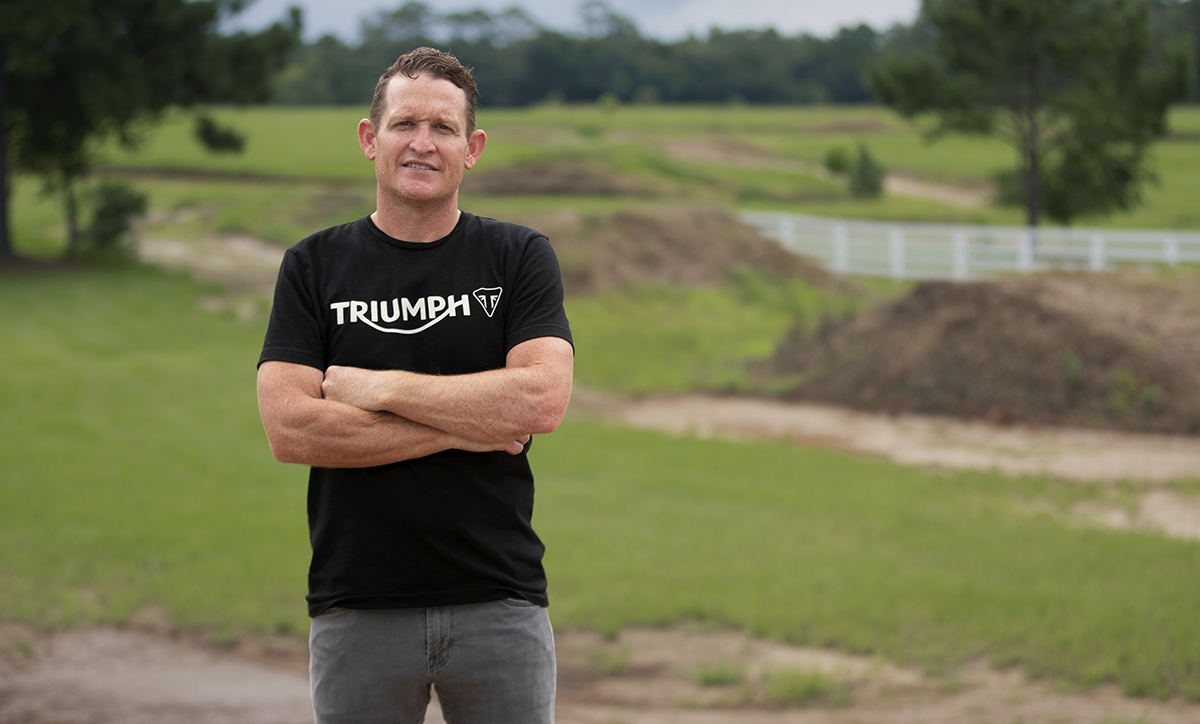 Cervantes said;
"I've loved Triumph motorcycles since I was a small kid, seeing them in films and on television. So to be working with Triumph from the beginning of this project is an amazing opportunity for me – not just because it's working with one of the world's greatest motorcycle brands, but also for being part of building something from zero. I cannot wait to see the bikes competing at a world level, but I also look forward to when I can stand in a Triumph dealer and know I was part of this very special project."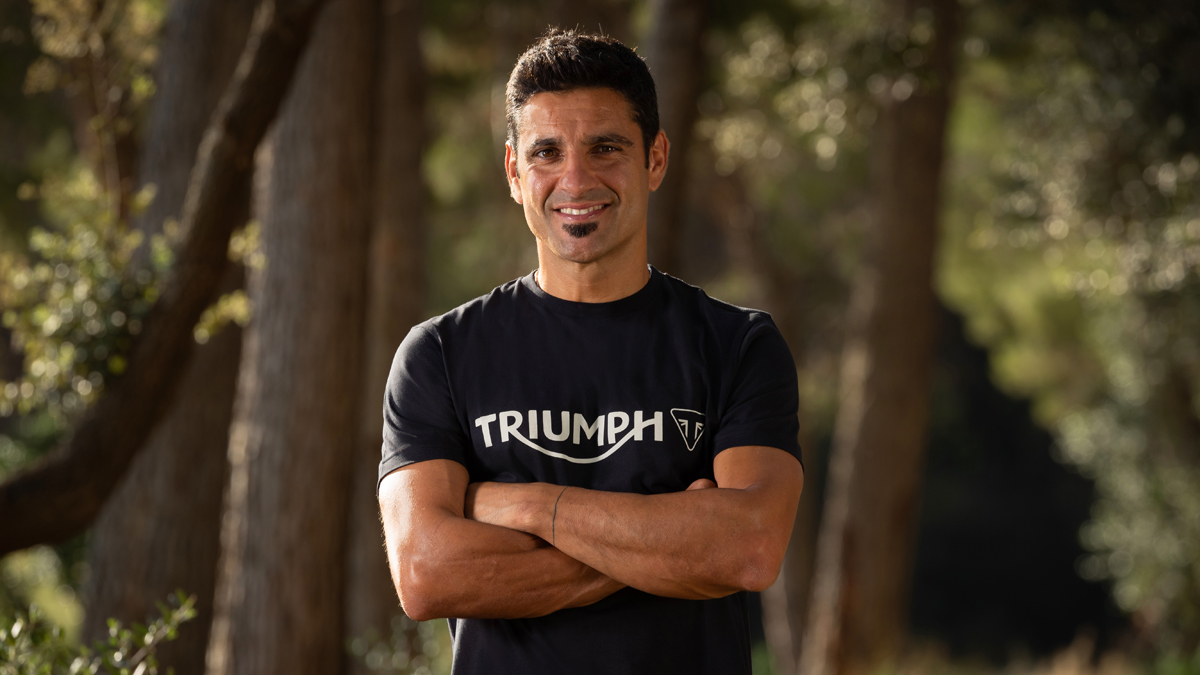 Triumph has a long history of off-road racing success, albeit a long, long time ago! Almost from the company's inception, its bikes were being used for competition. With the appearance of the Triumph Twin engine in 1939, here was an engine that was light and powerful, perfect for trials and scrambling events. Not that everyone thought so at first; popular opinion at the time said that the low-down lugging power of a single-cylinder engine was what was needed and the relatively high-revving twin would be unsuitable.
The doubters were soon proved wrong and, into the 1950s and beyond, models such as the TR5 Trophy, TR6 SC, Bonneville T1200TT and T120C, in the hands of the likes of Bud Ekins, ruled the desert races in the U.S., at least until the light and powerful two-stroke Husqvarnas came along in the late 1960s.
Far from being dedicated off-road machines, competition bikes of that era were modified, road-going models. But, as Ekins found out, Triumph built strong, light and fast motorbikes with all the agility, responsiveness and power that made them perfect for the gruelling races, often of up to 1000 miles in length.
Today's MX and Enduro bikes are a far cry from those simple days of 'modify and race'. Triumph will have to develop brand new bikes that bear no resemblance to anything they currently build, including a brand new single-cylinder engine, most likely of 250 – 450cc. The good thing is that an awful lot of development has been done by KTM, Yamaha, Suzuki, Kawasaki, etc, over the years and while Triumph won't have direct access behind the scenes of these manufacturers, it does have access to current models to compare theirs to and to gauge the state-of-the-art.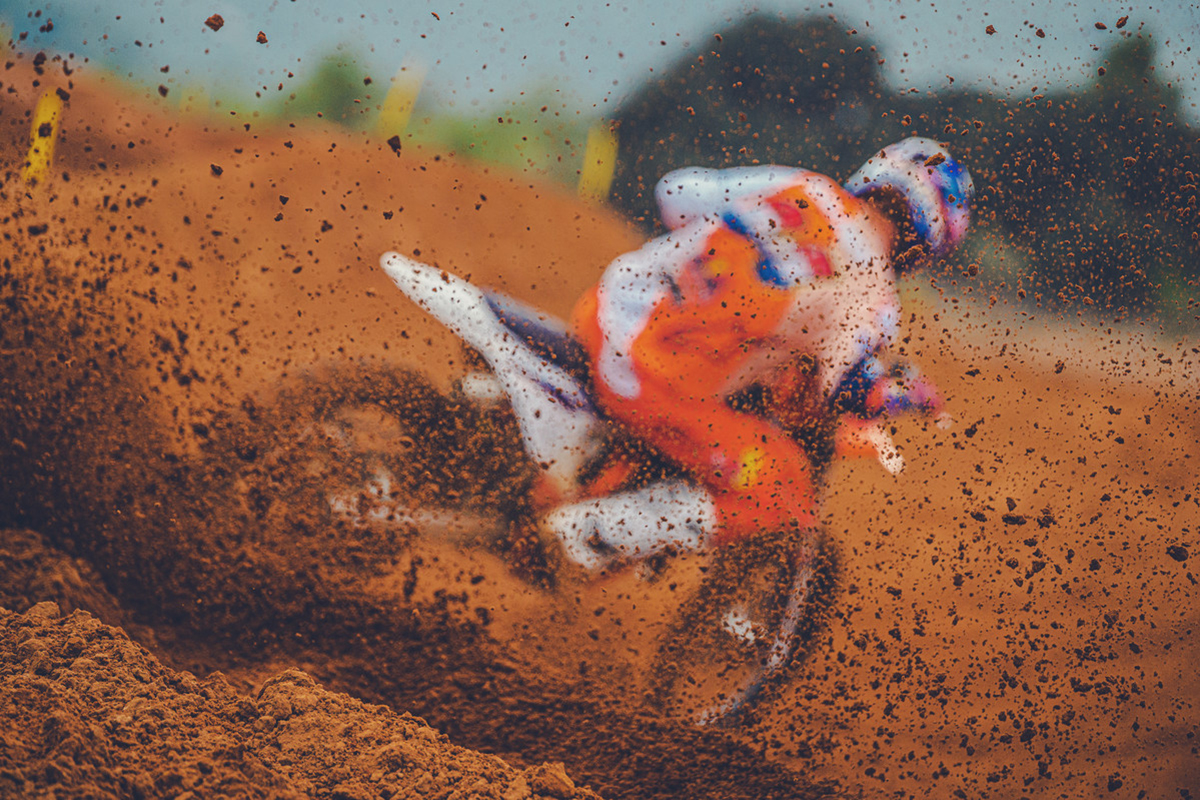 Of course, Triumph can't use a crystal ball to see what these companies are working on for the next generation of their off-road models, but with the help of Carmichael and Cervantes, they will have a pretty good idea.
This is a fantastically exciting announcement by Triumph. Critics might say the company has no chance of de-throning KTM, Yamaha, Suzuki or Kawasaki but history shows us that Triumph has succeeded in every class they have chosen to enter. Just because this is a completely new class for the company has no bearing on the matter. Triumph will enter and they will win. It's as simple as that!