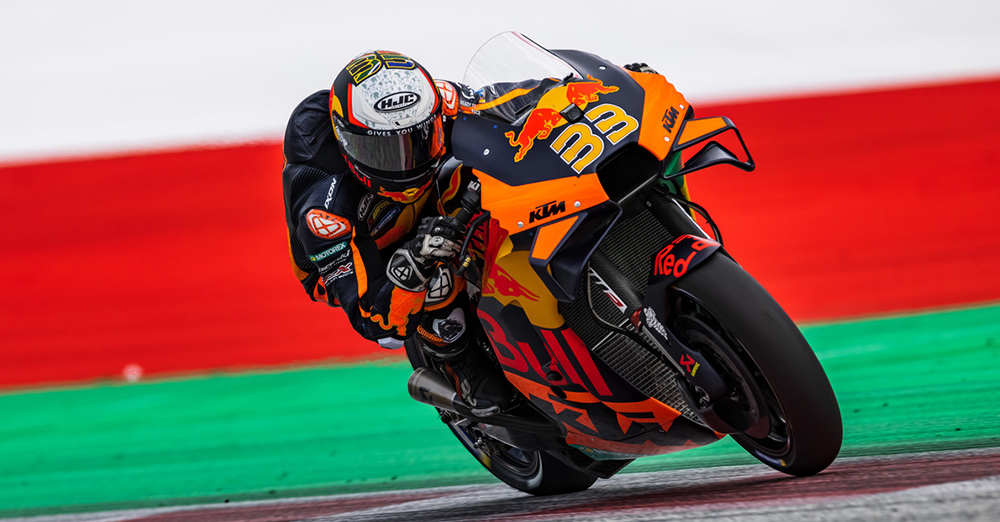 After nearly six weeks of race-less weekends, the wait was finally over. "The Sound Of Music", to all us petrol heads was turned up to full volume at the first of two Grands Prix around the spectacular and fast ten-corner layout of the Red Bull Ring—we aren't talking "do-re-mi", but rather the braap of the fire-breathing, race-bred, GP bikes.
Round ten of the MotoGP calendar, saw a decent quantity of race fans return to the MotoGP event and the customary KTM grandstand was packed with eager spectators—hyped on Dani Pedrosa's first wildcard race and KTM's home GP.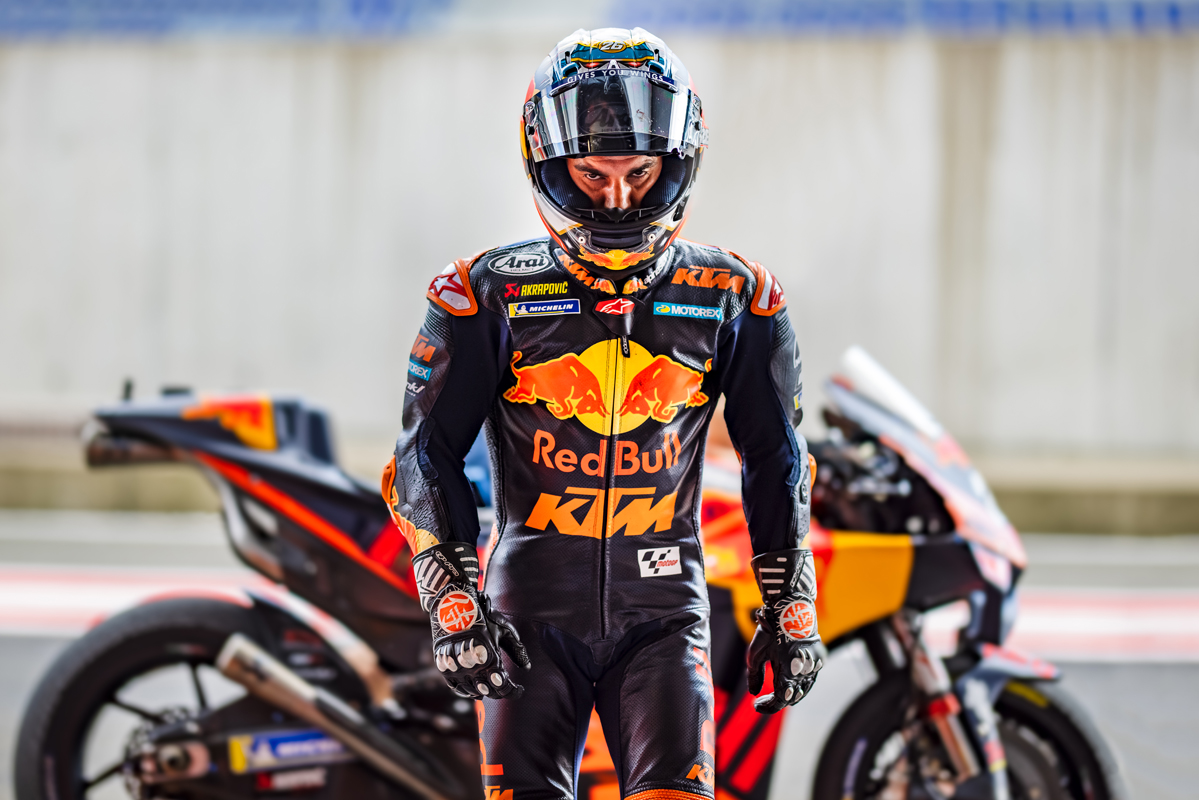 Darryn Binder
Darryn Binder started his Q2 qualifying with a strong 1:36.657 lap, which saw him stay in contention for a front row start for the majority of the session. Darryn ended his Q2 qualifying just 0.204 seconds shy of pole, placing him on the third row of the grid (8th).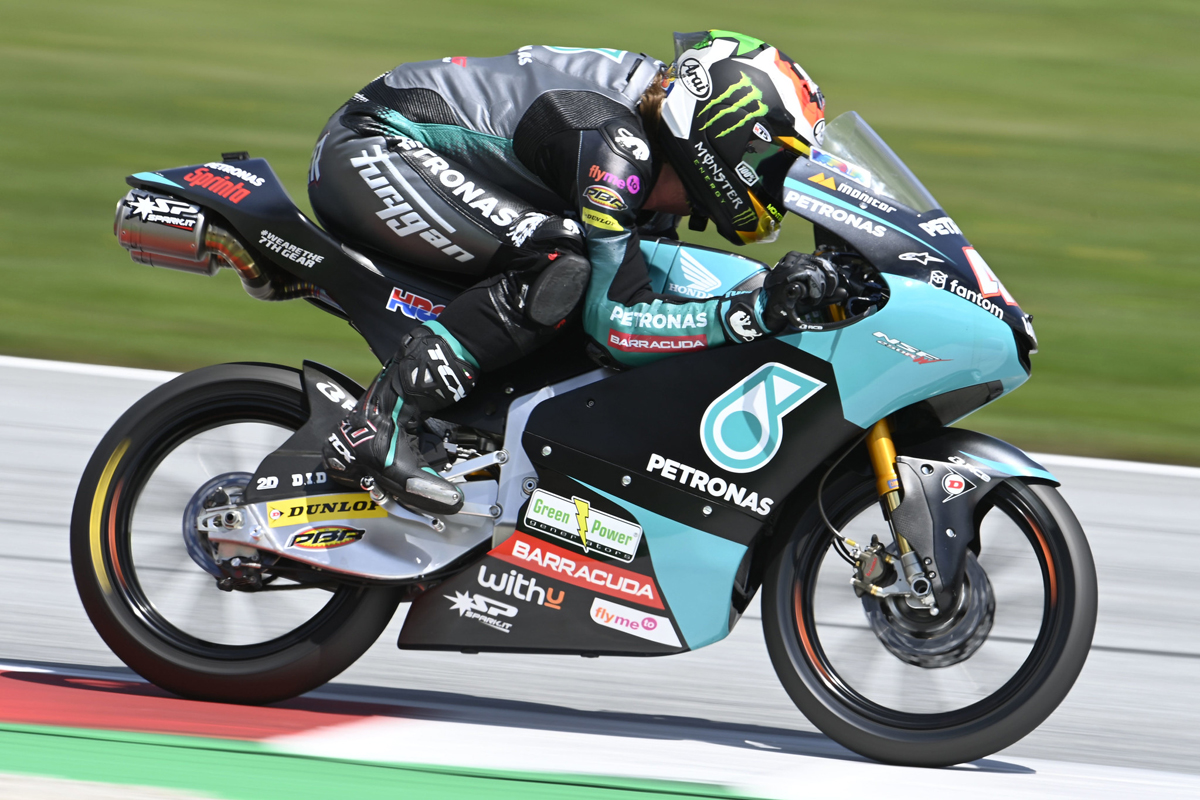 Sunday saw Darryn and his PETRONAS Sprinta Racing Moto3 team wake up to a damp Spielberg circuit. Our fellow South African took a gamble on slick tyres, as dry lines started to appear around the track.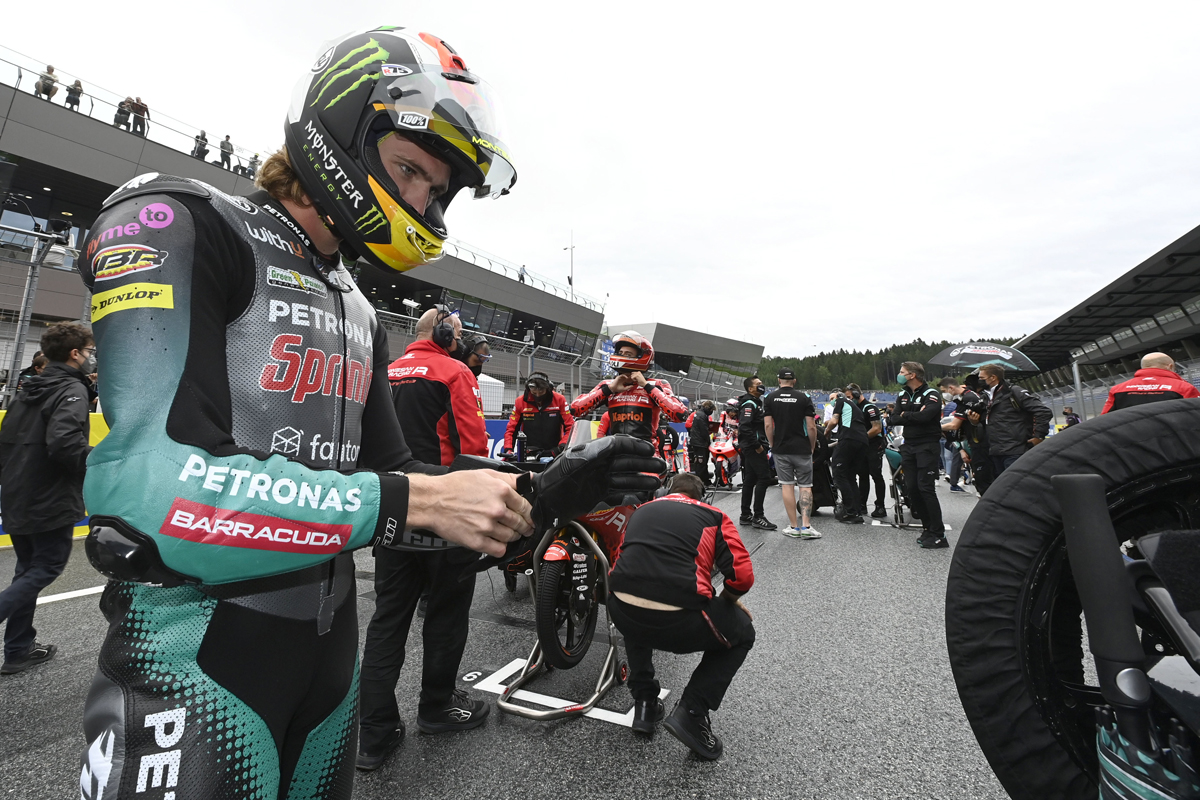 Slicks and a very damp circuit, caused Binder to lose many positions in the opening laps of the race, dropping from eighth to a lonely 17th. With a large number of wet areas on track, Darryn found himself slipping away from the leading group, corner after corner.
With the track beginning to dry, Darryn was able to start lapping faster than the leaders in the final stages, he moved into the top-ten on lap 16 and was able to cross the chequered flag in sixth. This sees him stay sixth in the World Championship with 79 points.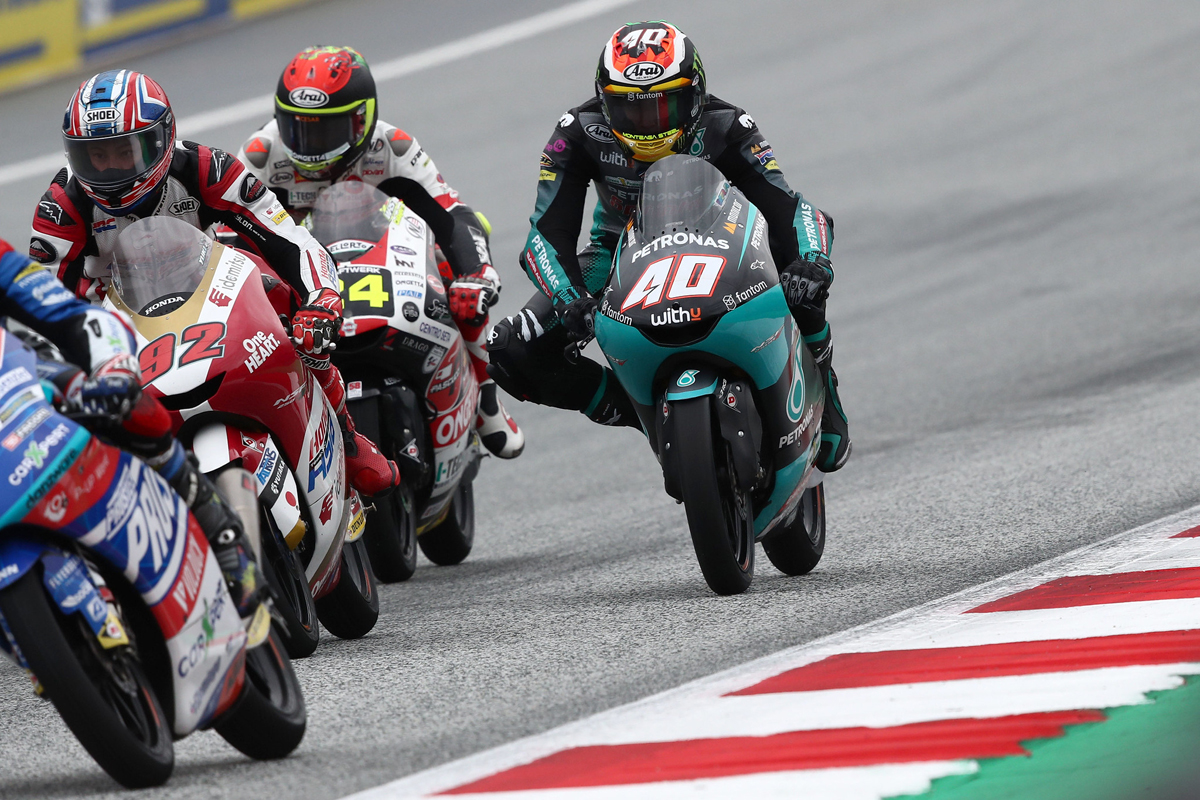 DB: "I'm pretty happy and quite proud of myself. I took the gamble because my Dad always told me: 'luck favours the brave' and I was pretty set on slicks. I had nothing to lose by doing it and the decision was easy. The only thing I regret is that I couldn't make it to the top-five, because that's what my target is for each race. Apart from that, I'm happy. If the race had started ten minutes later it might have been a different story, as the race was really coming to me at the end. It didn't completely pay off but we live and learn. It was a good race and I enjoyed myself."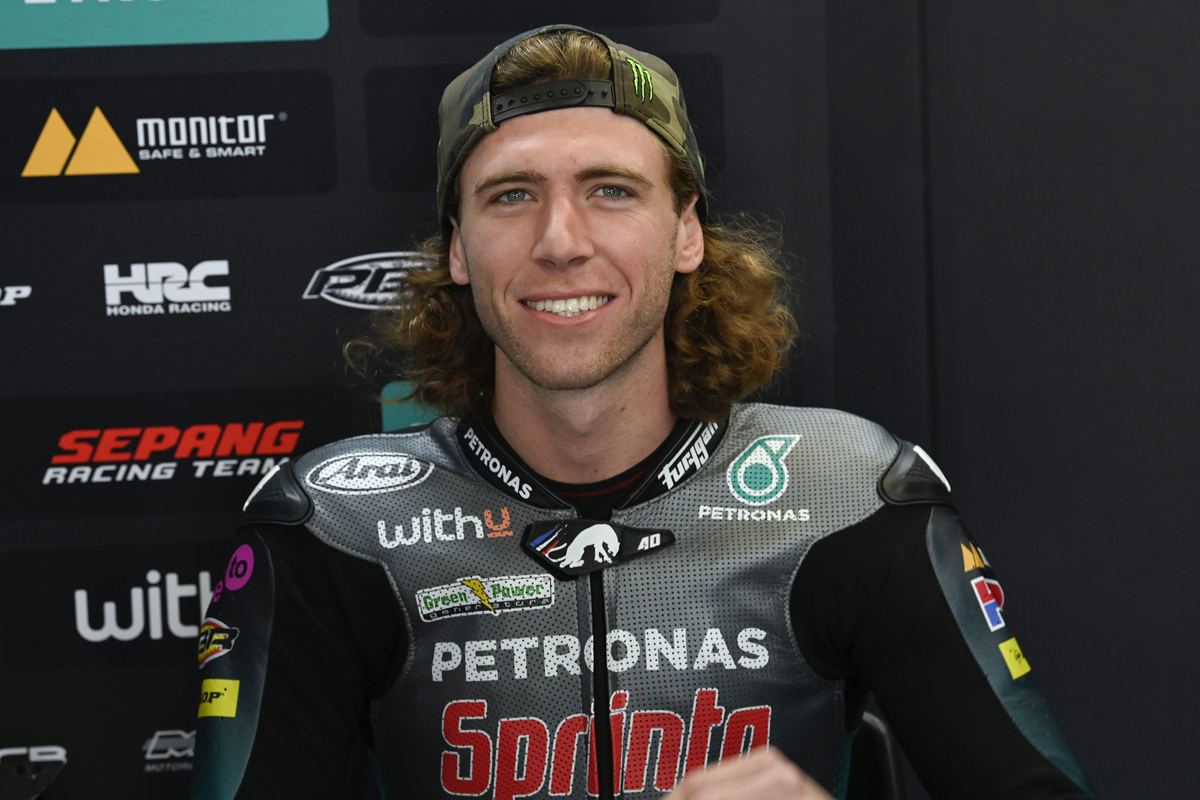 Brad Binder
Brad Binder lined up with four other KTM RC16 riders on Saturday for Q1 qualifying. With warm and consistently bright weather conditions, Brad held a promising pace in the first two sectors of the Red Bull Ring but could not construct a full lap to remain in Q2 contention. After a tough Q1 session, Brad placed himself in 16th for Sunday's race.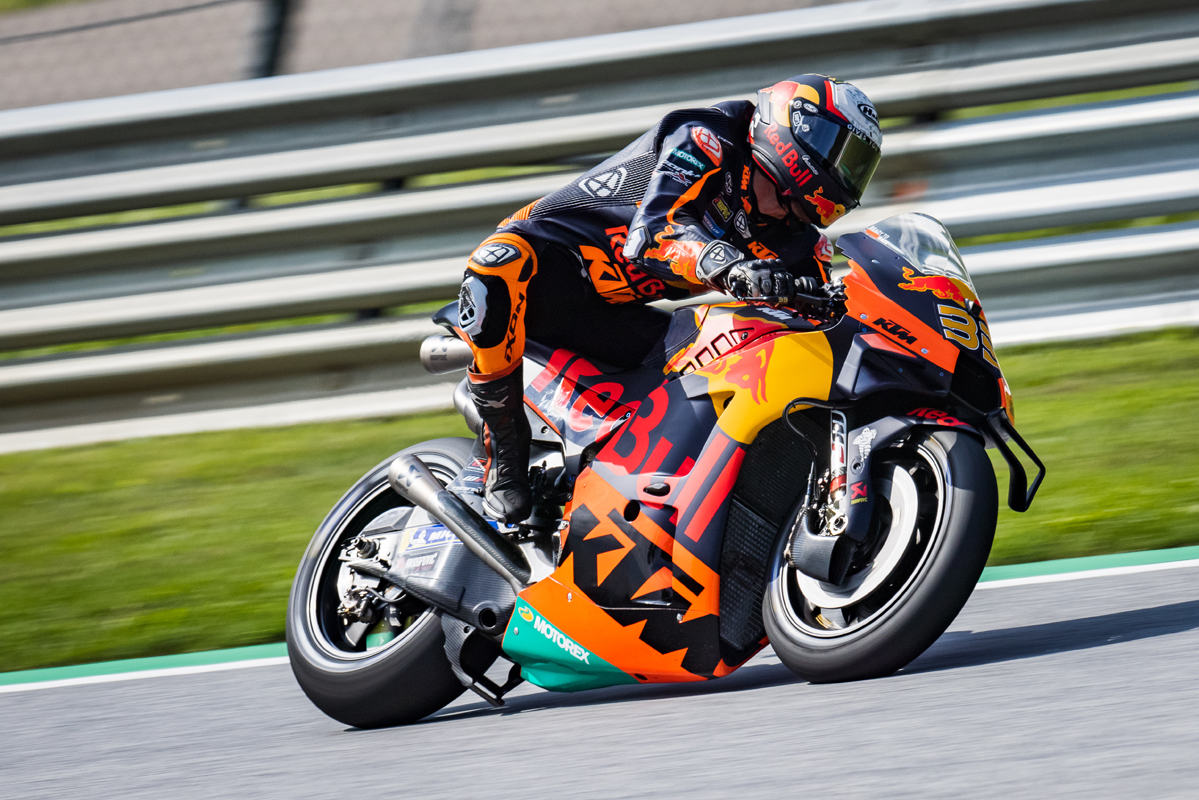 Sundays 28 lapper was shortly red-flagged, after an incident which saw Dani Pedrosa's fallen motorcycle hit by Lorenzo Savadori and the collision ruptured the fuel tank, causing a small fire and a delay to clean the track.
After a quick restart, Binder started climbing up the ladder lap by lap and found himself running with the front runners. Our "Sunday Rider" managed his tyres and grip in a dry race and without any of the rainfall that had affected morning warm-up. Brad pushed hard and found himself up in 6th on the closing laps. Unfortunately, for us Binder fans, we were watching the race on the timesheets, as TV coverage focused on the top three—very sad stuff.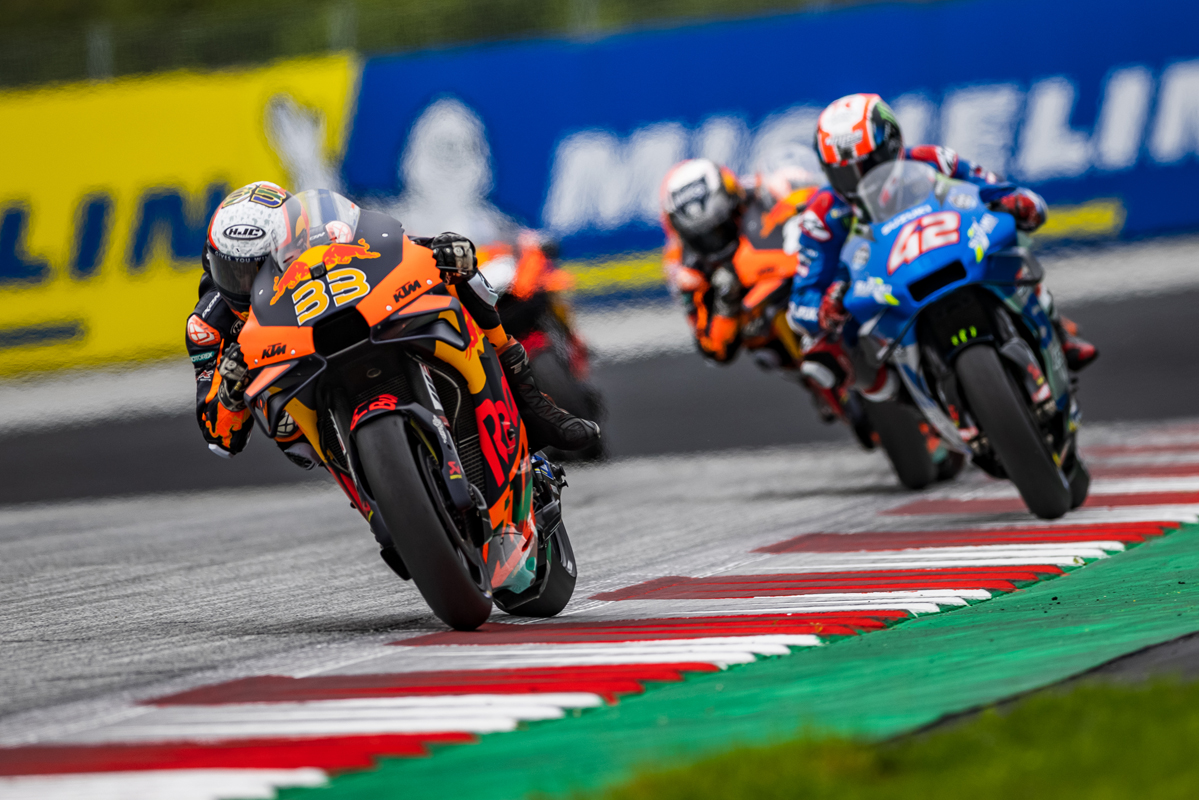 On the last lap, he attacked Johann Zarco and Taka Nakagami in two thrilling and well-judged overtaking moves to capture 4th with one corner remaining. This race result positions Brad eighth in the World Championship with 73 points.
BB: "Today was a bit of chaos for the first race back! I almost crashed on the Sighting Lap of the first race actually. I don't know why but it felt like the front tyre had no temperature and for the first flying lap, it was like it was wet. We need to look and see what happened. I went down to 25th at one point because I almost ran off the track. I passed four-five guys in the next laps until the red flag. The restart was much better and I had more confidence even if we really need a harder front tyre. It is way too weak for us. I was riding on the tyre limit the whole race but managed to make a couple of moves to take 4th, which I was really happy with."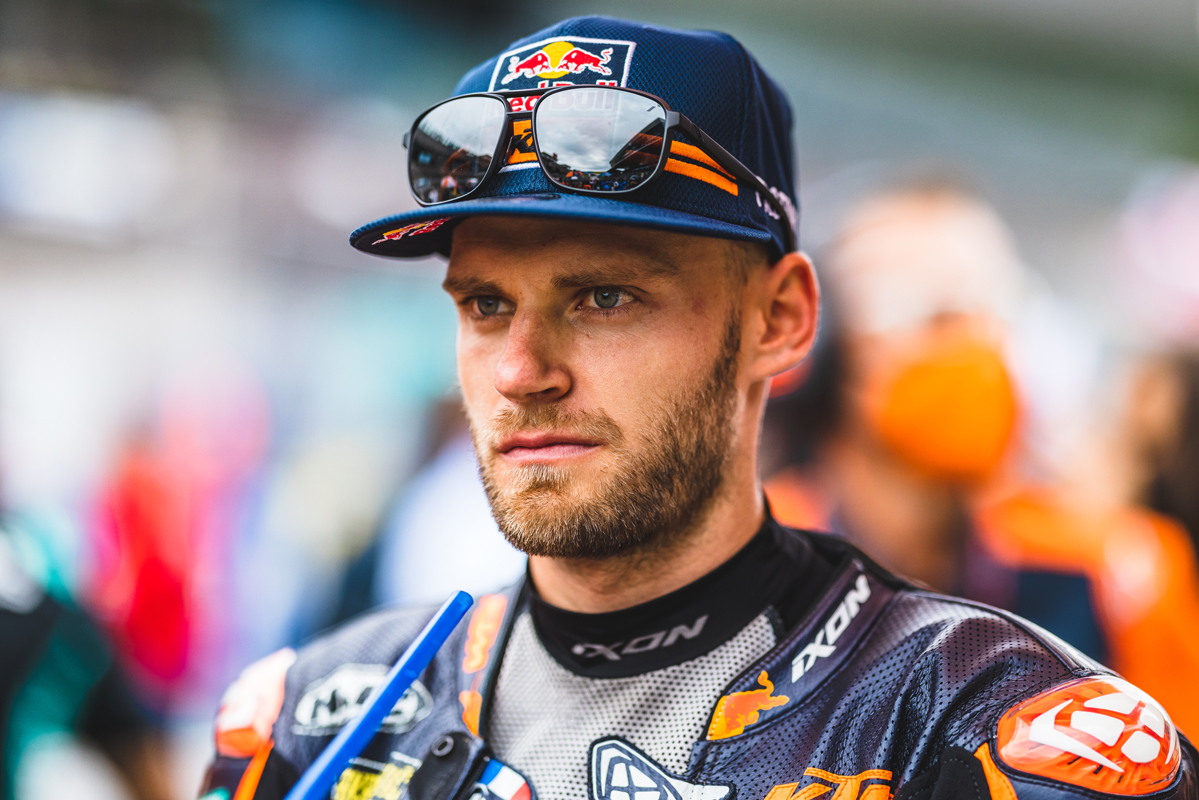 The Binder's will be back out on the Spielberg circuit in only a few day's time, when the Grand Prix von Österreich gets underway (13-15 August).