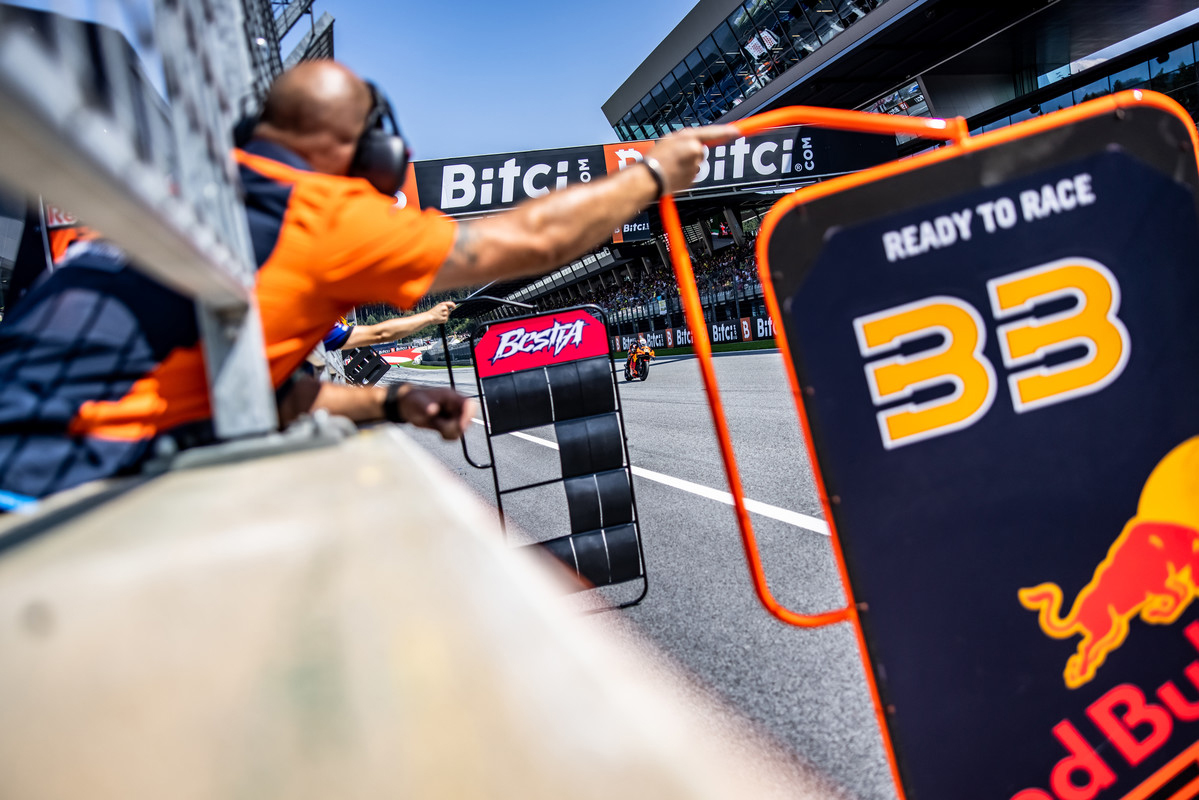 Round 11 provided the Binder's with a second shot at success, as they would be gathering at the Red Bull Ring's fast and hard-braking course for the second time in a week. This second serving of the Red Bull Ring brought MotoGP their biggest fan attendance since the start of the pandemic.
Sunshine and decent temperatures were also part of the ingredients for an eagerly anticipated Austrian Grand Prix, but would it last?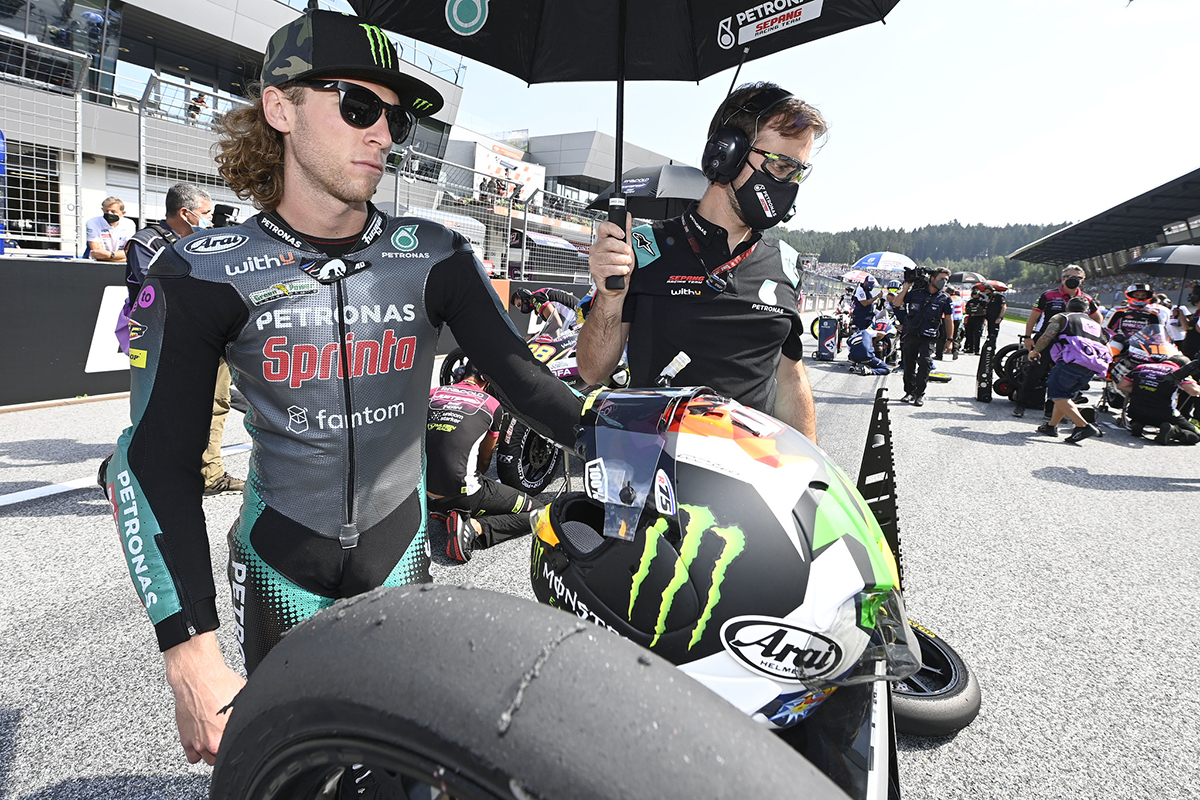 Darryn Binder
Darryn Binder had a good build-up towards the weekend, despite his Turn 4 crash early on in FP3—still securing himself a spot in Q2. With Darryn not feeling completely comfortable with his bike, the South African's initial Q2 run saw him set a lap time of 1:36.722. Unfortunately, Binder was unable to improve upon this, after exceeding track limits on his final lap, and ultimately ended qualifying in 17th place.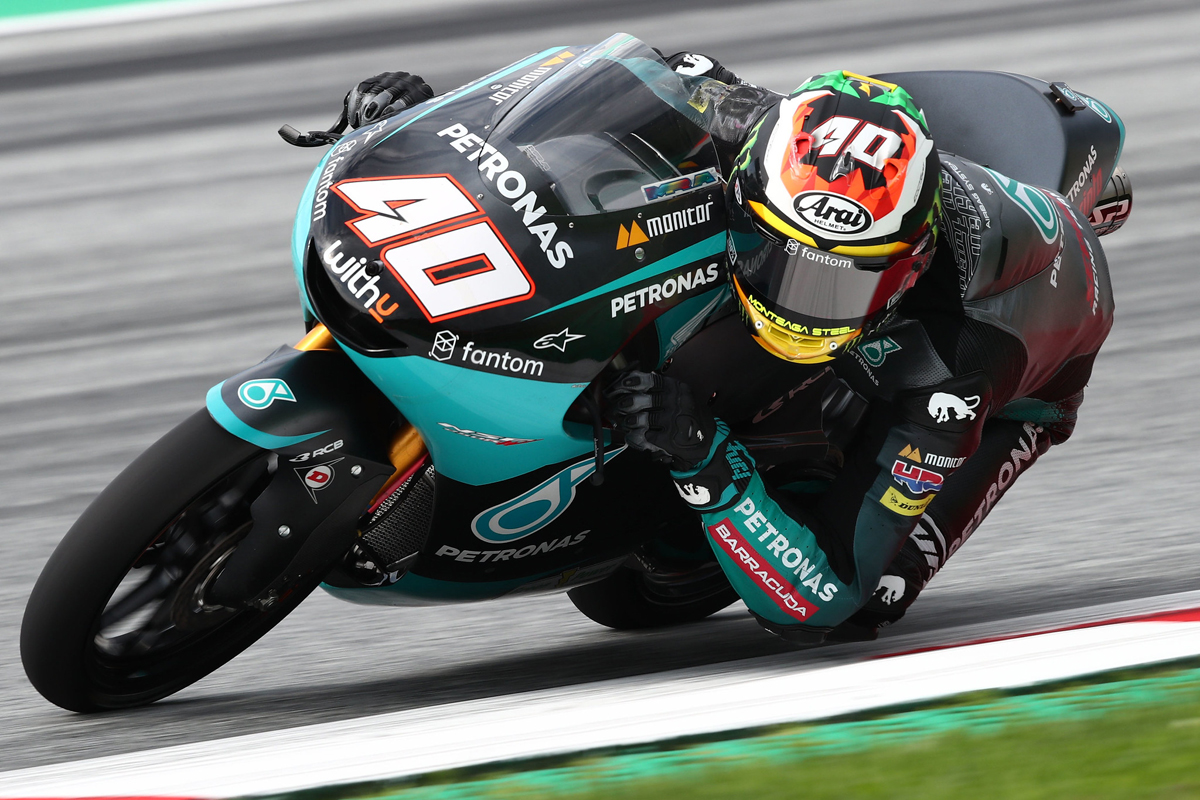 Lining up on the sixth row of the grid didn't make it easy for Darryn, but he was going to be his usual self and push as hard as he could. A good start off the line saw him maintain his 17th place off the line, Binder quickly got to work making his way through the field and was inside the top-ten on lap 4. Settling into a good rhythm in seventh, our fellow South African started to chase down the top-six and joined the leading group at half race distance.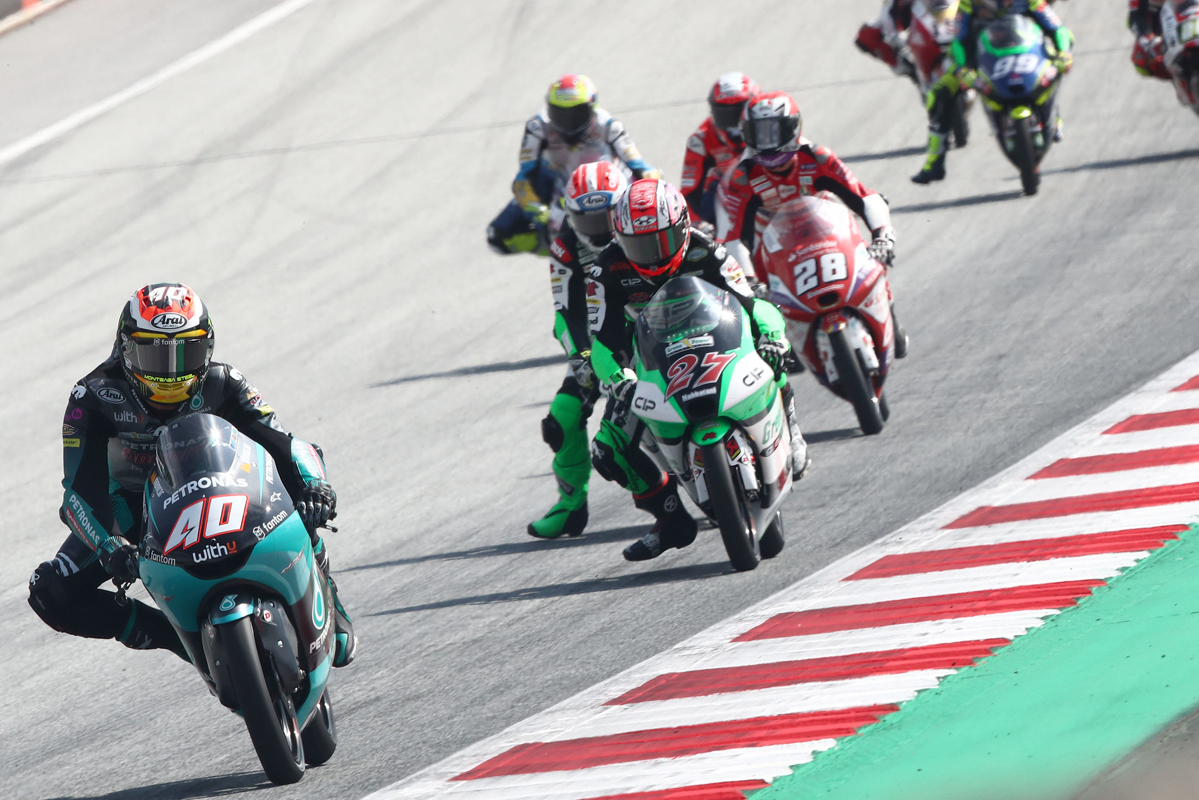 Darryn rode with team-mate McPhee for the majority of the race and was unable to stay with the riders ahead. Binder was ninth at the chequered flag and brought home some valuable world championship points (86), placing him sixth in the riders' standings.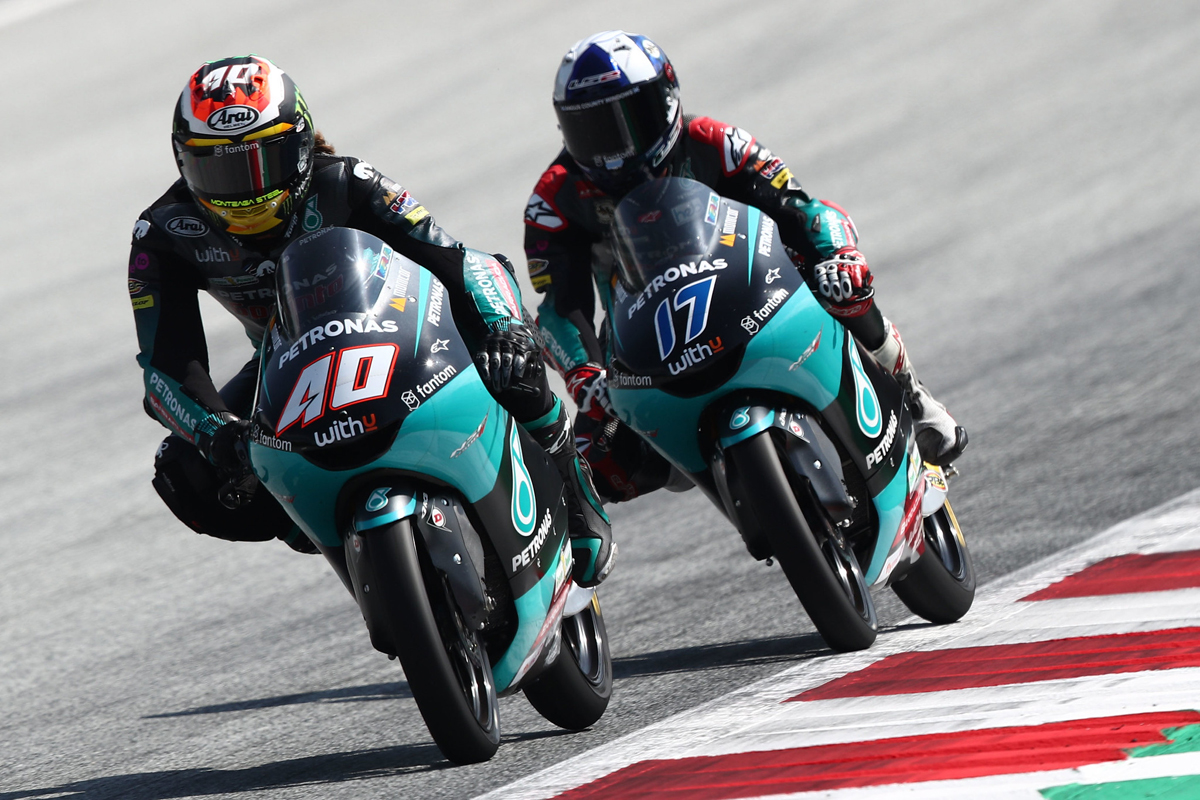 DB: "It was a difficult race. Starting 17th is never fun and I thought it was going to be easier to get to the front. Unfortunately, there was that break in the group and, although I was chasing as hard as I could, I just couldn't catch them. Luckily John was right behind me and when he came through he brought us up to the group. Once I had the slipstream I passed two or three guys, but I didn't have the speed to stay there. A break appeared again and I just couldn't catch back up. At the end, I was slowly starting to get back again, but we just didn't have the speed today. I tried my best but it is what it is. I'm now looking forward to racing again at Silverstone, after not going there for two years."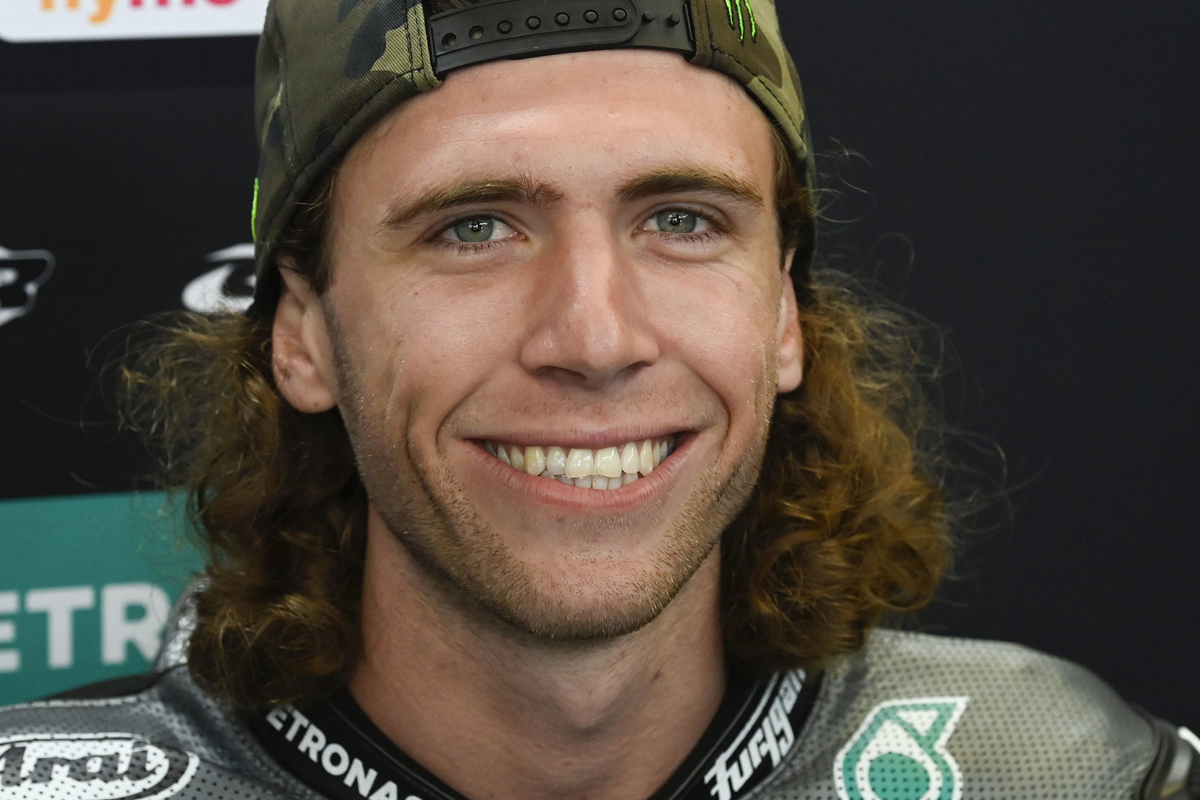 Brad Binder
Brad Binder was at another level this weekend, with great speed during Q1 pushing him into Q2 with teammate Miguel Oliveira. Brad was quicker and more competitive in his second attempt at the Red Bull Ring and earned a comfortable 10th starting position for Sunday's race, which is two rows further up than last week.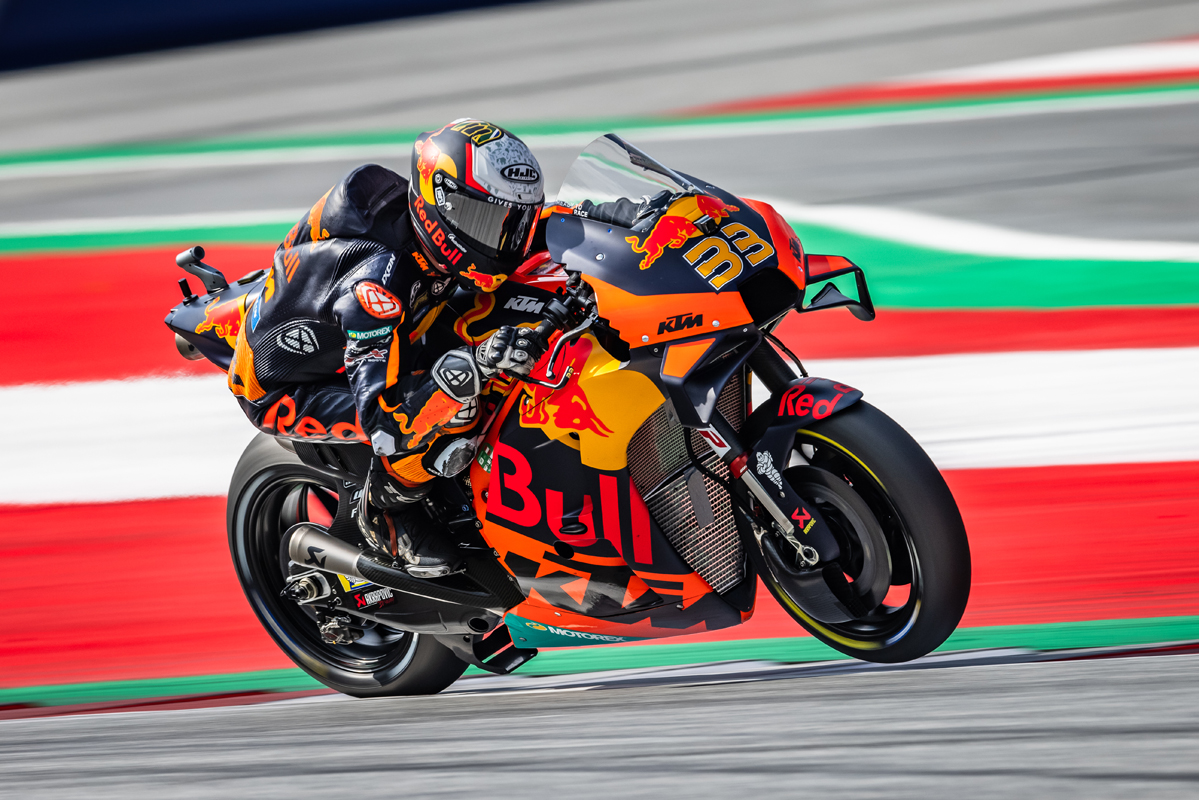 Sunday saw Brad line up behind his teammate and last year's winner at the Spielberg venue, Miguel Oliveira—the highest starting KTM RC16 on the grid. The race was declared a 'Dry Race', but everyone sort of knew it wouldn't be that way for long. With a hard compound slick front and a medium rear, Brad was ready to let go of that clutch and dive into Turn 1.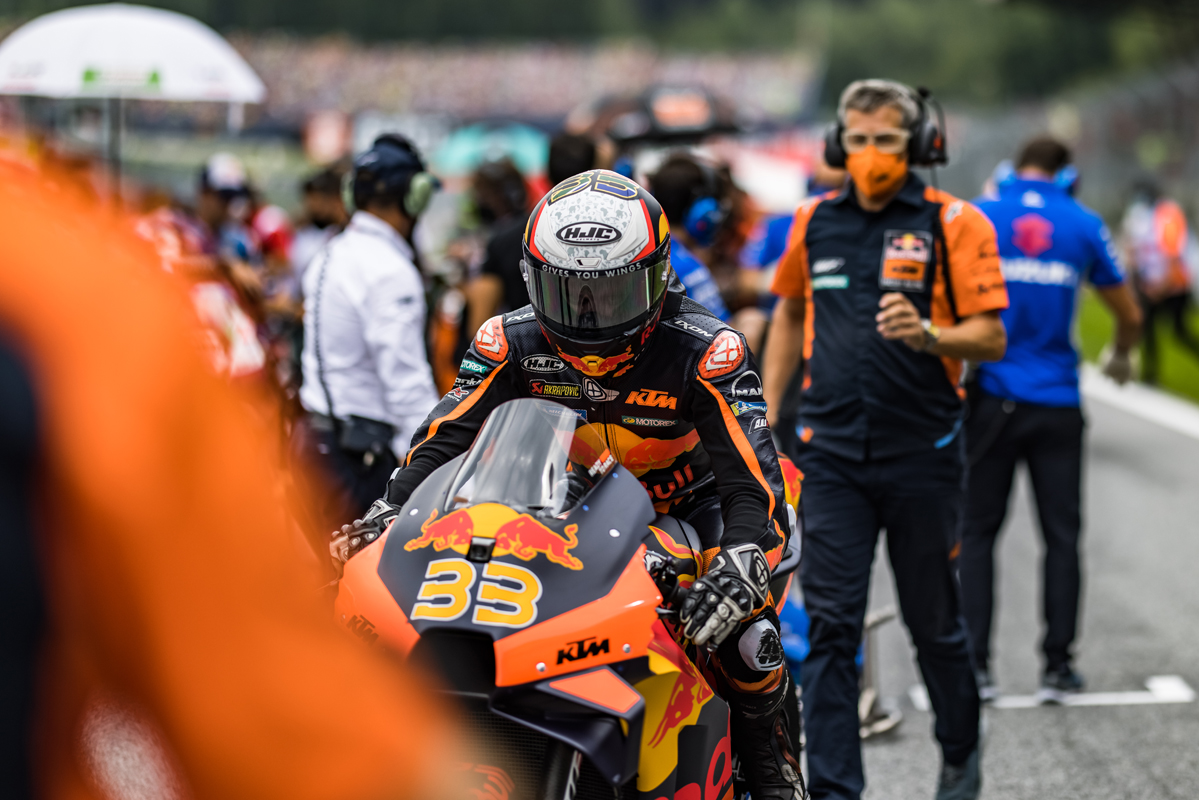 Brad had a great start to the race and slowly started picking off riders as the laps went by. Binder had moved up to 6th when the rain started to appear and the leaders grouped together as the conditions became more treacherous. All of a sudden Brad was in the mix and you could just see he was more confident than the rest as the condition started to worsen.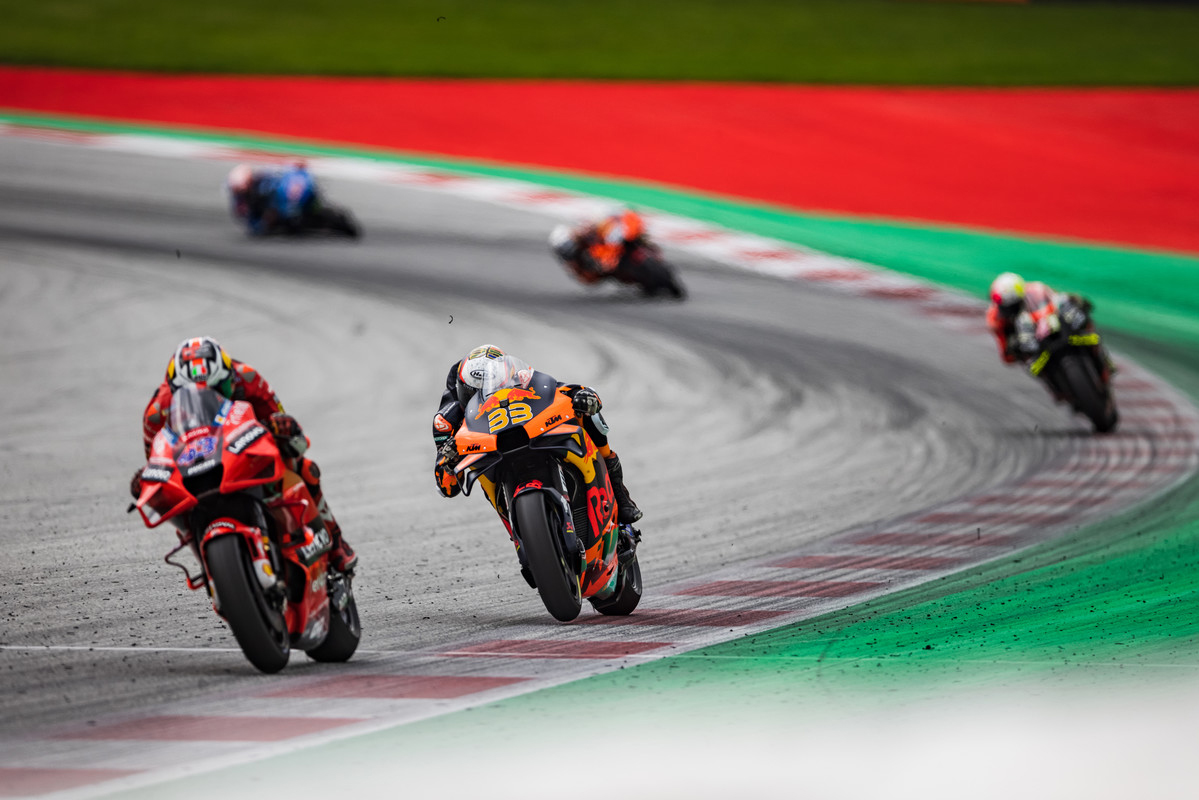 With the five riders ahead of him electing to pull into the pits to change to wet weather settings, Binder took the gamble and gingerly guided his KTM RC16 to 1st place as the rain plummeted. Our Sunday Rider almost fell, and actually ran off onto the rumble strips on the final lap with the rain at its heaviest. However, Binder had enough of a margin to make it home in first. After that last lap, wild celebrations in the Red Bull KTM Factory Racing pitbox, the Orange grandstand and the '33' fan club took place.
This was by far the best race of the year and a race win that just proves to us that Binder is capable of making a split decision that can win him races—some serious skills back these decisions. Who's got the balls to get knee down in the rain on slicks? Our local boy Brad Binder, that's who.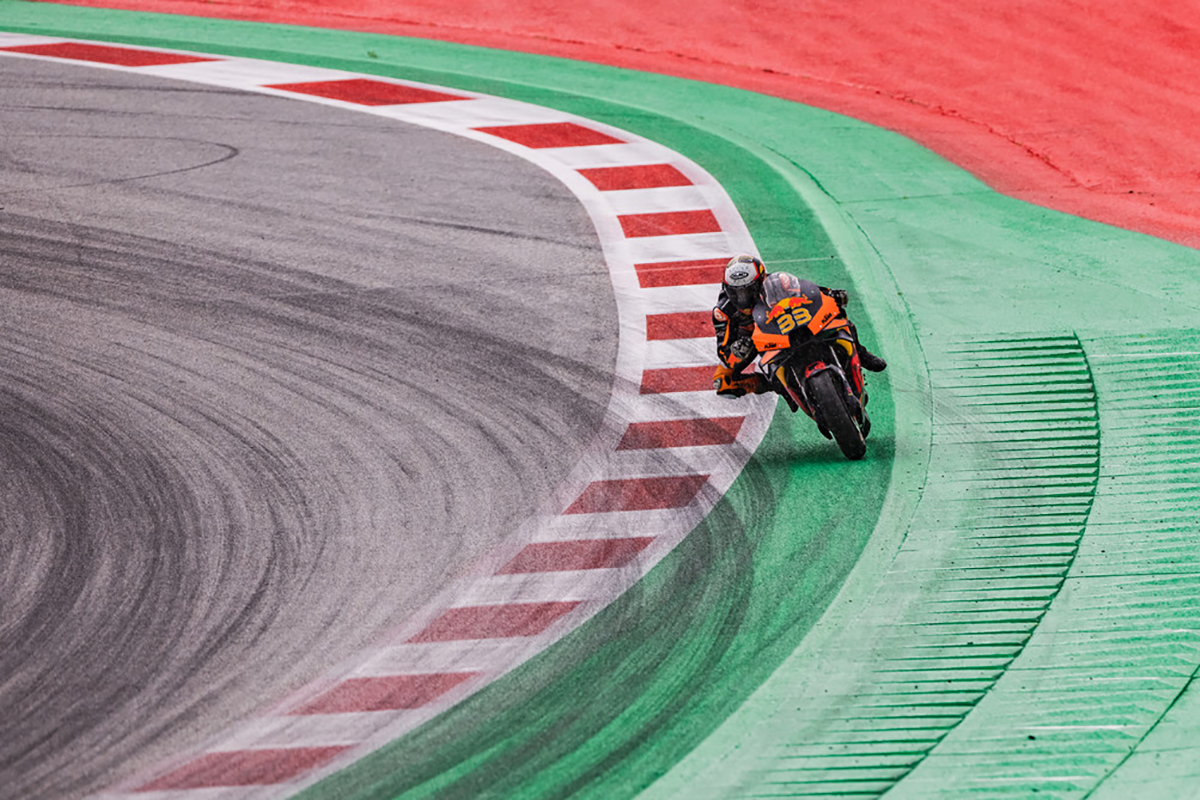 BB: "That was really scary! When I saw the rain coming I was trying to work out how many seconds I could lose per lap and when the others went in I decided to take the gamble. I could push hard on the first lap but then the rear tyre started to slide as the temperature cooled. Then I lost the carbon brakes! Wow, I think there was someone up there holding me up today because there were a couple of moments when I thought it was over. Here in front of the fans and the home race for KTM and Red Bull I felt like I had to take the gamble. To win today is insane."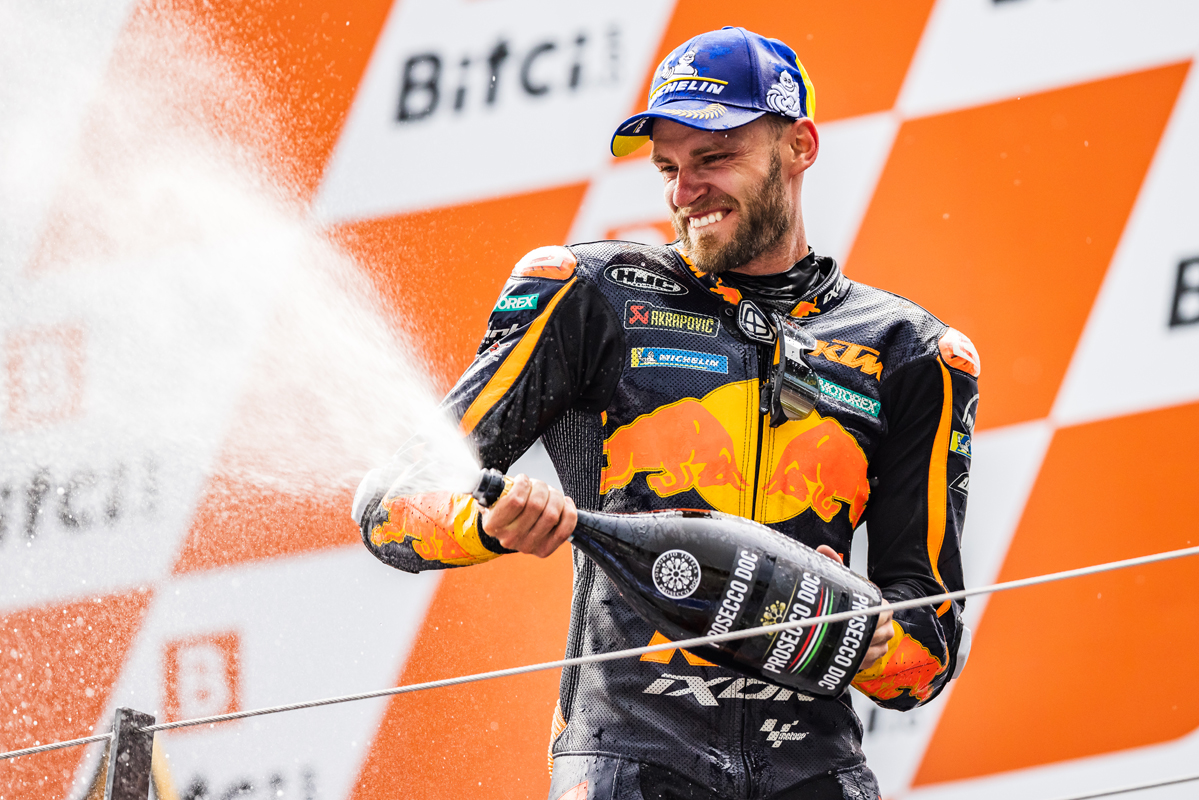 The Binder's will now enjoy a short rest, before heading to Silverstone for the British Grand Prix (27-29 August).