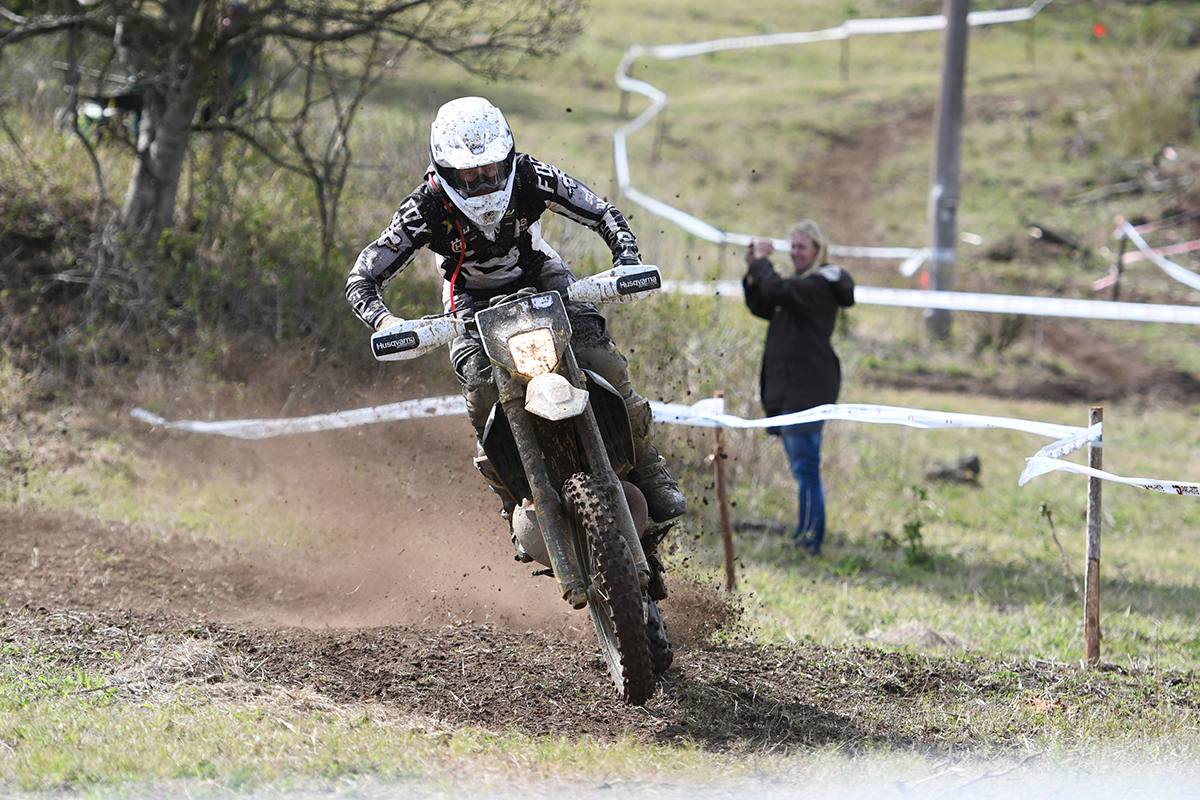 South African racing made its highly awaited return last weekend with both Rockstar Energy Husqvarna and Brother Leader Tread KTM swinging back into the thick of things in full force. In what was one of the most impressive races of the season, Brett Swanepoel stormed to an E2 win and Bradley Cox returned with a victory in the E1 class at the National Enduro Championship in Bathurst, Eastern Cape. Meanwhile, Heinrich Aust secured the second spot in his class to stay in the fight for the E1 Championship.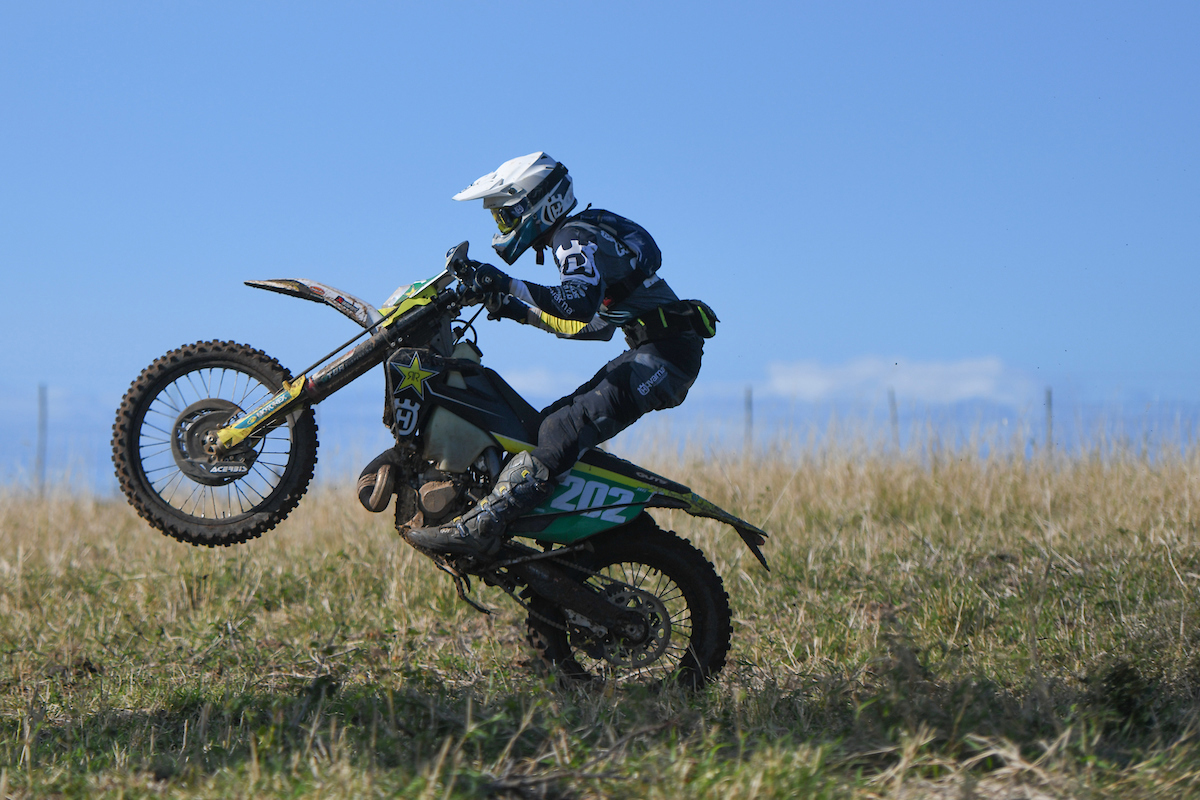 Brett Swanepoel
Having pulled out of the first round due to an illness, Swanepoel has been relentless in his comeback this season. The rider lined up in the second row on Saturday and set off on a warpath as he fought his way up front with rival Luke Walker and Bradley Cox. When the opportunity to make his break presented itself, Swanepoel didn't look back and opened over a minute gap on his competitors.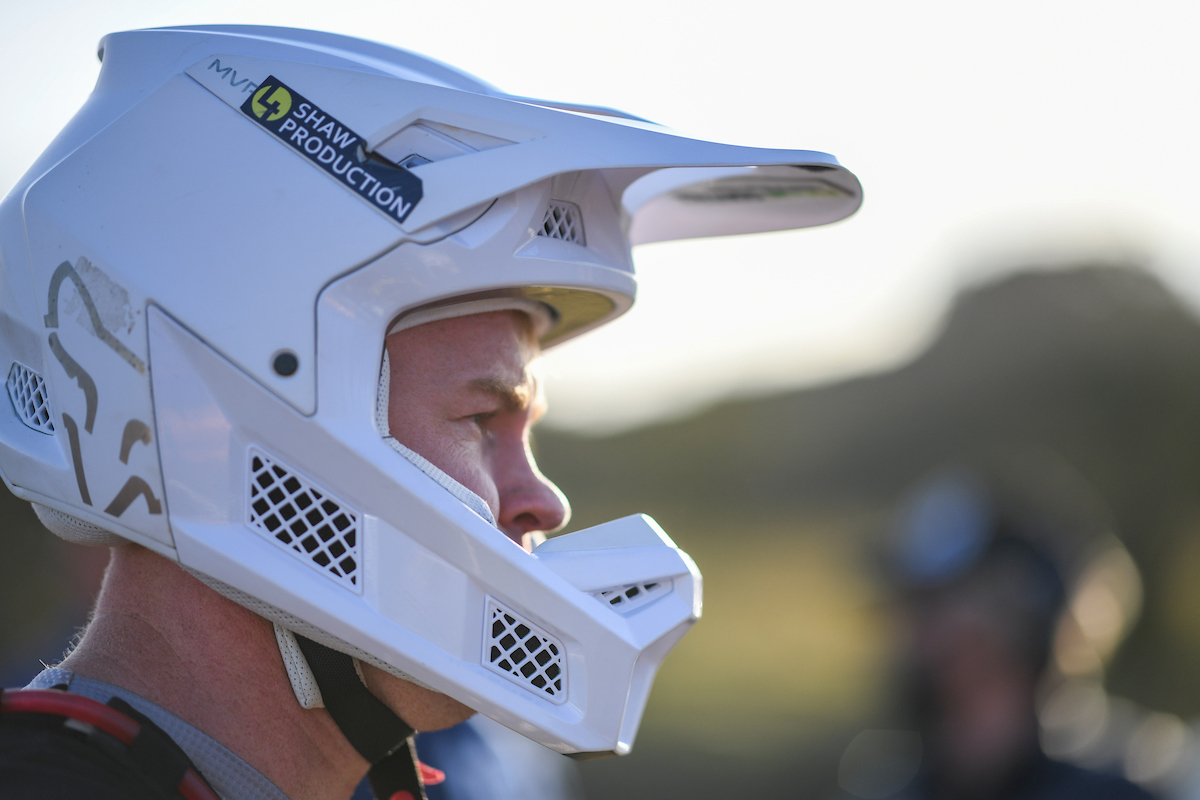 Making the performance particularly impressive is the fact that this was his first Enduro race in the Bathurst terrain. Swanepoel describes his experience of racing through what was mostly virgin trails: "I absolutely loved this route. Having never raced here before, we were all very excited to see what was in store. The guys really put in a lot of work – I could see how much virgin terrain had been cut open. I really just found a groove and my bike felt amazing," said an elated Swanepoel.
Bradley Cox
Taking centre stage was multi-disciplined star Bradley Cox, who returned to racing with a victory in the E1 Class. Cox patiently paced himself behind championship rival Heinrich Aust as he waited for the right moment to make his move.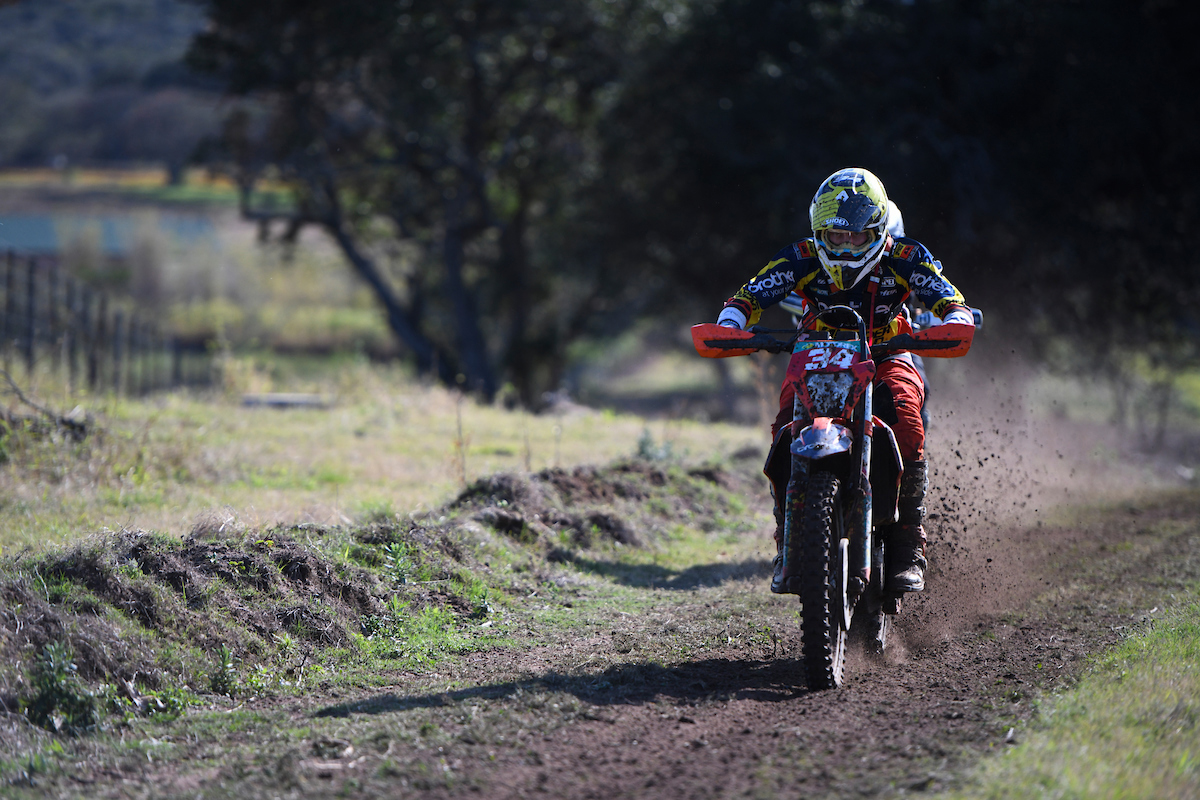 When the opportunity presented itself after a few laps in, the rider slipped into the lead and didn't look back. As he sets his sights on taking the E1 Championship, Cox is relieved to have extended his points lead before the season finale: "I'm so happy to extend my points lead. I had some bad luck in the first two laps, but I managed to get back out there and make up for the lost time," said Cox.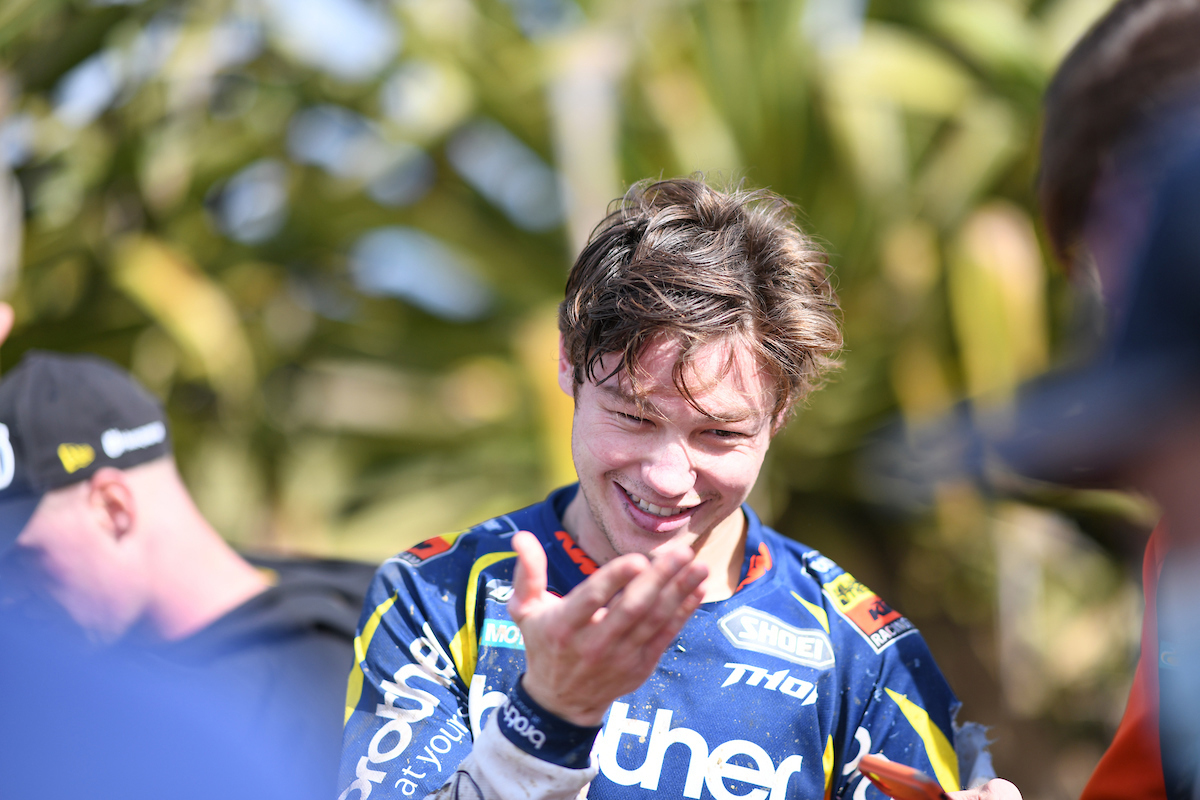 Motivated by the high of the Bathurst race, both teams will now turn their focus to the National Cross Country race that is set to take place in Matatiele, KwaZulu-Natal, on Saturday. Adding an extra sense of excitement to this event is the fact that Swanepeol will line up on his all-new Husqvarna TX 300i tied for points overall with Bradley Cox.