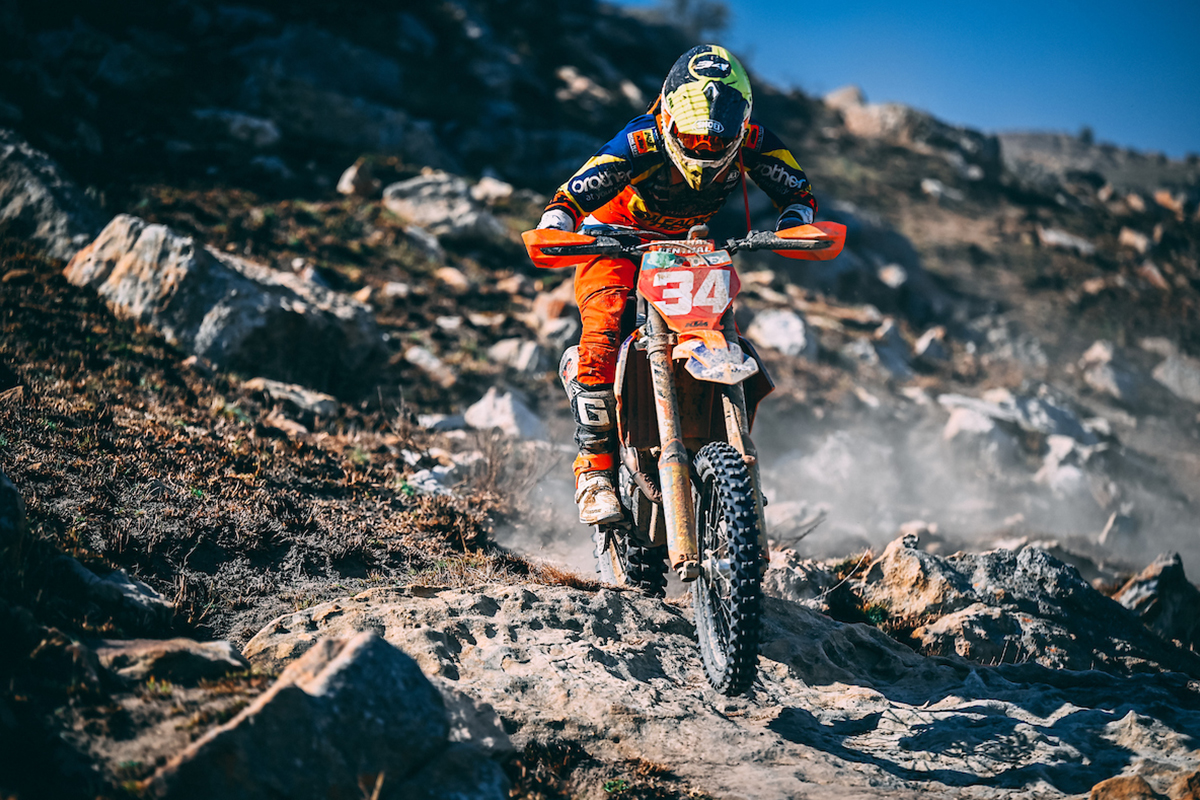 In what was an epic back-to-back weekend of racing, Rockstar Energy Husqvarna and Brother Leader Tread KTM walked away with yet another class win. Bradley Cox claimed his second consecutive victory since the return of national racing recently. For Husqvarna, it was teammate Davin Cocker that took top honours this time around at the National Cross Country in Matatiele, KwaZulu-Natal.
Bradley Cox
In what started as a misty day in Matatiele, KwaZulu-Natal, Cox set off with a blistering pace to establish himself as the fastest rider of the time trial. With an unmatched sense of confidence, he carried his winning momentum into the main race.
The rider certainly had a target on his back being tied not only for points in the OR2 Class but also overall. In what Cox describes as an "almost perfect day of racing", he secured the class win and second overall.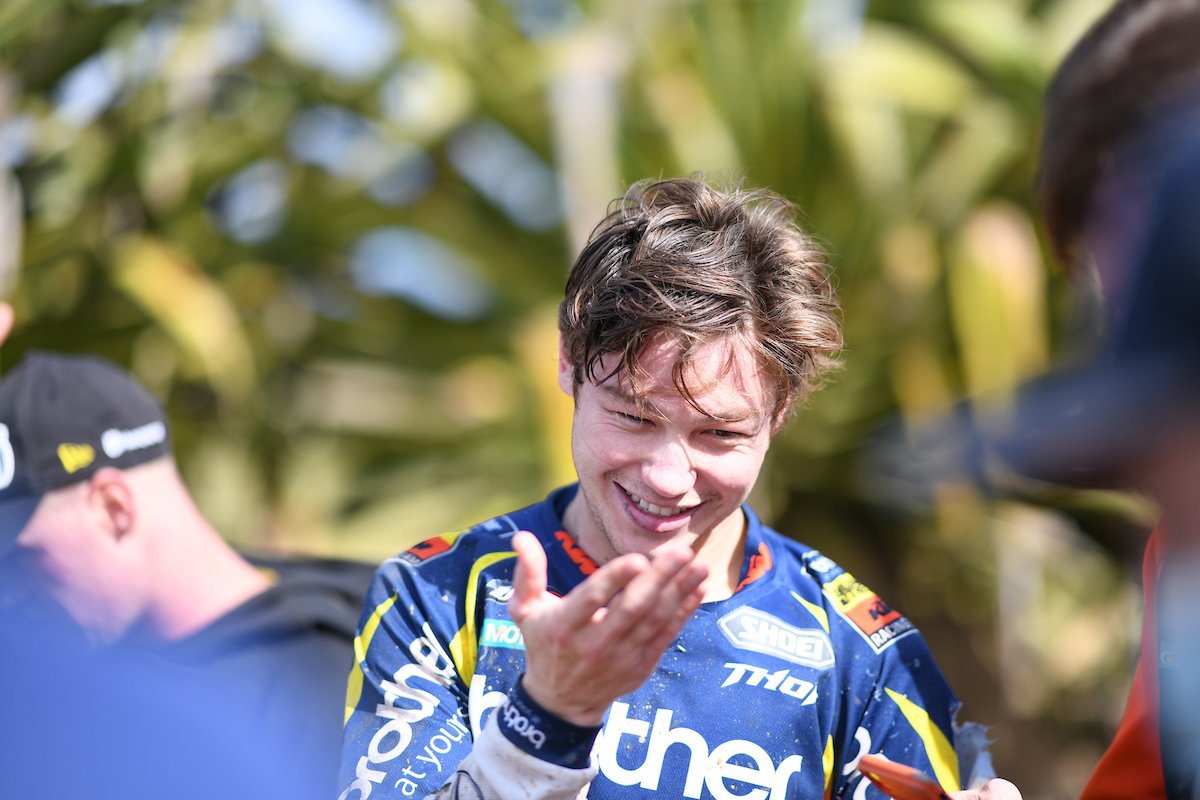 "I was so happy to take the class win. It was almost a perfect day of racing to finish first in the time trial and in my class. I would have liked to have taken the overall win too, but there's still a long season ahead so it wasn't worth taking any unnecessary risks," said Cox.
Davin Cocker
Cocker was on the warpath this weekend having lost valuable championship points in the last round due to a technical issue. Determined to claw his way back up the OR3 leaderboard, Cocker started the day with a blistering pace in the time trial. Second, only to Bradley Cox, the rider sent a strong message of his intentions for the day.
The main race had diverse terrain in-store with sandy sections, riverbeds, and tight forest trails looming. In what will be one of the stand-out performances of Cocker's career, he raced to not only win his class but finish third overall.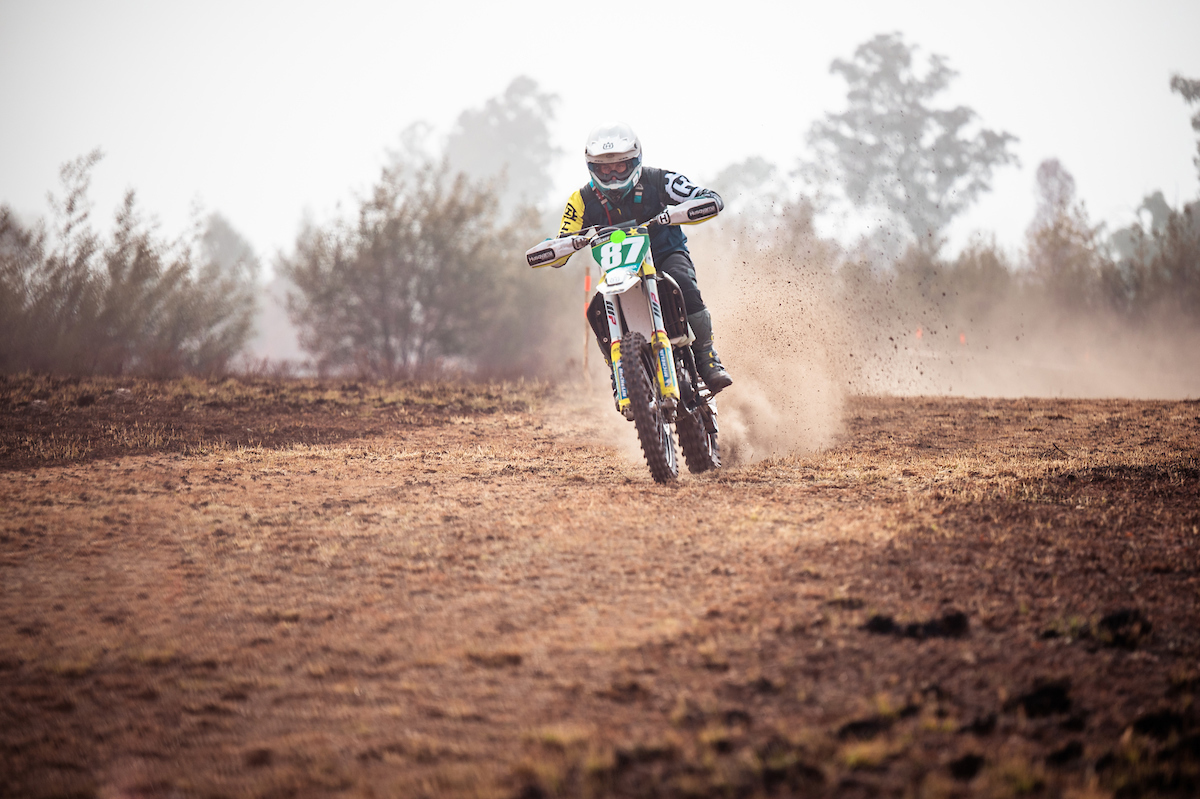 This was Cocker's debut on the overall podium, a goal he had patiently been working towards. With the prestigious national title back within his grasp, he is now just one point behind the class leader with two rounds of the championship still to go.
"I'm so glad to be back in the fight for that title! This was my first time ever coming away with what was a very happy third place overall. The fact that I did it on my Husqvarna FC 250 proved to everyone that the 'little' bikes very much have what it takes to race up there with the frontrunners," said an elated Cocker.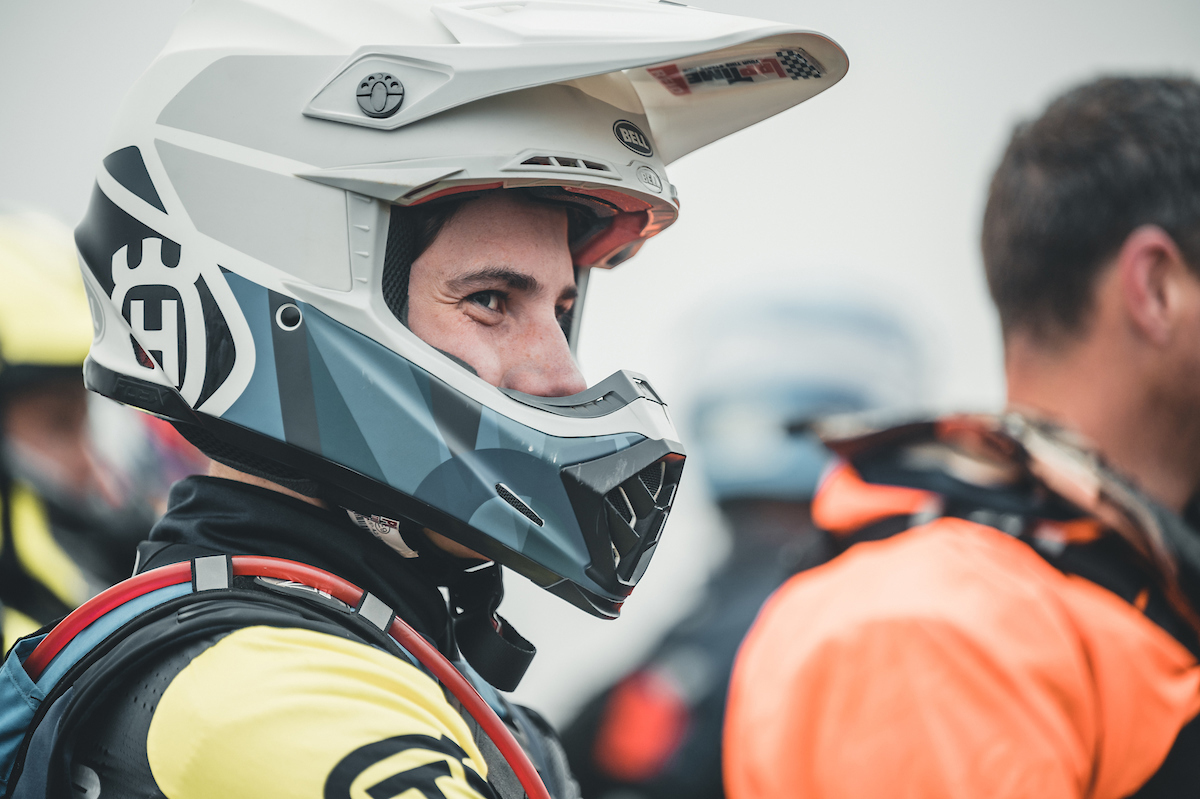 Focusing on the positives, Fensham added, "Without trying all our options, which fortunately we have with our line-up of Husqvarna models, we will not learn and progress – so with that being said, the race for this OR1 championship is far from over! As for our young gun in the OR3 class, Davin and his FC 250 were simply in a class of their own. Not only did he blow everybody's socks off with his qualifying performance, but to come home with the OR3 win and a third overall is truly amazing. We are excited and proud of this young talent, and now look forward to the next round in Delmas!"