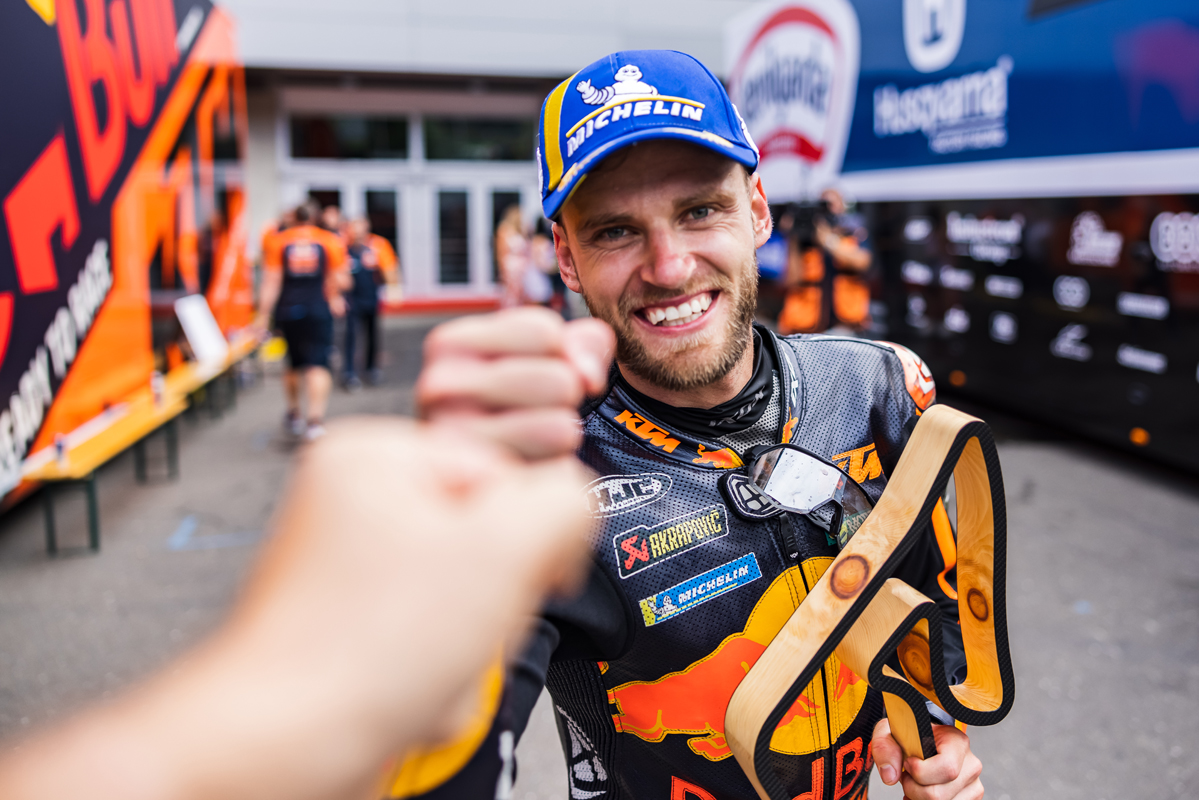 This year's MotoGP season started after a long, four-month, raceless drought. But racing is in full swing now—and so is our hometown hero, Brad Binder.
Brad pulled off a spectacular first season in MotoGP, clinching Rookie of the Year, and etching his name in the history books by winning a GP race in his first season.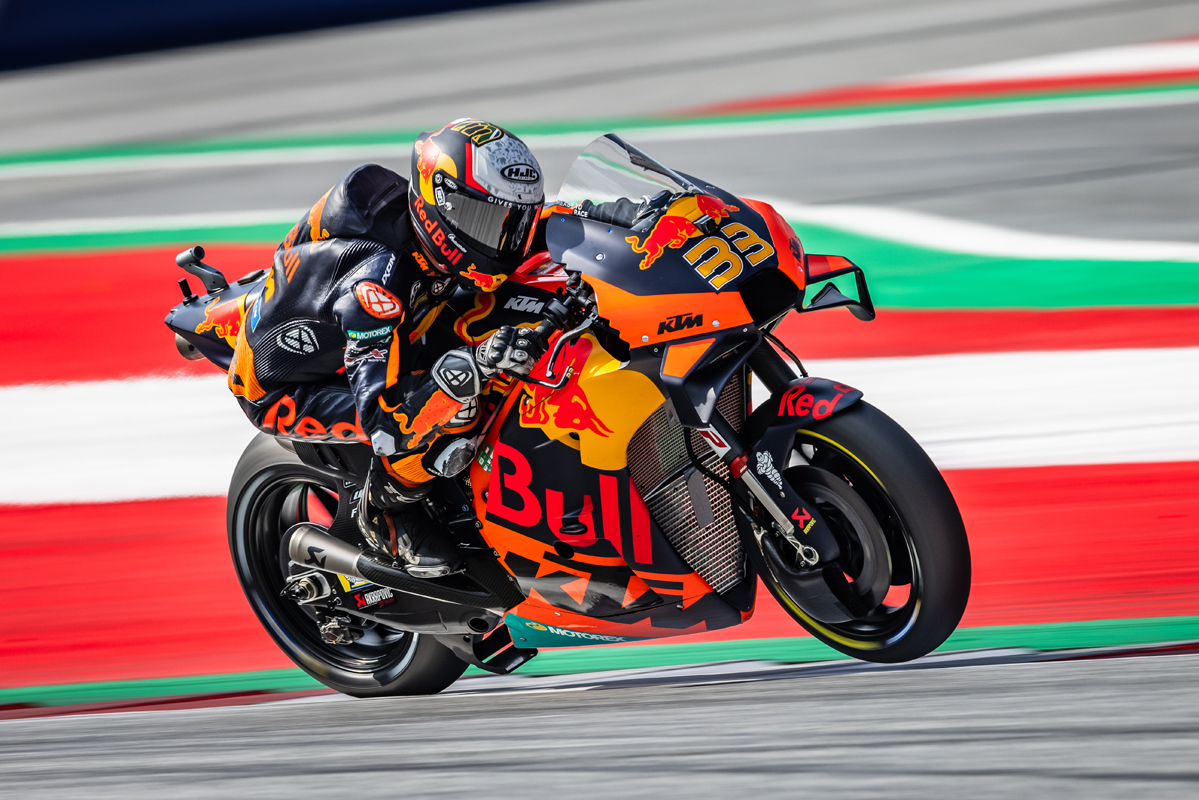 This season Brad has been pointing his front wheel at the front line, with his 'Sunday Man' instincts clinching him four top-five finishes and one legendary race win. Brad now sits sixth overall in the championship standings—but it's his recent win at the Red Bull Ring, in the rain on slicks, that has everyone buzzing.
We had the opportunity to fire three quick questions at the star Red Bull KTM Factory Racing athlete. Here's what Brad had to say:
ZA Bikers: At the Austrian GP you took the risky decision to stay out with wet carbon brakes and slick tyres. Was there any communication from the team, or was it a complete gamble from your side?
Brad Binder: Unlike F1 there is no radio channel team communication, the only communication we have from the team is on the pit board. I could see the rain was coming, so I quickly worked it out in my head; if I stayed out I would lose around 15 seconds over the next three laps, and I would still be faster than going through pit lane, which takes around 45 seconds, plus having to get everything back up to race temperature.
So I took the gamble, tried to stay out and the chequered flag definitely came out at the right time. I think if the race was one lap longer it would have been a different story.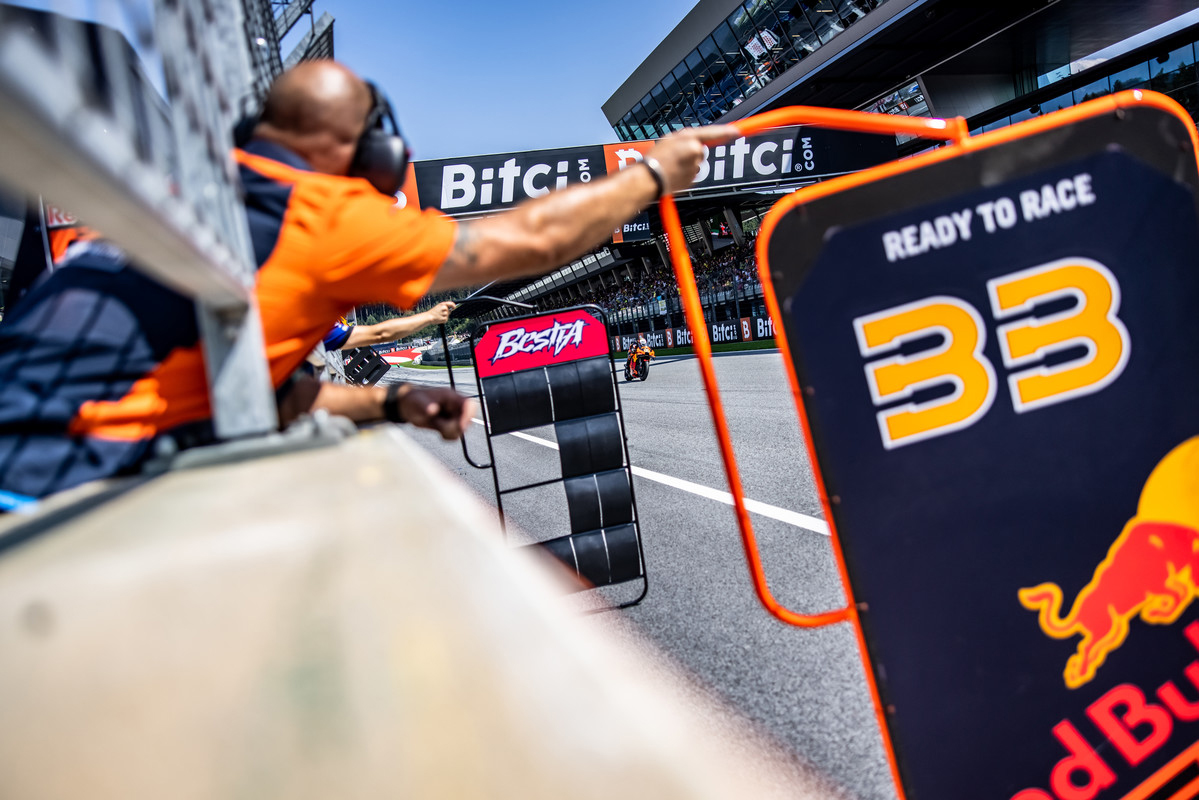 ZA Bikers: You've ridden nearly two seasons in the premier class now, with respectable results and a win in each—you can't ask for much more as a rookie. What's your mentality heading into the rest of the season, and especially into next season?
Brad Binder: The last two seasons I have learnt a lot. It's been difficult for me because in my opening season I was really fast. I won my first race in Brno [Brad's third-ever race in MotoGP], but since then it's been an uphill battle.
I feel like I've been trying as hard I can. I've been trying not to leave one stone unturned, working and training as hard as I can. I've been treating it too much as a job the past year rather than the way I used to; I'm trying to go back to my old ways, where enjoying racing was a big factor in my success.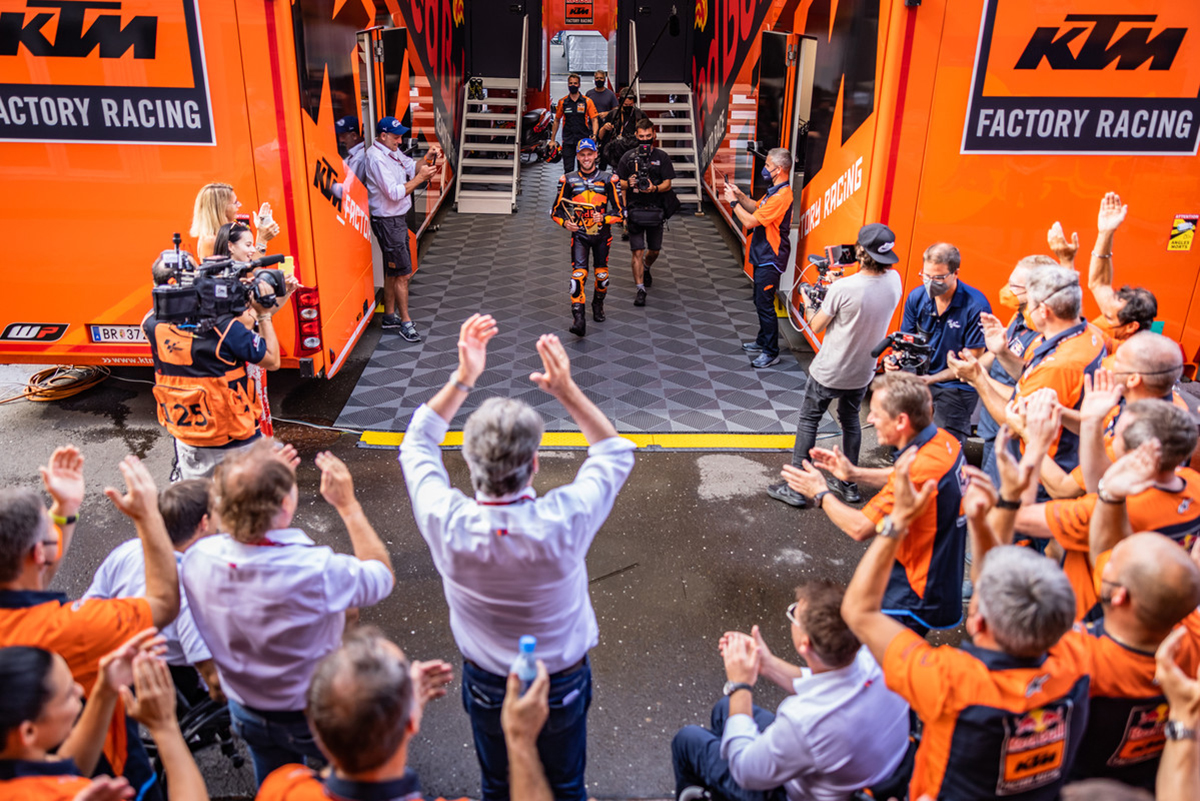 One important thing that I have learnt is that you always have to maintain self-belief—but on difficult days you have to accept where you are and not push too hard because this can lead to unnecessary mistakes. There's so many variables in MotoGP when it comes to a race weekend, and what I've noticed is that there is so much more going on behind the scenes compared to Moto2 and 3.
The on-track electronic management is another thing that I had to get used to—making changes on the fly to keep up with the front runners. So, there is so much that I have learnt and so much I still have to learn. I'm looking forward to the ride… that's for sure.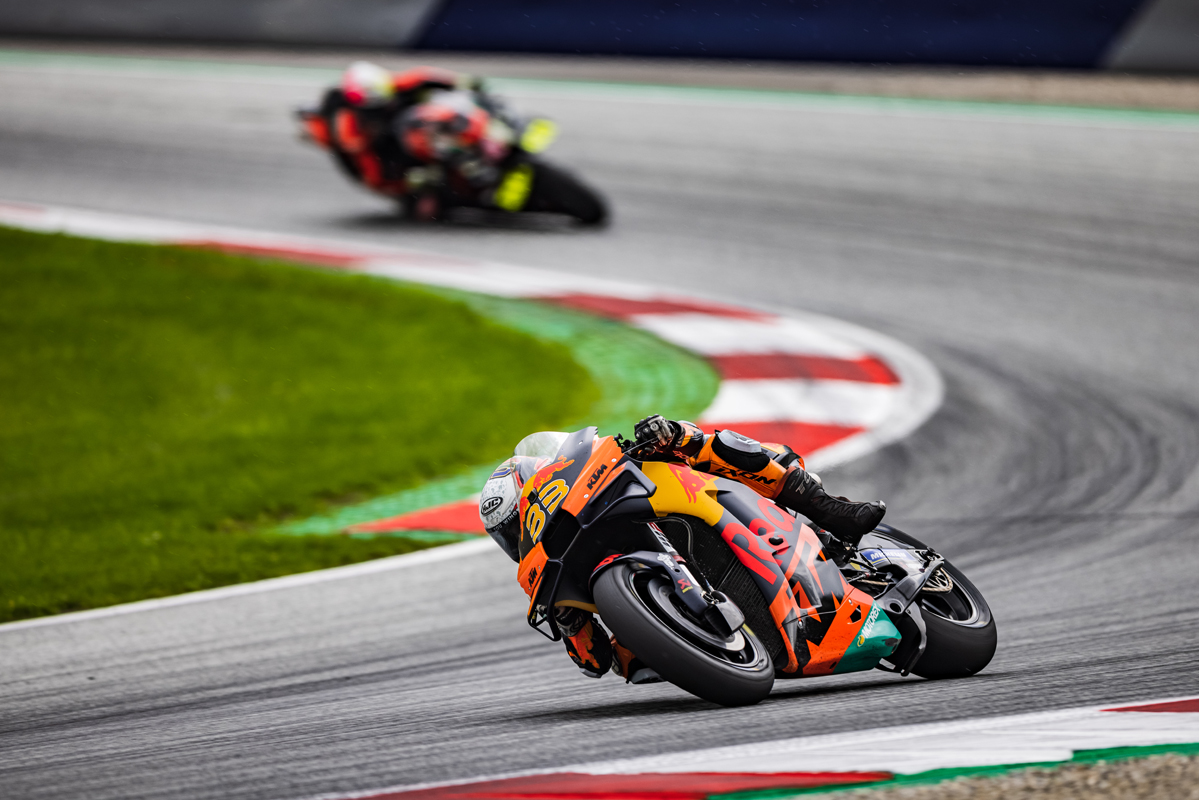 ZA Bikers: Your legendary racecraft on a Sunday has earned you the 'Sunday Man' nickname, and last weekend's race will go down in history as one of the greats. What needs to still click for you to take it to the next level in Saturday's qualifying sessions?
Brad Binder: Qualifying well would be great. It's unfortunate that I've never really been good at setting one fast lap—and that's all qualifying really is. Normally if I could do it once, I could do it twenty times.
It's been really difficult starting way back on the grid, because you lose so much time in the first few laps with all the overtaking that takes place. The big thing we were missing at the Red Bull Ring was rear-wheel traction—we didn't have the big gain in traction like everyone else did on the new tyre, and this caused us to lose time in the smaller corners. So, that's why qualifying has been so difficult, especially there.
A couple of times this year it's been going to tracks I've never been to before on a MotoGP bike, where it always seems to take me a bit longer to find out where I'm going. Normally, by Sunday in the race I'm ok—but on Saturday afternoon I haven't quite worked it out yet.
We're looking forward to the Silverstone Grand Prix this weekend as Brad will be tackling another new track, but this time with added confidence from his recent win and with a new game plan in mind. I wouldn't bet against him, that's for sure.