When Giney McIntyre decided to donate her beloved pink Harley Davidson Sportster to raise funds for the Cancervive Organisation, she can't have known how fantastically successful it would be.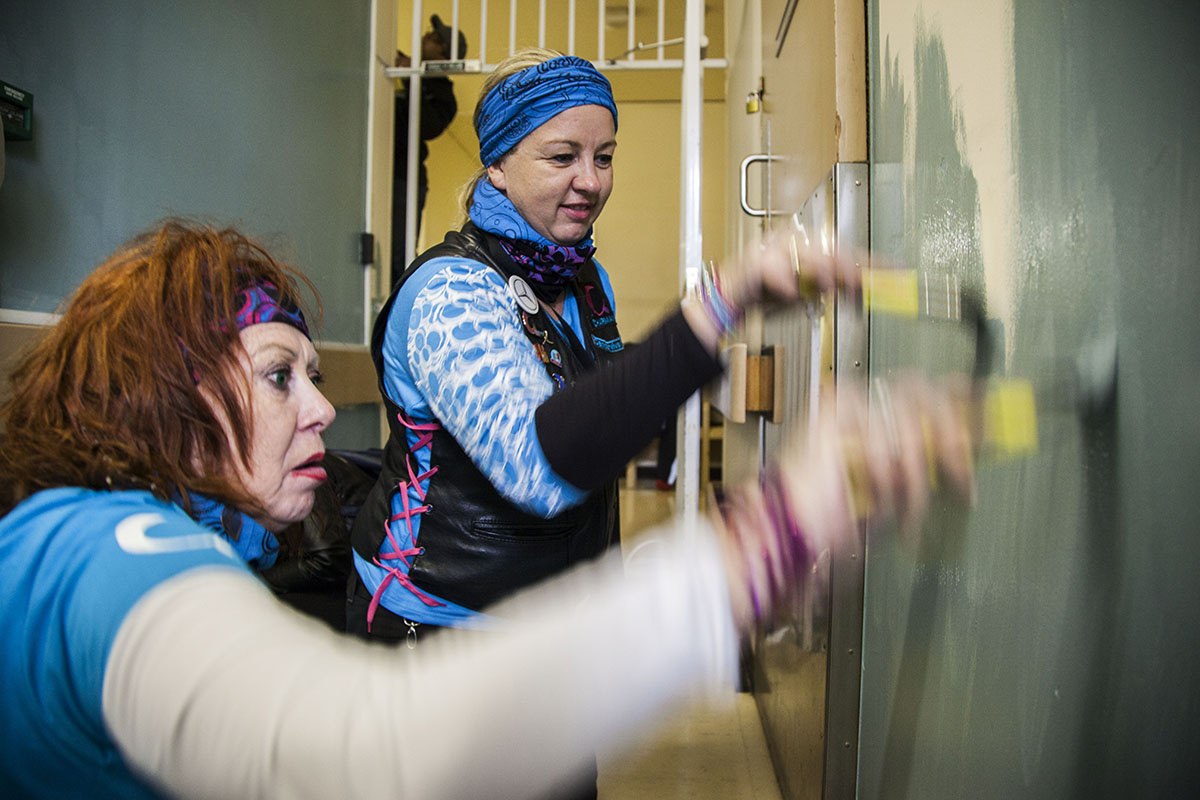 Sadly, Giney did not live to see this success, passing away in 2020, but her husband Steven carried out her wishes and instructed Cancervive to go ahead and raffle the bike in honour of Giney's memory and her untiring support of the charity over many years.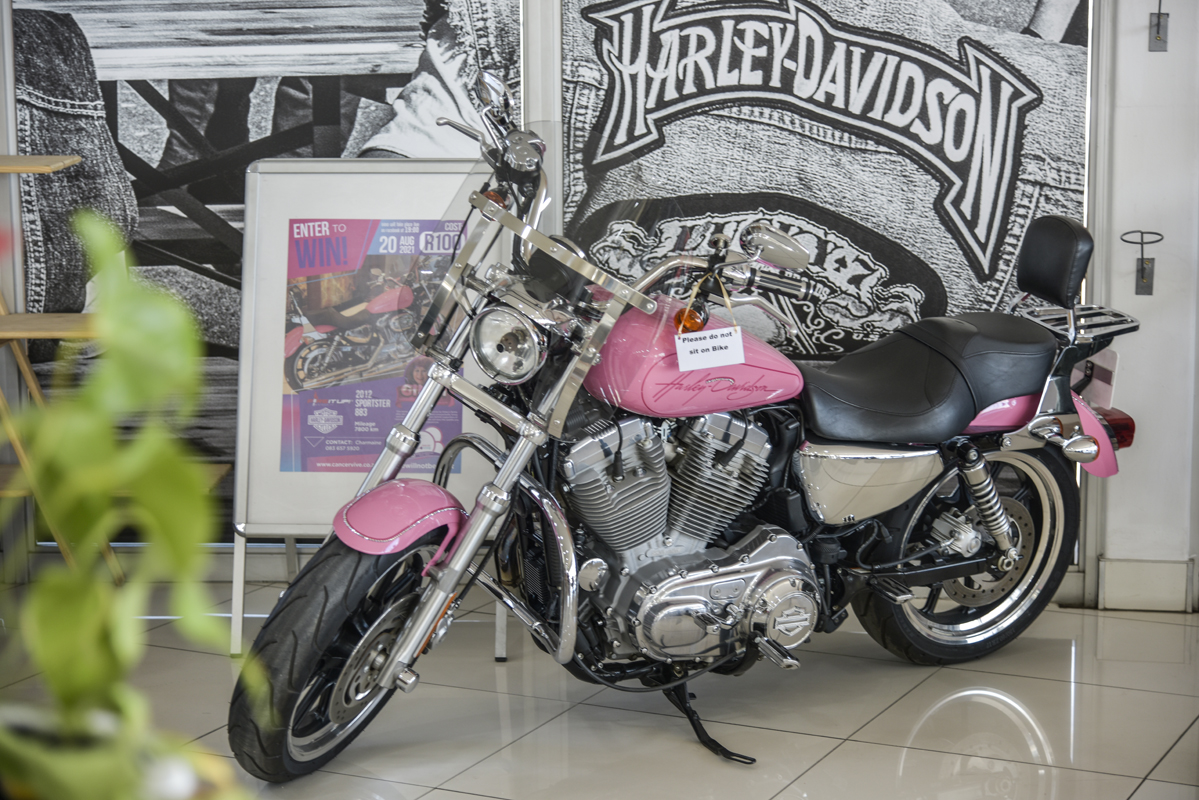 No one could have foreseen the response from the public and R228,000 was raised through the unstinting work of Cancervive and its supporters, including ZA Bikers and Fire It Up!.
The final draw took place at the Fire It Up! motorcycle dealership in Bryanston, Johannesburg, where the bike had been on display for the two months leading up to the draw. In attendance were many members of the Cancervive Organisation, including some of Giney's close family.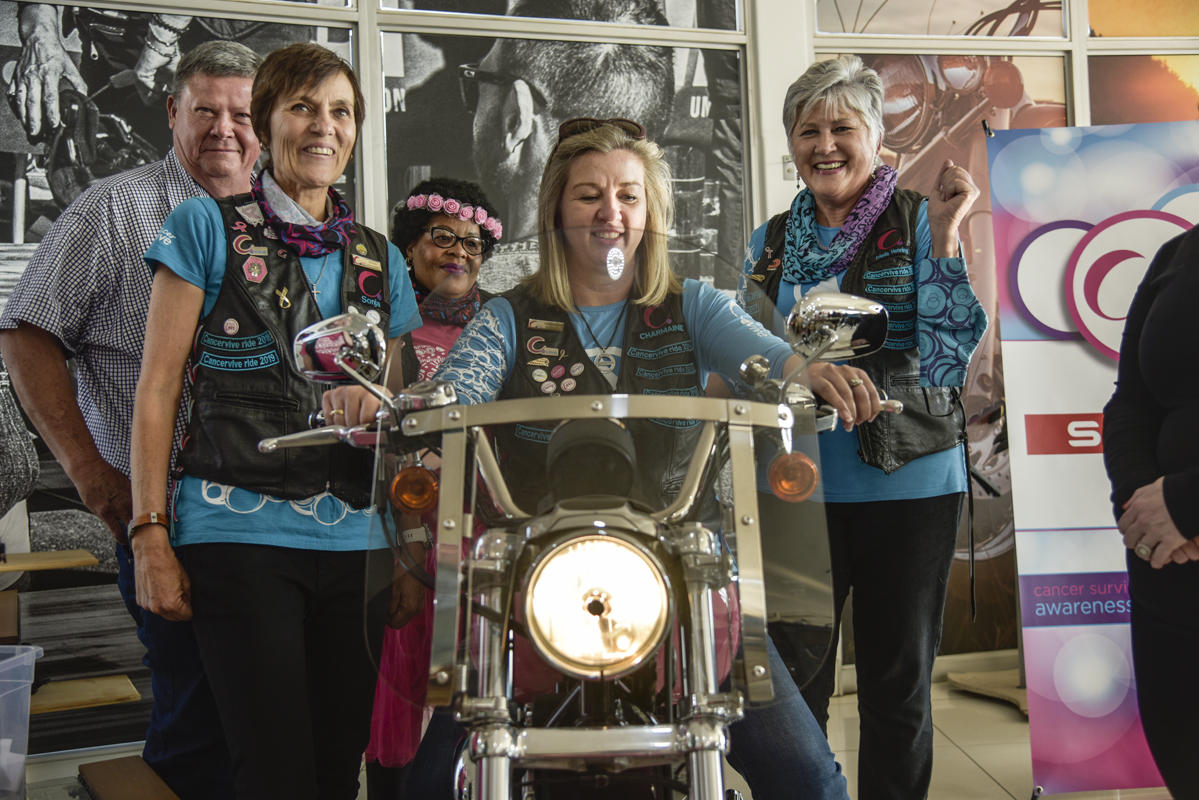 I was there (Harry Fisher from ZA Bikers) to MC proceedings and all supporters and raffle ticket purchasers were online to watch the live feed on Facebook.
After a few words from Cancervive team Leader Marlene Nortje, Giney's daughter Lee was invited to draw the winning entry. And the winner is….. Jafta Sephachana from Virginia, Free State.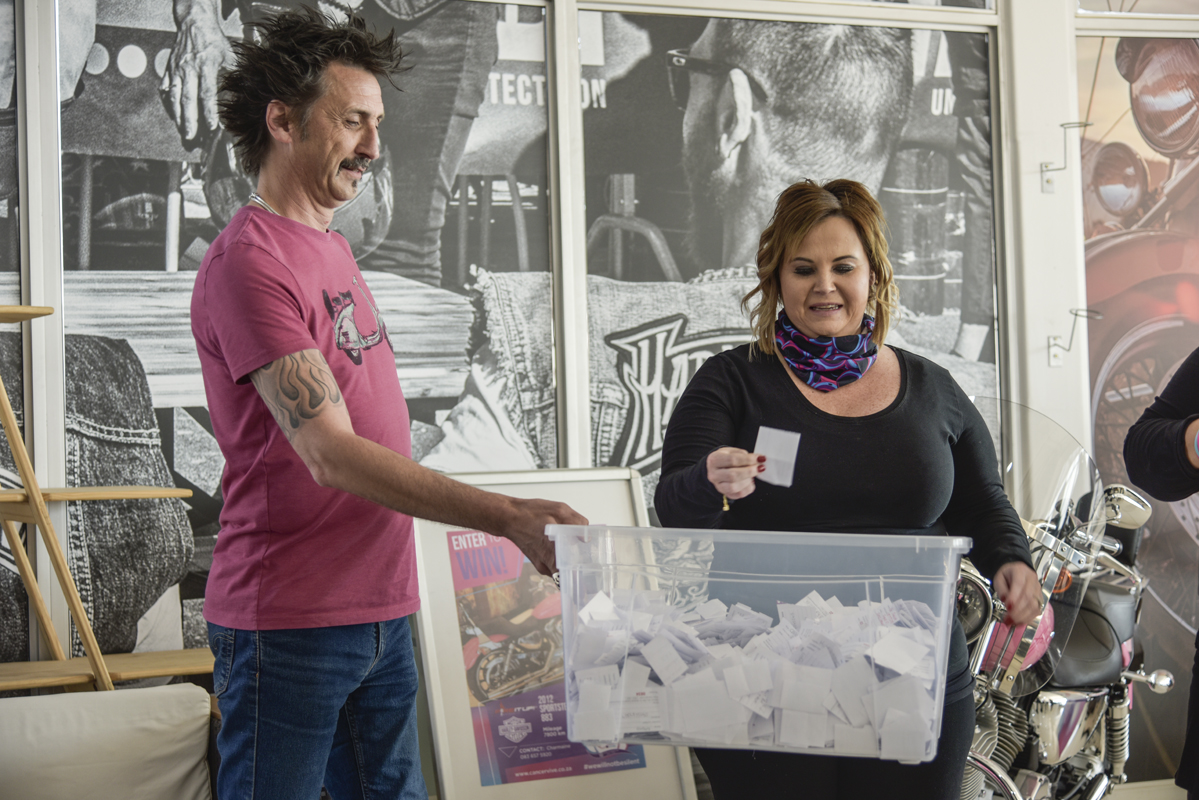 After his name had been drawn, Debbie Baillie (Cancervice Supporter) telephoned him to give him the news and he couldn't have been more thrilled.
The past 18 months of Covid-induced lockdown has been difficult for Cancervive, with fund-raising events having to be cancelled along with their annual Cancervive Ride, which goes such a long way to raising awareness of the early detection of cancer throughout Southern Africa.
A long-time supporter of the charity has been the Spar Supermarket Organisation and Helen Barrett, National Advertising and Promotions Manager for Spar South Africa was on hand to witness the draw. She then proceeded to surprise and delight the assembled crowd with a fantastic donation of R200,000 to help keep the charity healthy in these difficult times.
There are many charities that deserve our support, and it would be difficult to say that one does more important work than another. Having said that, there can't be many of us whose lives haven't been touched by cancer in one way or another. Early detection and treatment can lead to a complete recovery and a long and healthy life in the vast majority of cases and so, by promoting this message, Cancervive is fulfilling a hugely important role, especially in rural communities where the disease can carry a stigma and is largely misunderstood.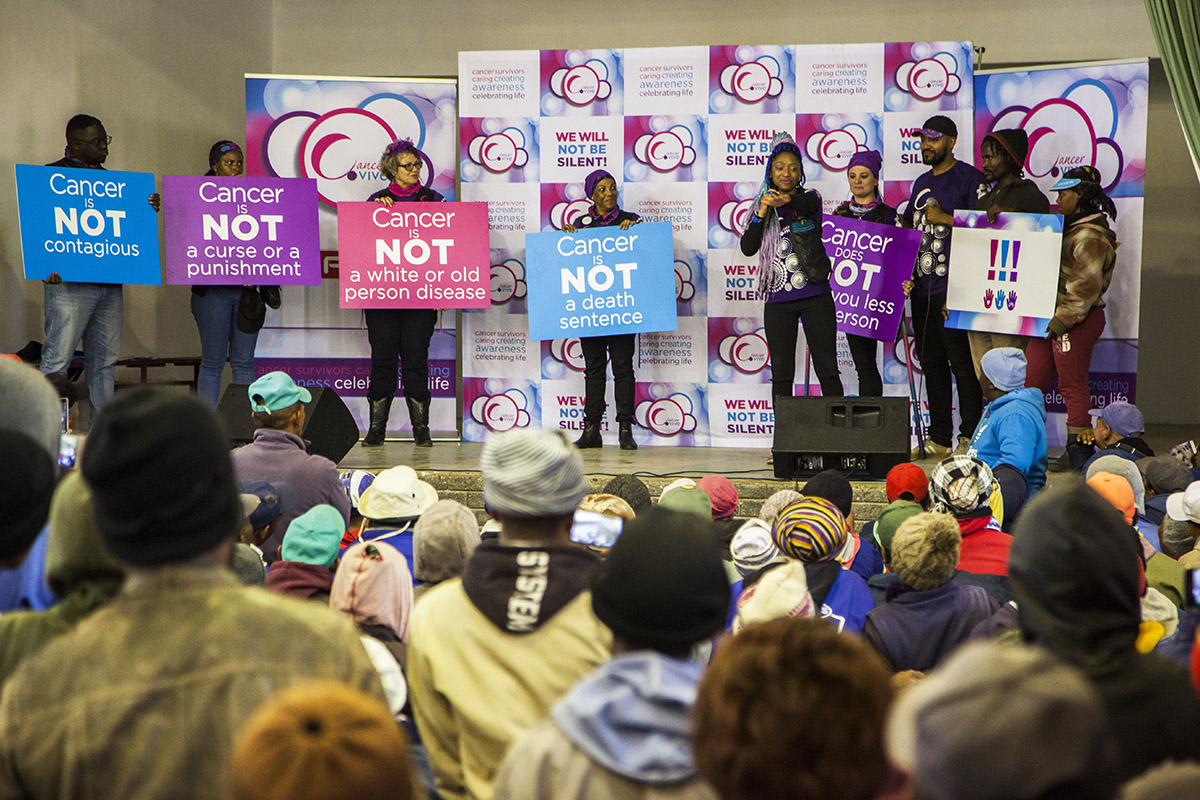 That the ladies – and gentlemen! – of Cancervive, choose to spread the word using their motorbikes to reinforce the message, only makes them even more worthy of our support.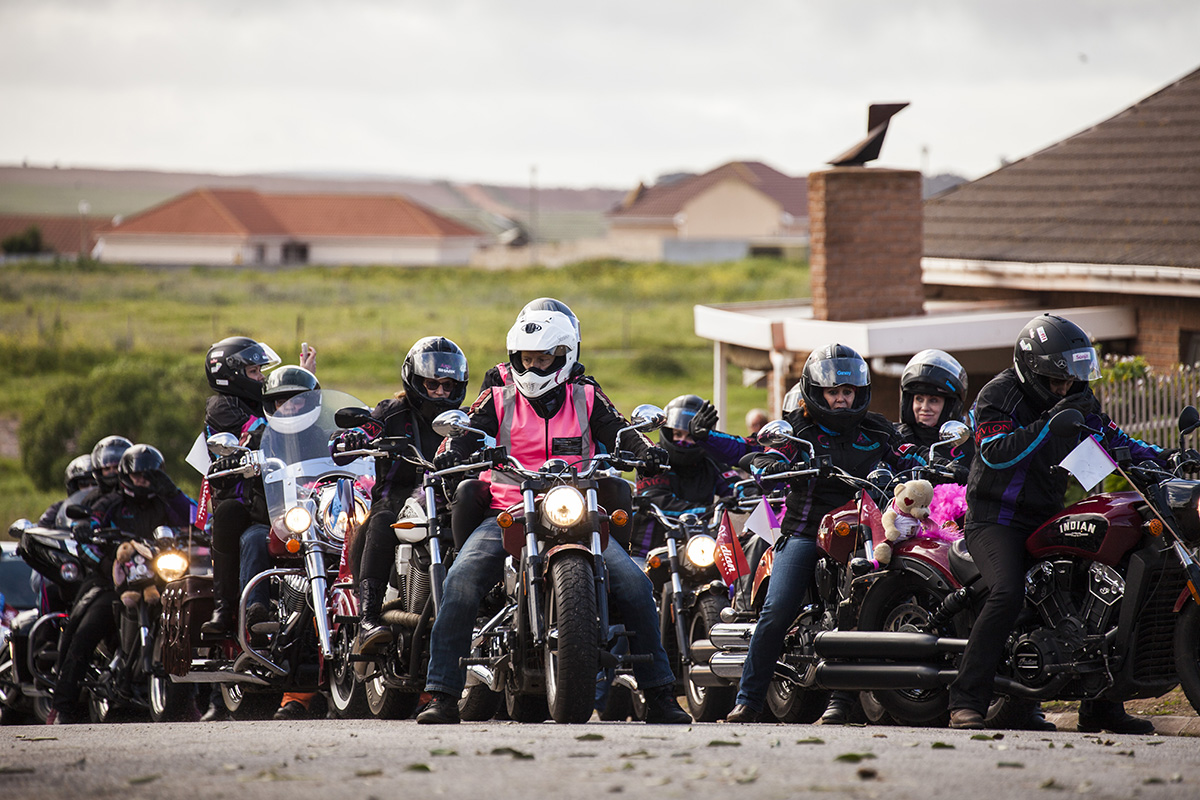 For more information, please visit the website, www.cancervive.co.za, where you can also donate and get involved.
ZA Bikers is proud to be the media partner for Cancervive. Please watch out for further Cancervive news and announcements on ZA Bikers or visit the Cancervive Facebook page.