When you buy a motorcycle at Fire It Up!, you are not simply taking possession of a new means of transport, you are also joining a community of fellow motorcyclists who are not only passionate about everything two-wheeled but who will go the extra mile to welcome you into that community.
Fire It Up! knows that the journey with a customer doesn't end when the motorcycle is ridden away: that is just the beginning.
Craig Langton explains…
"We want to get to know you better and we want you to know us better so that we can understand what you want from your dealership and you can understand the full extent of what we can do for you.
"All customers are invited to a monthly Customer Evening, where you can meet members of the Fire It Up! team – from sales and finance, accessories and tuning, service and maintenance, to management and workshop staff – and we can all get to know each other a bit better.
"Harry Fisher and Donovan Fourie will be there to talk about the Fire It Up! Tribe, which invites members to various events, from MotoGP Sundays, to technical evenings, Dyno days, Sunday breakfast rides and weekends away.
"Please join us at 6 pm on Thursday 26th August at Fire It Up's premises in Bryanston for our Customer Evening. Drinks and snacks will be served and you will get the opportunity to meet the team and ask any questions that you might have.
"Motorcycling is a solo pursuit but so much more fun when you do it with others".
The evening starts at the Fire Diner Restaurant on Thursday night at 6 pm.
If you are not yet a member of the Fire It Up Tribe Group on Facebook, join here: www.facebook.com/groups/fireituptribe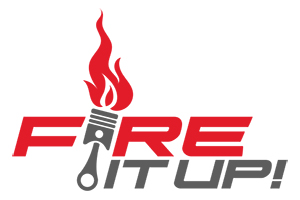 Tel: 011 467 0737
Web: www.fireitup.co.za
ZA Bikers Profile: Fire It Up!
Email: [email protected]
Social: Facebook / Instagram
Address: 1 Halifax Street, Bryanston, Sandton