LW Mag and Monster Energy are excited to announce the debut of the Monster Energy Triple Threat online Dirt Bike video competition, in association with Yamaha South Africa, Liqui Moly SA, Leatt and PlayStation/ Supercross 4.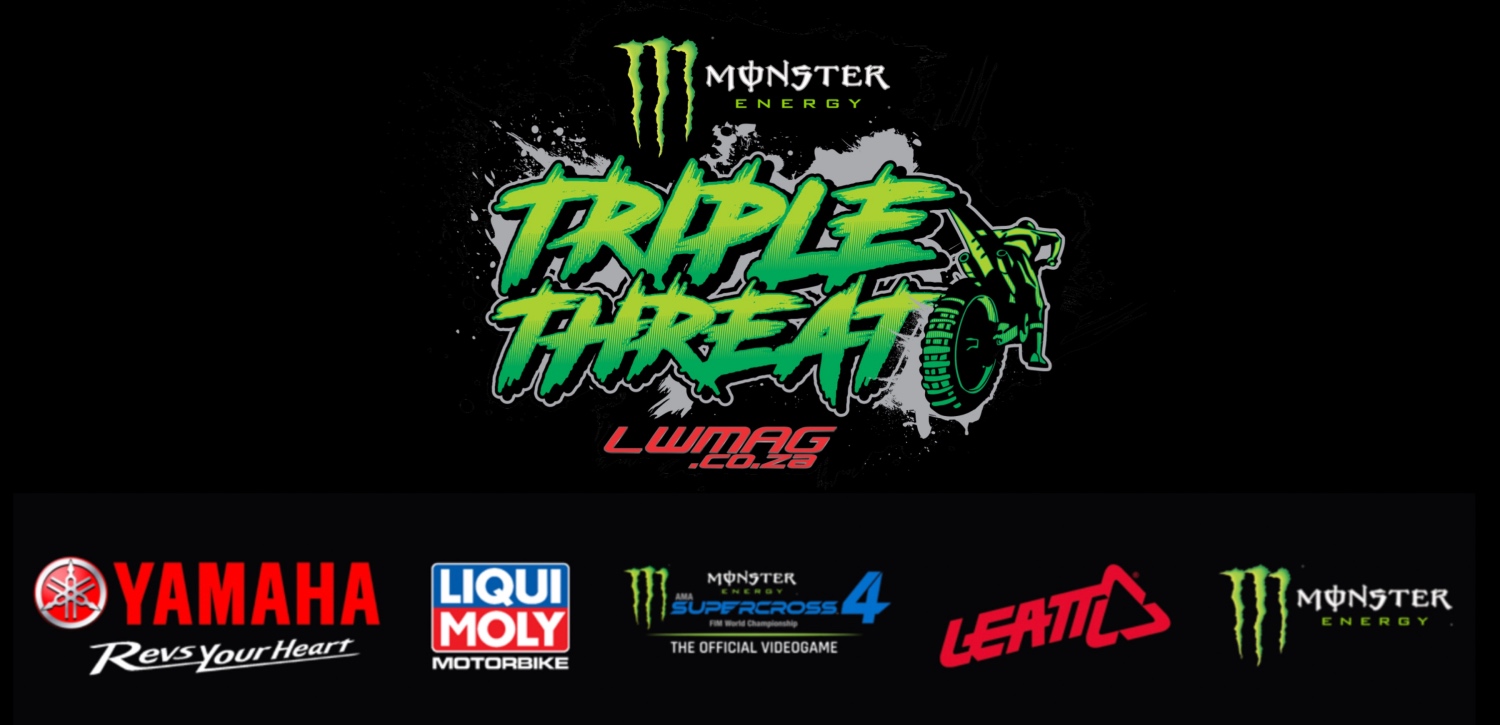 Calling all Dirt Bike Riders – beginner to pro level. No matter your discipline (Motocross, Enduro, Freestyle, PitBikes and Freeride) if you ride a Dirt Bike, we invite you to enter the Monster Energy Triple Threat online video competition. Entries are open from the 1st of September to the 30th of November 2021, and winners will be announced on 14 December 2021.
There are incredible prizes are up for grabs!
Every entry stands a chance of winning the Grand Prize of the all-new 2022 Yamaha YZ125 Motocross Bike.
The Pro Division winner will take home R20 000 in cash, and the Amateur Division winner (adult and junior) gets kitted out with Motocross gear from Leatt.
There will also be monthly spot prizes from Liqui Moly SA and Supercross 4 The Game.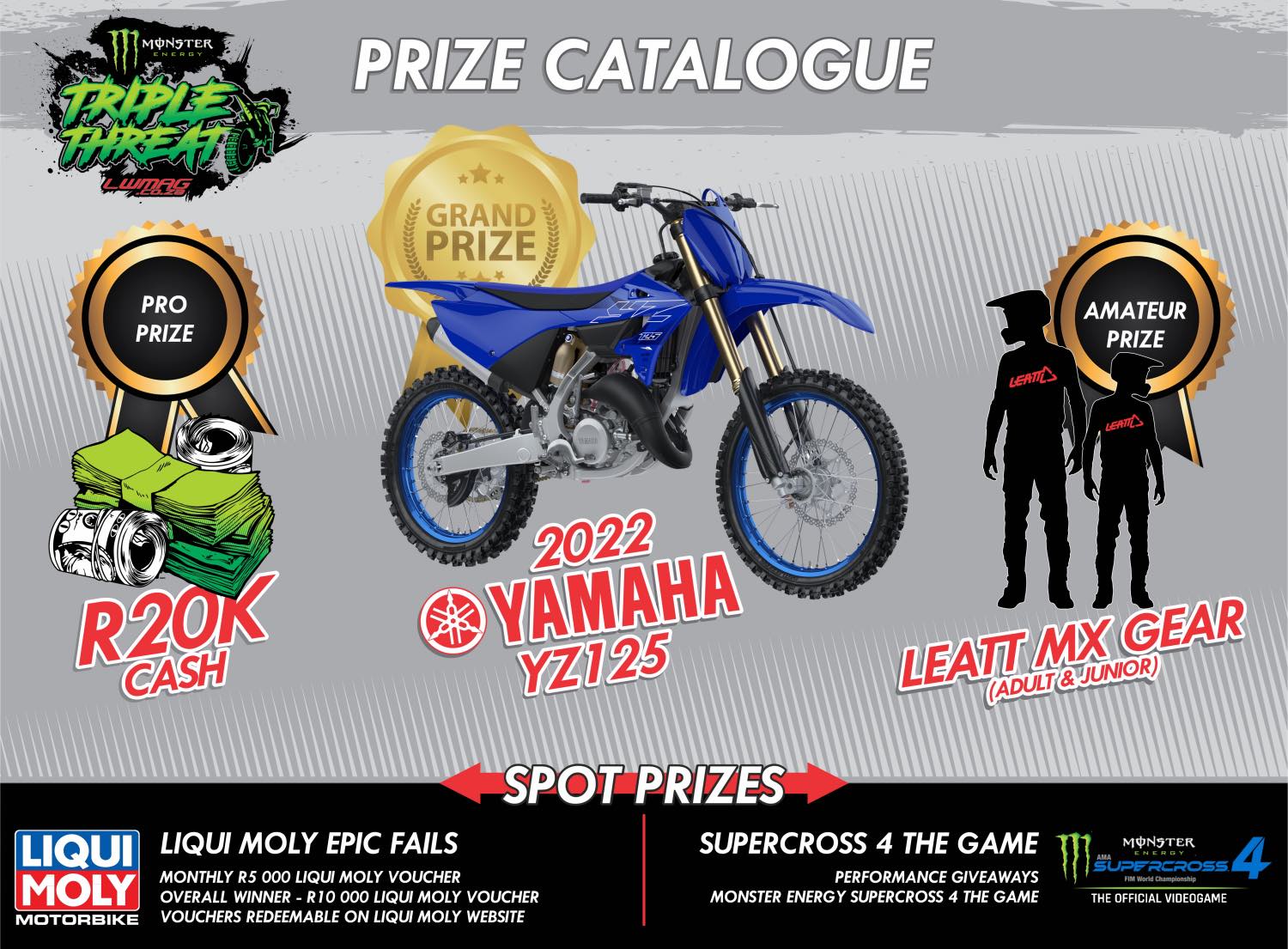 Entrants have the opportunity to choose from a list of Skill Categories that suit their riding style, head out to their favourite riding spots and get their video footage. Both Smartphone footage and professionally shot footage will be accepted. It's the riding, attempts and fun times we're looking for.
Skill Categories Include:
Wheelie (We want to see that back wheel action)
Stoppie / Nose Wheelie (We want to see that front-wheel action)
Technical Line (For the Enduro riders – show us your technical feats)
Cornering (Bar drag, roost, speed, style, creativity, etc.)
Jump (Any jump, big or small, send us your airtime)
Whip (Turn up, turn down, old school or new school – we love us some whips)
Trick (For the Freestyle/ Freeride riders – any trick in the book counts)
Speed (We're looking for that raw, flat-out speed)
Each entry must include either – three of the Skill Categories – or three versions of one Skill Category (Triple Threat).
For example:
Entry option 1: Video footage of a Wheelie, Trick and Jump (three Skill Categories).
Entry option 2: Video footage of three different Wheelies (one Skill Category – three times).
Epic Fails brought to you by Liqui Moly SA. In the name of fun, and a bit of laugher, we want to see your Epic Fail moments. Send in your crashes, failed attempts, and bloopers, and stand a chance of winning!
Each month a chosen winner will walk away with a R5 000.00 voucher, and the overall winner at the end of the competition will take home a R10 000.00 voucher. Vouchers can be redeemed for products and merchandise on the Liqui Moly online store.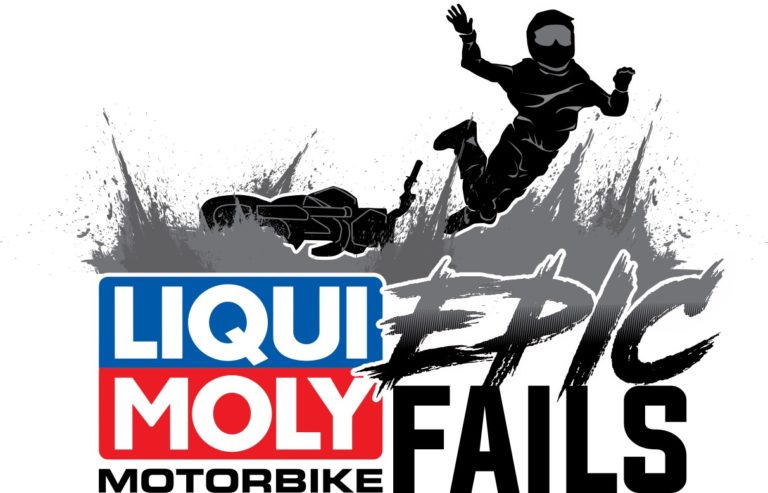 To enter your video submissions please send the raw footage, in landscape format, to [email protected] via WeTransfer. Include your full name and contact details, and if you are entering the Pro or Amateur division, or the Epic Fails.
For all details visit the official website HERE.
#MonsterEnergyTripleThreat #TripleThreat