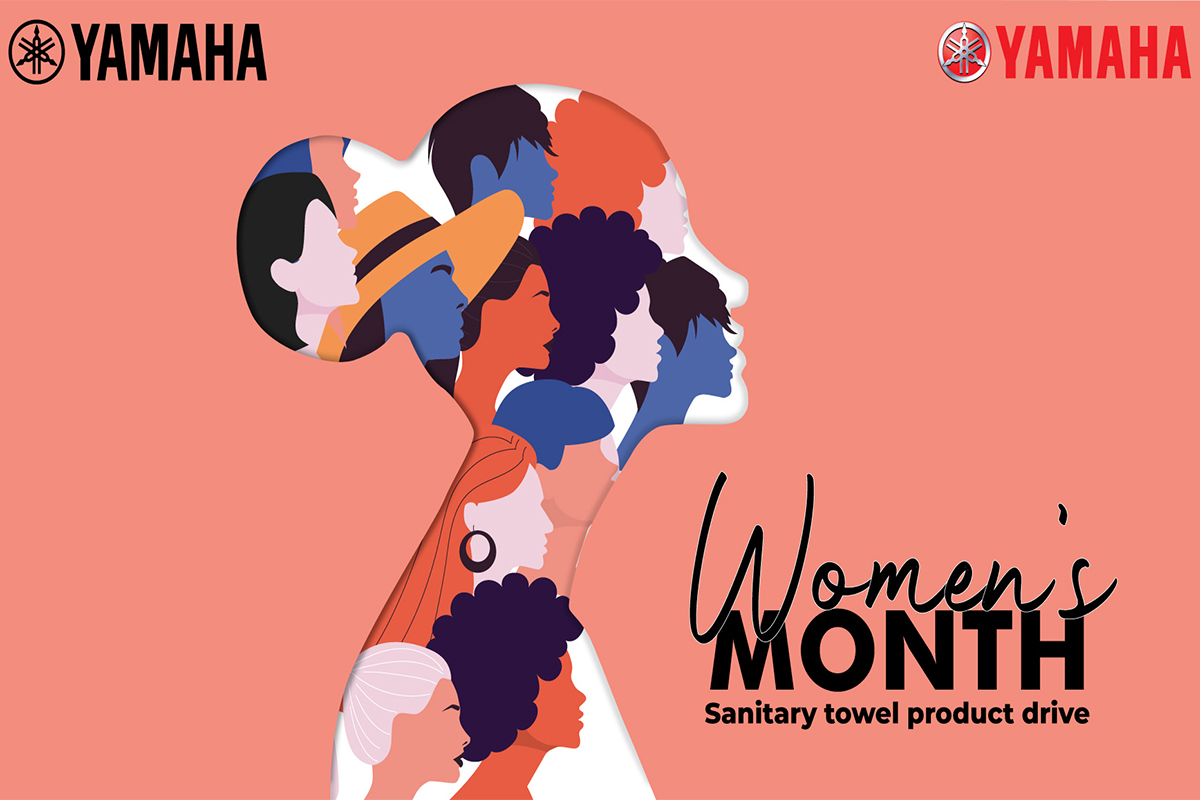 In response to the outcry of young girls missing school due to the lack of sanitary towels, Yamaha SA collaborated with staff and customers to play a vital role in eradicating period poverty. Timed with the nation's appreciation for women in August, Yamaha SA selected the month as the ideal one to dedicate to the donation of sanitary towels. Drop off points were located at World of Yamaha, Yamaha Linex Randburg, Yamaha Linex Lynwood and selected Yamaha retailers where staff and customers were encouraged to donate sanitary towels.
With the slogan #FutureFemales, the drive aimed to encourage the young ladies at Olievenhoutbosch Secondary School in Olievenhoutbosch, Centurion that their dreams are possible. The second part of the campaign aims to benefit the young ladies at the school in the long term too. The long-term plan involves a career mentorship program that encourages and informs female teenagers of their valuable skills and abilities required in the workplace.
In so doing, Yamaha SA is on the verge of launching a career mentorship program to empower selected matric girls at the donor school. In this program, the selected girls will have the opportunity to shadow a specific staff member to decide which career path is best suitable for their strengths and personality.
The career shadowing program is scheduled to kick off by the end of 2021. Yamaha SA is excited to be playing a role in eradicating period poverty and welcoming more females into previously male-dominated sectors.