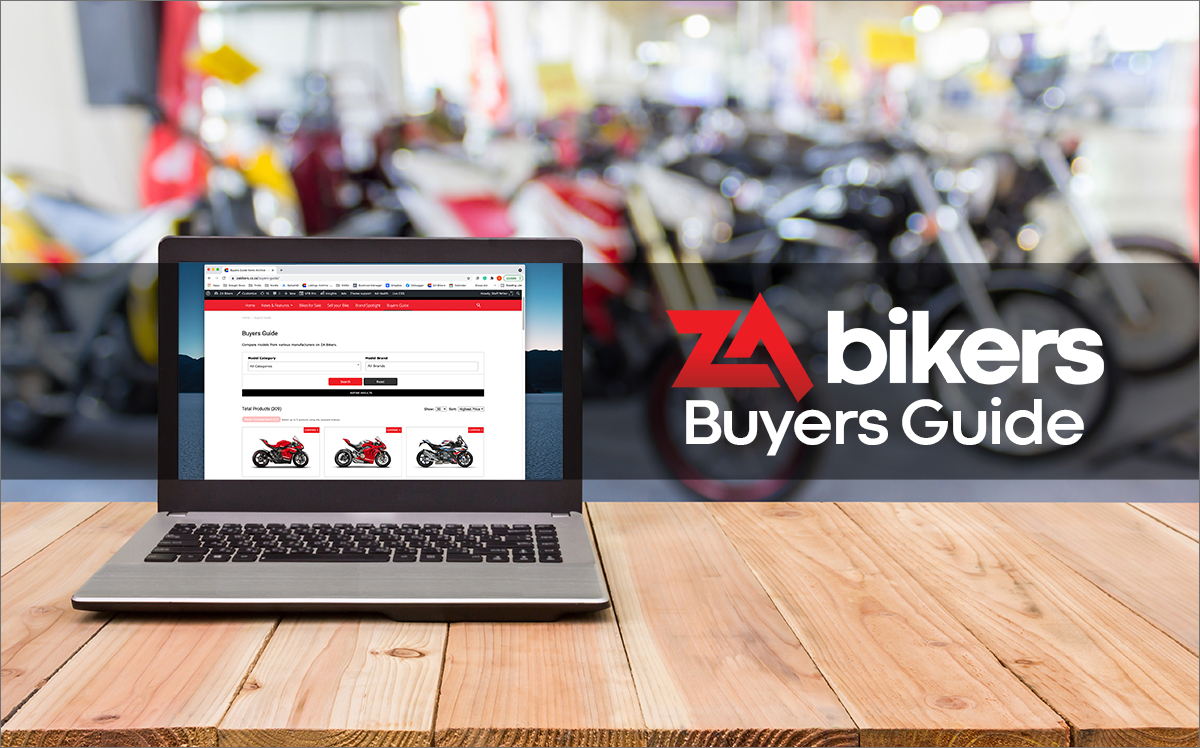 At ZA Bikers we are constantly innovating new ideas to assist our site visitors with researching their next motorcycle purchase. In summary, we've taken the original 'Static' Buyers Guide concept found at the back of most popular car/bike magazines, and created a 21st Century digital version of this, whereby site visitors can select different bike models that they are interested in and compare them against each other.
Let's take a look inside…
When you arrive on the Buyers Guide landing page, you can search either by 'Model Category' or 'Model Brand'. If you select a 'Model Category' for example 'Adventure', you can then further filter down your search by selecting your desired brand/s of choice. You can also refine your search further by 'Price' and 'Engine Capacity'. Once your desired search is ready, click the search button.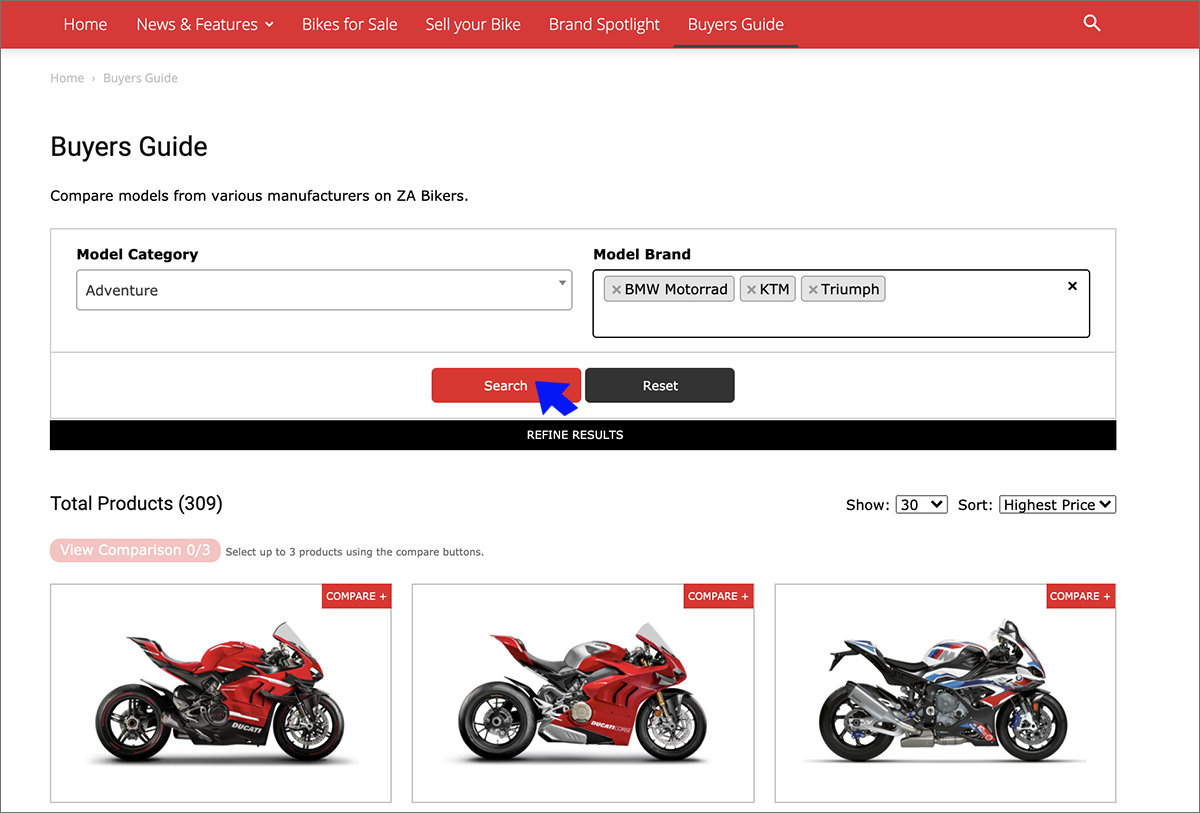 Next, click on the bike/s that you wish to compare, a maximum of 3 bikes at a time can be compared. Once selected, click the 'View Comparison' button.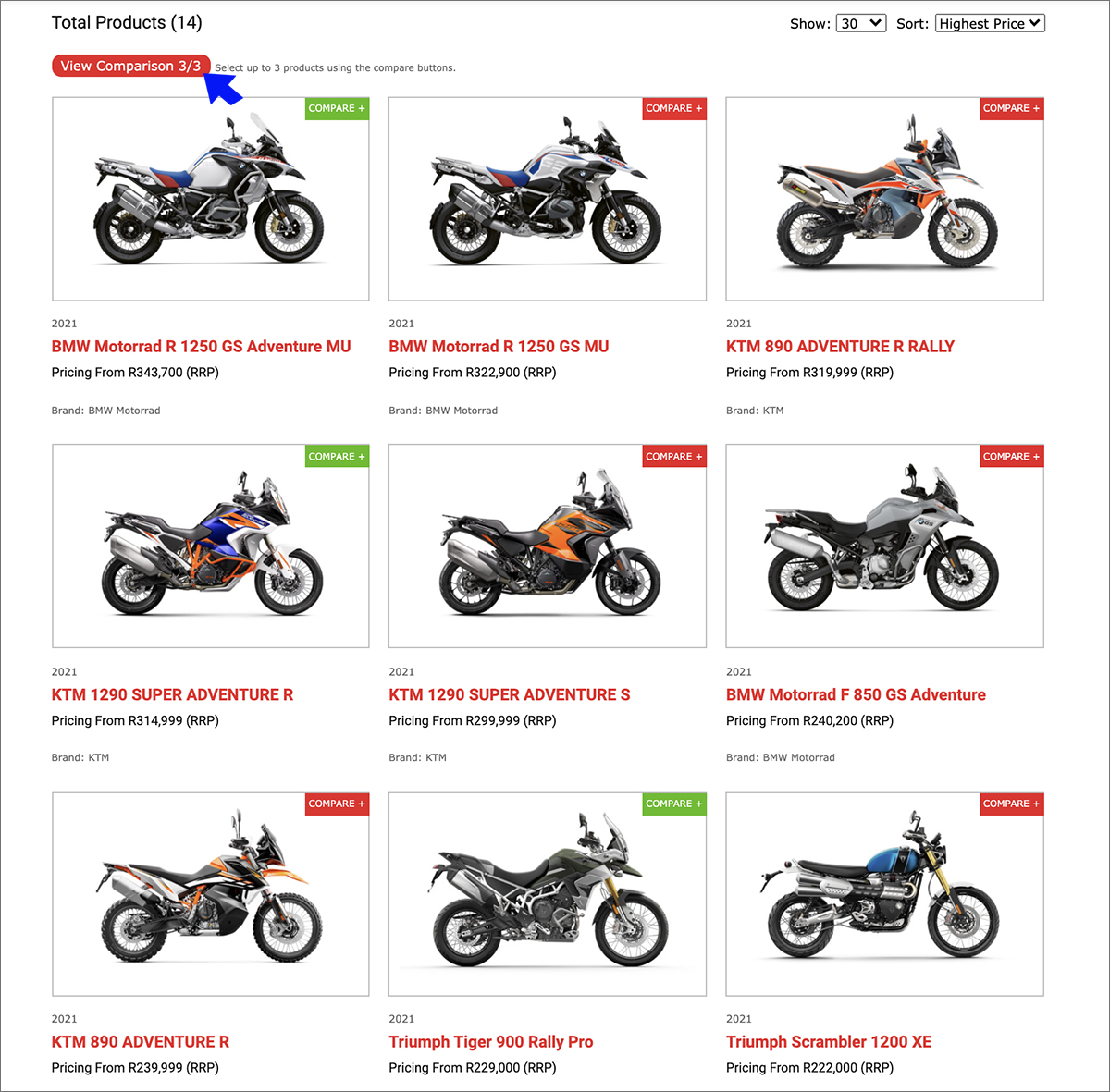 Now you can compare your selected bike models in a visually friendly layout. Here you'll be able to see 'Standard Features' and 'Specifications' for each model selected.
At the bottom of each column, you can dive down even further into a particular bike by clicking 'View Product'.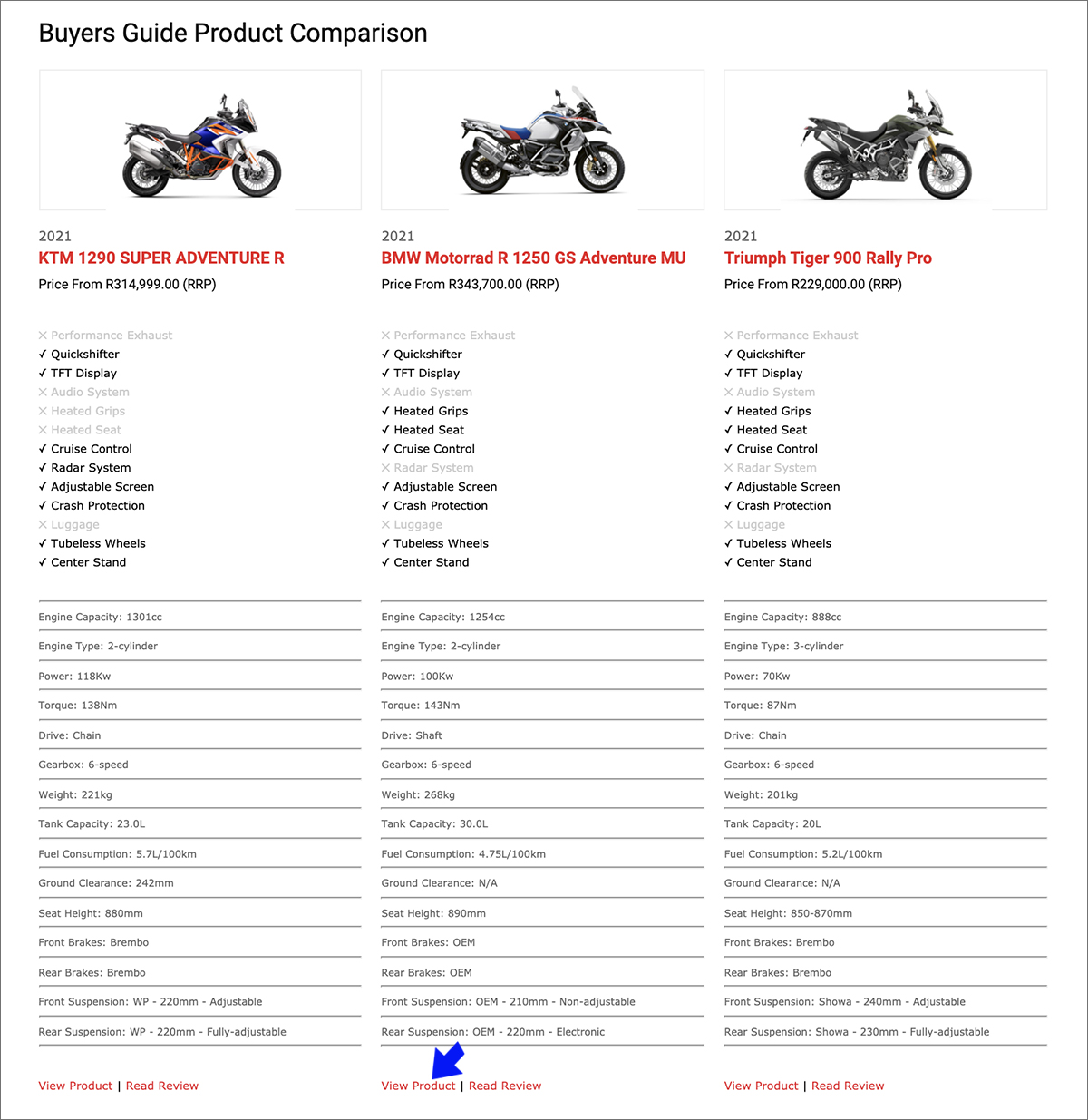 From here more information such as; Product Overview, Specs, Video is available for furthering your research. If you are wanting that third-party opinion on the bike, an independent 'Review' (by ZA Bikers) is available for your reading pleasure (when applicable).
Finally, when you're sold on what bike is for you, then follow the link to the 'Brands' website, for more information on your closest dealership and buying process.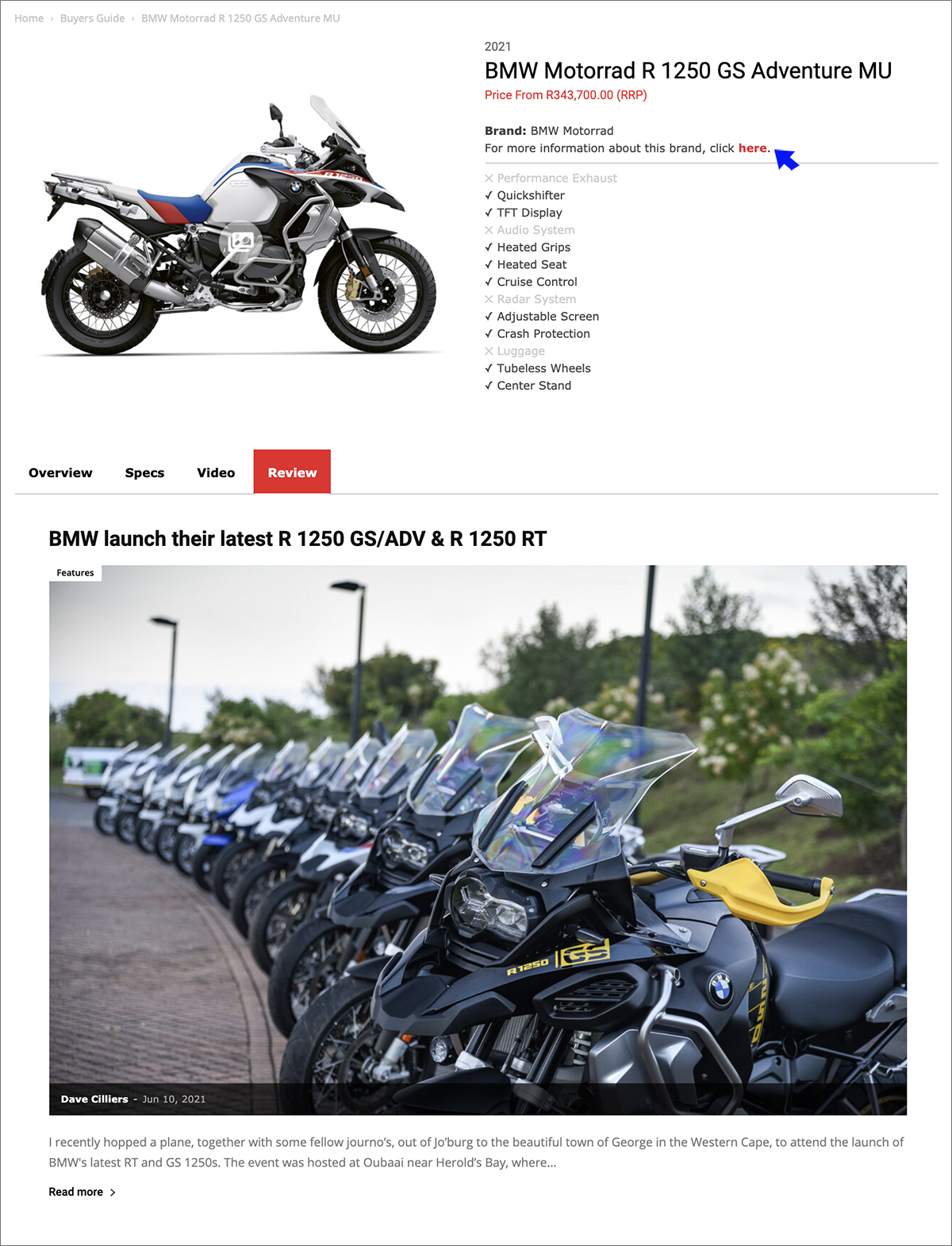 See ZA Bikers Buyers Guide in action HERE.
Happy Researching!
😊