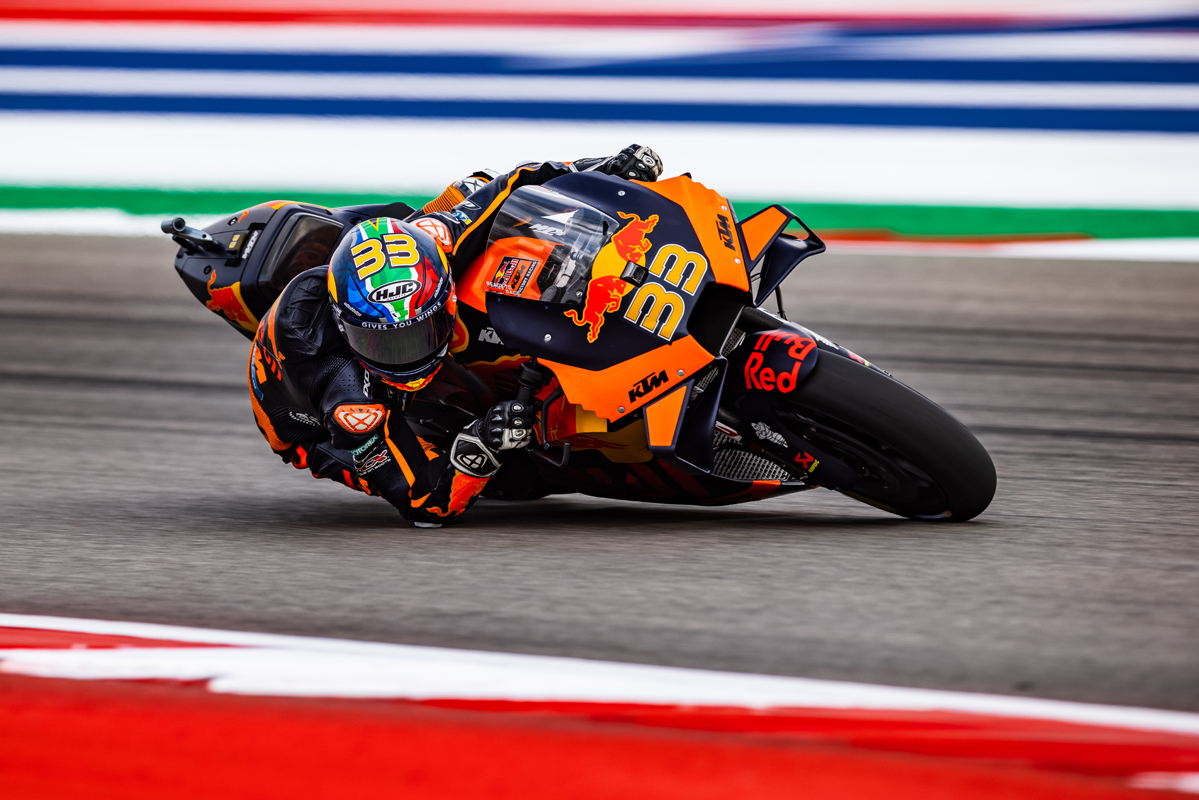 This weekend saw the Binders visit the epic Circuit of the Americas for the first of four final outings in the 2021 MotoGP championship. It has been two years since 'GP' rubber has touched down on the Texan asphalt, but luckily round fifteen this year has brought riders back to the fast and very demanding Circuit of the Americas.
Darryn Binder
Darryn Binder started his race weekend with some bad luck in FP3, where his first few laps were deleted for exceeding track limits, but he quickly improved upon his times and ended FP3 19th with a 2'17.554 lap. Binder pushed hard in Q1 but couldn't match the pace of the leaders and found himself outside of the top-15 for the majority of the session. After trying his best, Darryn would start the race from 17th.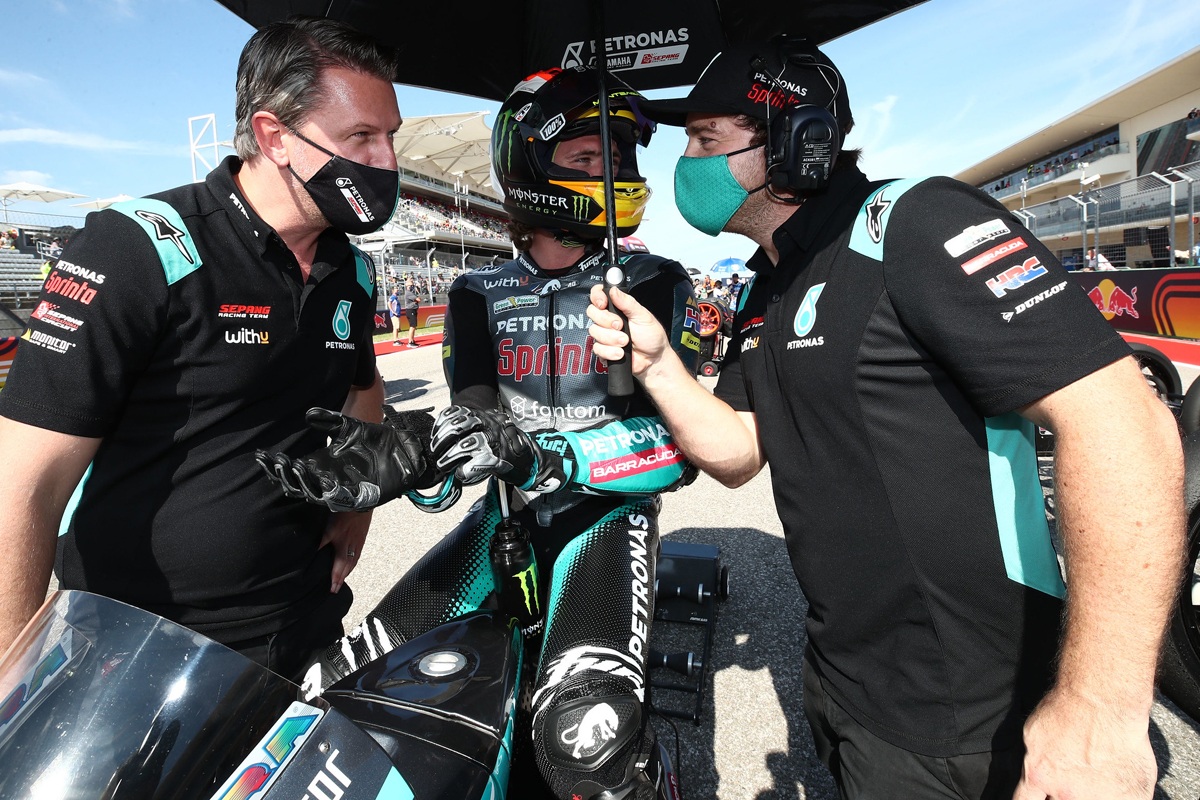 Finding himself nearly right at the back of the grid, Darryn had to make a good start at all costs and that he did. An aggressive start from 17th on the grid was made by Darryn and he continued to make up positions until finding himself in 7th after just one lap.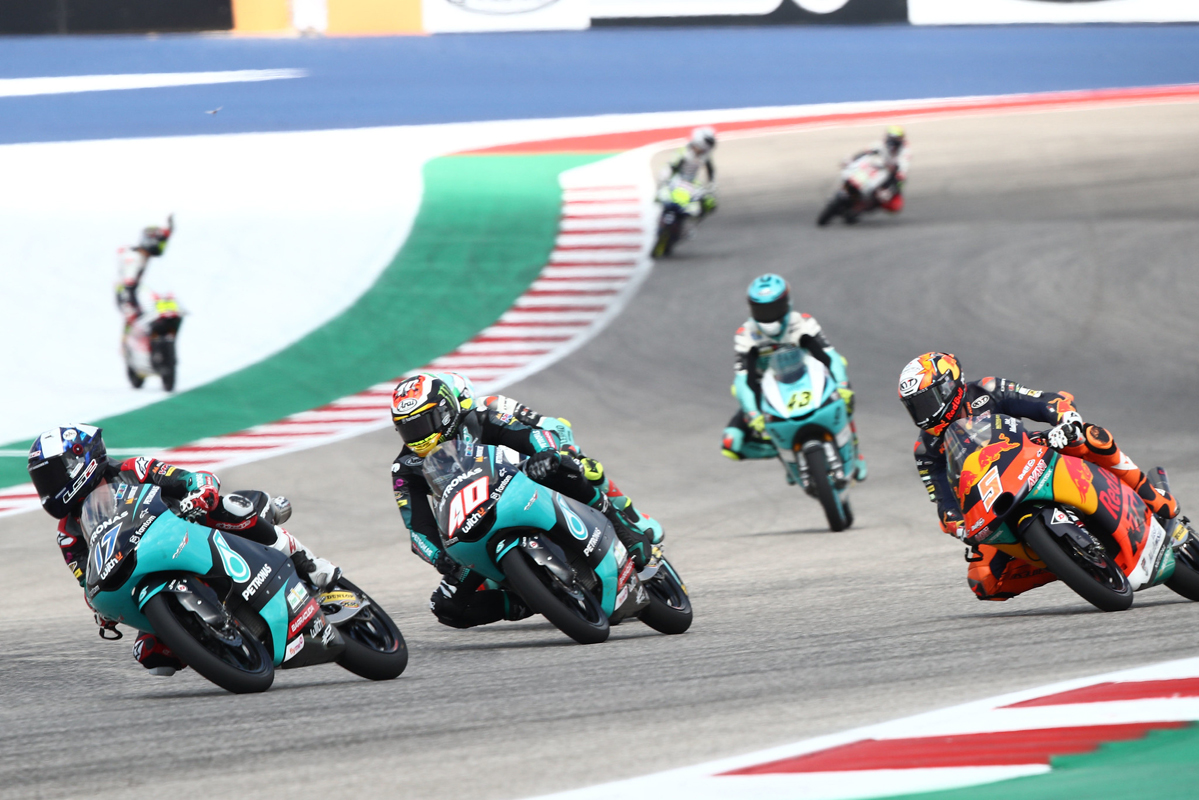 As the race continued to unfold, Darryn ran alongside his team-mate McPhee and the pair continued to cut through the field. Unfortunately, a red flag threw a spanner into the works, cancelling the progress he had made to second overall, meaning he would finish the race in 7th.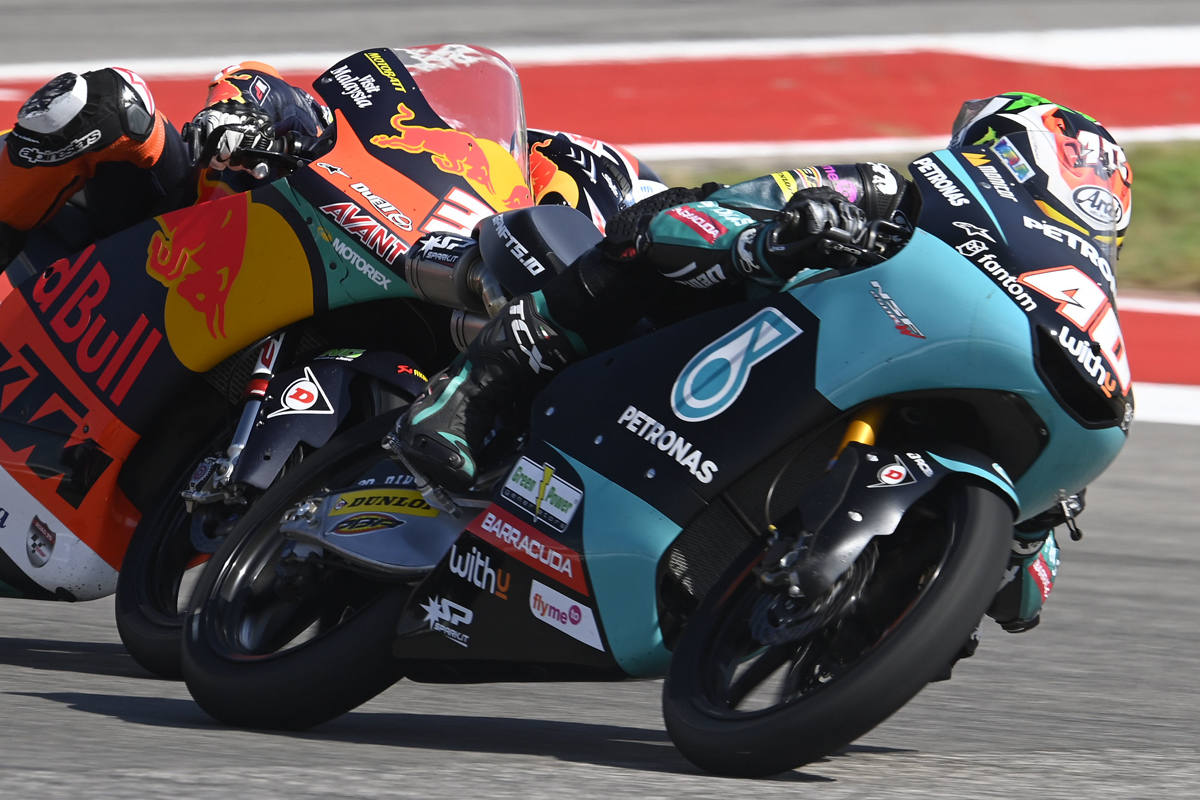 DB: "It's been a really difficult weekend for me – I've been struggling to find one-lap speed, but in the race I knew that if I could just get my head down and keep chipping away I could get to the front. Just before the first red flag came out I'd actually got myself into fifth which I was happy with but when the flag came out we went back a lap so I restarted seventh. I really knew I was in with a shout and I was really keen on a five-lap sprint race. I got off to a great start and was sitting in second place. I don't know what happened to Guevara's bike but the next corner I was a bit sceptical if there was something on the track so I got passed for third. I was back into second when the second red flag came out which was a real shame. Still, I'm happy because the team just kept working so hard and we kept improving. I mean we came through Q1 and qualified 17th but on Sunday we managed to pull everything together, and the same with John too. It was so nice to be fighting for the podium with my team-mate again, and I feel it's the way it should be. Congratulations to John! It's exactly what we all needed and I feel like the team especially really deserve these results."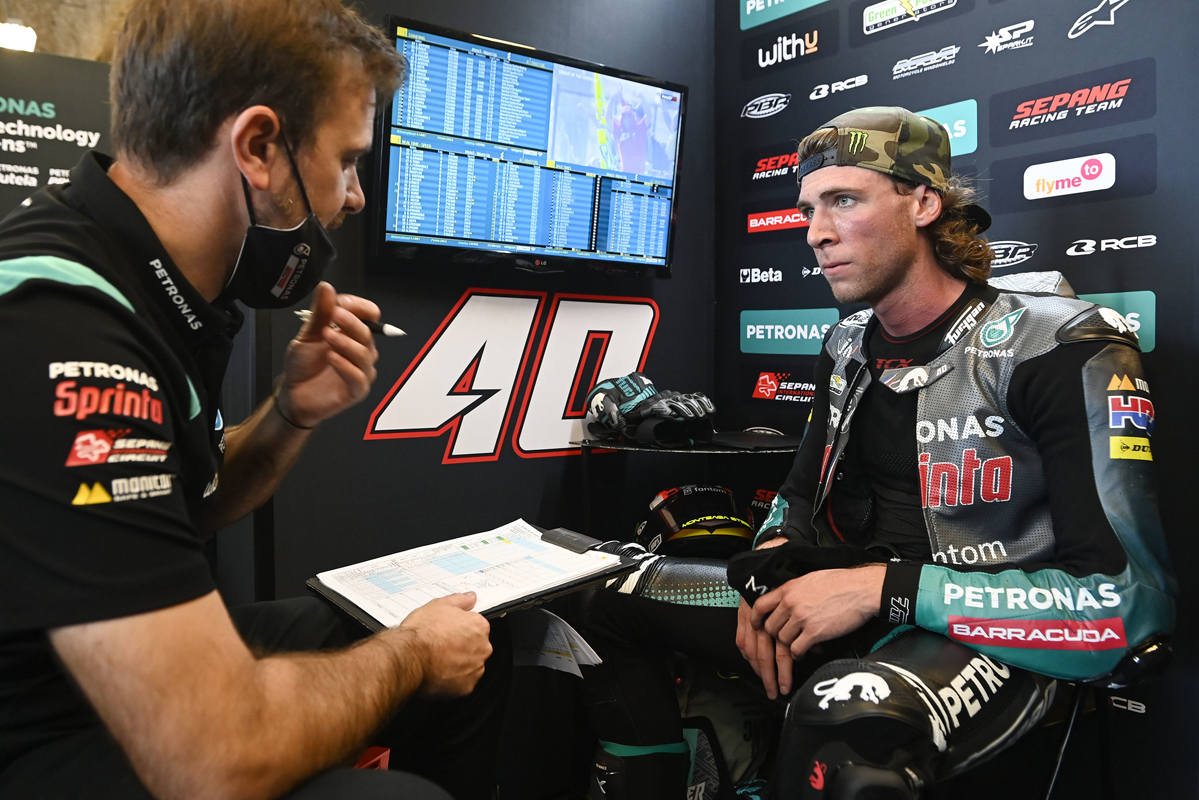 Brad Binder
Brad Binder had a great start to his race weekend with his last flying lap of FP3 placing him straight into Q2. The Styrian GP winner had some difficulties during FP4, but by using a hard/soft tyre combo for his final attempt, Binder clocked his best lap and landed 11th.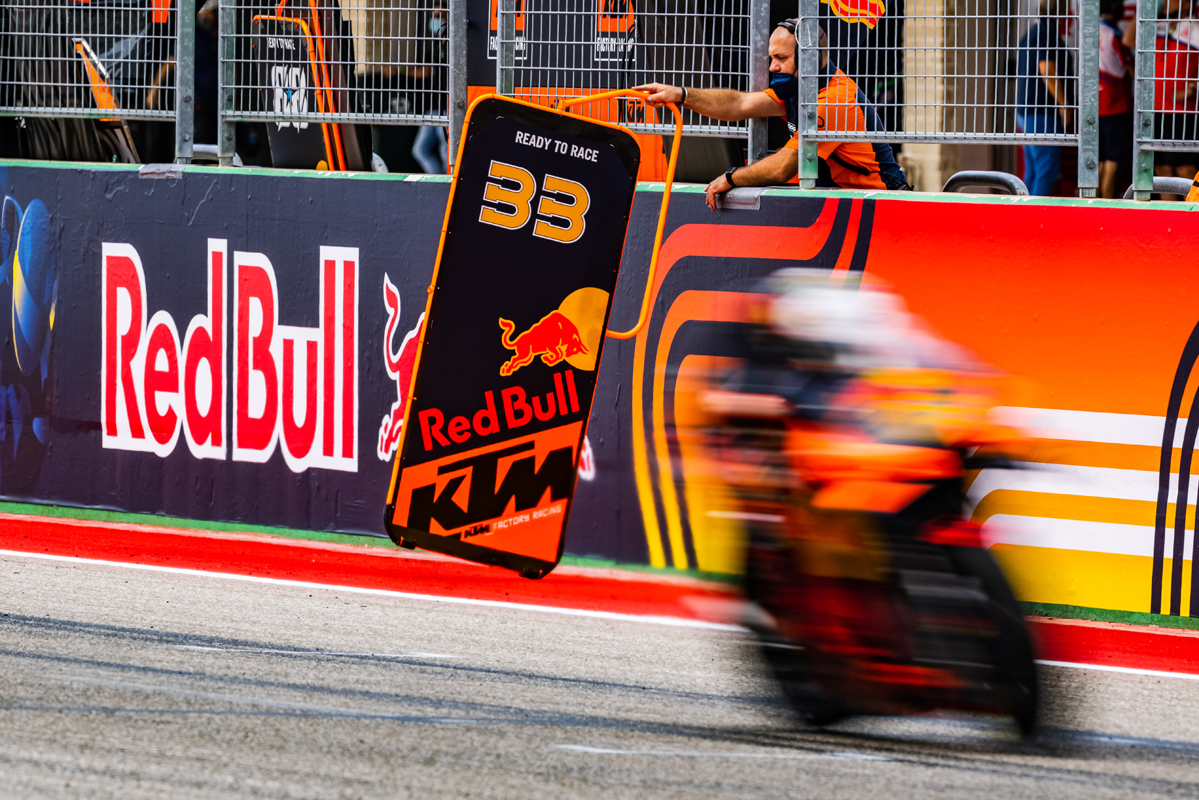 Race day saw Brad roar away from 11th on the start grid and enjoy an intense fight with world champion Joan Mir for most of the distance. The 26-year-old started to slowly drop away from the tussle for 6th in the final stages and finished the race in a respectable 9th.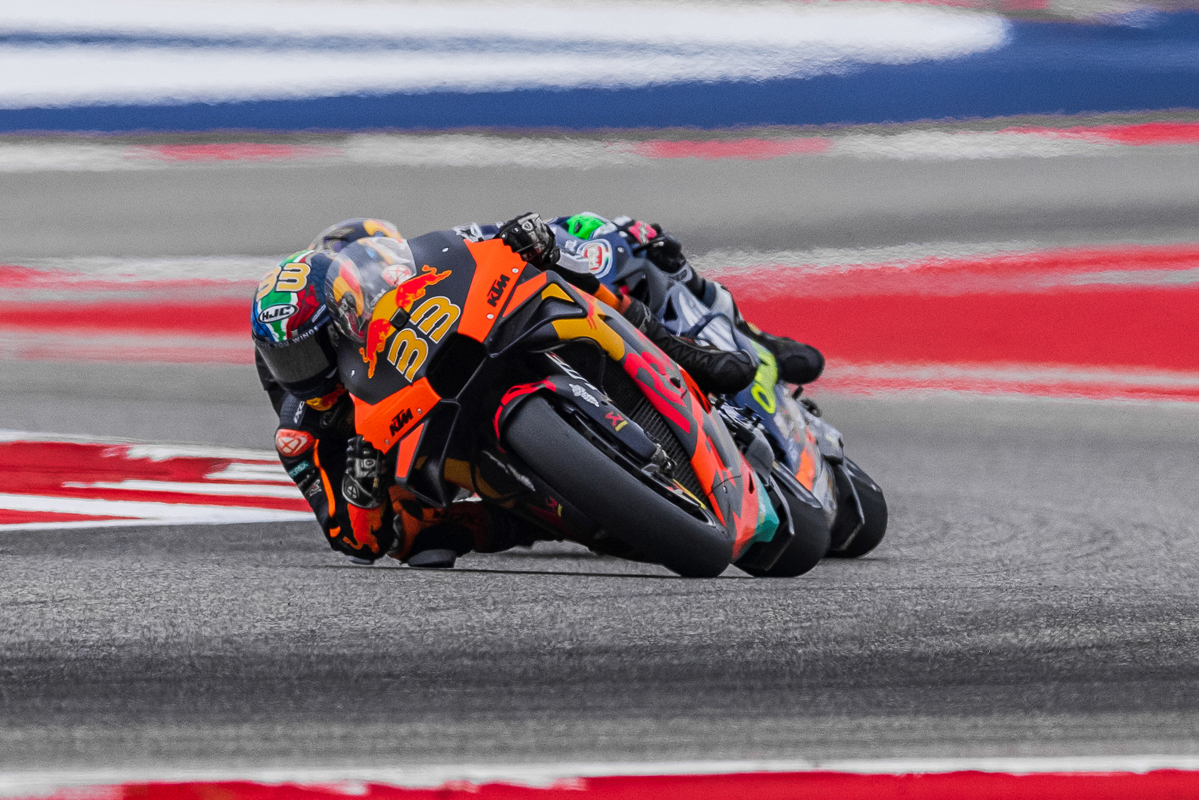 BB: "Going into the race, I felt that we hadn't done a lot of quality laps this weekend. I didn't have the best rhythm and I was missing a bit of speed but in the end, I gave my best and the team did a fantastic job to give me the best available package for the race. We are nowhere near where we need to be – and where we want to be – but it was P9 today. There was not much more I could have done. We'll keep working and try again in Misano."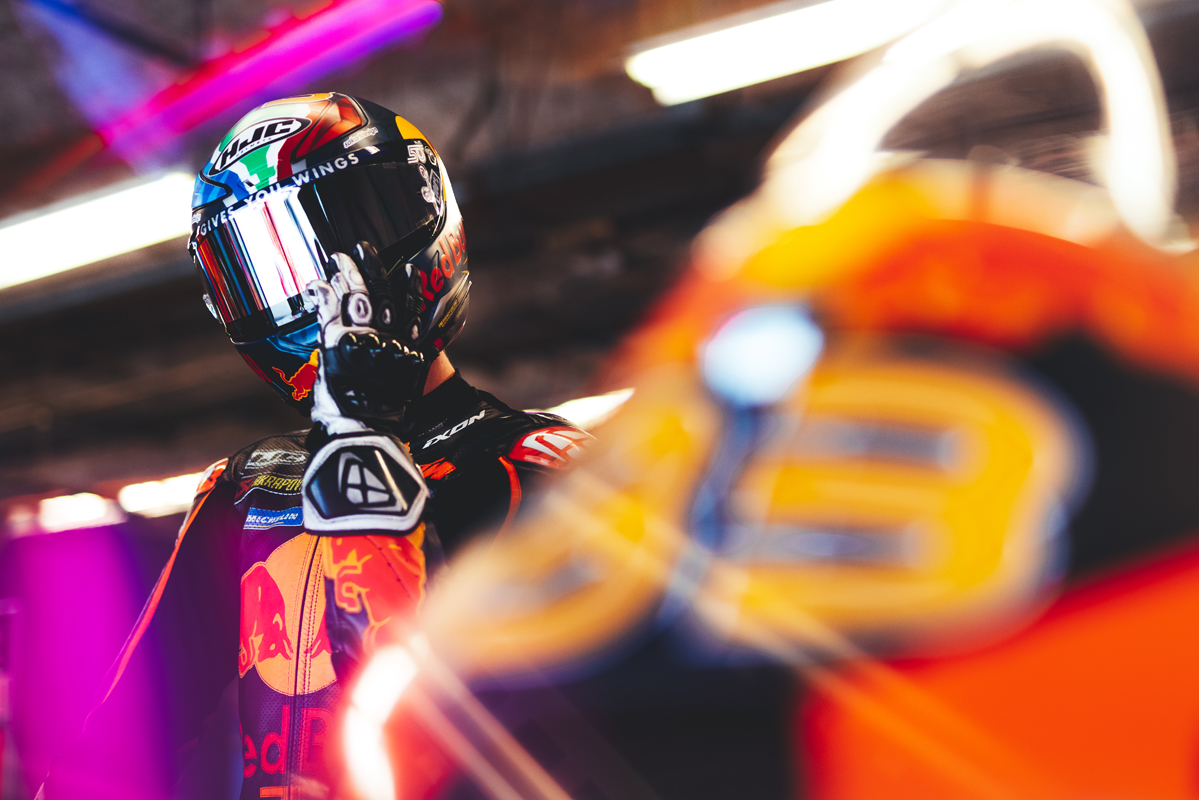 MotoGP journeys back to Europe for the final trio of Grand Prix events in San Marino, Portugal and Spain. The Binders will get two weeks off before reconvening at the Misano World Circuit on October 23rd and 24th.