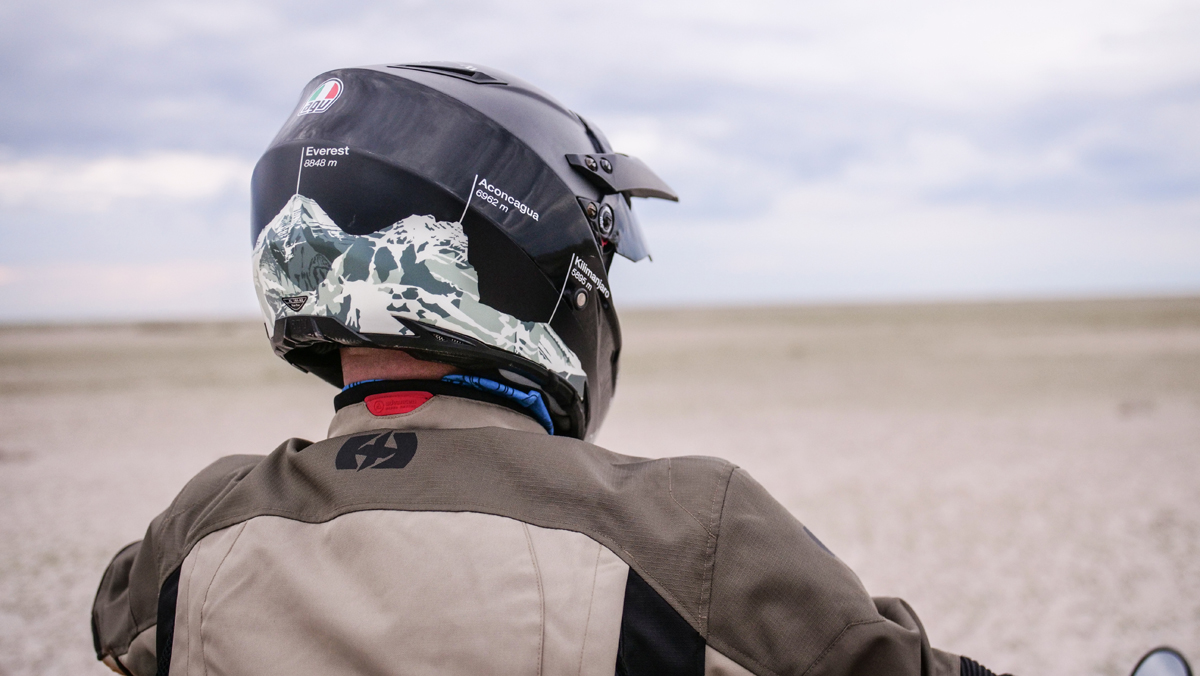 Imagine for a moment that you can only own one motorcycle. For the sake of this exercise, consider too that you use this bike as everyday transport, not just as weekend entertainment. What bike would you buy and why? Obviously, the kind of riding you do is going to be a huge motivating factor determining your choice. I did such an exercise and this is kind of how it all went…
Thinking about the kind of riding that I do these days, it was soon apparent that an Adventure bike was going to best meet my needs. Not that I necessarily do that much off-road riding, but we have just too many stunning dirt roads to ride to have a bike that has no real off-road capability. If you are only going to own one bike, then Swiss Army like versatility is a massive plus. I have a serious soft spot for 'Retro' bikes, but as I carefully weighed up my options I soon realised that this decision had to be driven as much, if not more, by the head than by the heart. Modern Adventure bikes have become so hugely capable in various roles that they make a compelling argument for 'one and only' status.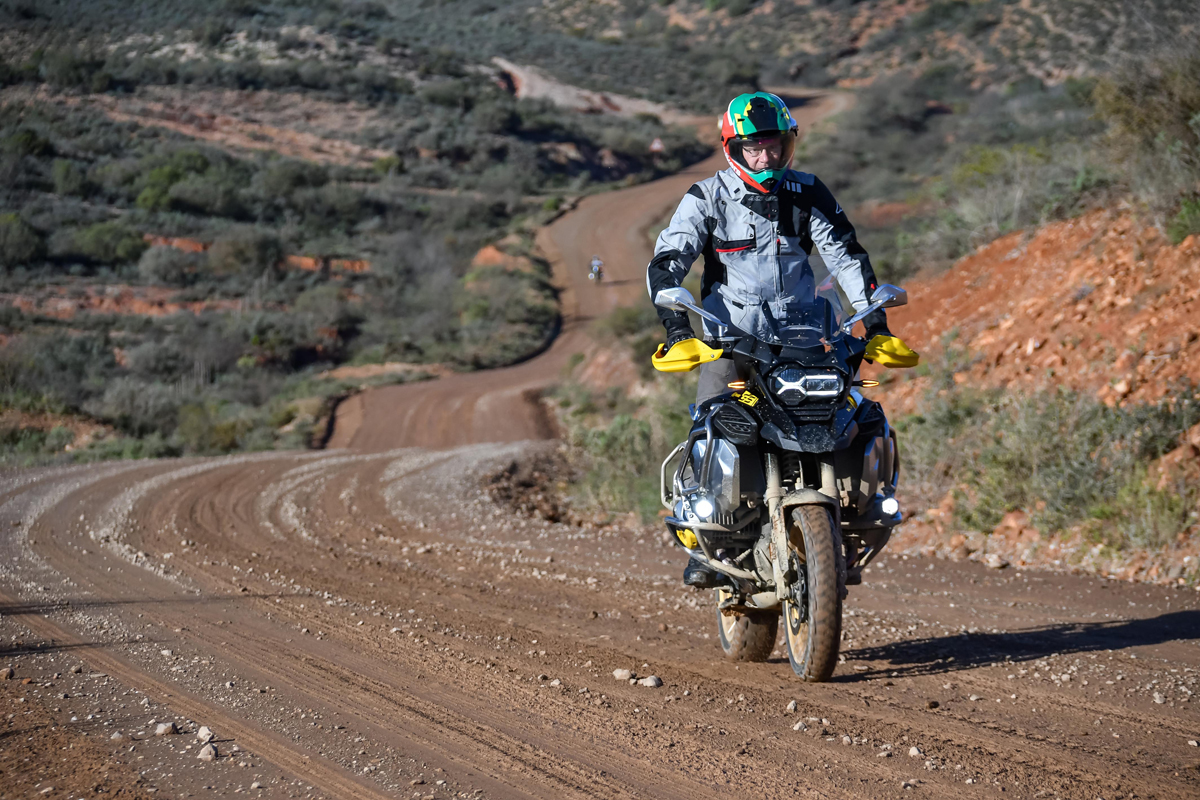 So what were my considerations? I put together a 'filter' by which I would sort of score the bikes under consideration. I love long, open road trips to faraway places, so these are the factors which I realized were really important. Reliability. This is absolutely non-negotiable. I need to know that I can get there and back with the highest degree of certainty. Comfort. 1000 kay plus days mean at least 10 hours in the saddle. Wind/weather protection and seat comfort are essential. Tank capacity and fuel economy. When you do long days in the saddle, your overall travel time is impacted more by the number of stops you are forced to make, than the speed at which you ride.
Weight. The heavier the bike that you ride, the more effort expended to ride it. Adequate performance. The bike must be able to cruise effortlessly at the speed limit 'plus VAT'. Simple to run and maintain. The fewer electronics the better. Value for money. Covid and a weak Rand have made affordability a big issue. The less you have to pay for the bike and travel accessories the more money you have for trips. The value of your bike also has a huge bearing on the cost of comprehensive insurance.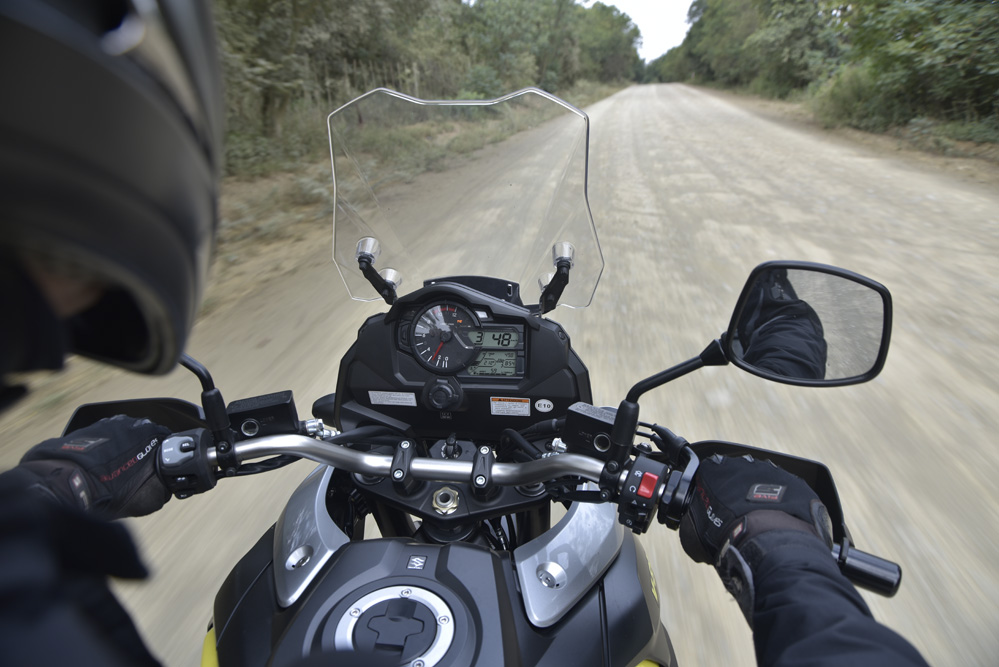 So what bikes came up on my radar? Perhaps the best way to start is to say what obvious choices did not make the cut. All the big-bore Adventure bikes. Too expensive to buy, equip and maintain. Endowed with excessive performance. Never thought I would say that, however, when I honestly analysed the riding that I do, I realised that road and traffic conditions simply don't enable us to ride the way that we used to. These bikes are also all a bit porky.
At the other end of the spectrum is what have become known as 'Dual Sport' bikes. Street legal dirt bikes. Whilst they rock off-road they are just not able to smash big distances without severely punishing the rider.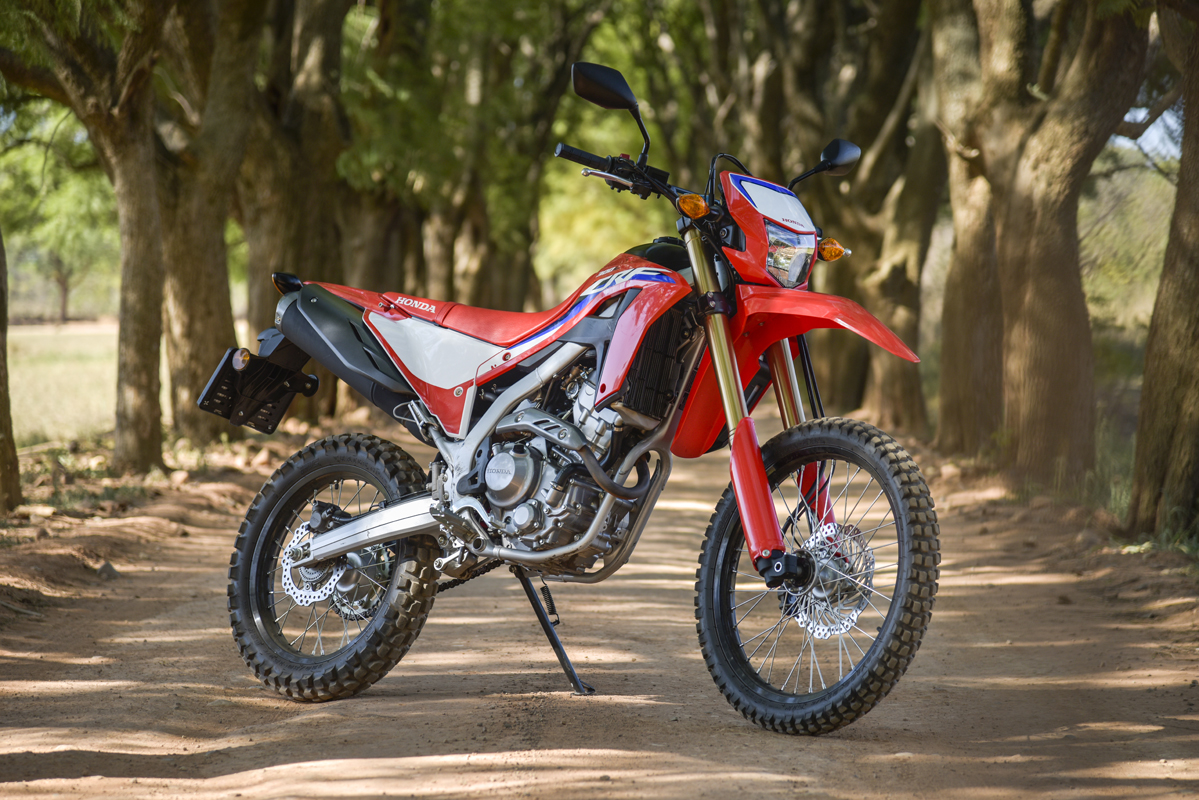 Retro's such as Scrambler Ducati's and Triumph Scramblers are uber cool, but just need too many add-ons to make them work. Very much a heart buy. Tank size is also a severely limiting factor. The same applies to another old favourite of mine, the Triumph Bonneville T120. So what about mid-range Adventure offerings? Candidates are BMW 850 GS, KTM 790/890, Honda Africa Twin, Ducati Multistrada, Triumph Tiger 900, Suzuki DL1050 V-Strom and the Yamaha T7 Tenere. These are, by and large, all good bikes which tick most of my boxes, with one vital exception. Price! The Yamaha is the 'cheapest' at R200 000. The others are all R220 000 or more.
The Yamaha had me looking long and hard. It scores on simplicity, has great off-road ability (perhaps more than I need though), a CP2 engine with reliability, economy and reasonable, if not great, long-distance comfort. But, compared to the rest of the world we have still had to pay a premium for its pleasures… Honda's NC 750 got some serious consideration, ticking all the boxes except real off-road ability due to its 17" wheels. What else is there? Damn, then it hit me! Why do these bikes so often fly under the radar? Consider, if you will, Suzuki's venerable DL650 V-Strom!
The 'Strom has been around for almost 20 years. The V-Twin motor has evolved into an incredibly reliable and one of the all-round most pleasant motors in all of motorcycledom. Bulletproof, economical and endowed with decent performance, it dispenses with highway miles effortlessly, topping out at around 200 kph, not that that is in any way a requirement. It strikes a great balance between road and off-road with suspension that provides on-road comfort and the ability to traverse dirt tracks, albeit slightly slower than it's better, for off-road, suspended opposition.
On the road, where it is likely to spend most of its time, it is more planted, with its 19" front wheel than the 21" crew. Comfort is truly exceptional, with a brilliant seat, good screen and comfy ergonomics. The tank is a full 20 litres, giving a range of over 400 kays at speed limit touring. The XT version has strong, tubeless spoked wheels. Great for plug and play convenience. Anything you ever wanted to bolt, or hang on your motorcycle is also available for the DL. Now for the real kicker. All of this comes at a price of only R145 500. Considering how I intend to use this bike it is, for me, a no brainer!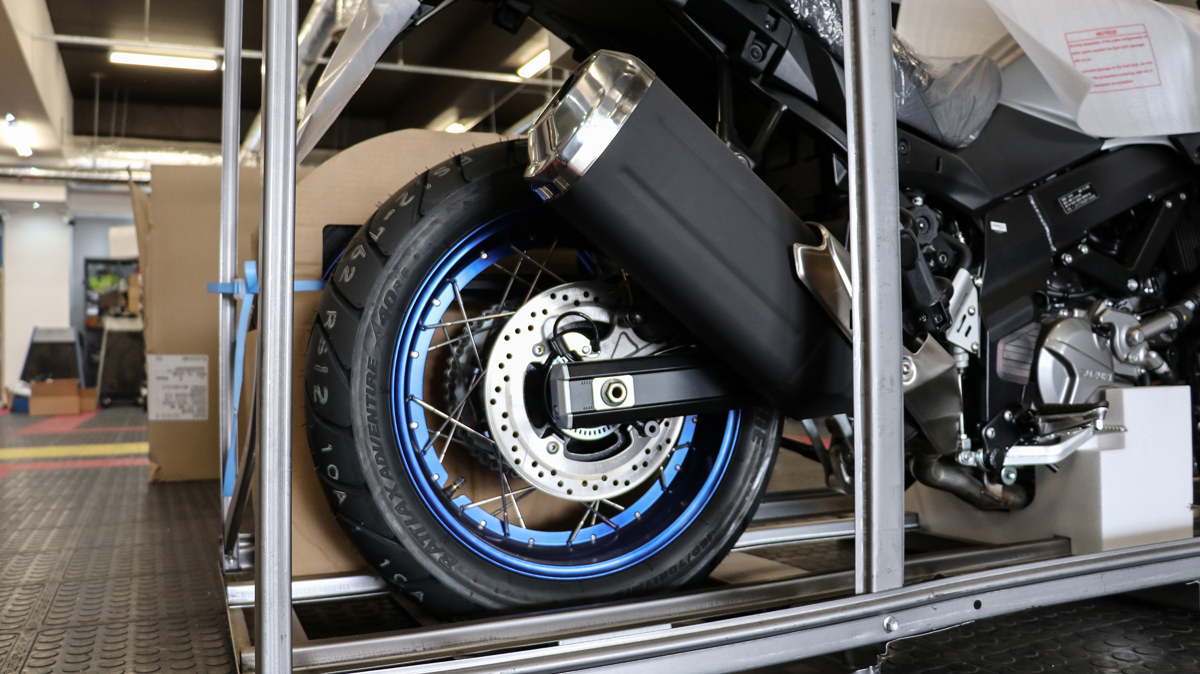 I happened to come across a YouTube channel called Adventurism.
It features a Dutch girl named Nora, who has recently completed a trip from the northernmost Cape (in Norway)to the Fairest Cape of them all. You know the one with a certain Table shaped mountain? A 35,000k trip through Africa, together with her boyfriend, on two DL650 XT's. They really toughed it out, visiting some truly gnarly places. The two 'Stroms performed absolutely faultlessly. Prior to this adventure, Nora travelled from Holland to India and Thailand, racking up over 80 000 kays on her DL 650 with nary a hiccup. See what I mean about reliability and all road ability?
I hope to take delivery of my new Silver Grey, with stunning metallic blue wheels, Suzuki DL650 V-Strom XT in the course of the next week. What will follow is a series of 'Strom Stories', where I share some of the Adventures undertaken on the DL. As Covid fades, cross-border travel opens up and, God willing, my new beast is going to carry me far and wide. Botswana and Namibia, here we come. I cannot wait!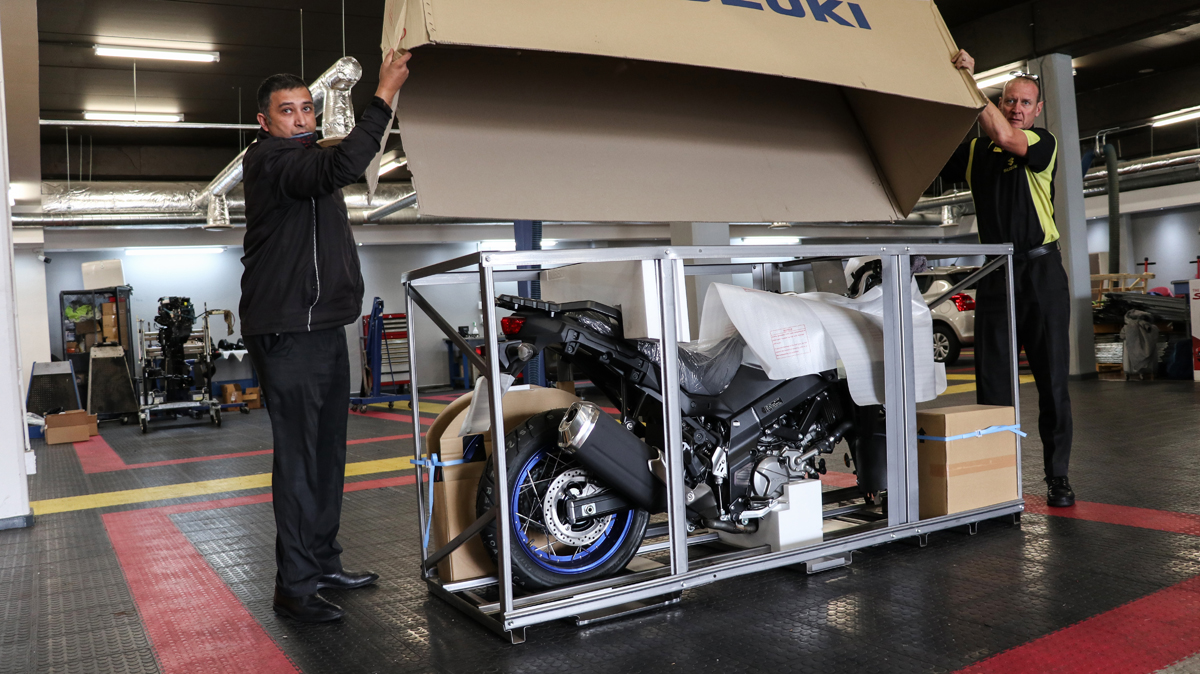 I will also be bolting on a few essentials to make the 'Strom even more suitable for its future life with me. I will share that process too. Watch this space and come along for the ride. Till next time then…