The story of Biker's Warehouse is really the story of Mike and Kerry Puzey and their combined journey to becoming one of the fixtures of motorcycling in South Africa.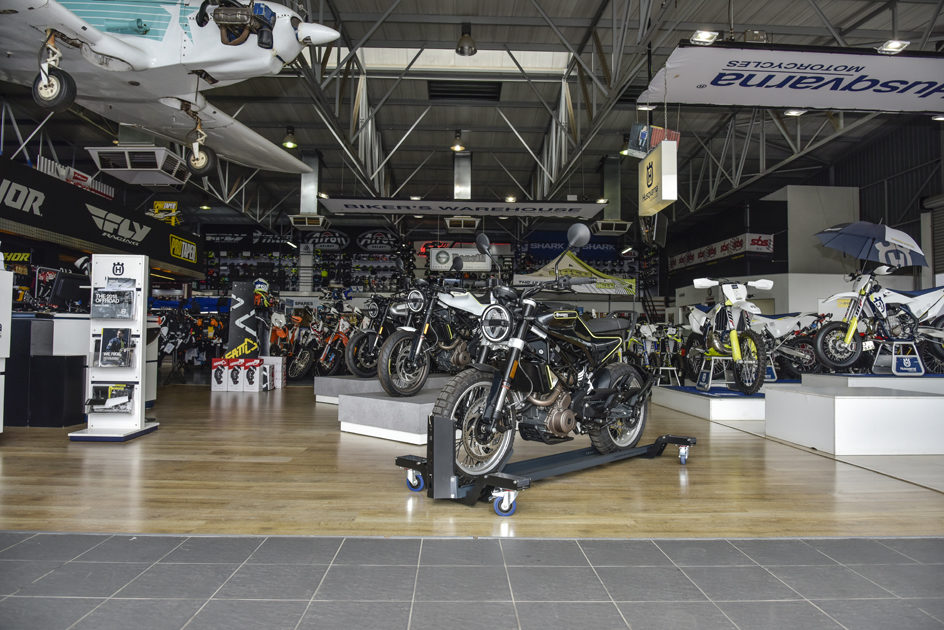 As so many stories often start, the story of Biker's Warehouse has its origins in a bunch of friends sitting around a table, reminiscing about their youth and the fun they had. Thoughts turned back to the time when they all rode small bikes that were cheap to buy and run and which provided simple transport.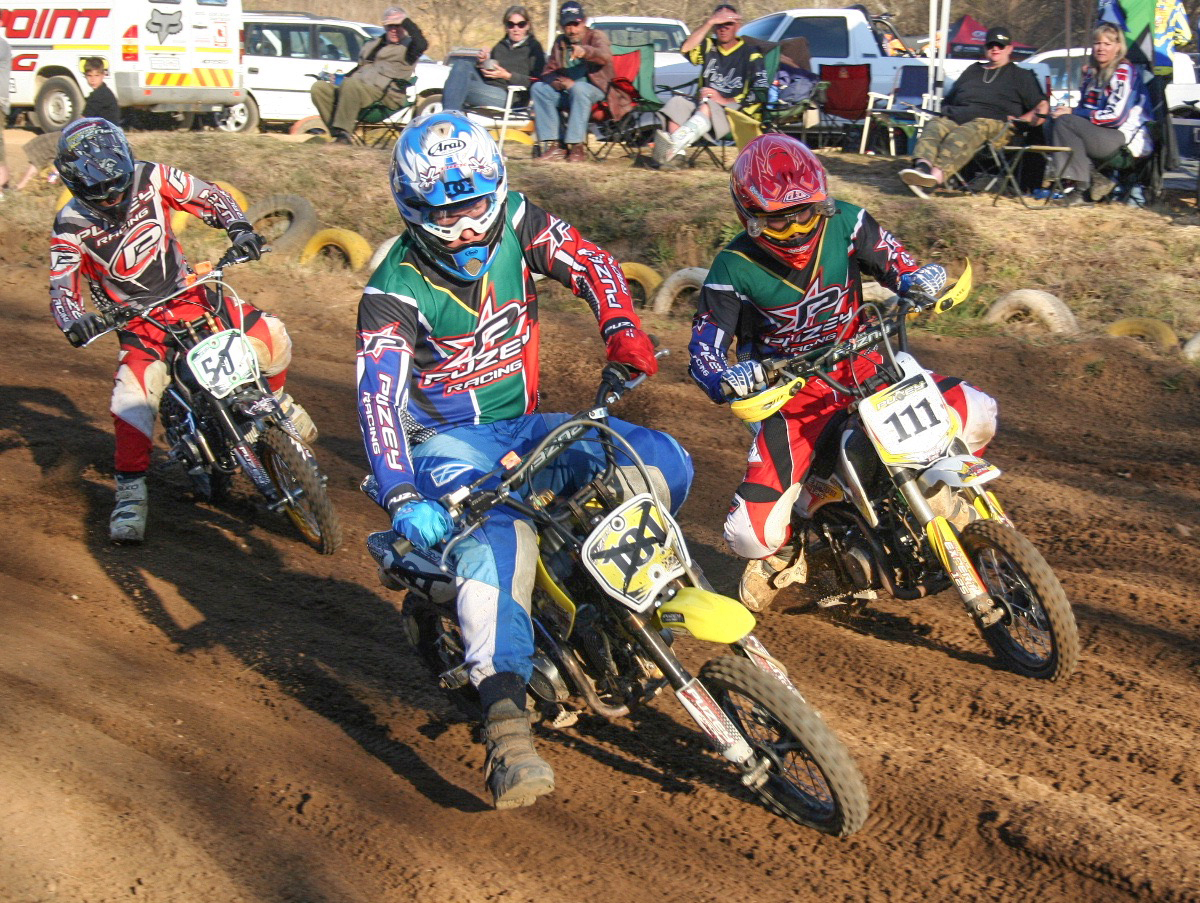 They all realised that they missed those days and wanted a way of re-creating them through access to cheap, small bikes. Thus started the pit bike craze, at the head of which was Mike Puzey himself, designing and importing such bikes and finding a ready market for them outside of his circle of friends.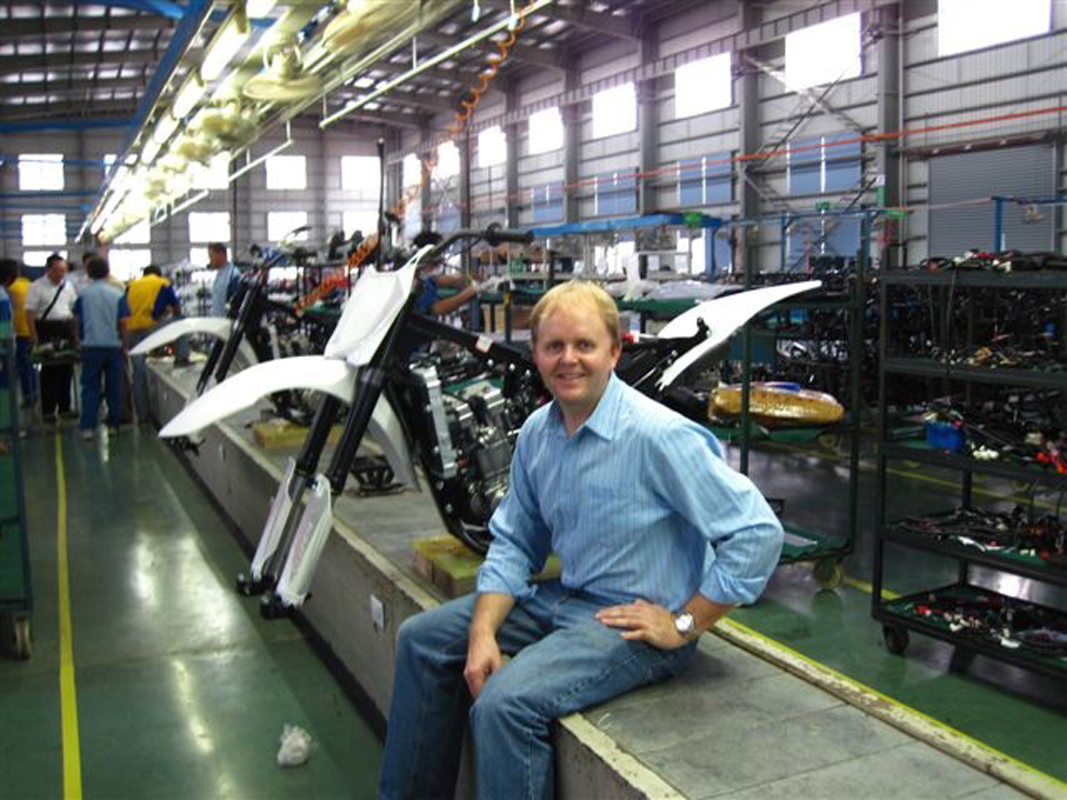 Mike and Kerry formed the Puzey Motor Corporation in 2006 selling pit bikes and stand-up scooters, branded Big Boy. The company had humble beginnings, with a workshop and showroom at their property in Malanshof, Randburg. In addition, they established a dealer network throughout South Africa.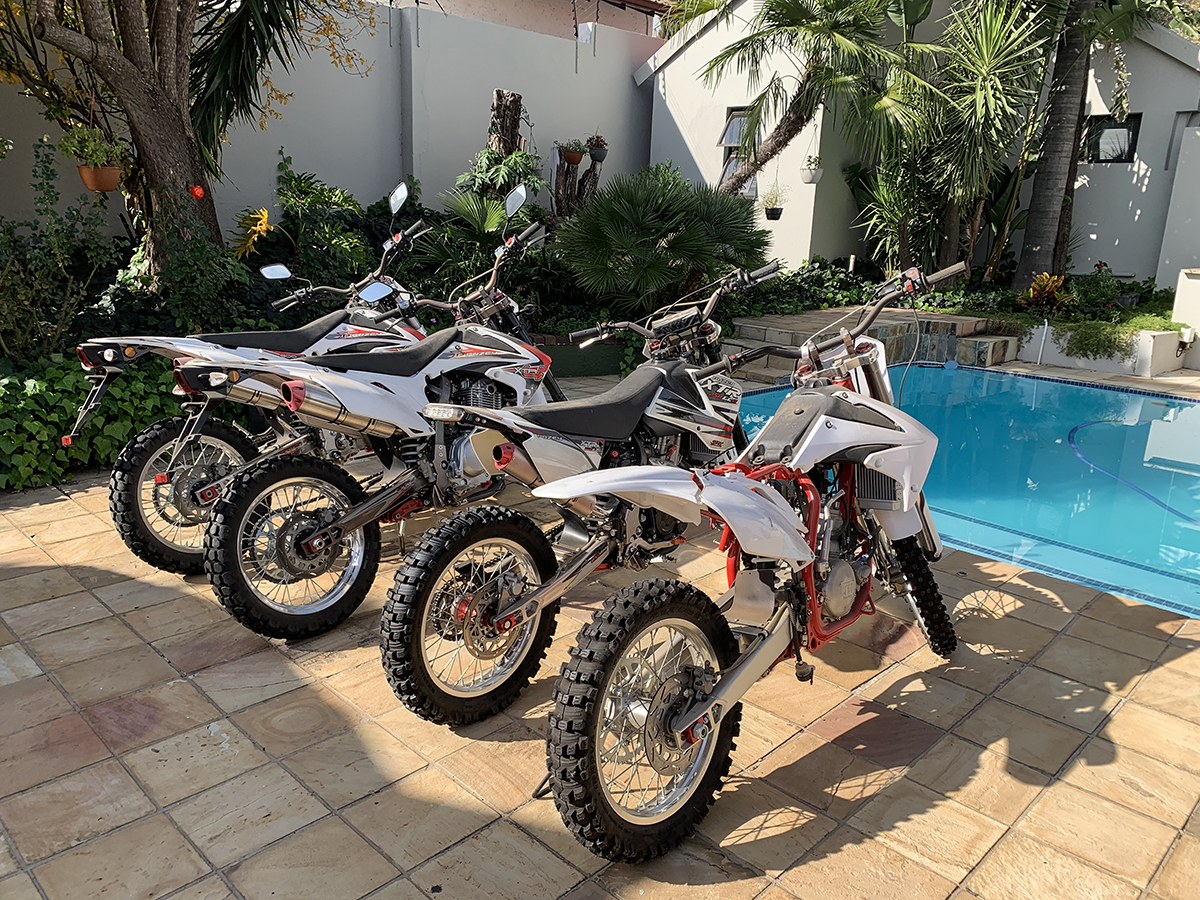 In 2008, the company had outgrown their home-based setup and they moved to the current location on Malibongwe Drive, Northriding, although in those days, they made do with 400 square metres and not the huge, multi-brand dealership we know today.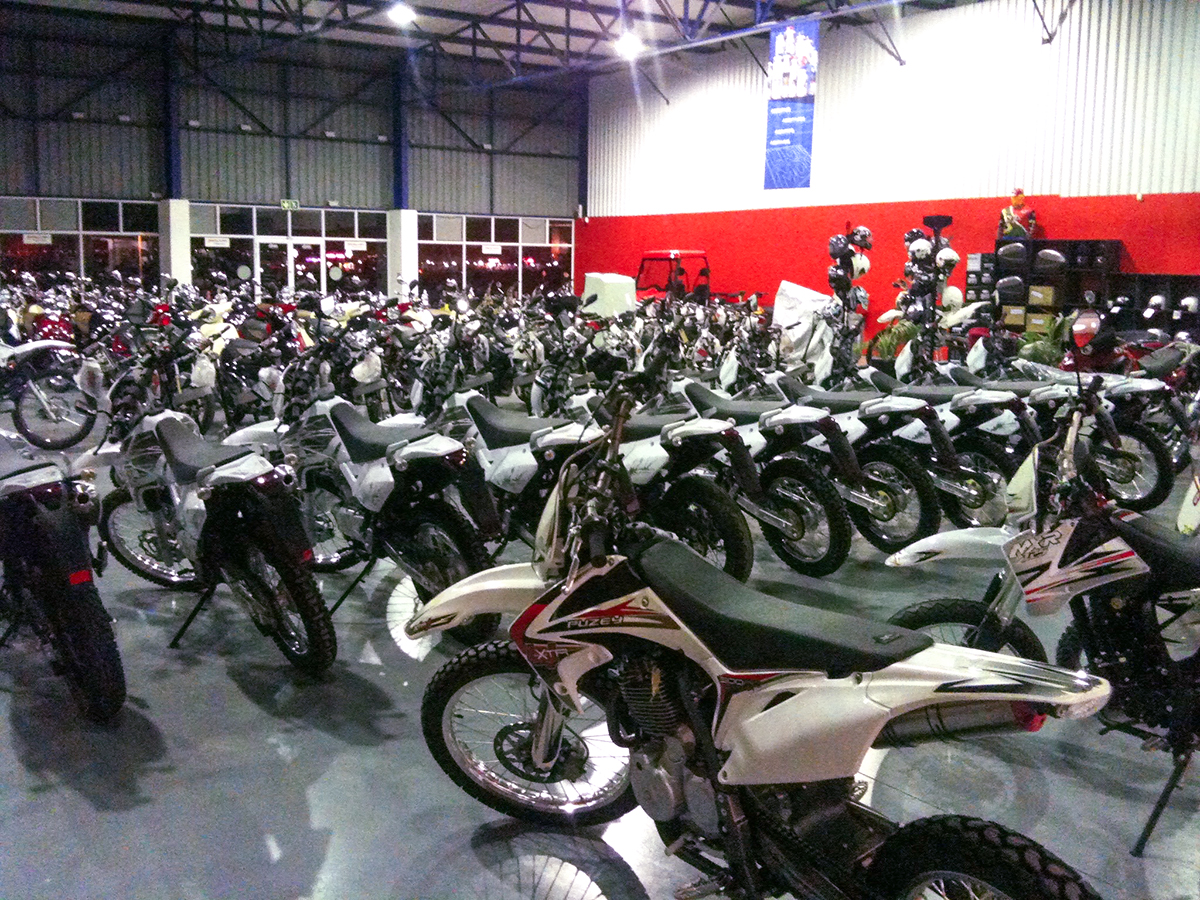 New products were continually added to the range on offer: first of all the Bladez Scooter and then venturing into 250cc off-road motorcycles, developing and manufacturing their own range of XTR-brand motorcycles.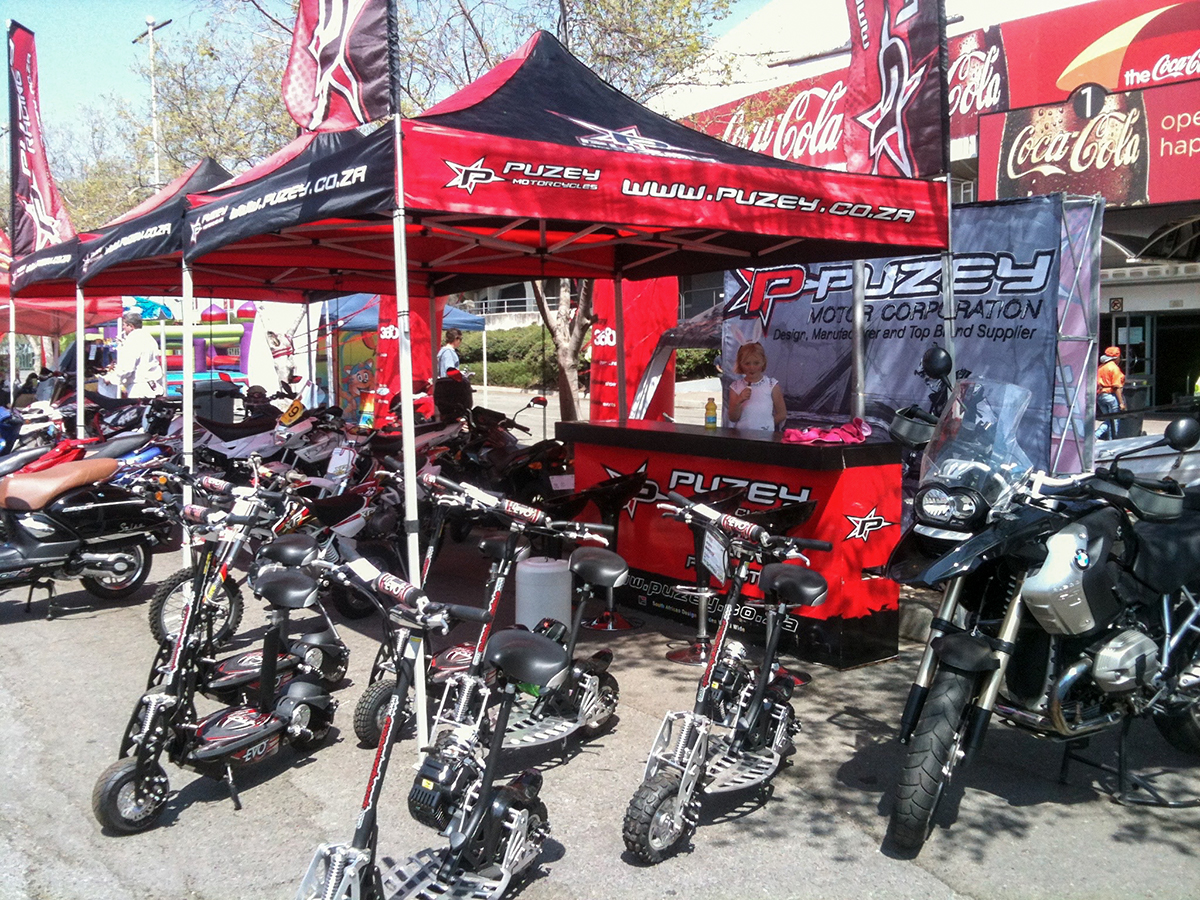 In the years 2010 to 2013, focus shifted from wholesale into retail, with the Puzey Motor Corporation premises continually growing to eventually take over the whole warehouse building.
Experiencing life in the U.S. in the early 2000s showed them how multi-franchise dealerships could work and Mike and Kerry decided to bring this concept to South Africa. In 2013, they became a Husqvarna dealer and, at the same time, the name of the company was changed to Biker's Warehouse: a whole new concept was born.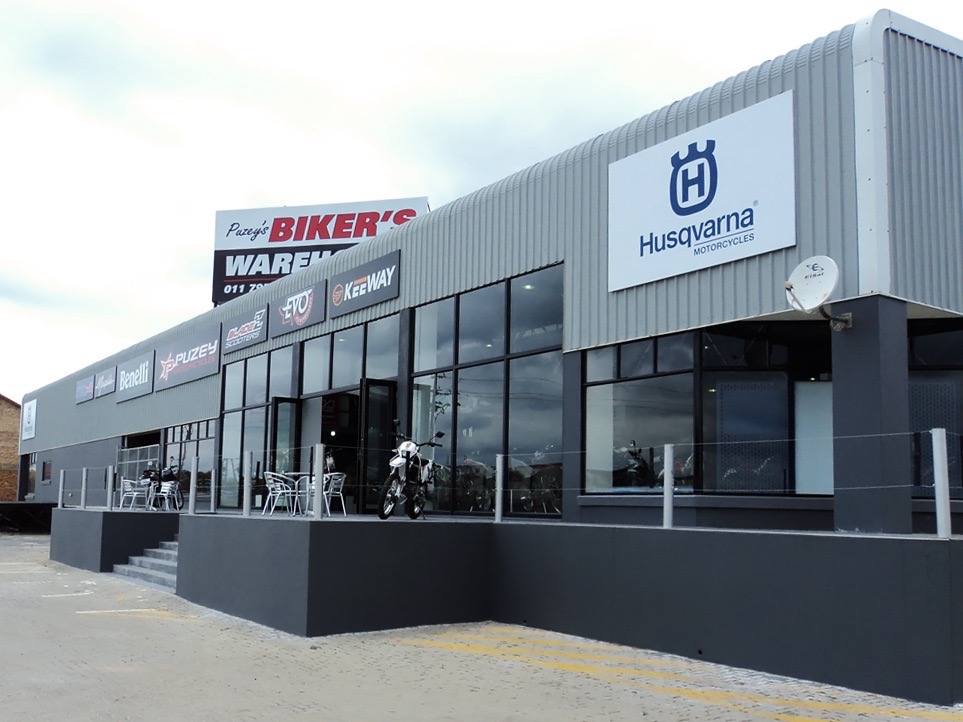 Next job, was to grow the accessory and apparel side of the business and Wayne Farmer was brought in to oversee this transformation. The fact that Biker's Warehouse has become the acknowledged premier 'one-stop shop' for all your motorcycling needs in Gauteng, whether for racing or everyday riding, is a testament to his vision and leadership.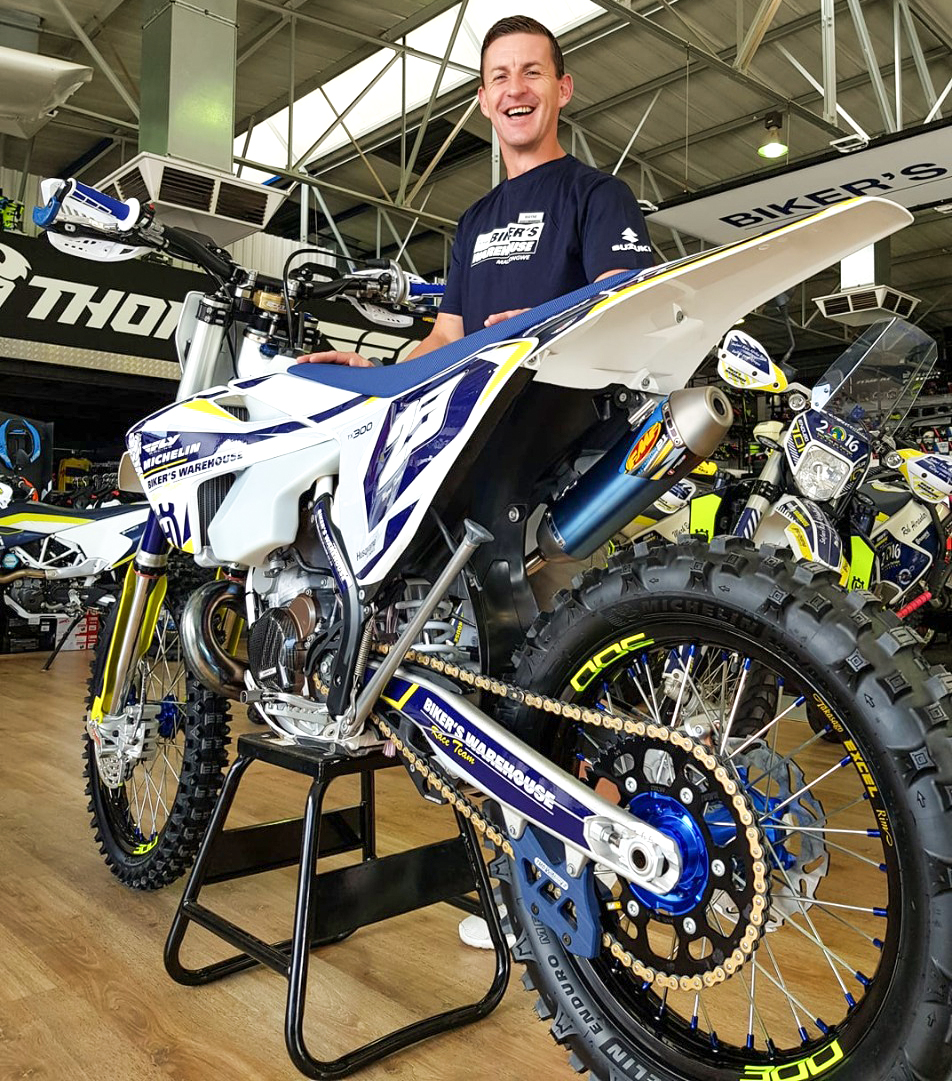 All the time, the store was expanding, with a seemingly constant stream of expansions and add-ons, not least of which was in staff numbers. The 43 employees who now work so hard to meet international standards of stock and service have become one big happy family and are a large part of the success of Biker's Warehouse.
The dealership covers all brands of accessories and apparel across all riding spectrums from kids and teens to adults, for on or off-road, adventure or commuter riding. They can even facilitate fleet motorcycle orders.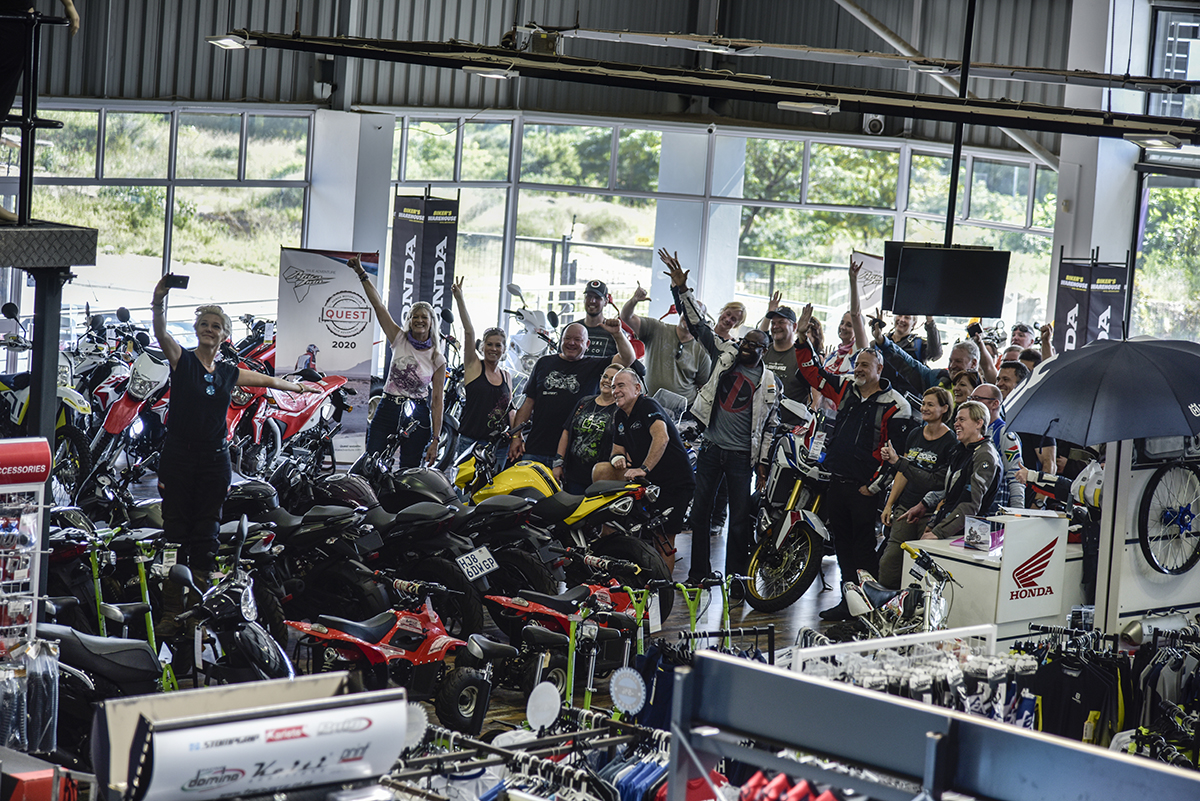 In 15 short years, Biker's Warehouse has gone from strength to strength, with more and more brands being added. In addition to the Puzey brands, Husqvarna, Suzuki, Honda, Kawasaki and Sym are all represented.
If you have never been to Biker's Warehouse, you should do yourselves a favour and pay them a visit. We don't think you'll be disappointed!
Keep an eye out for Part 02 which will be published next week…