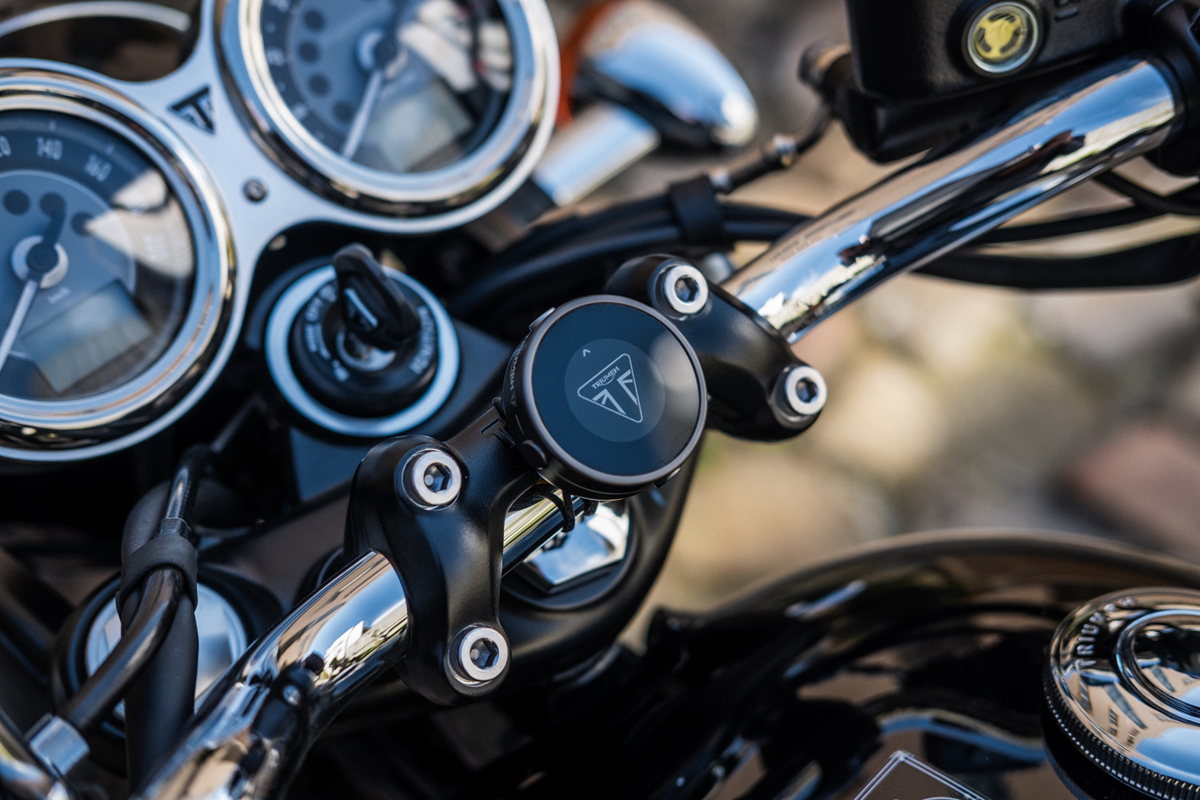 Back in the 80s, my dad explored the Richtersveld with a map so big, it stuck out of the top of his generously-sized backpack. Just last week, I navigated the urban sprawl with my smartphone and the Triumph Beeline—a puck-shaped navigation unit, smaller than a roll of insulation tape. Technology, right?
The Triumph Beeline device is on-board motorcycle navigation distilled down to its simplest, smallest, and most stylish form. Working with a smartphone app via Bluetooth, the tiny round device spits out basic turn-by-turn directions. It's not unlike the built-in navigation on Triumph's high-end TFT displays, albeit with a slightly different execution.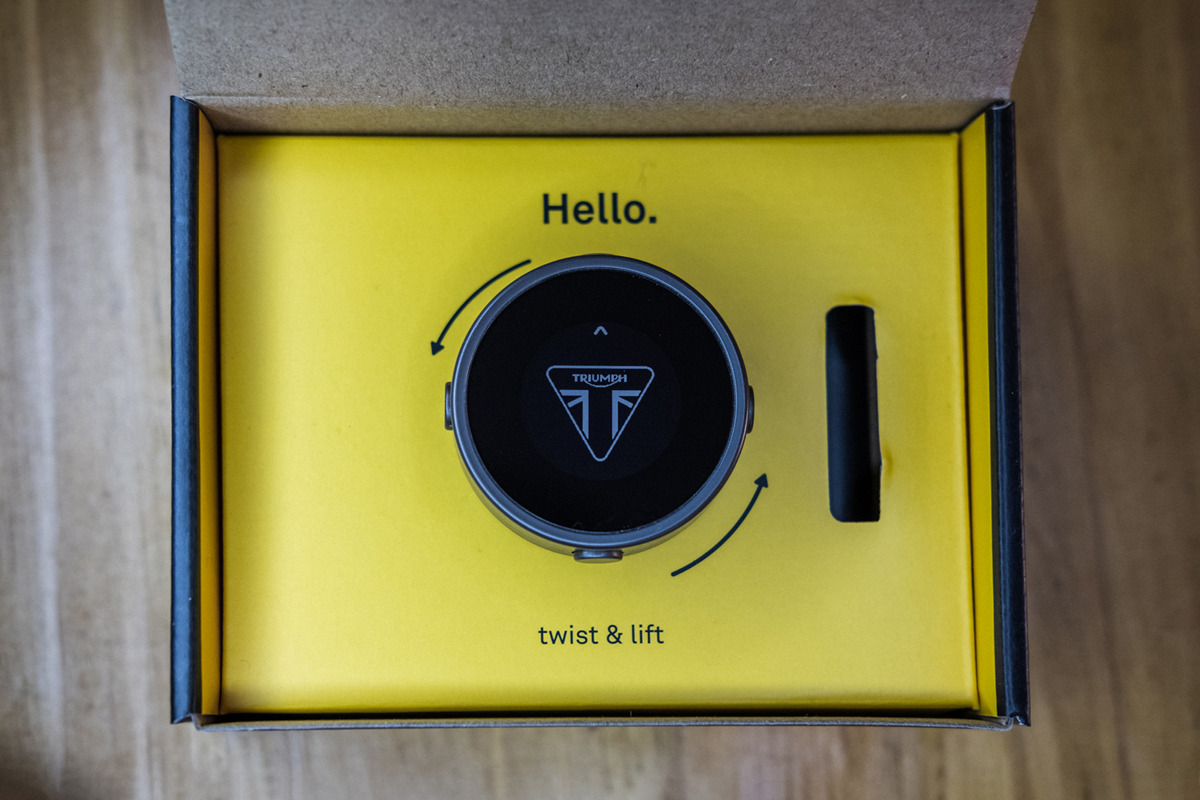 Priced at R3,995, it's a chic alternative to traditional GPS devices. And since it's built waterproof and shockproof, it's a safer alternative to mounting your phone to your bars (especially with reports of iPhone cameras conking out from motorcycle vibrations). So if you're riding something classy like the Triumph Bonneville T120 I'm testing here, don't need a full map in front of you, and don't want to clutter up your cockpit, it's worth a look.
The unit is made for Triumph by the UK-based company Beeline, and is effectively a badged version of their 'Moto Metal' product. The Triumph version's metal casing comes in a gunmetal grey finish, with the addition of a pinstripe and a Triumph logo laser-etched into it. There's more branding in the form of Triumph's triangular logo on the bottom, and on the display itself (when the unit is powered on in sleep mode)—but inside, it's identical.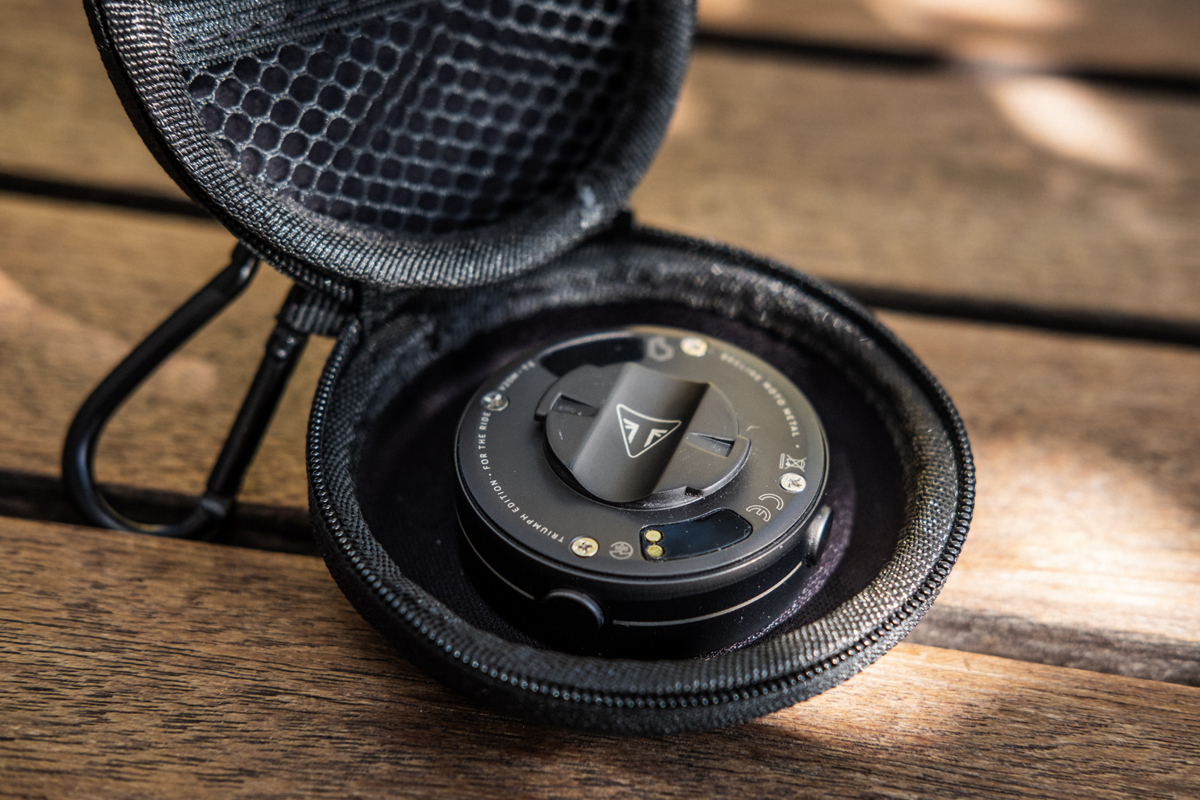 It's also branded subtly enough that you could use it on any bike. And the smartphone app that it runs with is from Beeline, not Triumph themselves—so there's nothing tying you to the brand.
So what's it like to use? In a word: easy.
The Beeline device's biggest selling point, hands down, is how user friendly it is. It took me less than 10 minutes from opening the slick packaging, to having the unit attached to the bike, paired with my iPhone and ready to navigate. There's a quick start guide in the box that outlines just a few steps—like installing the app, creating a profile and connecting it up to your nav unit via Bluetooth—but you'll breeze through it quickly.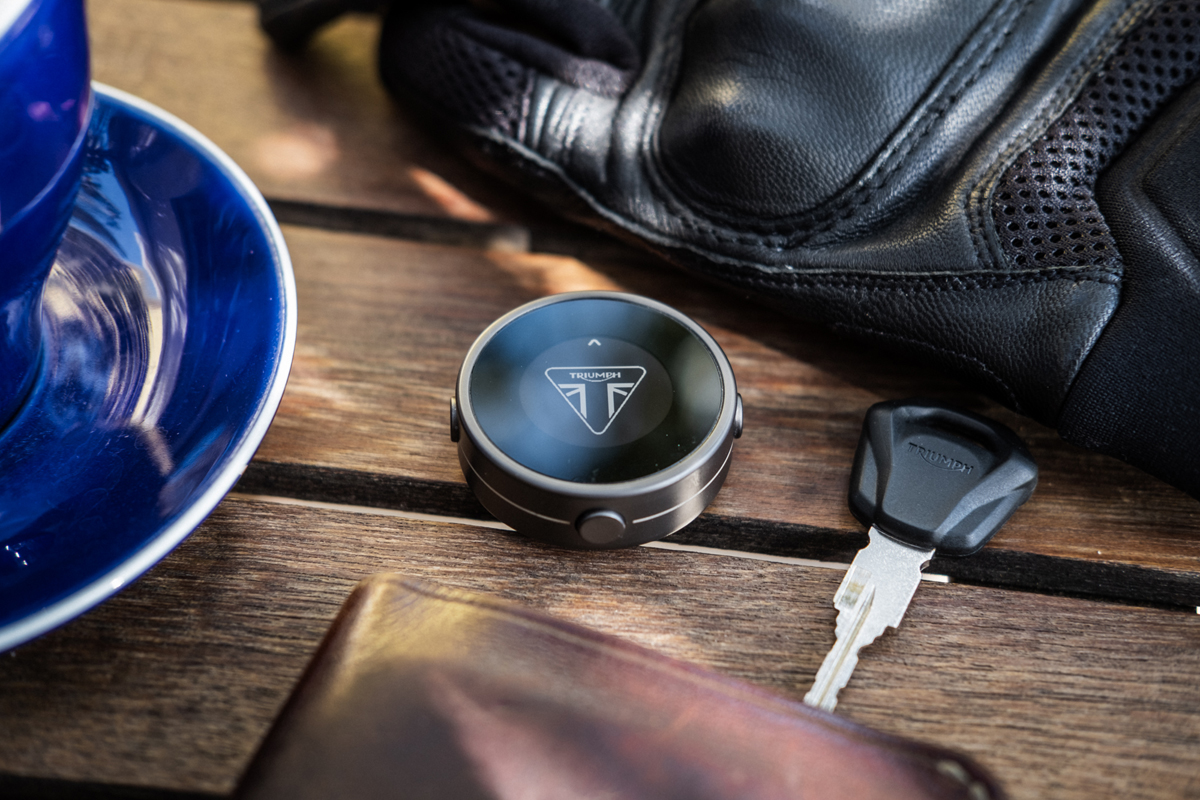 In the box are the nav unit, a USB charging dock, and a very cleverly designed universal mount. It consists of a hard plastic 'socket' for the unit to clip into, with a foam backing that's moulded with multi-directional contours, to fit a wide range of surfaces. The most logical place to attach it is the handlebars, but it even sits nicely on top of the T120's solid top handlebar clamp. A pair of rubber o-rings holds it down (the kit comes with two different sizes).
The unit clips into the mount with a press-and-twist motion, and only fits one way—so it's impossible to get wrong. Beeline have even made the power button silver, unlike the other buttons on the unit, so that you can quickly orientate it when you're attaching it.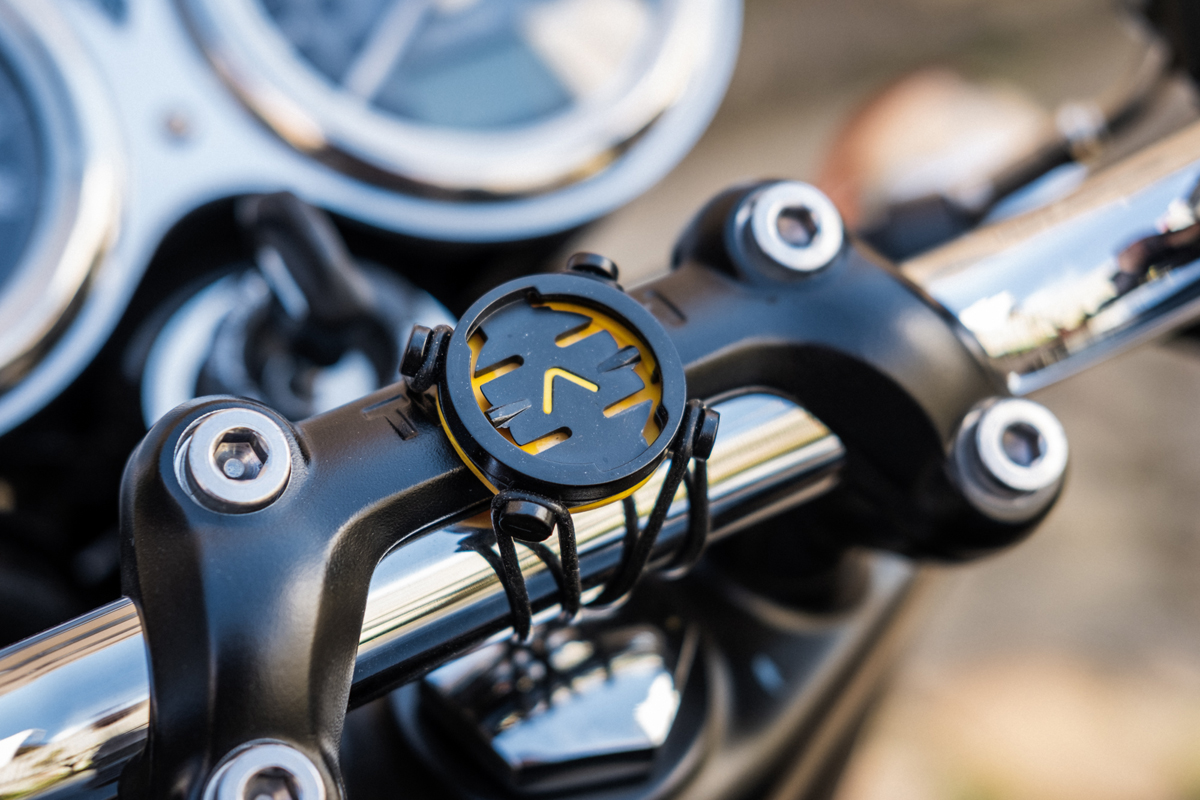 To start navigating, open the app, tap on "Plan ride" and punch in your destination. The app will figure out two different routes—pick one, hit "Go" to start navigating. Beeline uses Google Maps within the app, so I had zero issues finding locations, and functionality like the ability to avoid highways or tolls, and view the map in satellite mode, is baked in.
Once you've set a route, the Beeline unit's display will point you in the right direction via a simple, but easy to understand, set of graphics. An arrow tip dominates the display, pointing you in the general direction you should be heading, and a small dot along the perimeter indicates your next turn.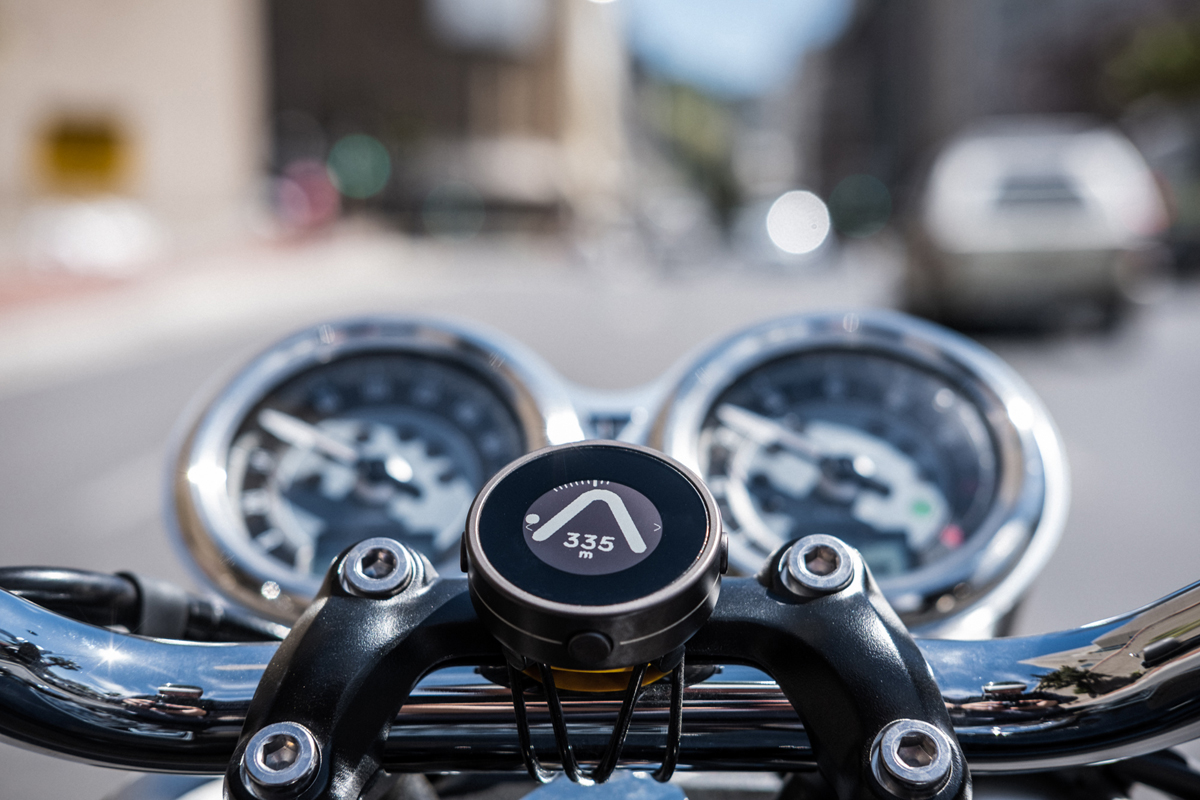 There are also icons to denote intersections, like circles or highway on and off-ramps, and a progress bar that shows you how far through your journey you are. The whole affair is delightfully minimalist and ridiculously intuitive. The graphics are a soft grey colour against a black background (there's a high contrast black-on-white setting too), and are so crisp that they have an almost analogue feel to them.
Finding your way with the Triumph Beeline unit is a cinch, and the ability to glance down and digest basic info, rather than follow a marker on a map, helps you stay focussed on the ride. The unit does get a little baffled with parallel streets running near each other, or multiple turns that are in close proximity, but it's not the only nav system on the market that struggles here. And the usual route recalculations after a wrong turn or detour are adequately quick.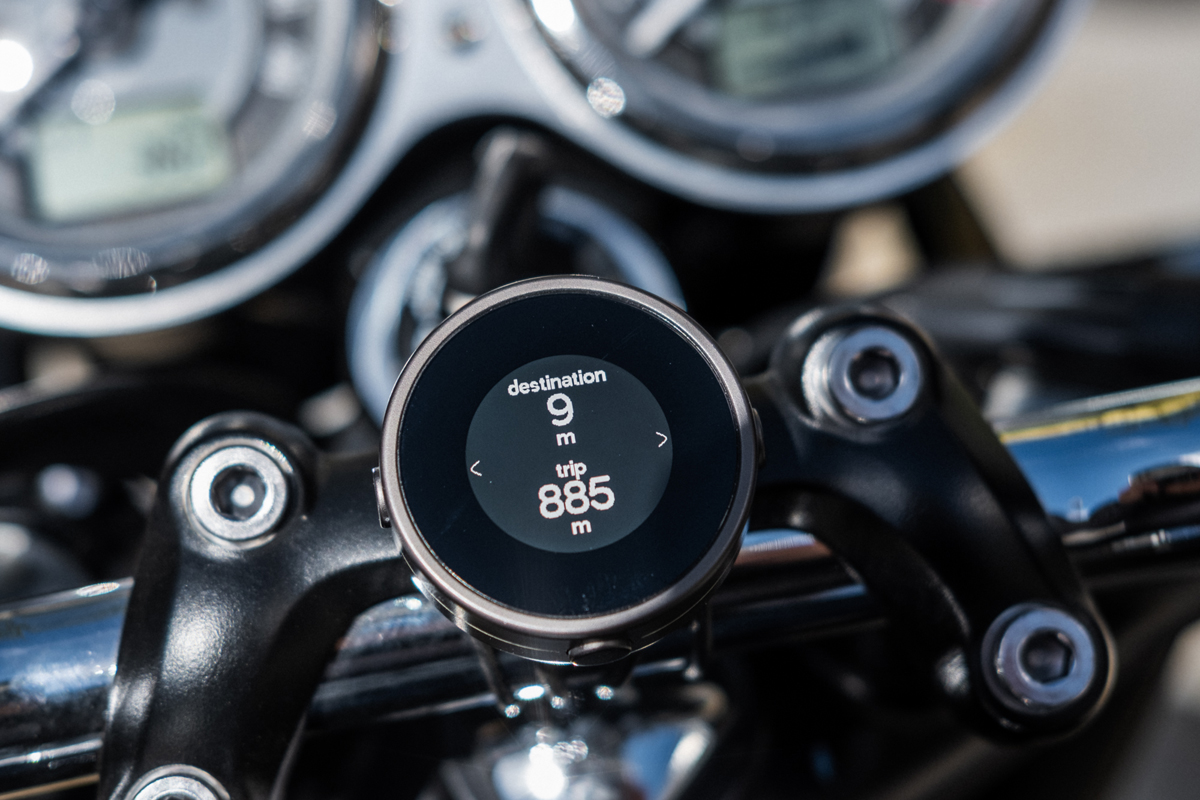 The buttons on each side of the unit let you scroll through a few different screens. There's a clock, a battery indicator that shows levels for both your phone and the unit, and a simple settings screen that lets you adjust a couple of things on the fly. There are more readouts available while you're actively navigating; a trip meter that also shows the distance to your destination, a time-based trip meter, and a speed indicator. And you can also end navigation via a couple of button presses on the fly.
That speed readout is only available during navigation—and that's a pity, because it's a super handy feature, particularly on a classic bike with a dodgy (or no) speedo.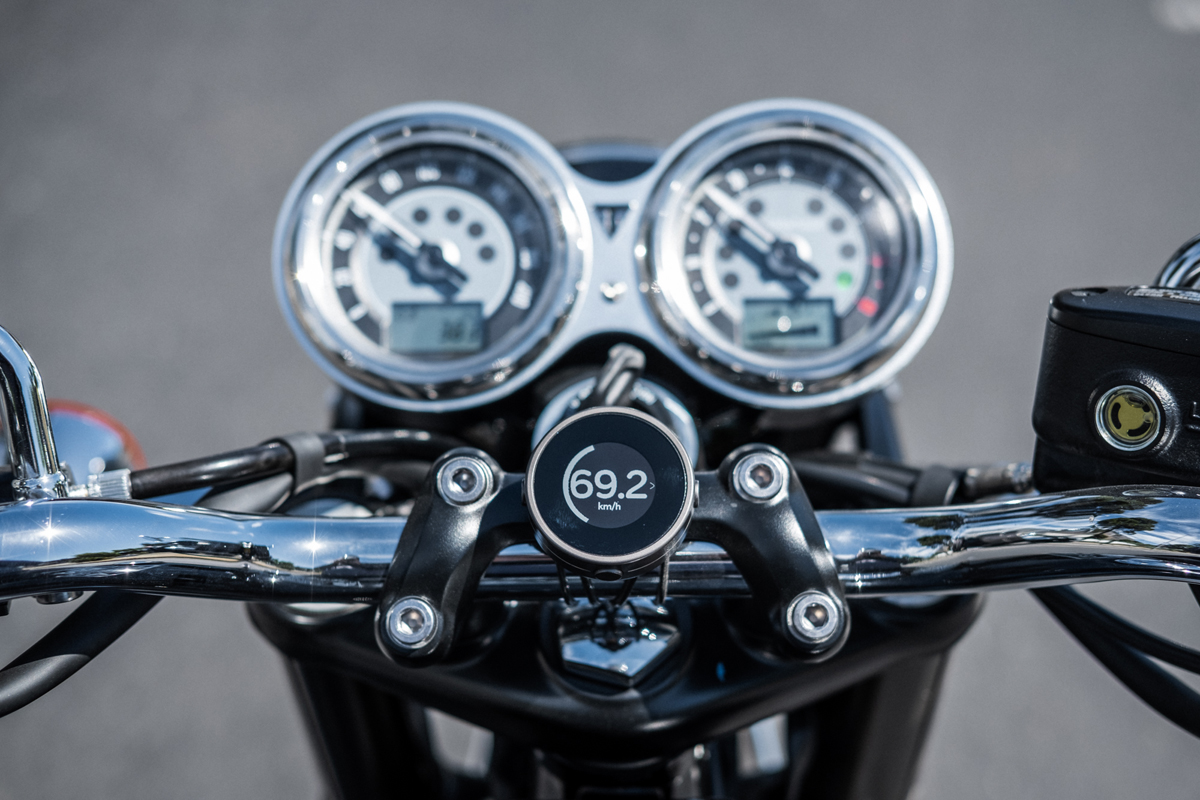 There's another feature built into the Triumph Beeline device: a 'compass' mode. Rather than offer turn-by-turn instructions, it simply points to your destination and tells you how far away it is, as the crow flies. It's fun enough if you're in a treasure hunting sort of mood, but ultimately it's more gimmick than useful tool. And it won't stop you from heading down roads with no thoroughfare, either (I speak from experience).
The app itself can do more than just pick a destination and take you there. You can save your favourite destinations, import and export GPX files, see your previous rides, save those rides to your favourites, or plan a route and store it for later use.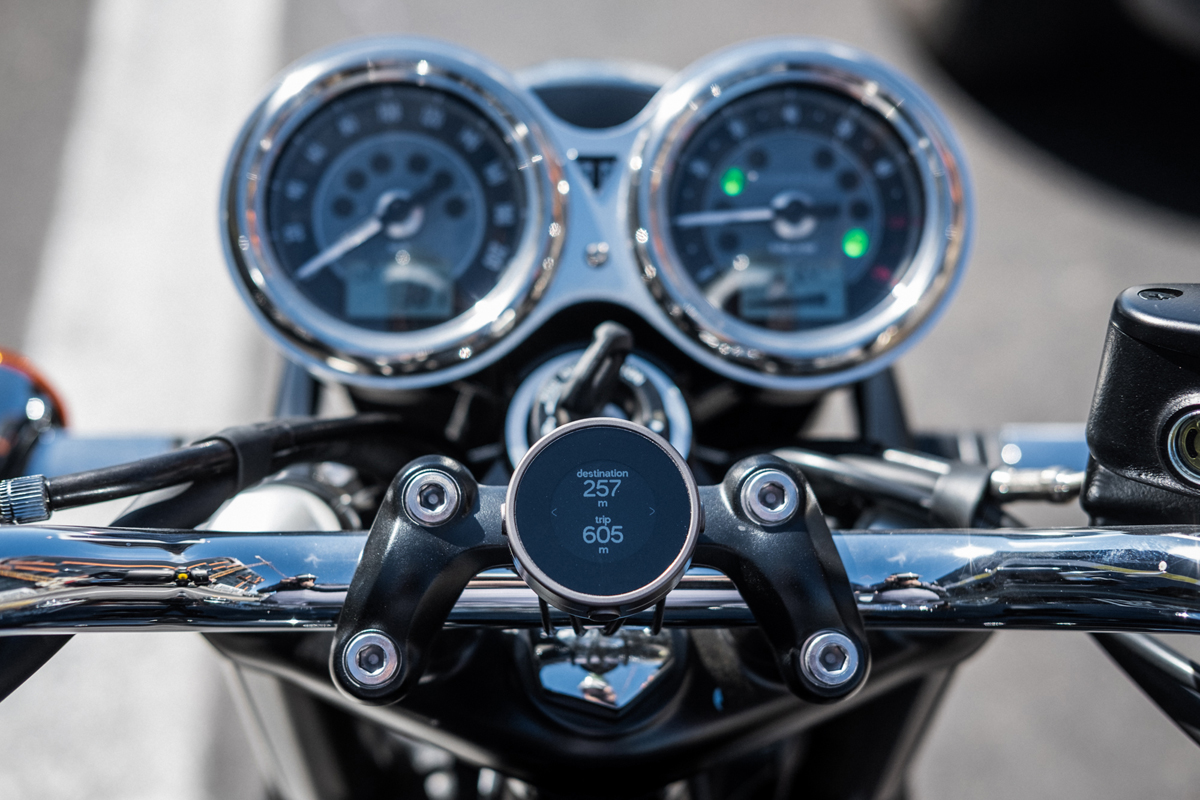 You also have the ability to plan complex routes, with multiple destinations or alternate ways of getting there—but it takes some serious fettling. The option to add an extra stop isn't immediately apparent; it only seems to appear once you choose your first destination and flick between the two calculated route options.
When you have added multiple destinations, there's also no obvious way to re-order them. And once you start riding a route with multiple waypoints, the unit itself is obsessed with hitting each one. So if you decide to take an alternate route and miss a stop, it'll keep trying to point you back that way rather than giving up and focussing on your final destination.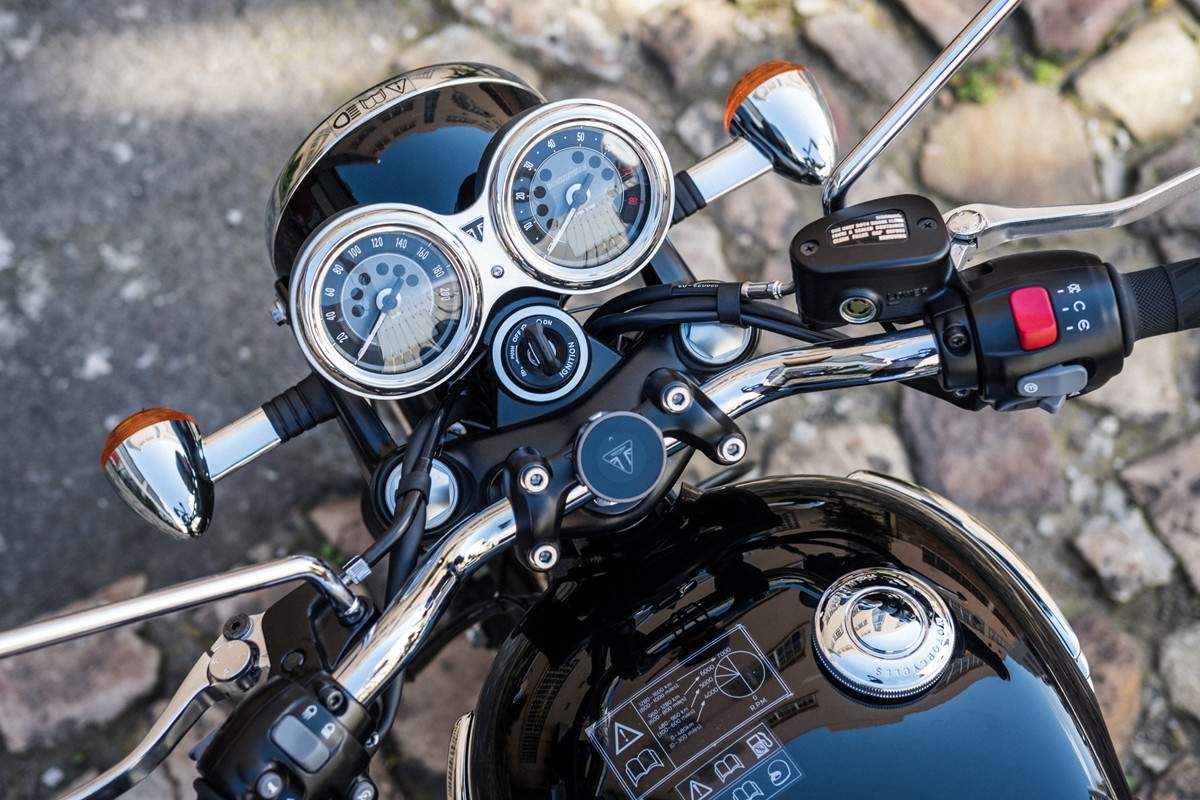 If you'd prefer to manipulate your route rather than add multiple stops, the Beeline app does give you the option to tap-and-drag the actual route onto other roads, just like Google Maps. But it takes a lot of practice to get this right.
The system also tracks your rides, so that you can recall them later. It's a nifty feature, but it's another area where the app could use improvement. For starters, it only tracks rides while you're actively navigating, and it would be super useful if it did it every time you ride and the unit is connected.
Secondly, when you recall a ride and 'replay' it, it ignores the actual path you rode, and recalculates the quickest route between the start and end points of your ride. So if you've spent an afternoon exploring backroads and want to follow the same route again, you're out of luck.
It's worth mentioning the unit's stellar battery life too. I used it on and off for about a week, and hardly put a dent in the power level. So it should get by without a rigorous charging schedule.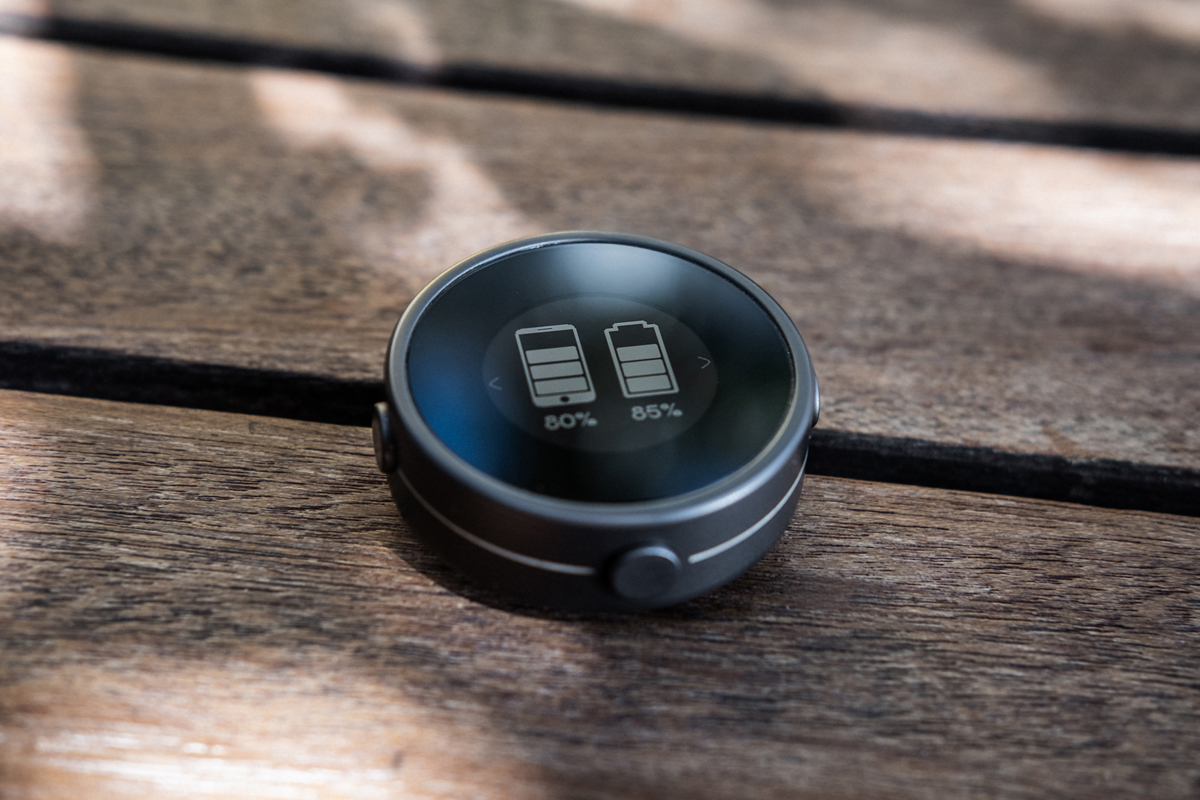 When it comes down to it, the Triumph Beeline unit does the important stuff very well, and in a really clever and intuitive way. My only hangups with the system are centered around its frills, and the functionality of the app. But apps are updatable, and so is the actual unit's firmware—which means the system is future proof, and, with a few refinements, could be a true powerhouse.
For more information visit: www.triumph-store.co.za