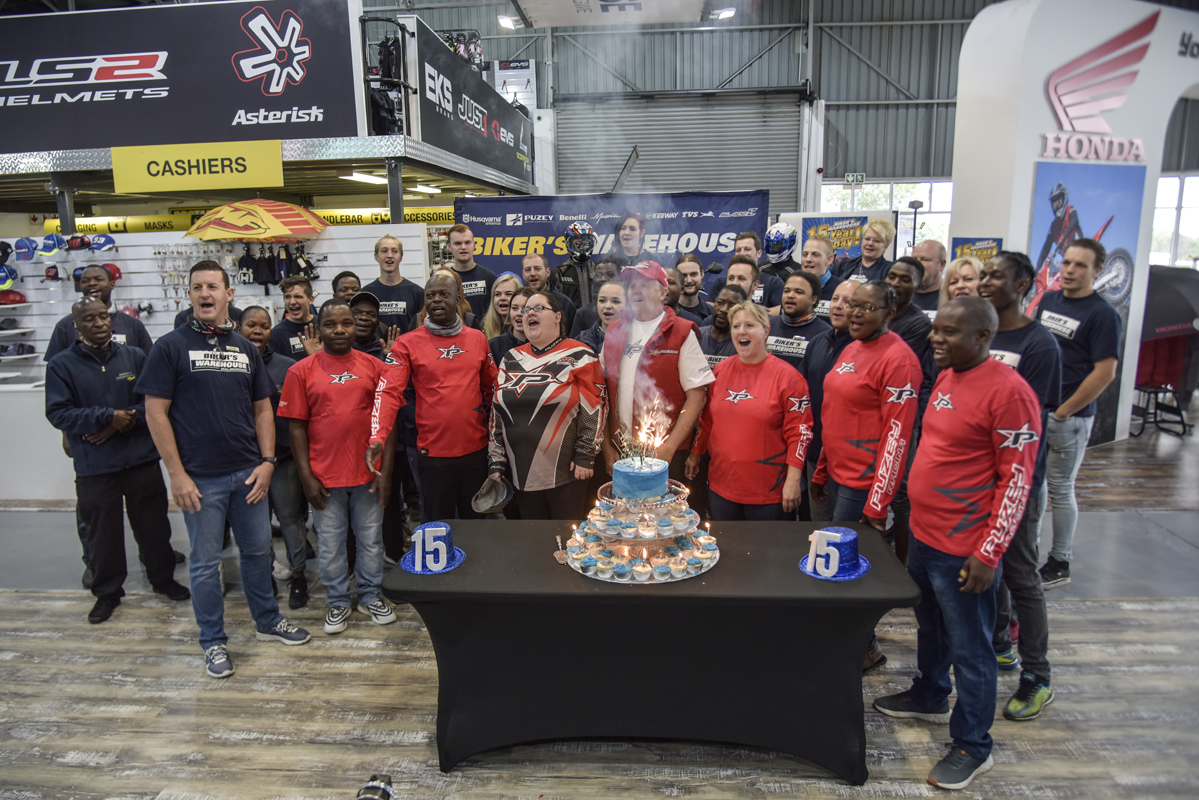 Any business stands or falls on the quality of its staff. That quality isn't just how efficient they are or how good they are with customers, but a belief in the company they work for and the loyalty that engenders.
With Biker's Warehouse celebrating its 15th anniversary, it's remarkable to find that the so-called 'first five' employees are still with the company; Dudu Sansole, Israel Kazembe, Joseph Grayson, Diane Breinstampf and Elium Mchinguwe have been there right from the beginning and therefore have a deep understanding of the business, not to mention a deep friendship with Mike and Kerry Puzey.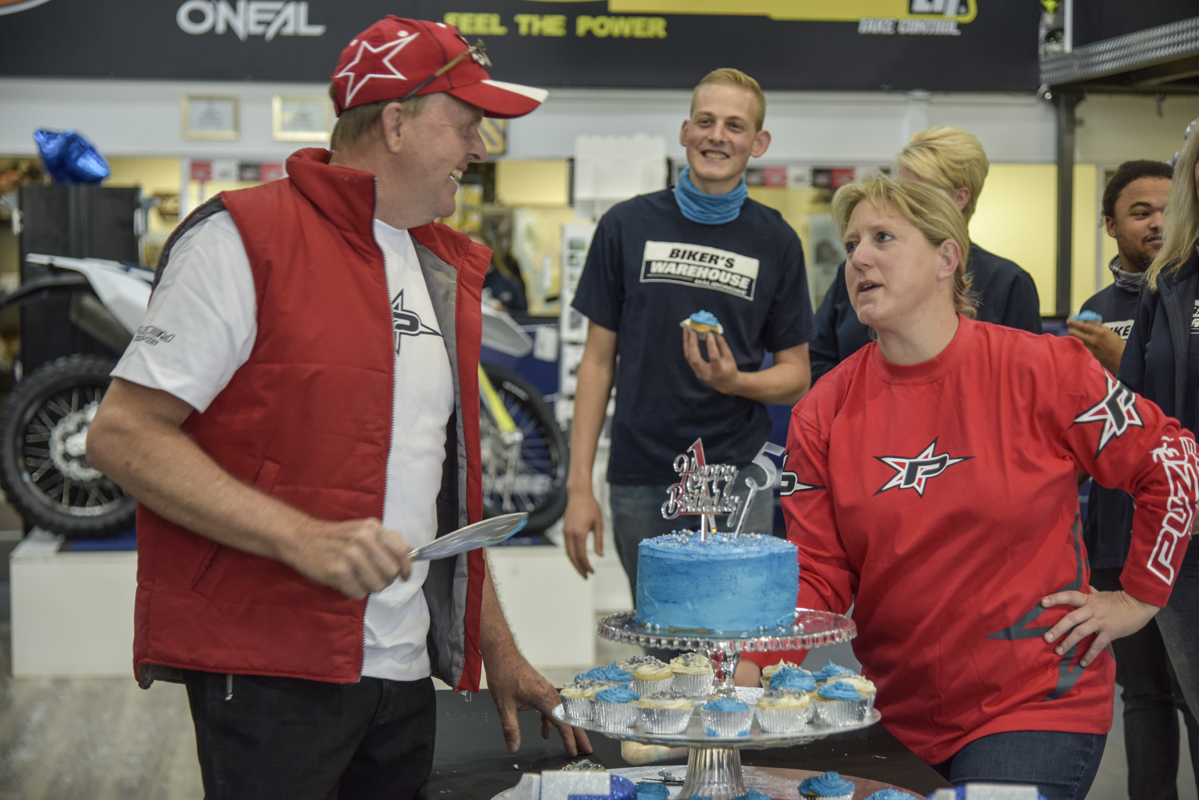 It's this kind of longevity that provides a stable platform for the business to grow and thrive and provides continuity.
With a total of 43 employees now, it's not all about the 'first five.' In 2015, Wayne Farmer brought his 30 years of industry experience and 32 years of racing experience to the table when he was appointed to head up and expand the accessory side of the business. If you've been to Biker's Warehouse recently, you'll know he has been successful in doing just that, with all top brands, both international and local, represented.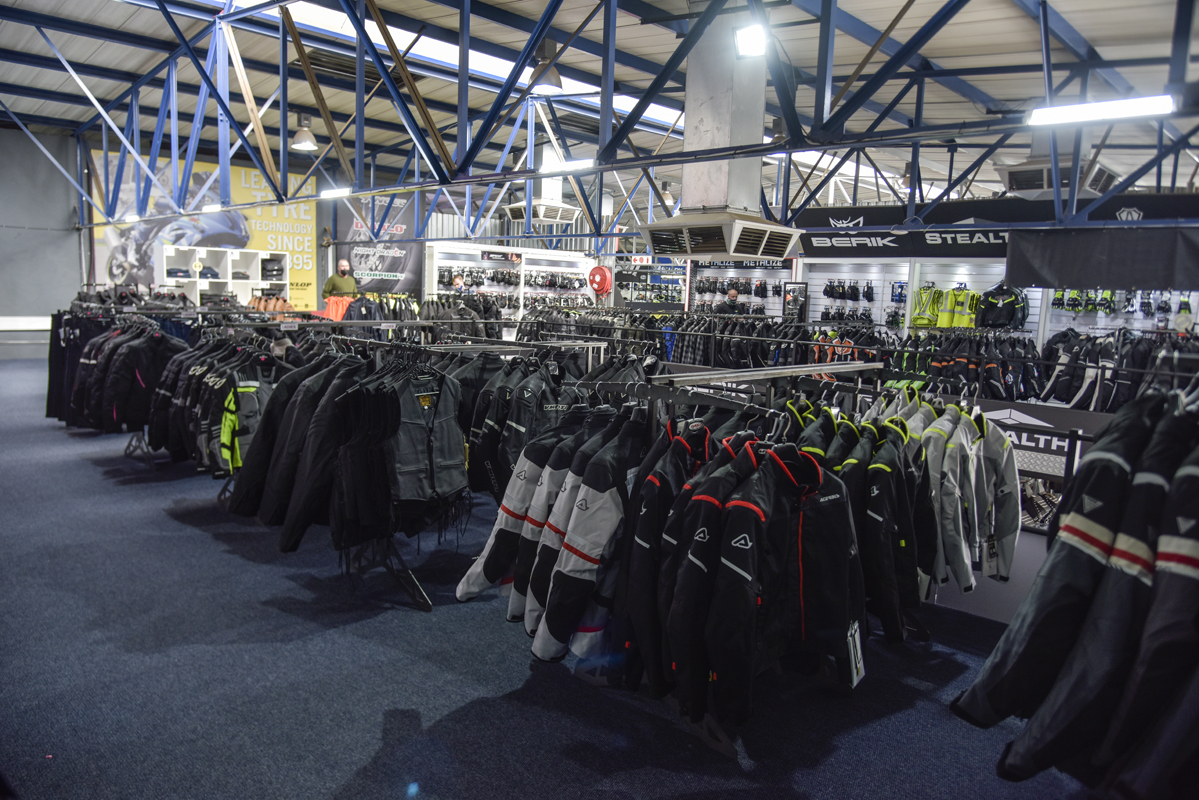 In 2018, Helena Harrison was brought in to expand the commercial bike sales sector but has such a presence in the industry for 19 years that many private buyers want to deal with her in order to buy their new Kawasaki, Honda, Suzuki, Husqvarna or Sym.
The 2500 sq.m retail space is a far cry from the first 400 sq.m that Mike and Kerry occupied way back in 2006. This expansion was necessary to accommodate the ambitions they had for the business, which were to be a multi-franchise, one-stop-shop for the best in motorcycles and accessories, something they have achieved.
And what of the future? Well, there are no signs of slowing down just yet. Plans are afoot for new branches in Cape Town and Pretoria, still adhering to the multi-franchise model. There are also plans to add more motorcycle brands to the complement.
Remember, to mark the 15th birthday, Biker's Warehouse is running a fabulous competition with some amazing prizes. The last finalist will be drawn on the 30th of November, so make sure to get your entry in.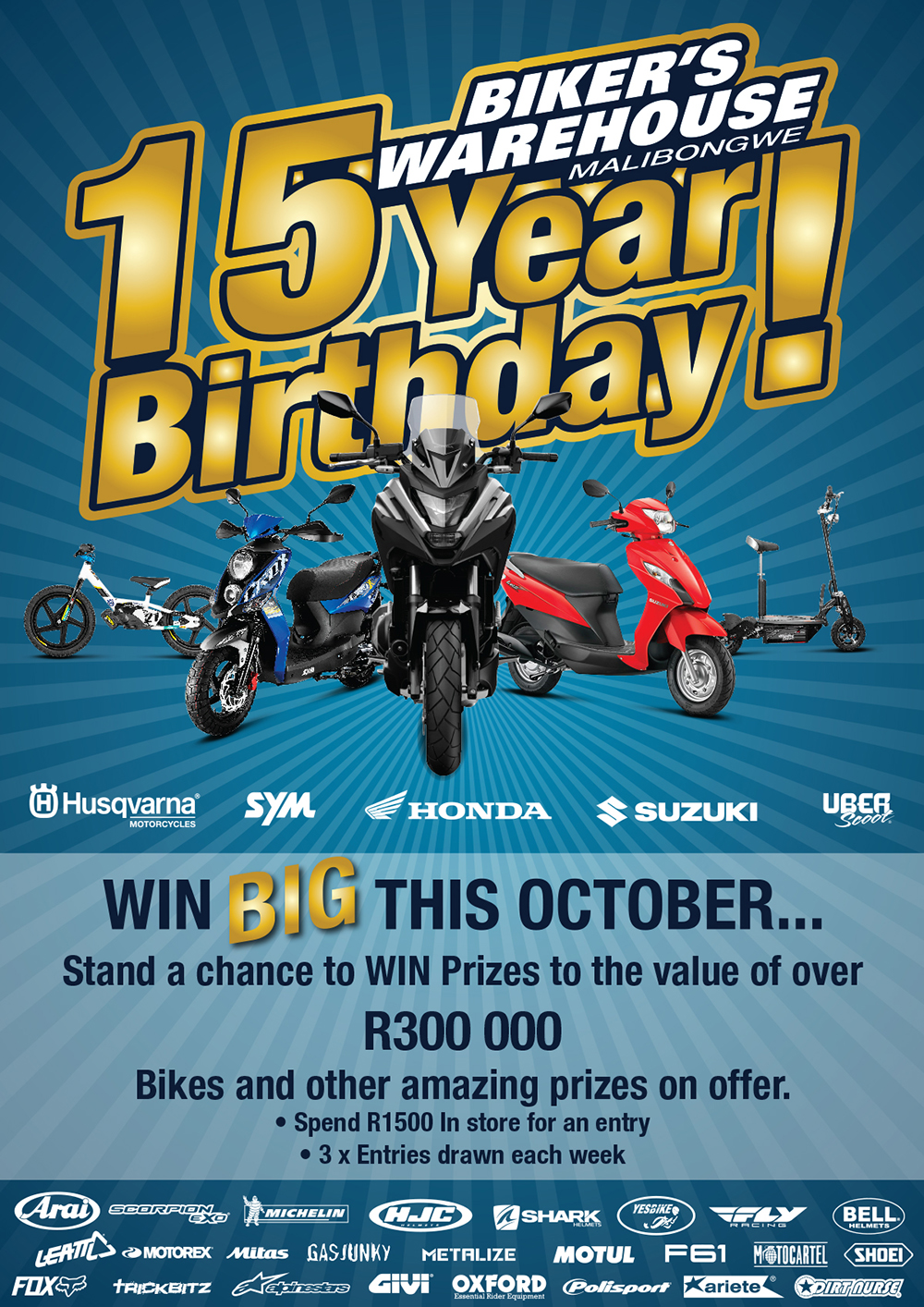 T's & C's Apply. For more information, please contact Biker's Warehouse on +27 (0)11 795 4122. Or simply pay them a visit and take your wallet!