After the birth and the first round of the 'NGK Ultimate Superbike Shootout' at Aldo Scribante Race Circuit in Port Elizabeth last month, the itch of joining and watching a live race was beginning to get unbearable. Lucky for us King Price Xtreme helped us scratch that itch by kindly inviting us to join them trackside for some petrol sipping and tyre ripping action at Red Star Raceway.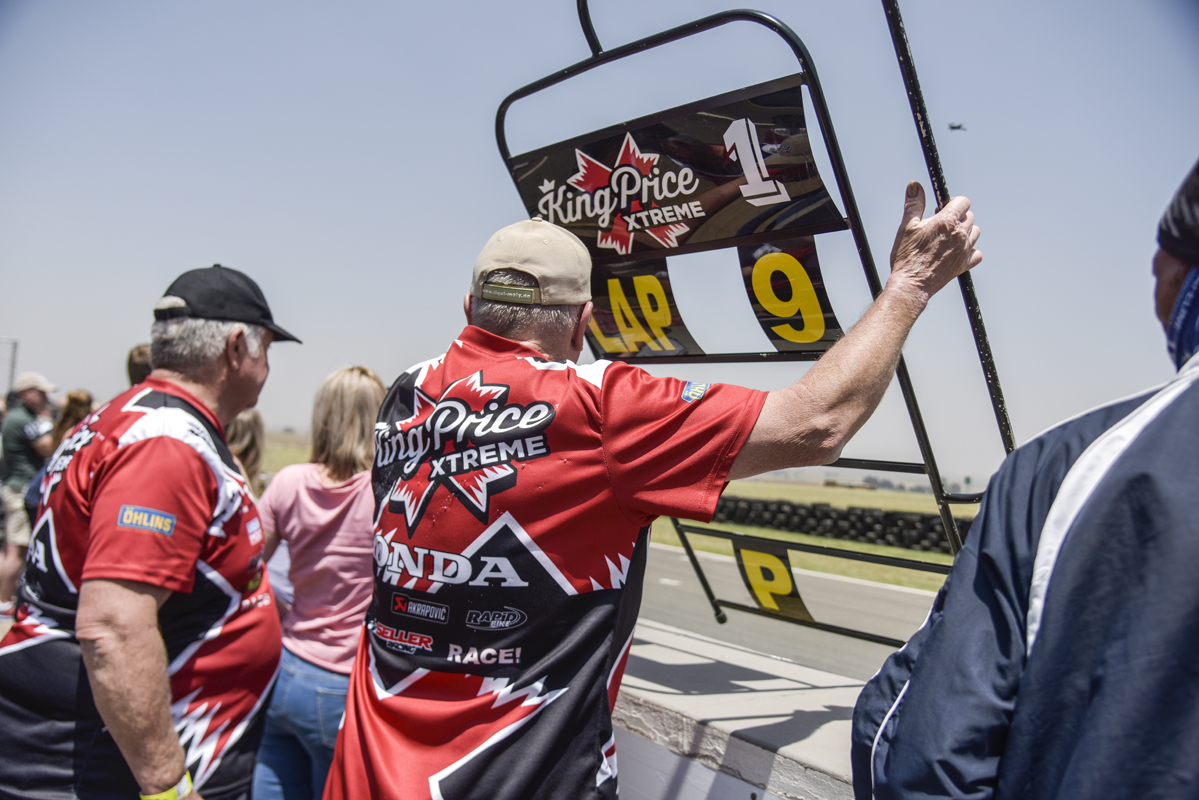 Delmas is known for its unpredictable weather conditions and its strong winds, now couple that with one of the twistiest tracks on the calendar, and you've got yourself an exciting race day. An awesome site that was seen this weekend was a massive turnout in spectatorship and riders—it almost felt like the good old 'BC' (Before Corona) days.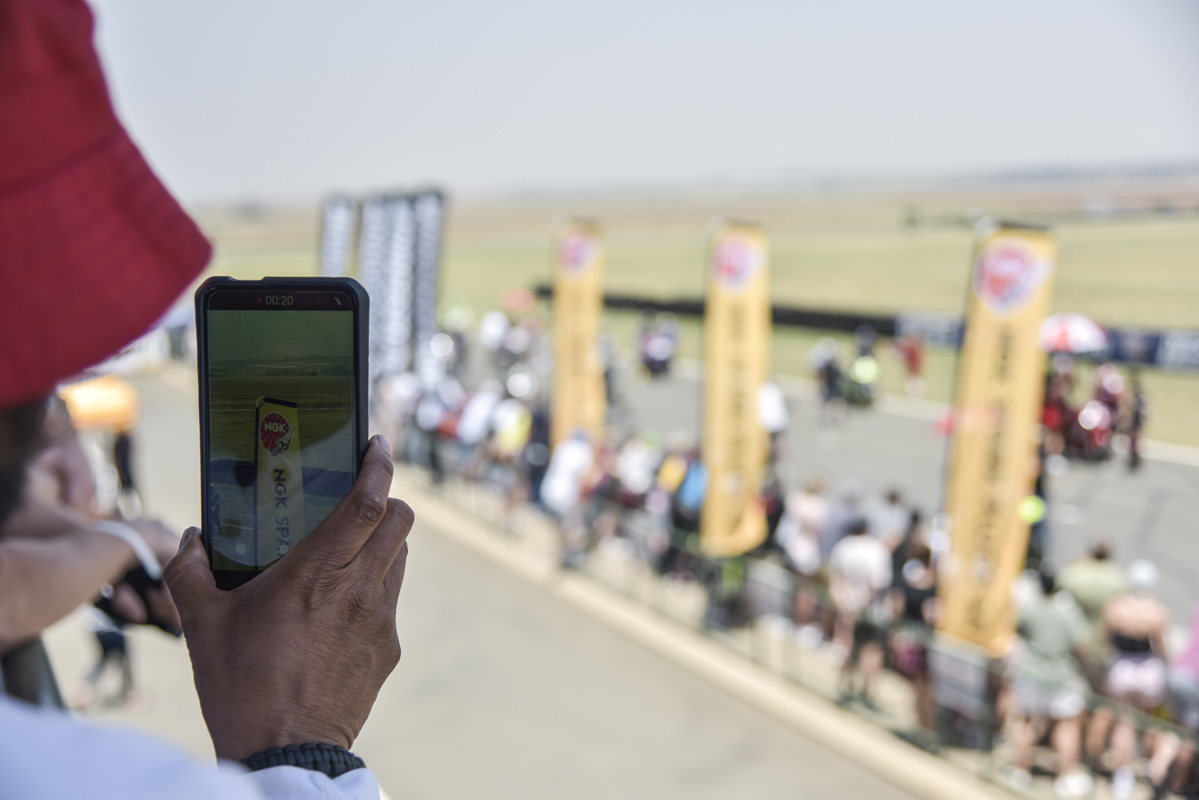 Before Sunday's proceedings kicked off, King Price Xtreme had set up their impressive lounge for their VIP's to watch the racing and to enjoy face to face time with the team.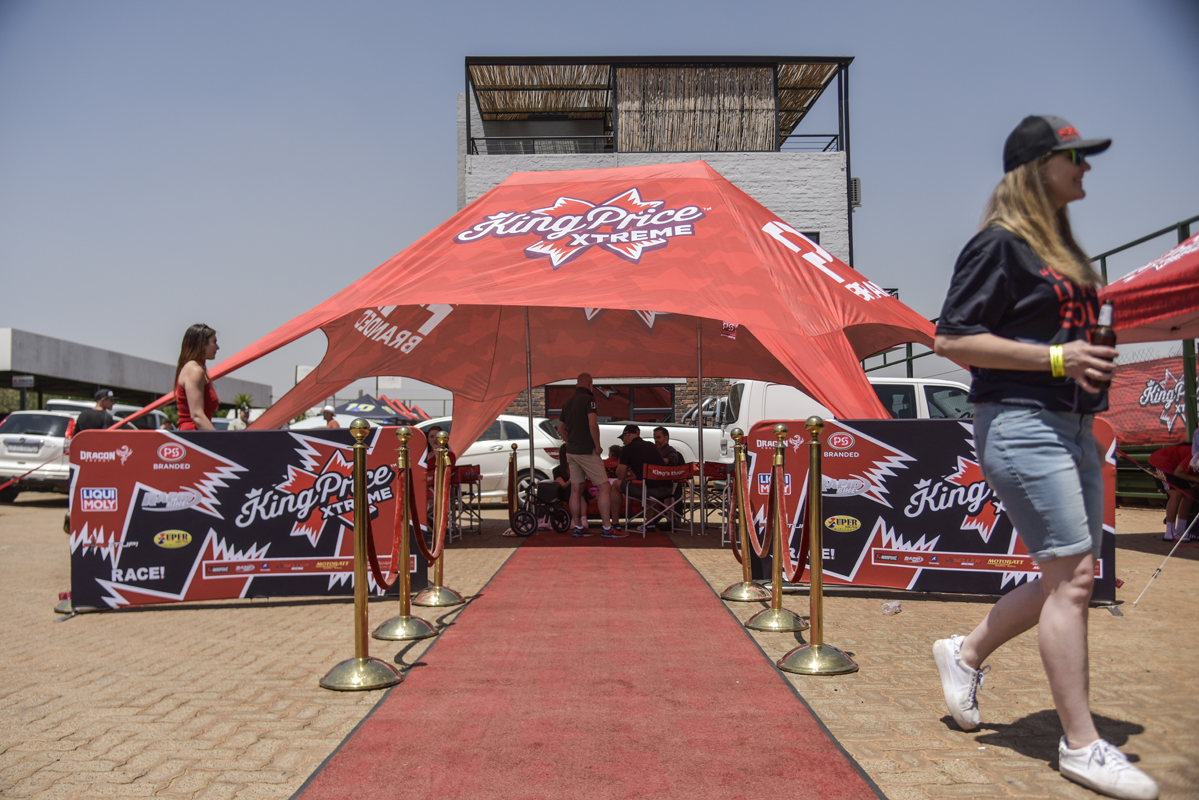 Clint Seller
Despite Red Star Raceway being one of Clint Seller's favourite tracks, he knew he would face some tough challenges heading into the race weekend—after having a big crash in testing the week before and damaging his CBR1000RR-R Fireblade SP.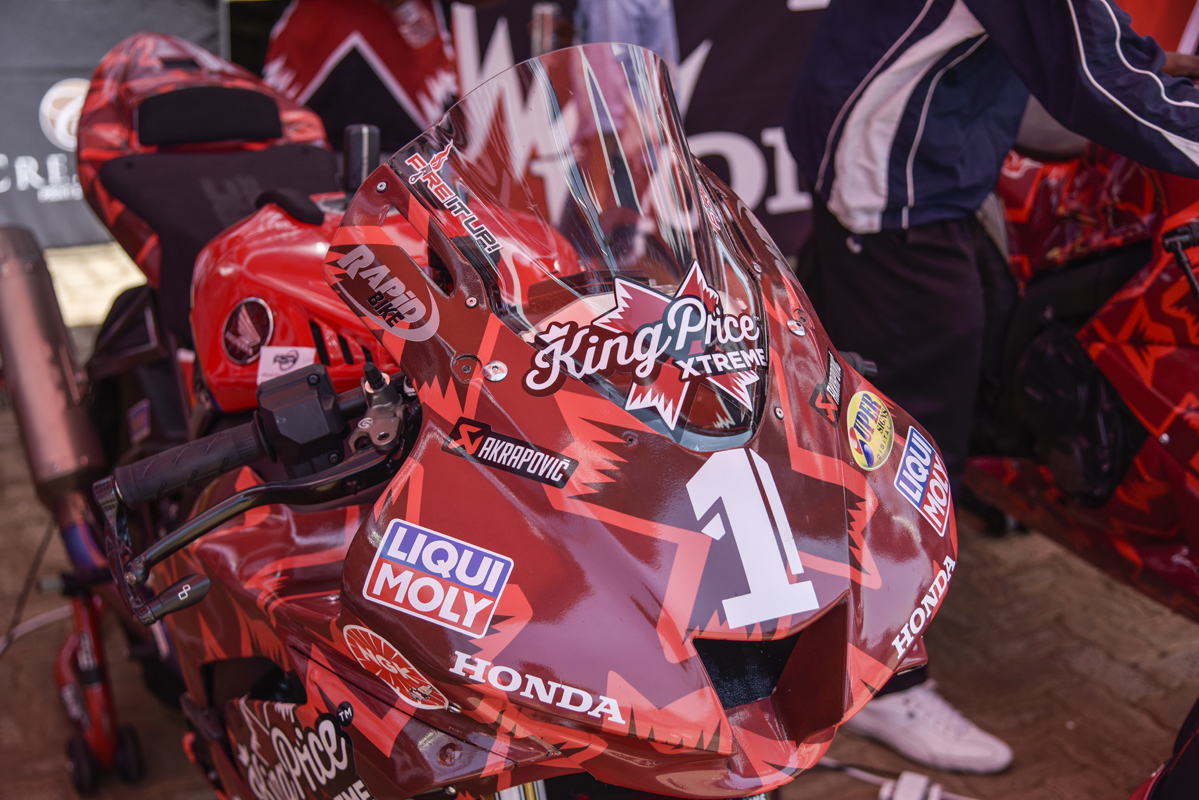 Clint Seller: "last week I made a small error that had put us on the back foot, but thanks to my team for all the hard work and especially Steve Cannon and Honda SA for jumping in to get us all the parts we needed."
Qualifying was a tough time for both Honda boys as 20 km/h plus winds made corner entry and hitting those apexes a challenge, especially with the setup that worked so well the previous week. However, Clint still managed to post the third-fastest time of the session but as soon as his helmet came off, the team knew he was looking for more.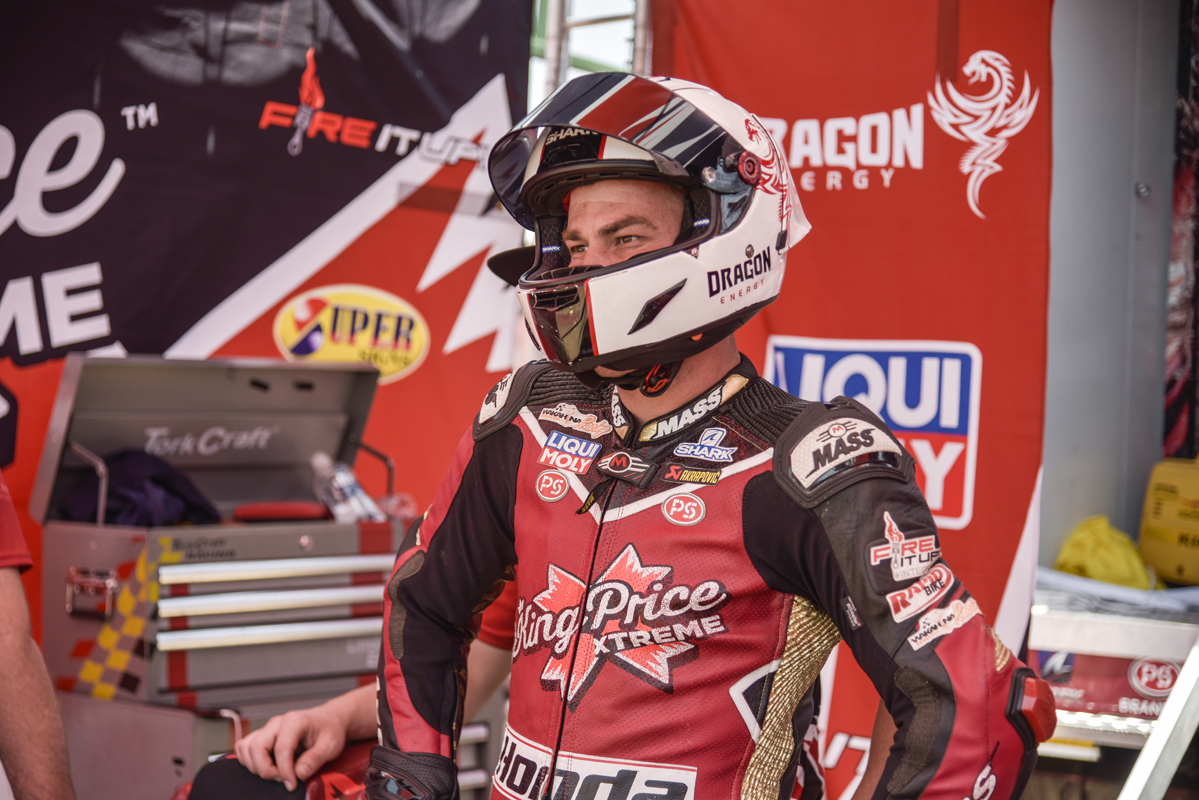 Race one, Clint got off to an ok start and slid into fourth place just behind Garrick Vlok's Yamaha YZF-R1. A group soon started to form with Morne Geldenhuis leading the charge followed by Dino Iozzo in second. A few laps in saw Garrick highside in front of Clint meaning the Honda rider would clinch third place. Clint hung on and tried as hard as he could to catch the front runners, but managed to cross the line in third.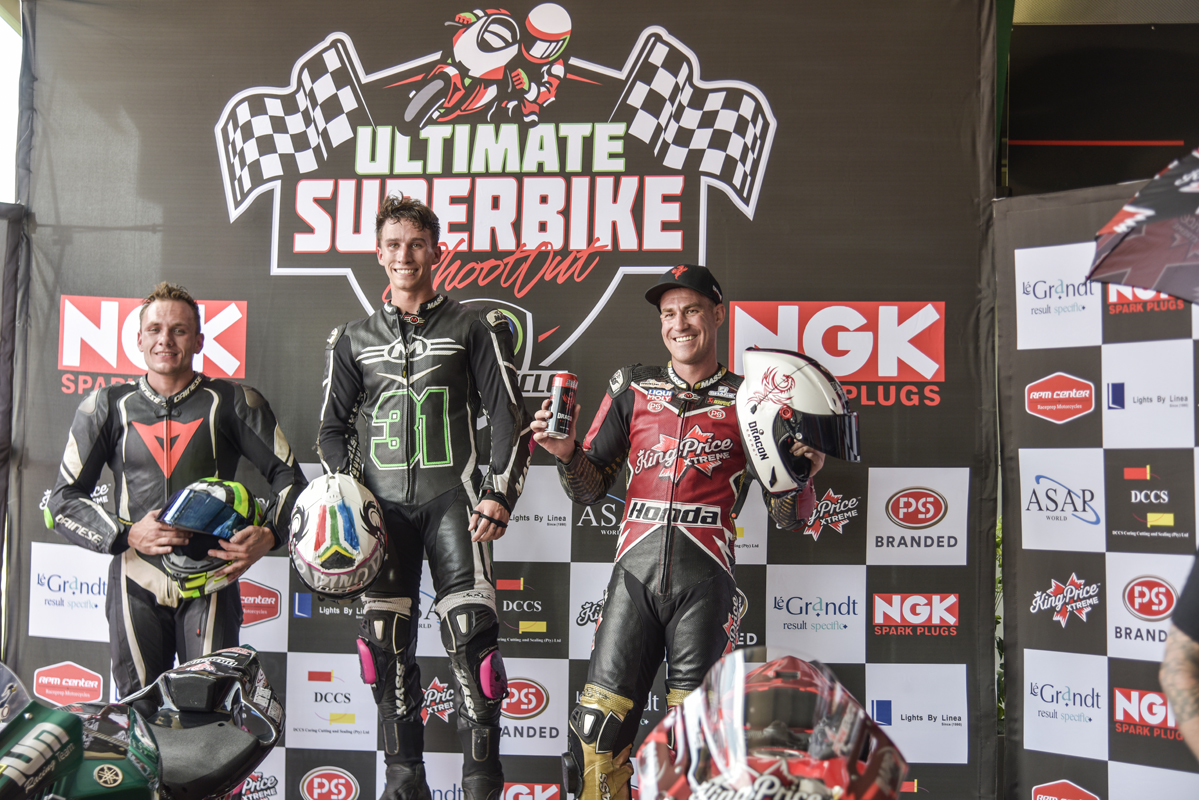 Race two saw Clint finish in fifth…"Today was a hard day but we learnt a lot about our bike and that data is extremely valuable for the next race." commented Clint.
Sfiso Themba
Qualifying saw Sfiso run into similar problems as his teammate Clint, this meant the team had their work cut out for the race. Heat one saw Sifiso line up on the back of the grid, but as usual, he was going to push as hard as he could. Lights out and number 63 was climbing positions, he even set a personal best lap time for the day. Sfiso did what he could considering the conditions and made up 3 positions before crossing the checkered flag.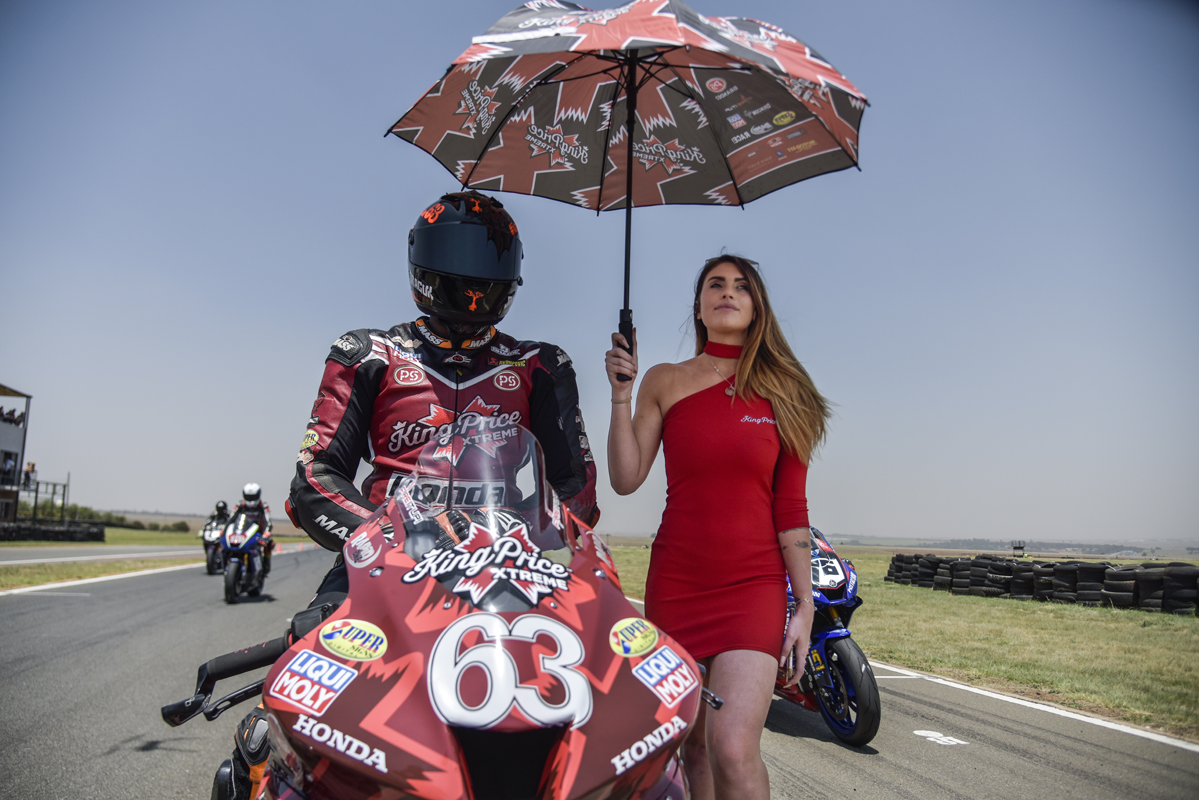 Sifiso got off to a slow start in heat two and struggled with the strength needed to muscle his bike around the winding and demanding corners of Red Star Raceway. After a few front end slides, he decided to pull in rather than make a mistake.
"Although a tough day for the team, it was a great day for motorsport and motorcycle racing, seeing the people filling the stands and getting behind their favourite rider was fantastic," said team leader Roy Gardner.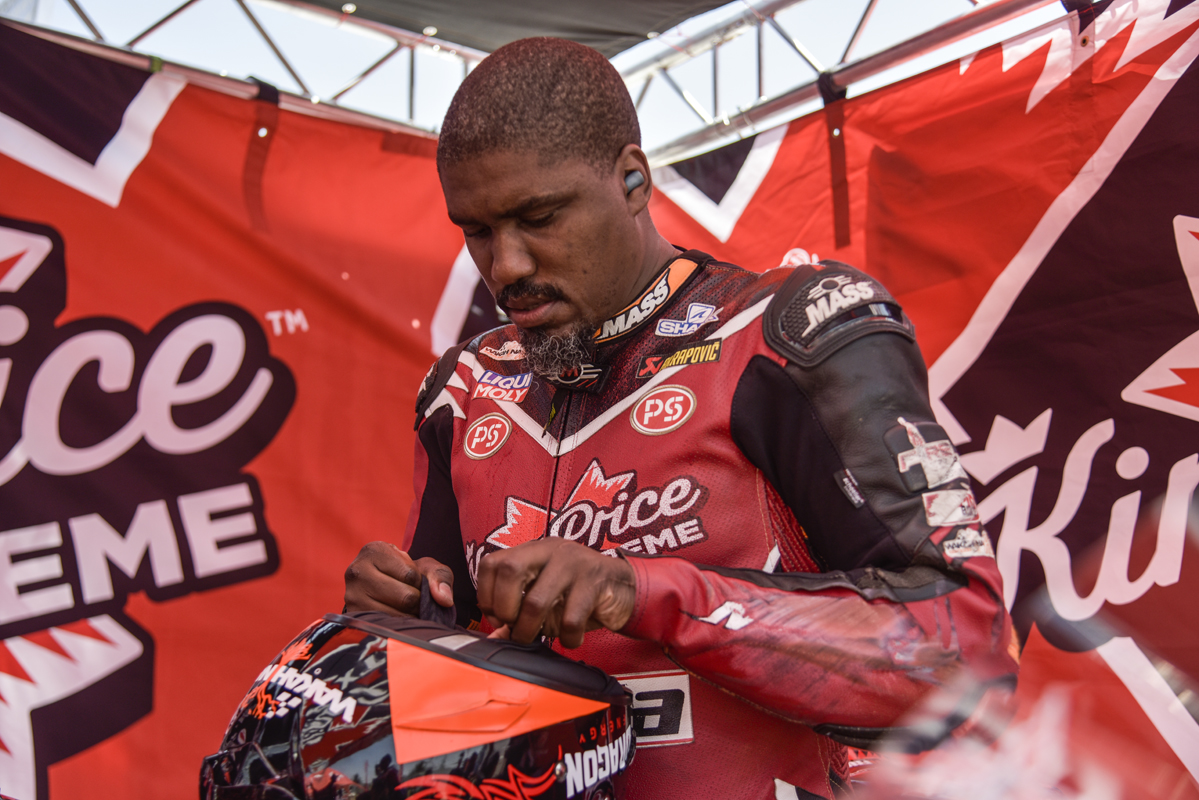 A special thanks from the team goes out to all their sponsors – King Price Xtreme, Liqui Moly, Dragon Energy Drink, Super Signs, PS Branded, Honda SA, Shark Helmets, Akrapovic Exhausts and Rapid SA.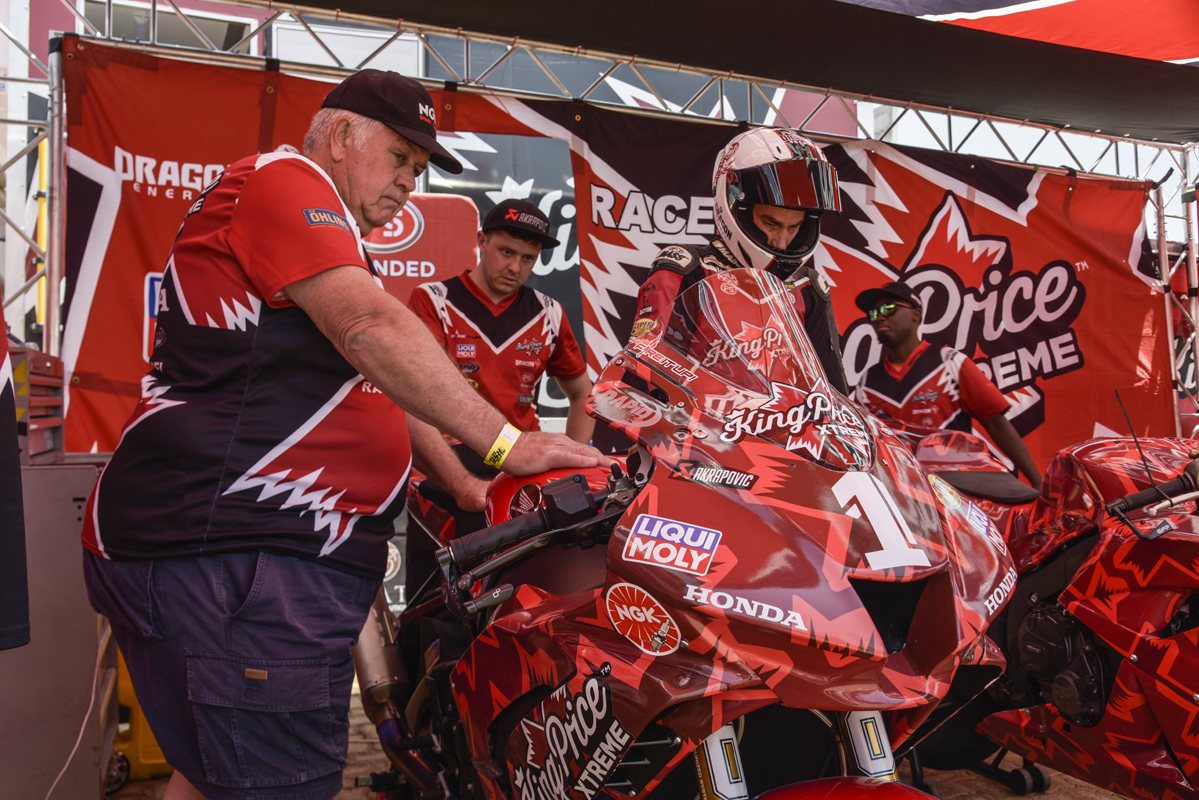 Round 3 will be held at Dezzi Raceway in Port Shepstone on the 19th and 20th of November.