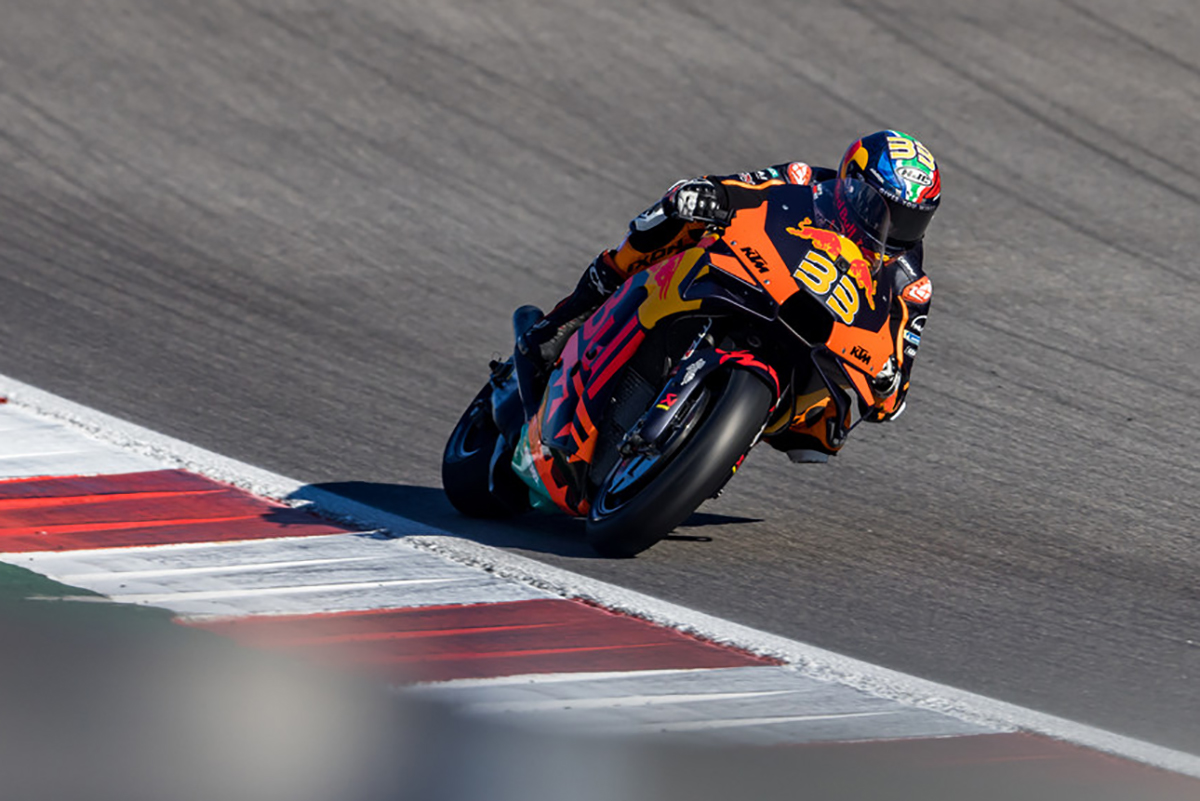 Sunny Portugal greeted the Binders for the second time this year, as the Portimao course hosted round three of the series back in April. Good weather, 28,000 fans and twenty-plus laps around Algarve's 4.6 km layout of climbs, drops and diverse corners were awaiting the riders for the second-to-last race of the year.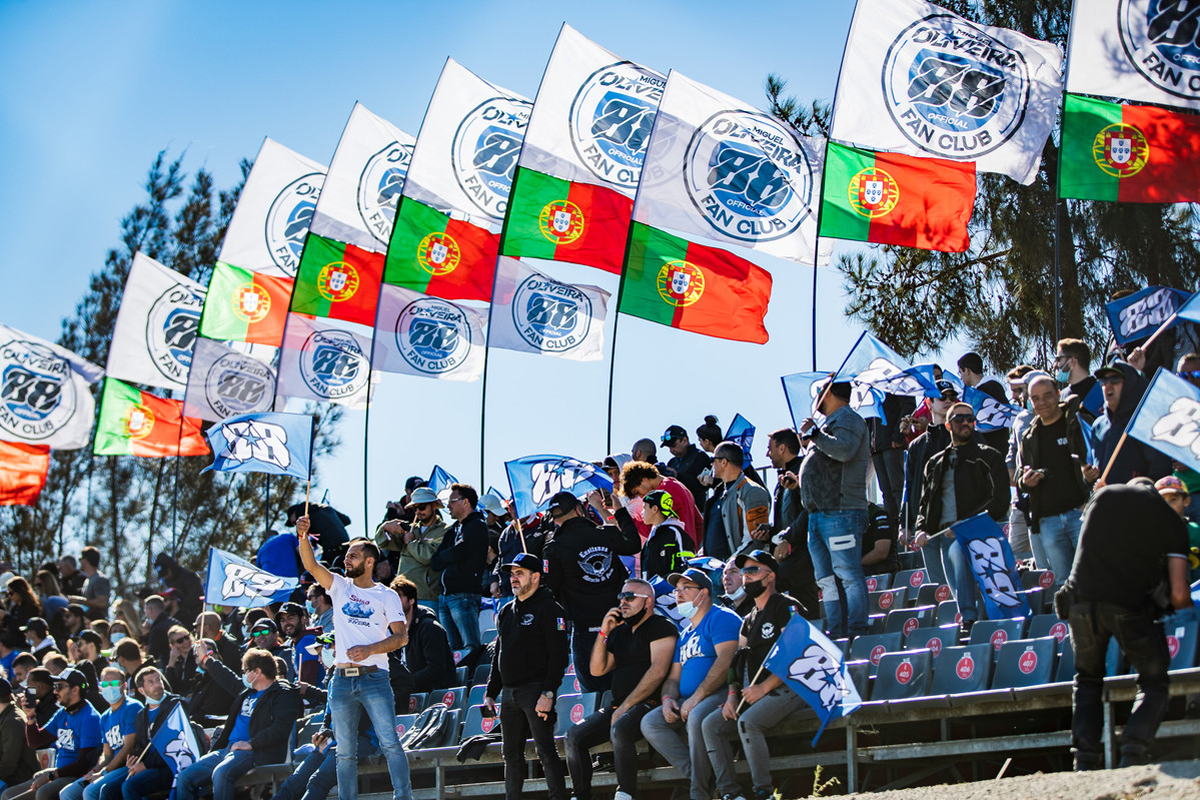 Darryn Binder
Darryn Binder jumped straight into Friday's FP3 with an impressive pace and he momentarily held the top spot on the timing screens—Darryn booked himself a spot in Q2 instantly. Q2 saw Darryn head into his first run with a blisteringly quick lap but found himself held up in a group. With a last-lap dash, he managed to squeeze himself onto the third row of the grid (7th).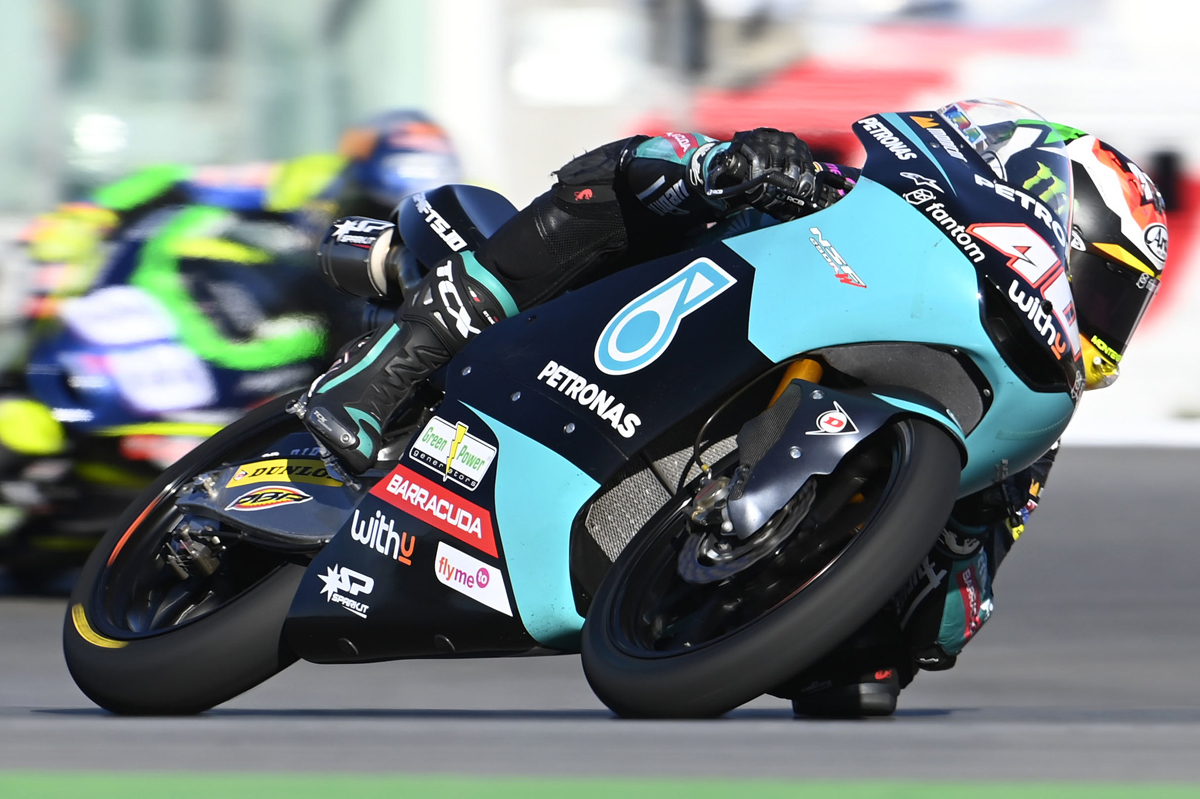 Sunday saw Binder make a great start, immediately moving his way up the grid—taking two off the line, moving into fifth by the end of the first lap, and into second one lap later. Once he got himself up into the top three, a fierce fight for the podium places unfolded and lasted until the final stages of the race.
With just three laps remaining our fellow South African was forced to avoid another rider's incident, which dropped him to eighth, but he was able to recover to fourth. However, the drama was not yet over for Darryn. Binder was later disqualified from the race after he braked too late on the final lap heading into a turn, nudging Dennis Foggia out of the championship fight.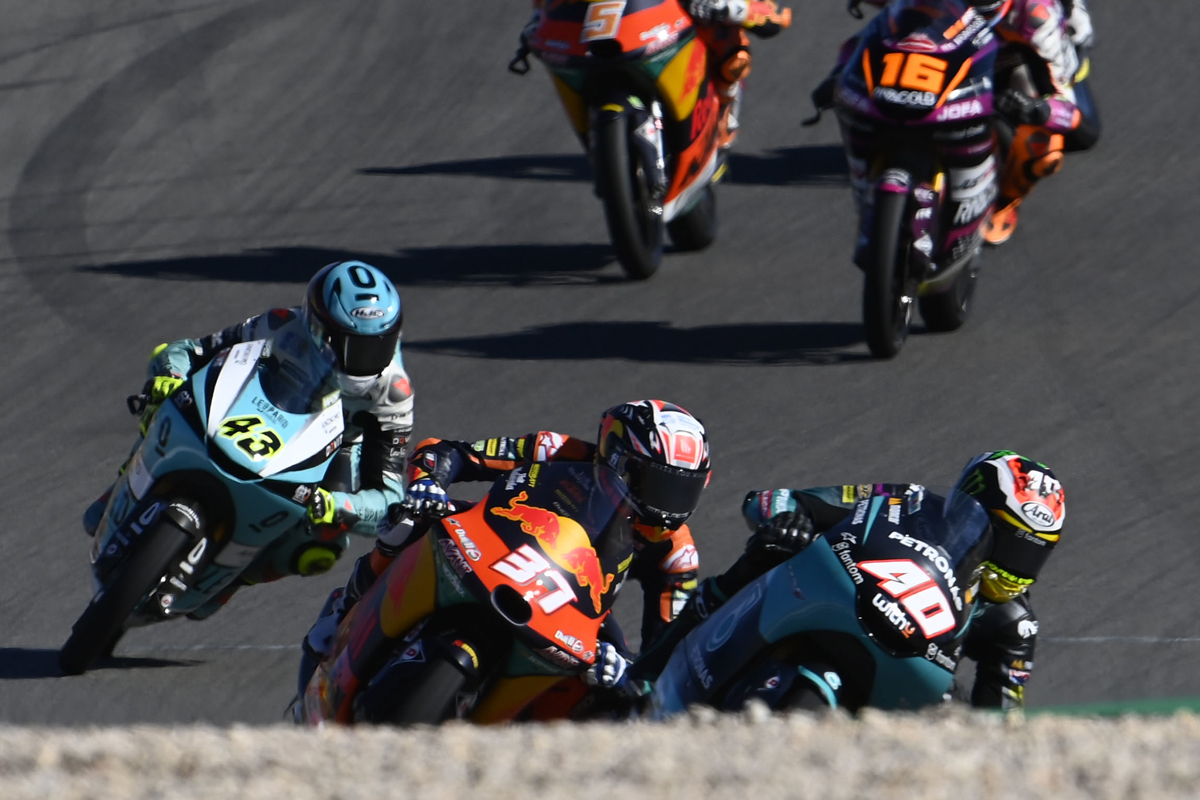 DB: "I just want to apologise. I was trying to overtake [Sergio] Garcia, was braking and suddenly saw [Dennis] Foggia in front of me. I had nowhere to go. I'm really sorry to him, his team and Garcia for the crash. Obviously, it's the last thing I wanted to happen, especially with Dennis fighting for a championship title, and was definitely not my intention. Again I just want to apologise to everyone involved."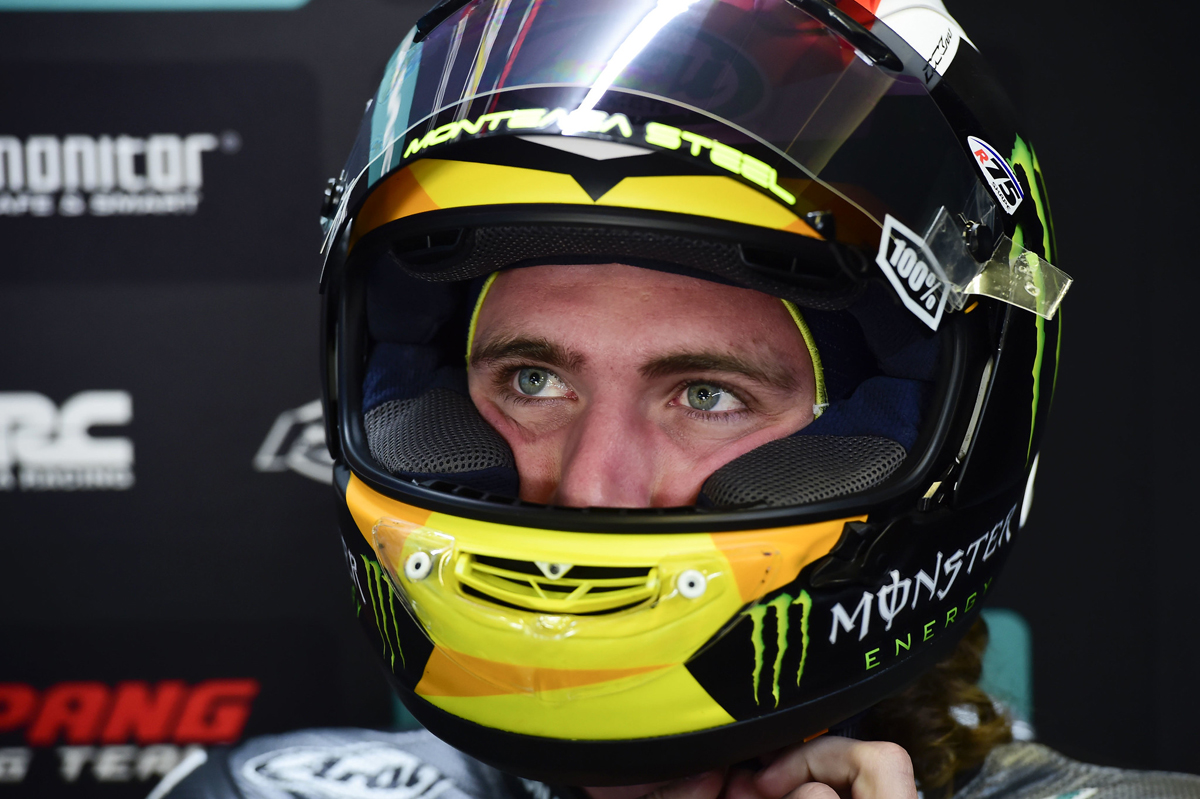 Brad Binder
Despite amazing weather during Free Practice and Qualification on both Friday and Saturday, Brad Binder ran into some drama last minute. Brad's Q1 was ruined by a lowside crash on turn 3 that saw number 33 run out of time during another time attack. Brad and the team tried their best, put a new rear tyre on, but again it was just too late and Binder just couldn't get a decent lap done. Binder would start from 19th on the grid come Sunday.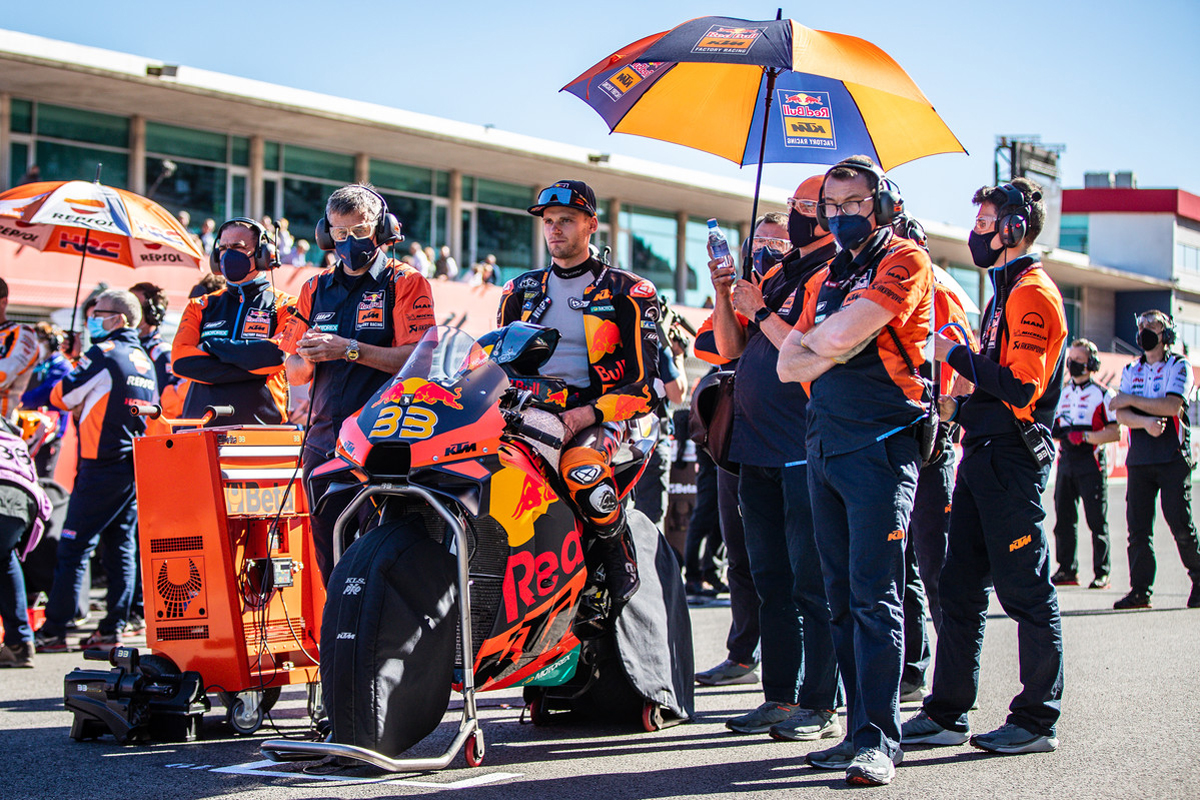 Race day saw Binder make a steady start to the race, making his way up the field and slowly increasing his pace as the tyres warmed up. Soon an orange trio began to form with Miguel Oliveira leading the pack in tenth followed by Iker Lecuona and Brad. Lecuona started to have tyre issues towards the end of the race which allowed Brad to close in on his fellow KTM rider.
Unfortunately, Lecuona took an ambitious plunge down the inside of Oliveira on turn 13 and caused both riders to fall out of the race which saw the red flag bring proceedings to a premature halt. With three-quarters of the Grand Prix complete, the results were declared and Binder ended the day 10th.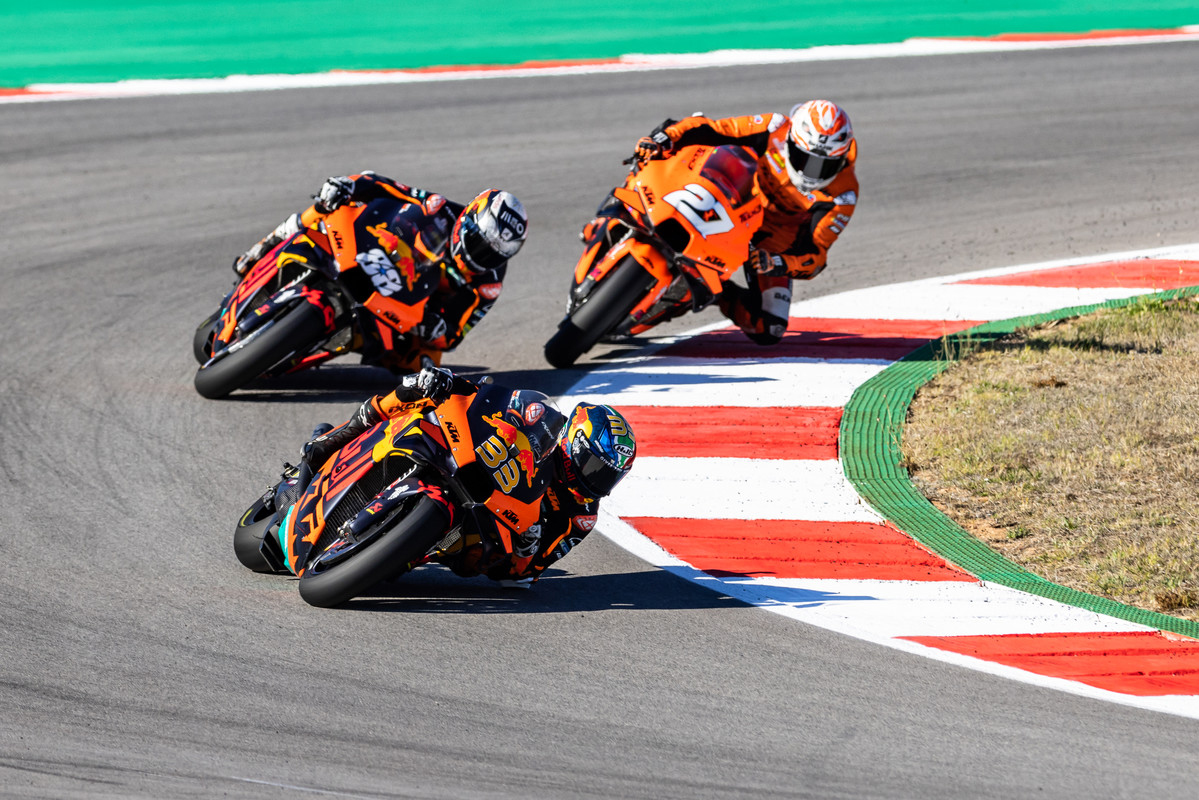 BB: "A difficult weekend for us in general. The team did a great job overnight and in warm-up I was much happier with my set-up. I felt stronger and more confident going into the race but it took me too many laps to understand how to ride well. I made too many mistakes and it took too long to come up to a good pace. By the time I got a good rhythm and made some passes, the red flag came out. A tough time but the team worked so hard. We'll definitely be stronger next week."
There will be no rest for the Binders as they head straight to Spain for the final round of the season: the Gran Premio de la Comunitat Valenciana (12-14 November).