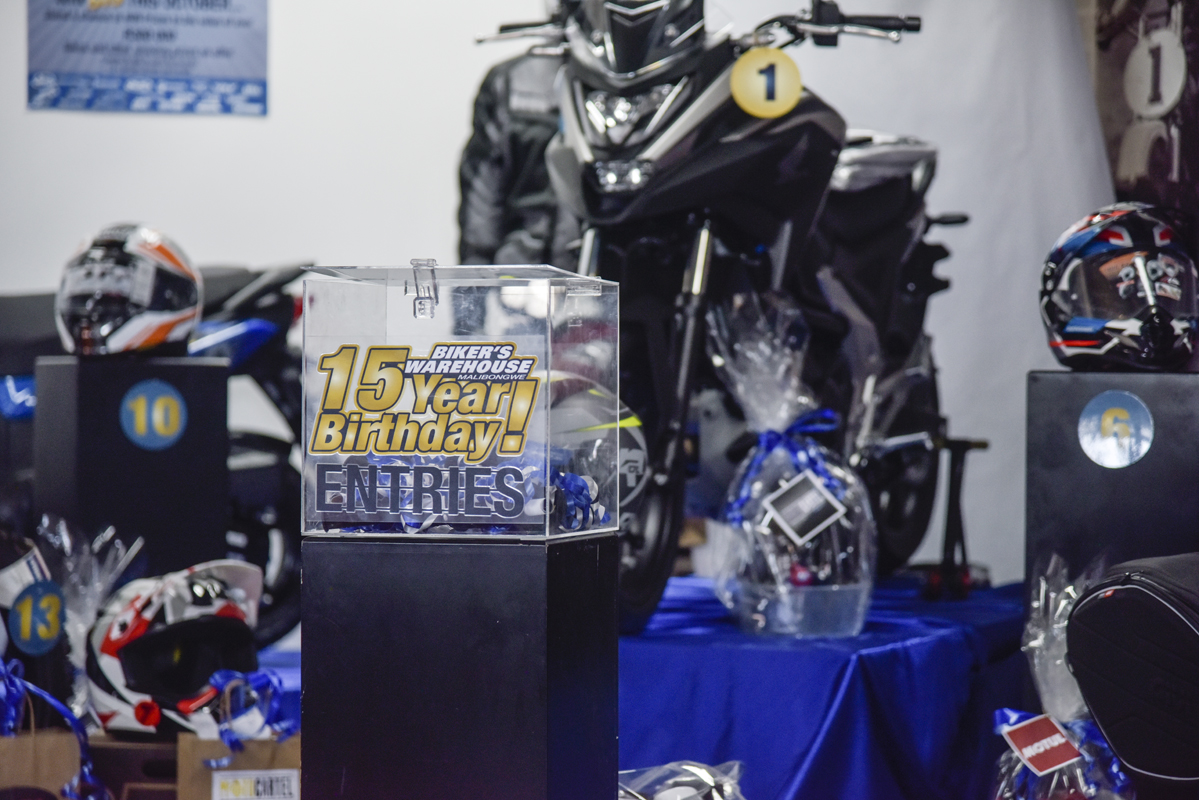 And so the 15th birthday celebrations at Biker's Warehouse in Northriding have come to a fitting end. Throughout the month of October, anyone who spent R1500 or more at Bikers Warehouse was entered into a weekly draw to pick 15 finalists, all of whom would win a prize, with three lucky winners riding away on brand new motorbikes.
The draw took place over the first weekend of November and all fifteen finalists were present, guaranteed to leave with a prize. All of Biker's Warehouse's suppliers had joined in the celebration and donated prizes, ranging from accessory and cleaning hampers to a Honda NC750X, brand new, out of the box.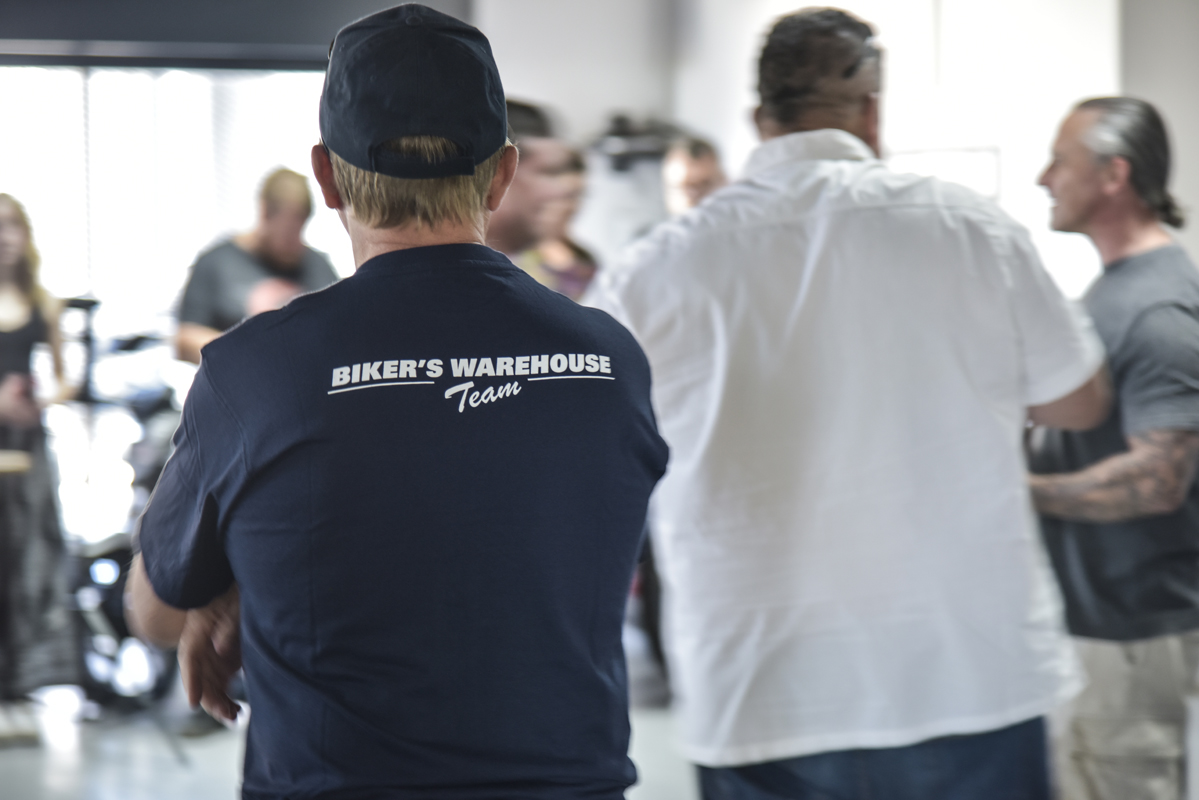 Bophelo Seoe rode away on the Honda NC750X and took a Motocartel hamper with him. Dean Horner rode away on the SYM Crox 125 and took a Dirt Nurse hamper with him, while Johan De Beer won the Suzuki UR110 and an F61 hamper.
Amelia Brits won a Husqvarna Stacyc 12" electric balance bike and a Motocartel hamper. Sean de Villiers won an Uber 1600W stand-on scooter and a Dirt Nurse hamper. Dylan Eriksen-Miller won an Arai TX4 helmet and a Motul hamper and Brent Pienaar won a Scorpion EXO 150 helmet, Metallize jacket, jeans and gloves and an F61 Hamper.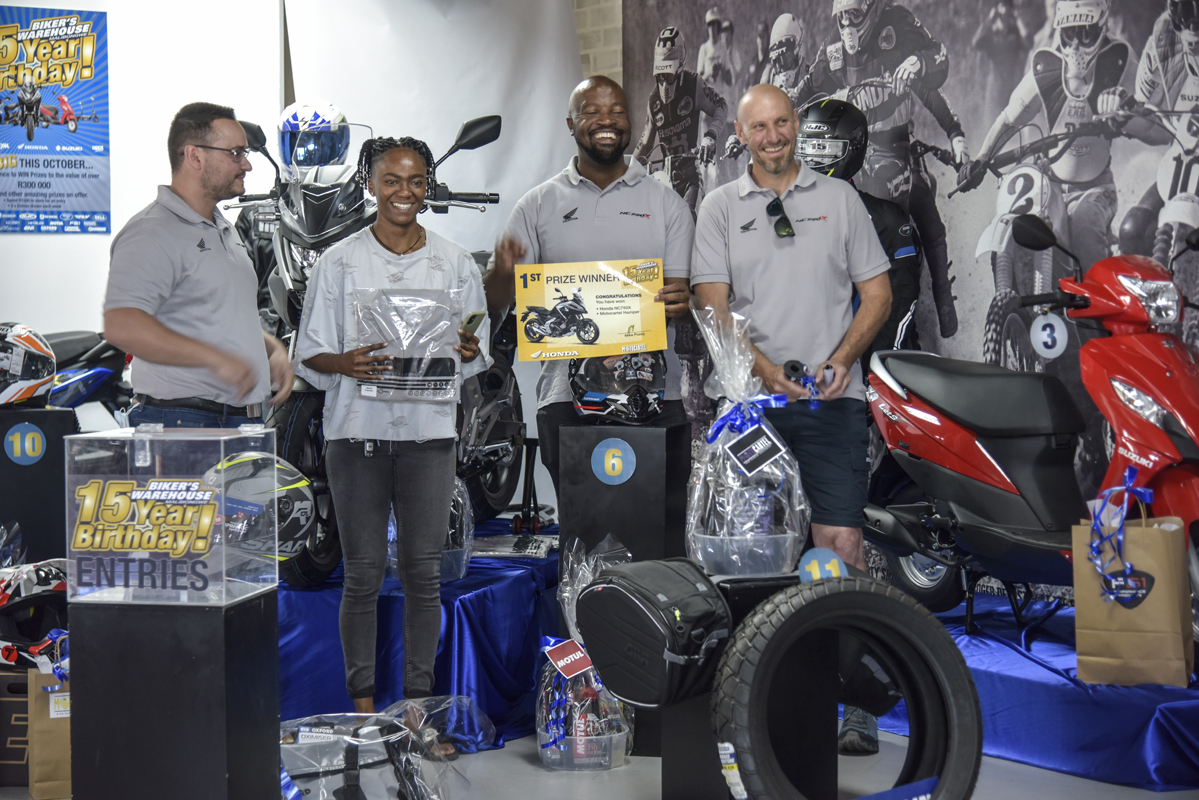 Louis Visser won a Leatt 5.5 neck brace, a pair of Fox Comp X boots and a dirt nurse hamper. Jordan Frankish won a Polisport plastic kit voucher, Fly F16 shirt, pants and gloves, a Motorex hamper, a Motorcartel hamper and a Dirt Nurse hamper.
Jakkie Evert won a Shoei NXR helmet and a Motorcartel hamper, while Thinus van Rooyen won a Michelin tyre combo, a set of Givi saddlebags and a Motocartel hamper.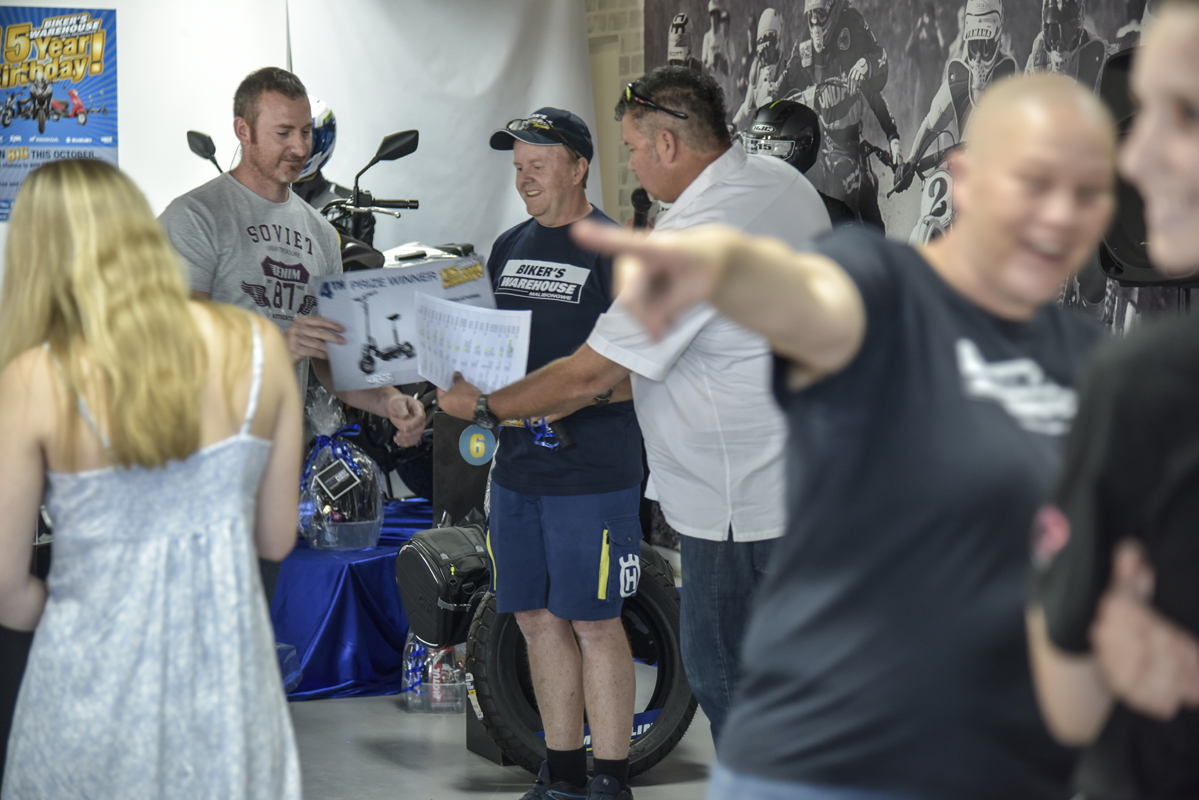 Mark Lubbe won a Shark Riddle helmet, Alpinestars gloves, an Oxford roll bag and a Dirt Nurse hamper, while Renier Burger won a Bell MX9 helmet, Motocartel hamper, a Mitas front tyre voucher and a Fly F61 hamper.
Finally, Pieter Strydom won a Yesbike jacket, pants and gloves, an HJC CS15 helmet, an R&G bobbins voucher and an F61 hamper, while Dean Cook won an air and oil filters, spark plug and sprocket set hamper, an Ariet grip and tank pad voucher, a bobbins voucher, a Gas Junky strap hamper and a Motocartel hamper.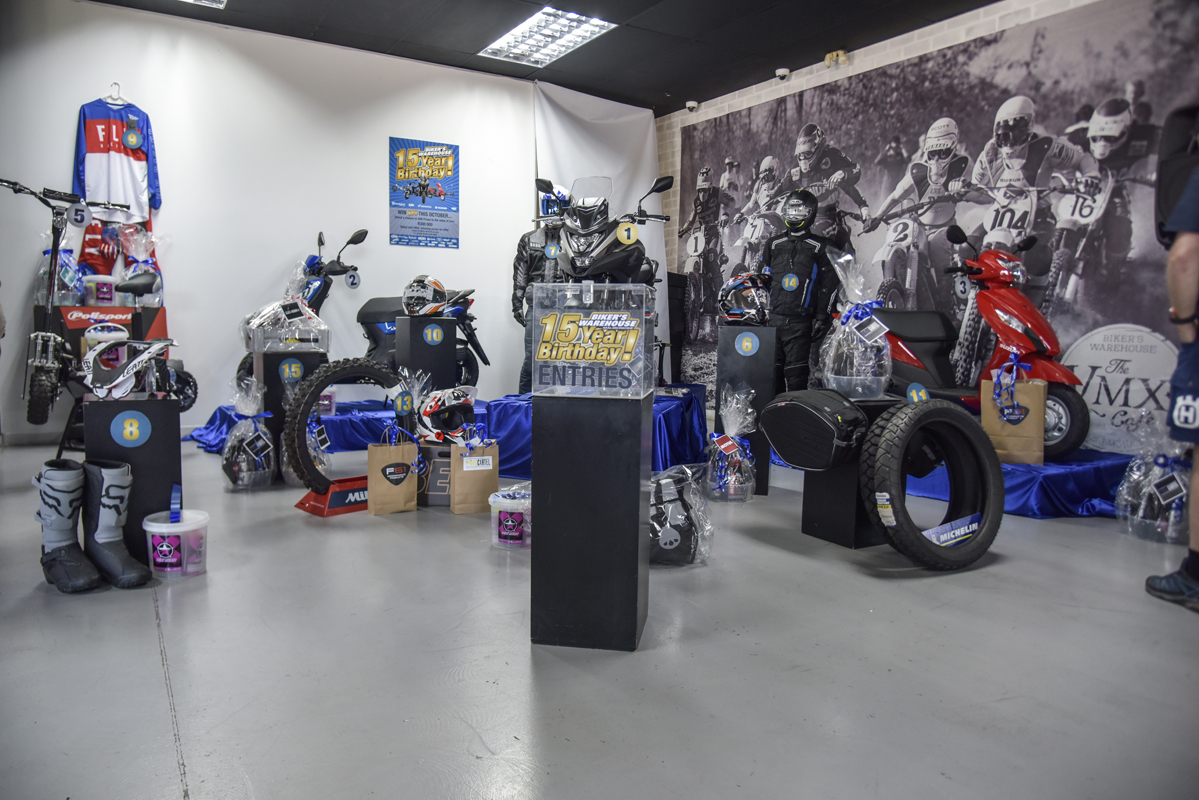 The value of all the prizes was approaching R300,000 and even the last-placed winner received prizes worth in excess of R5,000!
Mike and Kerry Puzey and the staff at Biker's Warehouse, would like to thank all its suppliers for the amazing prizes that were donated, not to mention all their customers who continue to support both Biker's Warehouse and the individual supplying companies by shopping there.