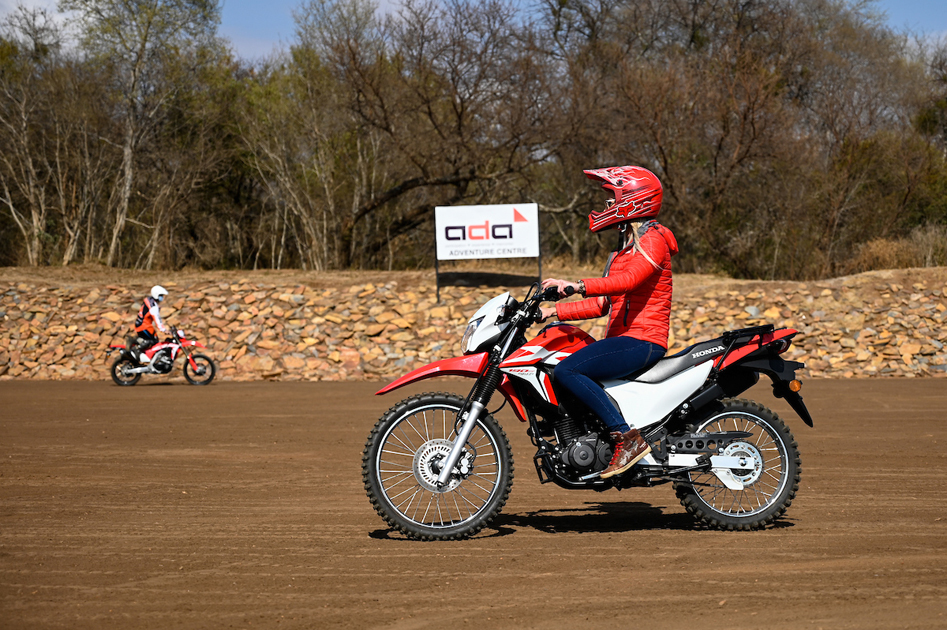 ADA has arguably evolved into the most advanced motor industry and vitally, motorcycle training facility in Gauteng and probably the country. I rode out to their stunning training facility laid out amongst the bushveld on the 'Satellite road', near Hartebeespoort Dam, to chat with the original founder of ADA, Heine Engelbrecht. I have known Heine for a good few years now and he is one of a rare breed, not that common in the world that we live in today. He is an absolute gentleman with unshakeable integrity. He has lived a really interesting life. Growing up on a farm in KZN nurtured in him a deep love for the great outdoors. He went off to Agricultural College after his National Service, but then, as life so often does, his life took a different turn. Typically, there was a girl involved. A certain Bronwyn Parker to be exact. Bronwyn became Mrs Engelbrecht and Heine found himself assisting Bronwyn in her new Pharmacy.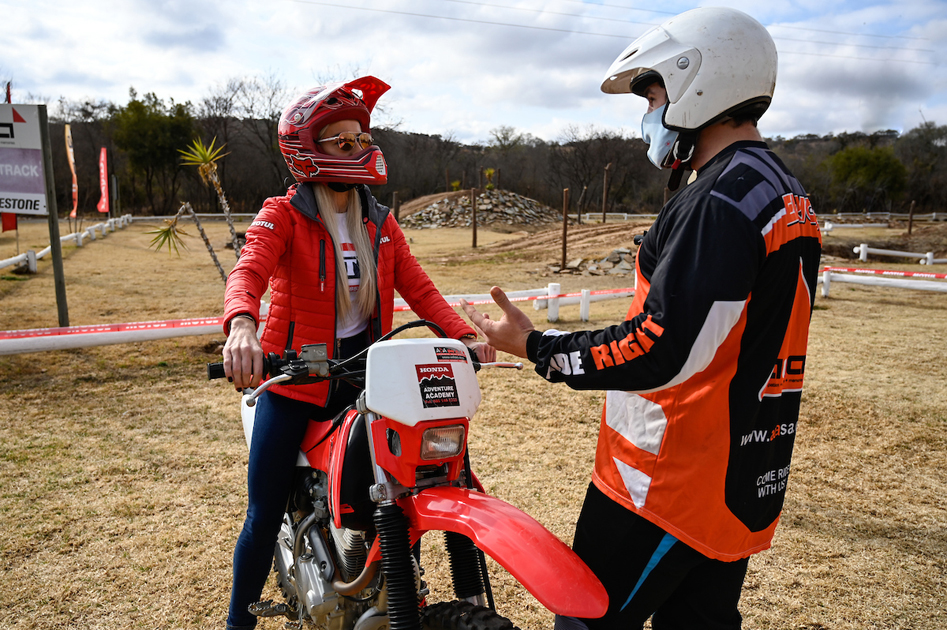 Heine tried to get his 'outdoor fix' by dragging Bronwyn along on camping trips. They say that necessity is the mother of invention, so in his attempt to make camping more comfortable for Bron, he modified a trailer into a 'Camping Trailer' which spawned an industry that is booming in SA today. Seeing a commercial application for his brainchild, he started building off-road trailers under the B'Rakhah banner, together with his buddy Gideon du Plessis. This also fostered a relationship with Land Rover, who had Heine lead an Expedition to the Serengeti to celebrate Land Rover's 50th anniversary. Little did he know at the time, but it would be the first of many Corporate events that he would host. It is today also a major component of the ADA offering.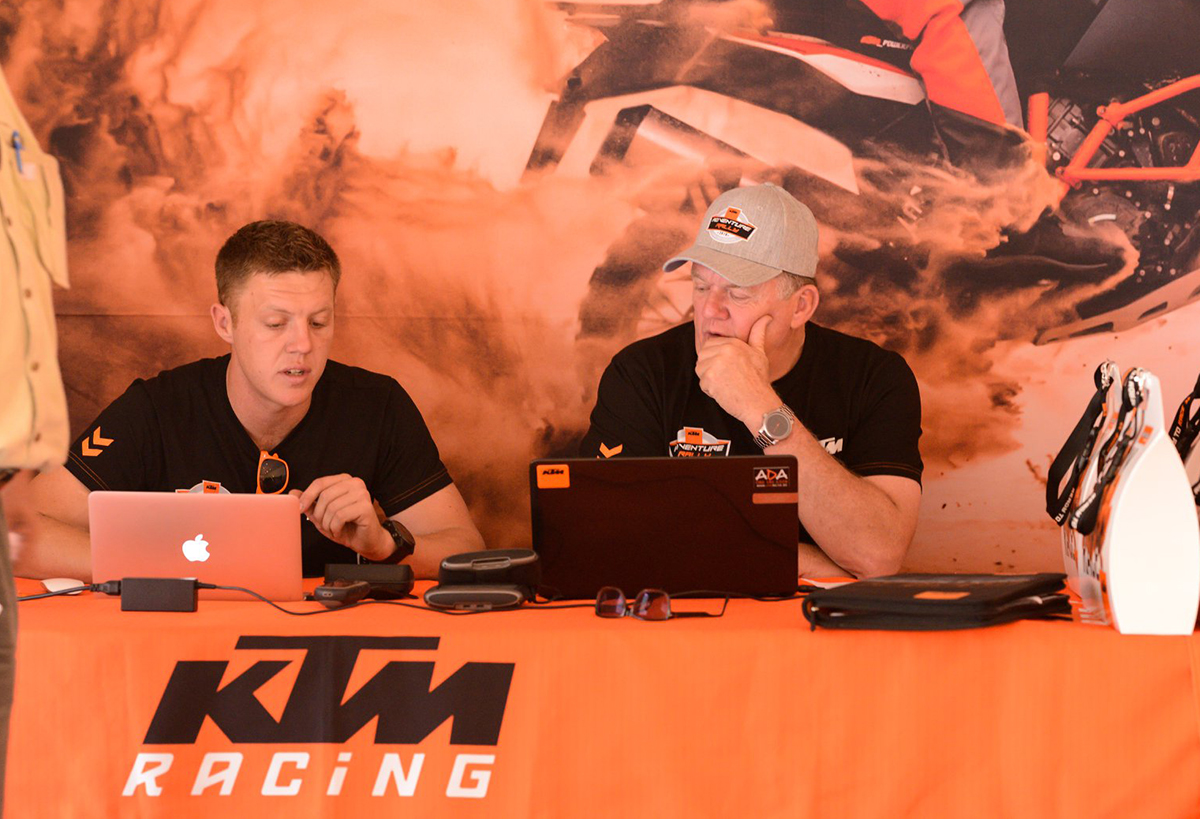 Motorcycles have been a lifelong passion for Heine. His first bike, a Honda SS 50, was bought with pocket money earned by selling newspapers. The rest, as they say in the classics, is history. Over time this morphed into an XR500 Honda, which took him and a mate on a DR500, all over Lesotho and Mozambique. Bronwyn drove 'back-up', carrying the camping equipment in their 'two and a quarter petrol' Landy pickup. Feeling drawn to the Events business, Heine sold his share in B'Rakhah and started African Outdoor Group [AOG] with Derek Lategan. A couple of years later, in 2005 and largely at the behest of Honda's Basil Forsmann, Heine sold out of AOG, and ADA was born. Initial training was for then, the booming ATV market.
As the need for training expanded, Heine found, rented and subsequently bought, the property where his current facility is located. Whilst Honda have remained a valued and loyal client, with ADA providing training for their cars, bikes and marine, they have, by popular demand, built an impressive client portfolio which services the motor industry at large. This includes doing work for the likes of Harley-Davidson, Suzuki, KTM, BAIC, Peugeot, Bridgestone and IVECO. Honda still invests heavily in training, with all buyers of new Honda's offered training. Honda also initiated an excellent training initiative to upskill riders of commercial bikes too.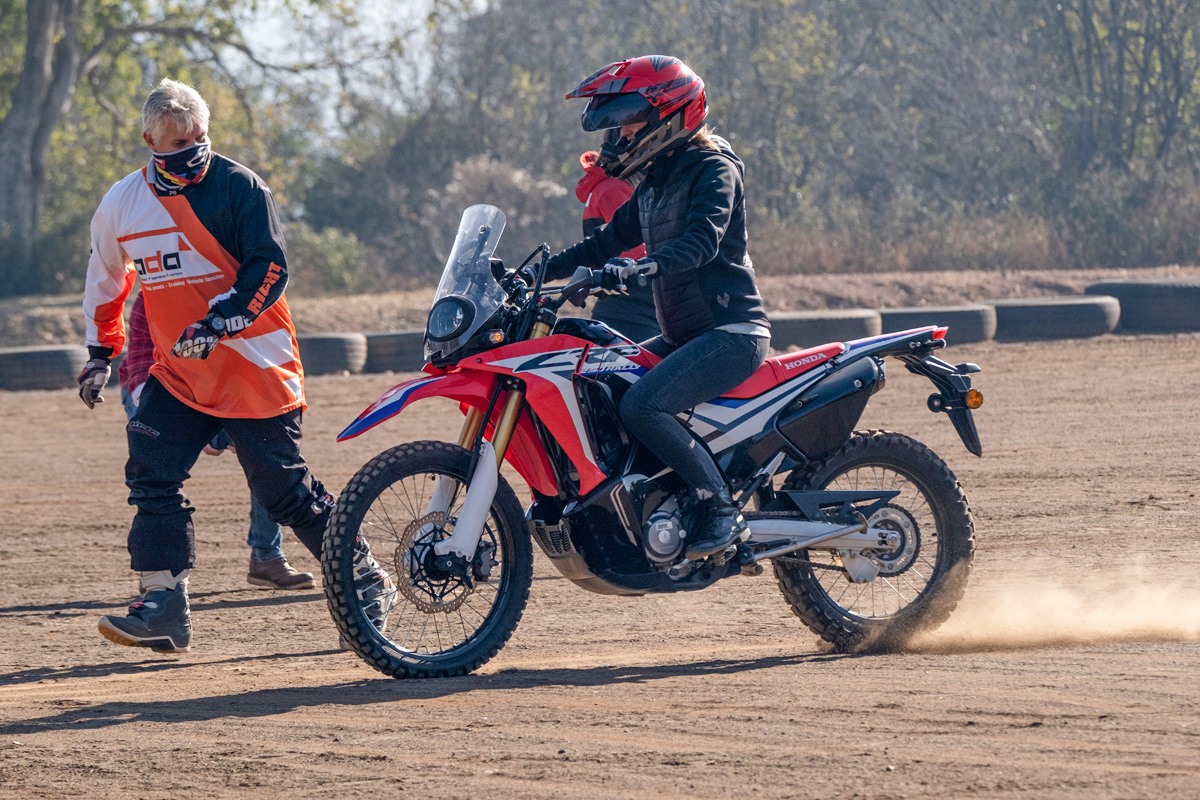 Ever the professional, Heine has gone to great lengths to maintain an extremely high standard of training. ADA is currently the only training facility to enjoy Transport Education Training Accreditation (TETA). This has enabled him to provide training to the Metro Police, PMPD, Military Police and the Road Accident Fund. Heine attributes ADA's success largely to the quality of his trainers.
Johan Gray, a legend in Adventure Motorcycle training, has helped immeasurably in raising the standard of training, using an outcomes-based approach.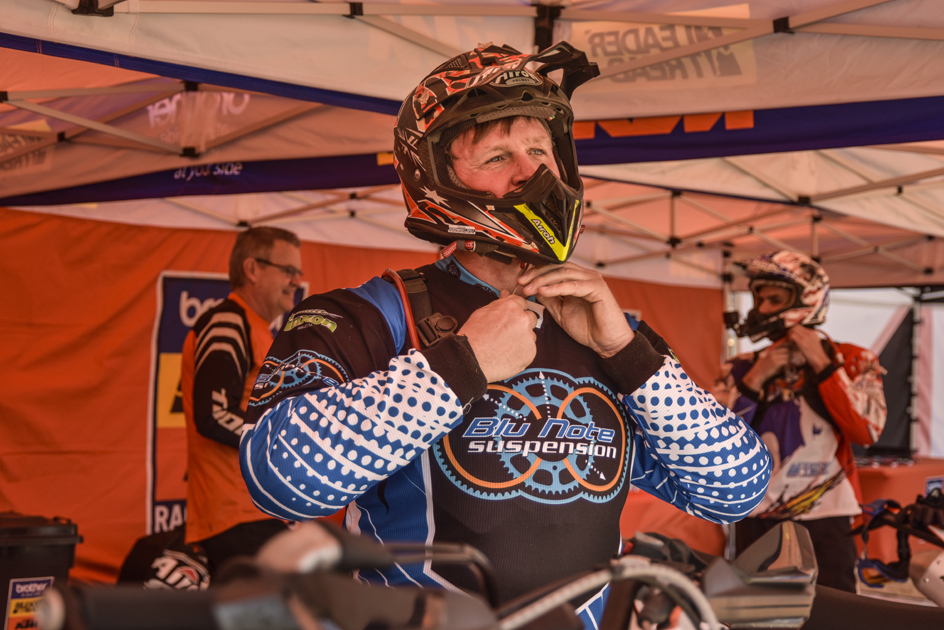 Heine has attended Harley-Davidson training in the USA, which he rates as up with the best courses he has ever attended. Harley utilises technology whereby instructors have comms with the students via earphones and correct their techniques on the fly. Heine's son Diete, who heads up ADA these days, was sent to Japan by Honda to attend their International Instructors training course and competition at Suzuka. Diete was blown away by the skill levels and generally high standard of the Honda 'Factory Trainers'. With his extensive off-road training experience in harsh African conditions, he did manage to show them a thing or two during the off-road phase of the competition.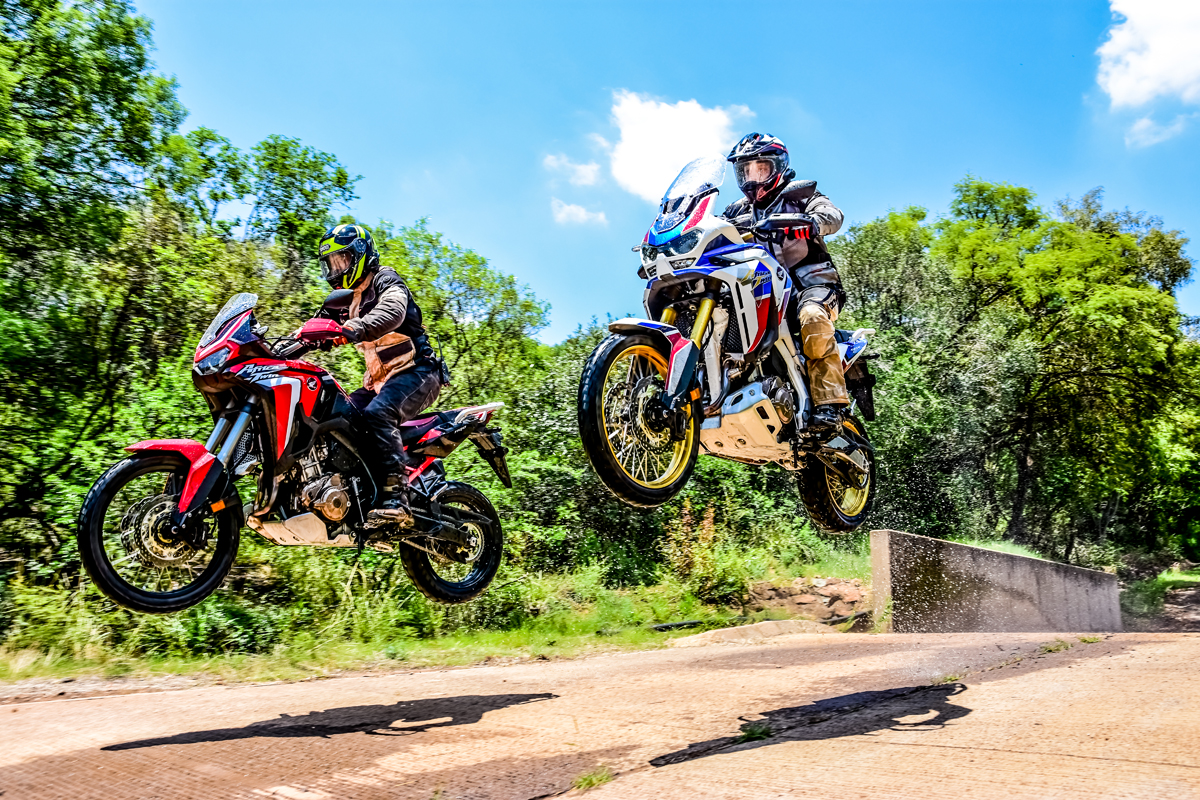 Training and facilitating launches and Corporate events are all-in-a-days-work for this professional and efficient ADA team. Heine undertook extensive additions and upgrades to the facilities during the Covid lockdown. For me, this typifies the commitment to world-class service and excellence that is all-pervasive at ADA. Bronwyn finds herself as the solitary 'rose' amongst the 'thorns' represented by Heine and their four strapping sons. Having said that, the scales have tipped ever so slightly to the rose side with the addition of Diete's wife Carli to the Engelbrecht clan. Diete's brothers Eckardt, Reinhardt and Elrich all lend a hand should their schedules allow.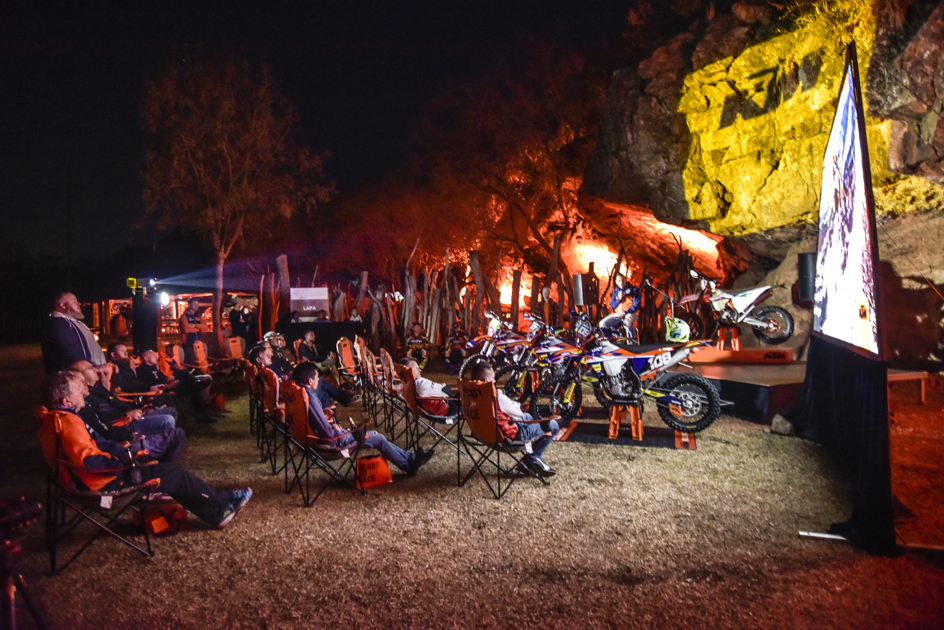 Motorcycling is a totally acquired skill. Unfortunately, if we do not receive professional instruction, we think that the way we ride is the 'right way'. Our egos get in the way too. We don't always admit that our skill levels are less than perfect. This sometimes ends in tears, or worse. I believe that to progress as riders, we need to constantly endeavour to increase our theoretical riding knowledge and apply it practically to our everyday riding. This will make our beloved past-time both safer and more enjoyable. ADA plays a vital role in providing top-class facilities and instructors to assist us in honing our skills.
I cannot recommend them more highly.
For more information visit: www.adasa.co.za