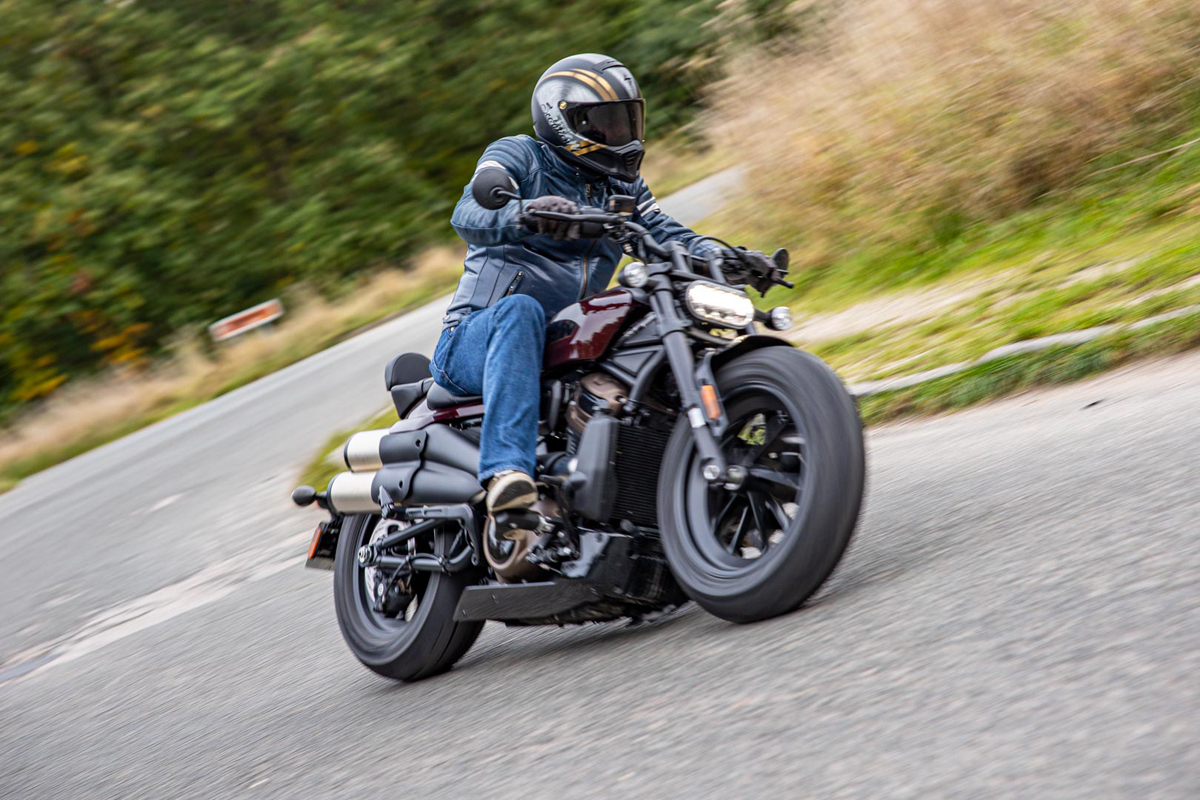 "Nothing compares to you", sang the Irish singer, Sinéad O'Connor. Since 1957, the Harley-Davidson Sportster has been an icon in its own right, and most of us have loved its true iron horse character. It's never been fast, dynamic, practical or particularly comfortable—but there are many good memories of Sportster rides.
Even yours truly got himself one, a 2003 Custom 100th Anniversary Edition, and really loved it. But to be honest, over the last couple of years I rode machines such as the Triumph Bonneville Bobber and the Indian Scout. And I had to admit that the Sportster was now struggling to hide its age—at least in the engine performance, suspension and braking departments.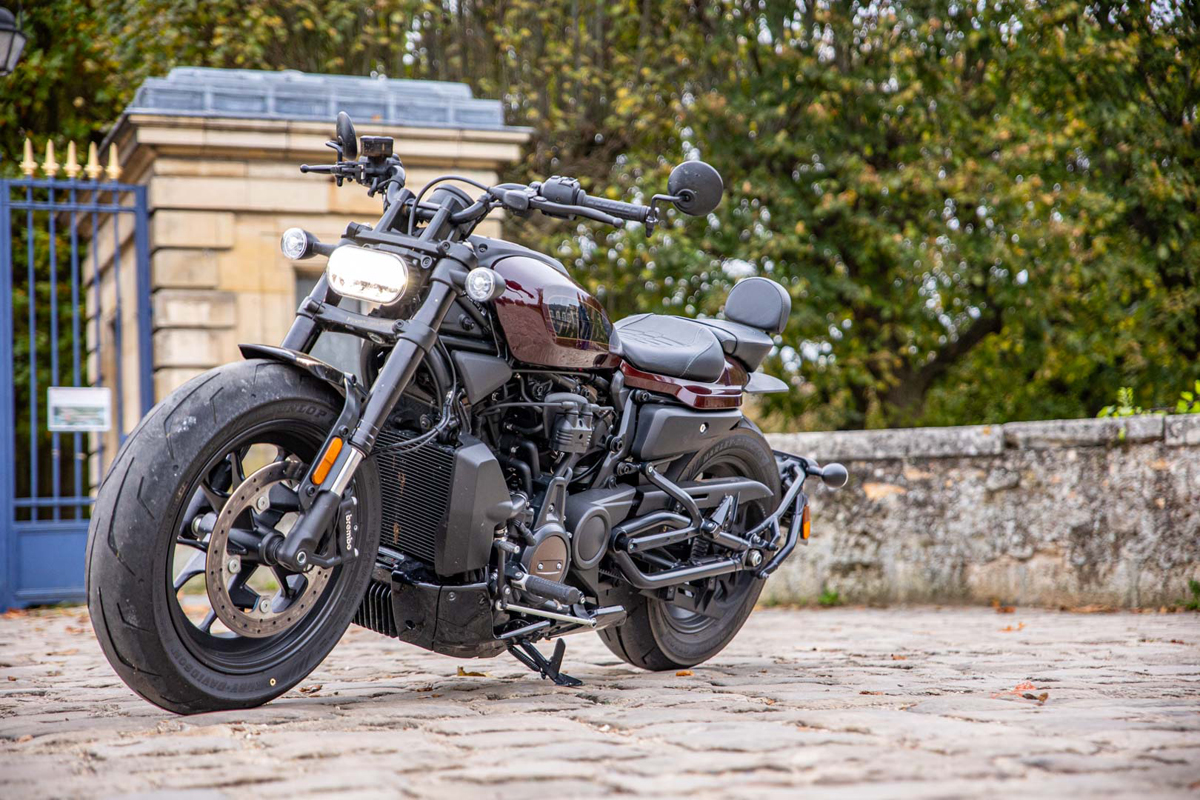 The new Sportster S is, quite obviously, a risky move by Harley-Davidson. They can play it Steve Jobs-style by saying that "this is a revolution." But on the other hand, with their traditional customers (and they have plenty), it might be a case of "haters gonna hate." After all, the new Sportster S has nothing in common with its predecessor, apart from its name.
With the new Sportster, Harley-Davidson have moved out of their comfort zone. And if we look at previous attempts at delivering 'performance' machines, like the V-Rod or the XR 1200, they haven't been hugely successful. But the Sportster S is different.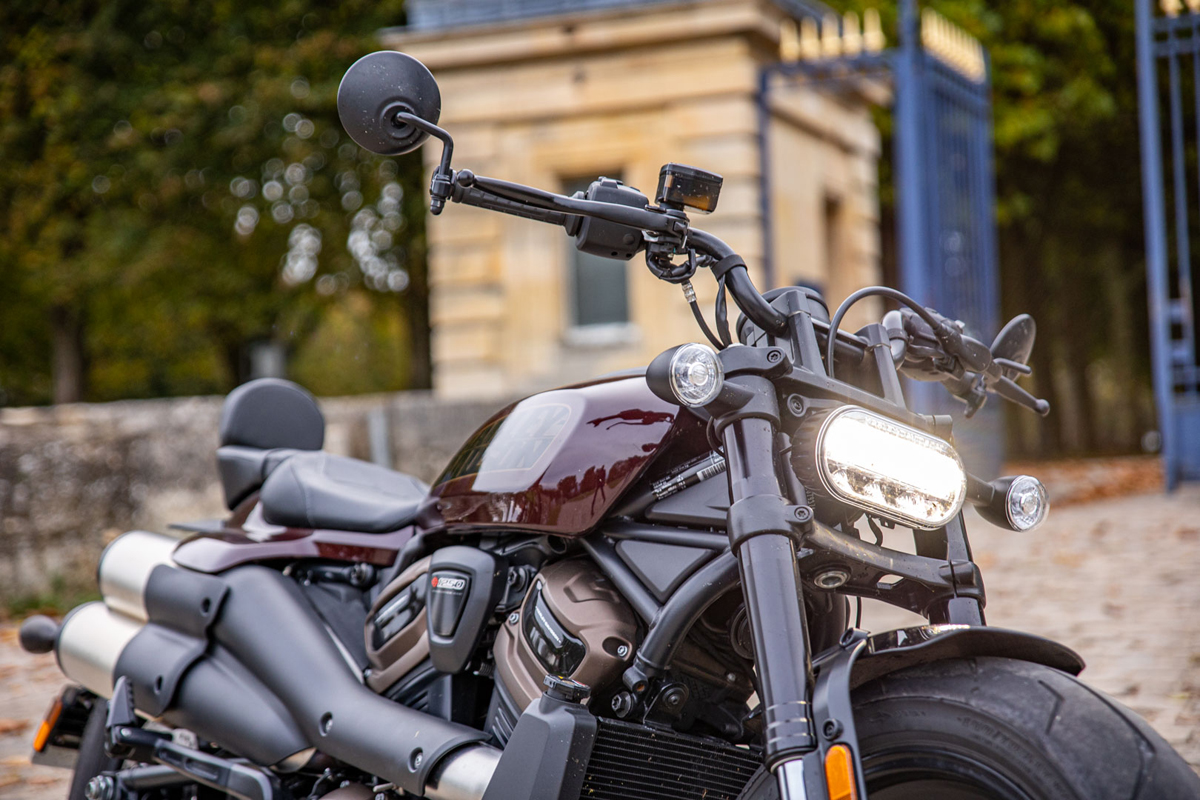 Plastic is fantastic; Revolution is, too
The original Sportster used an Ironhead motor, but not this one. The new Sportster S features the ultra-modern Revolution Max 1250 engine, with variable valve timing, as seen on the Pan America 1250.
It's not precisely the same motor though. The Sportster S has its own character, with more torque at low and mid revs (10 % more from 3000 to 6000 rpm). And it has different forged pistons, smaller valves and different timing. Figures now stand at 121 hp at 7,500 rpm and 125 Nm at 6,000 rpm, very far away from the approximate 60 hp delivered by the previous generation Sporty.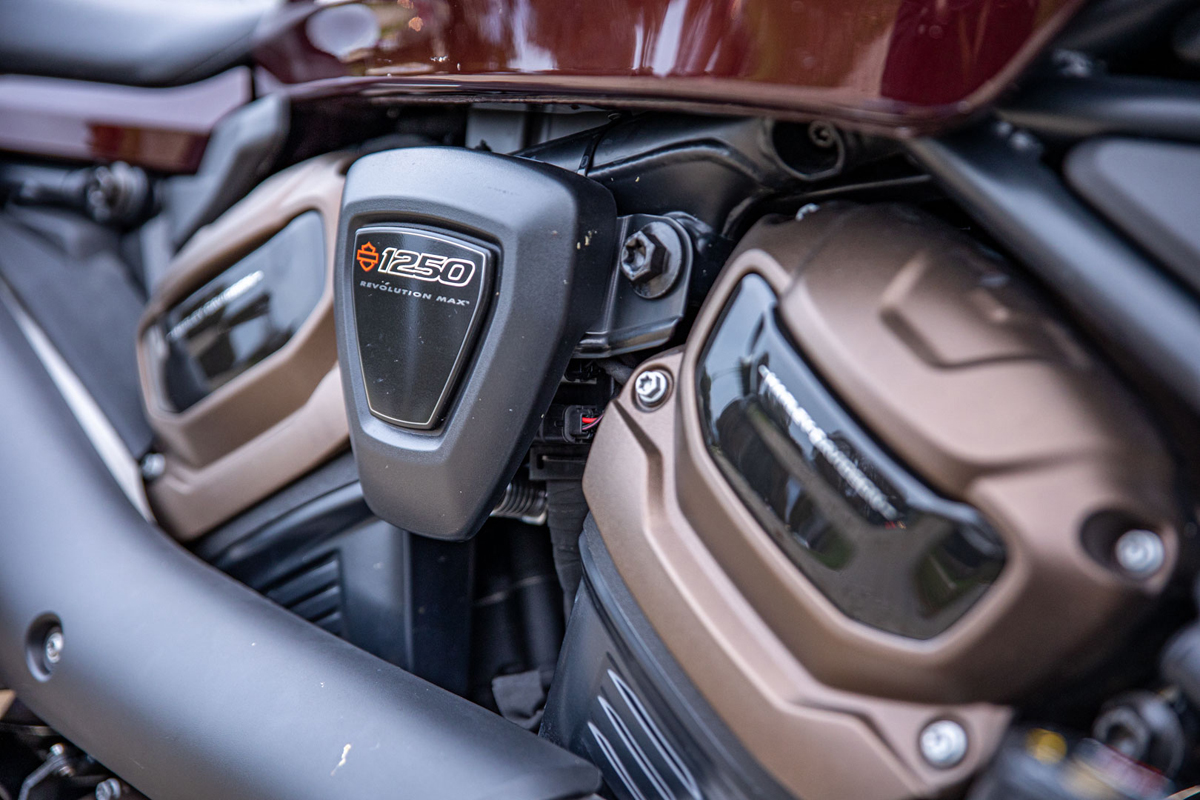 The engine is a stressed unit, so the 'traditional' frame is gone. The benefits are clear: the old Sportster weighed 252 kilos, but the new one clocks in at 228. Great, especially since rigidity and mass centralization are also much better now.
The Sportster's shocks and brakes have never been that good, but now there's a 43 mm upside-down fork up front, and a piggy-back shock at the rear. And they're all adjustable for preload, compression and rebound! The front brake may just be a single unit, but it features a beefy 320 mm disc, and a four-piston radial unit made by Brembo.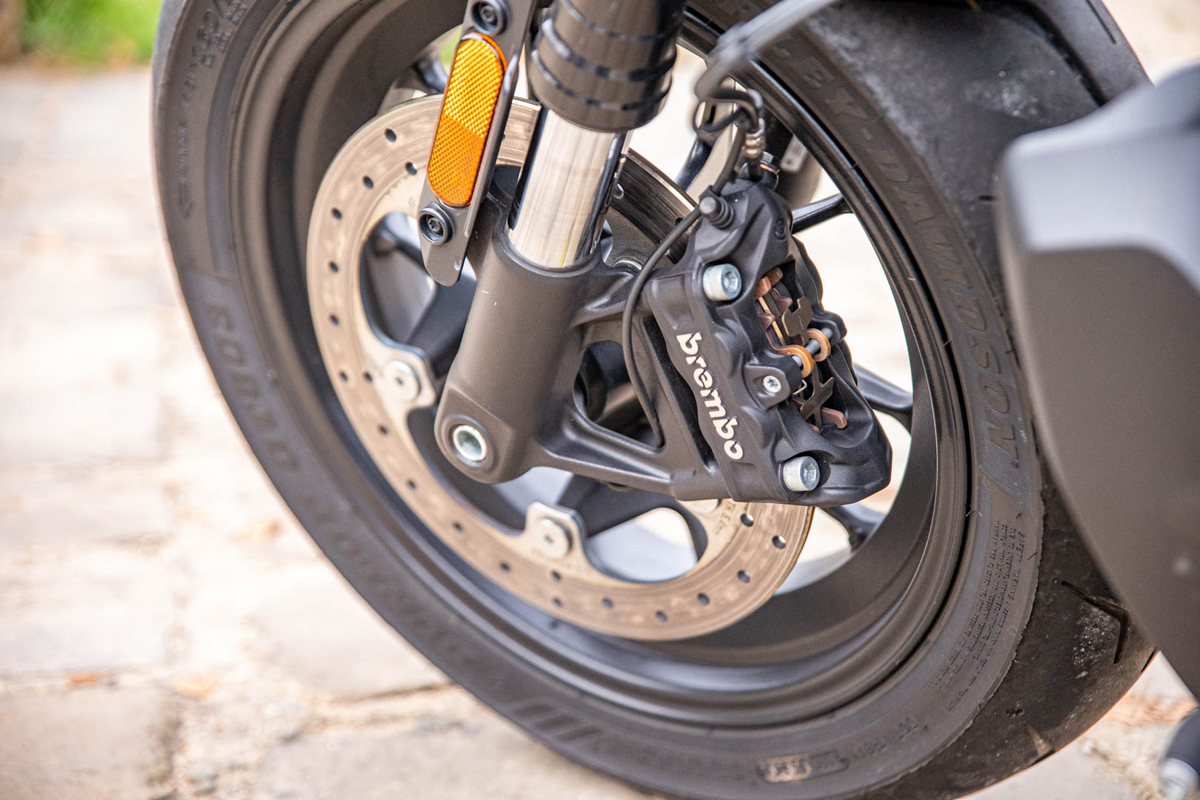 There are also a lot of electronic aids in the new Sportster. Five riding modes (rain, road, sport and two personalised functions) are available, each of those offering different settings for ABS, traction control, anti-wheelie control, engine braking, and, of course, power delivery. A six-axis inertia measurement unit controls the whole thing.
The copper treatment on the engine looks good, particularly from the right-hand side. But once you've climbed on (easy work, thanks to the 755 mm seat height), there are a lot of cables and plastic thingies around the nice looking 4'' digital dash. Shocking!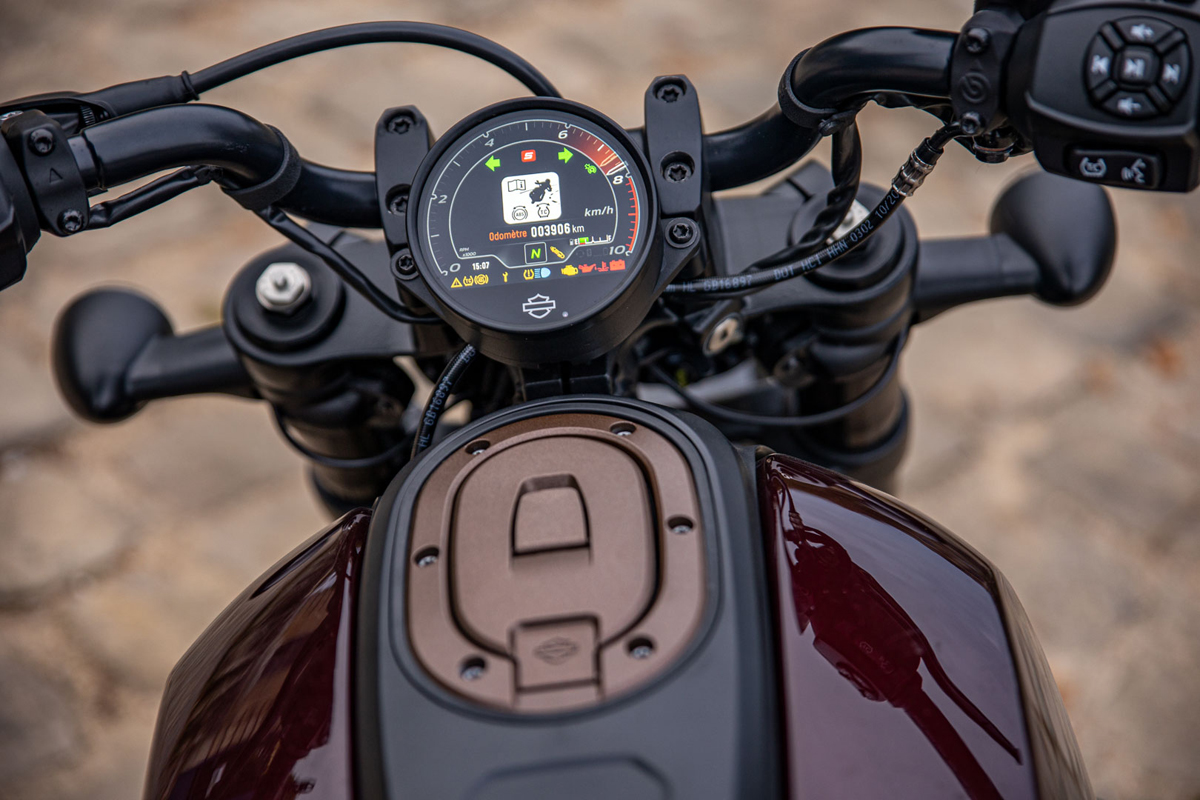 The bike is small and compact, but the riding position is surprisingly accommodating for a big bloke like me. I had the opportunity to ride the Sportster S alongside the Harley Softail Standard, and the bizarre-but-good Honda Rebel 1100 (not sold in SA), and the Sportster S was the one I felt most comfortable on.
A new sense of dynamism
Gentlemen, start your engines! Gone are the good old 'potato-potato' vibrations and sound from archetypal Harley engines. The 1250 has its own character, which I'd describe as a mix between a Rotax and a Suzuki V2 engine. Controls are smooth and precise, and the new Sportster S is easy to get along with.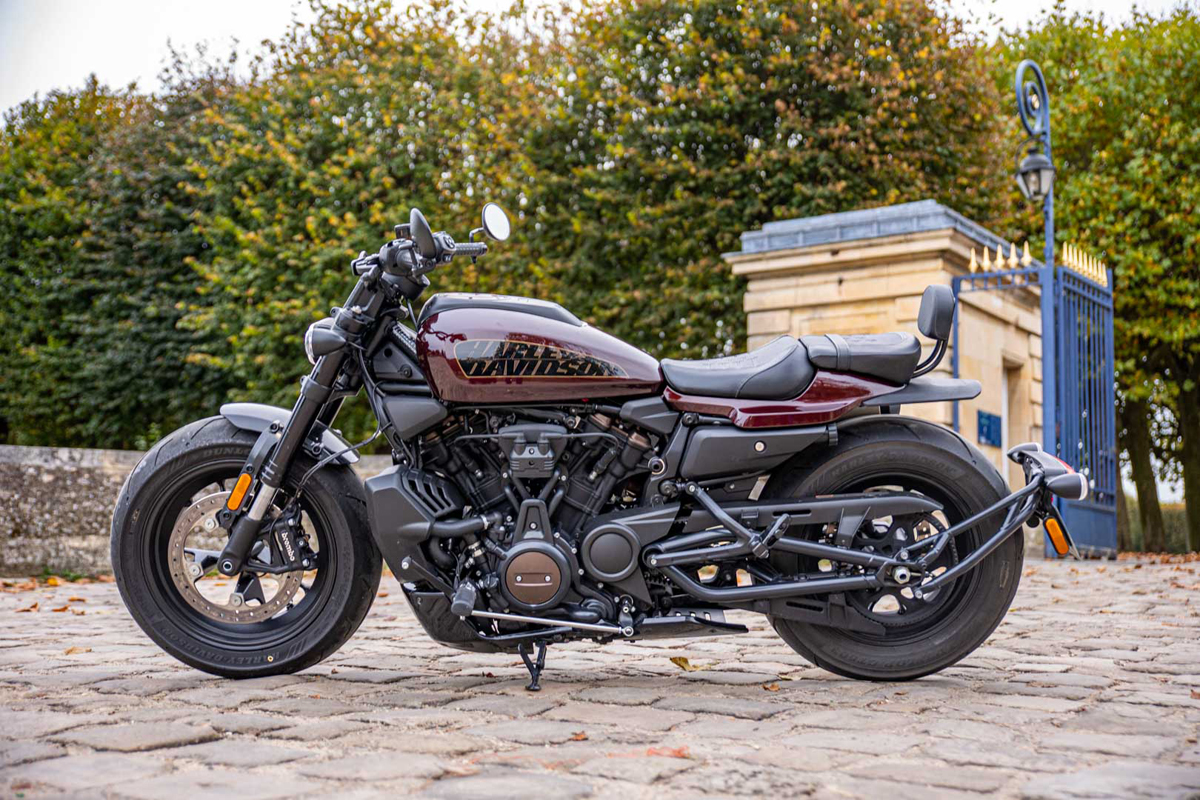 Another surprise comes from the front end. Despite its size (160/70×17!), the front wheel doesn't feel that heavy in town and during manoeuvres. And the engine is smooth enough to cruise at around 2,000 rpm in town, on a high gear (not in sixth, though), without the engine getting too hot. Good news from those who commute from Randburg to Sandton.
If you go further, you'll be happy to know that the Revolution Max V-twin does 130 km/h at 4,400 rpm in 6th gear. It has long legs, undoubtedly. And with the handlebars set quite far forward, the Sportster can also handle long straights.
Corners? The Sportster ticks that box! The lean angle is 34 degrees, so you can eventually scrape the pegs—but most of the time you won't. That's because the Sportster is more dynamic than you'd think.
Select the 'sport' riding mode and the V-twin will stretch your arms badly! The level of performance is without comparison from the archetypal air-cooled V-twin. The Sportster S is fast, and the front end is relatively precise.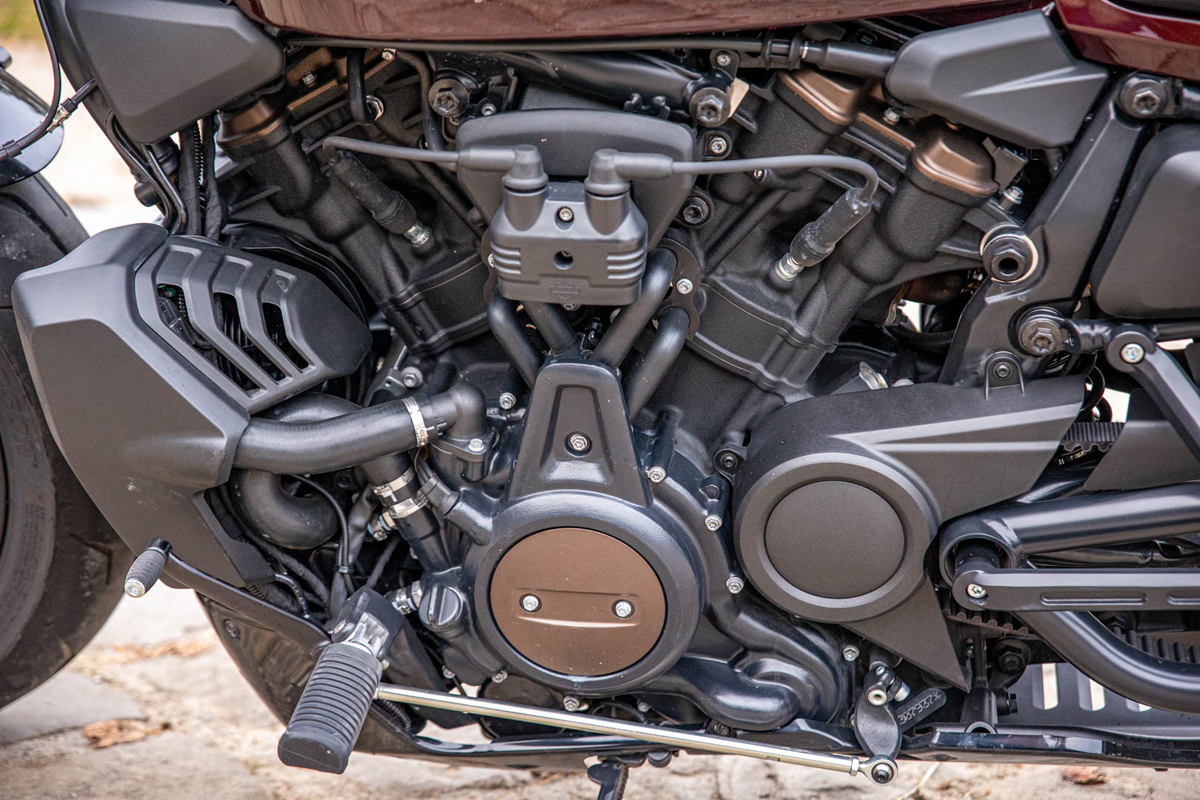 Somehow, the Sportster reminds me of rides on the older Ducati Diavel: you sacrifice a bit of corner speed, but you compensate by reaching twisties in cannonball mode. I'd like it if the ride-by-wire throttle was a little more direct and responsive though. And the radial front brake, although good, isn't as good as the one on the Honda Rebel.
It won't be non-stop, long-distance fun, though. Comfort levels are on the firm side (the rear shock travel is only 51 mm), and the small-ish fuel tank (11,8 litres) does not offer more than a 160 km range.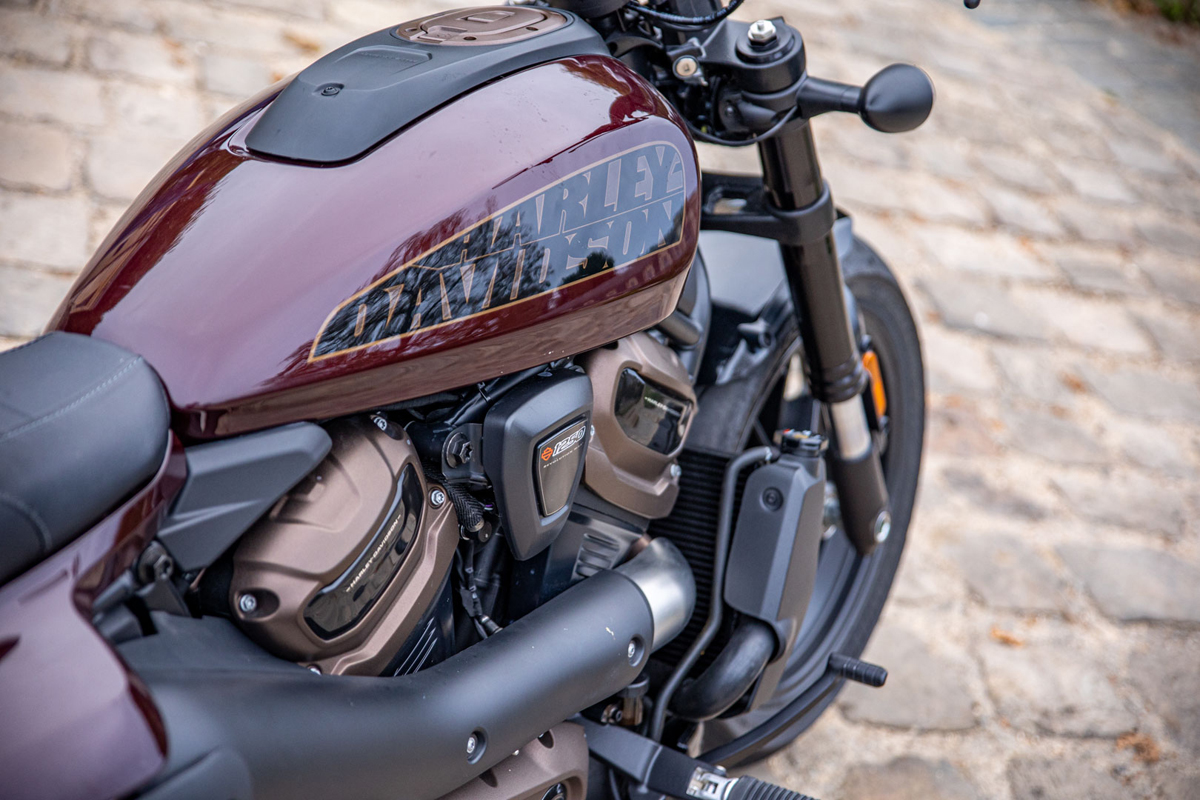 History repeats itself
1957, USA. In many pubs, war veterans, true bikers and proud owners of Harley-Davidson WL750, Panhead and KH900 models are discussing rumours of the Motor Co. working on a compact motorcycle, with an overhead valve engine and a unit gearbox. Many see it as a betrayal, and we hear them say "Harley-Davidson will lose its soul by wanting to compete with European motorcycles," or "nothing like a side-valve engine, that's the true American spirit!"
Sixty-four years later, the Sportster S does it again, just like the 1957 Sportster. Yes, it bothers the historical Harley fanatics. Yes, it's much faster and more fun than before. And yes, it will appeal to new customers.
Wondering if the Sportster S is a true Harley-Davidson is not relevant. As another great American brand once said: think different!