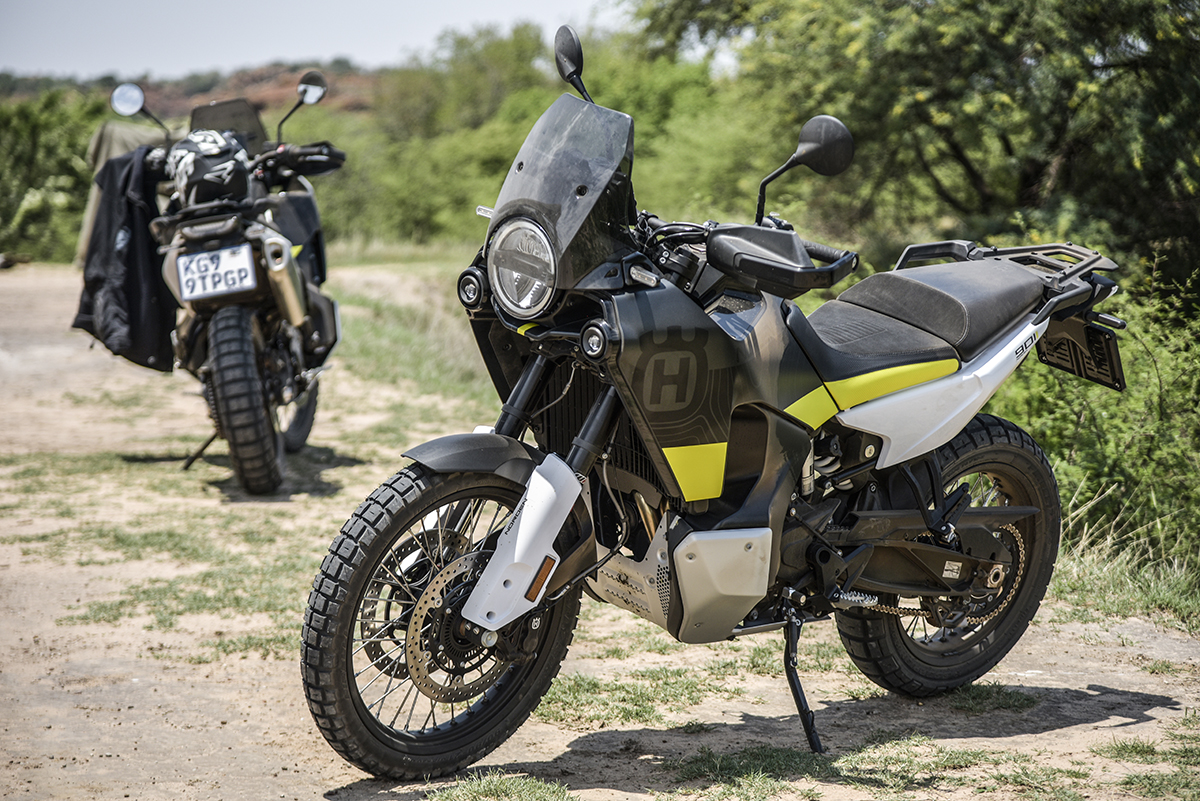 Bjorn (Junior Editor at ZA Bikers) and I were part of a privileged few to be invited to Monate Lodge in the Waterberg, to get up close and personal with Husky's first big bore Adventure bike offering, the Norden 901. In what constitutes nothing short of a coup, KTM supremo Franziska Brandl and Husqvarna SA brand manager Fred Fensham, managed to get a bunch of pre-production Nordens' shipped to SA prior to the production dealer stock arriving in the new year. This would give the opportunity for journos and dealers to get to grips with the Norden before they land on dealers' floors.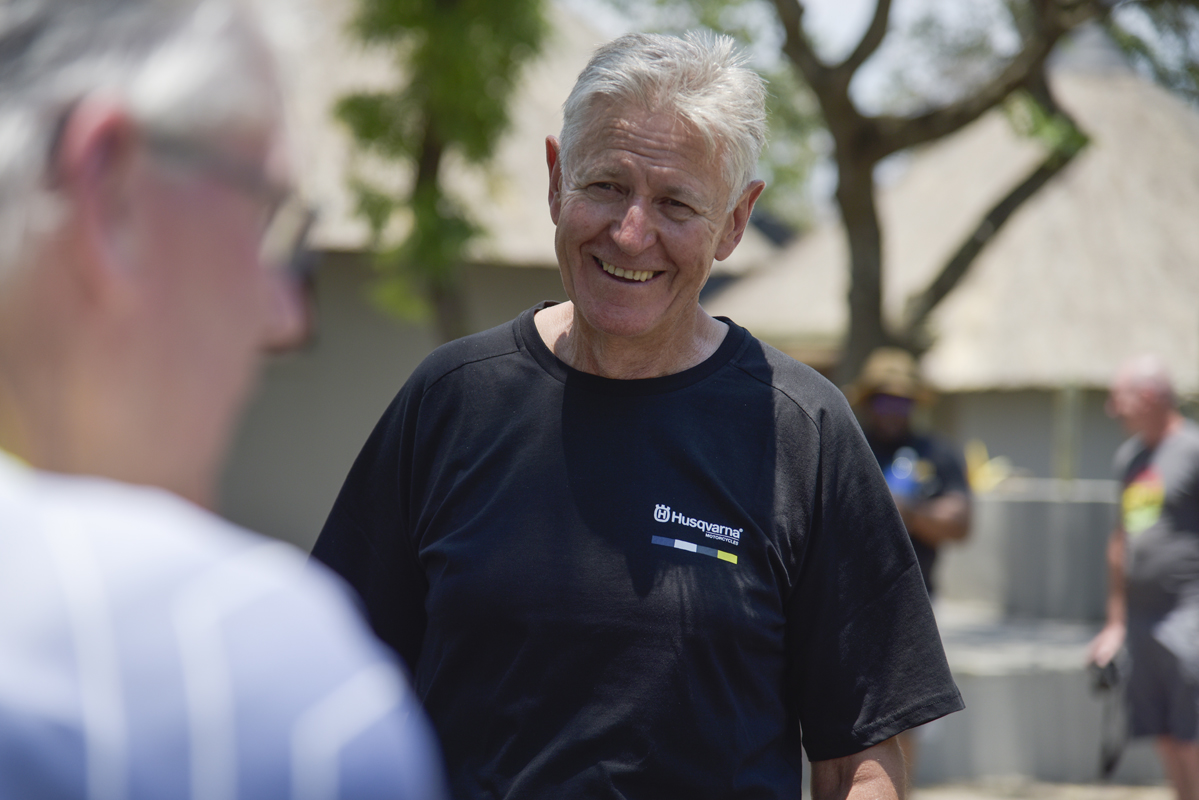 The Norden elicited serious interest when it debuted as a concept bike. The almost universal acclaim that the concept bike received, convinced Husqvarna that they were on to something good. Fast forward a year or two and here we are, sitting in an amazing bush venue, about to pull the covers off a real 'live' Norden 901. Husqvarna is owned by the Pierer Mobility Group, owners of KTM and Gas Gas too. How then, will the 901 be positioned, given the existing 890 KTM Adventure bikes? Will it be a weapon, like the KTM 890 R, or more of an all-rounder, like the 890 Adventure?
The teaser videos put out by Husqvarna and aired on ZA Bikers hint at the answer. Cyril Despres, five times Dakar winner and SA hardcore Adventurer Mike Horn, riding the 901's predictably perhaps, north, as the name Norden implies. Mike is a motorcycle newbie, but clearly got some serious coaching from Cyril, as we witnessed some hectic riding over rugged terrain. I'm not sure that I believe them when they say that "no Nordens" were hurt in the making of the videos'. What they put across was consistent with the locally produced video footage that we were shown prior to the unveiling. Two Nordens doing what they do best. Travelling big distances across varied terrain and taking it all in their stride.
A 21-inch front wheel suggests a more offroad bias set-up, with suspension travel falling somewhere in between the KTM 890 Adv and 890 Adv R. So what we have is a bike for all-road exploration. A 'forget the ego and plan an adventure' kind of bike.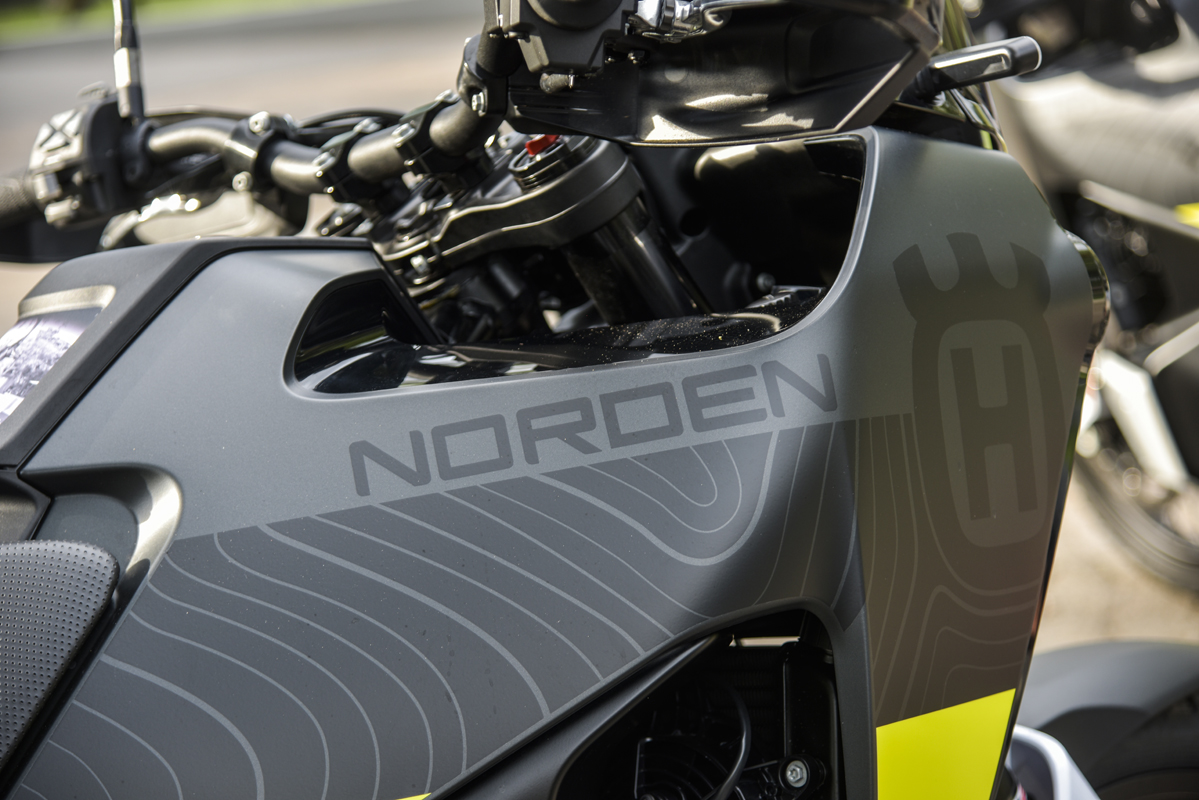 When the cover was pulled off the display Norden, it revealed, to my mind anyway and echoed by Bjorn, a seriously sweet looking bike. The muted charcoal colour scheme with subtle logos has flashes of yellow which make the bike 'pop'. The bodywork is perhaps more traditional, but super functional. It looks all-day comfortable. The bikes' parts hang together nicely, with everything looking balanced and in proportion.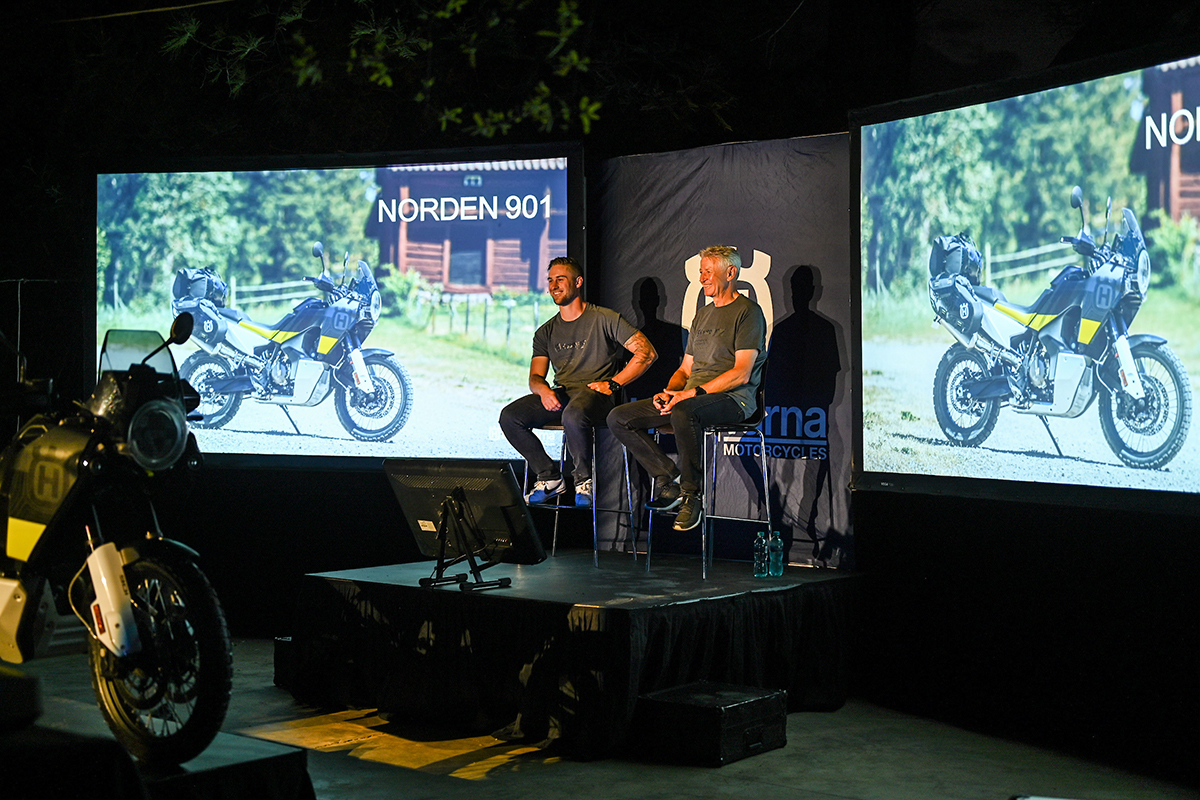 The standard exhaust even looks good, although not as sweet as the optional Remus slip-on. Akrapovič also makes a pipe for the Norden, but for me, the stubby Remus is the Mac Daddy. We studied every aspect of the display bikes to try and get a hint of what would only be answered properly on the next days ride. It was a well-fed and watered bunch that went to bed, raring to get to grips with the Norden on the following day.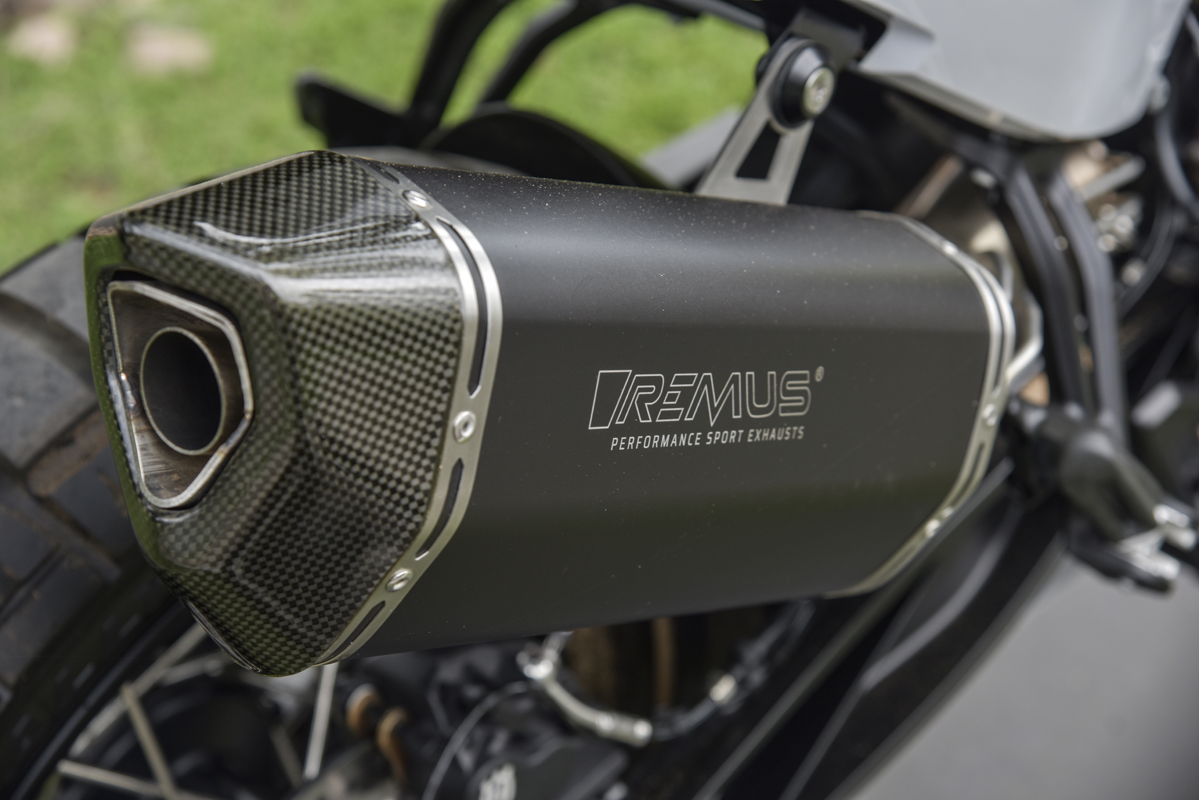 The next morning we split into two groups as there were not enough bikes to go around. Bjorn and I were keen to ride together to compare notes 'on the fly', so we elected for the second rotation. Thankfully it was still overcast, tempering the sultry bushveld heat that we had experienced on the previous day. We rode out mid-morning on a combination of gravel roads, with a stretch of tar thrown into the mix, a rock climb and some proper deep sand for an encore. So what did we learn about the Norden from the time spent in the saddle?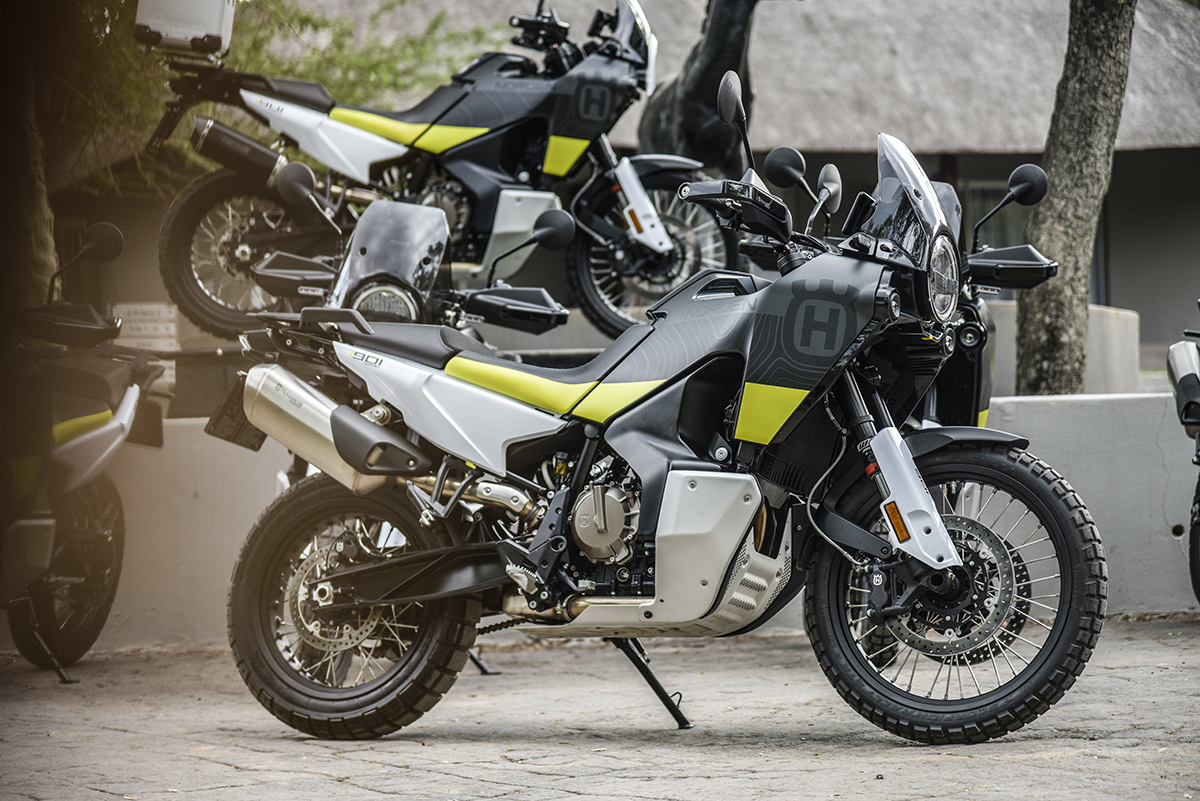 It has comfy ergos. The saddle has some height adjustment and the seat is firm yet supportive and potentially good for extended periods. The screen is effective and works with the bodywork to give a sheltered ride, reducing rider fatigue. Footpegs are suitably wide with removable rubber inserts. Standing is comfortable, however, as a 'length job', I would need the bars to be a tad higher. The bend of the bars is good, with everything falling easily to hand.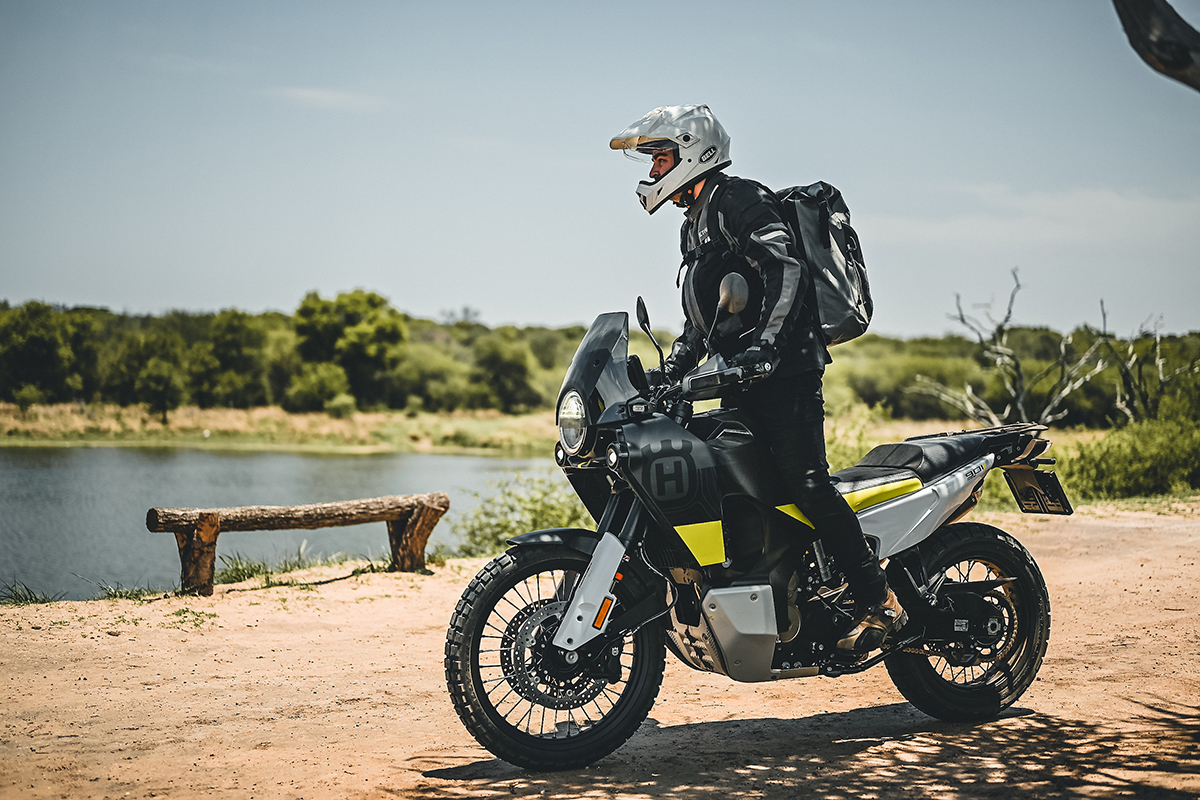 Switchgear is legible, uncluttered and backlit. Really a pleasant place to smash distance. With the superb 889 cc parallel-twin, 77 kW, 100 Nm motor, distance can be dispatched at speed as well as frugally. A 19-litre 'ala KTM' low-slung tank, keeps the weight low and allows 400 kay fuelling intervals when touring at the legal limit, 'plus vat'. At 150 kph you still have 2000 rpm to spare. The motor is up for whatever you want to do. You will never wish for more poke.
WP APEX suspension, with full adjustment and 220 mm travel up front and 215 mm in the rear copes admirably with all you throw at it. It is plush over rough surfaces and rock steady at really high speed on tar. I did experience some head shake over hard, rough surfaces. This can be attributed, in my opinion to running excessive tyre pressure in the front tyre. A bit of fettling and this will not be an issue at all.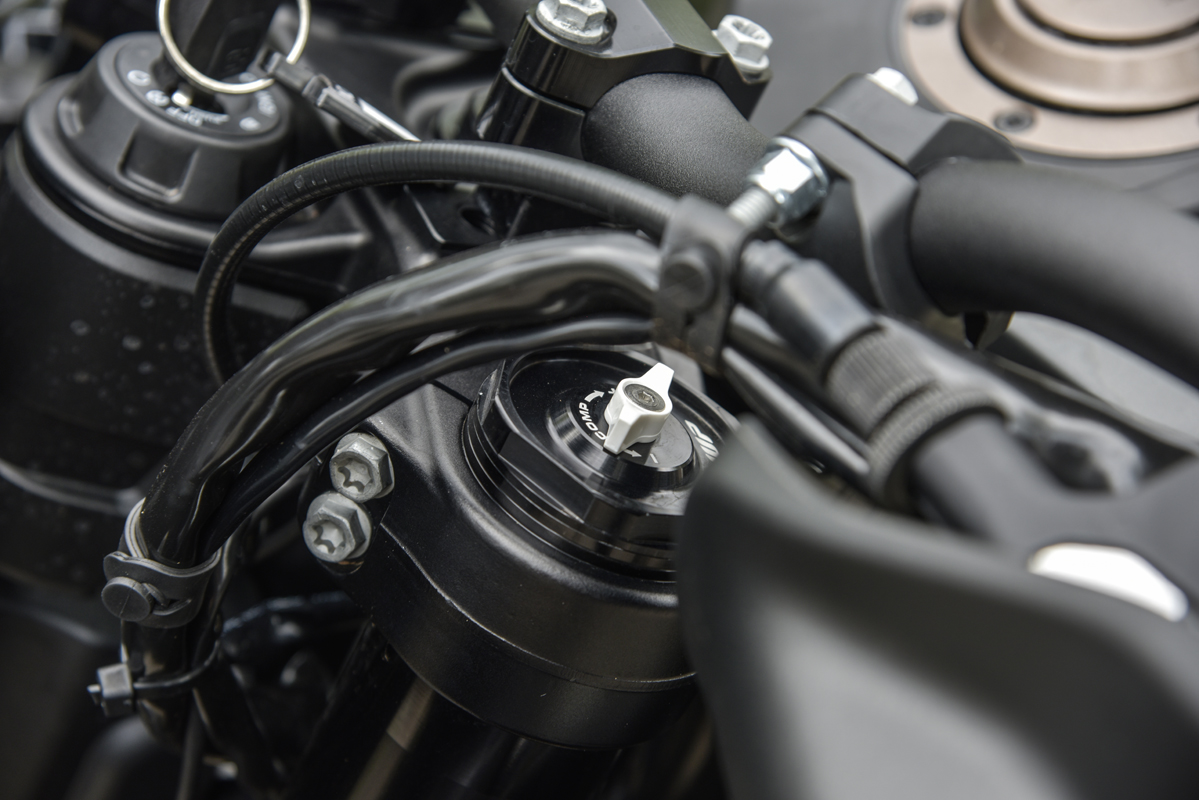 Smooth gravel allows some rear-wheel steering where you can trust the traction control and ride with some gusto. The bike is also impressively nimble when the trail tightens and never feels cumbersome. Even the deep sand didn't faze the nimble Norden. Discerning adventure riders will find a lot to like with the 901.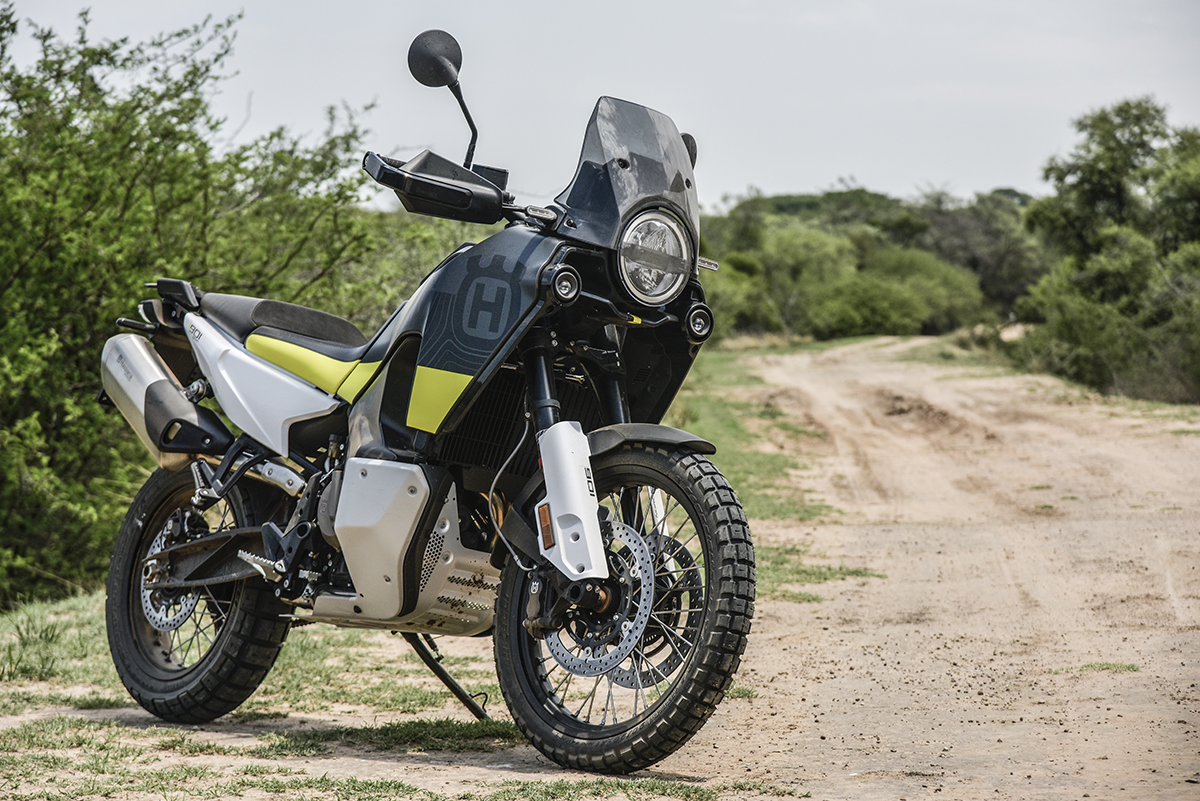 The Husky has a comprehensive electronics package. Street, Rain and Offroad riding modes as well as an optional Explorer mode (Nine levels of adjustable traction control). Cornering ABS with an excellent Offroad setting. Husky call their quick-shifter 'Easy Shift' and it certainly is that, complimenting a slick and accurate gearbox. The throttle is ride-by-wire and the clutch has a slipper function. Instrumentation is TFT with full information and offers typical current connectivity with features like turn-by-turn navigation, music and phone functions.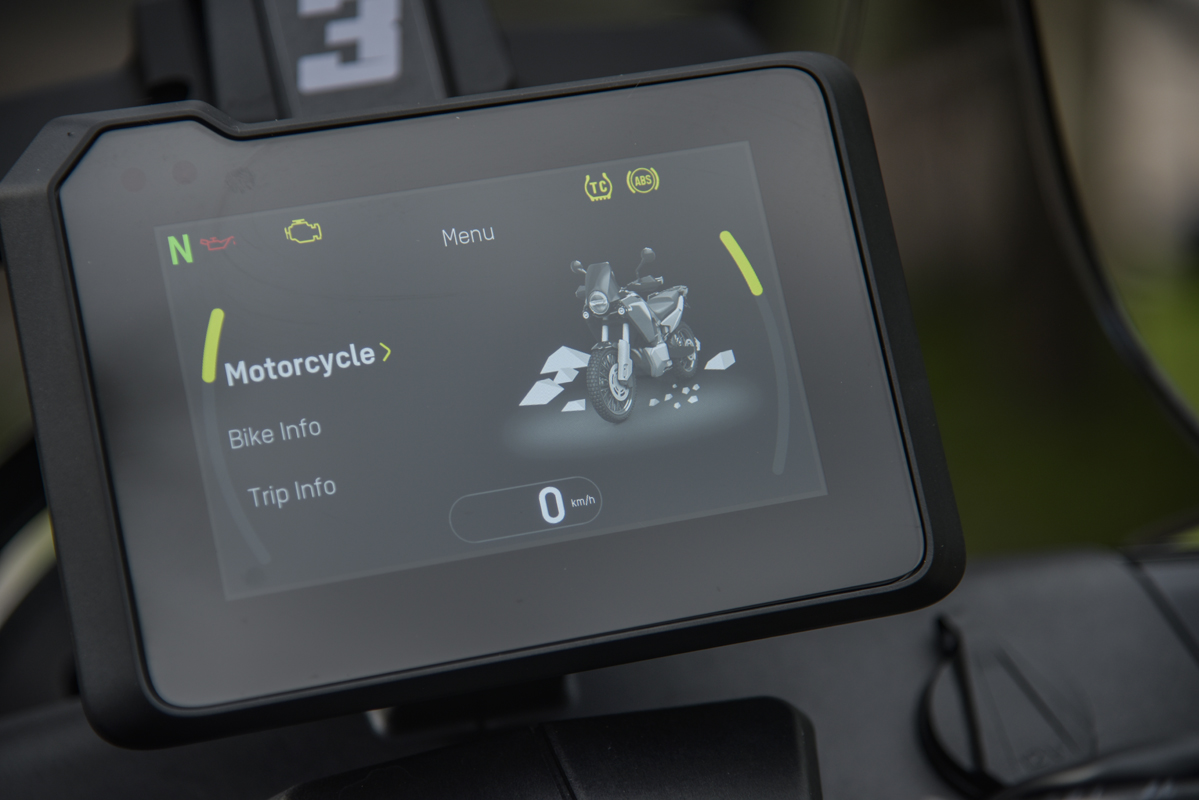 The chrome-moly chassis uses the engine as a stressed member and interestingly has a slightly different geometry to the KTM 890. The spoked wheels are tubeless and shod with Pirelli Scorpion Rally STR tyres. All the current Adventure bike mod cons are either standard or available as options. A welcome standard feature for a long-distance bike is cruise control. Brakes are a Husqvarna branded J.Juan four-piston front and two-piston rear system which offer good feel and power. 320 mm front discs with a 260 mm rear.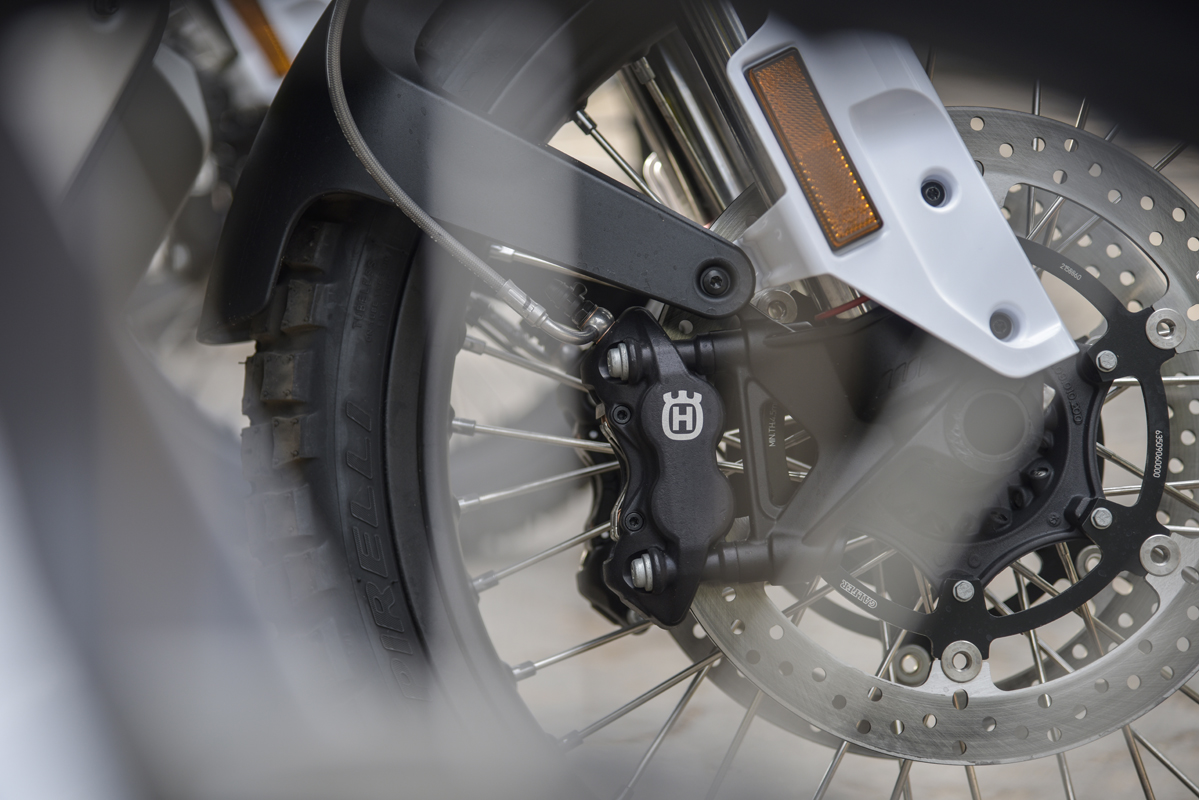 So, typical of the current crop of premium Adventure bikes, the Husqvarna Norden 901 has all the bells and whistles that you may want. What it also has is an indefinable air of exclusivity. The styling is both fresh and functional, tailor-made for its intended purpose of being a faithful long-distance travel companion. A bike that will not limit, but rather enhance your wildest adventures. Discerning riders have a very viable and capable option with a proud Husqvarna heritage.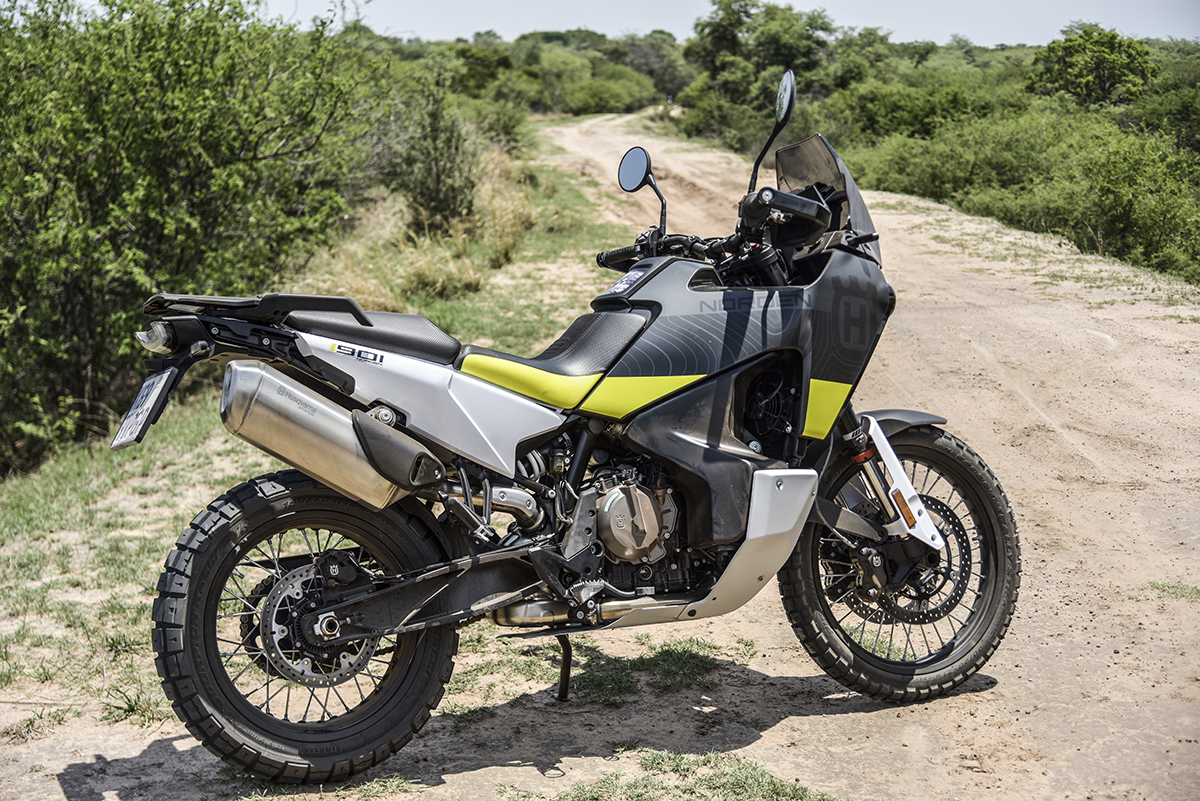 Whilst not finalised, indications are that pricing will be highly competitive, so if you are shopping for a premium adventure bike, pop into your local Husqvarna dealer and give the Norden the once over. It may just be the start of a fulfilling and adventurous relationship.
Husqvarna Norden 901
For more information on the bike that we tested in this article, click on the link below…