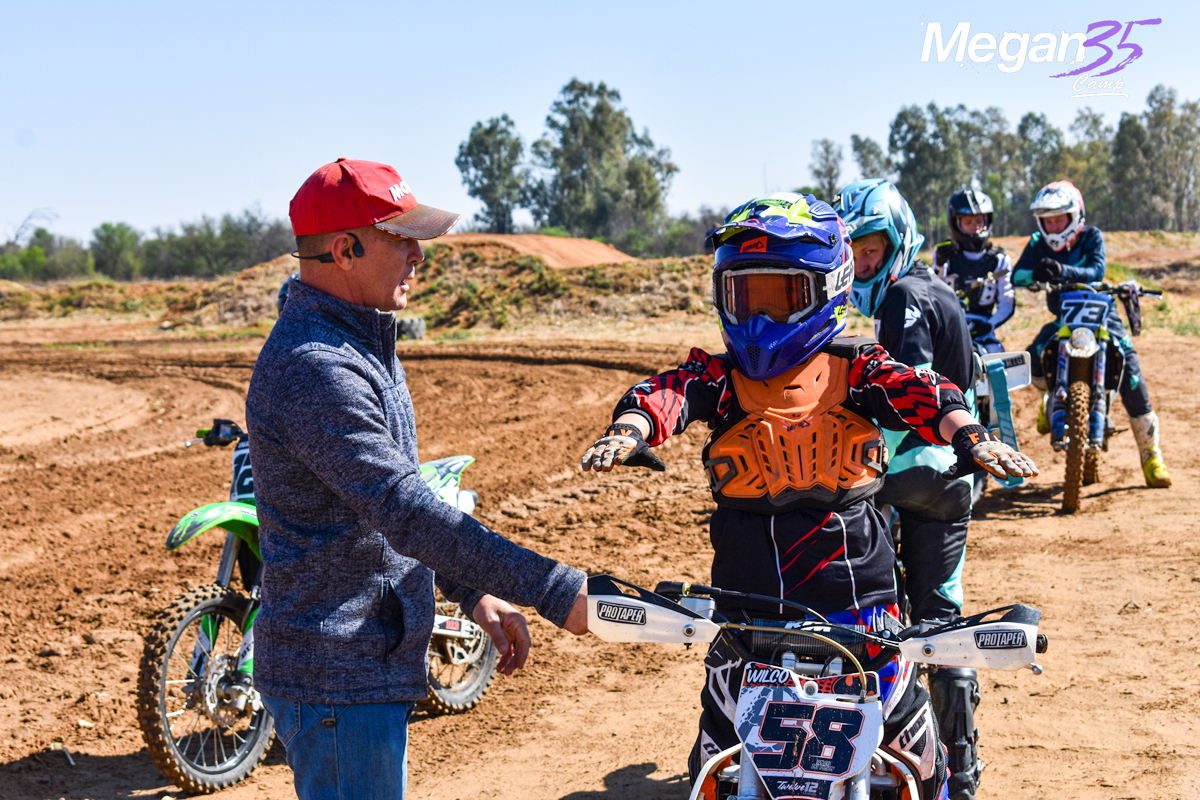 It's very easy to spot the special people in life: the people who go the extra mile to help others: the people who take their own fortune – good or bad – and turn it into lessons for others to learn from; the people who love what they do so much that all they can think of is helping others achieve the same satisfaction. People like Megan Jonker.
Megan, aka Megan35, first swung a leg over a motorcycle at age 14. This was back in 2015. I think it is important to stress this point: Megan is only 20 years old. I stress this because what she is doing to promote her sport – what you will read about in a moment – is what a rider who is reaching the end of her career would start to think about doing, not one who is just at the beginning.
But I digress. A Honda CRF230 was that first bike and from there a love for the sport was born. In 2016 she dipped some toes tentatively into the racing scene and obviously showed promise as, for 2017, she was inducted into Louwrens Mahoney's Development Team and commenced a full season of MX Nationals and the GXCC (Gauteng Cross-Country Championship).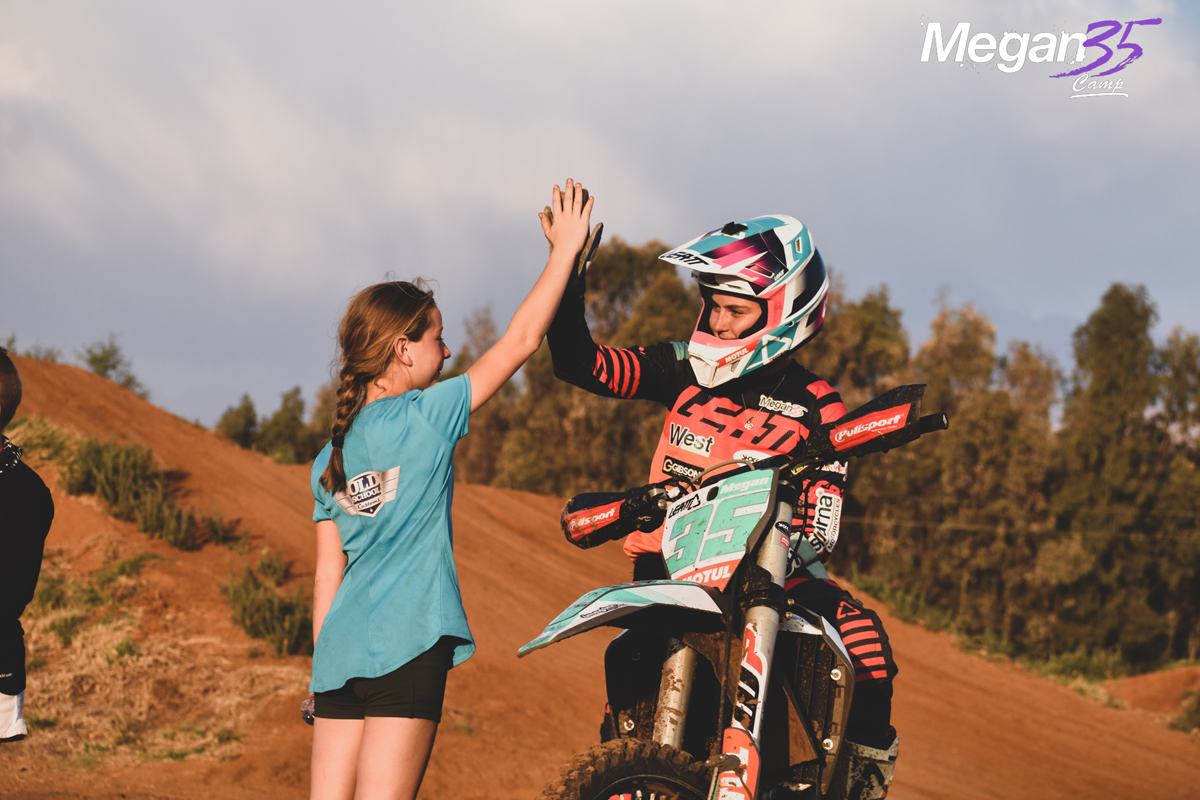 In 2018 and now with the sport well and truly under her skin, she went to America to take part in a seven-week MX training camp at the Millsaps Training Facility in Georgia. That seven-week course was intensive and tough but Megan worked hard and learned: learned so well that, upon returning to South Africa, she won her first MX race! At the very next race, Megan crashed and badly injured herself, tearing ligaments and tendons in her knee that would normally need a year to recover from.
Racing does nothing if not make you resilient and she was riding again in seven months, only to crash again and do the same thing to her other knee! When again she returned, in May 2019, she broke her scapula!
Finally, in 2020 and fully fit, she participated in the Ladies class for GXCC and The Inland MX series and managed to take the Championship in both! What was I saying about resilience?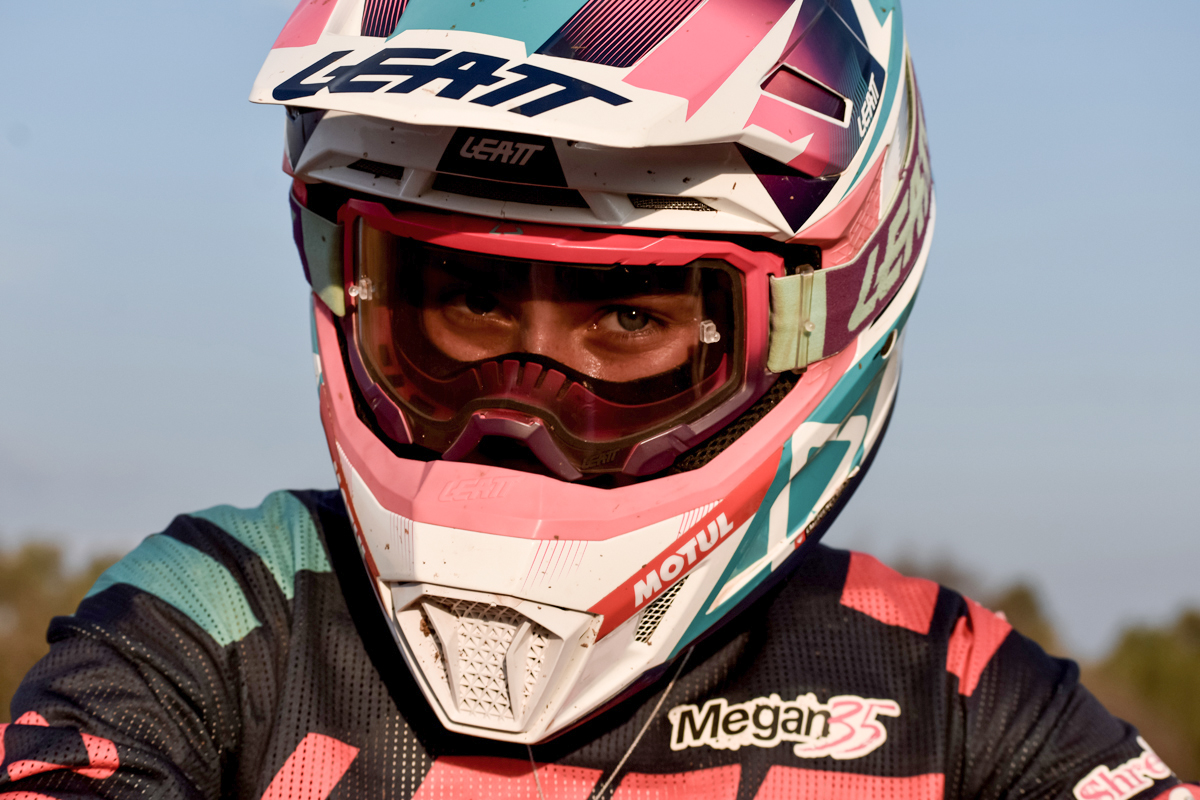 This year she entered the GXCC Pro-Am class and raced the men, winning the 2nd GXCC at Modimolle, but sadly a broken arm has put her out of contention for any championship glory in 2021 but even this has not damped her enthusiasm. With the 2021 season well underway, most riders would be content with concentrating on the next race – or recovery, in Megan's case – but not Megan. Like all great sportswomen, she had a burning desire to give back to the sport she loves and, not content with waiting until she retired, she decided the only time was now. That was the genesis of the Megan35 Camp and because this was a story that was too good to miss, I was only too happy to catch up with Megan to get the details.
ZA Bikers: What was the inspiration behind the camp; was there anything that has happened to you in your career that prompted you to do it?
Megan Jonker: I love this sport; it is one of my passions. I wanted to find an affordable way to grow this sport, and at the same time, give exposure to all my sponsors. At the start of my career, in 2018, I was privileged enough to attend a 7-week training camp at one of the world's most renowned MX Facilities: Millsaps Training Facility in Georgia, USA. There we were trained by some of the best trainers in the world, including Davi Millsaps' mom, Colleen Millsaps. My dad stood next to these trainers every single day, listening and learning. With this information, we teach the same technique and methods to our own SA riders, with confidence and affordability. I have been blessed with amazing sponsors; without them, these camps would not be possible. Each child gets a gift bag from the sponsors. All the waters were sponsored by Tanya Jonker, and all the snacks were sponsored by Tracey!
(For the record, Megan's sponsors are Leatt, Motul, JustTrac, ShockLogic, MargieSmith, Fulvic Health, FRLSS Clothing, Imagine Graffix and Polisport).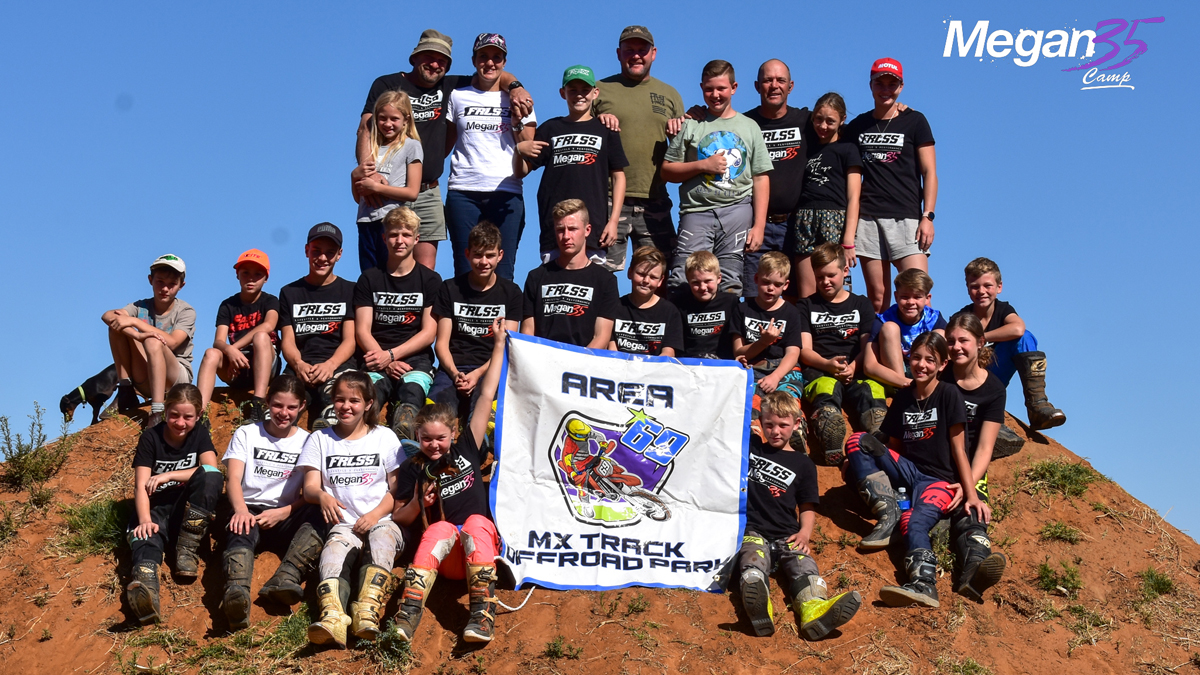 ZAB: Where did you host your camp in South Africa?
MJ: Area69 MX Track in Bothaville, Freestate. Benja and Yolanda Cawood put 150% effort into this camp, prepped the track, watered the track, organised a proper wash bay, everything you can possibly think of. We easily transported the kids up and down from the guesthouse to the track. The bikes stayed at the track in a big warehouse, with the kids' kit bags and petrol. Locked up every night. The guesthouse was the perfect fit for our camp, enough rooms, and a big kitchen and eating hall, reminded me of a boarding school!
Food catering was done by 2 local women, Chantell and Antoinette. Their food was phenomenal, and their service outstanding, they became these kids' 2nd moms for the week.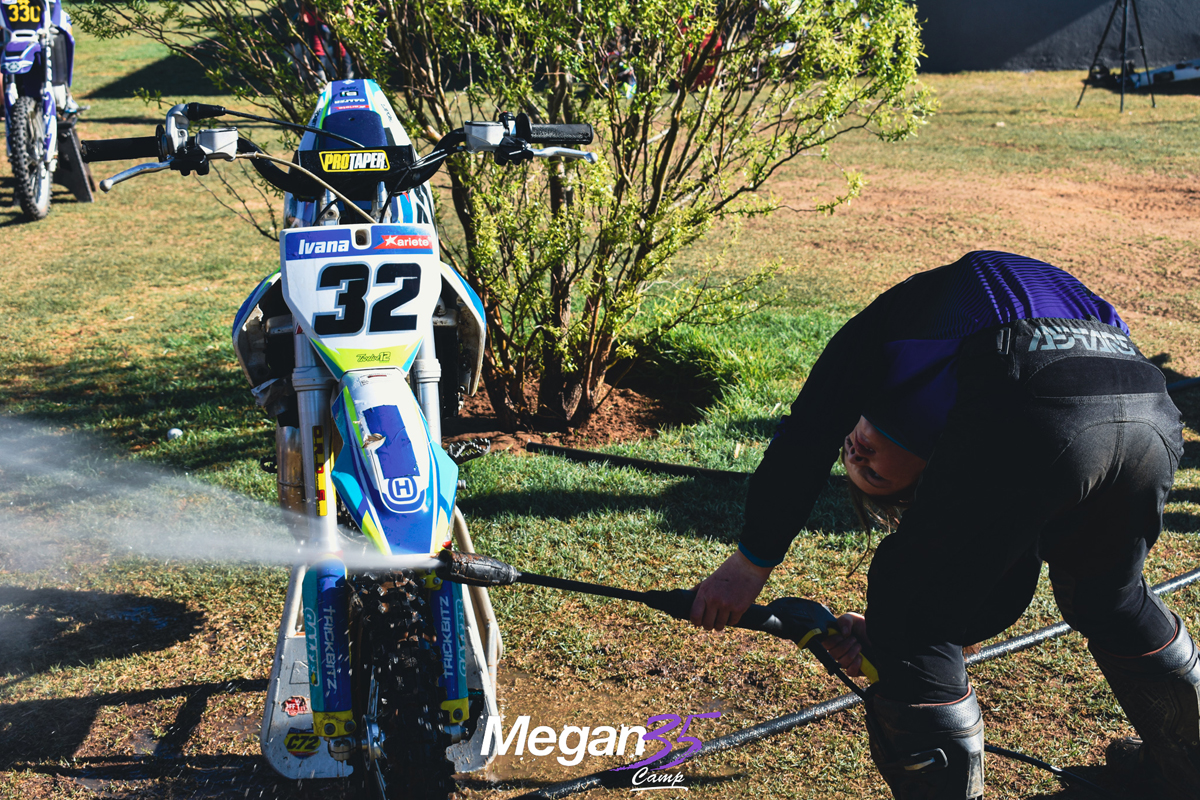 ZAB: Are you teaching solely MX or do you include enduro?
MJ: My camp teaches the basic riding technique on an MX track, flat track and rut track. We had a split of MX and Off-road kids, but it's an all-round technique.
ZAB: How did you come up with the programme for the week? Personal experience or feedback from participants before they came?
MJ: Originally from my own experience at MTF, and then also from trial and error from my first camp in 2019.
(This is an important point that would be easy to overlook. In 2019, Megan had been riding for only four years and competing for only two. To start a training camp at such an early stage in your career speaks volumes for the type of person Megan is).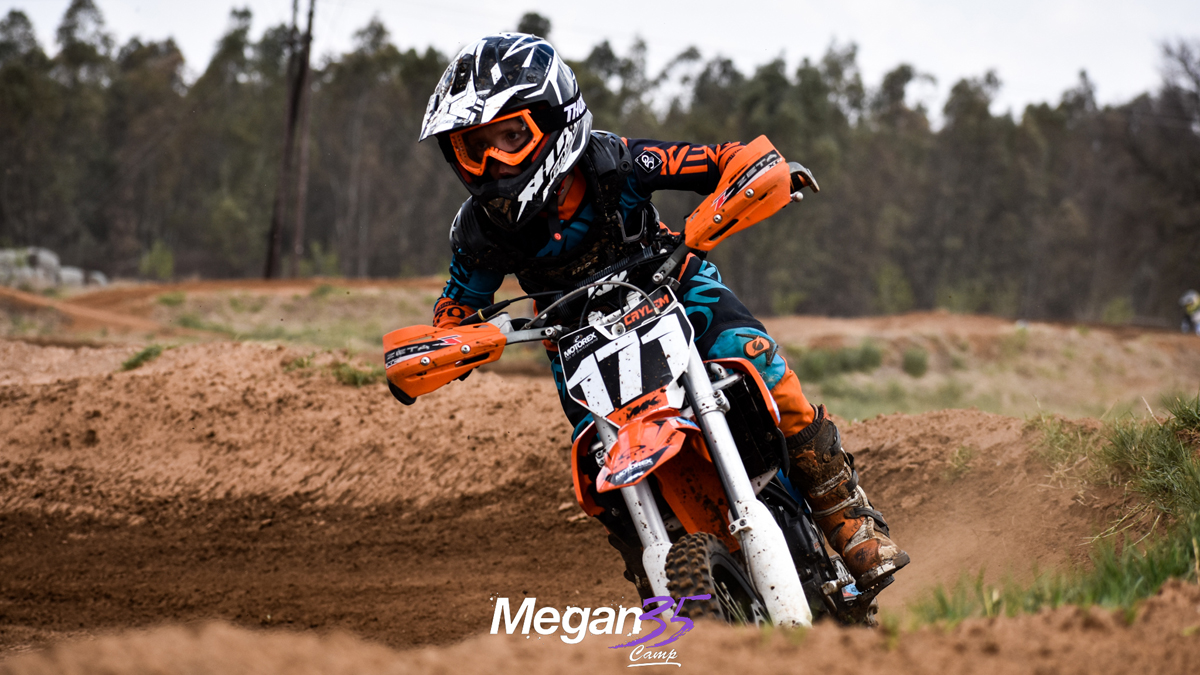 ZAB: Is the camp part of an ongoing training programme for the participants or was it designed to be a one-off event for each rider?
MJ: Most of my riders from my 2019 camp attended again. We doubled our intake this year, from 10 riders to 25 riders. It is a one-off event, but kids come back.
ZAB: Is this going to be a regular thing? Is there a calendar for future courses?
MJ: Yes, definitely a regular thing. At the moment, we are trying to do it once a year but I hope to have 3 a year in the future, to coincide with school holidays.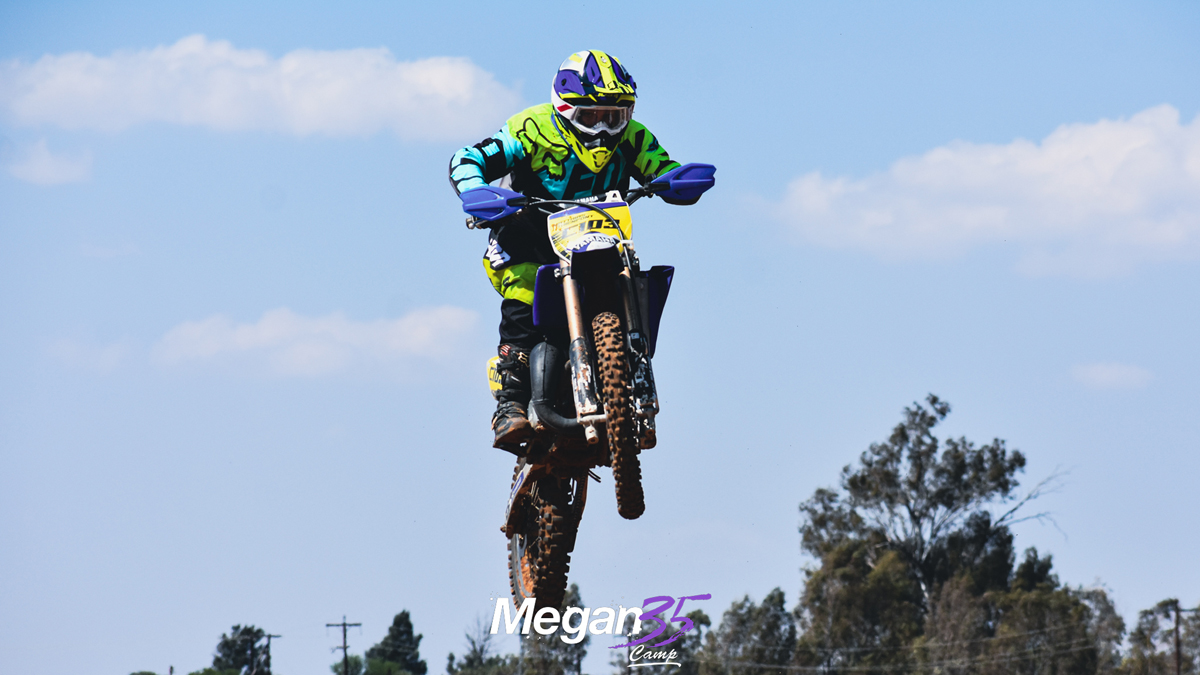 ZAB: Are there any plans to roll the idea out to other parts of the country?
MJ: For now, we found the best place to host these camps, with the track (Area69 MX Track) being one of the best in SA, and the guesthouse "Op n Stasie" being close nearby so it's really convenient. I'm not saying that there aren't great tracks in the rest of the country but, from a logistics point of view, it makes sense to keep it to one track, where we know the facilities and the people so well that the course can run like clockwork and everything is in place.
Talented, young, resilient, generous, inspiring, and all by the age of 21! If Megan can just stay in one piece she is sure to make a big mark on the MX tracks and Enduro trails of South Africa. Often, however, it is what one achieves off-track that defines a person and, on the evidence of the first Megan35 Camp, her legacy will be felt in the sport for many years to come.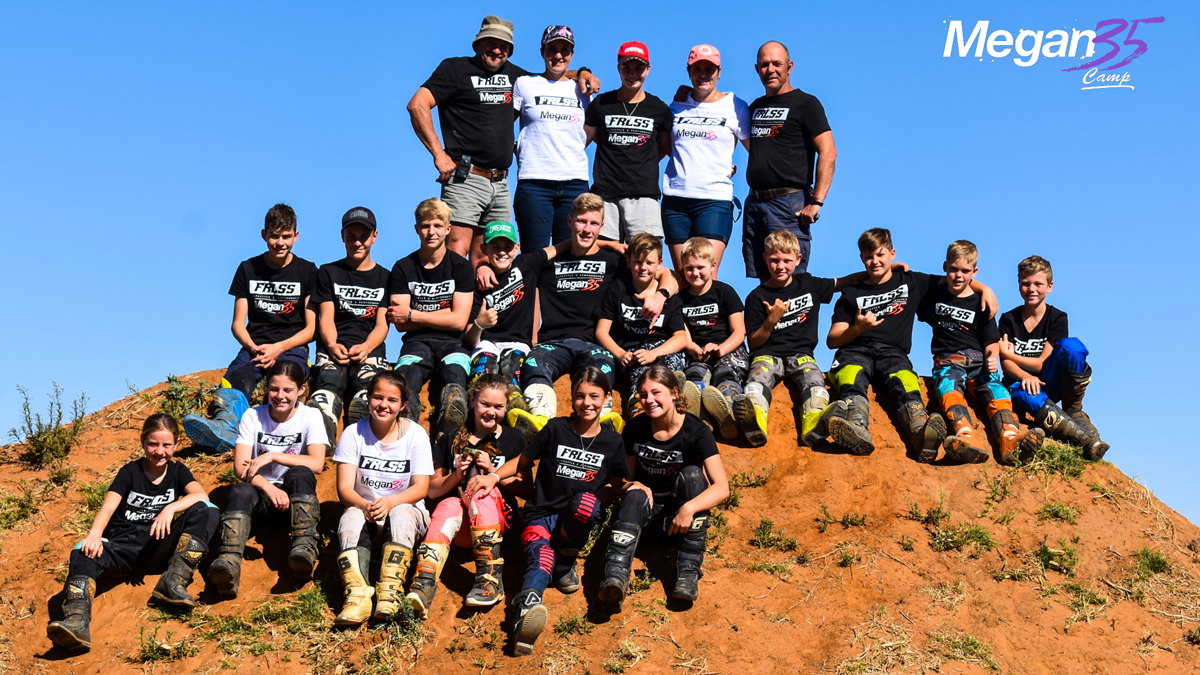 In closing the interview, I had to ask why: why go to such lengths to help others when she could quite easily and without any blame be concentrating on herself?
Her answer was that of a true leader: "The only reason I try and try after what I have been through, is for the kids in this sport. The moment I think "NO MORE" I find myself surrounded by all these kids, their parents and my sponsors who constantly remind me why I do, and actually, love this sport"
For more information on the Megan35 Camp, follow Megan35 on Facebook and Instagram, email: [email protected]