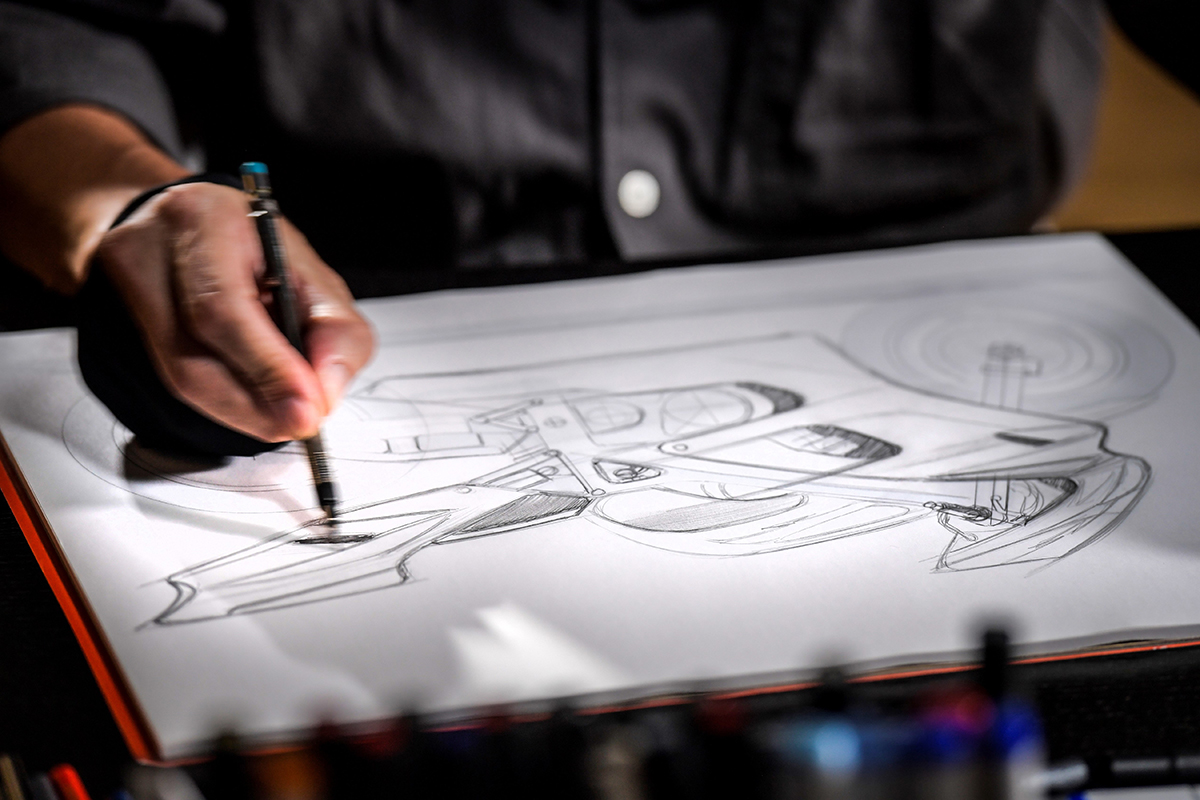 So, another edition of the EICMA motorcycle show in Milan has come to an end all too quickly. Having missed out on the show last year due to you-know-what, this year's event was highly anticipated and many manufacturers took the traditional step of revealing both new and updated models. Of course, some are not relevant to South Africa but, here, I'll detail the ones that are.
Honda brought an updated CBR1000RR-R Fireblade and Fireblade SP to the show. No big changes, other than to the gearing, which had been criticised for being too tall, affecting in-gear acceleration out of corners. To fix this, Honda have fitted a rear sprocket with 43 teeth as opposed to 40 teeth. The SP gets a limited edition version with a paint job paying homage to the original Fireblade 30 years ago.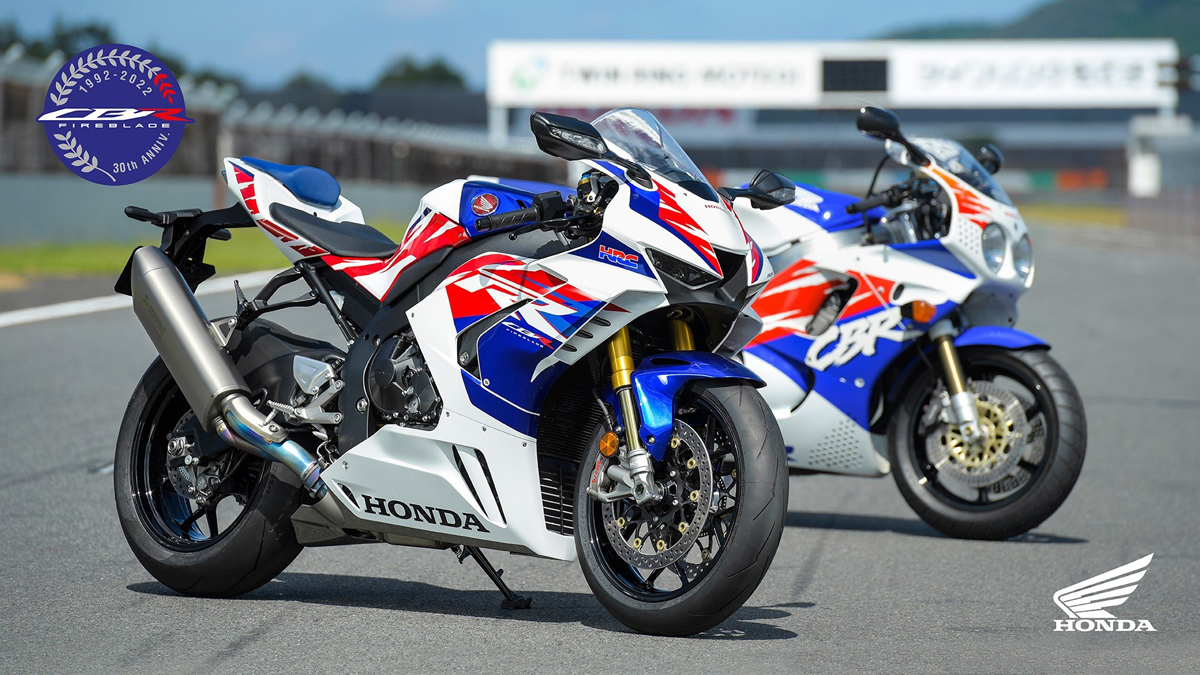 Moto Guzzi certainly drew attention with the brand new V100 Mandello. It features a brand new liquid-cooled transverse V-twin engine, of 1042cc capacity, which is an incredible 10cm shorter than the air-cooled V85 motor. 113bhp might seem a little on the low side for a litre-plus engine but 104Nm of torque is good and 90% of that value is available from 3500rpm.
The bodywork is attractive and features wind deflectors built into the fairing at the side of the petrol tank. When in the open position, Guzzi claims a 22% reduction in wind pressure on the rider.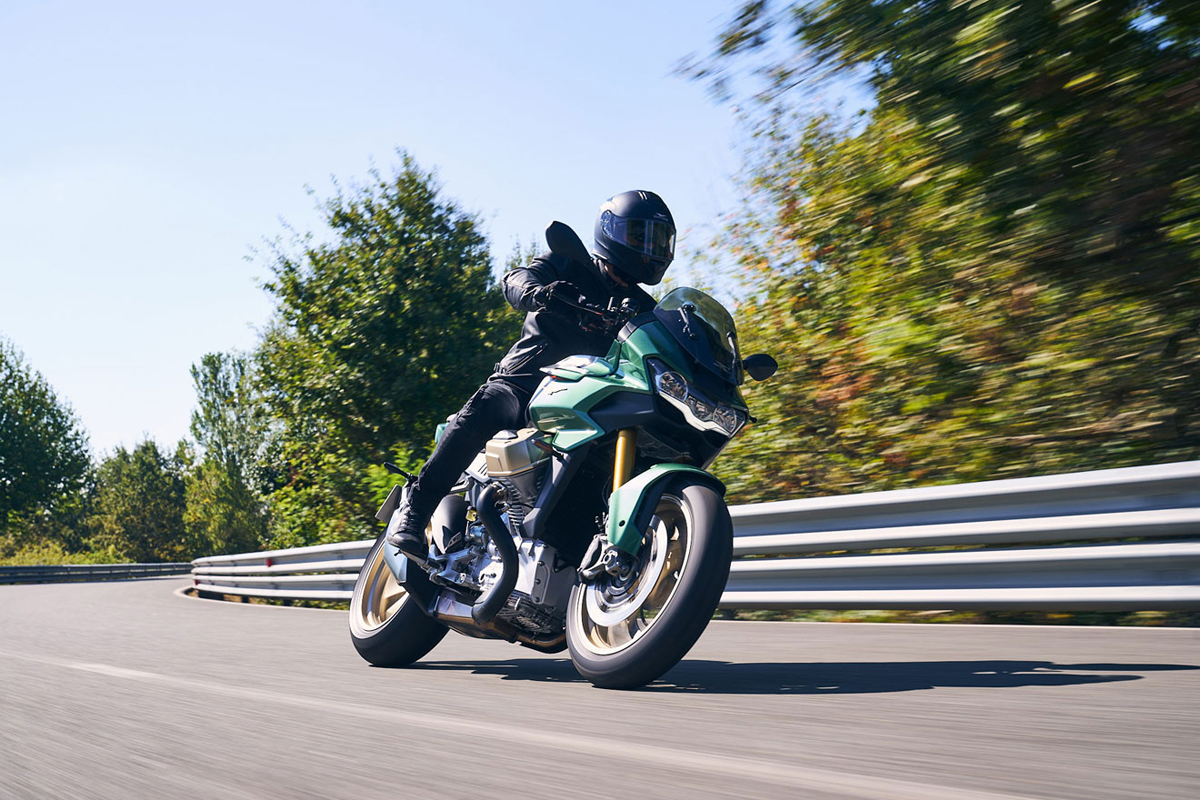 The electronics are also like nothing ever seen on a Guzzi: a six-axis Internal Measurement Unit coupled to a ride-by-wire throttle gives four riding modes, three engine maps, four levels of traction control and three levels of engine braking on top of the cruise control, cornering ABS and cornering lights. If that's not enough, then the top-of-the-range V100 will have Öhlins Smart EX 2.0 semi-active suspension, Bluetooth connectivity and a quick-shifter. It's a Moto Guzzi for the 21st century.
Yamaha revealed a Tenere 700 Raid prototype, which is a much more hardcore version of the bike, designed to tackle the hardest of enduro events.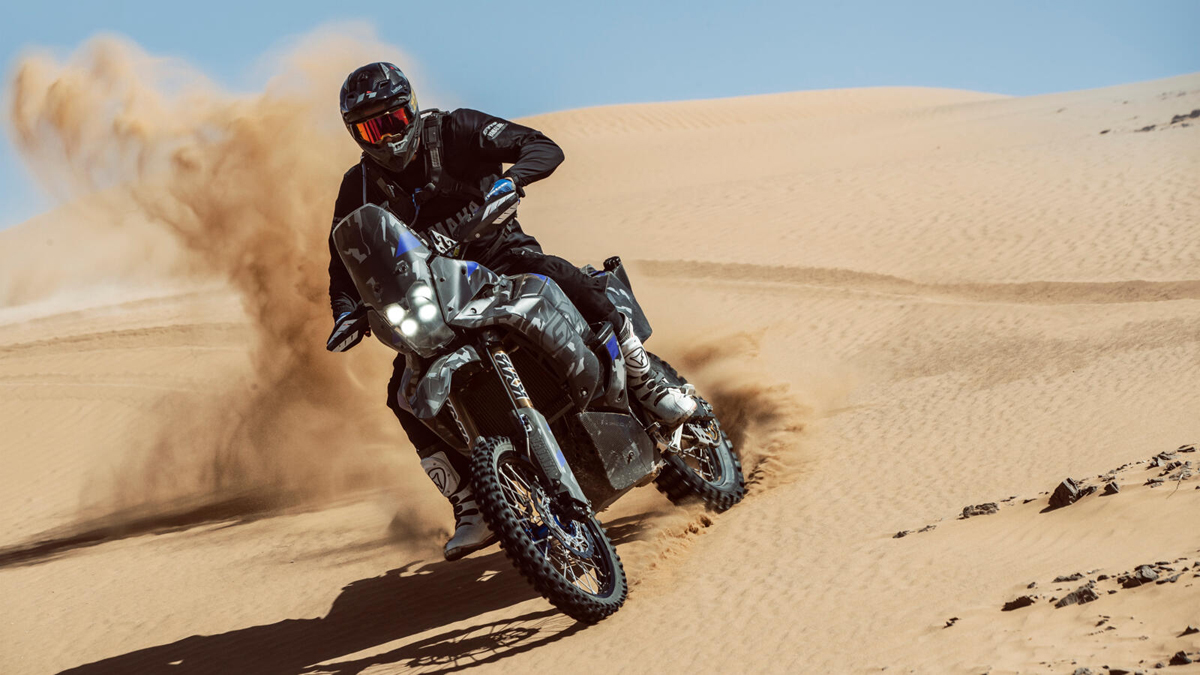 As you would expect, it's much more off-road focussed than the standard model. The suspension is the area that has received most attention: front and rear is now equipped with Kayaba forks and shock respectively. They offer more adjustability and 60mm more travel, giving 270mm front and 260mm rear. Custom made yokes and linkages are used. In anticipation of hot climates where the bike might be ridden, an oversize radiator with twin fans is fitted alongside an oil cooler. A heavy-duty Rekluse automatic clutch is fitted as is a full titanium exhaust system from Akrapovic.
To save on unsprung weight, a single disc is used on the front wheel while a large rear disc is used on a skinnier rear rim, used to be able to fit a 140/80 tyre.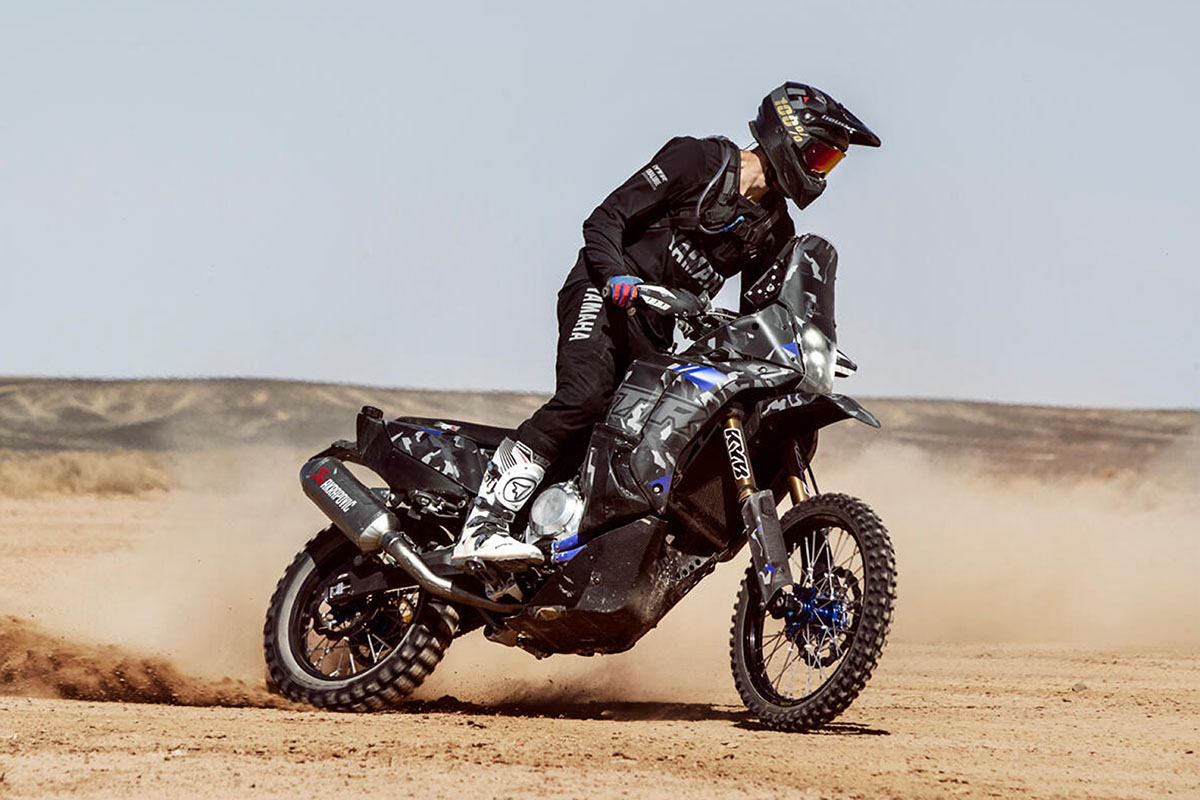 The rear sprocket is larger, lowering the overall gearing. Twin fuel tanks – one at the front and one at the back – are fitted, along with a rally screen, carbon fibre bash plate, rally seat, a Scotts steering damper and a full complement of navigation gear from RNS.
There was no indication that a production version would go on sale to the public but expect demand to be high so maybe Yamaha will capitulate.
Also new from Yamaha is an updated and improved MT-10 and MT-10 SP. The MT-10 gets more power – 6bhp more, to be exact, taking it to 164bhp. The torque curve has been flattened from 4 – 8,000rpm and fuel economy is improved. Apparently, it also sounds better.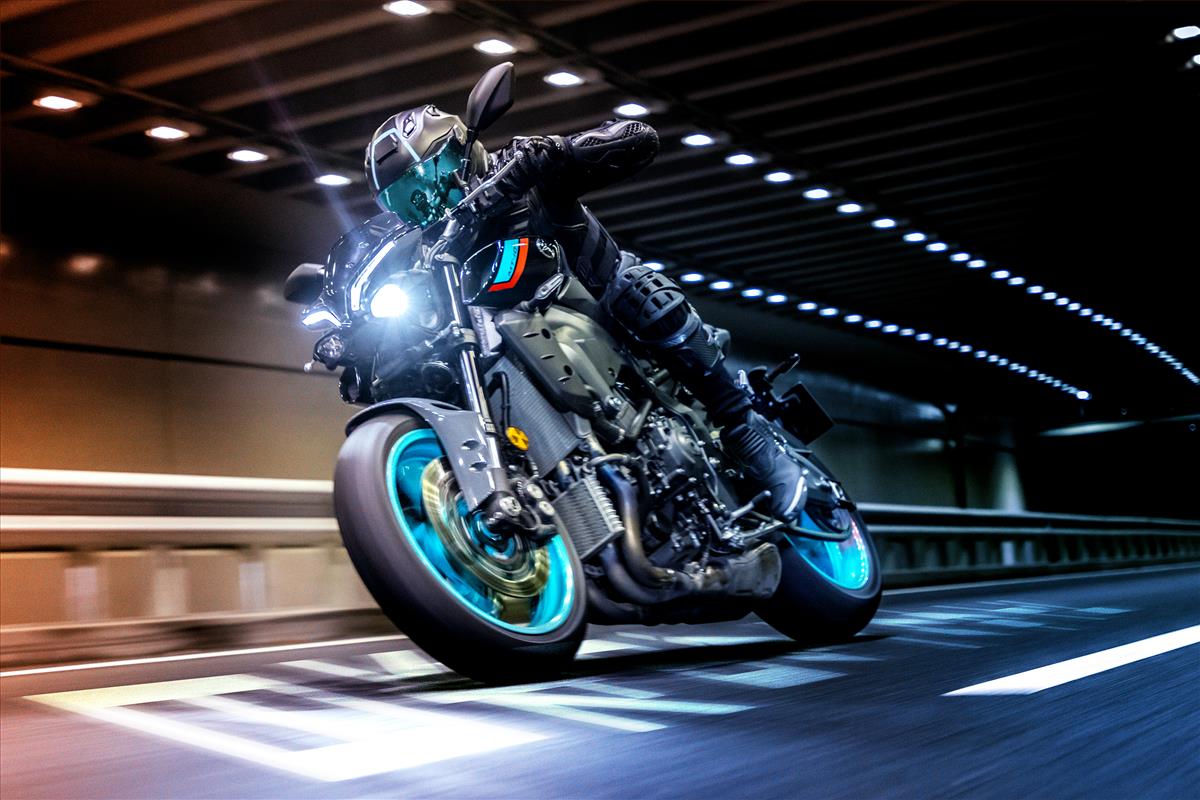 The cross-plane crank already gave a distinctive sound but Yamaha has worked on the airbox, titanium exhaust and given it something called Acoustic Amplifier Grilles. Yamaha says it has achieved a 'rumbling growl at low rpm and a high pitched roar at high rpm'. The original MT-10 sounded incredible: if this sounds better then we're in for a treat.
The MT-10 SP has the same engine and electronics as the standard model, but benefits from the latest semi-active suspension from Öhlins. Yamaha claims that the system is the most sophisticated chassis technology on a production motorcycle – better even than that fitted to the R1M. The SP also gets a three-piece belly pan and braided brake hoses.
Perhaps the biggest news was from MV Agusta, who have brought out not one but two adventure models. Called the 5.5 and the 9.5, they are full adventure bikes and not adventure-sports or adventure-touring models.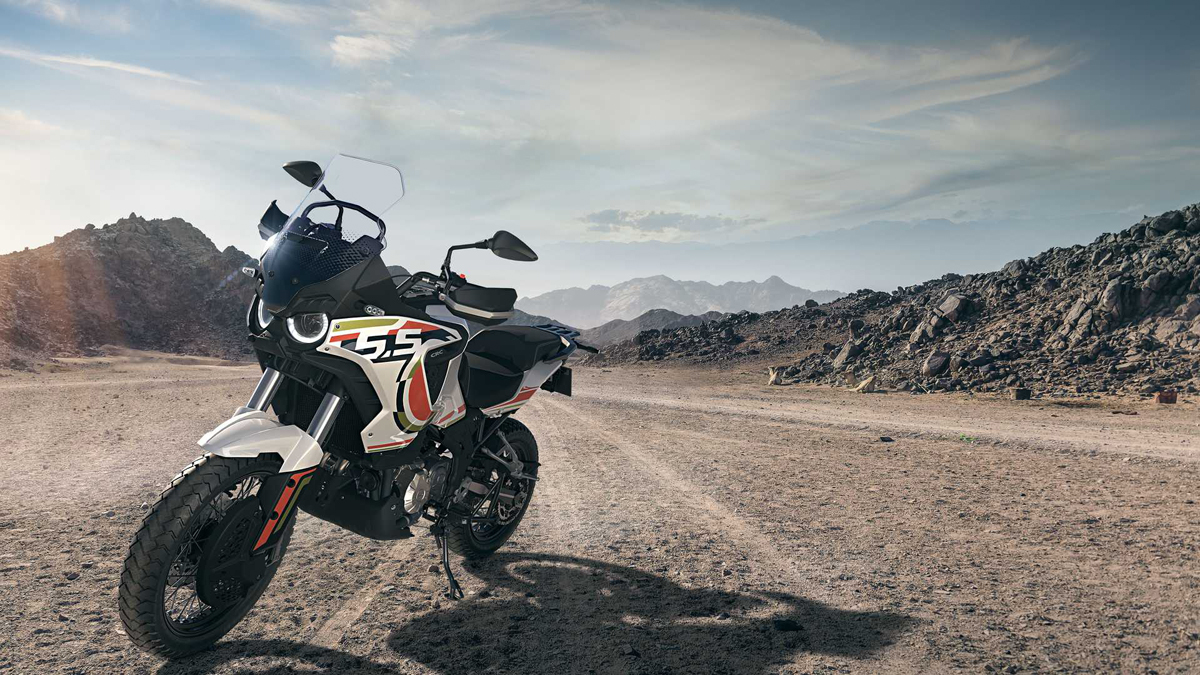 The 5.5 is powered by a 550cc parallel-twin engine made by QJ in China, who are in partnership with MV. The larger 9.5 model is powered by a 930cc version of MV's famous 800cc triple-cylinder engine.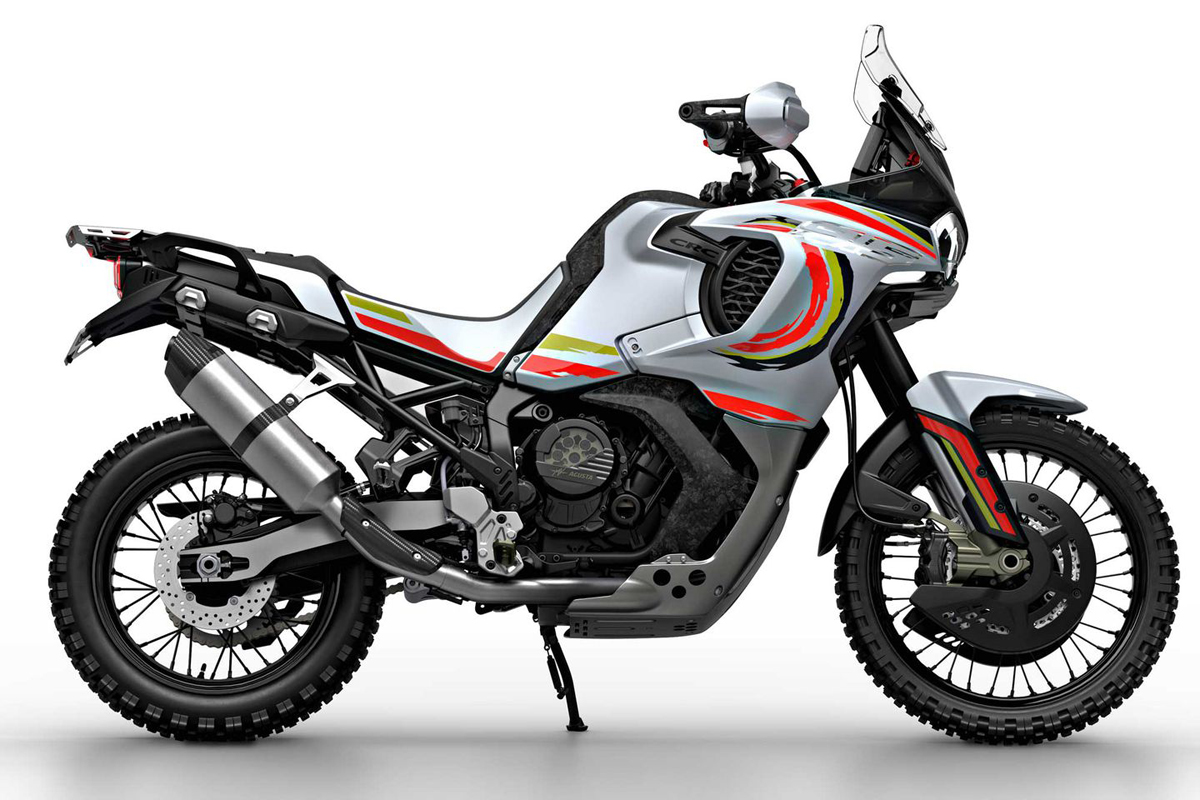 The 930cc engine produces 121bhp at 10,000rpm and 101Nm at 7,000rpm and can run a standard hydraulic clutch or a Rekluse automatic clutch. No power figures have been released for the 550cc unit but we expect it to be around 50bhp.
Both engines are housed in a steel dual loop cradle frame and clothed in bodywork with a 'Lucky Explorer'-inspired paint job. This was last seen on the Cagiva Elefant in 1999. The styling is pretty conventional adventure bike, which some might find a little disappointing given the looks of other bikes in the MV range. The front wheel is 21-inch.
Kawasaki announced cosmetic changes to the Versys 650 but no changes to the mechanical specification, but the big news was significant updates to the H2 SX SE.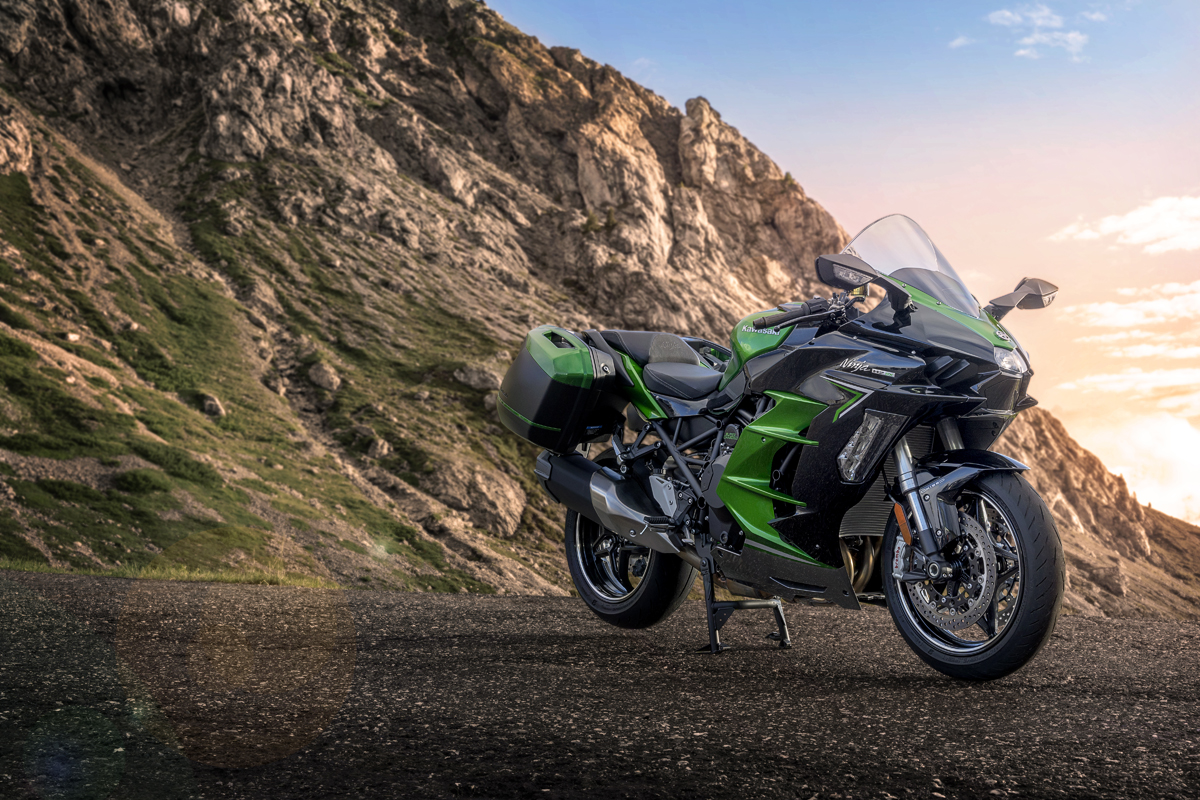 Radar-assisted adaptive cruise control is now paired with blind-spot monitoring. Collision detection has been incorporated and the whole package is now called Advanced Rider Assistance Systems, or ARAS for short.
The radar system is the same as that used by Ducati, KTM and BMW and will maintain a set distance to the vehicle in front, while at the rear of the bike, a radar detector will warn of vehicles behind and in the blind spot. Warnings will flash up in the mirrors using LEDs set into the mirror face and these will also flash if the bike's indicators are switched on when a vehicle is alongside. if the vehicle in front slows rapidly, a forward collision warning will flash up on the new 6.5-inch TFT dash.
The electronic suspension has been upgraded to incorporate Showa's Skyhook technology to give the perfect ride for any road conditions. This is an active real-time rebound damping system that constantly reads the suspension movement and adjusts the damping accordingly.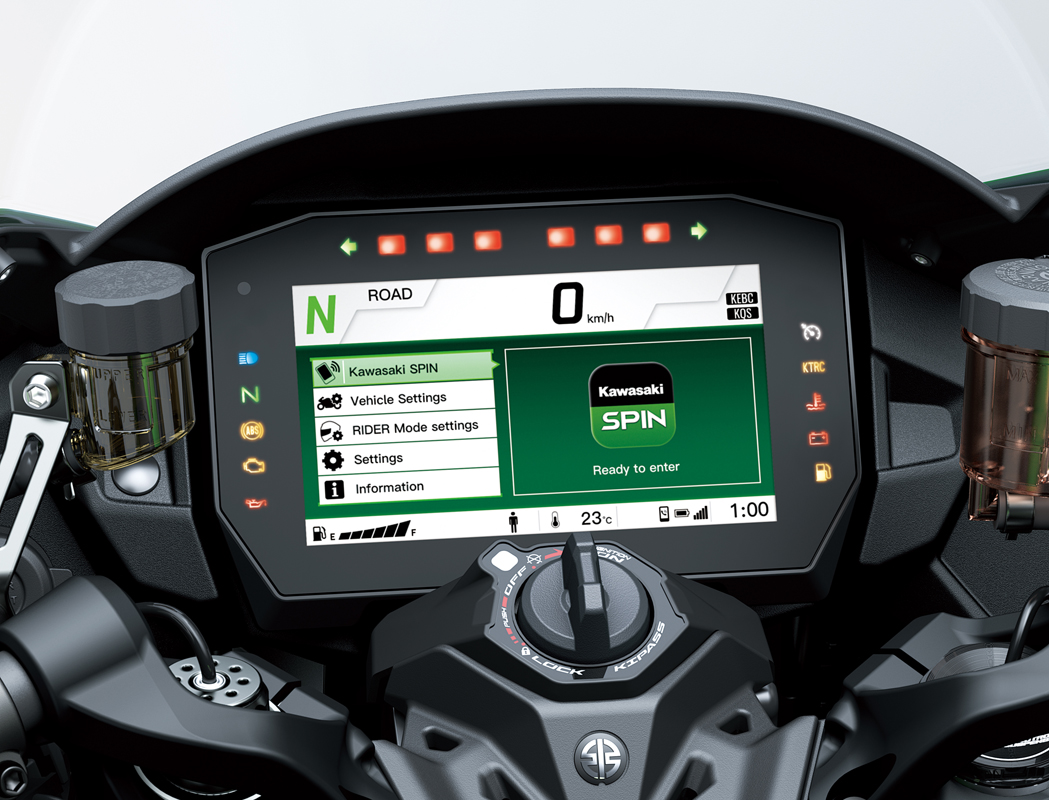 Then there's something called Kawasaki Intelligent Proximity Activation Start System. This is basically a keyless ignition system and it also activates the fork lock. Vehicle Hold Assist applies the rear brake when you come to a stop, allowing the rider to release the front brake and take the foot off the rear brake pedal.
Elsewhere, there is a wider seat for rider and pillion, a USB port and heated grips as standard. Weight has risen slightly – 6kg – to take overall weight to 268kg total and, worryingly, Kawasaki has incorporated a silencer in the supercharger intake to reduce noise, which is a shame as that sound was one of the things that made riding the H2 so special.
KTM might not have been present at EICMA, but that didn't stop them from announcing upgrades to the 1290 Super Duke GT touring model.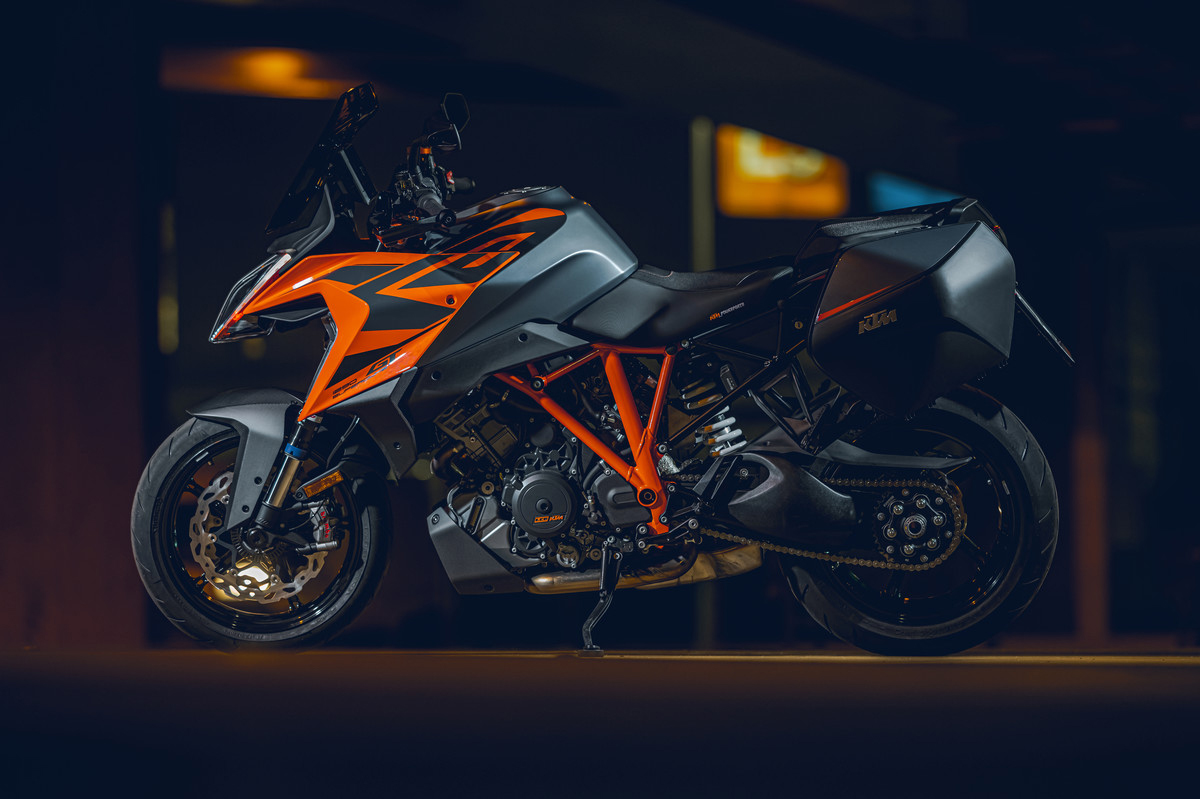 The engine is now Euro5 compliant but loses no power as a result and the figures remain at 175bhp and 141Nm of torque. The wheels have been changed for those fitted to the Super Duke R and weigh a combined 1kg less.
A new 7-inch full-colour TFT dash is now fitted and the turn-by-turn navigation has been revised so that changes can be made via the screen, eliminating the need to take your phone out of your pocket to make the changes. Strangely, KTM has not fitted the radar-assisted cruise control as found on the 1290 Super Adventure S, which seems a strange omission.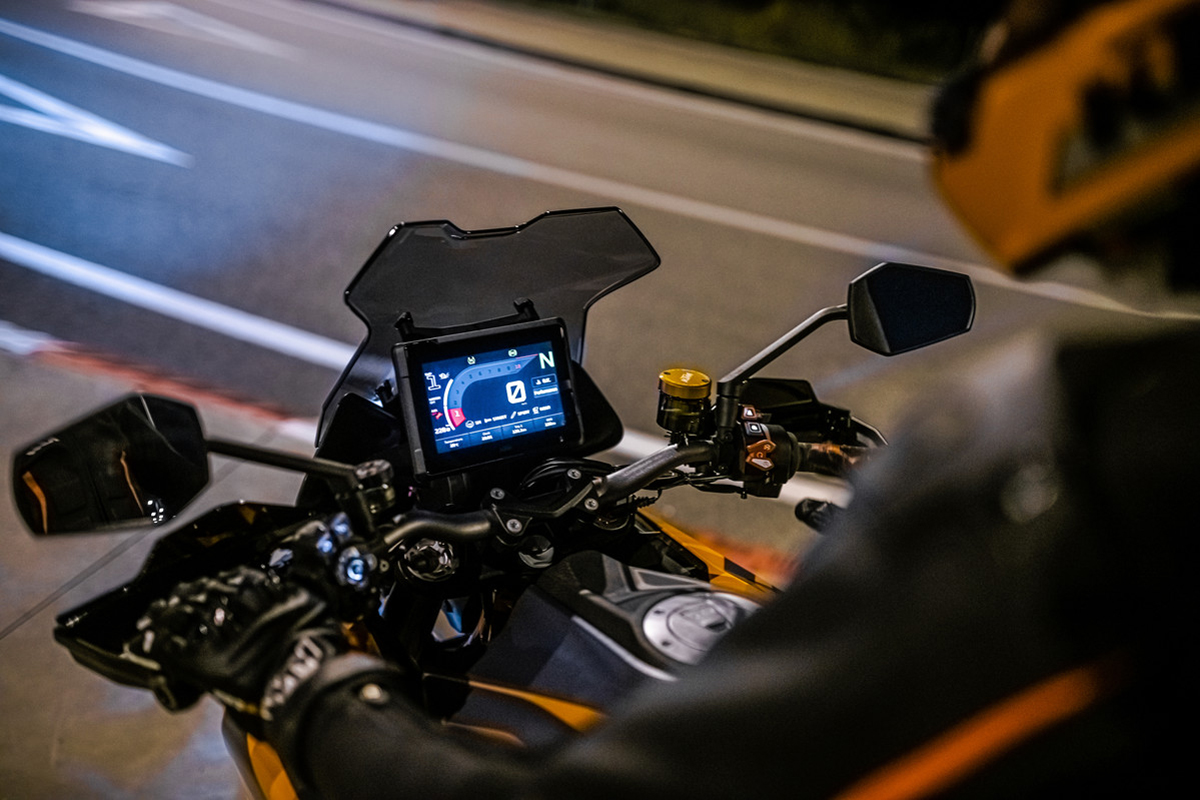 Last, but not least, Suzuki has refreshed the Katana for 2022. The new-for-2021 GXS-S1000 is the base for the Katana. The engine remains the 2005-based K5 unit, widely regarded as one of the best engines Suzuki has ever built and, as well as now being Euro5 compliant, it actually produces 2bhp more than last year's engine, bringing the total to 150bhp. This has been achieved with new intake and exhaust cams, valve springs, exhaust and air box. A broader spread of mid-range torque is now available.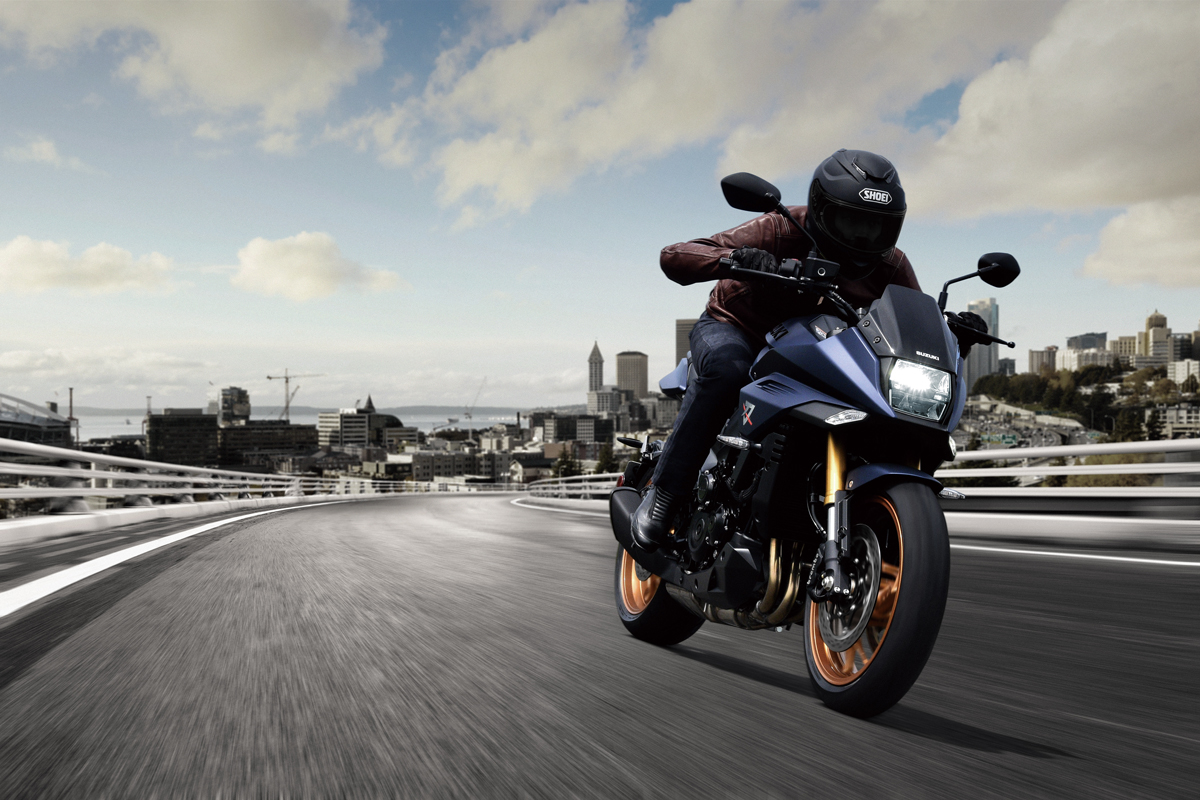 The ride-by-wire throttle has been revised to give smoother power delivery and a new slipper clutch and quick-shifter/auto-blipper is fitted. There are three riding modes and five-way traction control controlled through a new dash which has a red night mode. Two new colours are available: dark matt blue with gold forks and wheels or dark grey with red wheels.
It is interesting to note that some manufacturers chose to launch new models online leading up to EICMA, rather than at the show itself; Triumph and the Speed Triple 1200 RR and Ducati and a whole raft of new models, for example. Also, where was the new Triumph Tiger 1200? Triumph have made big noises about this in recent months and it was widely expected to appear at EICMA, but it didn't. Well, it did, but only in prototype form, which we have all seen in pictures and video footage.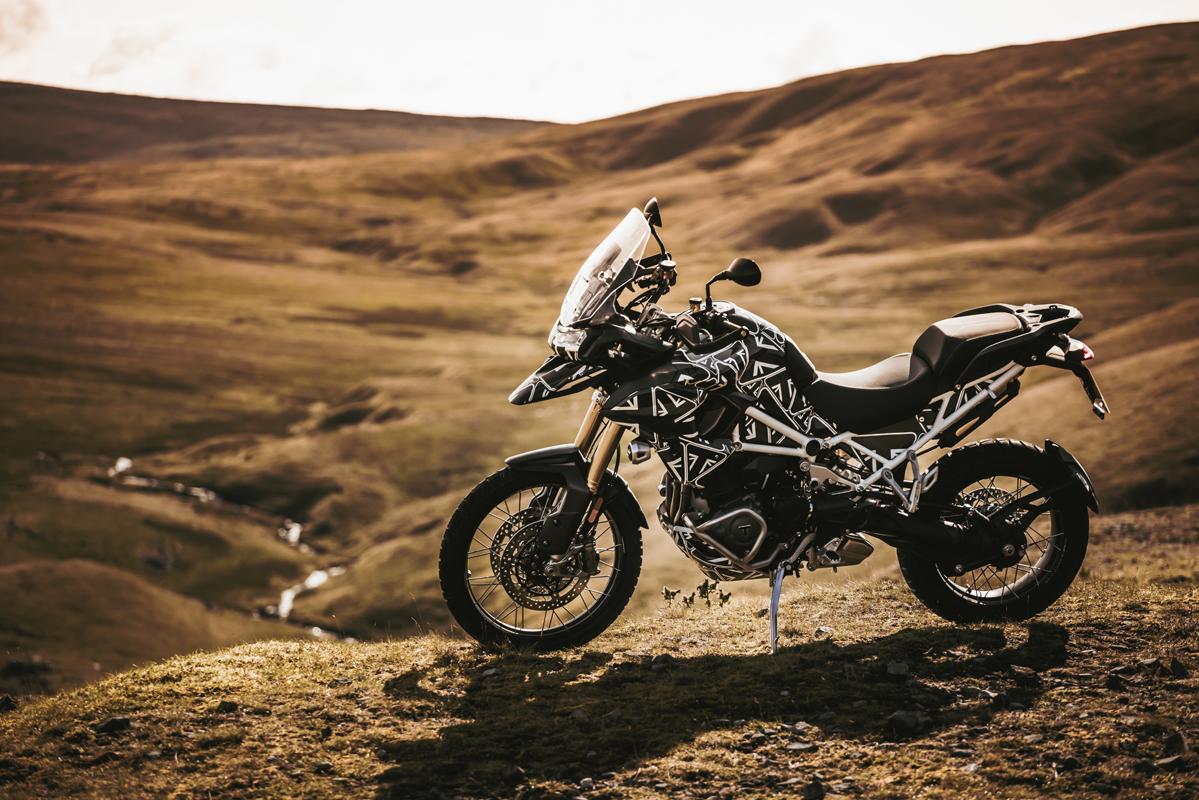 In fact, Triumph's presence there was fairly low-key and small: the Speed Triple 1200RR was there but crammed in with the other new/revised models.
Be that as it may, EICMA is definitely a show you have to see at some point in your life. As well as all the major manufacturers, plus some you've never heard of, there is an incredible array of apparel, helmet, accessory and tuning manufacturers in attendance and, really, three public days are barely enough to see it all properly.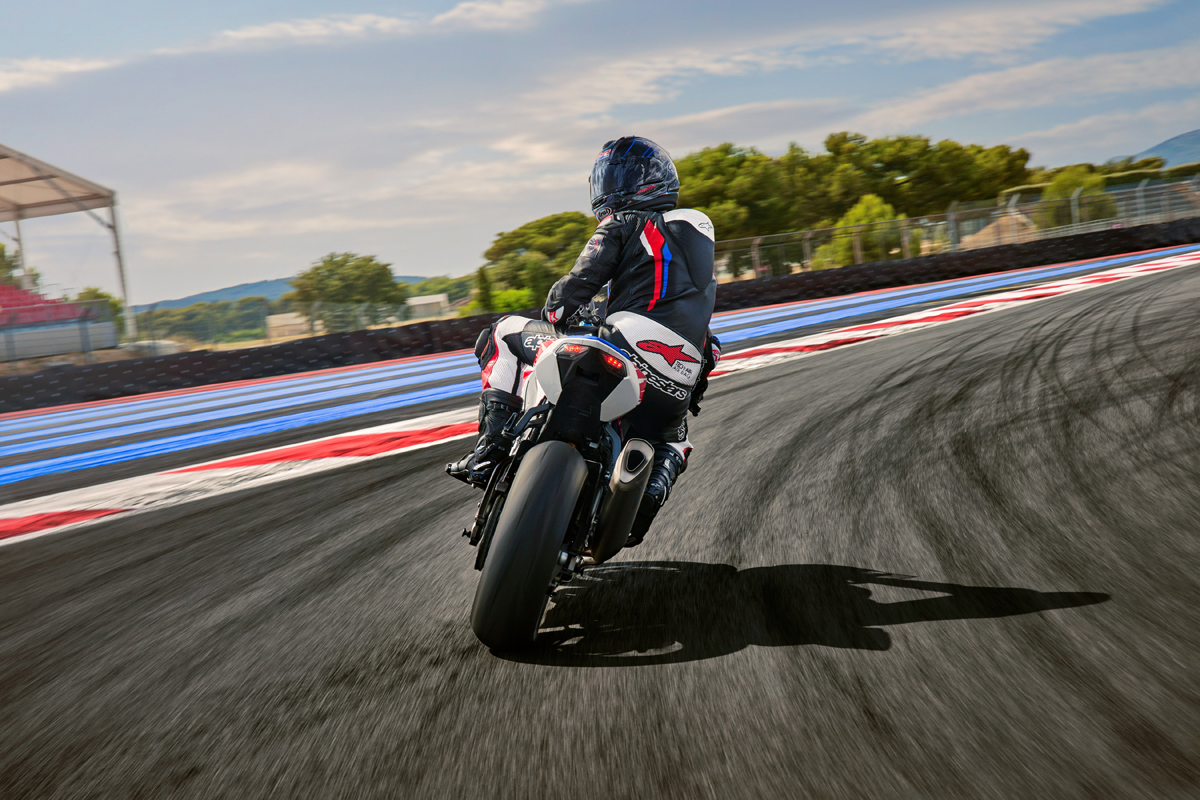 This year might have been compromised by Covid, but let's hope that next year's event happens and that it will be bigger and better.