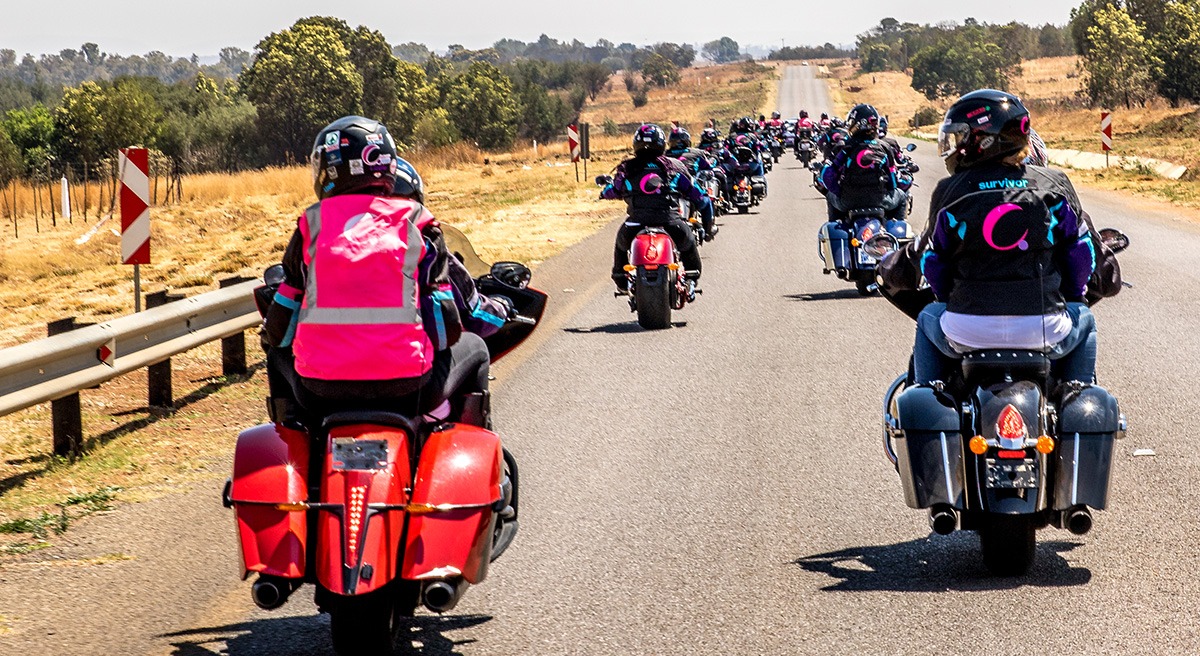 Christmas is certainly the time for being thankful and what better way of celebrating than to acknowledge the amazing work done by the lovely Cancervive people?
On December 12th, Cancervive will be hosting its last ride of 2021 out to the Bru House Diner in Krugersdorp.
There will be two meet-up venues, one in Pretoria and one in Johannesburg. The Pretoria meet-up is at the BP garage on John Vorster Drive: arrive by 8:00 a.m. to leave by 08:30. The Johannesburg meet-up is at BMW Motorrad Fourways, cnr, Witkoppen and Cedar Roads. Meet at 07:45 a.m. to leave by 08:15.
Snacks and coffee will be available at both starting points and then, for R120, you can book a plated breakfast, tea or coffee at the Bru House.
If you are interested in taking part, please register before the 10th December here: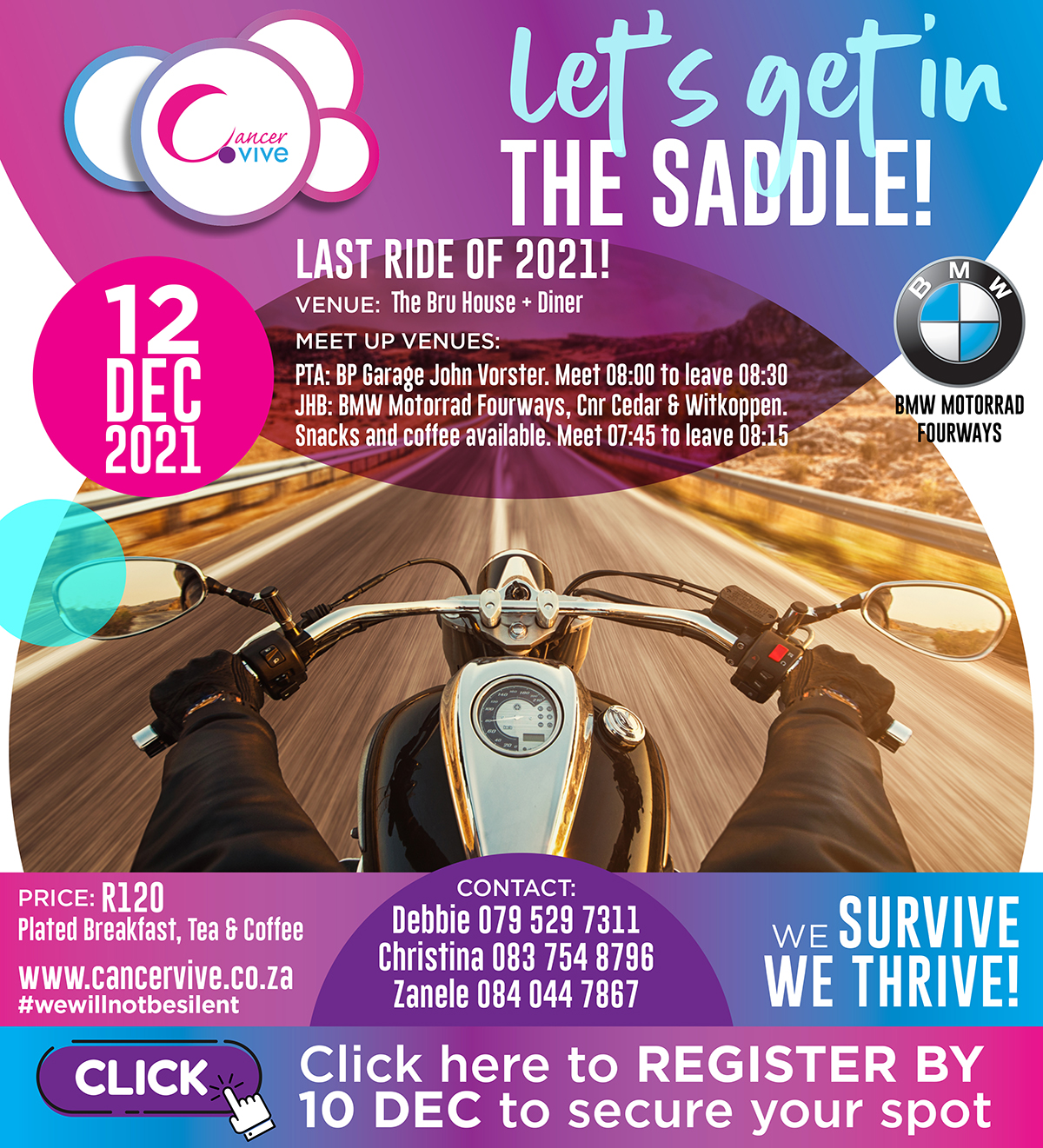 For more information, please contact Debbie on 079 529 7311, Christina on 083 754 8796 or Zanele on 084 044 7867.
More information about Cancervive can be found at – www.cancervive.co.za