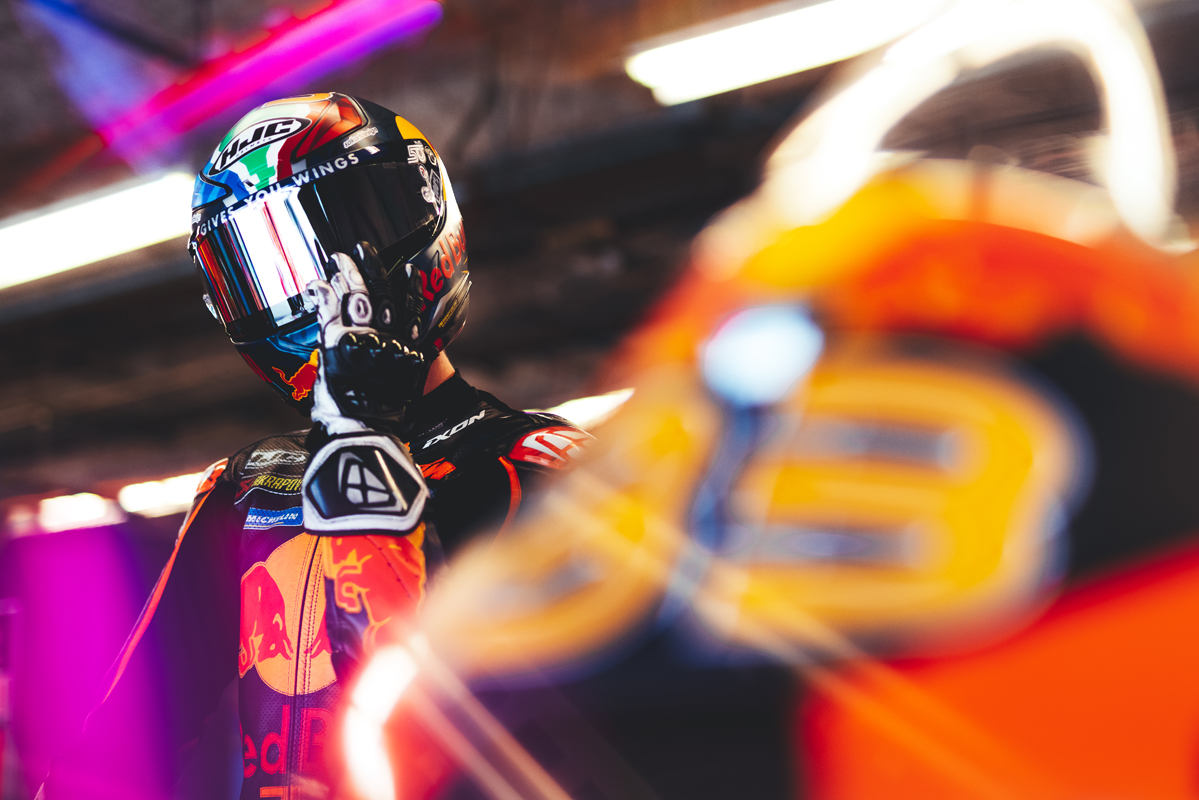 With a further three years to go on his current contract, factory KTM rider Brad Binder heads into 2022 with a stability that not many of his rivals on the MotoGP grid can enjoy. Not having to worry about fighting for a seat along with the rest of the grid gives him an enviable edge, enabling him to concentrate on the job at hand.
We caught up with Brad via a Zoom link while he was relaxing in South Africa at the end of a hectic season. While he is not allowing himself much of a break, even a couple of weeks will enable him to recharge his batteries and then it's back to the grindstone in preparation for 2022.
Sixth in the 2021 championship was satisfying and, obviously, included that remarkable victory in the wet in Austria, a result that will not be forgotten for a long time, not least in terms of the manner in which it was achieved.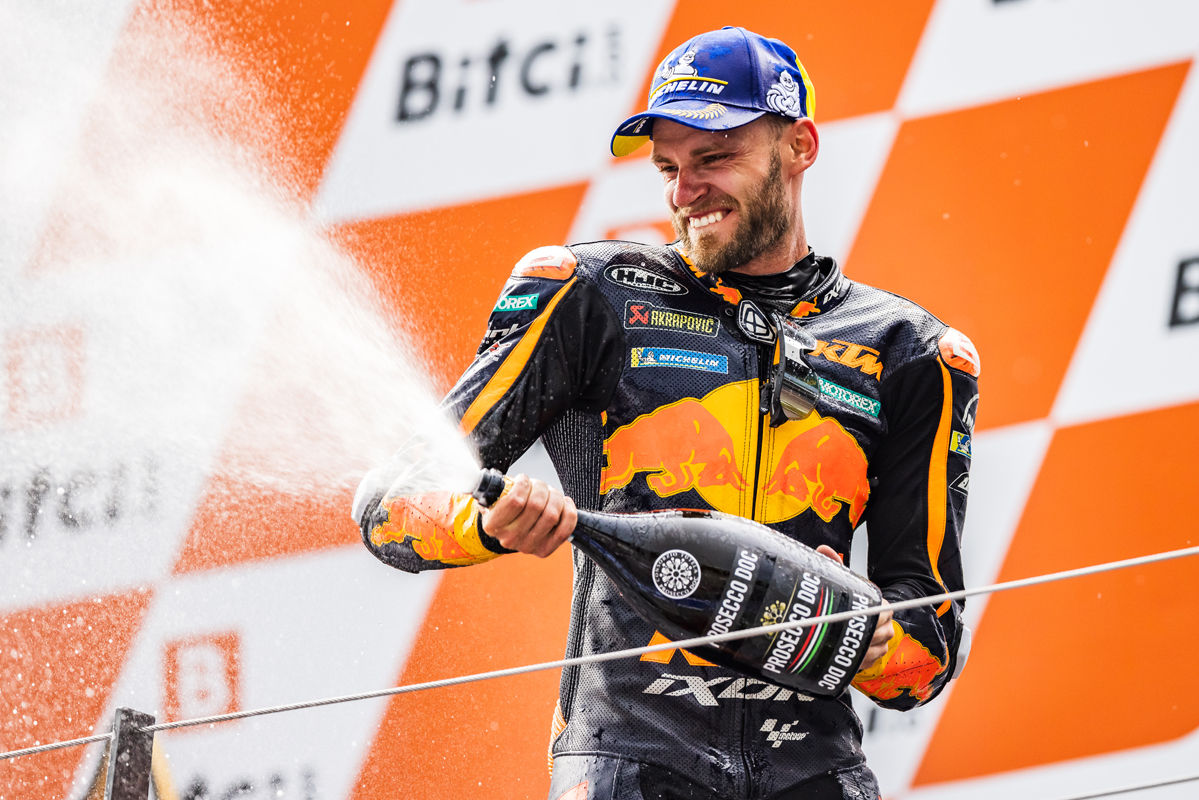 "The highlight of the year was definitely Austria. It was fantastic to win at the teams home Grand Prix: a very special day. Sixth in the championship was great: my best finish in MotoGP so far. We all wanted more – the team and myself – but I made a good improvement this year and finished all races bar one which is a huge improvement on my 2020 season. I have to walk away happy and we can only look forward to 2022 with high hopes."
Of course, 2022 will see brother Darryn joining Brad on the MotoGP grid on a satellite Yamaha. How does Brad feel about that?
"It's going to be awesome to have him there. He's got a big task ahead of him, jumping straight from Moto3 to MotoGP. He did really well at the first test and he can have a strong season but it will take him time to find his rhythm. But I know he'll do well, mainly because he's now on a bike that physically, will be a lot better for him because of his size. As a family, we've worked so hard on our racing for so long and to have Darryn there at the top with me will be fantastic."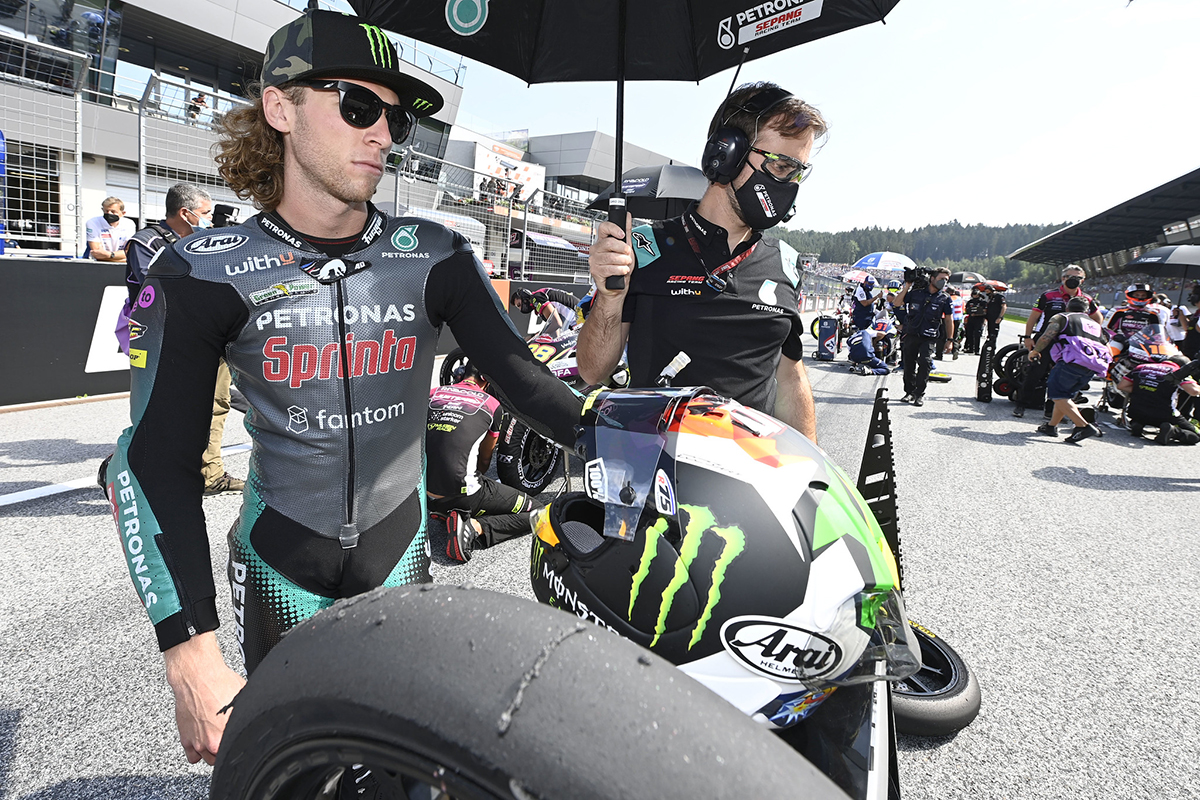 What does KTM have to do to close the gap to the other teams?
"Firstly, at the moment things are so tight in MotoGP. Two or three-tenths of a second would take us from where we are to fighting for podiums at every race. We're looking for small improvements and there are two areas we need to work on: finding more grip at the rear, which is spinning coming out of the corners. That means we lose drive. Also, we need to reduce the tendency for the bike to wheelie – we're not getting as much power as we need down to the ground."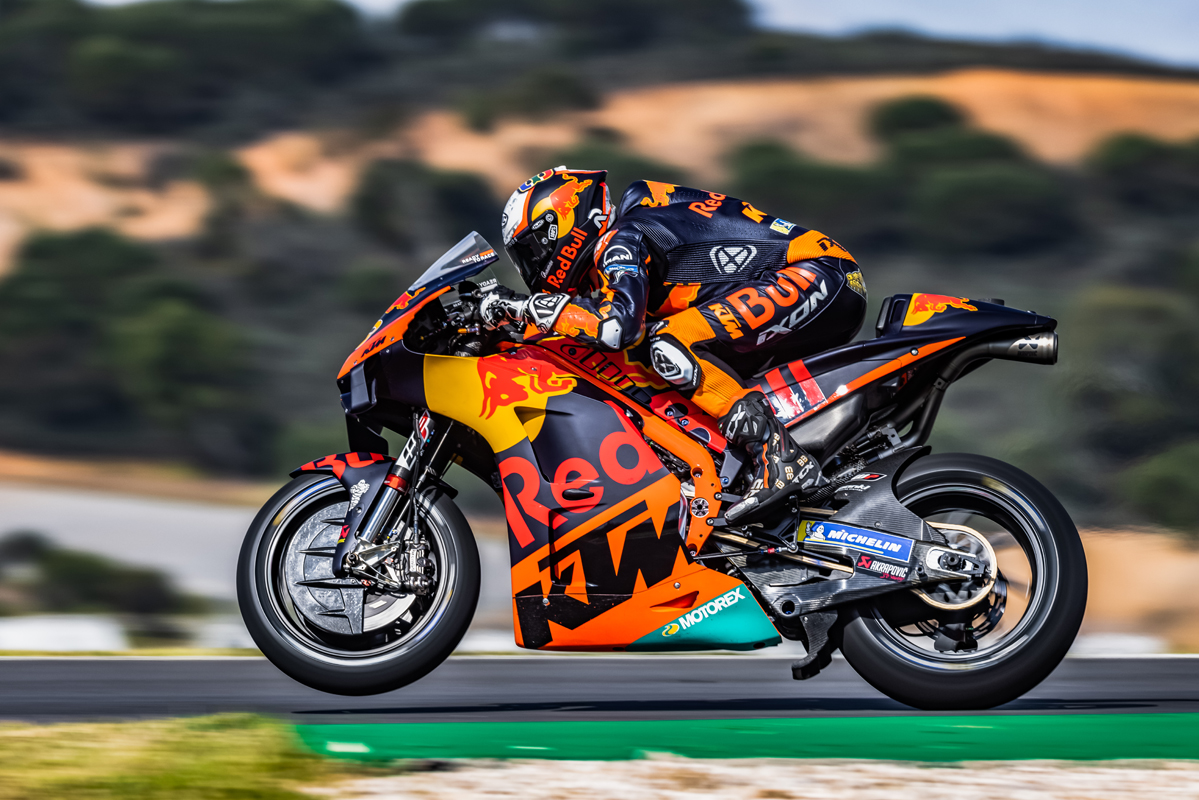 It's all very well to know the problems, but how do you achieve an improvement in the relationship between the bike and the tyre?
"When you are looking for different things – turning or stability – you change one thing in the chassis only to find it has an adverse effect on another aspect of performance. We have improved the turning of the bike enormously since I first sat on the bike but we're not able to take full advantage of it because of the lack of traction coming out of corners – the rear wheel is spinning up from the first touch of throttle to going flat out and we need to fix that.
"We got an updated chassis just before Mugello and immediately Miguel Oliveira, (his teammate) got three podiums in a row (a victory and two-second places) and I was also able to fight amongst the top five. I wasn't riding my best at the start of the season and we were excited to get into the second half of the season because of this new chassis. There were three tracks – Mugello, Barcelona and Sachsenring – that hid our lack of traction really well – they have much faster, flowing corners so no big acceleration zones: corners where you just keep speed flowing, not having to drive out of corners hard. It hid our problems and later in the year they really came back and it was only analysing the races that we understood much better what was happening. While we haven't solved the problems, the upgrades we've introduced have improved things.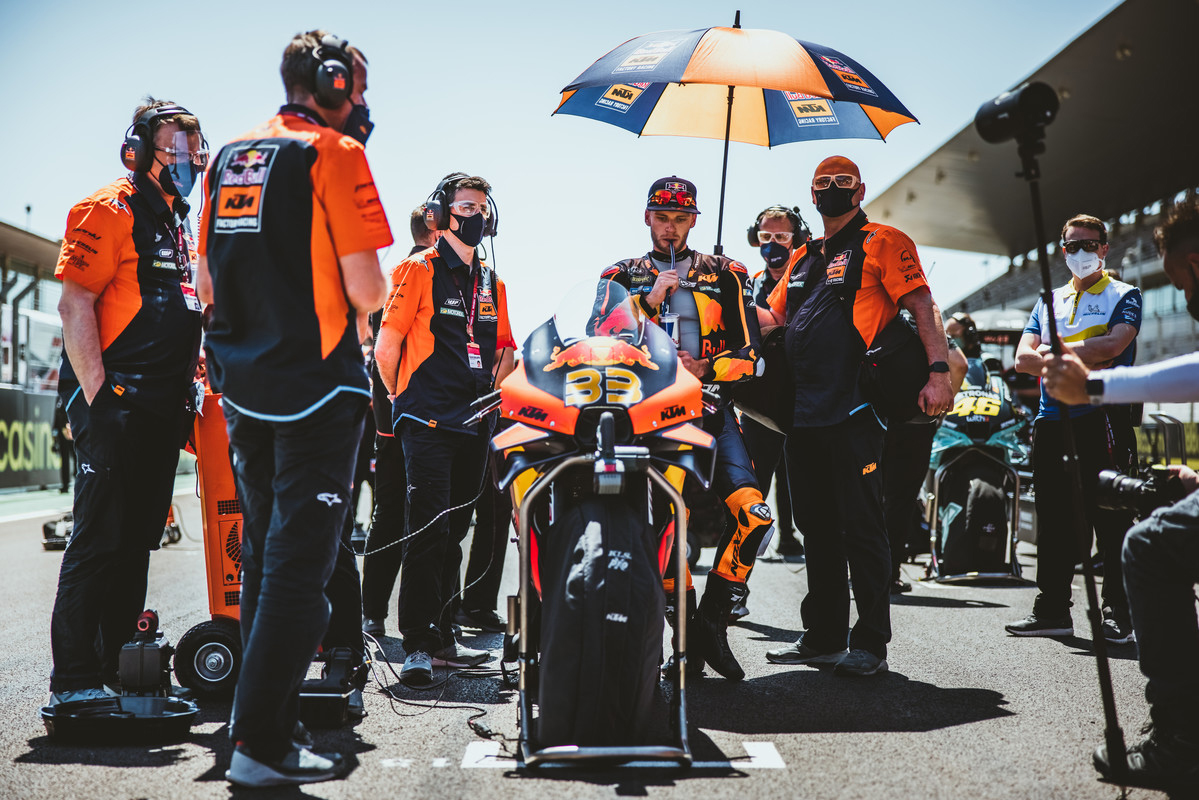 "There are so many things to try to do that and it's just a case of working methodically through them at the tests to try and find the best compromise. With all the information from this season, the guys back at the factory will be working hard during the off-season to make the bike better."
While Brad has shown great race pace, his races have been compromised by the inability to qualify well, leaving him too much work to do in the race and spending too much time getting past other riders.
"I've been working hard on trying to improve qualifying. Not just qualifying but putting in strong laps each practice session. I have improved but it's not solved yet. You have to understand the bike and how far you can push the tyres to get those last two or three tenths and there are certain tracks I managed to do that without crashing. It's not just the bike or the tyres, but me as well and I have work to do to fix that."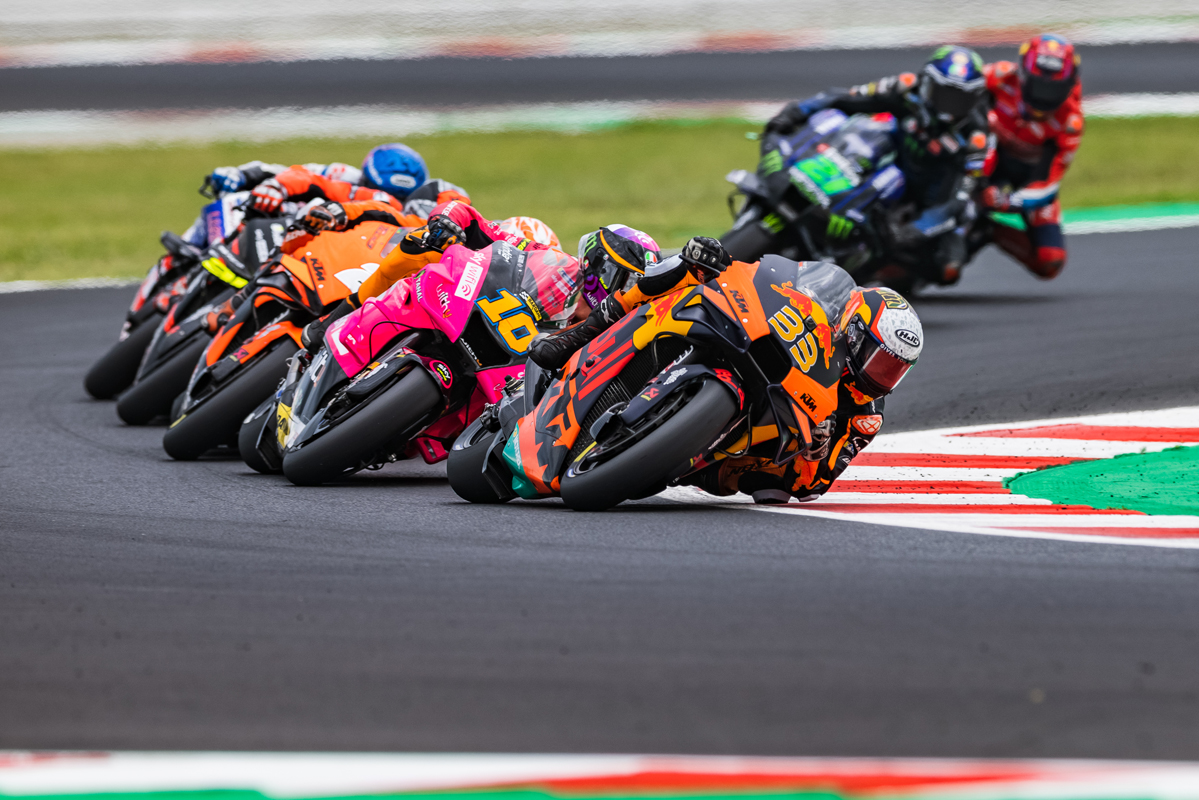 I asked him if getting faster over the course of the race was down to the bike or Brad himself.
"In qualifying it's difficult due to the traction issues. But the important thing to remember is that I race the same as I qualify, meaning that, while other guys' race lap times might be a second slower than their qualifying time, my race lap times are the same as my qualifying times and if I do drop, it's less of a drop than others. That's one point that's helped me come through on a Sunday. But, it's a complete mess starting further back as you lose so much time in the first three or four laps as you can't push and do clean laps: there's too much traffic and you lose so much time. If we can qualify better, it takes so much stress out of the start of the race.
"The KTM is good on tyre life so we can run harder compounds which come into their own at the end of the race where maybe my competitors are starting to struggle on their softer tyres so we can pick them off and move forwards through the pack."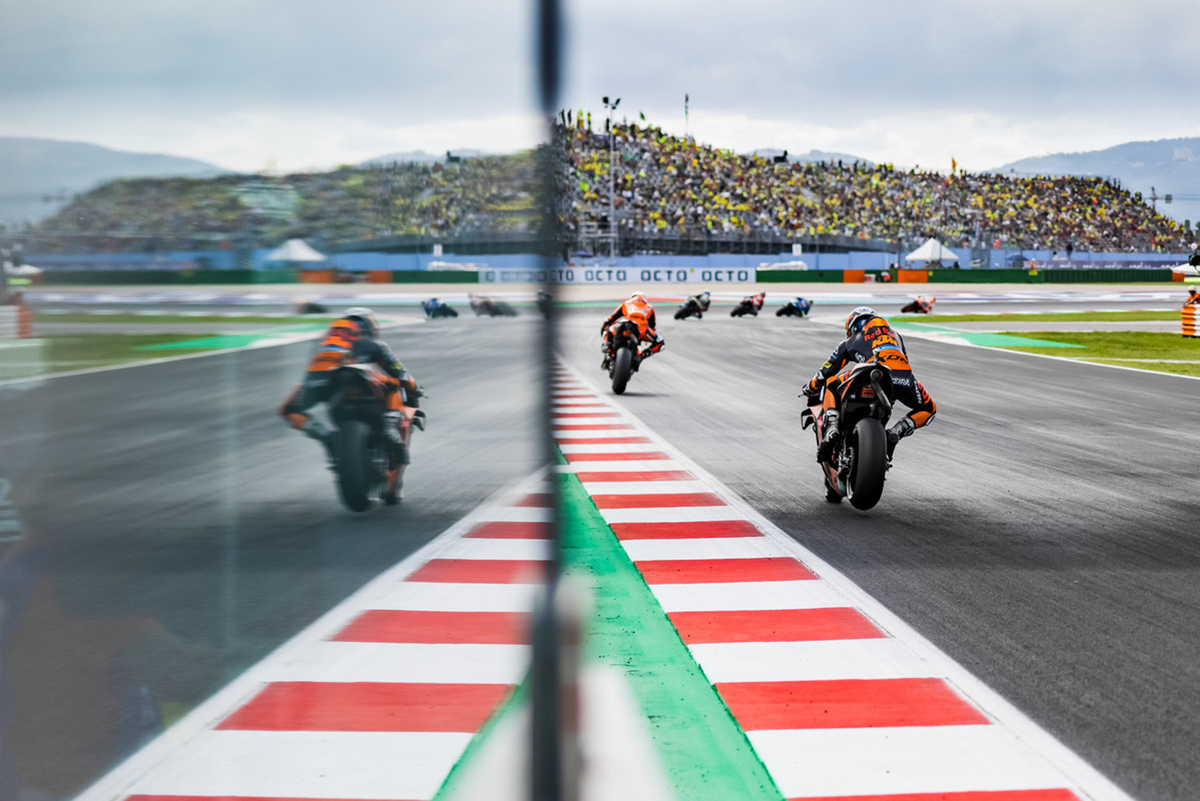 It's difficult to not keep referring to the Austrian race and that do-or-die last lap of Brad's in the wet, on cold slick tyres and with no brakes, due to them being well outside of their operating temperature window. How did he balance speed and safety, potential success and the prospect of imminent disaster?
"Austria was one of those days when you just get lucky and things going your way. When I saw the rain coming and decided not to come in for tyres I just really had to try and not fall off. I had a big gap but you never know if the people coming behind you are on slicks or wets. If they're on slicks, you know you have a cushion, but if they are on wets, you know they'll catch you in a couple of corners.
"I almost fell off a few times: it felt like people were holding me up at some points. I was so happy to bring it home. Sometimes you take a chance and if they work, you're a hero and if they don't, you're an idiot. But it did work and to walk away with a win – my only one of the season – was great."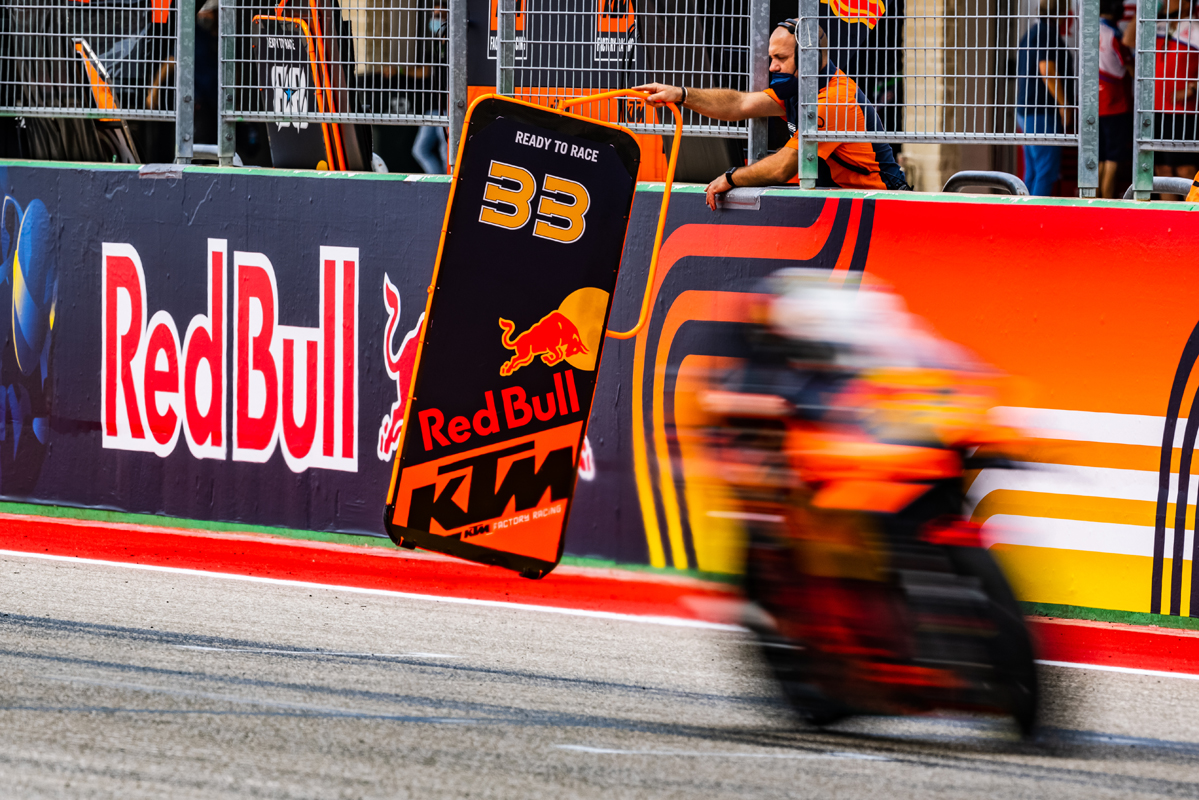 With a couple of weeks off before he starts training to be prepared for 2022, Brad Binder can look back on the 2021 season with satisfaction. If the KTM team can match his levels of preparation – and they will – we can expect to see Brad mixing it with the leaders at each round in 2022.