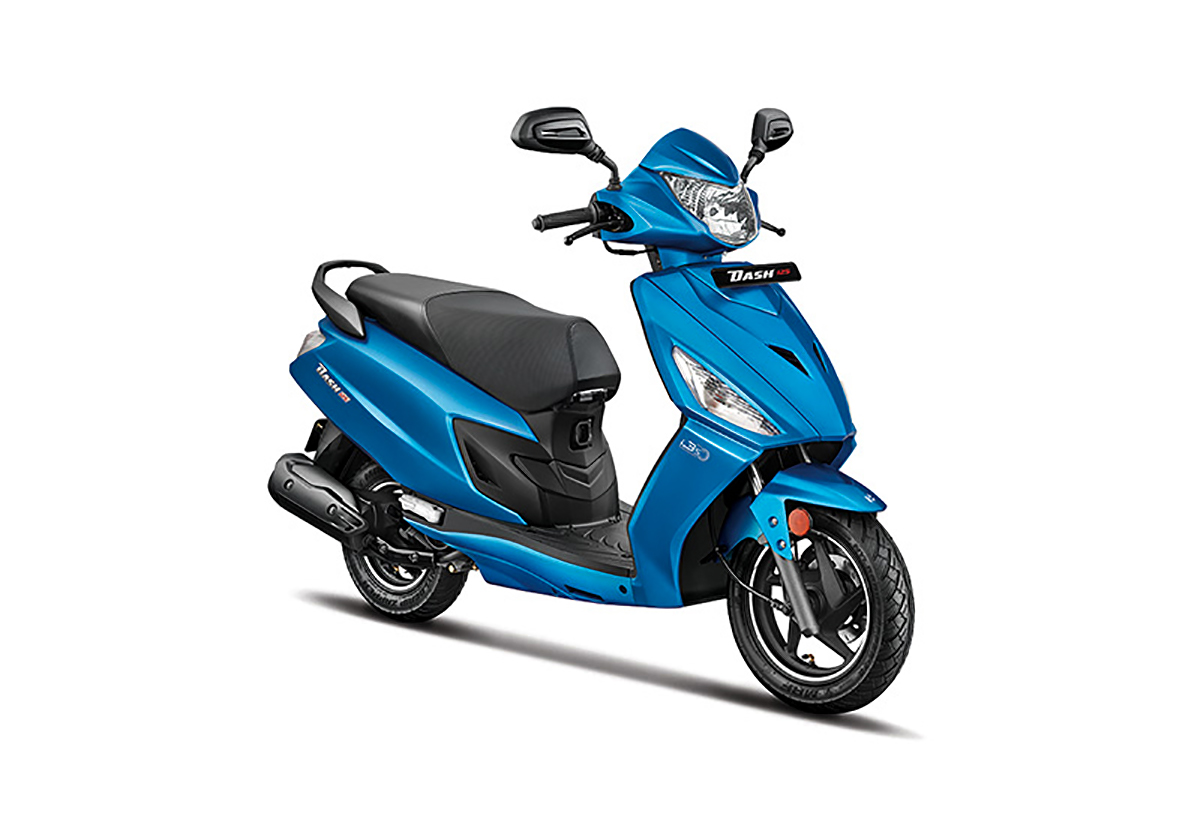 Hero South Africa has announced the latest model in the Hero range to hit the shores and that is the Dash 125 FI Scooter. Highlighting the quality and attention to detail that is a hallmark of all Hero products, the Dash 125 has features not often found on scooters.
The big news is the adoption of Keihin Fuel Injection which not only aids cold starting and smooth-running throughout the rev range but also give remarkable economy. The 5.5-litre fuel tank might not sound big enough but it will give the Dash a range of 275km at a cost of only R110 (at current fuel prices). That is serious economy in every sense of the word.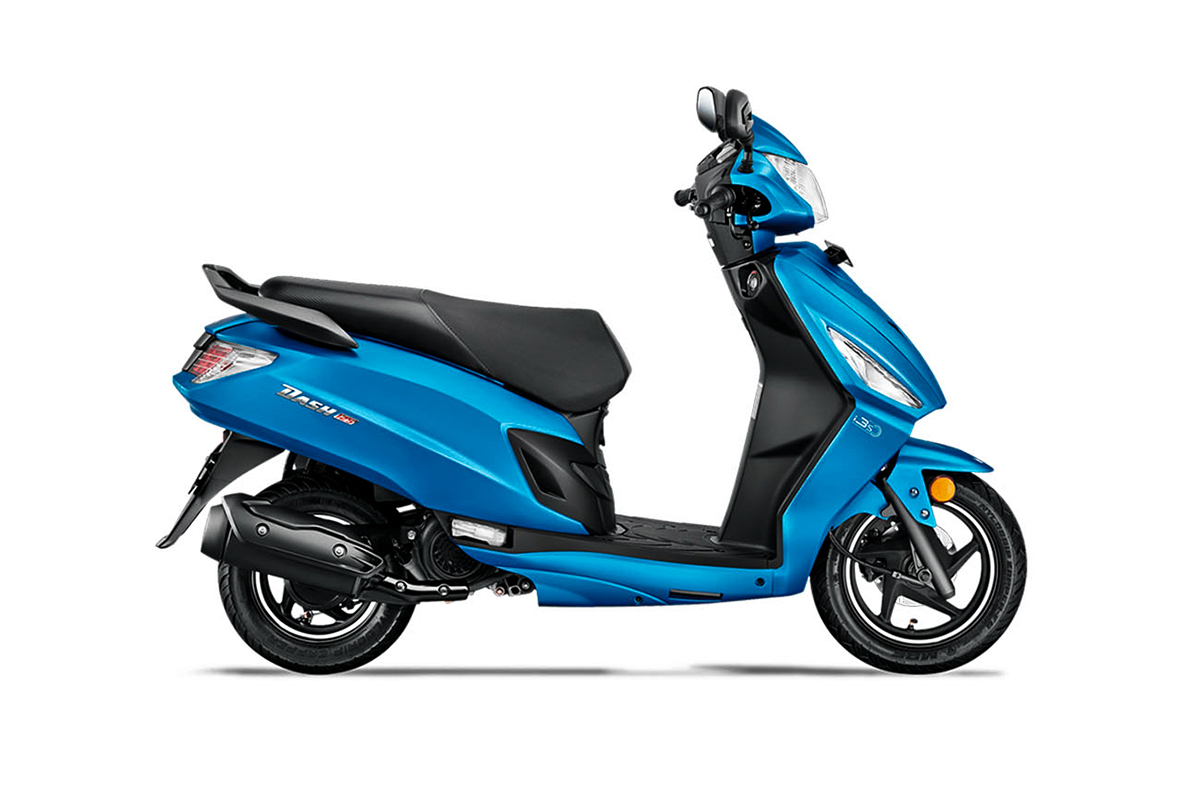 Safety was a priority in the design stages and the Dash 125 FI has an integrated braking system with ABS, featuring ByBre brake calipers. LED lighting is employed all round, giving bright illumination, especially from the headlight. Amazingly the tyres are claimed to be puncture-proof, being of six-ply construction and will be the perfect tyre to cope with South African road conditions. The footboards are covered in non-slip rubber.
There is even an LED light under the seat to illuminate the space in the dark. Also under the seat is a USB charging point. Normally, on scooters, the seat has to be raised to access the filler cap, but on the Dash, the fuel door is accessible without having to touch the seat and can be opened from the ignition switch.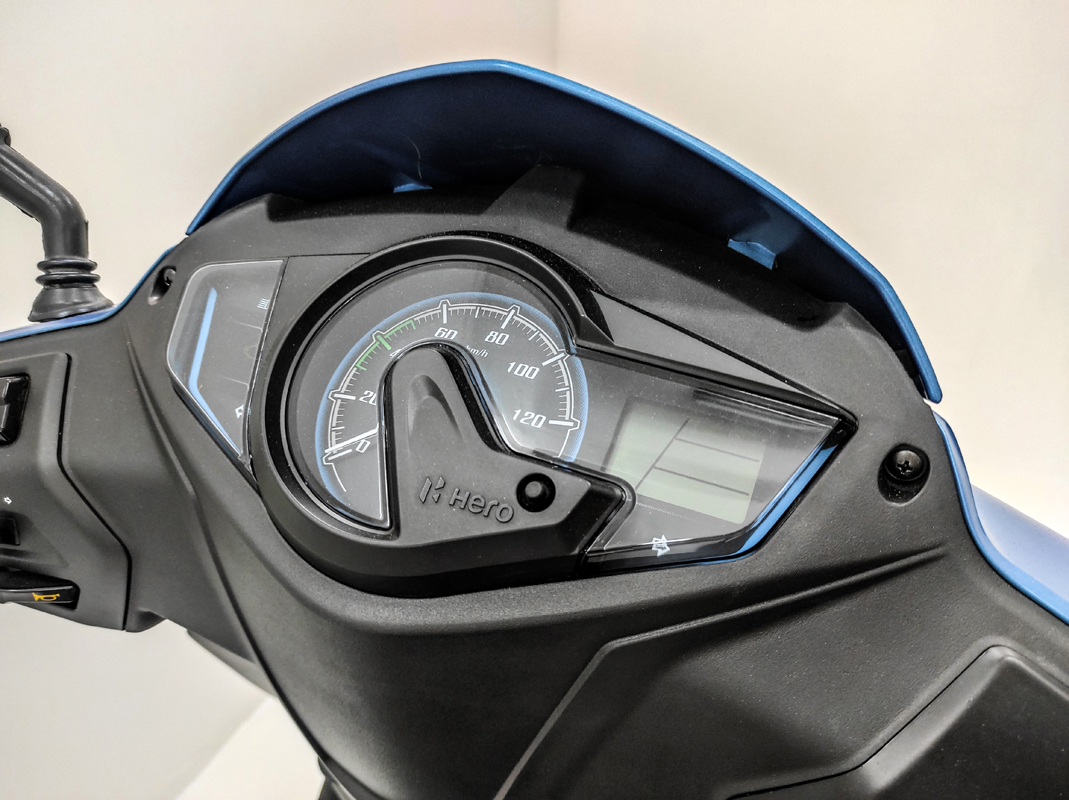 Instrumentation is comprehensive, the digital display showing fuel level, mileage including trip and service interval indicator as well as speed. Talking of service intervals, an oil change is required only every 6,000km.
Stepless automatic transmission makes the most of the available torque while enabling the engine to work in its most economical rev range.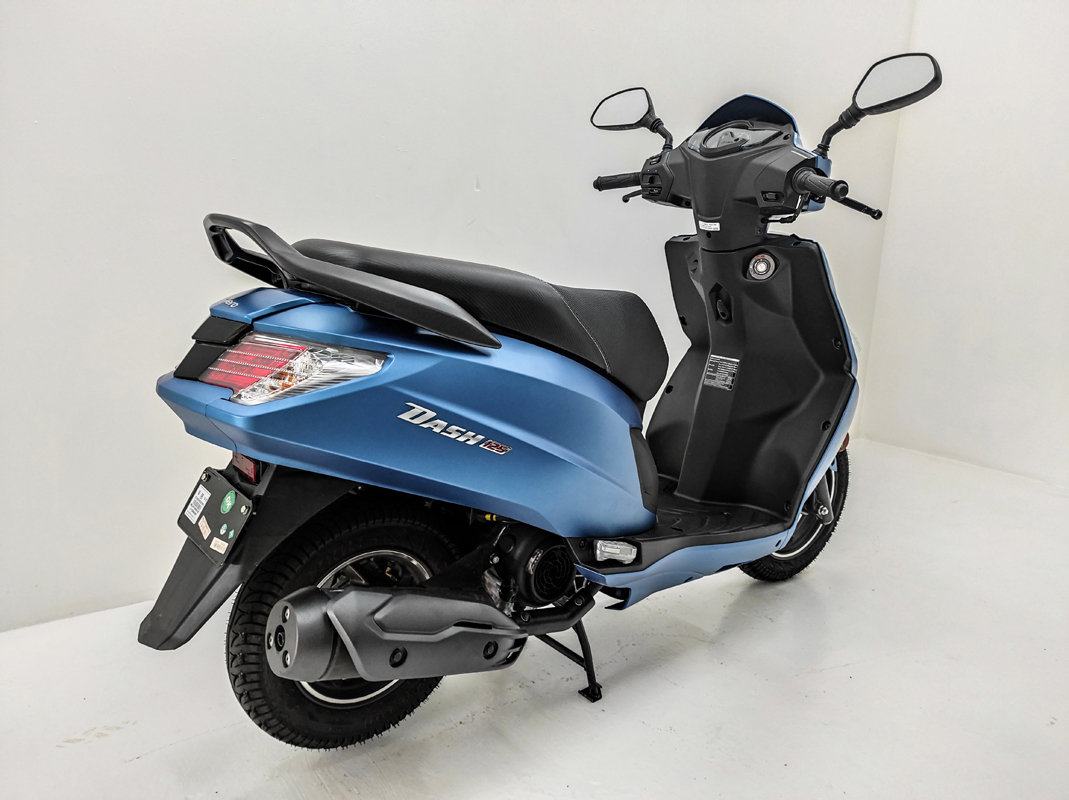 Looking closely at the Dash 125, typical Hero quality of materials and build are evident and this, combined with all the other features, makes this one of the most sensible scooters to come onto the market in a long time.
For more information, contact Hero South Africa at Fire It Up! in Bryanston.