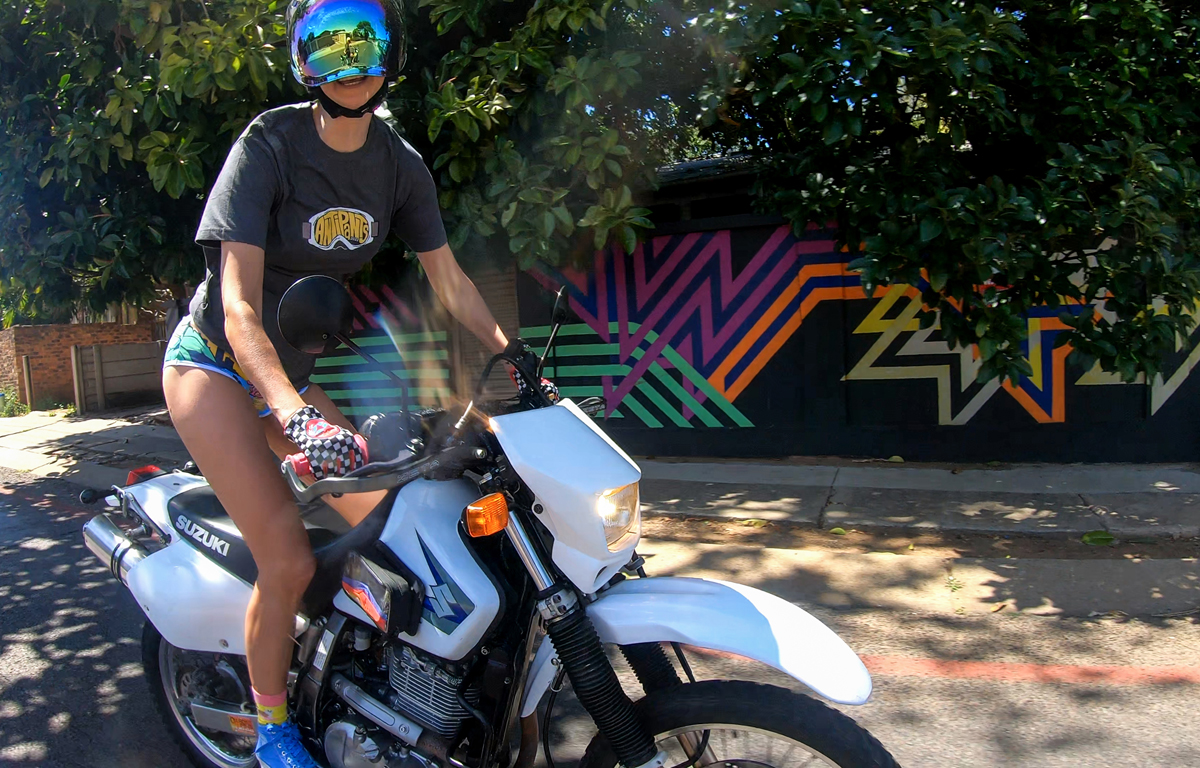 While we would never advocate riding your bike with anything less than full protective gear, sometimes you just have to make an exception to the rule and every year that exception comes in the form of the Anti-Pants run, organised by Skinny van Schalkwyk of Tank Girls and South African motorcycling fame.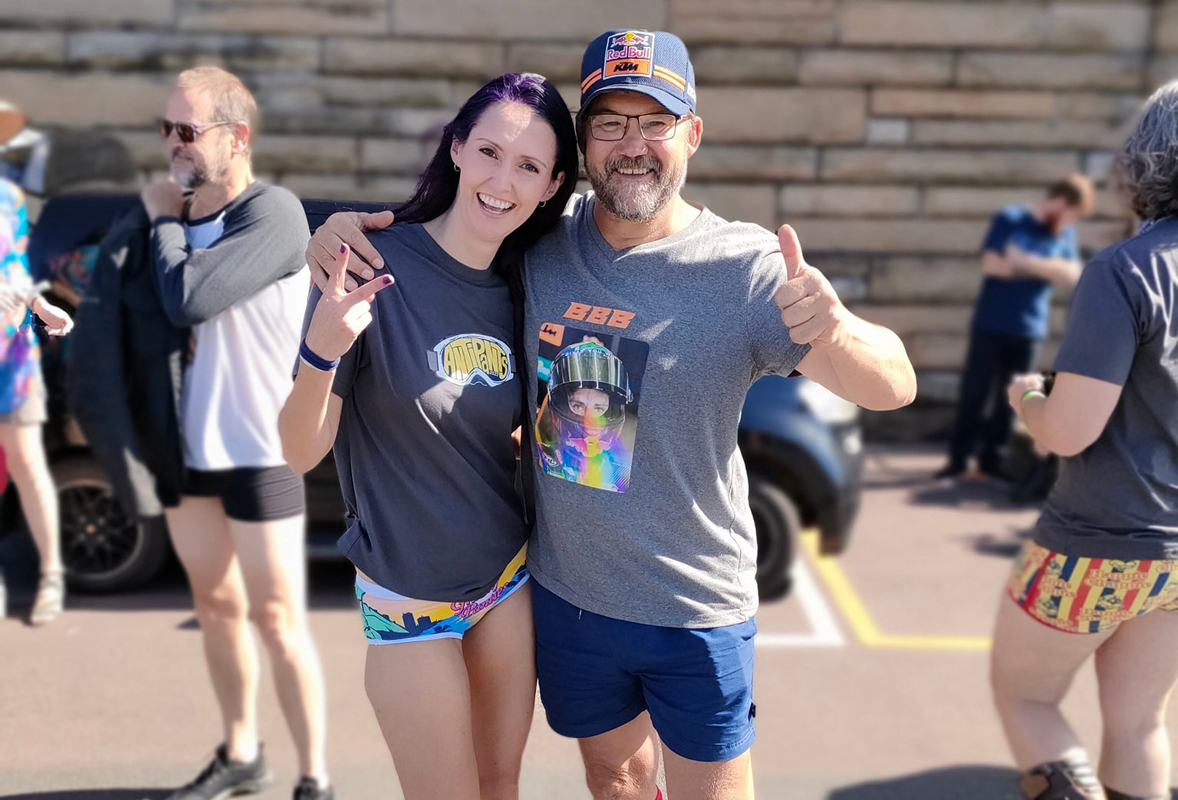 What started as a low-key affair a few years ago, has grown into a bona fide must-attend event on the motorcycling calendar. The purpose of the event is to raise both awareness and money for animal conservation programmes. This year, it was the turn of the Two Oceans Aquarium's sea turtle rehabilitation programme.
Now in its fifth year, the attendance has grown out of all expectations. At that first event, the participants could be counted on the fingers of both hands. This year, 2022, 210 bikes were counted at the start and many of those were carrying two people.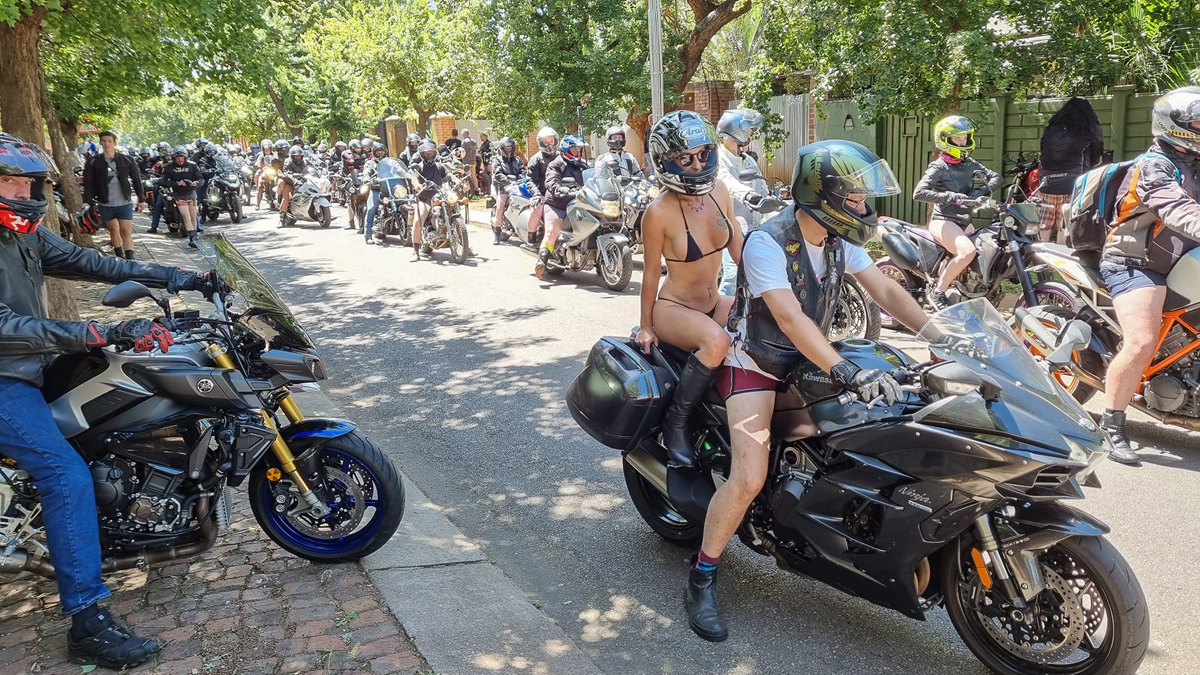 While that is impressive, the aim of the event is to raise money and, at the time of going to press, that figure stands at a fantastic R20,000, with more pledged to come in.
Why ride with no pants? I suppose the only answer is 'why not?' It is certainly a spectacle, especially with a kilometre-long train of bikes leaving the Union Buildings and riding through the streets of Pretoria. Other road users and pedestrians certainly sit up and take notice.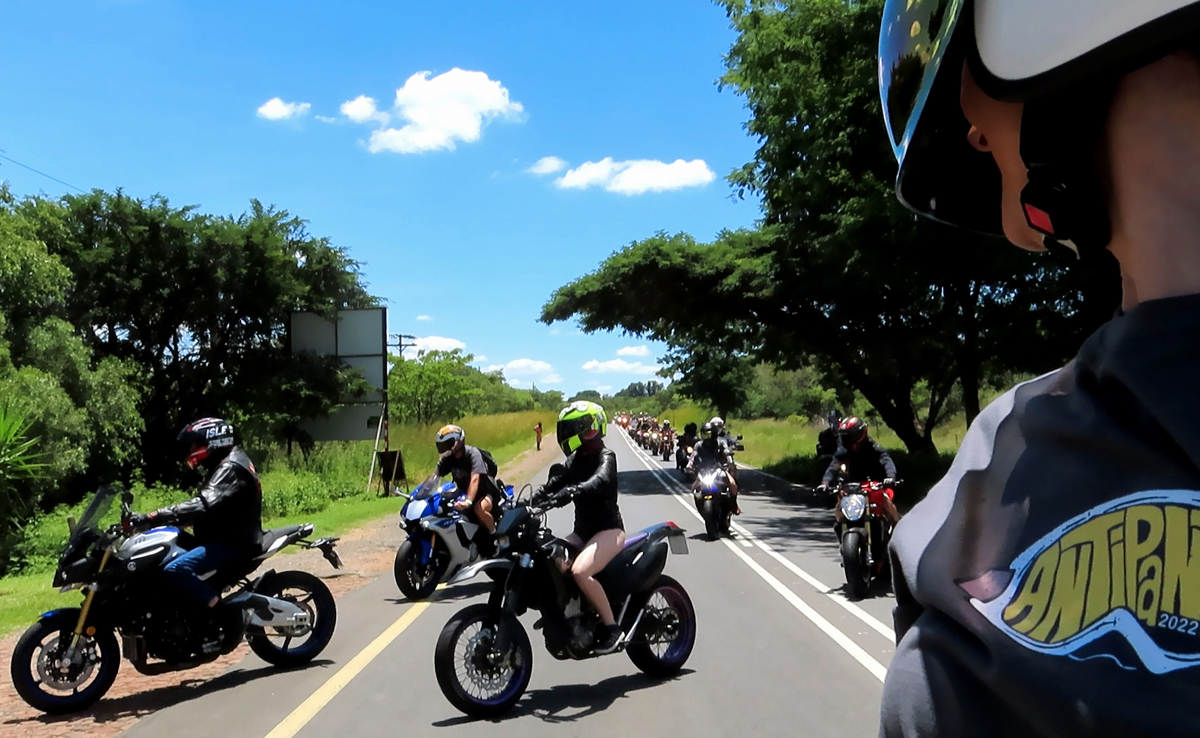 The bottom line is that it is a great way of making the ride more memorable. Anyone can organise a mass ride but persuading people to take their pants off to ride brings a feeling of joining in with something special and, if it makes the participants more aware of a good cause, then all the better.
And let's not ignore the fact that it's just great fun. Everywhere you look all you see are smiles. And isn't that what it should all be about?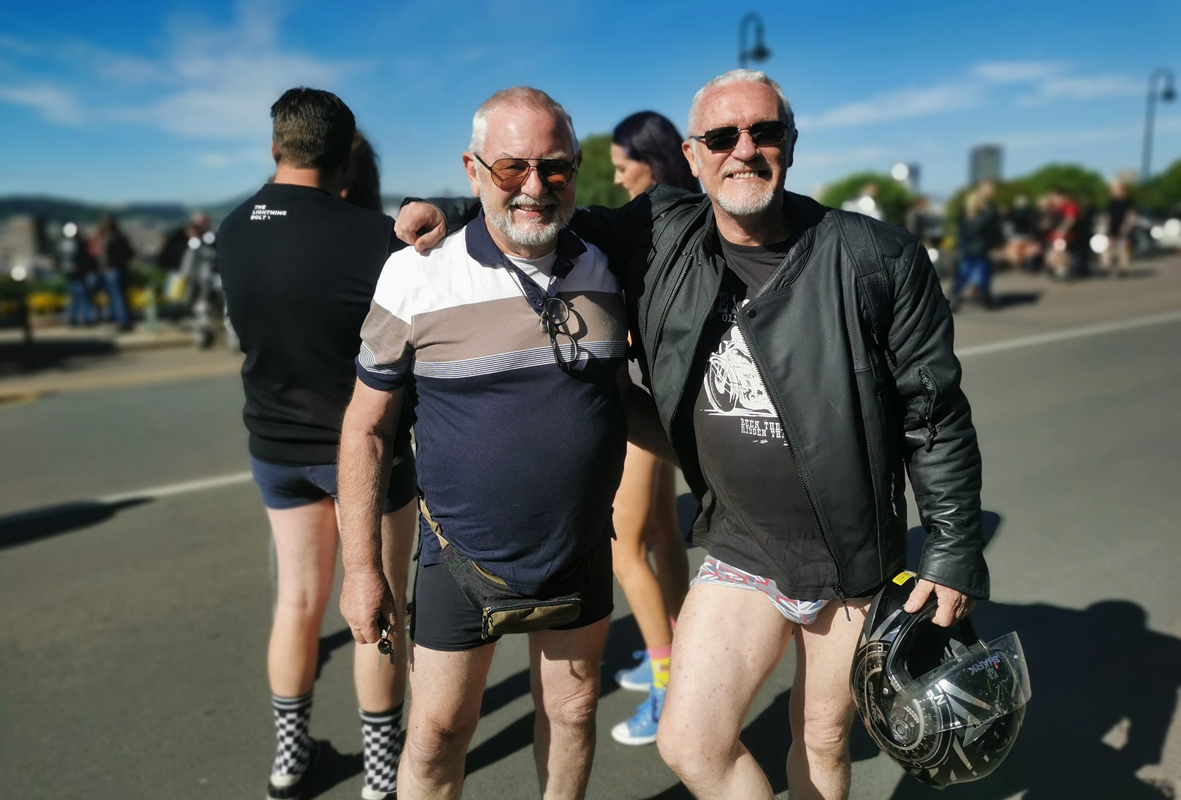 The ride is sure to grow and it would be great to get newcomers involved next year. Forget your embarrassment: there will always be someone who will look sillier than you without their pants on! If you weren't able to attend this year, you can still contribute to the cause at the following bank details:
Gerda van Schalkwyk
Bank: FNB (250655)
Acc: 62905568195
Reference: Anti Pants & Your Name