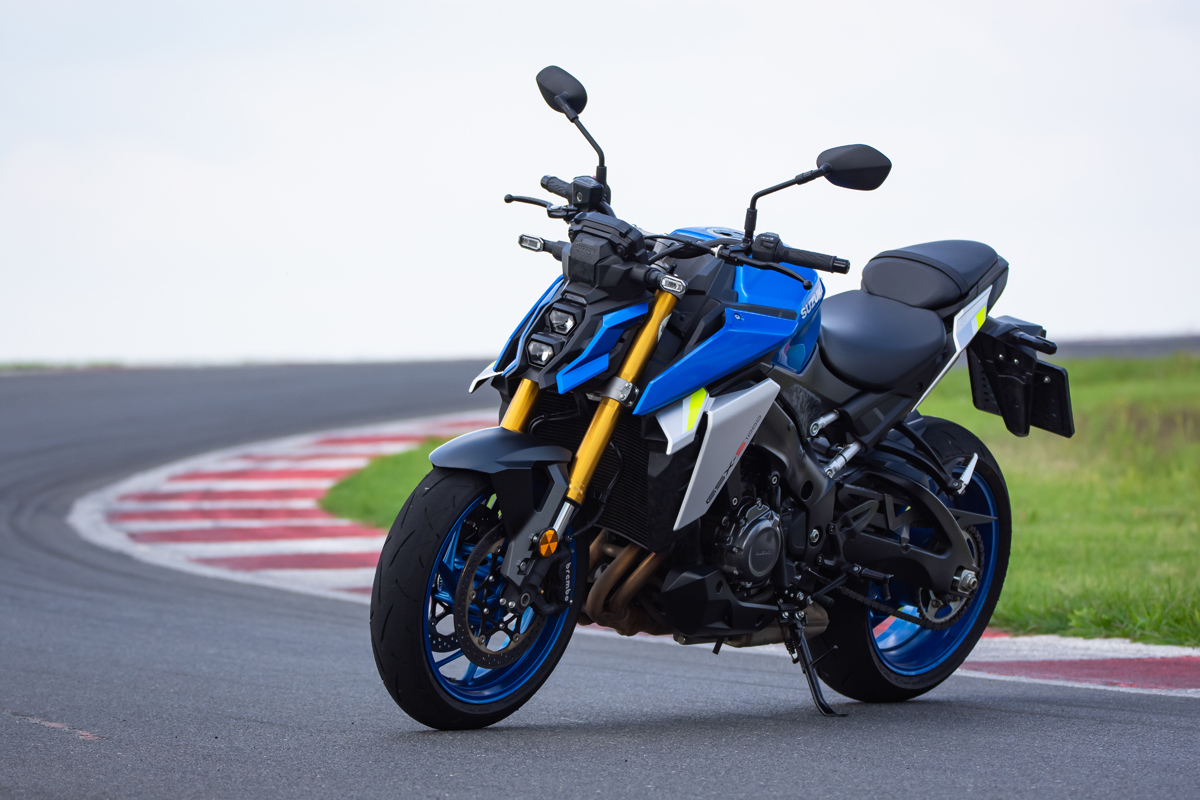 How does it make you feel?
This should be the only question you are asked when you climb off a new bike after the first ride. Not, 'how fast is it?' or 'what's the quick shifter like?' or 'what mode did you ride in?' None of those are relevant in any way.
The only thing that matters is how the bike made you feel. Did it put a smile on your face? Did you want to get off at the end of the ride?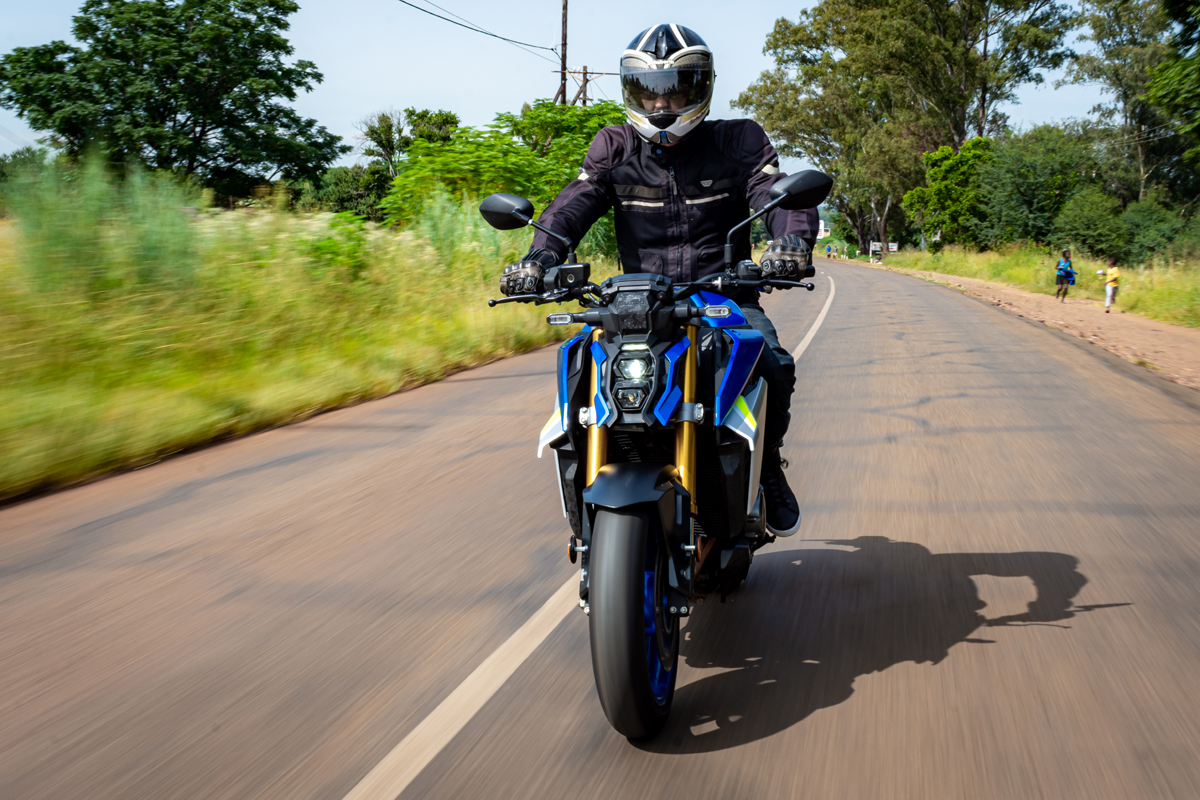 The answers to those questions will determine your attitude towards – and recollections of – a bike. There is no formula that can tell us which bikes will affect us positively and which will have a negative effect: sometimes you just don't gel with a bike's personality or dynamics, even though everything about the bike's spec tells you you should. Other bikes might be singularly lacking in specification or expectation but will blow your socks off.
The fun of this is the uncertainty: which category will this bike fall into? It's a game of roulette with nothing at stake other than a possibly disappointing ride. By the same token, you could feel like you've won the jackpot.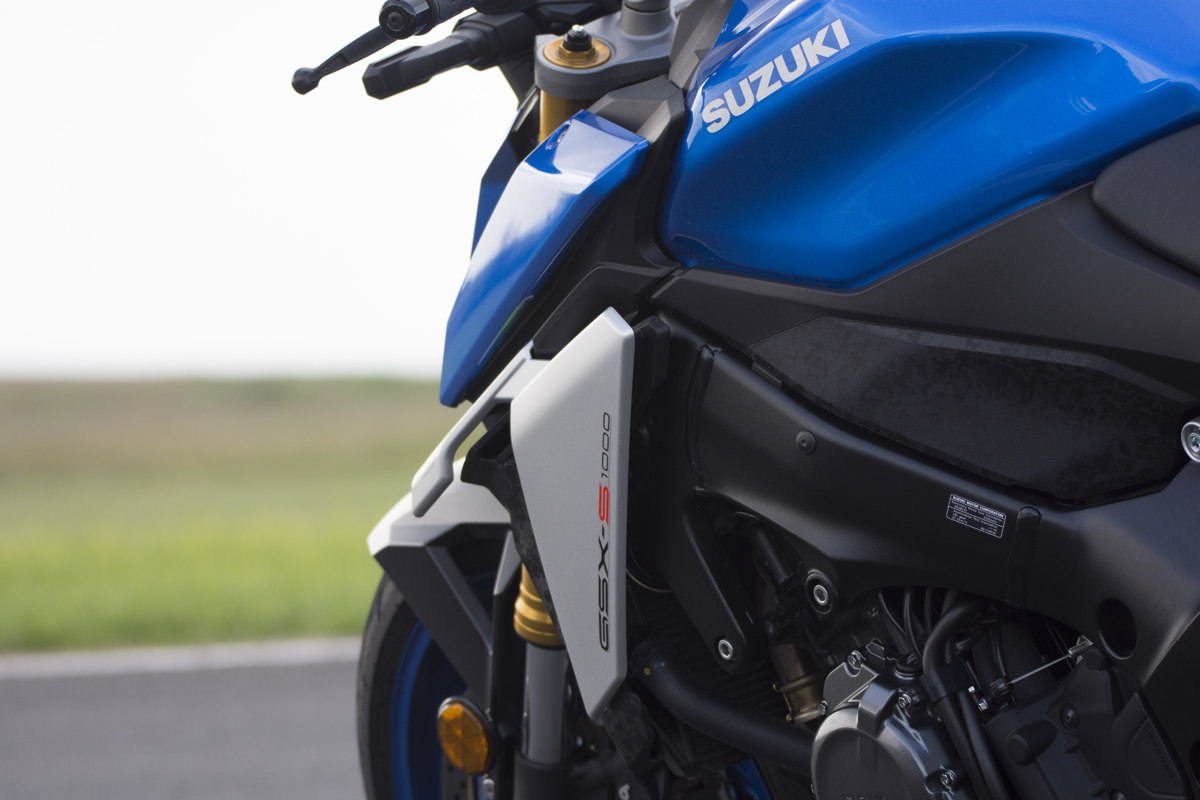 Suzuki might possibly be the least innovative of the four Japanese motorcycle manufacturers and I don't mean that in a derogatory sense. Kawasaki has supercharging as its party trick: Yamaha has the cross-plane crank and its three-cylinder engines: Honda has a history of bonkers engineering blind alleys (oval pistons, anyone?). Suzuki, on the other hand, works quietly away, perfecting what it has and produces brilliantly engineered bikes that might lack that last dash of the exotic but which are the equal of anything else out there. It's just that they don't shout about it.
I really like this sort of understated feeling: I like getting on a bike and being surprised: I like getting on a bike and not wanting to get off it. I really like the new Suzuki GSX-S1000.
Time for a quick disclaimer. A few years ago, when I was messing around with a particular TV show, we went endurance racing with a Suzuki GSX-S1000F. This was a faired sports touring bike, perfect for the ageing riders who would be racing it: not too extreme a riding position and a nice comfy seat…!
That poor bike was abused way beyond what is reasonable to expect any standard road bike to endure. I estimate it must have been subjected to at least 200 hours of flat-out racing, ranging from my slow-but-steady efforts to riders who were lapping a good 30 seconds faster than me, for 24 hours solid at a stretch. It was thrashed, crashed, burned, mutilated and then shoved in the back of a van to cry itself gently to sleep back at the workshop until being rudely awakened ready to do it all again.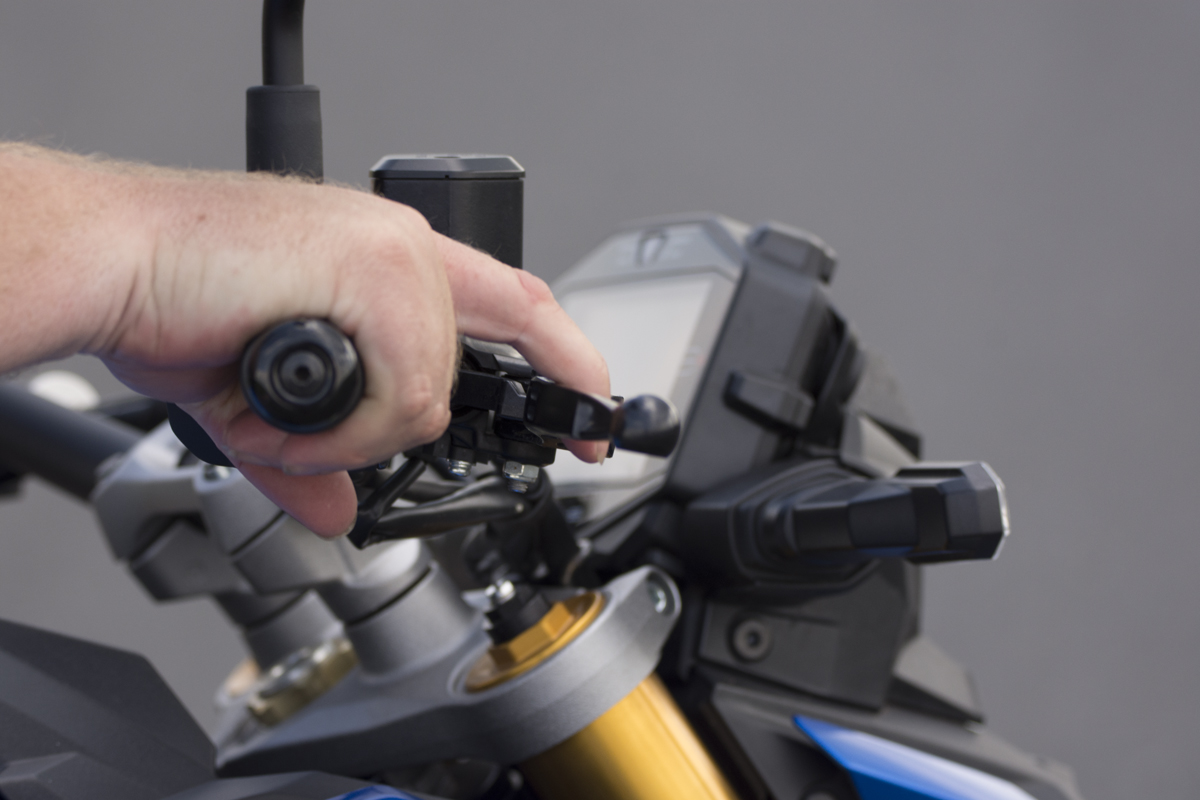 And it was always ready. It never lost one ounce of performance: it took all the punishment and begged for more. It was an extraordinary demonstration of mechanical solidity and reliability without losing one iota of excitement.
Therefore, I have a very soft spot for the GSX-S1000, in either naked or faired form. For 2022, the faired 'F' model has been replaced by the GSX-S1000GT, which will be arriving on South African shores later this year.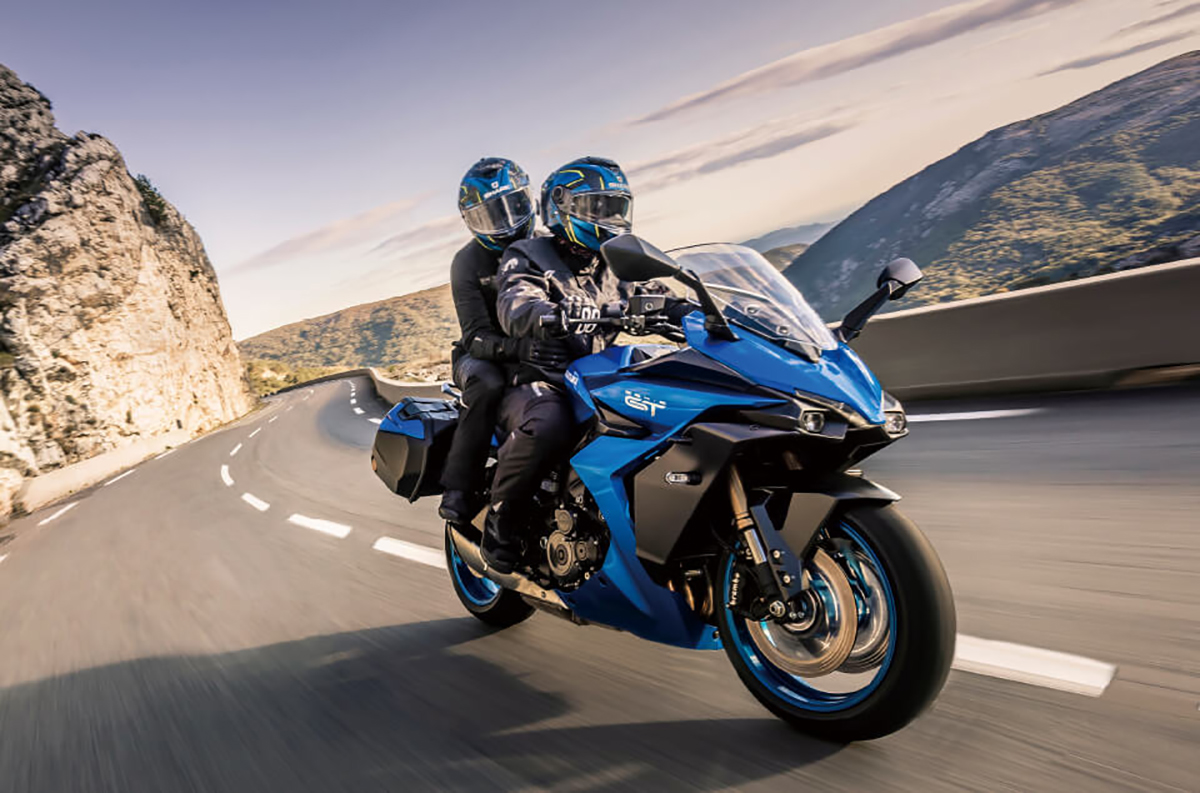 The naked bike continues and has been given a full makeover for 2022 and, you know what? It's worked. The GSX-S1000 is better than ever.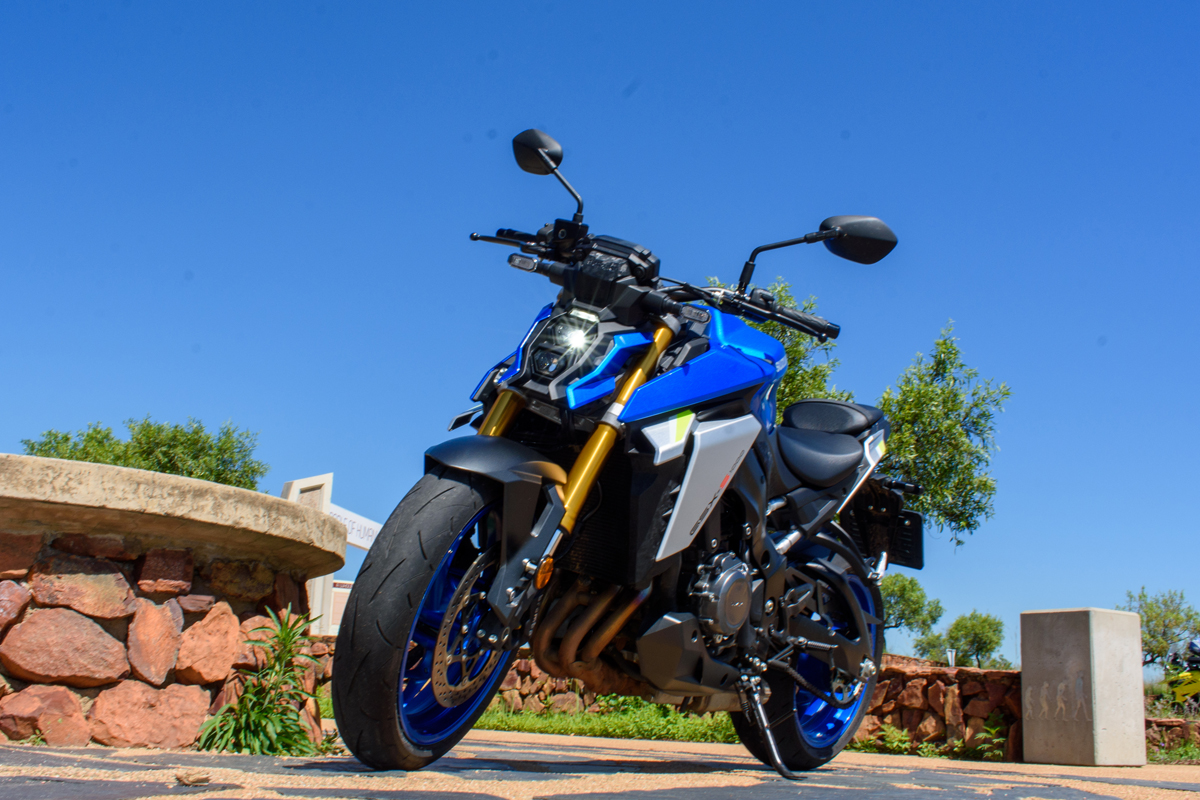 Mechanically, the engine – which is still essentially the K5 unit from the 2005 GSX-R1000 sports bike, one of the acknowledged great engines – has been significantly revised. It's now Euro5 compliant and features new camshafts, valve springs, throttle bodies and airbox. Suzuki claims a broader torque curve and a couple of extra horses. The engine now drives through a slipper clutch and a new ride-by-wire throttle replaces the mechanical linkage used previously, allowing a bi-directional quick-shifter to be fitted, while also allowing three ride modes (Active, Basic, and Comfort), five traction control settings plus off (compared to three on the previous model), and Suzuki's Low RPM Assist and Easy Start features.
The chassis and suspension remains largely untouched, being the GSX-R1000-derived twin-spar aluminium frame and swingarm, with KYB adjustable suspension and Brembo brakes – monobloc units at the front.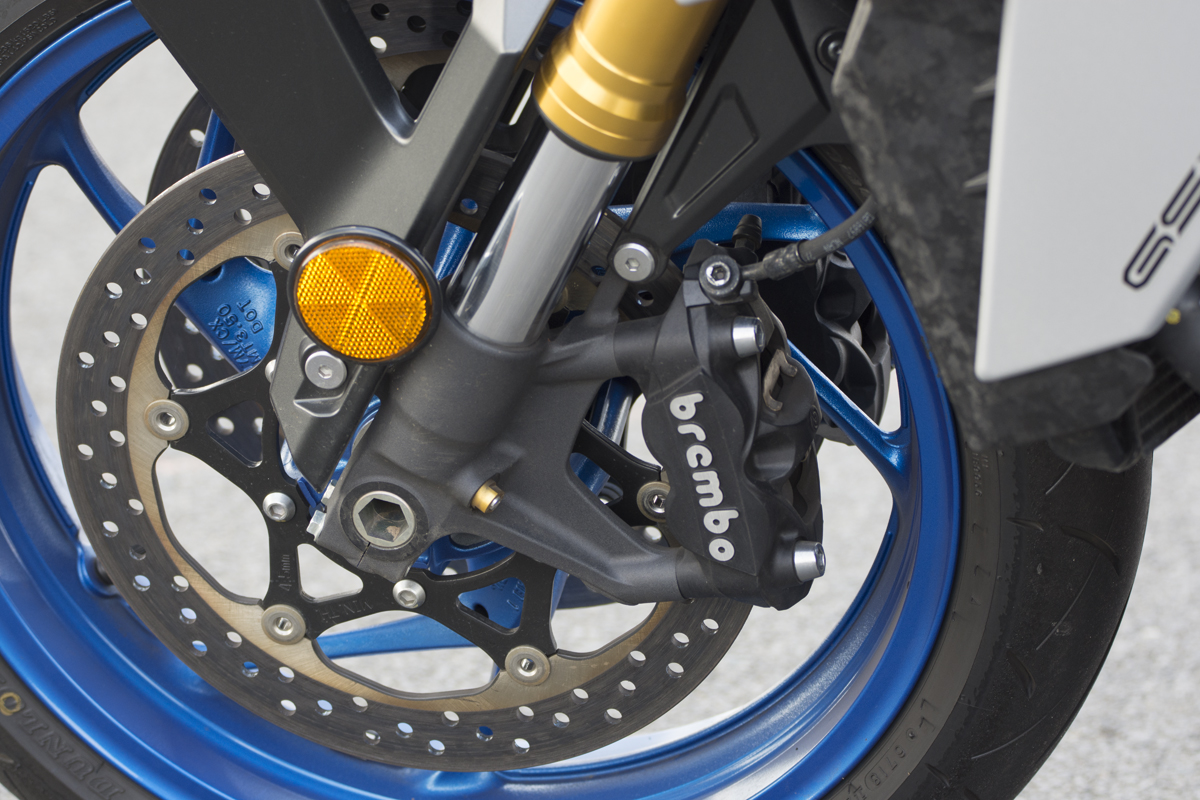 The styling has been refreshed and, depending on your age, is either a success or not. Personally, the front end/headlight treatment is not to my liking. At all. To be fair, I've never liked vertically stacked headlights on a bike: a bike is narrow enough without a strong visual element such as the headlights adding to that narrowness. My criticism of front end styling is not limited to the Suzuki: there are very few bikes in this age of LED lighting that are in any way attractive to my eye. It's as if there is some unspoken competition to create the ugliest front on a motorbike.
Happily, the front of the bike is possibly the least observed angle of a bike, especially if you are riding it!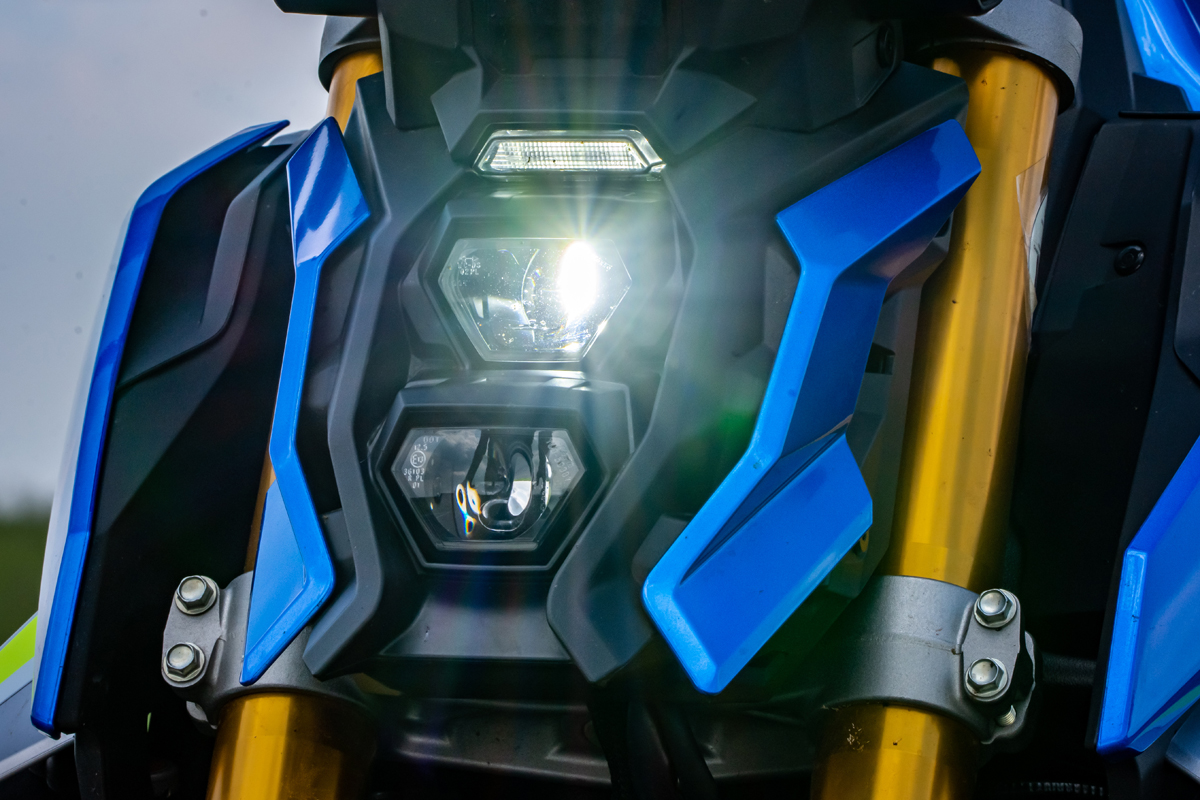 Ahh, riding. I was hoping we'd get to this part soon!
Straight away, the riding position is encouraging: you sit 'in' the bike, not on it. The rider triangle is near perfect, even for a six-foot-plus rider; you're not leaning forward too much to put weight on the wrists but neither are you bolt upright. Your knees aren't up by your ears, but neither are they too low: it's a good compromise.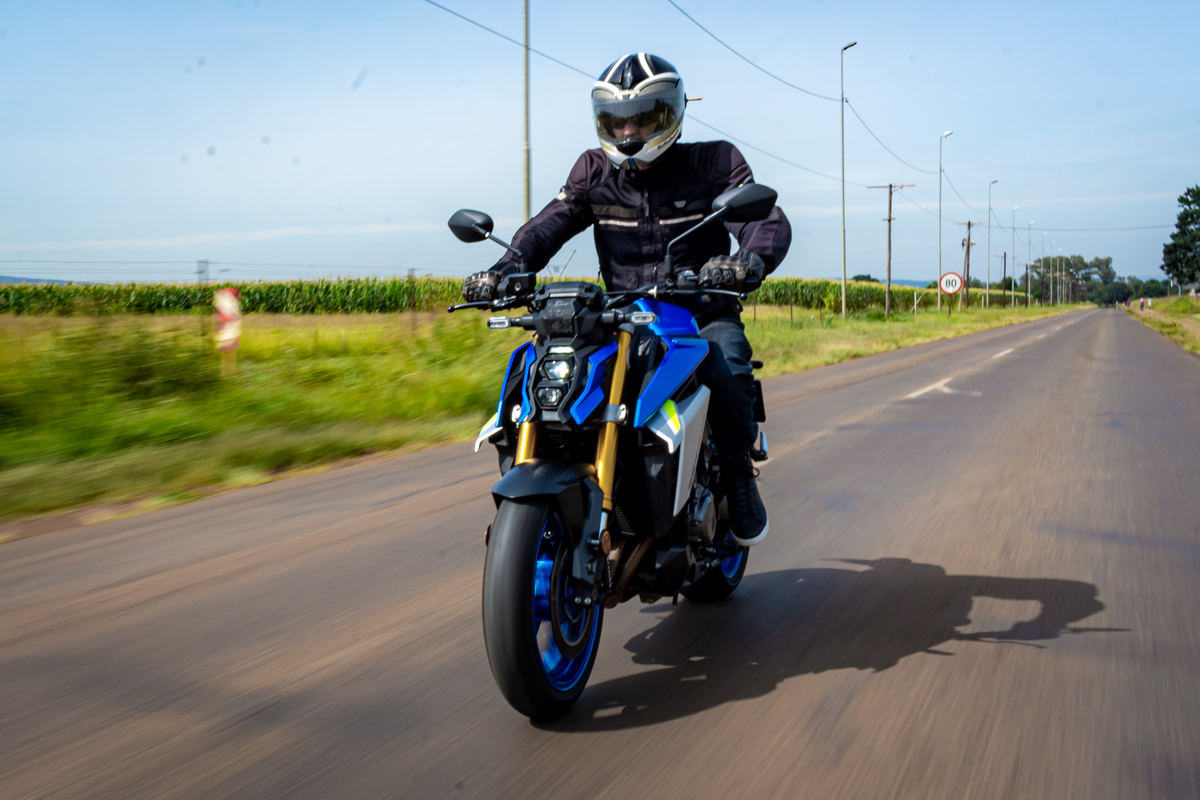 The changes to the engine are subtle and, if you've ridden the previous generation of GSX-S, then you might not notice too much difference, which is no problem as it was always a lovely torque-filled unit, with an appetite for revs and a decent howling exhaust note. It gives ridiculously effortless and strong performance without ever being raucous: it's a performance bike in a suit – it will still kick your head in but say sorry afterwards and buy you dinner.
Its flexibility is its trump card: it will trickle through traffic at walking speeds or complete the urban commute without a whiff of complaint or snatchiness. Show it the open road, however, and Mr Hyde comes out, albeit a benign Mr Hyde, one who will look after you if you ask nicely!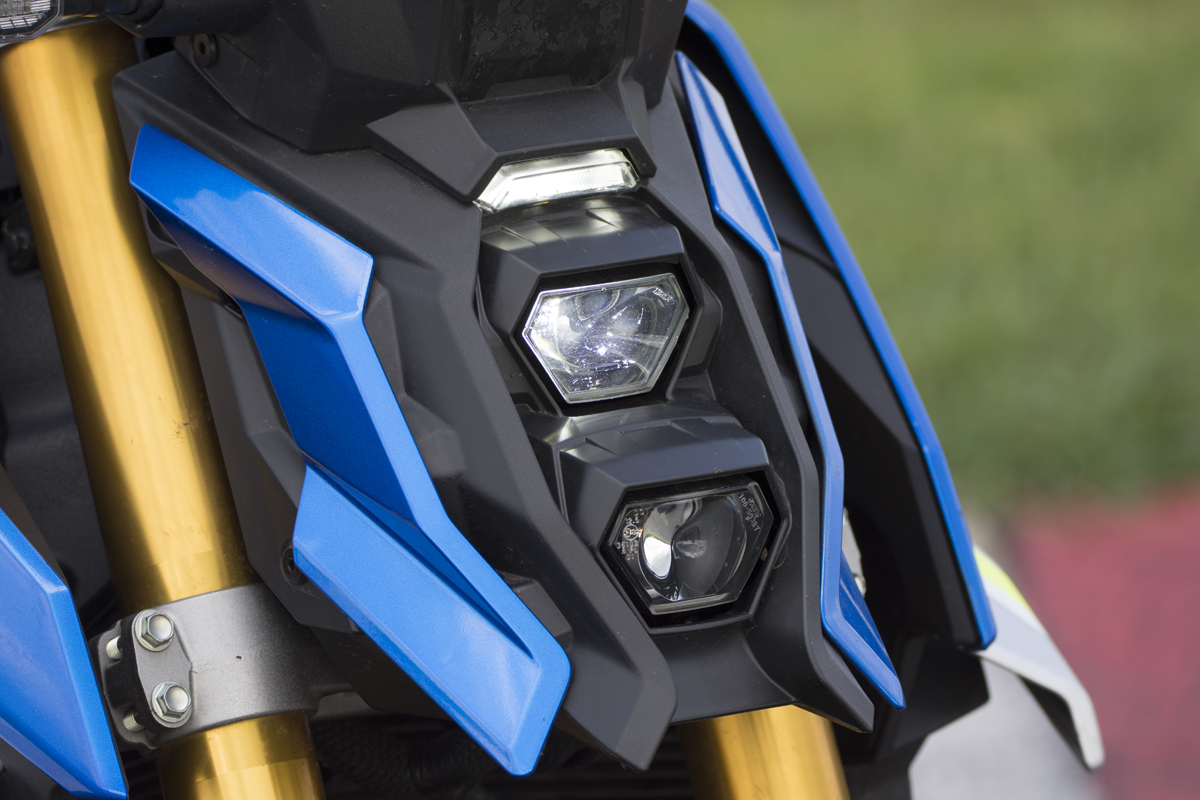 Power is nothing without control, so it is said that the GSX-S1000's chassis has everything under control. Ever-increasing levels of adjustment might be common for suspension today but the chances are you have no idea what you are doing so best leave it alone. That on the Suzuki was so well dialled in from the factory that I would have no hesitation in locking it where it is and never referring to it again.
It had the perfect balance of control and comfort, always a sensation that makes you wonder what some manufacturers think we actually want from our bikes. The GSX-S1000 was never too hard to be vile on bumpy roads, but never too soft to feel anything but under firm control at all times and inspiring confidence in any situation. Coupled with the twin-spar chassis' rigidity, it gives nothing away to any of its rivals, while being a whole lot more comfortable.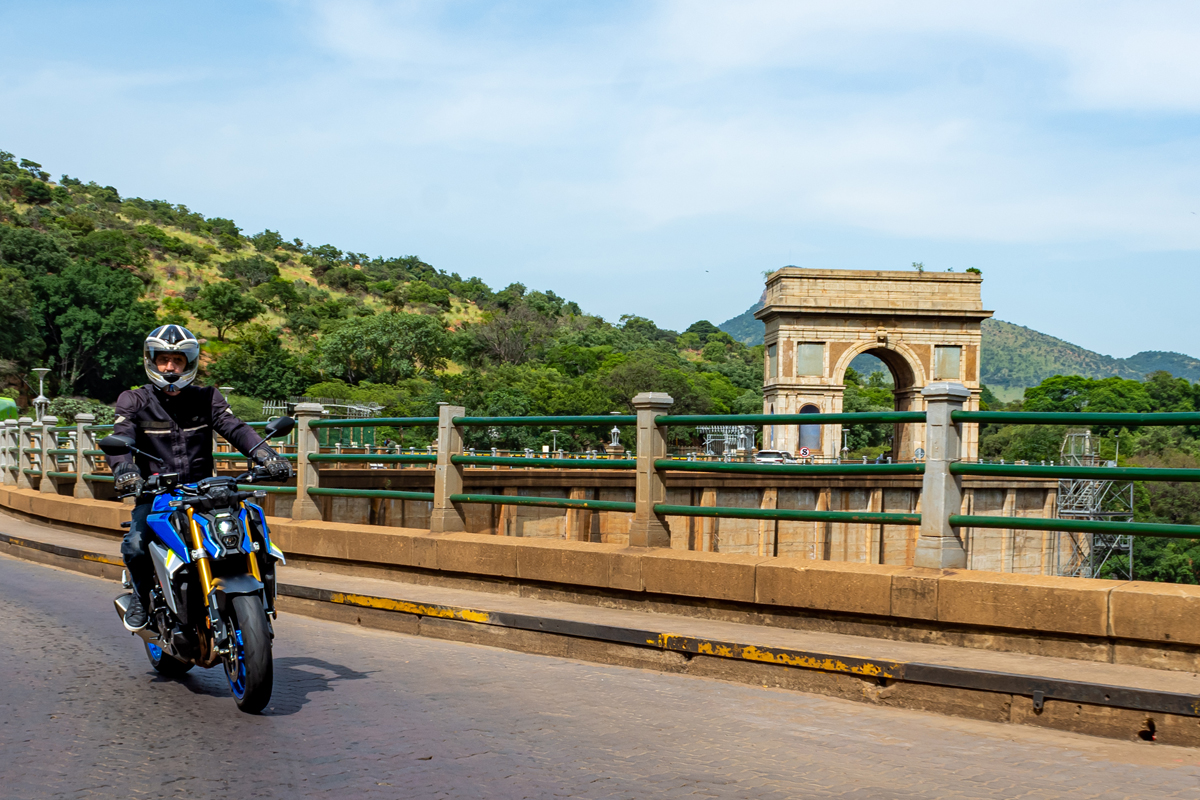 And that brings me neatly to the seat. It should be compulsory for every naked sports bike manufacturer to take a ride on the GSX-S1000 to feel how a seat on a sports bike can be! The biggest shock is that it actually has some effective padding that makes it possible to be sat on without quickly feeling like a plank of wood. Why is it so difficult for manufacturers to do such a simple thing? According to Suzuki, it's not that difficult.
Another surprise is the aerodynamics. Being a naked bike, you would expect things to get pretty windy as speed rises, which would be only natural. But, somehow, Suzuki has made a naked bike that, up to 160km/h, generates very little wind on the rider. I was easily able to relax both my arms and the grip on the 'bars at that speed and my neck muscles were entirely untroubled. There was the lightest wind pressure on my chest, just enough to enable my core muscles to relax a bit without requiring me to hang on for dear life. Certainly, any speed higher than that needed a firmer grip on the 'bars but that is only to be expected.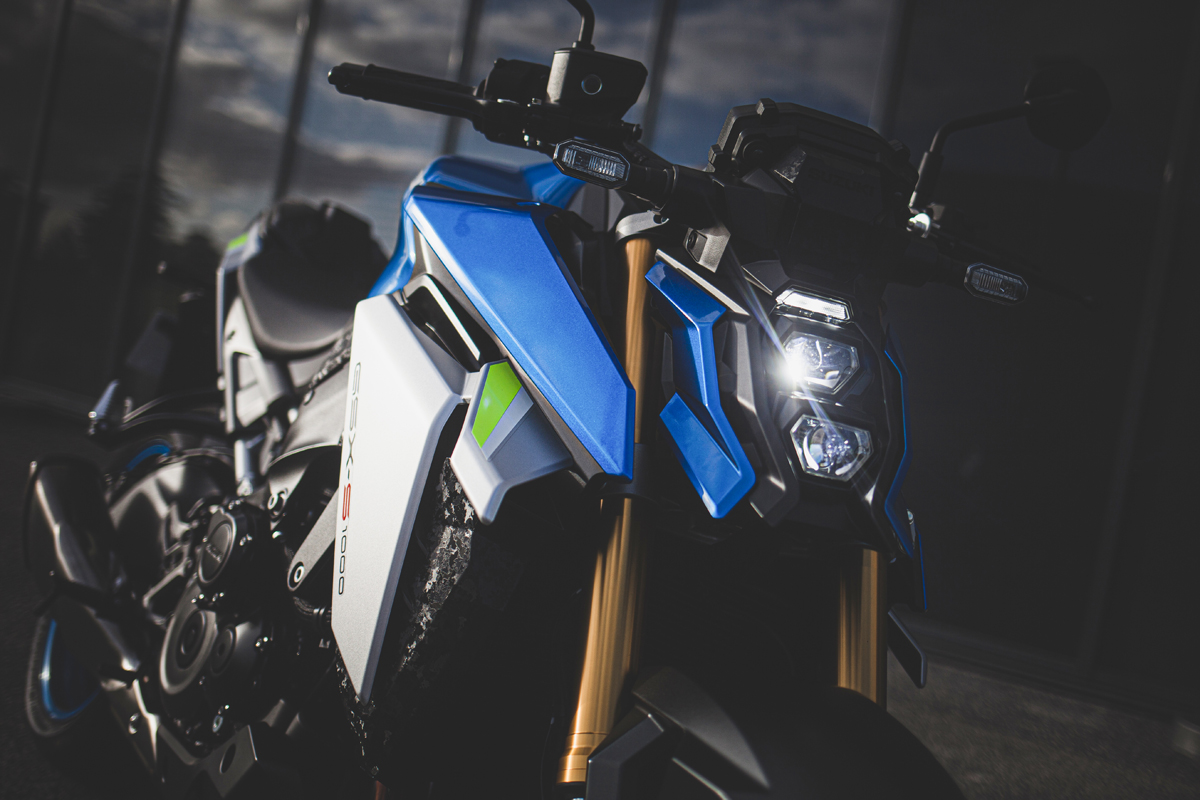 The GSX-S1000 is playing in a crowded segment with a lot of headline-grabbing bikes vying for the top spot. The Suzuki might be the most understated bike in the group but, to me, that is one of its biggest strengths. It doesn't shout about itself in any way: rather, it lets you discover its qualities for yourself and the surprise is all the better for it.
The misinformed are going to point out a power output of 'only' 152bhp against 160, 180 or over 200bhp for its rivals but anyone who tries to tell you he or she can use all that power on the road is lying through their back teeth. It's not ultimate power but what you can do with what you have that's important and the Suzuki feels as if it could use every one of its 152bhp without ever overstepping the abilities of its well-sorted chassis, while losing nothing in terms of real-world performance to any of its rivals.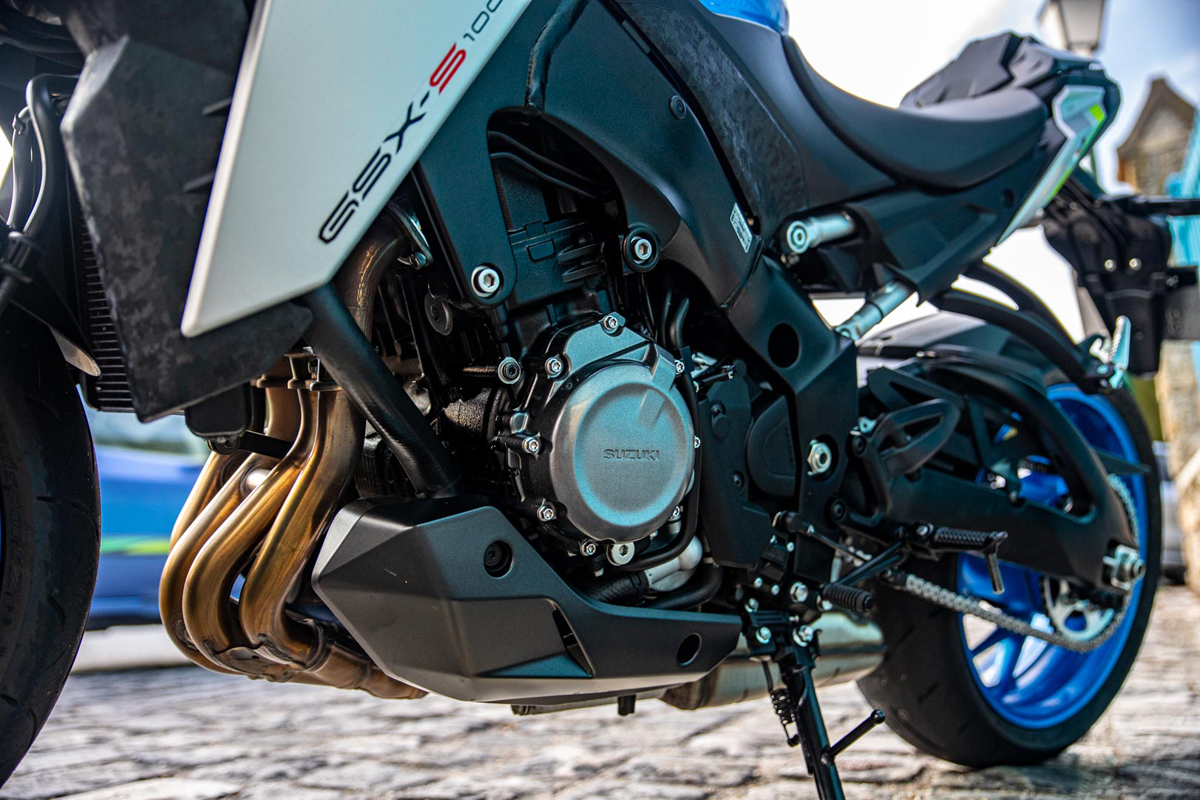 My acquaintance with the GSX-S1000 was all too short: a ride that I would be happy to turn into a much longer ride, and that is the key to a great bike. You simply don't want to get off it or for the ride to come to an end. At the other end of the scale, you will find any excuse to swing a leg over it and go for a ride.
You can pre-order your Suzuki GSX-S1000 from your local dealer right now and they should be in showrooms around April. The price is R225,900 which is a bargain in the naked bike category. The thing is, there's nothing cut-price about it, whatsoever.
Suzuki GSX-S1000
For more information on the bike that we tested in this article, click on the link below…