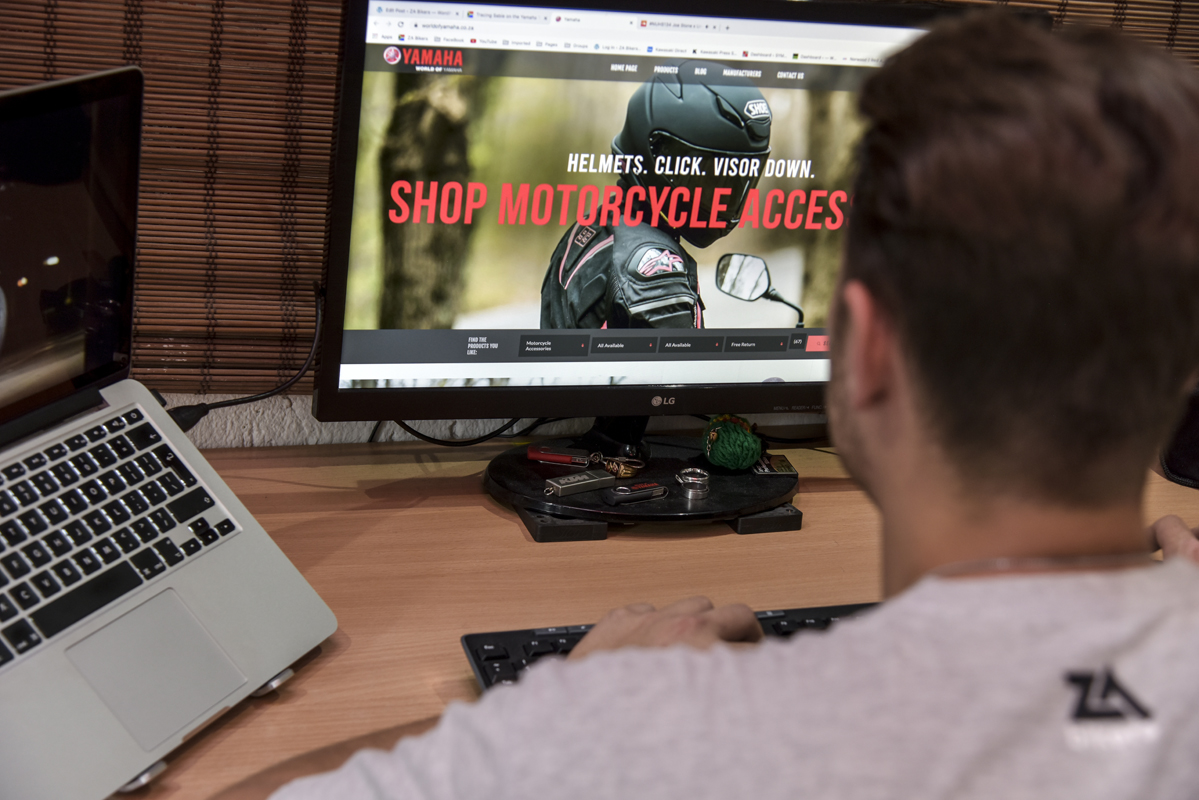 If we didn't already know it, buying online suddenly became a necessity in 2020 and 2021 as the global pandemic forced businesses to close their doors to walk-in customers and to rely on e-commerce portals.
Yamaha's SA distributors recognised this and, in December 2021, launched not one but three online shopping platforms, one each for its three Gauteng retailers: Linex Yamaha Randburg, Linex Yamaha Lynwood in Pretoria and World Of Yamaha in Marlboro.

The move brought the huge stock of accessories and apparel into the homes of all motorcyclists for their ease and convenience.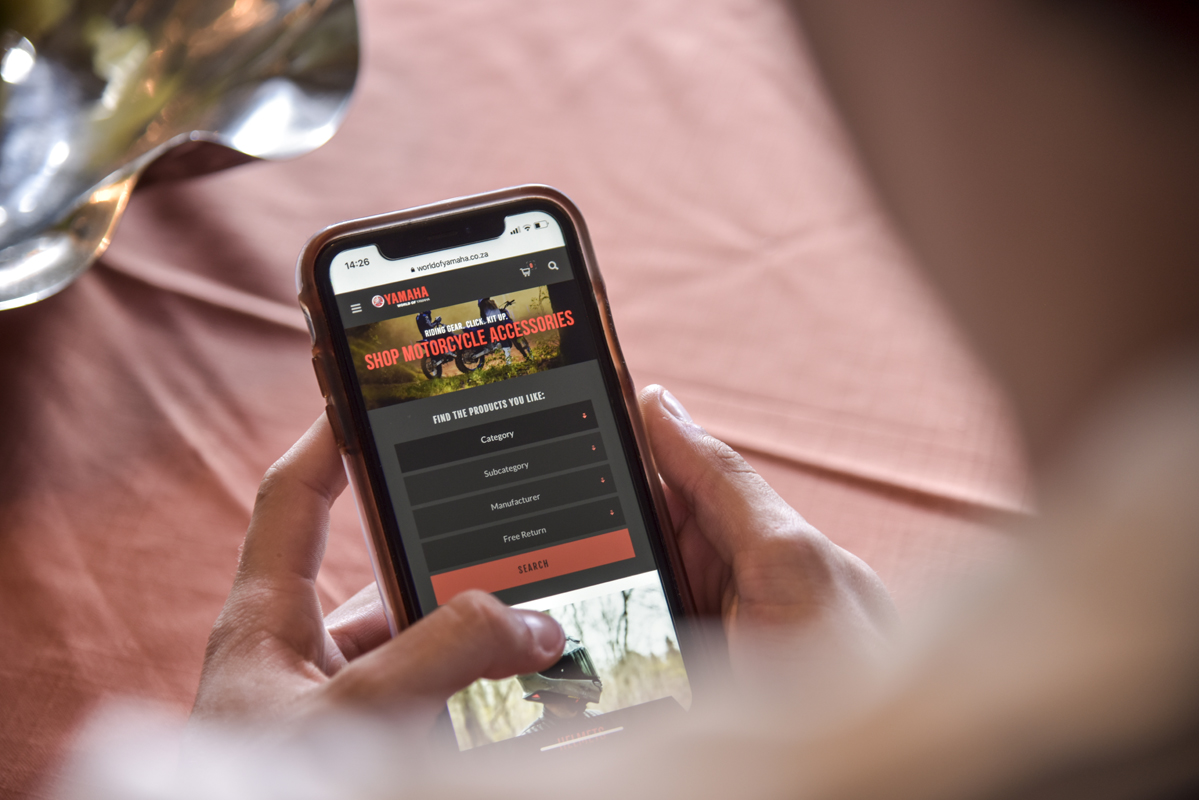 "Online shopping is a key component of any successful retail business, as it exposes our fantastic range of products to a broader customer base," said MD Robin van Rensburg.
Yamaha have worked closely with tech developers to provide an outstanding user-friendly platform with a huge variety of accessory and apparel brands that are easily navigated. Secure payment facilities are provided by PayGate and collection and delivery of products is facilitated by SA's top logistic service providers. Orders can be collected in-store if so desired.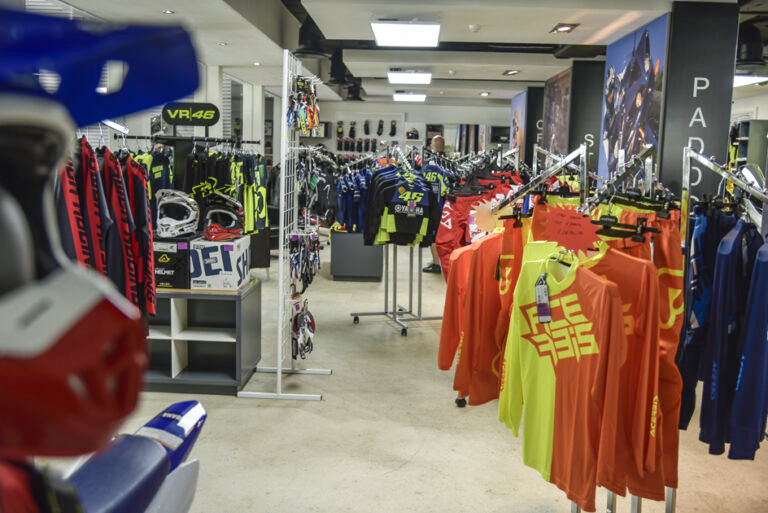 The initiation of the online shopping facilities by Yamaha is an important step for South African consumers and Yamaha SA has gone to great pains to make the process as easy and trouble-free as possible.
Even with Covid restrictions lifting gradually, many people will want to continue to shop online and the three Yamaha websites will help to make that a reality.

Limited Offer:
As part of Yamaha SA's new 'online platform' launch, our readers are given a 10% discount when purchasing any motorcycle accessories online.
To redeem the discount, use the following code: ZABIKERS10 at checkout.
To see Yamaha's online shopping platform in action click here.