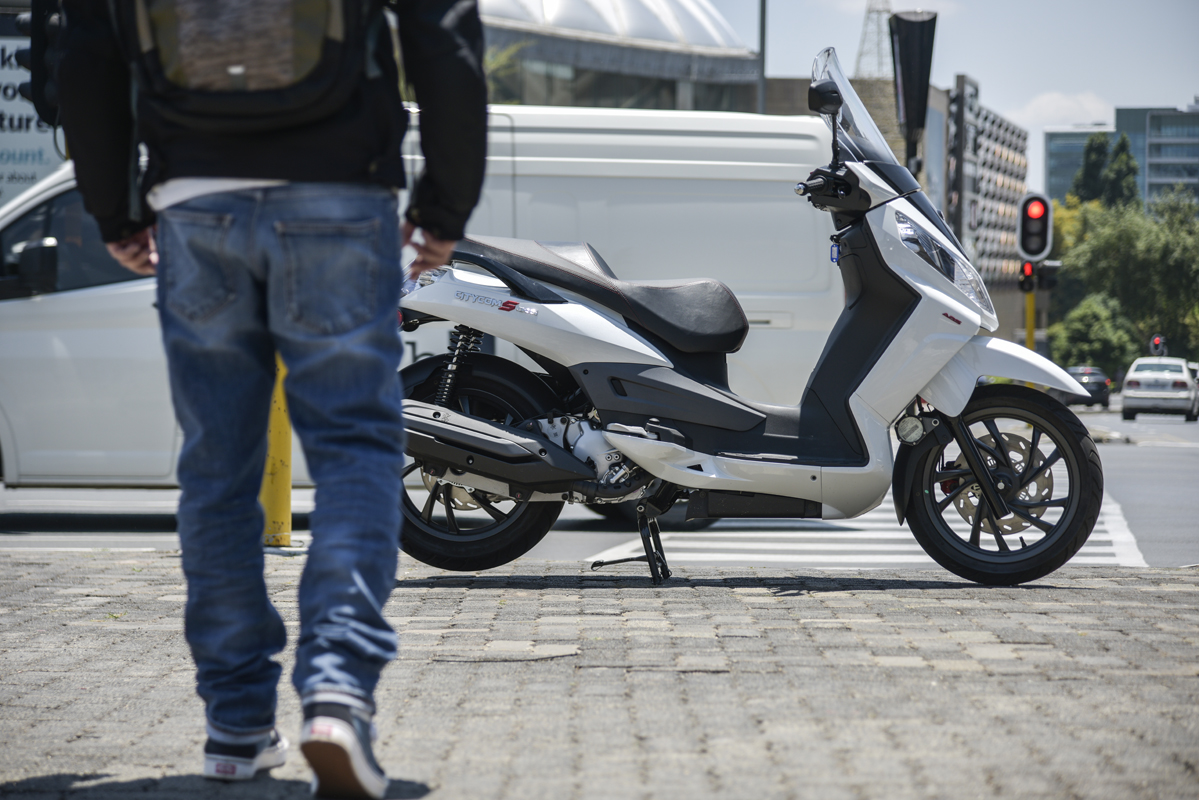 We told you that we would be riding a SYM CityCom S 300i ABS for an extended period, to assess its (and similar vehicles) suitability for meeting the transport needs of city dwellers. We compiled a list of criteria that/ we considered relevant. The first of which is cost. This is relevant in that you can argue that if you spend around R80k on a commuter you could have 'subsidised' the fuel account for your car for many months. This of course is a valid argument and true, however, it doesn't even begin to tell the full story. You may think that we are arguing from a point of bias, so let's see if the numbers really stack up and support the 'get a Scooter' argument.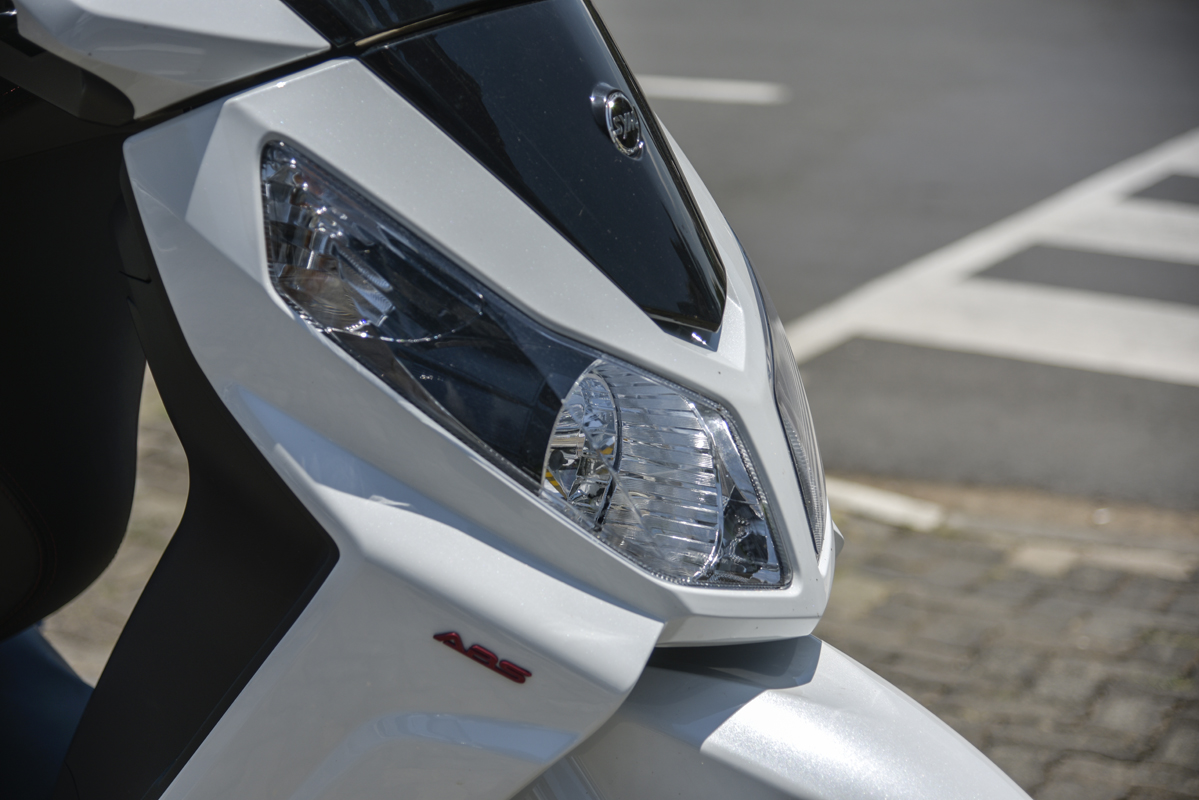 It is common for the average Saffer family to own two cars. A larger 'family' car and perhaps a smaller runabout. Let's assume for a mo that we replace the runabout with a Scooter like the CityCom 300i. Wifey now does the school run and child ferrying with the family car and hubby commutes on a Scoot. Something like a Hyundai i10 is a typical runabout. At a purchase price of around R180,000 and financed at 8% over 60 months it will cost the family R3649 p/m. The 35L tank takes R700 to fill and she does an average of 65 odd kilometres a day. This gives us a monthly fuel bill of R1552, giving us a total monthly expense of R5201. We are ignoring insurance and maintenance costs for the object of this exercise as this will further tip the cost scales in favour of the less expensive vehicle.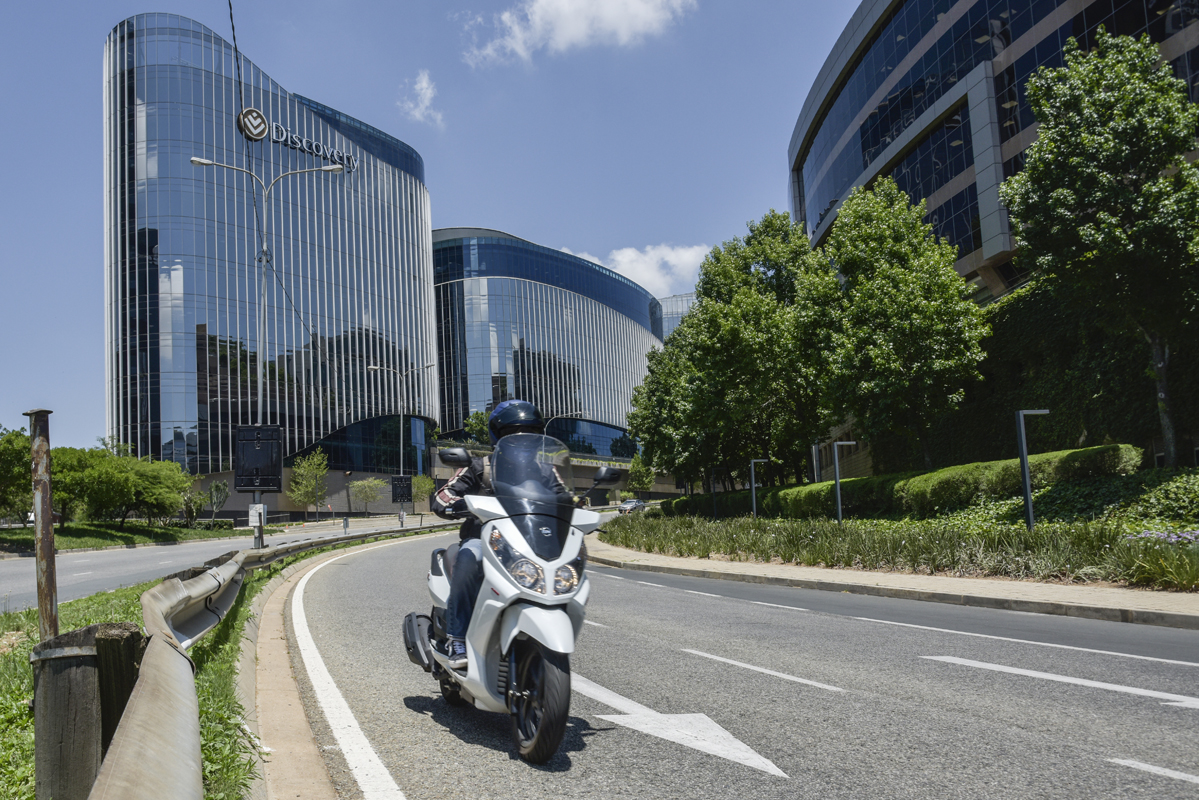 A SYM CityCom 300i will, by comparison, cost R1622 p/m and consume R825 worth of fuel, for a total cost of R2377. This is a saving of a whopping R2824 p/m. The Scooter will literally pay for itself. To take it one step further. If the saving (which they are already incurring) is invested in a decent unit trust for the 60 months duration of the exercise it will grow to R218682 (assuming a 10% return), which will be more than enough to pay cash for the next Scoot. Now the big saving begins as they now only finance a car. If the big saving is now similarly invested, the family can pay cash for their next car…how about that?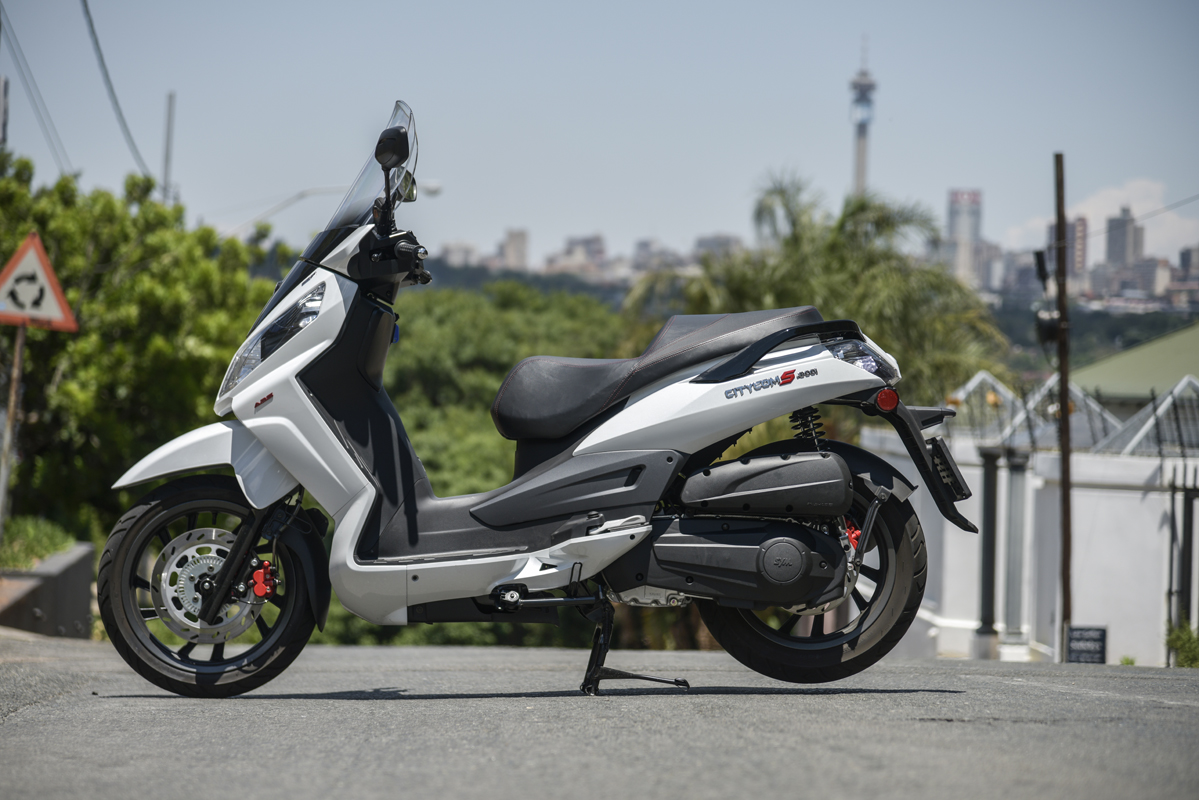 Let's talk performance. The SYM is a weapon in city traffic. It is fast, nimble and incredibly easy to ride. Twist and go gets you ahead of any traffic and the brakes are brilliant. Suddenly the dreaded commute becomes fun! It easily cruises at highway speeds too, so you are not intimidated by faster traffic. Reliability on these particular scooters is legendary. If you don't believe me, just ask your mate Google. Five-star reliability ratings are commonplace worldwide for the CityCom 300i.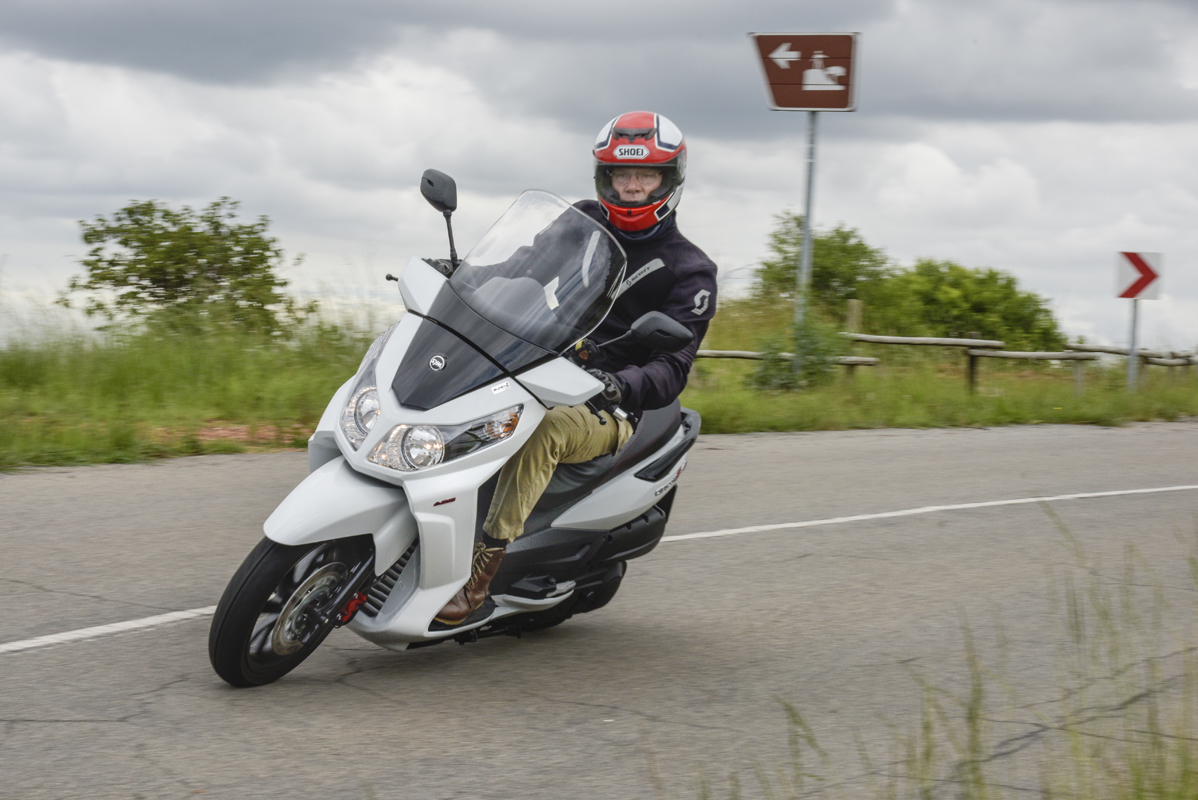 Then of course there is the practicality aspect. A car scores high on the practicality scale only insofar as its ability to carry stuff, be that cargo or people. It also keeps you dry in a downpour. Apart from that, in a commuting context, it sucks. Aircon also keeps you warm or cool, for what that is worth. A scoot, on the other hand, gets you out in the real world. You literally smell the roses. Frustration levels plummet and suddenly you have time to spare. The under-seat storage keeps your luggage out of the weather, charges your electronic devices while you ride and stores your rainsuit or brolly. Parking is no longer an issue either. Commuting becomes fun!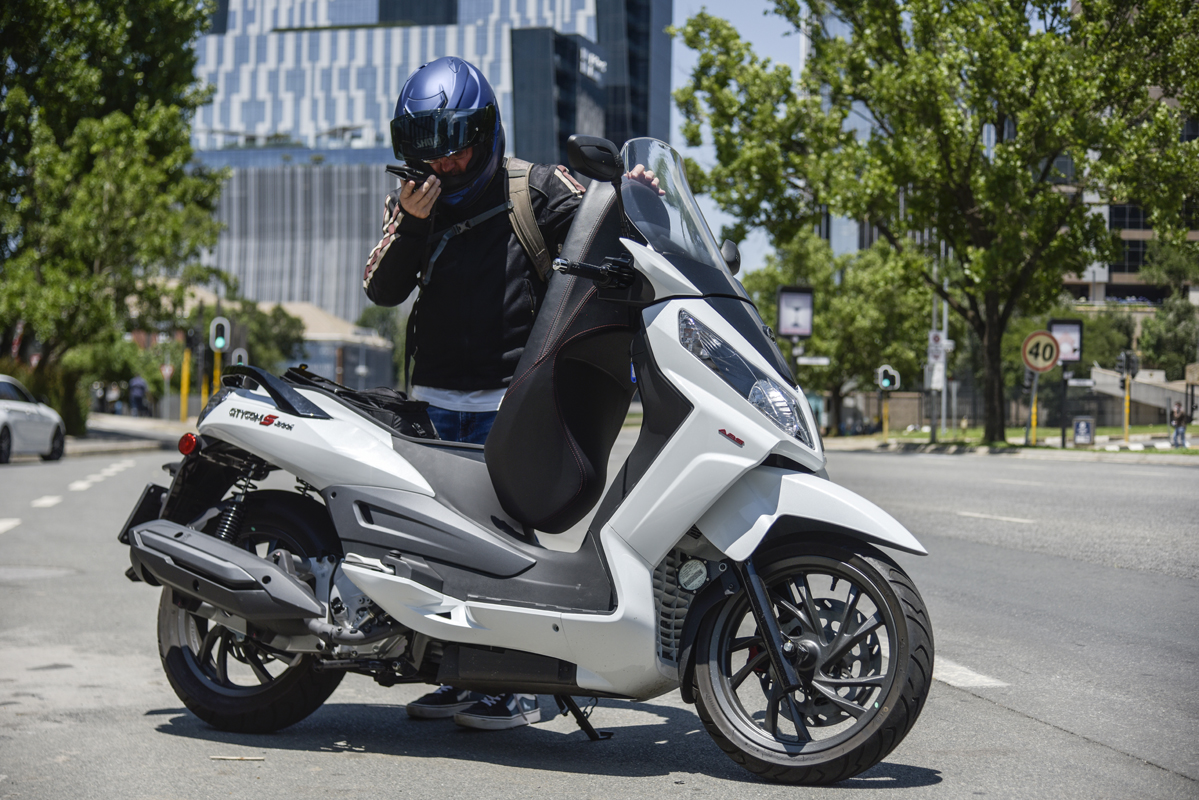 Lastly, and certainly not least is the introduction to a practical, fun and inexpensive way to go about your daily business. This extends to getting up early on a weekend, popping your partner on the back and cruising somewhere cool for a coffee or meal. As your enjoyment and nerve grows, a weekend away to Clarens, Dullstroom or Kaapsehoop becomes a whole new avenue of adventure. Rather than simply existing, you start really living! Save a wad of cash and get a life! Sounds compelling, doesn't it?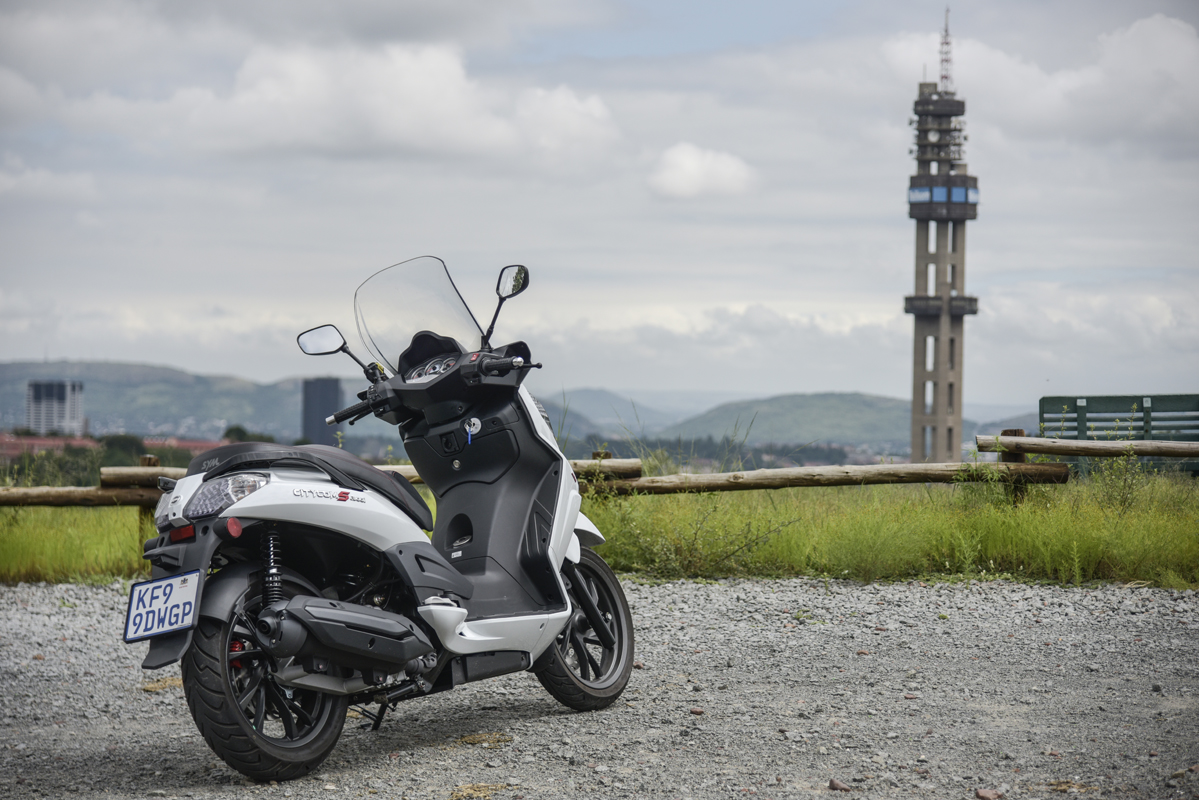 SYM CityCom 300i
For more information on the bike that we tested in this article, click on the link below…