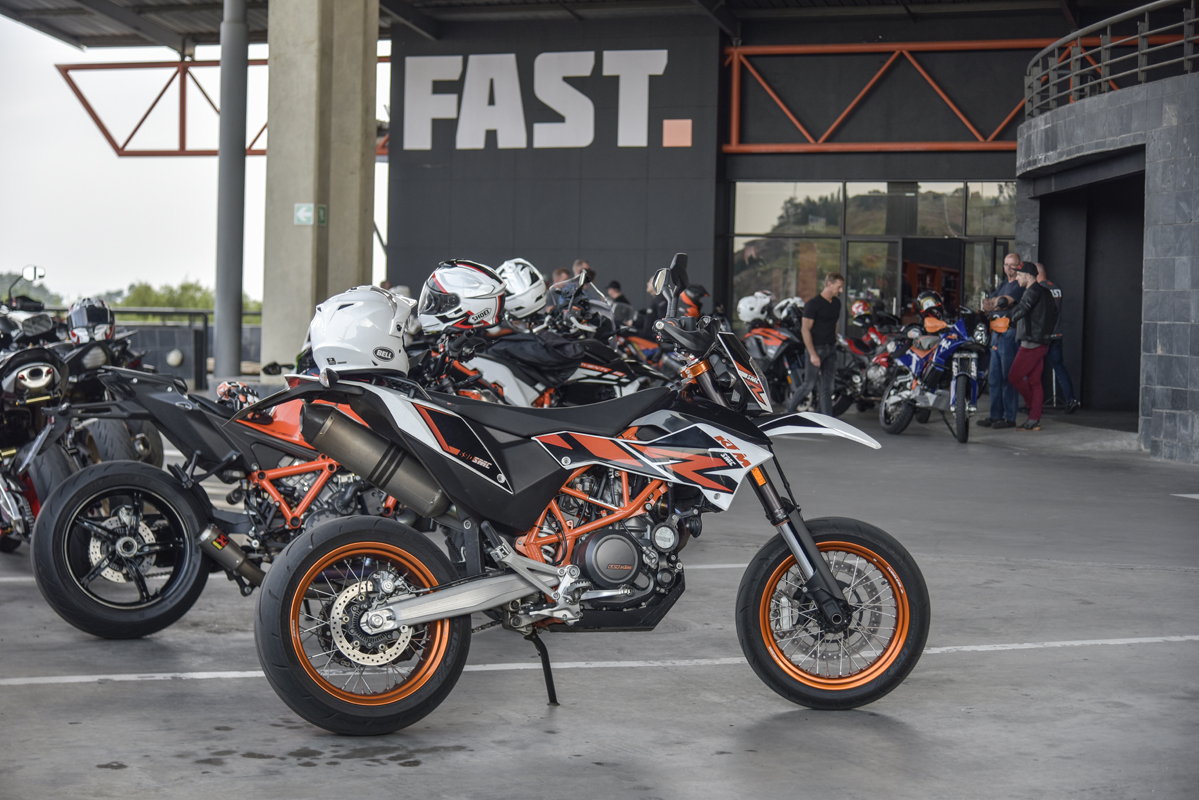 "Bike Night" is an event created by FAST. KTM, where a group of riders meet once a month on a Thursday afternoon, for a social and a ride. But there's a catch, 'FAST' don't let you know where the venue is till you arrive at the meetup point, which is at FAST. KTM in Alberton.
Meeting at FAST. is strictly to push us out of our Covid comfort zones and to start socialising with like-minded bikers again.
The sound of rumbling V-twins and singles were heard at last Thursday's meetup at 17:30. After eyeing some sweet Austrian machinery and sharing some words we cruised out as a band of brothers and sisters, riding through the urban jungle and on the open road.
After a few light front wheels were lifted and a laugh or two was had, we pulled into LA Nuova in Fourways for a burger and a cold one. It's nights like these, in the middle of the week where you realised how jumping on a motorcycle can just change your whole week. A simple ride that feeds the soul – creating new friendships and strengthening others, is what Bike Night is all about.
See a gallery of how it all went down…
Keep an eye on the FAST. KTM Facebook page for upcoming events and future rides.