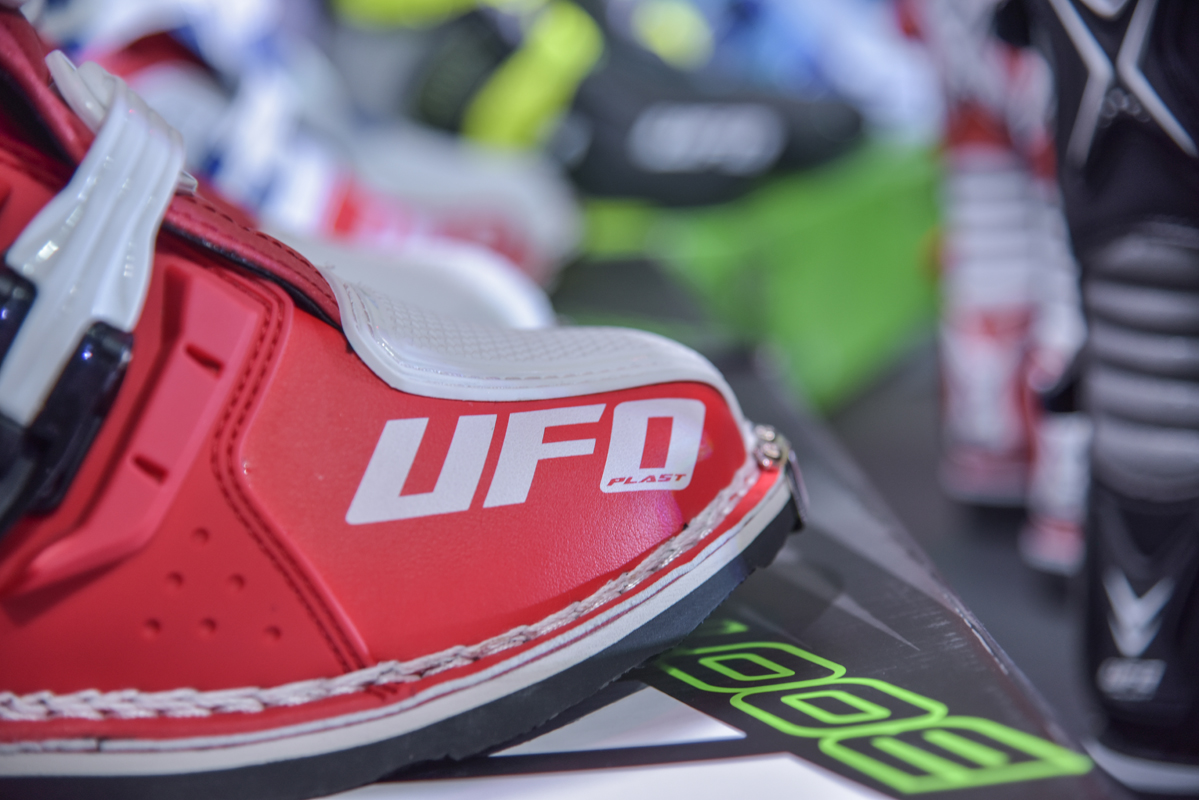 AMP (After Market Products) invited us to experience the beginning of a new chapter, with the introduction of UFO Plast to their portfolio of brands that they import and distribute. 'UFO' is an Italian based company with deep roots in the off-road world, going as far back as the late '70s. This brand has grown a reputation across the waters for its unmistakable design and quality, serving everyone from weekend riders to professional athletes.
With the World Of Yamaha home theatre at AMP's disposal, we got to see their vision of the UFO Plast brand in full motion.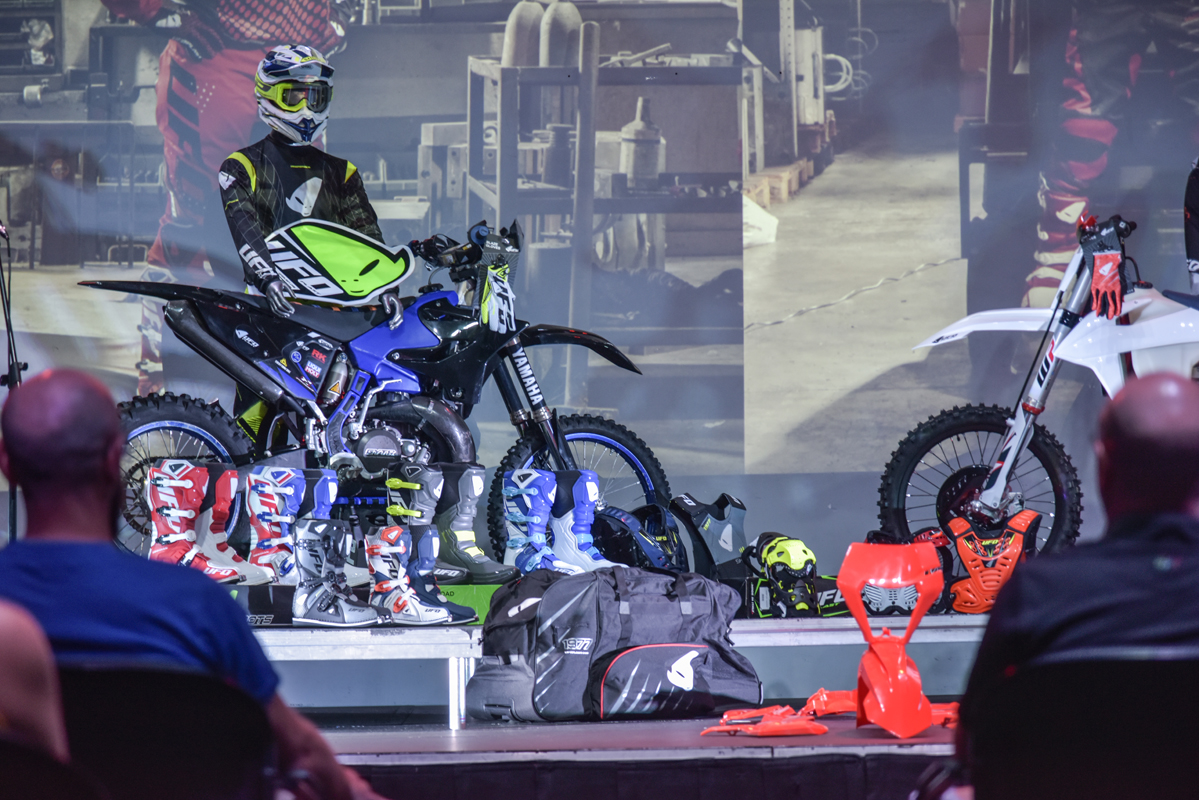 From MX and Enduro plastics to kits, boots, helmets and racing accessories—UFO has got you covered. Not only have they got you covered, but rather kitted to kill at a Moto or Enduro with slick Italian design. They have got two kit ranges, one being the more expensive and breathable and the other cheaper but more durable. This range will be available for both adults and kids.
As far as plastics go, we are promised an OEM fit from UFO for most current MX, Enduro and vintage bikes. Yes, I said vintage! How cool is that? Kit your CR, KX or RM500 in OEM plus plastics for the weekend VMX. A plastic kit will also be available for the first time for the Honda CRF230 and mountain goat, KDX200 Kawa.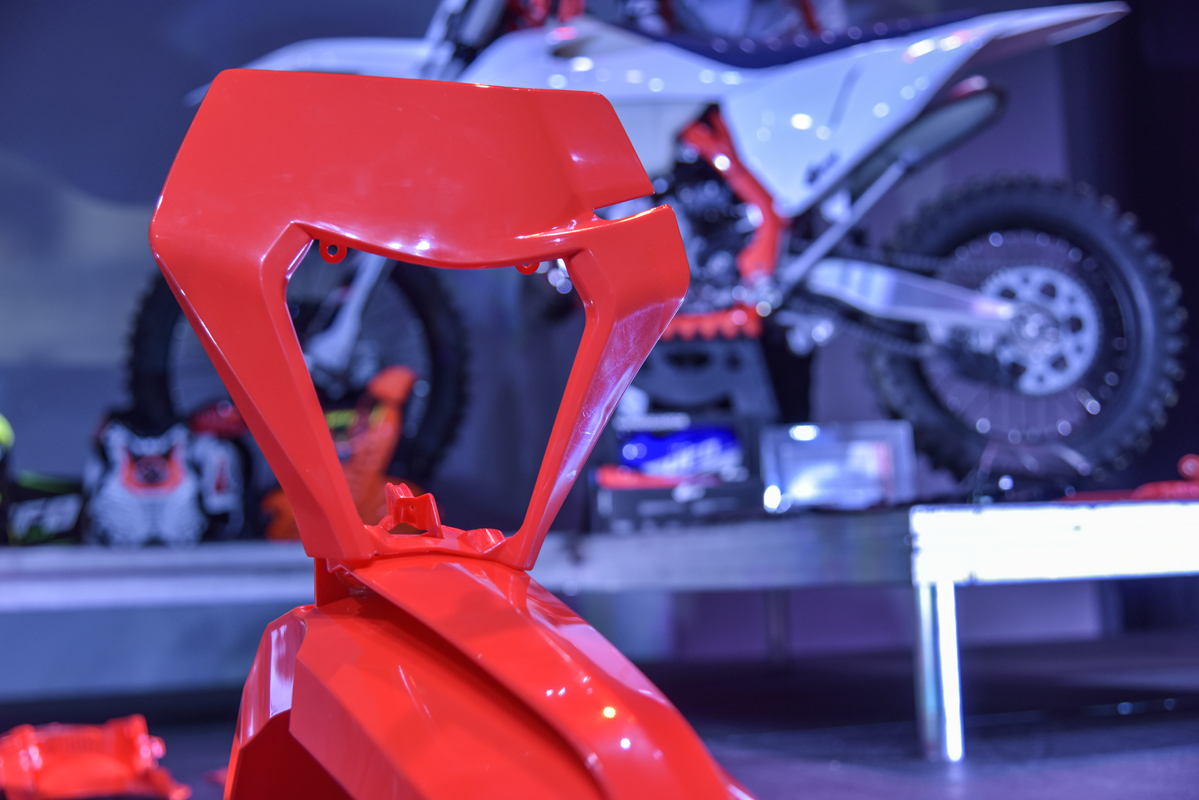 After having the chance to touch and feel AMP's first UFO Plast shipment, all we can say is what a promising brand! The stock should be arriving shortly with the second and third shipments already on the water.
Coming soon to an authorised AMP dealer near you.