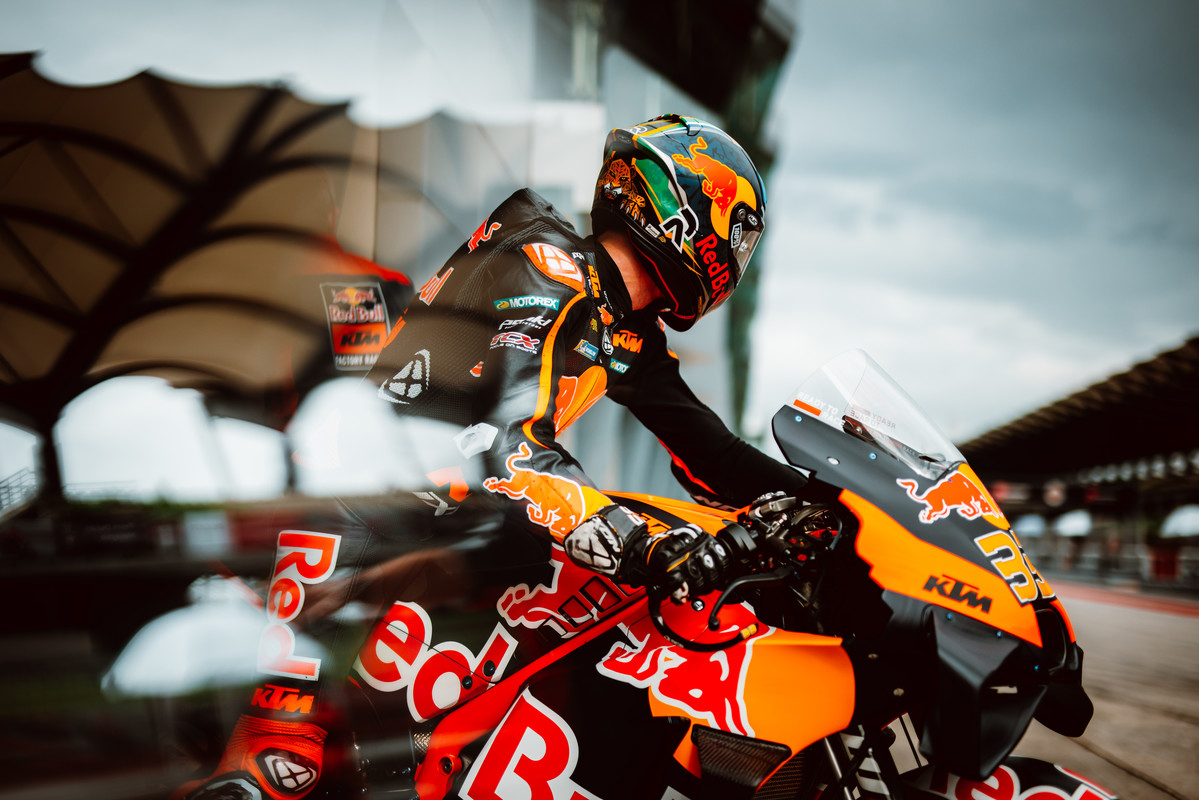 Is there any more bleak time of the year than the MotoGP off-season? Even here in South Africa where it coincides with summer, the lack of any racing stretches ahead like an arrow-straight, featureless road that has simply to be persevered with in order to get to the good bits.
Into February, however, things start to brighten up a little as, one by one, the teams open their doors and small details start to emerge regarding runners and riders. Then testing starts and we can sense that the hibernation is nearly over.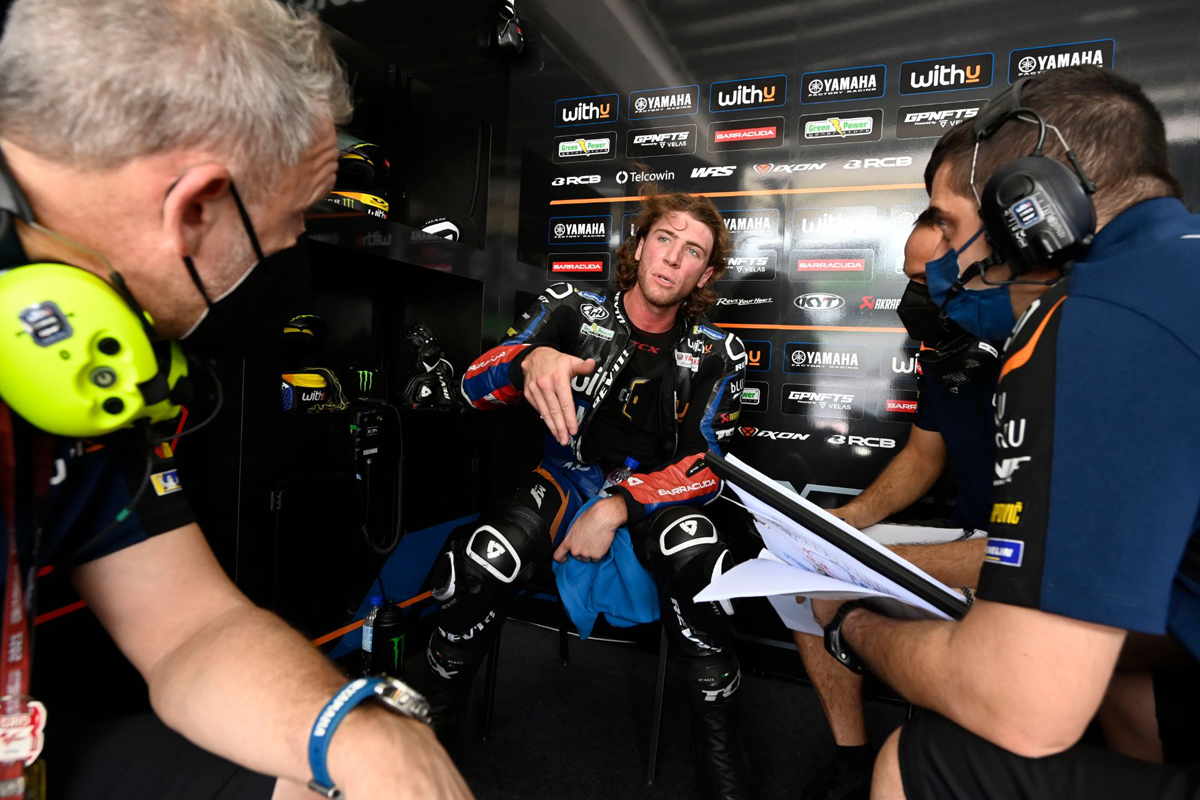 Not that testing tells us much! Whilst it is great to see MotoGP bikes and riders back in action, the permutations of what they are trying to achieve and how they are going about it are endless and often bear little relevance to what happens come race day. A fast lap on soft tyres is sometimes just a ploy to catapult the team into the limelight by grabbing the fastest time of the day while rivals are working through complicated set-up programmes.
Of more interest is the riders' reactions to what they see on track. Aprilia were looking particularly tasty, setting the fastest time on day one and the second fastest time on day two. Of more importance, however, were Fabio Quartararo's comments that the Aprilia, now being run as a full works team and not by Gresini Racing, looked especially agile and balanced on track in addition to its impressive top speed.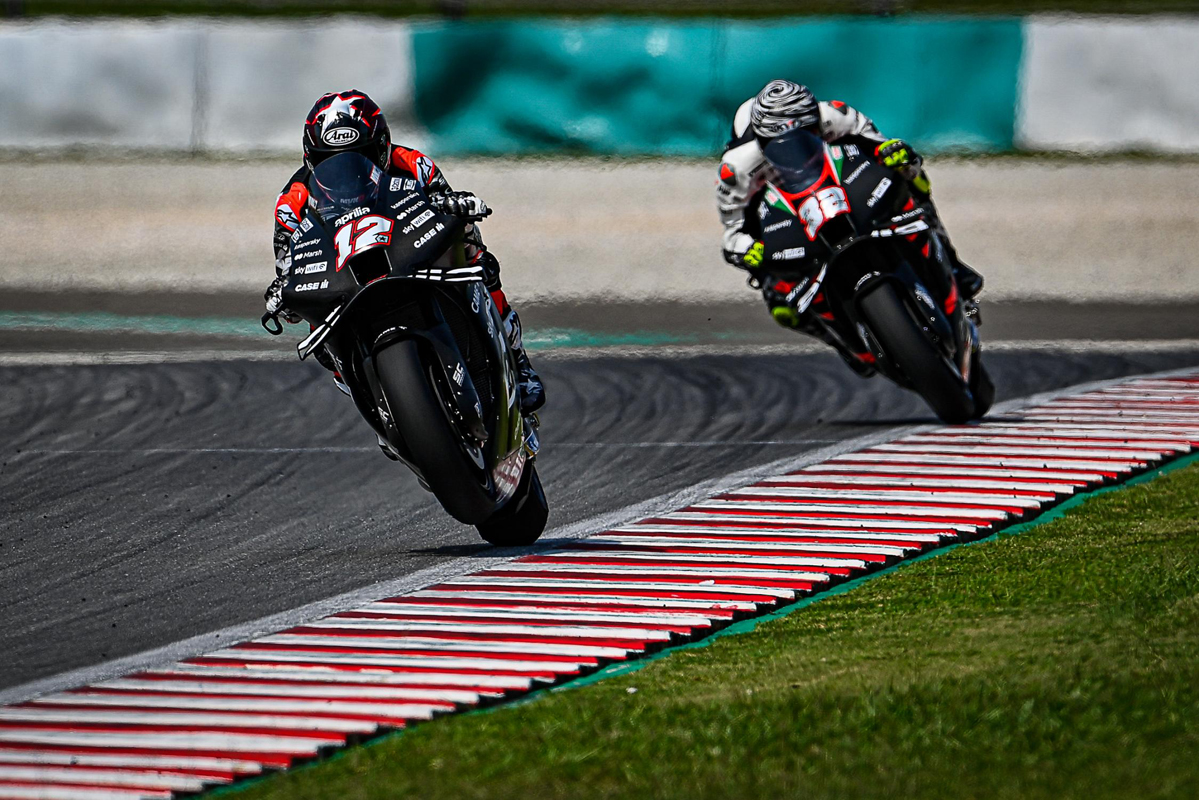 Indeed, in the hands of Espargaro and Viñales, the Aprilia was putting in consistently fast longer runs, something that is essential if good grid positions can be converted to good race days.
Elsewhere, Mir was happy with the top speed of the Suzuki, something the bike has lacked in recent years despite having what is widely considered to be the best chassis on the grid. As Suzuki found last year, having the sweetest-handling chassis means nothing if your top speed is down on the rest: all you end up doing is squandering the advantage you build in the corners by using it to make up for deficiencies in a straight line rather than using corner speed to compliment the straight-line speed.
Conversely, Quartararo bemoaned the fact that Yamaha hadn't addressed the lack of top speed issue that was leaving him easy prey for the super-fast Ducatis. The Yamaha famously runs very fast when out at the front in clean air but getting there is a problem against the Ducatis.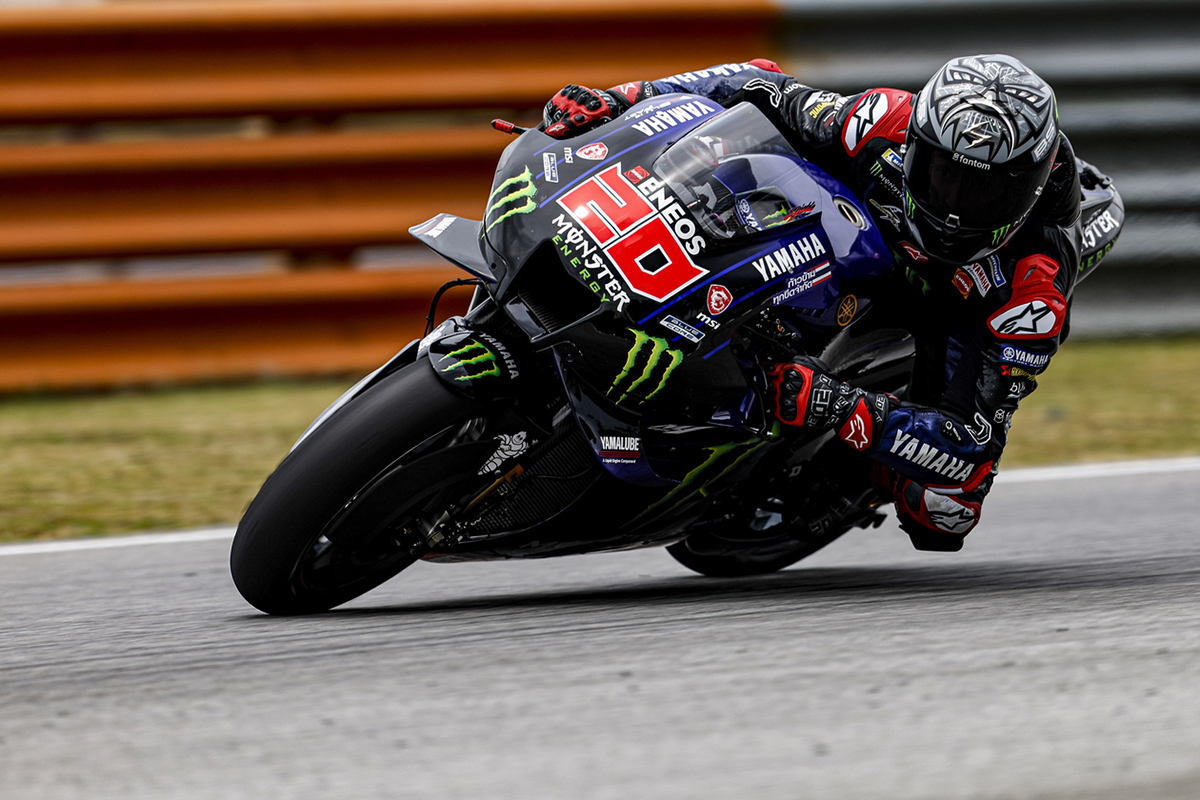 Of course, 2022 is the first season since 1996 that a certain V. Rossi is not on the grid and while there is no doubt his presence will be missed, there are plenty of other riders for us to watch, as indeed there have been for the last two seasons of Rossi's below-par participation.
Not least of these is Darryn Binder who has received both praise and criticism for his leap from Moto3 straight to MotoGP. He's not the first to do it – Jack Miller holds that honour – and there will be more people looking for him to fall flat on his face (so they can say 'told you so and try to look smart) than there will be willing him to succeed but I am not convinced that the move was ill-advised. He's definitely got the talent and he's been racing long enough to have tempered some of the youthful aggression into speed and skill and that's before we get to the subject of his physical size which was simply too great for a Moto3 bike. A MotoGP bike should fit his lanky frame much better.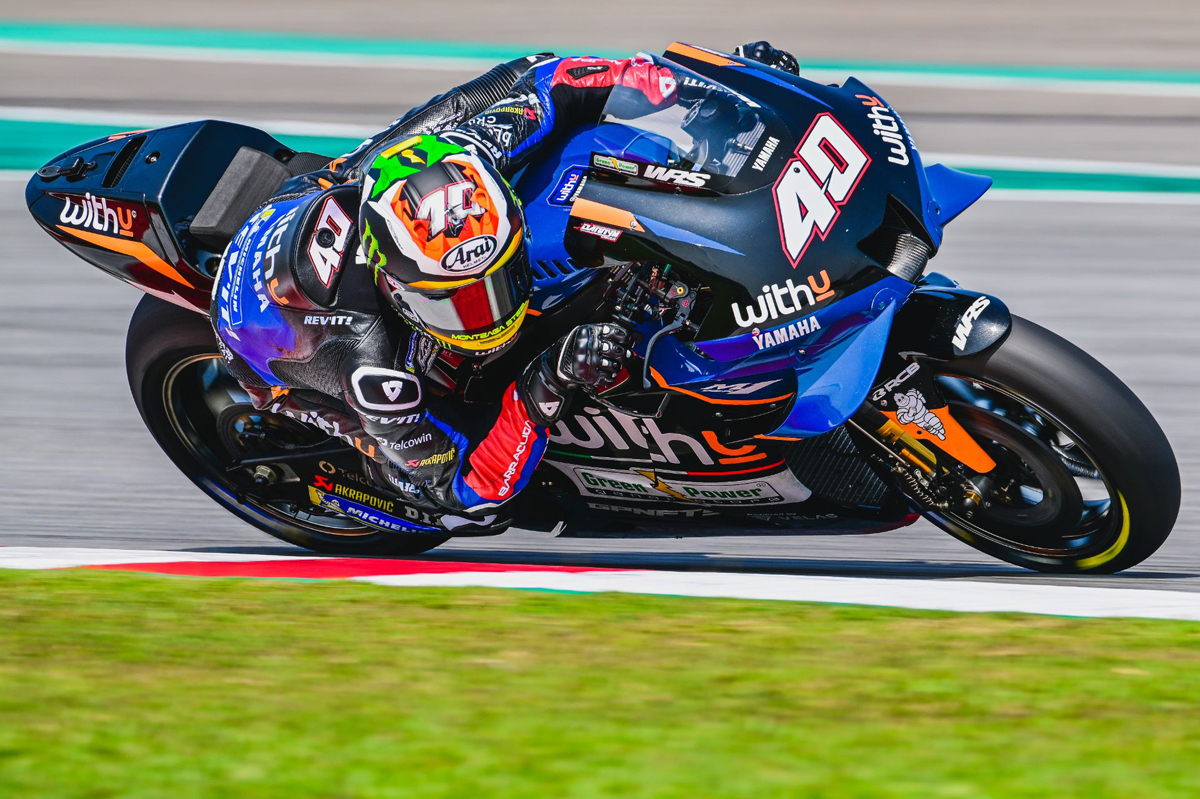 As for the idea that riders should be forced to come up through the ranks before entering the top tier, that to my mind is just sour grapes. If you're a racer, then you're a racer and you can make anything go fast: it might just take a little more acclimatisation if you leap-frog a stage.
I seem to remember that Brad Binder was taken by surprise when he first jumped onto a MotoGP bike and he'd competed in Moto2. After a few races, he looked as if he was born to it. So, let's stop all this nonsense about Darryn. Either he'll make it work or he won't and it will have nothing to do with missing Moto2 if he doesn't.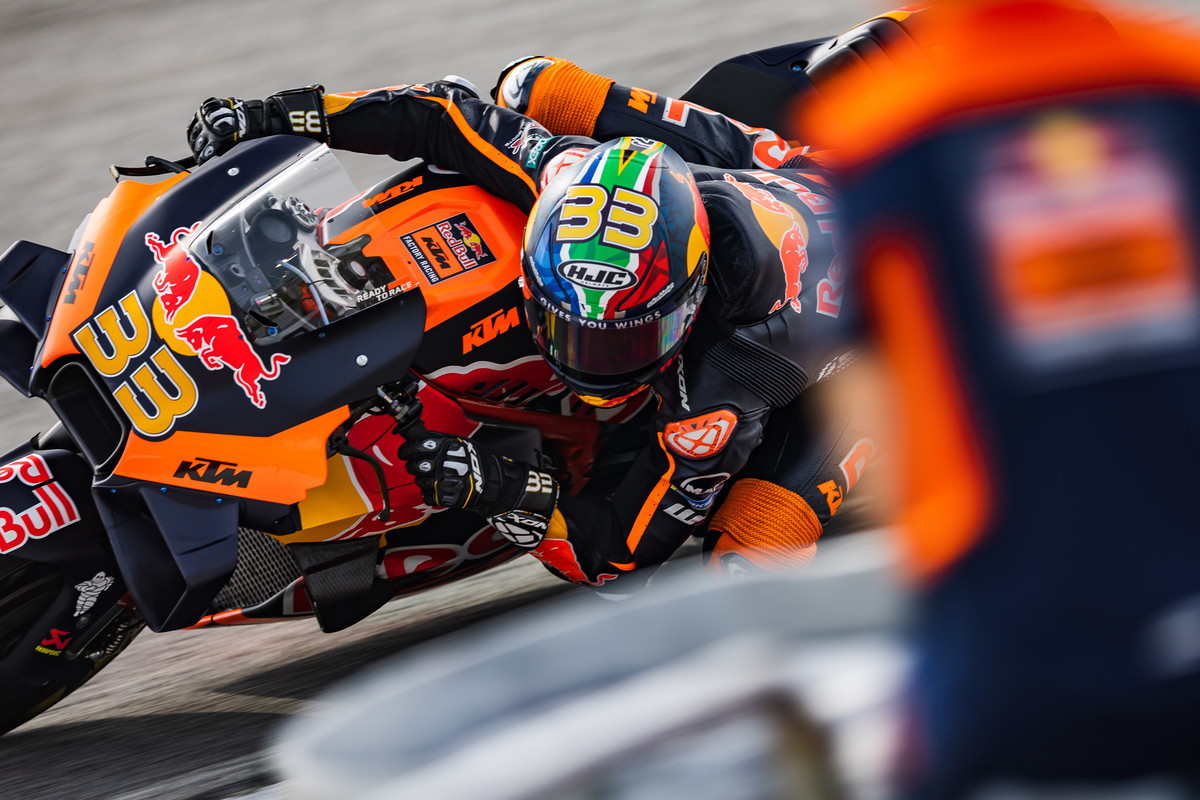 Pre-season, there are always plenty of questions flying around, not any of which are answered at the official tests but all of which add to the rich tapestry of the season to come.
It is no secret that Yamaha will have to pull up their socks if they are to retain the services of Fabio Quartararo beyond the end of his current contract, which expires at the end of 2022. Similarly, various teams have the Frenchman on their wish list and have made no secret about the fact.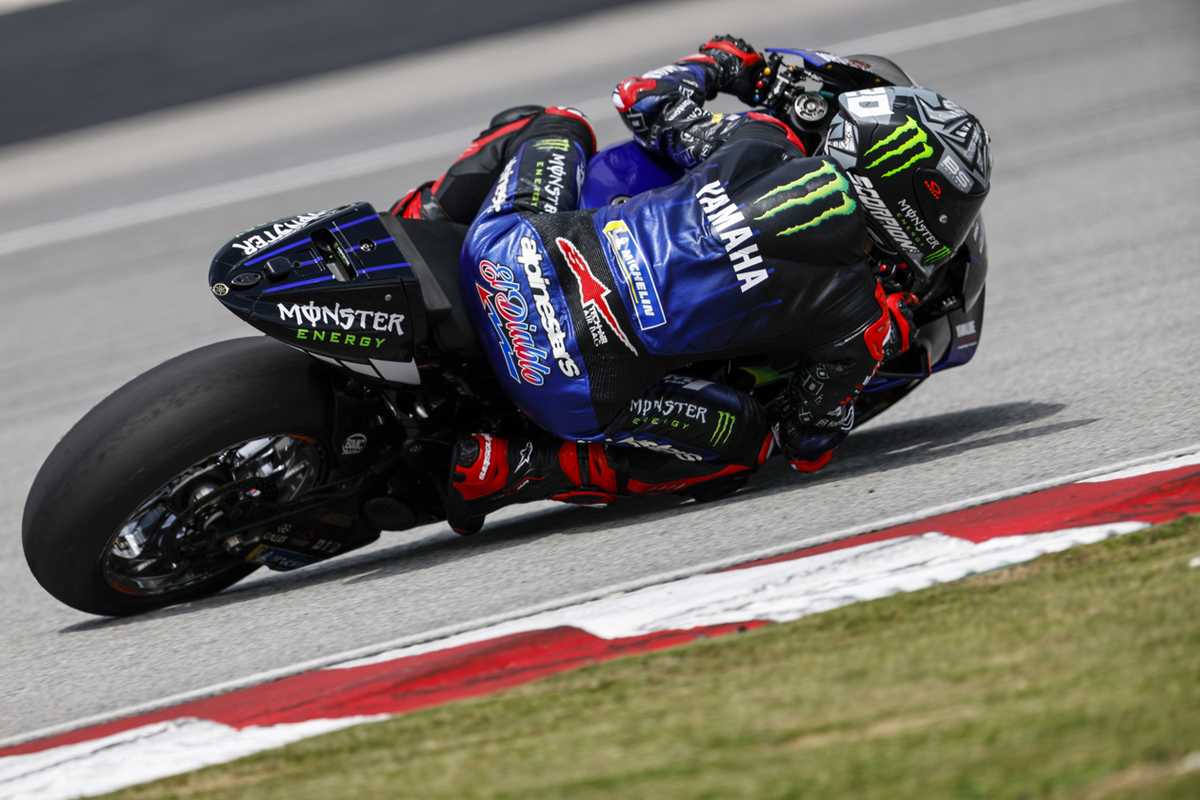 Should Yamaha not be able to mount an effective repost to the speed of the Ducatis which, after the first test, it appears they have not been able to do, Quartararo might tire of being ignored, just as Rossi and Viñales before him, when urging the factory to endow the M1 with more top speed. Yamaha is firm in its view that the M1 doesn't need more power but if that continues not to chime with what Quartararo is experiencing on track, he may succumb to the entreaties of Ducati or Honda and it is likely he will do that sooner rather than later in the season if early race results back up his misgivings.
Ducati comes into 2022 with an unprecedented eight bikes on the grid: two factory bikes (Bagnaia and Miller), two Gresini Racing entries (di Gianantonio and Bastiannini), two Pramac entries (Zarco and Martin) and two VR46 entries (Marini and Bezzecchi).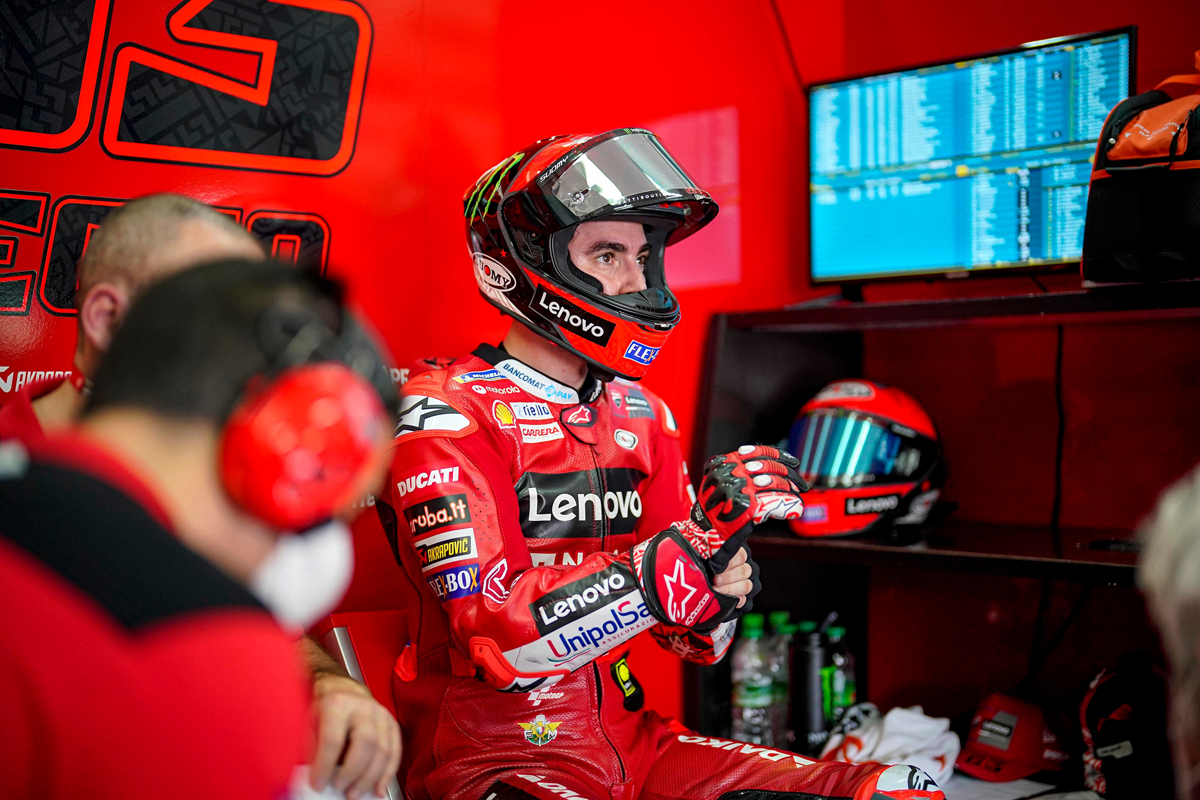 Miller might have struggled in 2021 but Bagnaia excelled, even at tracks that aren't traditionally strong ones for Ducati. Martin has won races and it would be a fool who would rule out Zarco taking his first victory, not to mention the young guns providing a scare or three. For the Yamaha riders – indeed, for the whole grid – that is an awesome arsenal against which to do battle.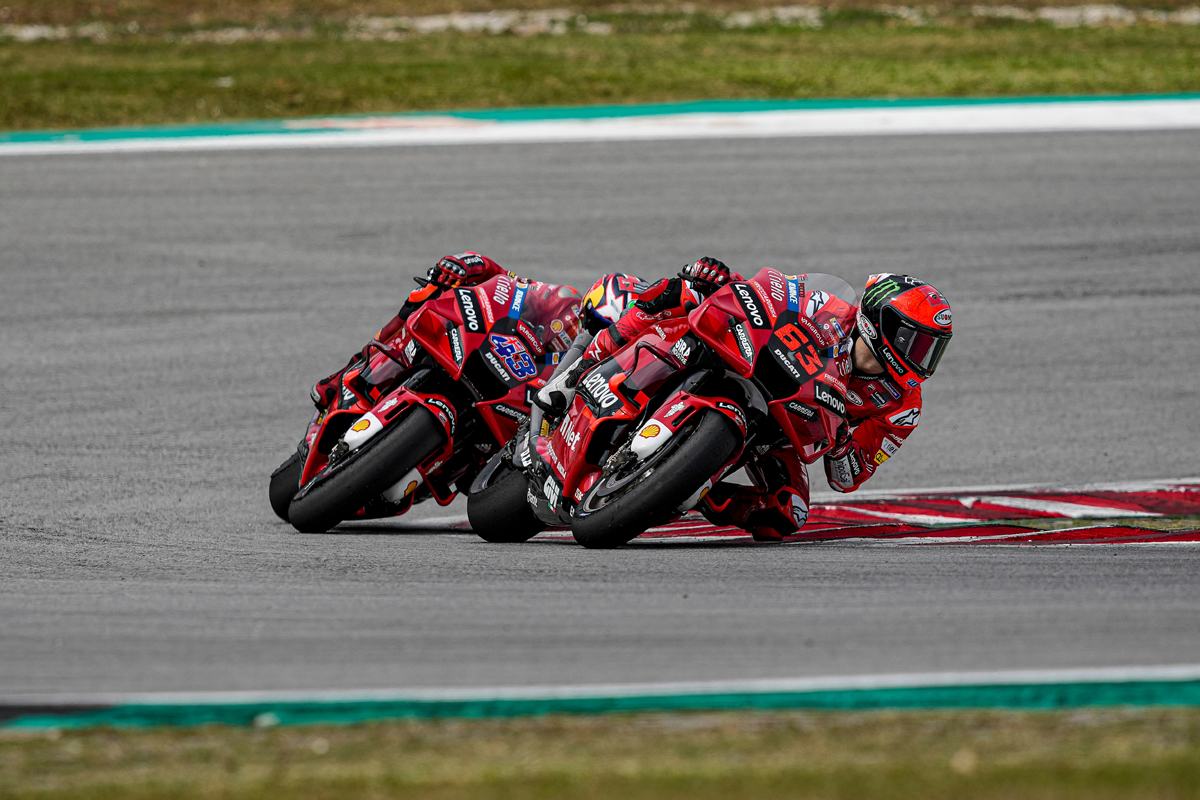 Another big question is how Marc Marquez will fare in 2022. Injury hampered in 2020 and 2021, he showed flashes of his old brilliance with three victories in 2021. Without the Spaniard to lead development, the factory lost its way and went back to the drawing board for the 2022 bike, based on feedback from its other riders. Will it suit Marquez or is he good enough to ride whatever he is given and be as dominant as he was up to the end of 2019? MotoGP without the brilliance of Marquez might have been just as entertaining and a lot more unpredictable, but there was definitely a void left by the absence of the most spectacular rider on the grid.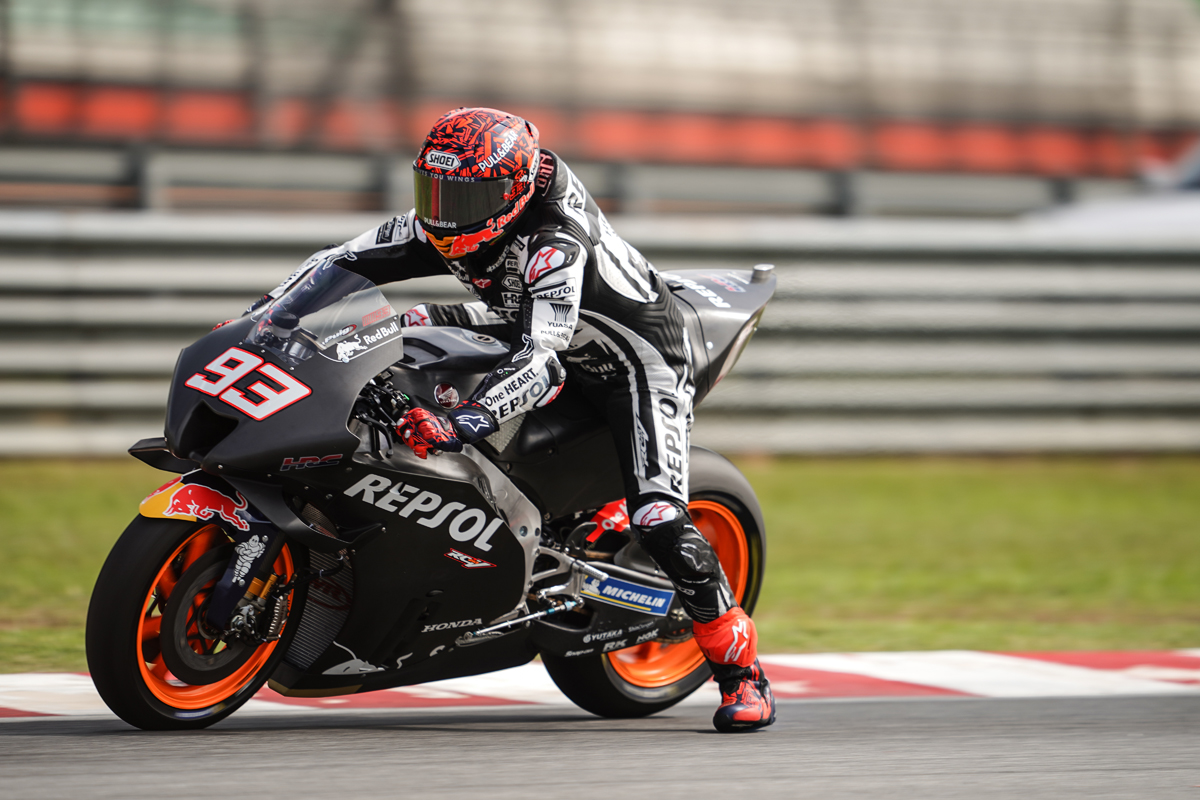 Marquez' team mate Pol Espargaro and brother Alex Marquez and Nakagami on the LCR Honda entries need to up their game in order to keep their places in their respective teams, especially with Quartararo and Mir on Honda's radar. Maybe the revised Honda can help them do that.
So, Yamaha are nervous, Ducati confident and Honda determined. So far, so good. But what of Suzuki, KTM and Aprilia?
We've already touched on Aprilia and there can't be anyone who doesn't wish success for Aprilia. Last year they were closer than ever and let's just hope that testing glory can be carried through to the season proper.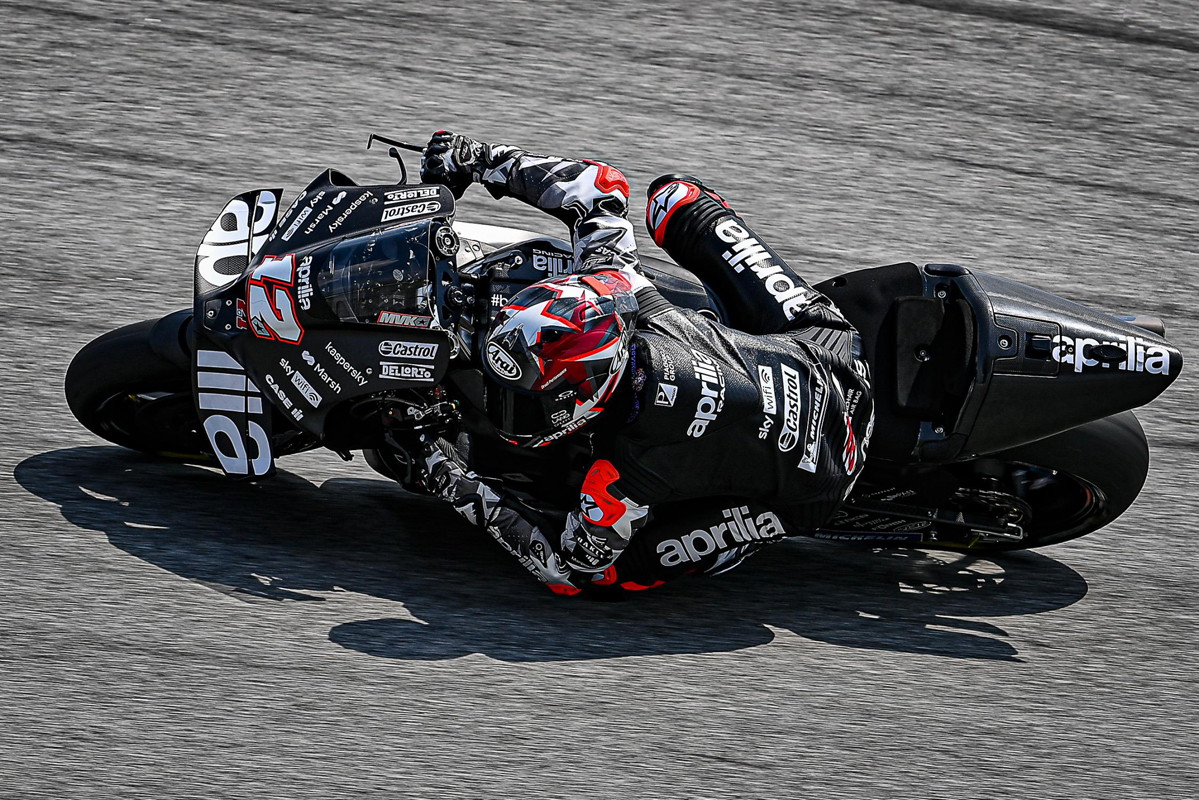 Suzuki came into 2021 off the back of a very successful 2020 campaign, taking the title for the first time in the MotoGP era. But the lack of top speed hampers qualifying performance and, with the closeness of the racing these days, starting mid-pack is just not enough to make a difference on race day, requiring Rins and Mir to try too hard with predictable consequences – for Rins at least, who gained more coverage for crashing than Mir did for keeping it rubber side down. Mir did well to take third place in the championship but never looked a likely winner. Yes, the GSX-RR is the best overall package, but without straight-line speed, it is just too compromised, no matter its behaviour in the corners.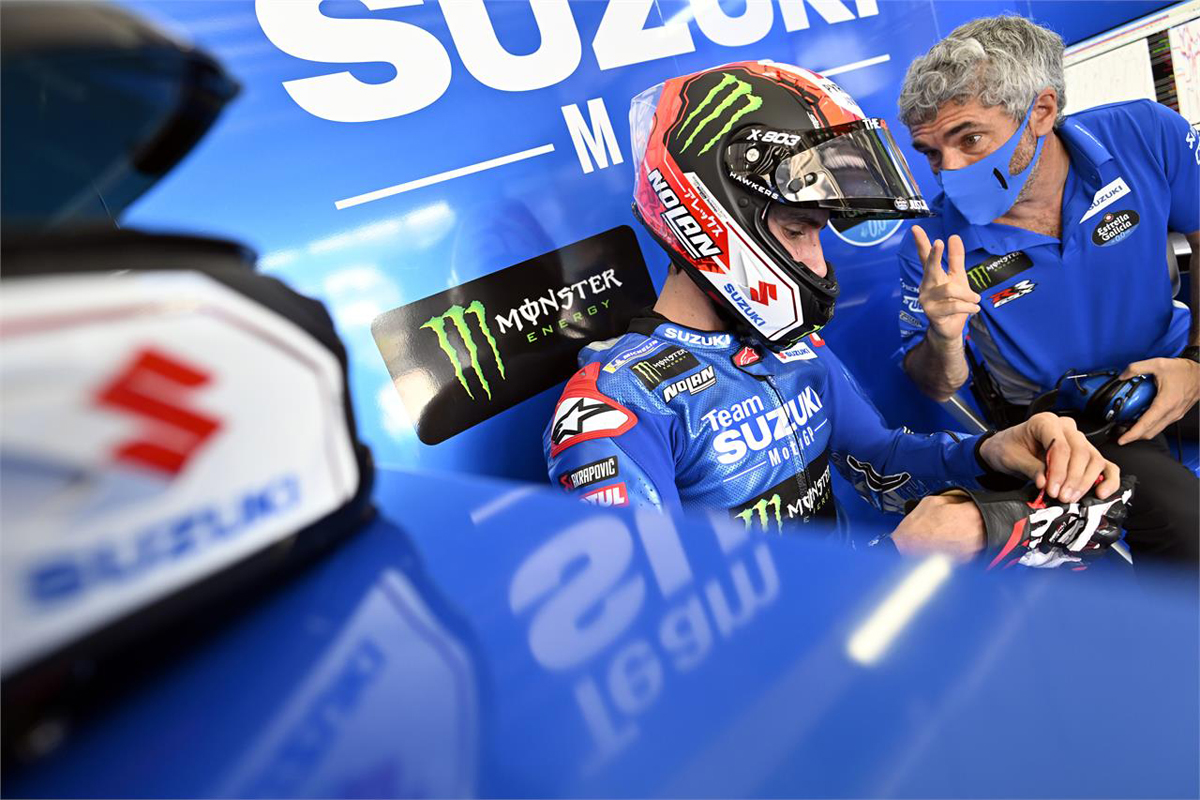 KTM blew unbelievably hot and cold throughout 2021. Miguel Oliveira's run of three podiums – second, first, second in Italy, Spain and Germany respectively – and Binders audacious victory in the wet in Austria were incredible high points but elsewhere they looked all at sea. Always good on Sunday due to the speed drop-off between qualifying and race speeds not being so severe for the KTM as for other bikes, the need to qualify better was the same for the Austrian team as it is for Suzuki. According to reports, KTM has opted for an evolutionary approach to the bike for 2022 to try and build on its strengths and correct the weaknesses.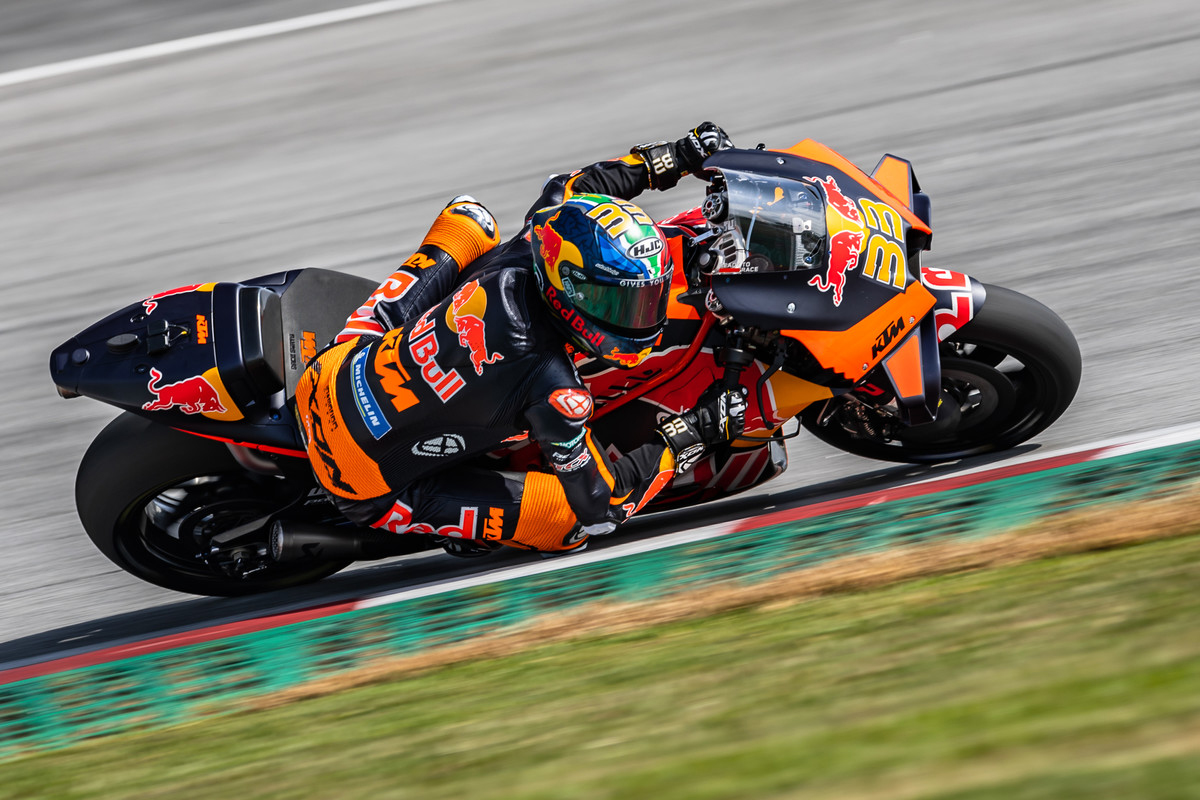 There are some riders who really need to pull up their socks in 2022 if they are to retain their seats, especially as there are plenty of contracts up for renewal at the end of the season. The riders who are languishing at the bottom of the league and facing relegation include Jack Miller, whose time on the factory Ducati hasn't been the bed of roses he thought it might be. Similarly, Alex Rins is going to have to work hard to keep his seat at Suzuki and the LCR pairing of Alex Marquez and Takaaki Nakagami have been told to pull their socks up, even if only to make a good impression while there are still alternative quality seats still available elsewhere.
But the most glorious thing about all this is that, actually, no-one has any idea what is going to happen when the lights go out for the first round under the lights of the Losail circuit in Qatar on March 6th, let alone what things will look like by the time of the last race in Valencia on the 6th November and that's half the fun of it. We can sit here in the comfort of our armchairs and pontificate all we like but, as previous seasons should have taught us, the only thing that is certain is the uncertainty.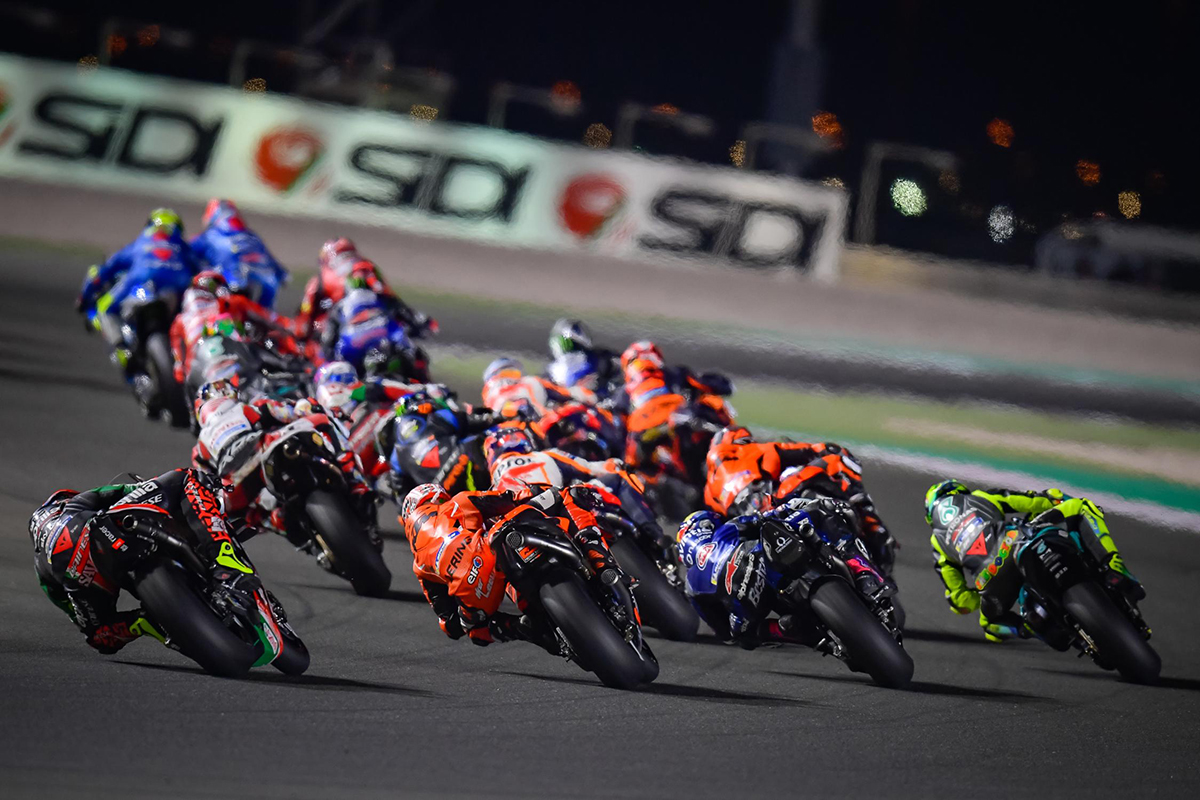 There is one more official weekend of testing on the 11th of February and you can expect it to throw up more questions than answers.