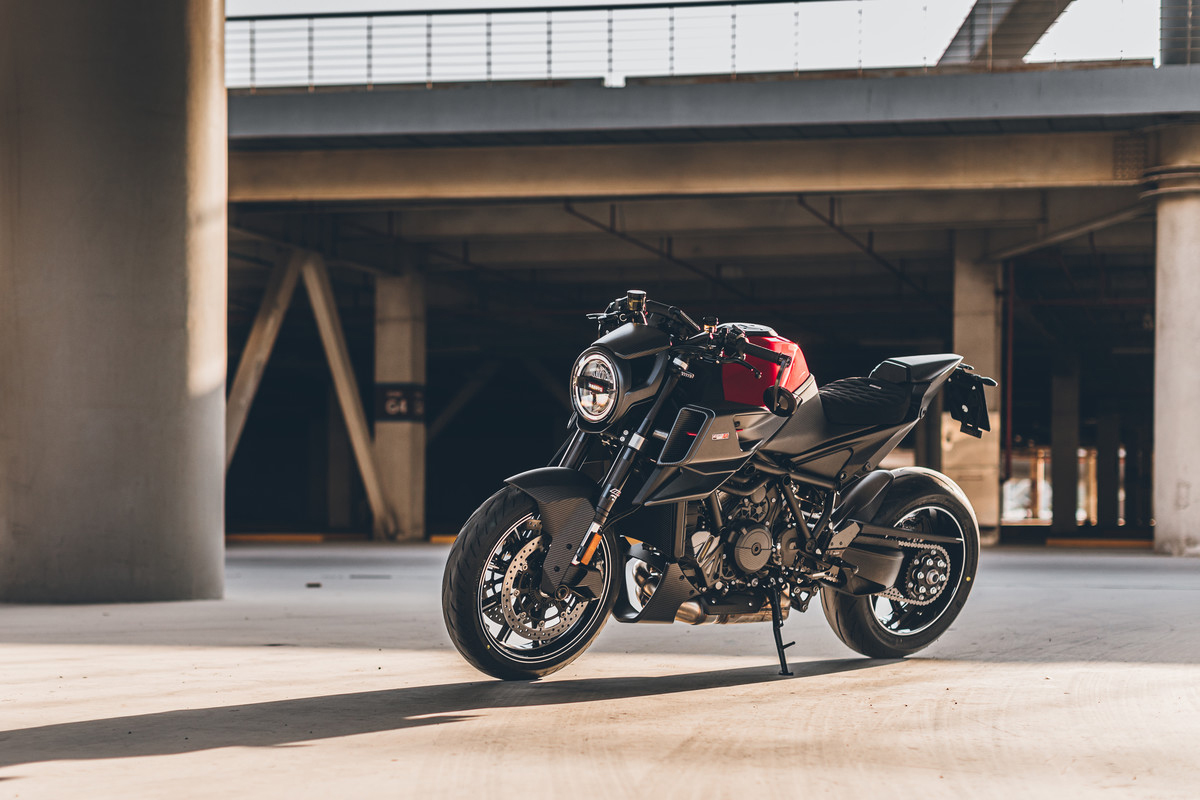 Since 1977, the Brabus tuning house has worked its magic making already fast Mercedes-Benz cars go even faster and look even tougher. Along with AMG, they have defined the look of performance Mercedeses for decades and invited customers to pay through the nose for it. They have 'never' not been busy!
Back in December 2021, rumours started circulating that Brabus was about to enter the world of motorcycles. In line with their four-wheeled work, they wouldn't be taking a run-of-the-mill motorcycle and imbuing it with performance way beyond that which the manufacturer had intended. No, the brief was to take the most insane performance bike and give it a sheen of respectability while maintaining the insanity.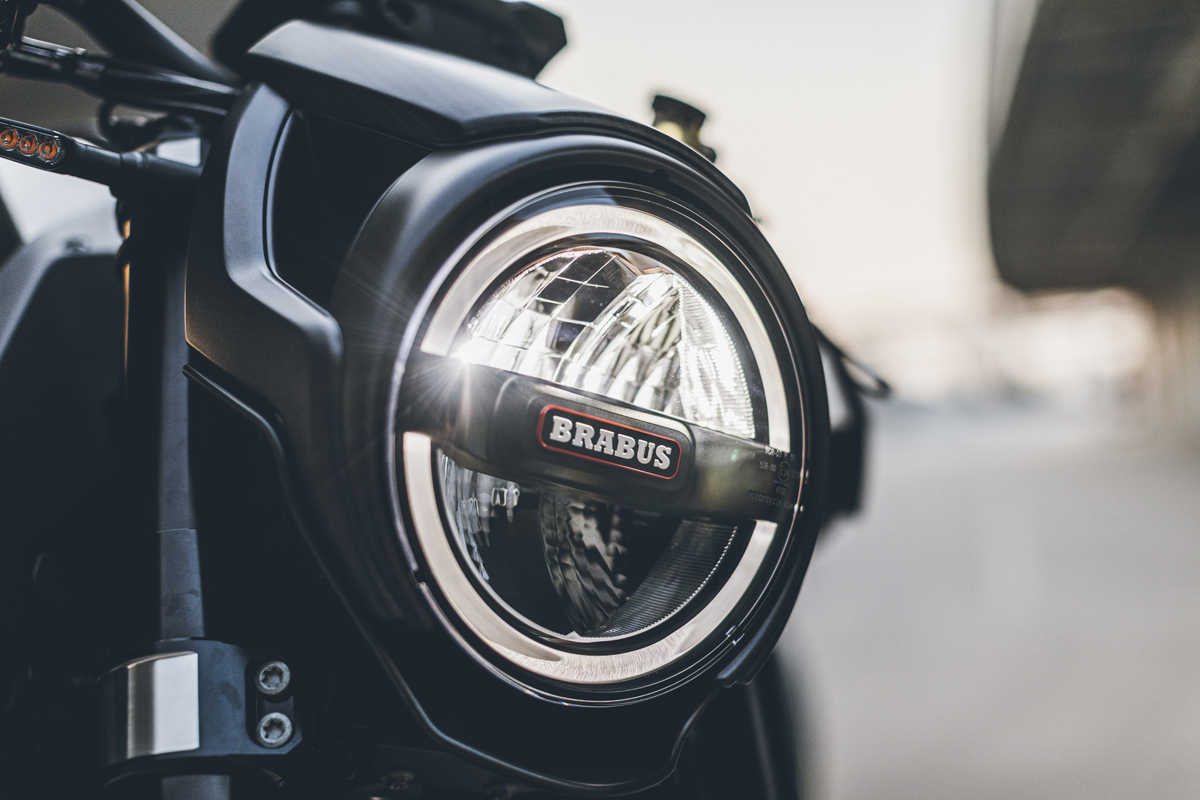 To that end, the KTM Super Duke 1290 R Evo was chosen for the Brabus treatment and, a couple of days ago, it was finally revealed to the world.
Brabus has left the mechanicals well alone: after all, how do you improve on 180bhp without needing a pilot's licence? Instead, Brabus has concentrated on the style of the bike, completely re-dressing it in a whole new style.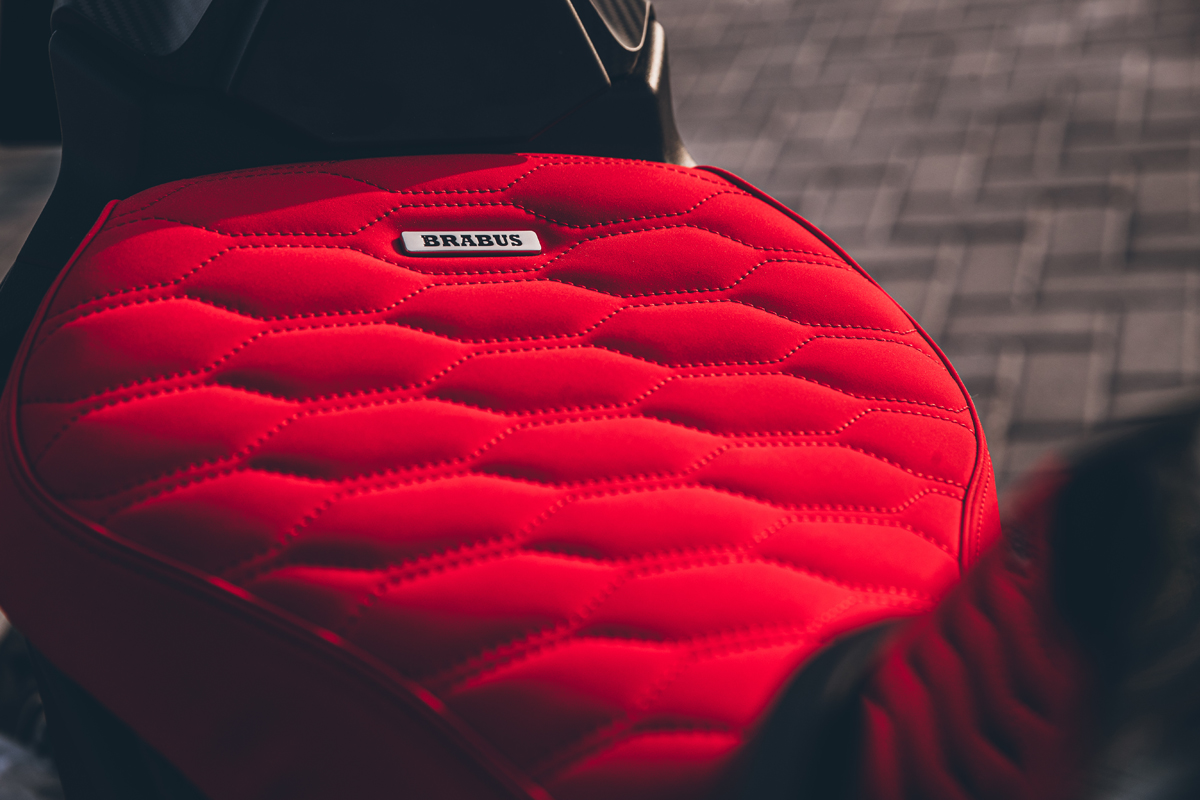 According to the press release, "key ingredients are the Brabus 'Black and Bold' design language, including two signature paint schemes, high-end carbon body elements and a stylish custom-made seat, treated with expert attention to detail by the Brabus interior specialists. This all defining the bike's exceedingly unique and sporty character and ensuring an instant 1-second wow factor."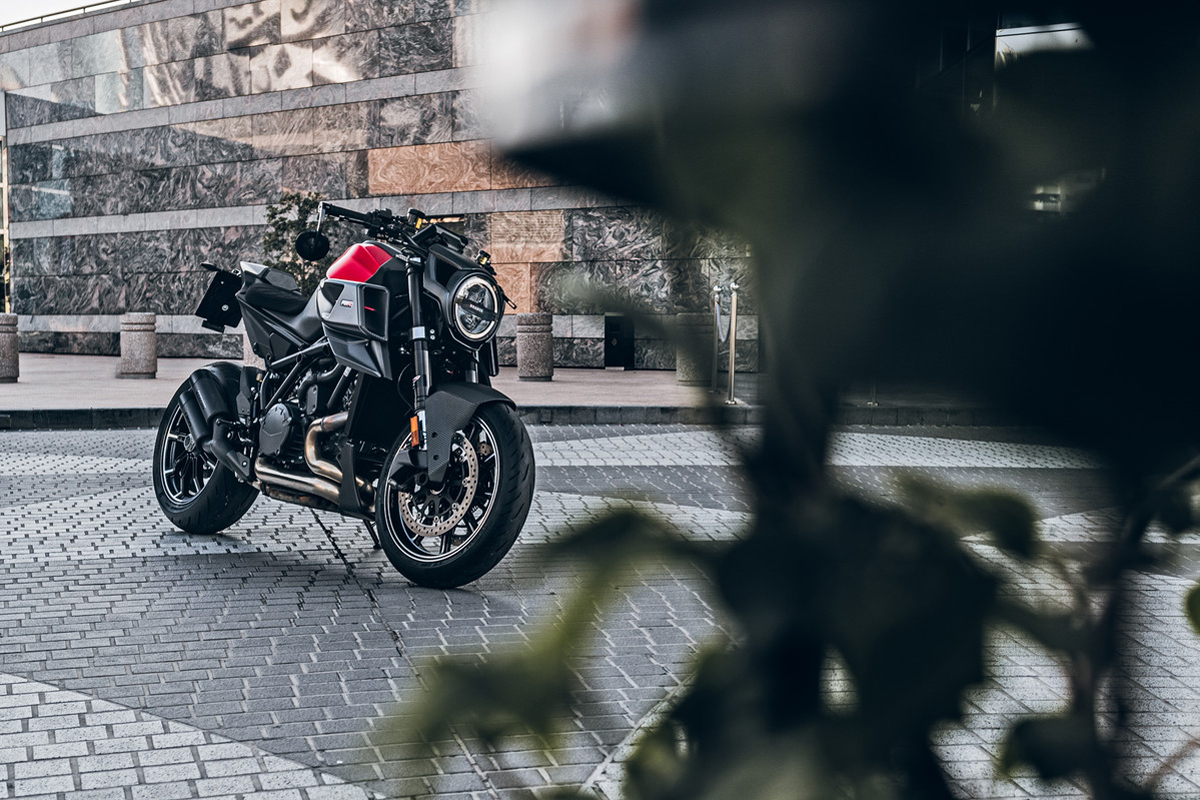 The release goes on to further raptures of hyperbole stating, apparently without embarrassment:
"The Brabus 1300R is about so much more than just an extraordinary riding experience, it also makes an unapologetic statement about luxury, exclusivity and sovereignty."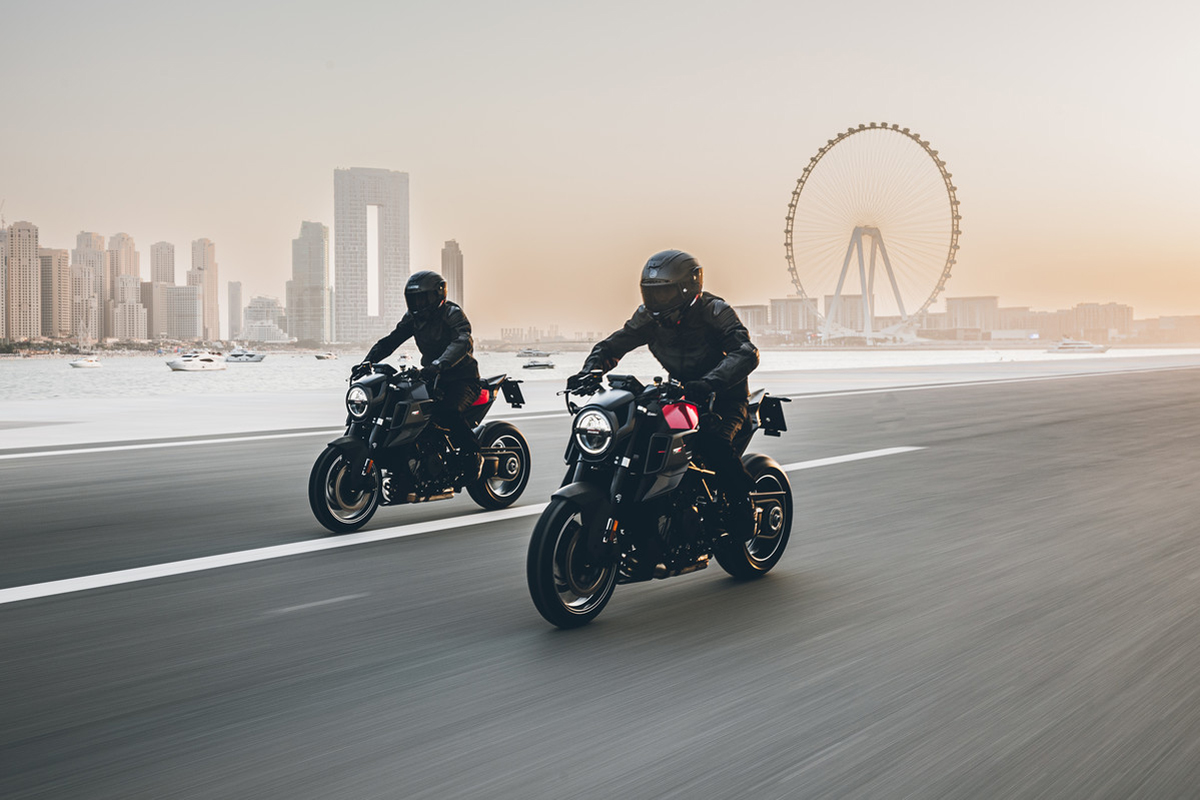 Well, there you have it! Of course, whether Brabus has been successful or not is a matter of personal taste and, perhaps, the size of your wallet. Only 77 of each colour scheme will be built – the number reflecting the year of the company's founding – and come with a price tag of around R800,000.
Despite this rather off-putting price, it seems that it didn't put people off too much as the whole production run sold out within minutes of the online sales portal being opened to the public.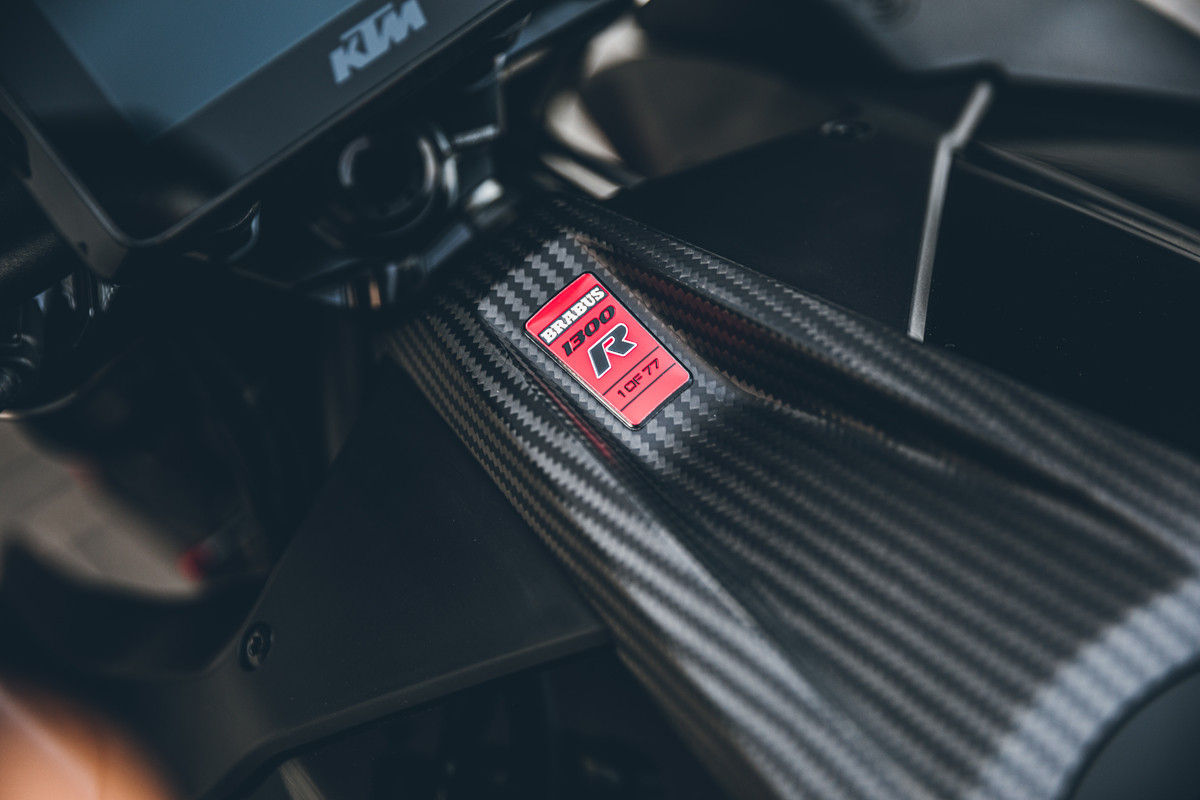 So, if you were hoping to see one in the flesh and perhaps even own one, you might have to prepare yourself for disappointment. Or relief, depending on your taste..!
Given the success of this partnership, expect more collaborations in the future. Perhaps a luxury version of the 1290 Super Adventure that will look good outside Harrods in London or cruising the Champs Elysees in Paris?