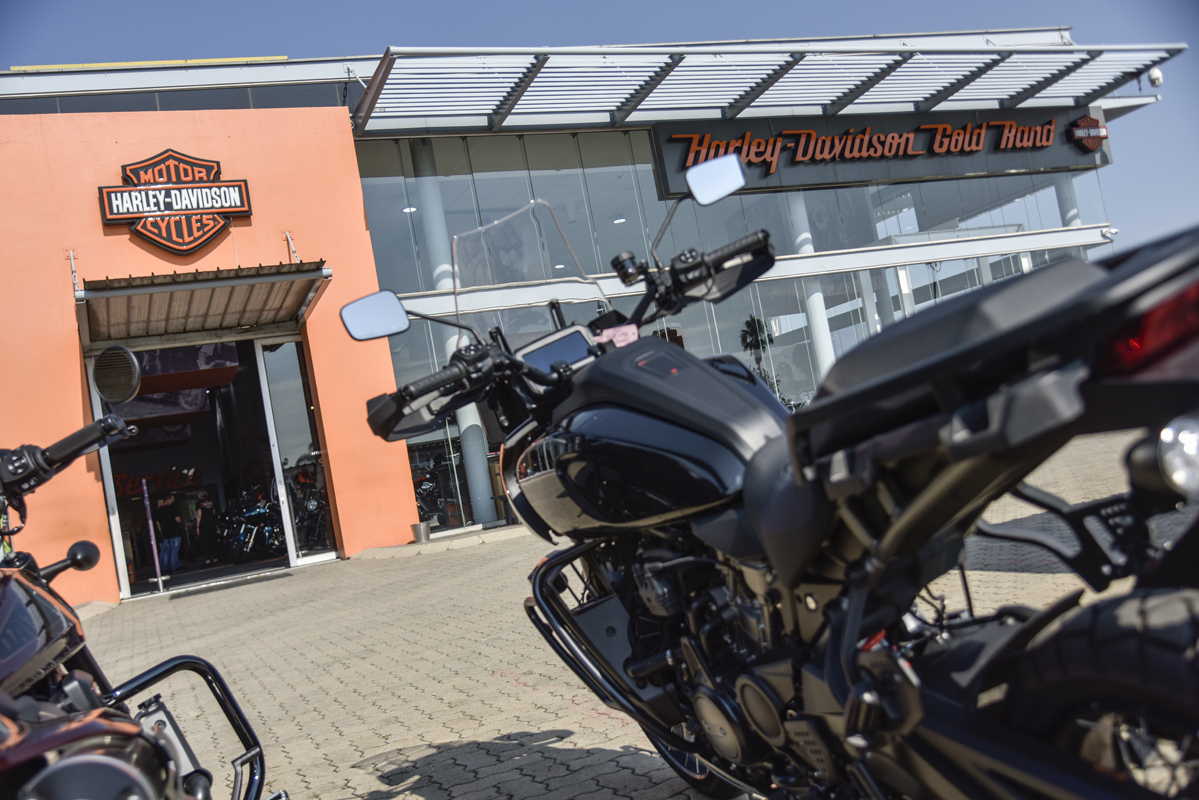 It doesn't take much to get me onto a motorcycle. There's nothing I'd rather be doing than riding with open sky around me—the wind blowing through my pores and the occasional bug hitting my visor. So when Harley-Davidson Gold Rand invited me to join them on a H.O.G. (Harley Owners Group) ride, to a small town situated in the foothills of the Maluti Mountains called Clarens, my schedule was suddenly as clear as the blue sky.
Three days, several hundred Kays, good music, tasty food and the acoustic background noise coming from multiple V-Twins—life doesn't get much better.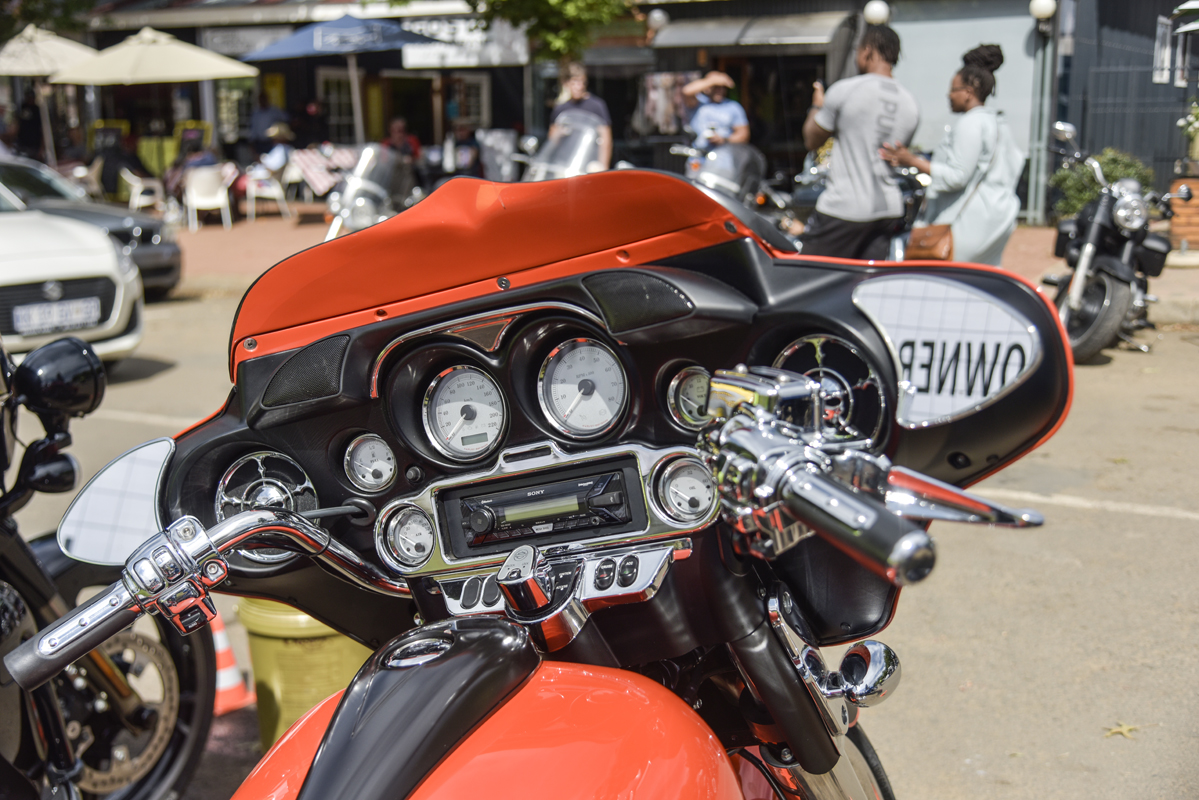 In typical H-D Gold Rand fashion, the team had demo bikes, support vehicles, sales staff, technicians and a very impressive setup, all on wheels ready to head down to Clarens alongside a tightly-knit band of riders. The Clarens ride used to be an annual road trip for the Gold Rand team before Covid struck, so excitement was in the air, with everyone ready to revisit old memories.
We kitted up, warmed up our machines and rolled out of the Gold Rand driveway and onto the N3 just after the clock struck 9:00 on Friday. It might sound like a cliché, but there really isn't anything quite like the feeling of riding on a wide-open road. It's a sense of freedom like no other. I feel like I don't have to grow up and worry about worldly things—just getting to my next fuel stop.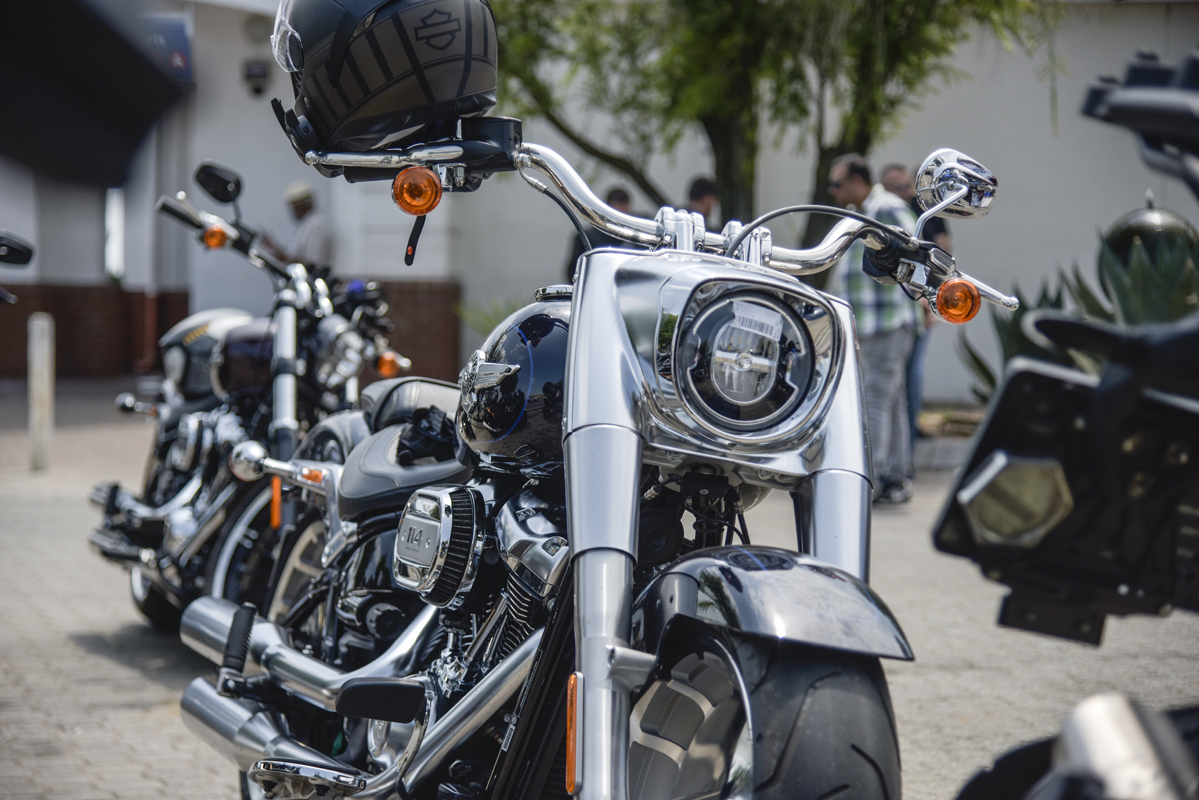 We quickly made our way to our lunch stop, just after Harrismith at the Engen Bergview One Stop. We sat down and recapped our mornings' ride, talked all things braaap and enjoyed some good food at Wrap it Up Café, before powering into our last 100 km stint. Faheem was probably riding one of the coolest bikes of the group, with a silky smooth Milwaukee Eight motor powering his Fat Boy, followed by Trevor Dryden's (technician) badass Breakout and Gareth Van Niekerk's (sales) Heritage Classic.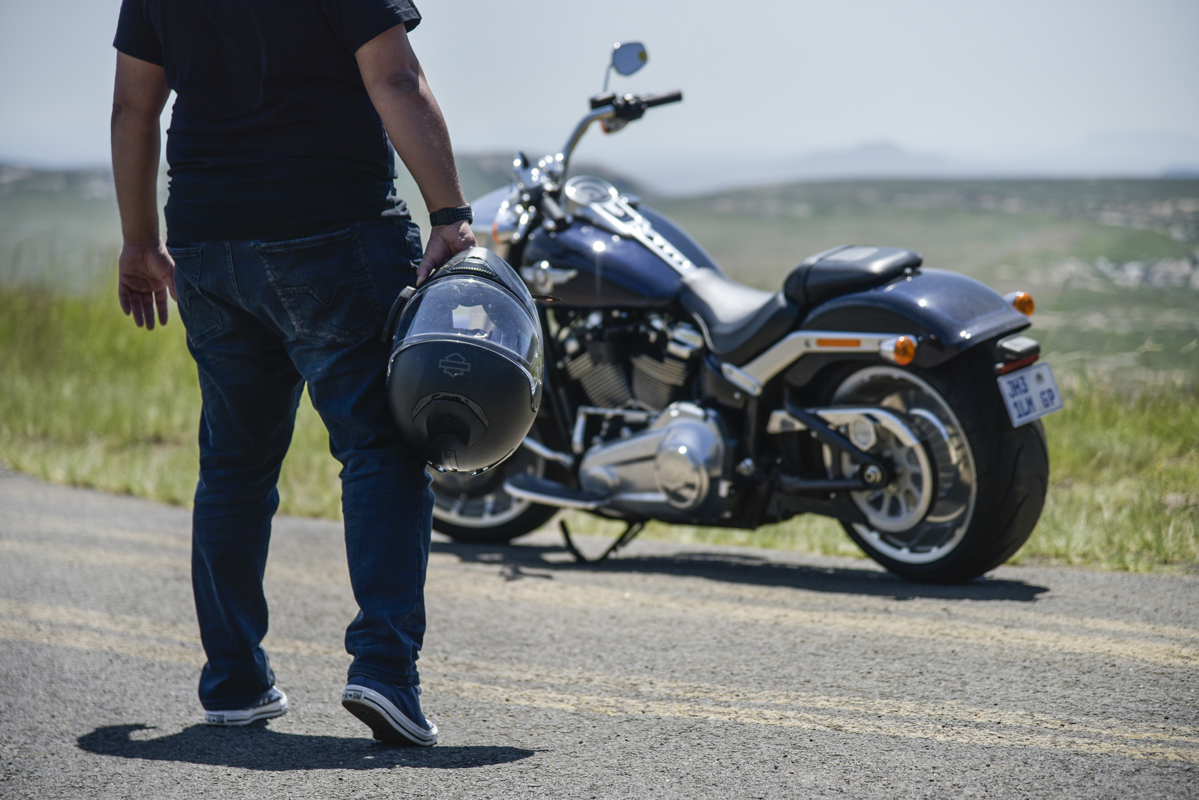 Before we knew it we skipped some dodgy weather and were rolling into the town square of Clarens—the entrance of the 1903 Rally. Or, better yet, H.O.G Heaven. The weekend had begun and was filled with live bands, DJs, vendors, best bike comps, two beautiful outrides, and, in typical H-D fashion, two big parties.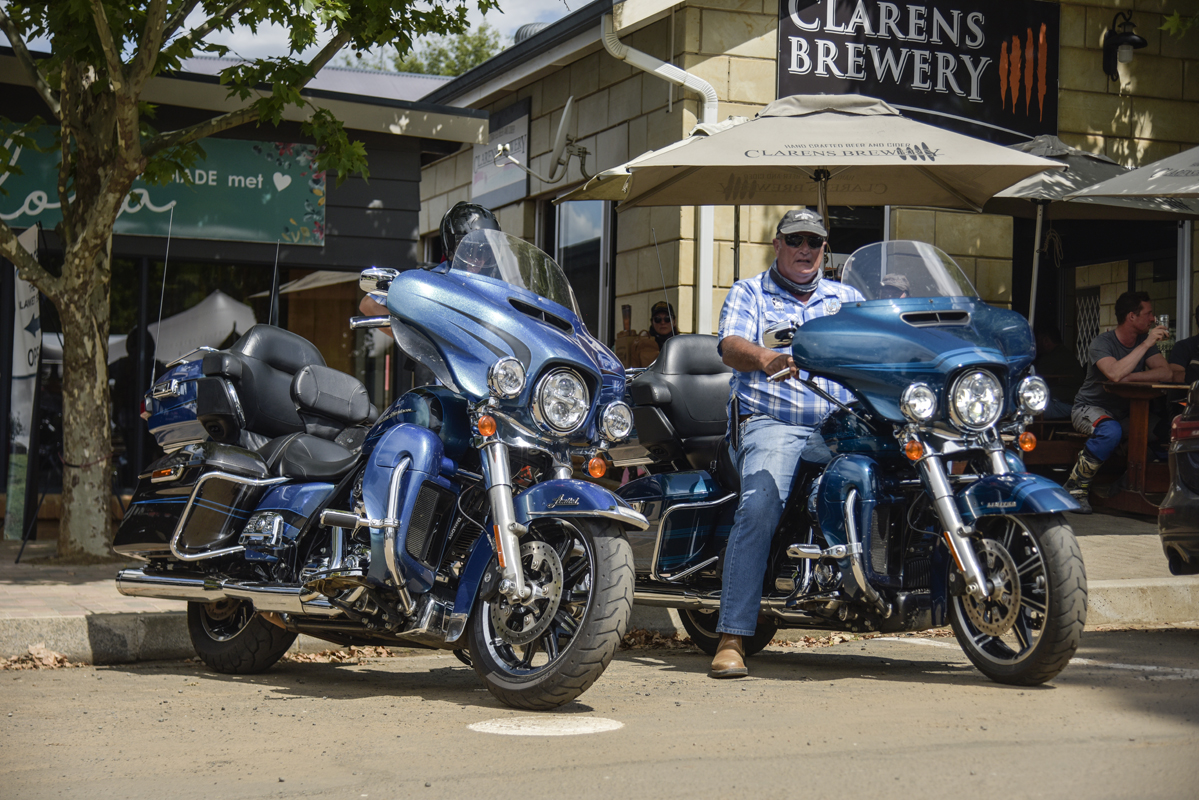 Gold Rand had their own stand in the centre of the square with the latest apparel. They added demo rides to the event too, with the brand new Sportster S and Pan America on idle.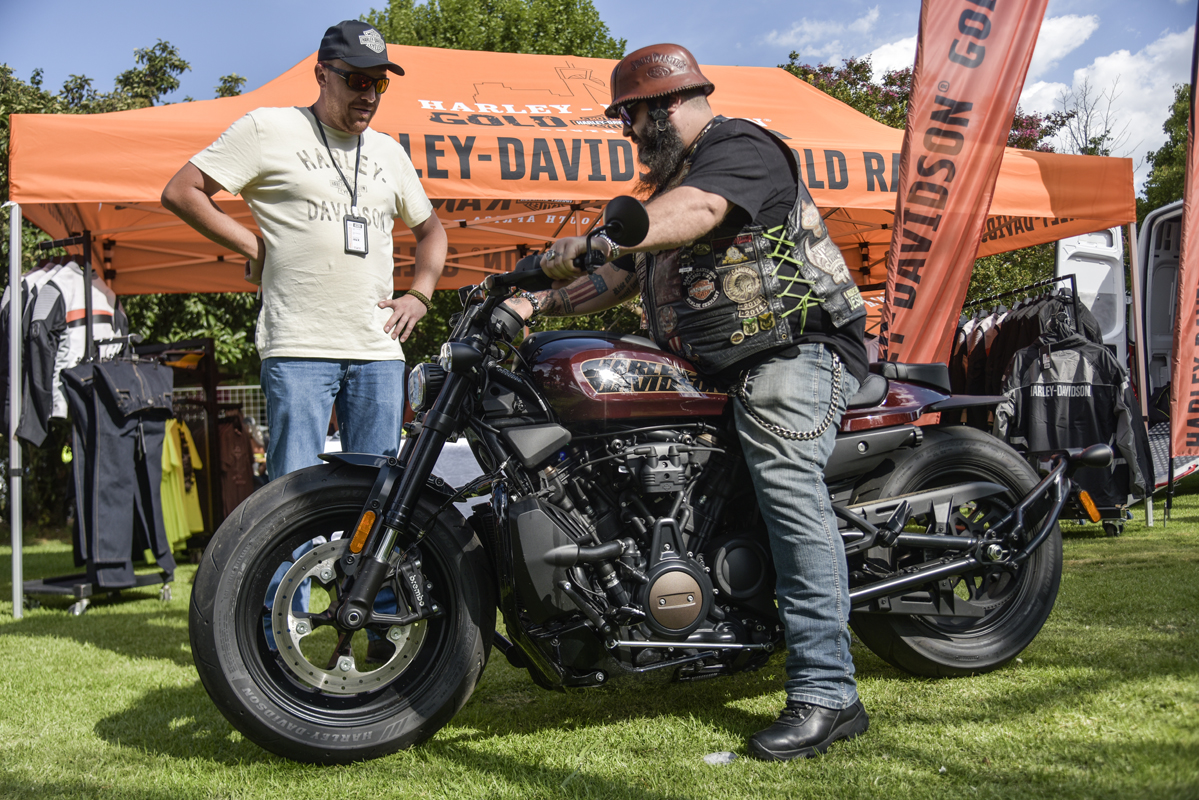 Day 2 saw Hogs from all over the country roar their way into the festival, but you could definitely see the legacy effects of the pandemic taking its toll on the turnout. We probably saw around 200 plus bikes coming and going at any given time of the day, but for the people that made an effort to show up, they had a blast. One thing is for sure, if you ride a Harley, you are a Harley nut to the core—representing the brand and its meaning in all aspects of your life.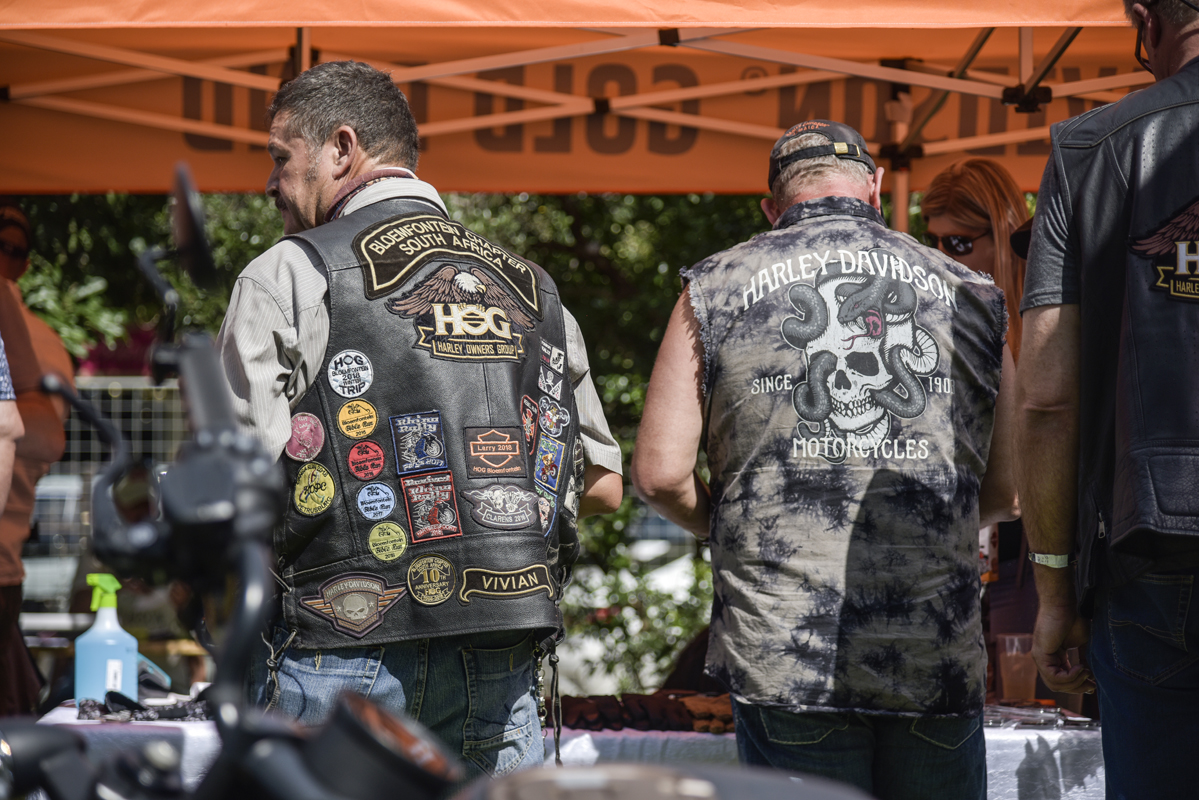 I love Golden Gate Highlands National Park, so when I heard we were heading on an outride there, I instantly geared up and started the voyage. It's almost like a go-kart track hidden in the mountains, giving us the chance to ride as close to nature as humanly possible. Seeing and hearing something like a Road Glide Limited riding in the mountains on a piece of tar that's less than 2 meters wide is just so unreal—love it!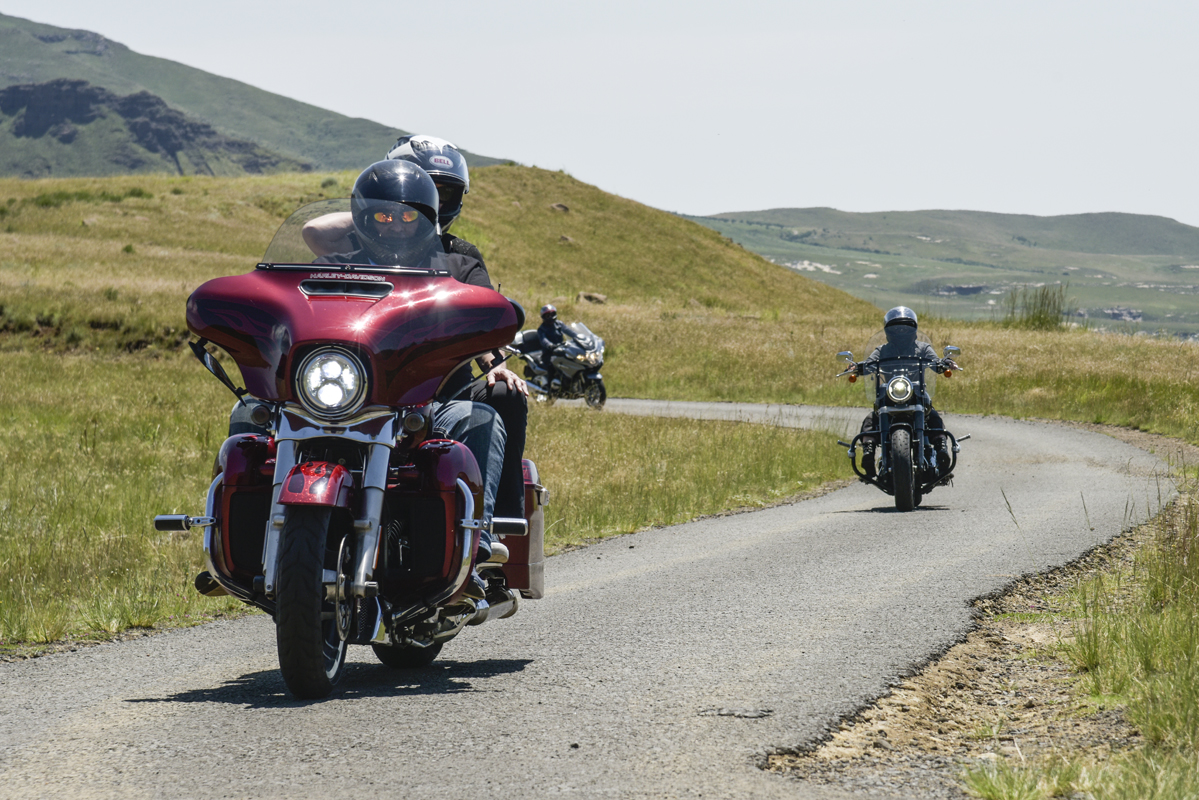 After the outride, we returned for some more festive partying and the people's choice competition. This is where I started to realise that Harleys aren't just motorcycles to these Hogs—they're a total lifestyle. The amount of time, effort, cash and love these fanatics pour into their machines is just amazing. From chromed up machines to leather works of art, and even 23" wheel conversions, these are so much more than just bikes.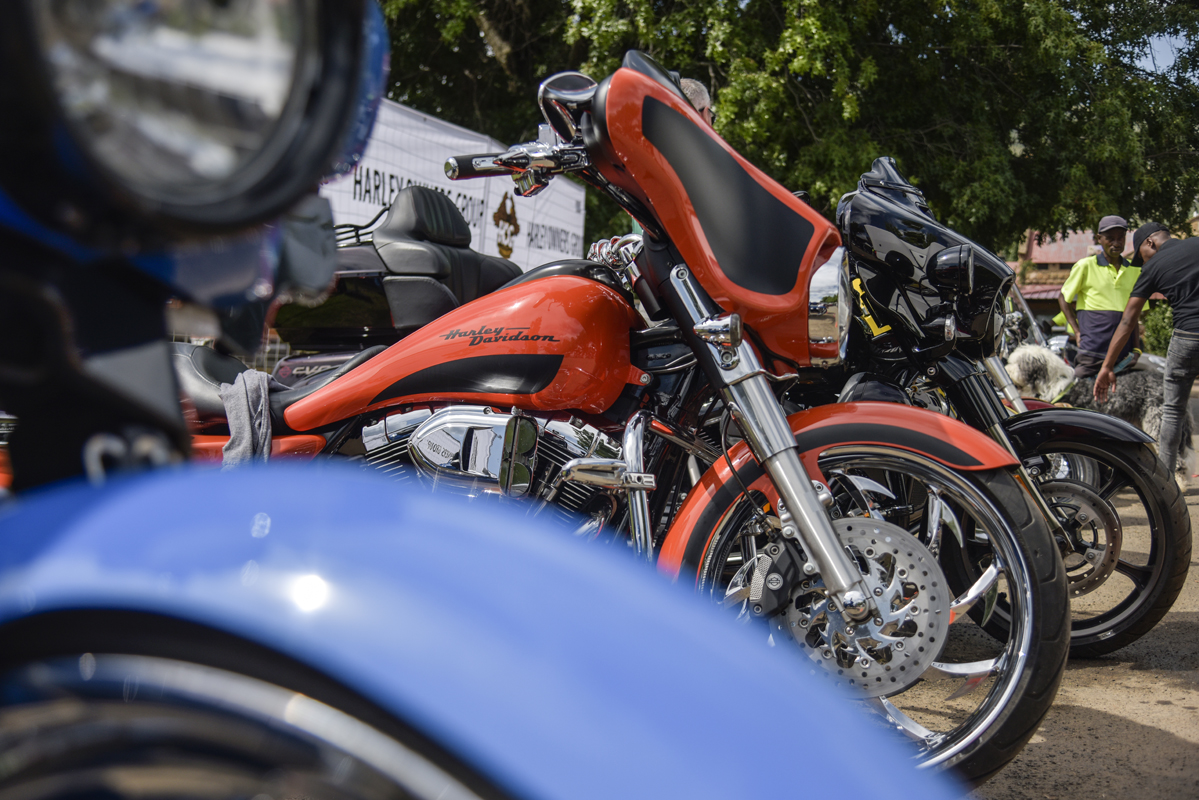 It was a successful weekend for the Gold Rand team—and for all of those that showed up. It's about time that we all break out of our shells and get back to riding and chatting to fellow bikers again. Talking about breaking out of shells, before you could leave Clarens on Sunday morning, you had to do a lap around the square in your undies… LOL! If a shot of espresso doesn't wake you up in the morning, try a semi-nude ride around Clarens at 5:00 a.m.
The team at Harley-Davidson Gold Rand just love what the brand represents and actively contribute to the brand's ethos: freedom! A big shout out to the team for inviting me along and accommodating me on the ride. I look forward to the next trip!