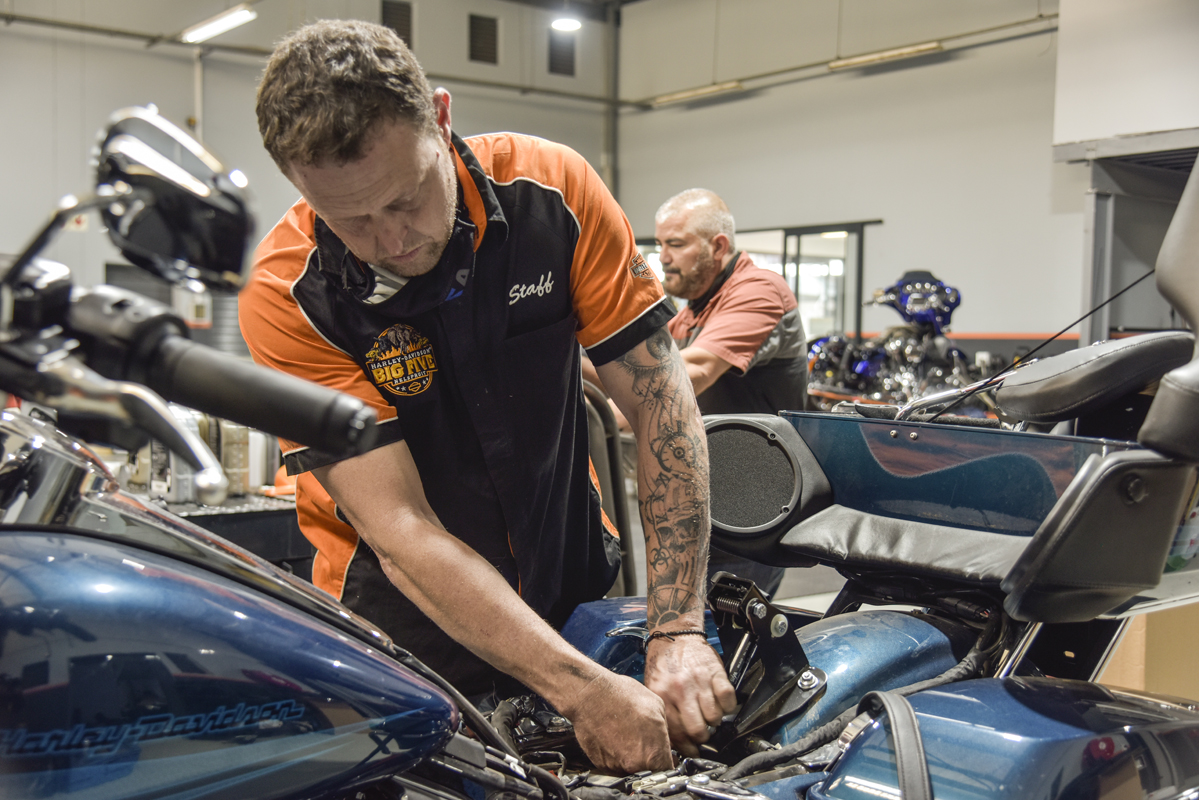 Which is the most important department in any motorcycle dealership? That's a very difficult question to answer as they all have their place and one can't exist without the other: everything is interdependent.
There is a strong argument, however, for the workshop being, if not the most important, then with a very strong claim to the title.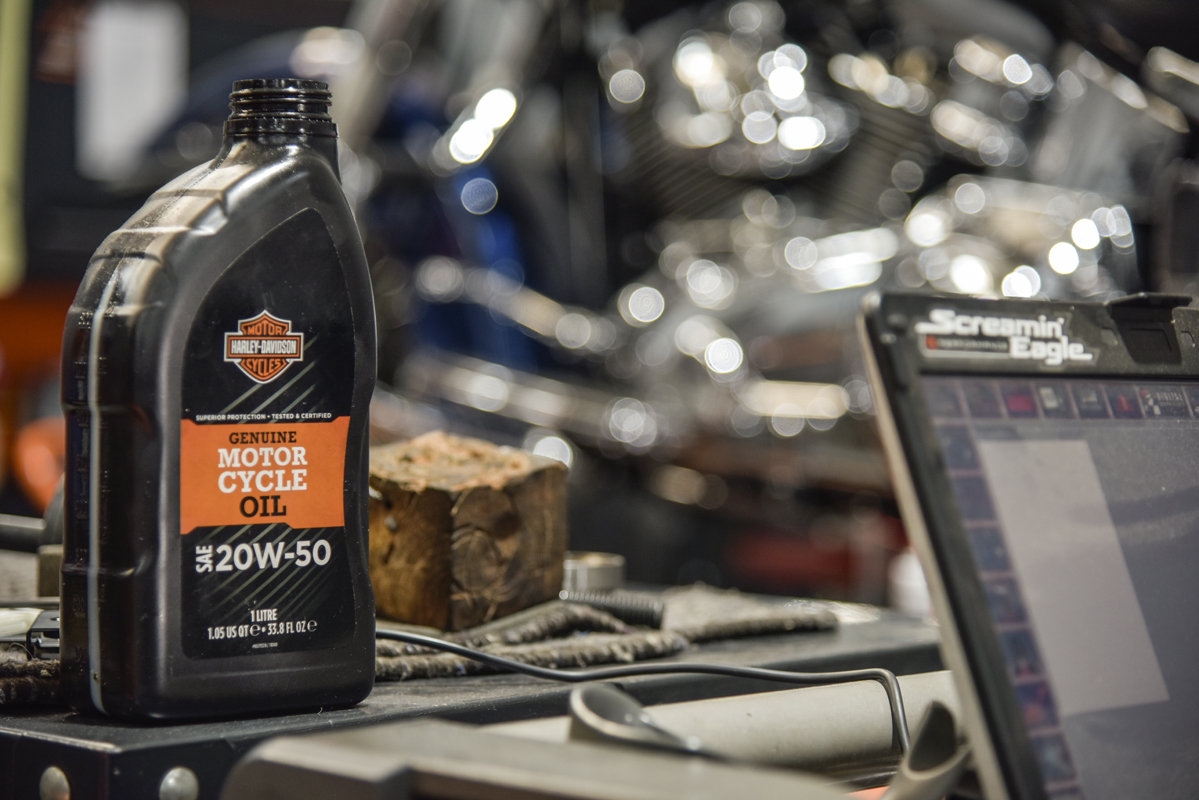 You see, salespeople see customers when everything is rosy: they are confronted by row upon row of gleaming metal and the salesperson is merely there to help them make what will be the easiest decision of their lives. Even though they are about to be separated from large amounts of their money, it is not a grudge purchase, so the salesperson is their friend.
The workshop, however, sees the customer when the bike needs servicing or when something needs fixing. The opportunities for something to go horribly wrong are numerically huge and no longer is the owner in the first rosy glow of ownership: now something is wrong with his or her pride and joy and not only is there the inconvenience, but there is also the chance that there might be a delay while a part is ordered or, worse still, that it might involve financial outlay.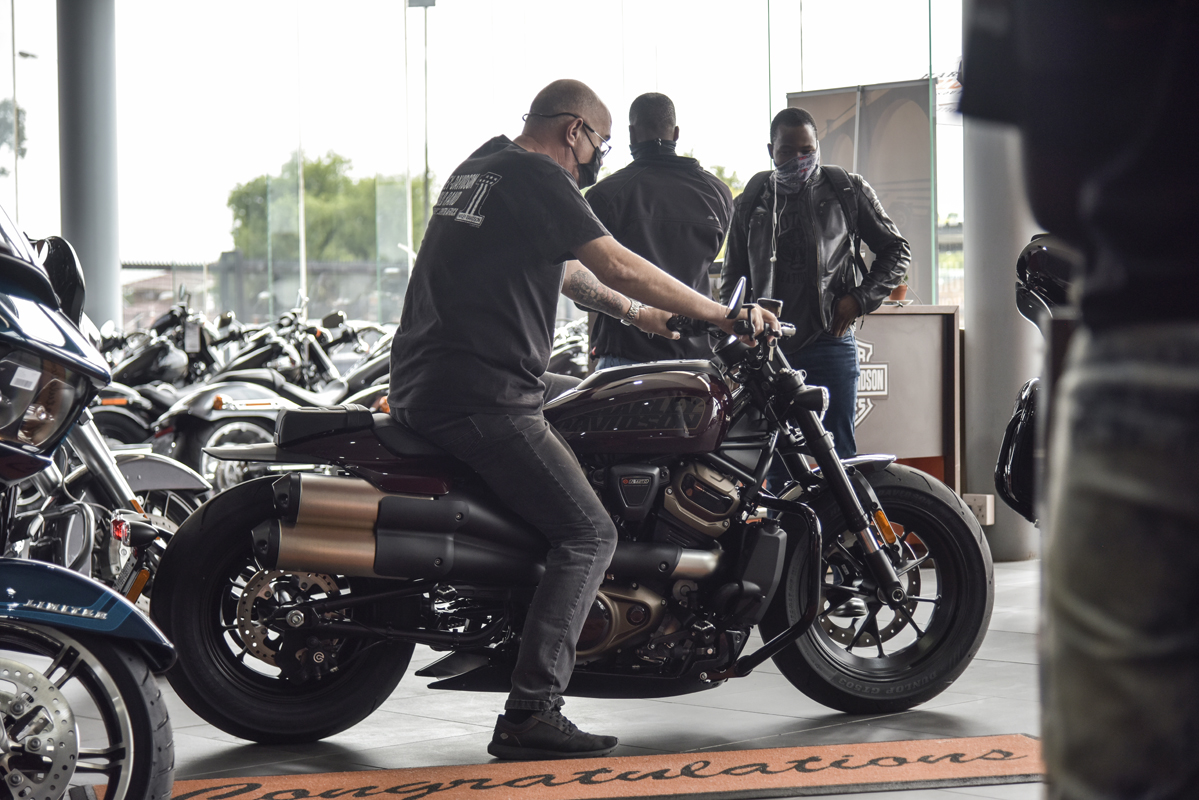 None of this is designed to induce a warm and fuzzy feeling in the customer and the workshop or service manager has to have some serious people skills to negotiate what could escalate very quickly if not handled properly.
That is why Harley-Davidson Gold Rand in Boksburg has the very capable Amanda Scott as Service Manager. With over thirty years in the automotive sector and ten years at Harley-Davidson, there is nothing she hasn't seen or had to deal with and it is this experience that is invaluable in maintaining customer relations.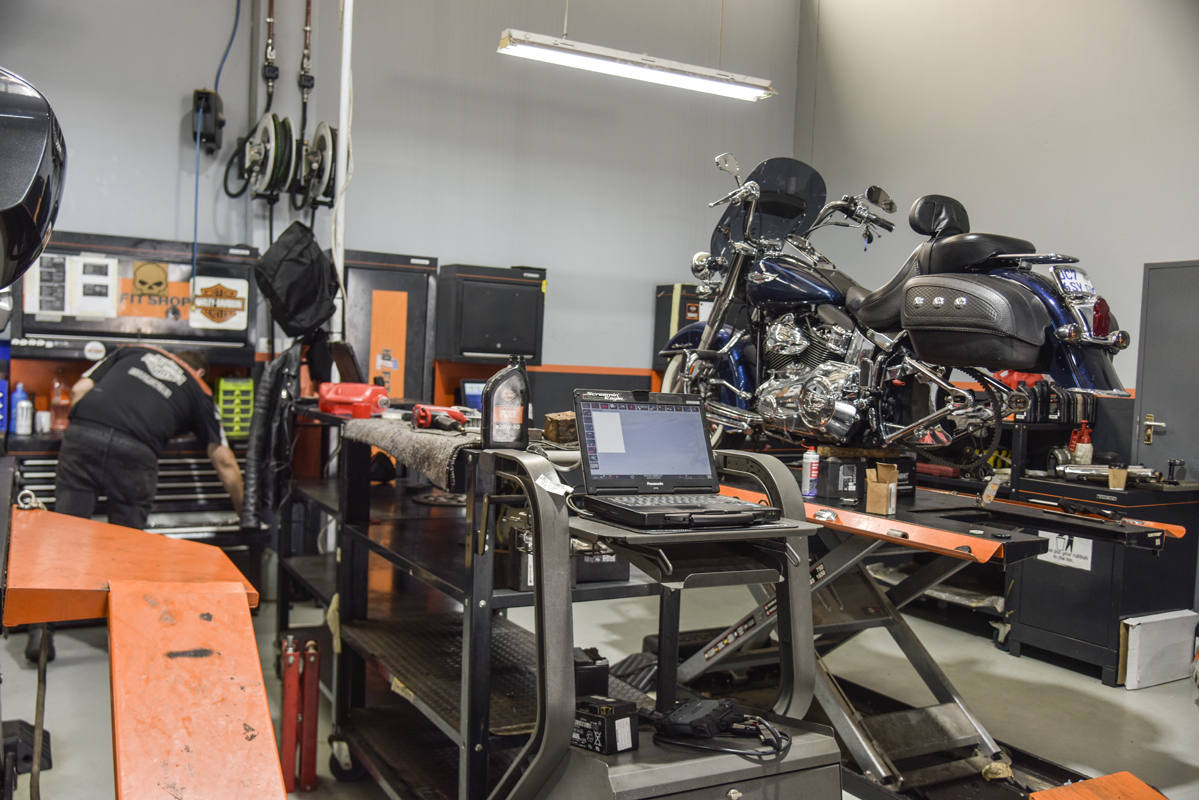 Not every job can or does go smoothly all the time, despite the best intentions, and the only recourse then is to communicate with the customer before he or she finds out for themselves. As always, it's a balancing act between getting the job done and doing it right the first time and, for that, there is no substitute for experience and you'll find plenty of that at Gold Rand.
The excellent workshop at Harley-Davidson Gold Rand has a total of nine bays, equipped to carry out any level of work, from a simple service, to a full re-build, insurance assessments, accessory fitting, even light customising. Four technicians can process up to 170 bikes a month.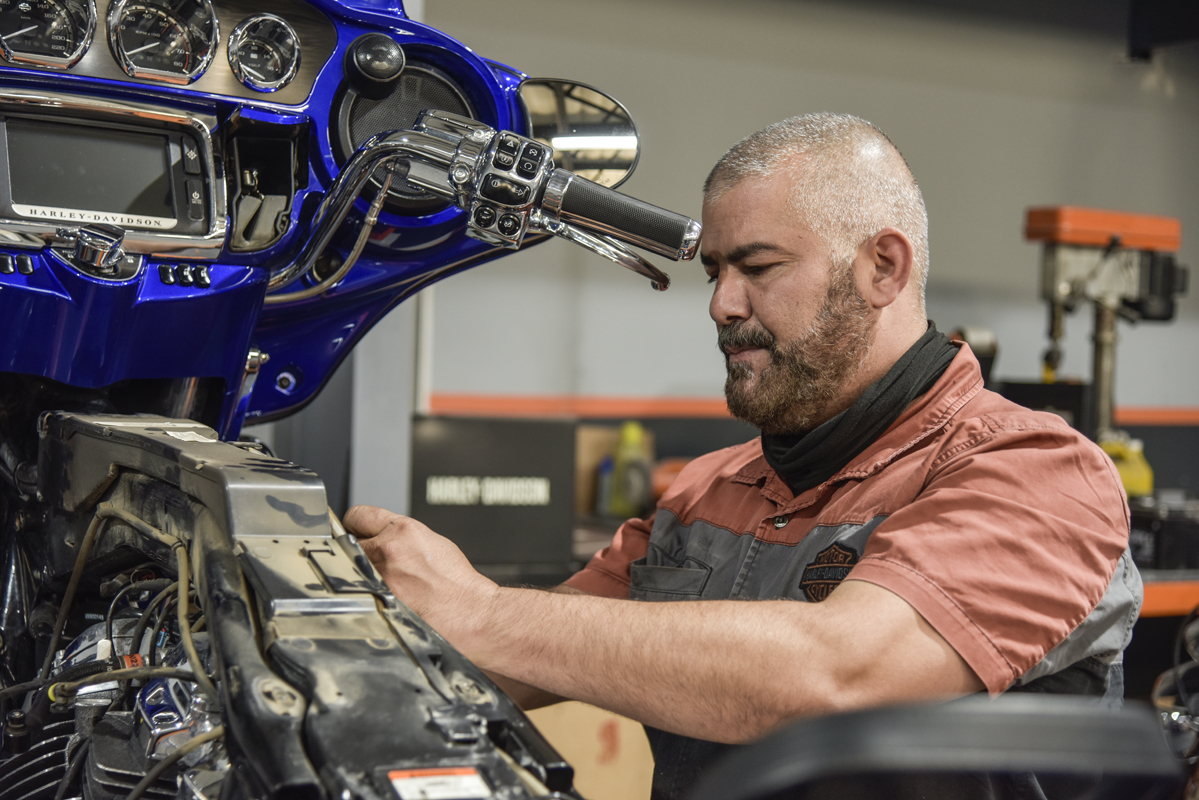 The technicians (they're not called mechanics anymore!) are fully qualified through the Harley University on general and model-specific programmes so you know your bike is getting the best care it possibly can.
Of course, a workshop and the technicians are only as good as the parts and spares back-up that feeds it. Naturally, the global pandemic has played havoc with supplies but Gold Rand has managed to maintain stocks of the majority of service items to effect a quick turnaround of work.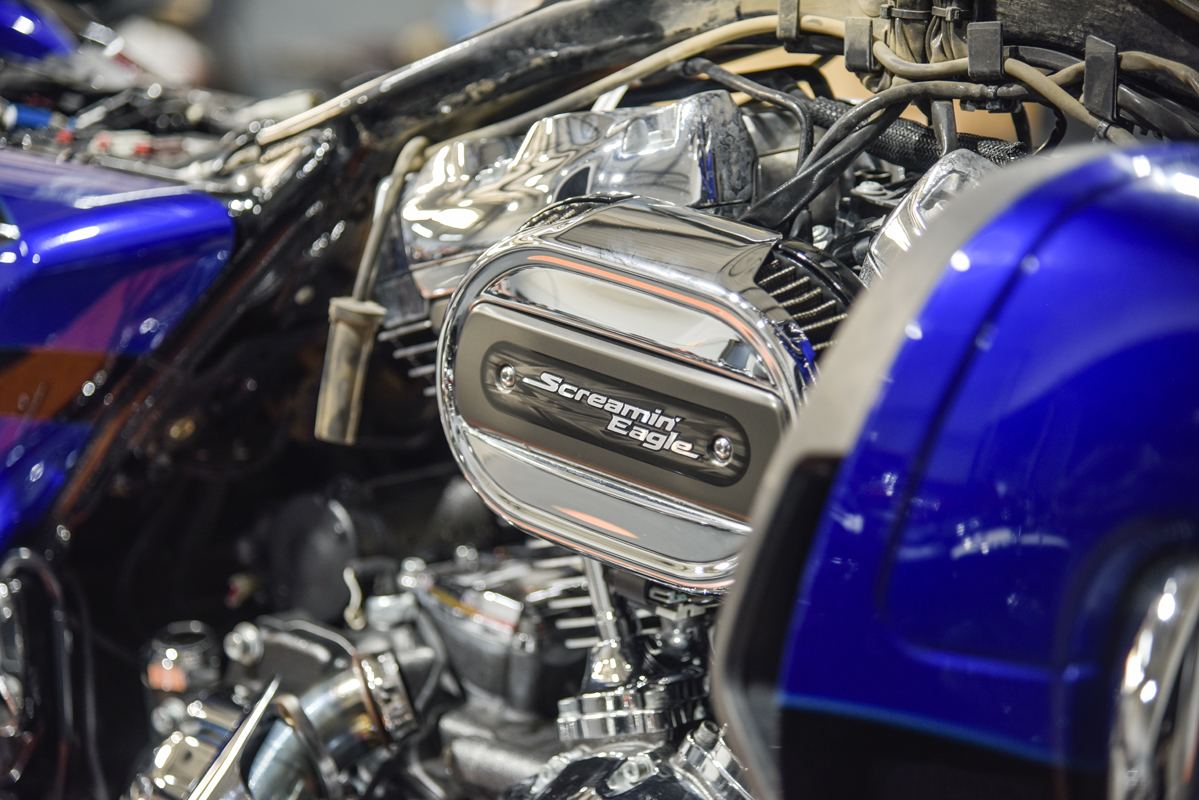 While no workshop can ever be perfect, that at Harley-Davidson Gold Rand is about as close as you can get. In fact, the whole place – showroom, accessories and apparel departments and workshop – are about as good as you will find anywhere in the world and that is all down to the quality and experience of the people who work there.
For more information on Harley-Davidson Gold Rand visit: www.hdgoldrand.co.za