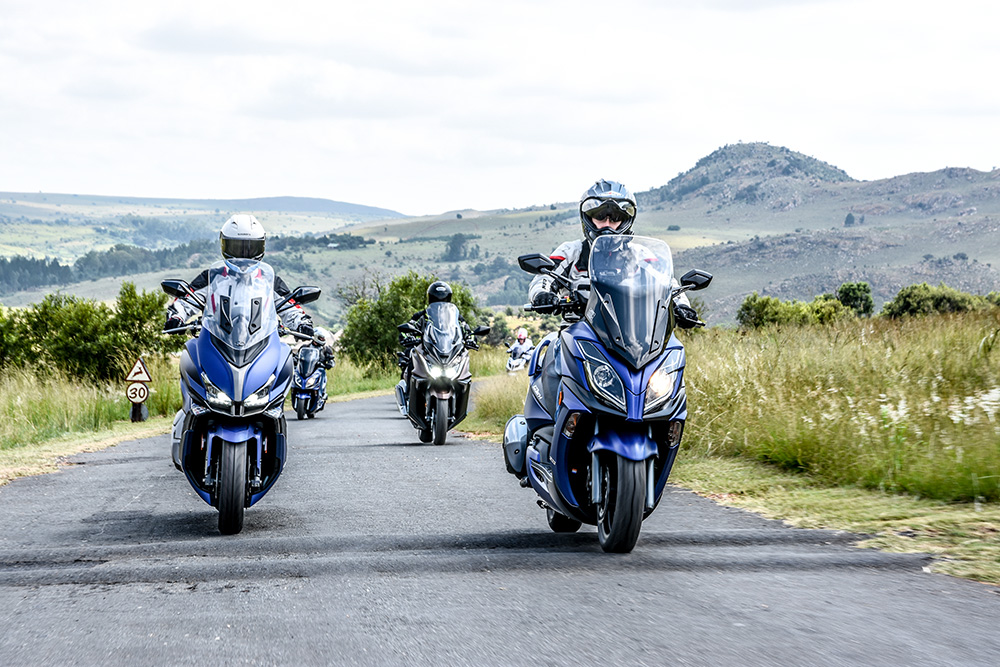 Kymco is one of the most respected scooter brands in South Africa, with a model line-up that covers everything from 125cc runabouts to 550cc maxi-scooters suitable for longer distances.
Always extremely good value for money, Kymco South Africa has announced a March Madness series of discounts on all models in the range.
Kymco Agility 125
The Kymco Agility 125 is the baby of the range although there is nothing junior about its ability. Weighing in at a featherweight 97kg, it is the perfect urban and city runaround. Previously costing R24,950, it has been discounted to R21,950.
Kymco Like 125
The Kymco Like 125 is an ultra-stylish scooter, not entirely unlike a Vespa in appearance. With a seat height of just 770mm, it is perfect for the vertically challenged rider and can top 100km/h. A discount of R5000 brings the price down from R39,950 to R34,950.
Kymco G-Dink 300i
The G-Dink 300i is the smallest of the 'maxi-scooter' range. Despite the 'cute' name, this is a serious machine suitable for covering long distances quickly and in comfort. A seat height of just 760mm makes it ideal for any rider and would be a great introduction to motorcycling for the beginner. Despite this low seat height, it is a reassuringly large motorcycle, being long and substantial, although this size is not translated to excessive weight. The price has been slashed but an incredible R10,000 from R49,950 to R39,950.
Kymco G-Dink 300i ABS
If that price discount isn't enough for you, you could try the G-Dink 300i ABS, which normally retails for R64,950 and is now discounted to R49,950!
Kymco AK550
Moving to the very top of the range, the AK550 is the flagship of the Kymco model line-up and is a serious performance distance-busting maxi-scooter. Fully equipped with Kymco's own Noodoe navigation, keyless ignition and Brembo ABS brakes, the AK500 is perfect for the cut and thrust of highway riding while possessing performance that will keep you ahead of any traffic in the urban jungle. Scintillating acceleration and an agile chassis gives a surprisingly dynamic ride but the best part is that R20,000 has been lopped off the price for March, taking it down from R154,950 to R134,950. That is a serious saving, as are the savings across the range.
For more information, contact your nearest Kymco dealer.