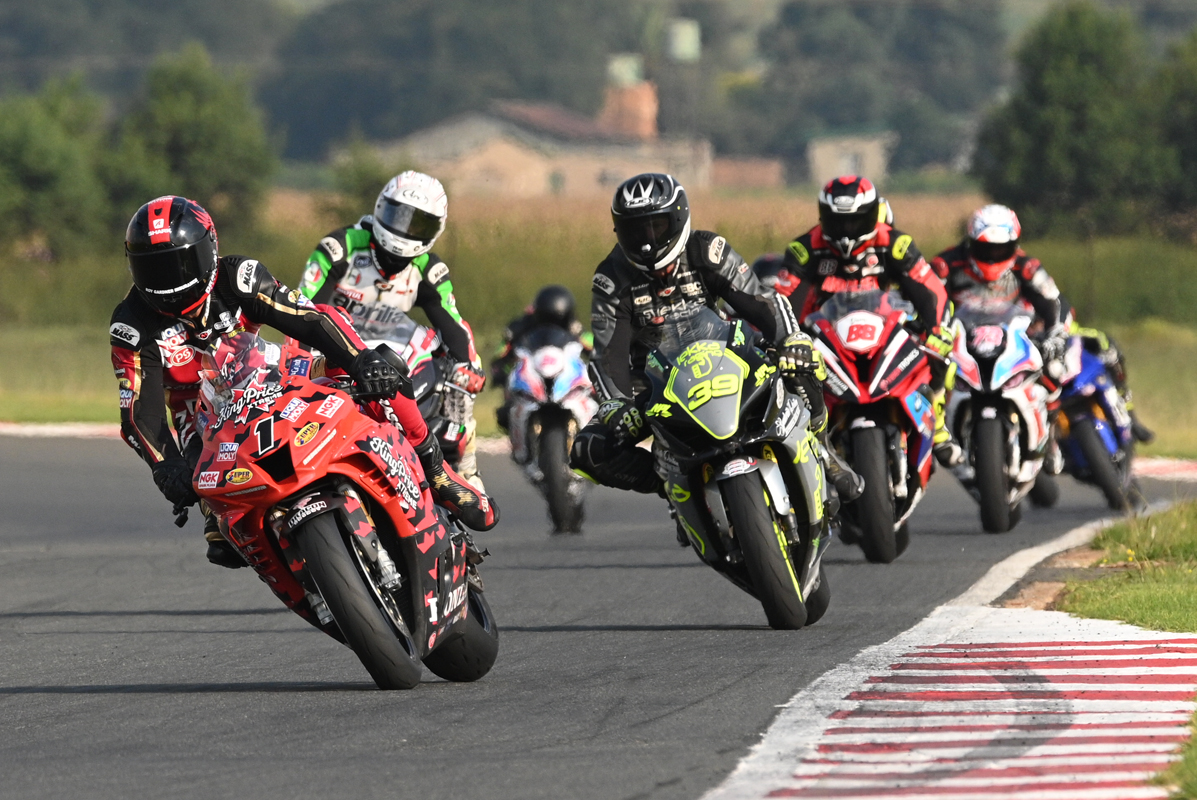 It's a well-known fact that motorcycle racing in South Africa has endured difficult times in recent years, with dwindling grids and a lack of competition, culminating in the cancellation of the South African Superbike Championship in 2021.
However, if last Saturday's round of the inaugural Motorcycle Racing Series of South Africa (MRSSA) at Red Star Raceway is anything to go by, then motorcycle racing in South Africa is on course for a full and welcome resurgence. A full day's racing was promised and duly delivered, with races covering seven categories in action.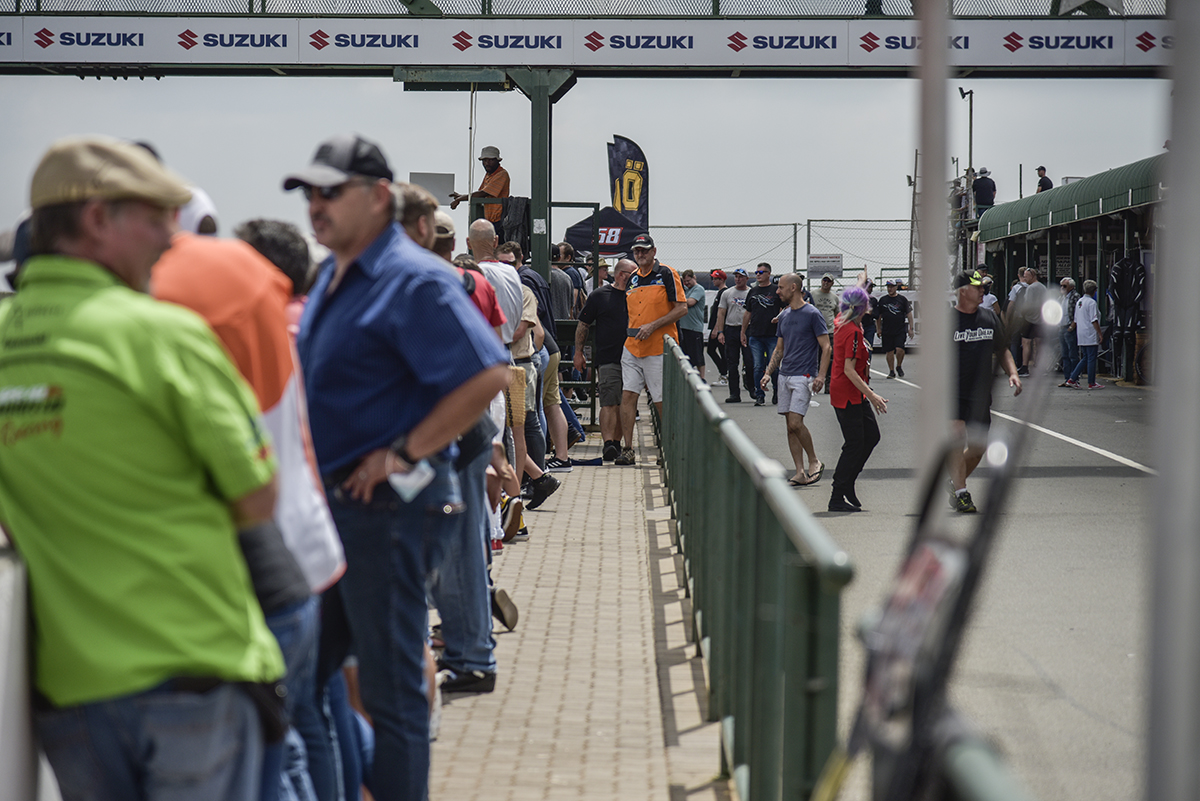 Racing categories:
Ultimate Superbike Championship (National level superbike (1000cc)/Supersport (600cc)
Unlimited Superbikes (Regional level Superbike/Supersport)
Open Superbikes (Street Bike, Novice, Brunch Run level)
BOTTS (V-Twins and V4s)
Masters (Riders over 45 years old)
Sub-500 (Machines 500cc and below)
Classics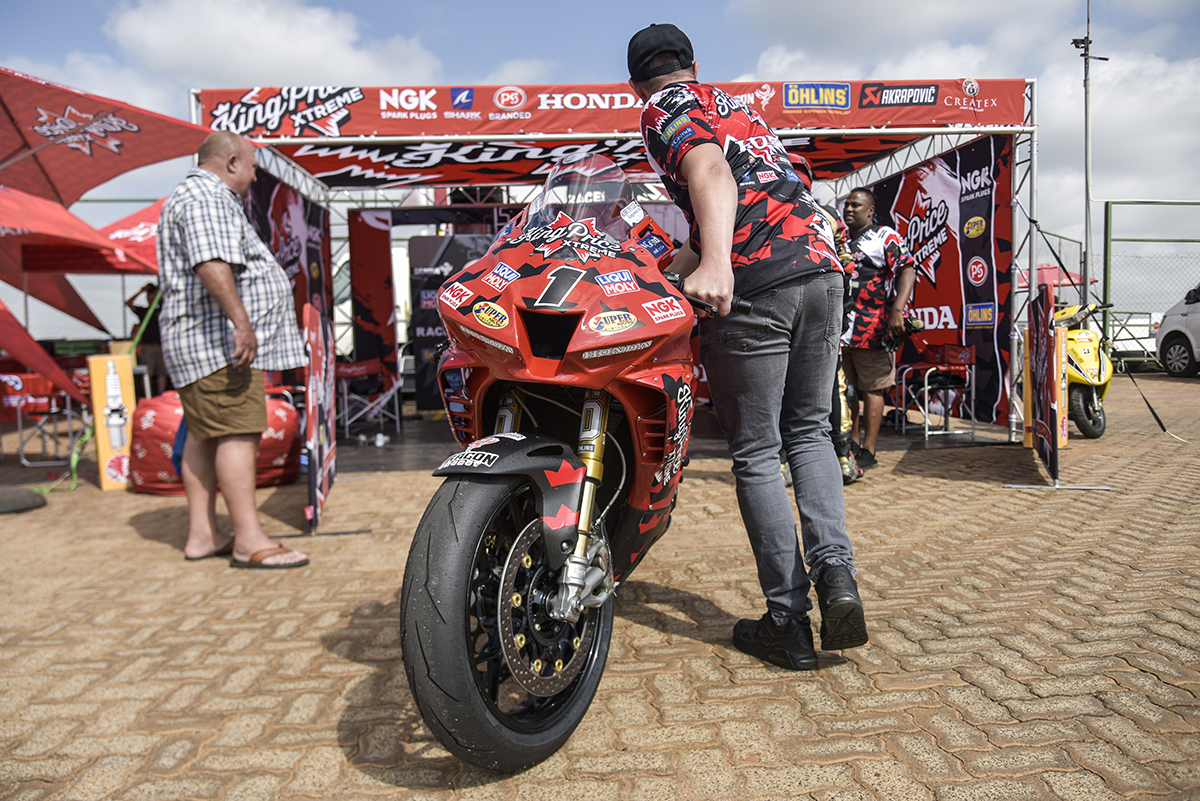 Whilst there was something for everyone in that mouth-watering line-up, it would be fair to say that the collective attention would be on the Ultimate Superbike Championship, featuring the best national riders on the fastest Superbikes and Supersport bikes.
Conceived in 2021 as a replacement for the defunct SA National Superbike Championship, the Ultimate Superbike Championship is a no-holds-barred challenge to find, as the name suggests, the Ultimate Superbike Champion.
The 2021 season comprised three exploratory rounds and Clinton Seller on the King Price Xtreme Honda Fireblade took the title. That it wasn't won without a fight showed that the series worked and was ready for expansion into 2022.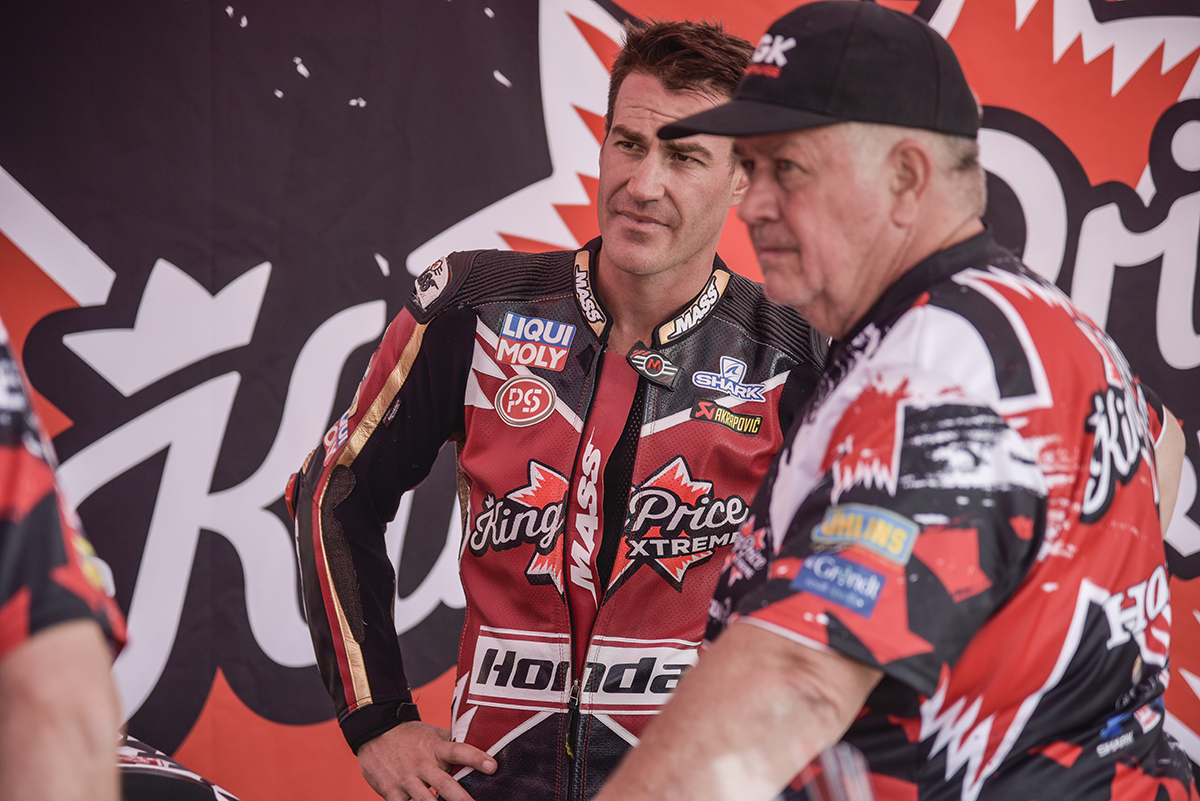 Despite the gap between the last race of 2021 and the first of 2022, the King Price Xtreme team burned the midnight oil to be ready for Red Star Raceway. That they had got their sums right was evident right from the first practice session, when Clint set a blistering pace that left everyone reeling.
Despite insisting that he was going to ease himself into things gently, Clint proceeded to set a lap time of 1:50.7, the first sub 1:51 lap ever for an inline four-cylinder motorcycle ever recorded at Red Star. This was an incredible achievement for the first race of a new season and with it, Clint firmly pinned his colours to the championship mast yet again.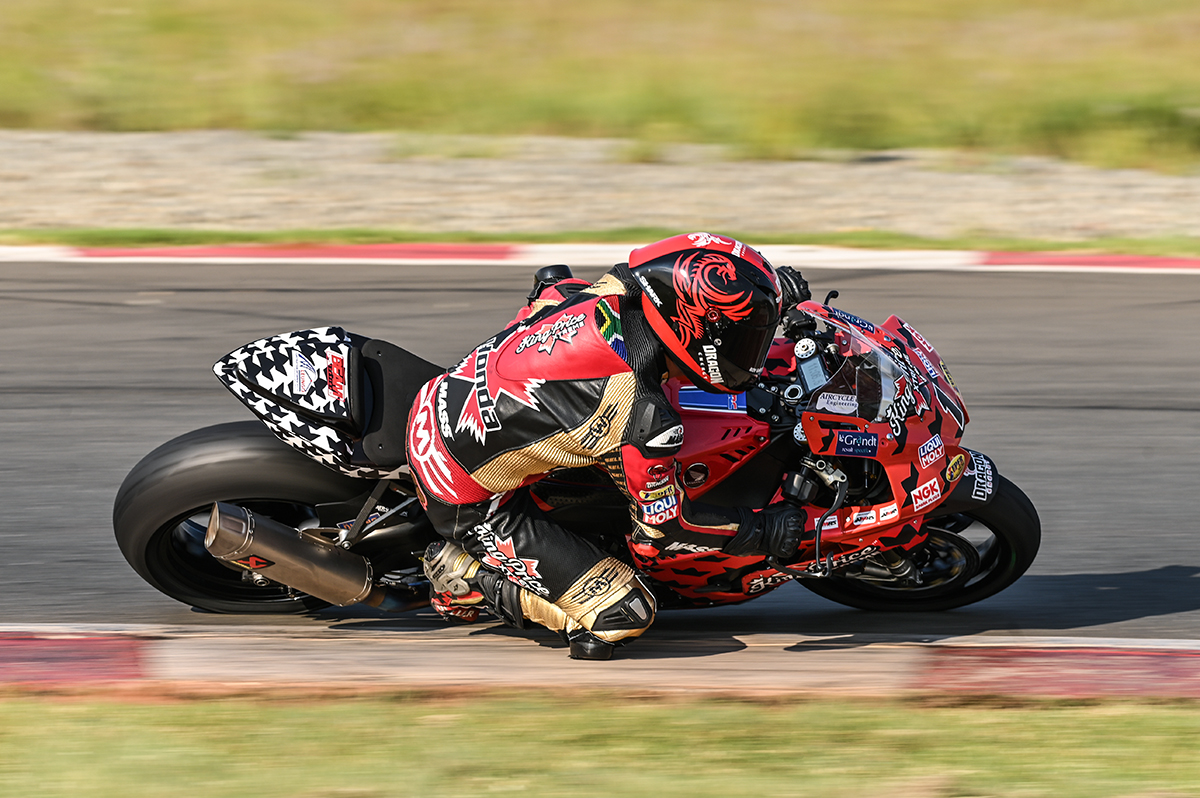 This lap time was to have implications for other riders. Under the 107% rule, anyone lapping outside 107% of Clint's lap time wouldn't qualify for the race. Now, a sub-2 minute lap of Red Star is a very fast lap indeed and to be bumped down to the Open Superbikes class for lapping at 'only' 1:58 or:59 was a bitter pill for some to swallow. But they are the rules, however unfair they might seem at the time. As Clint explained, Red Star is a very technical track, with a large disparity in lap times and it is not expected that other tracks on the calendar will throw up the same issues.
Seller duly translated pole position into two dominant race victories, finding the set-up of his CBR1000RR-SP Honda to be just about perfect, enabling him to reel off fast laps at will. It was a performance that gave the team an incredible boost of confidence for the rest of the season and justified all the pre-season hard work.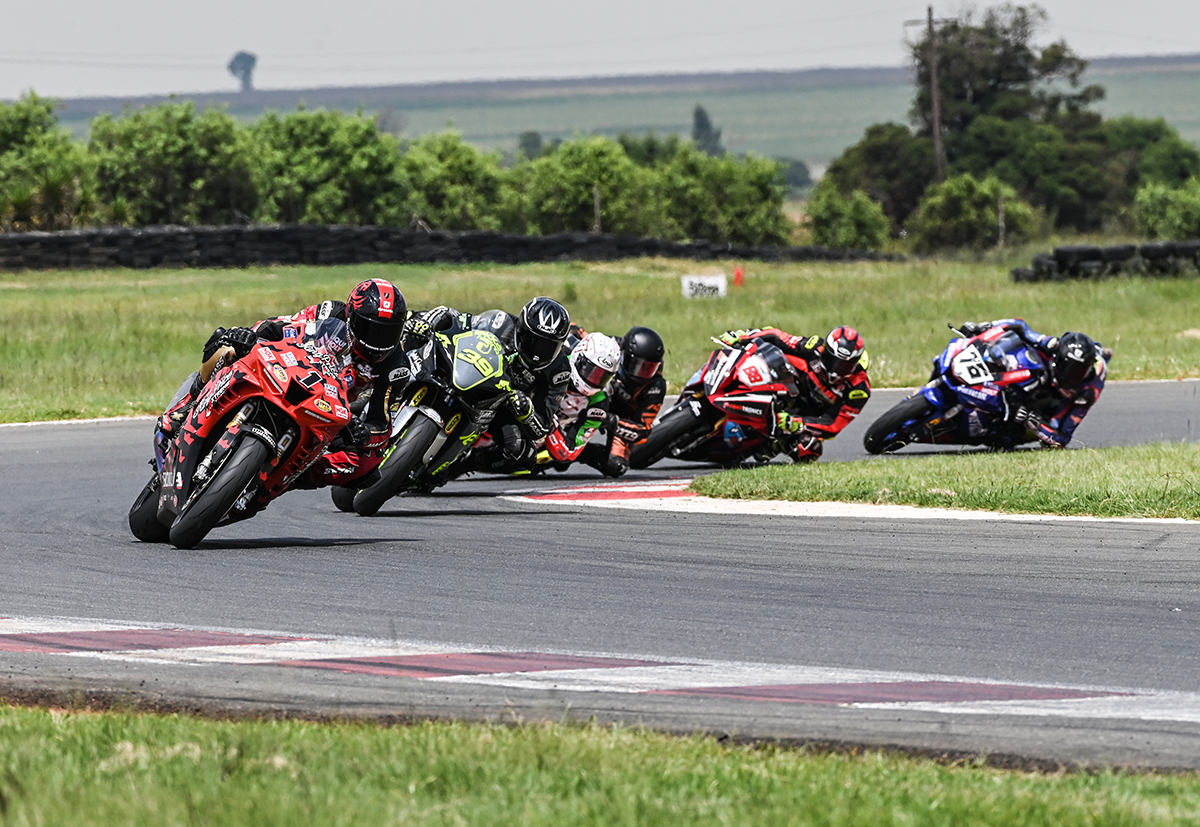 Clinton's team-mate, Leungo Gaorekwe, is surely the rising star of SA motorcycle racing. At 17 years old, he is displaying all the talent and determination to take him to the very top, not only in SA, but on the global stage as well.
The 600cc Supersport class is incorporated into the Superbike class for the races and Leungo recorded two perfect 1st-in-class results on his Honda CBR600 to head the points table heading into the next round.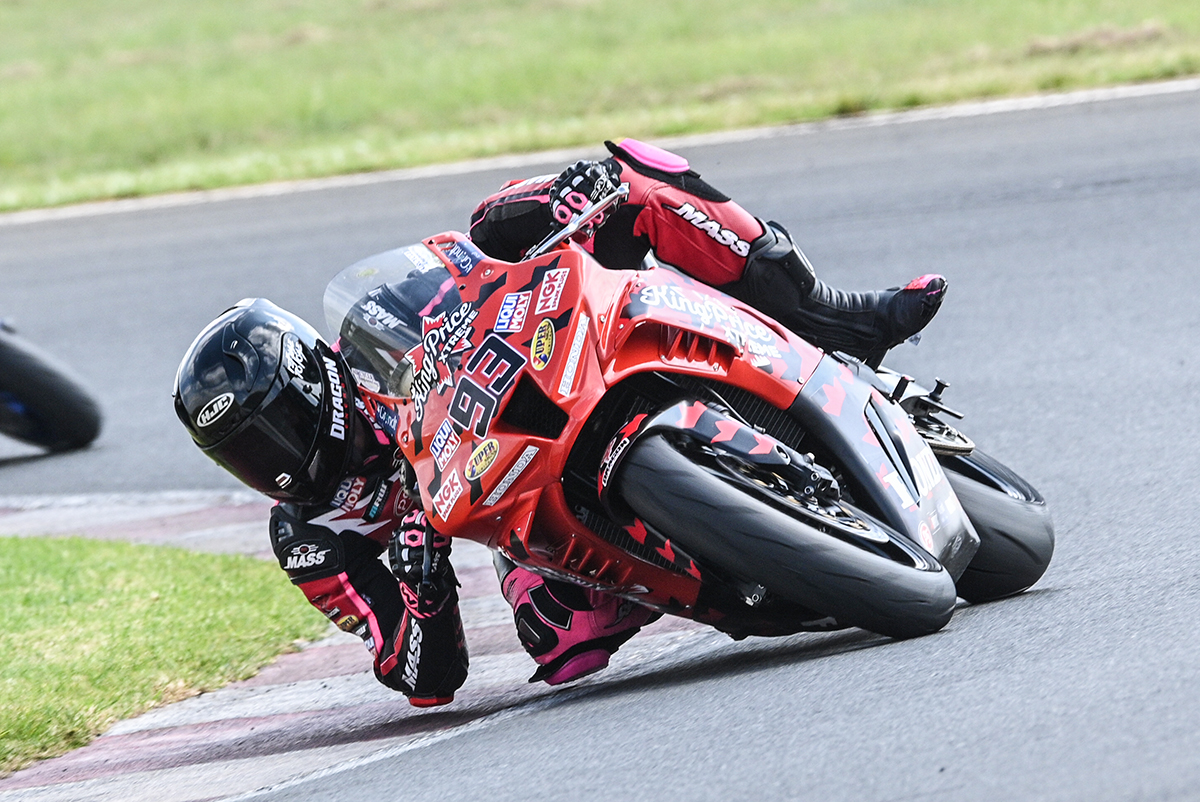 It wasn't all plain sailing, however. In race one, Leungo was running a close second in his class, only for that to be converted to the first two laps from the end when the leader fell off. It was Leungo's debut victory in his debut race in the series. In race two, Leungo had a fantastic race-long dice with Clinton Fourie and the battle was only resolved at the very last corner of the last lap when Leungo performed a perfectly executed out-braking manoeuvre to get ahead and he crossed the line a mere 0.4 seconds in front. This is definitely a young man to watch in the months and years to come.
But the day wasn't only about the Ultimate Superbikes. Every single class produced some great racing action for the impressively large crowd to enjoy and, luckily, the weather behaved to make it a brilliant day out. It was the best tonic after two years of relative isolation to wander through the crowded pits and see faces and friends both old and new and to savour the sounds and smells of racing bikes in all their shapes and sizes. The organisers of the MRSSA deserve not only a big round of applause but our continued support of this important racing series.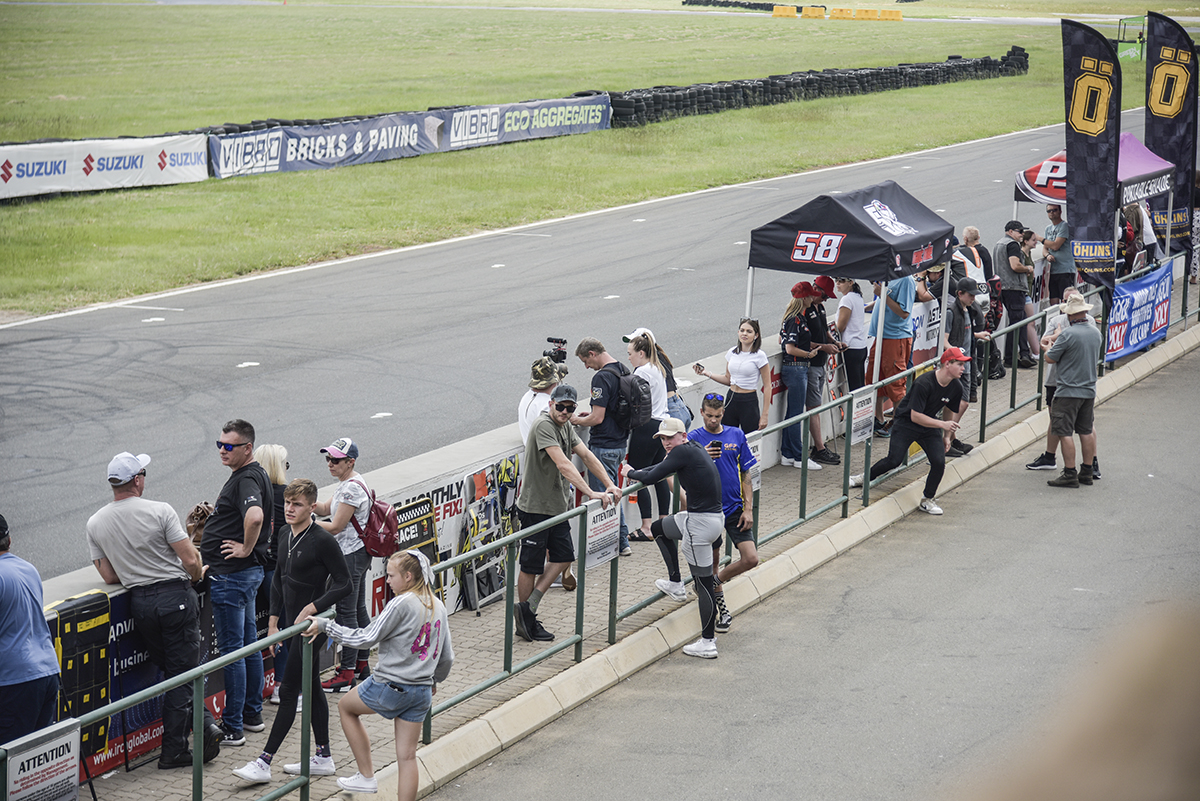 There are eight rounds in 2022 and the remaining rounds are as follows:
Phakisa, Welkom – 20/21 May
Aldo Scribante (Port Elizabeth) – 24/25 June
Prince George (East London) – 29/30 July
Red Star Raceway – 19/20 August
Phakisa – 23/24 September
Dezzi Raceway (KZN) – 21/22 October
Zwartkops – 25/26 November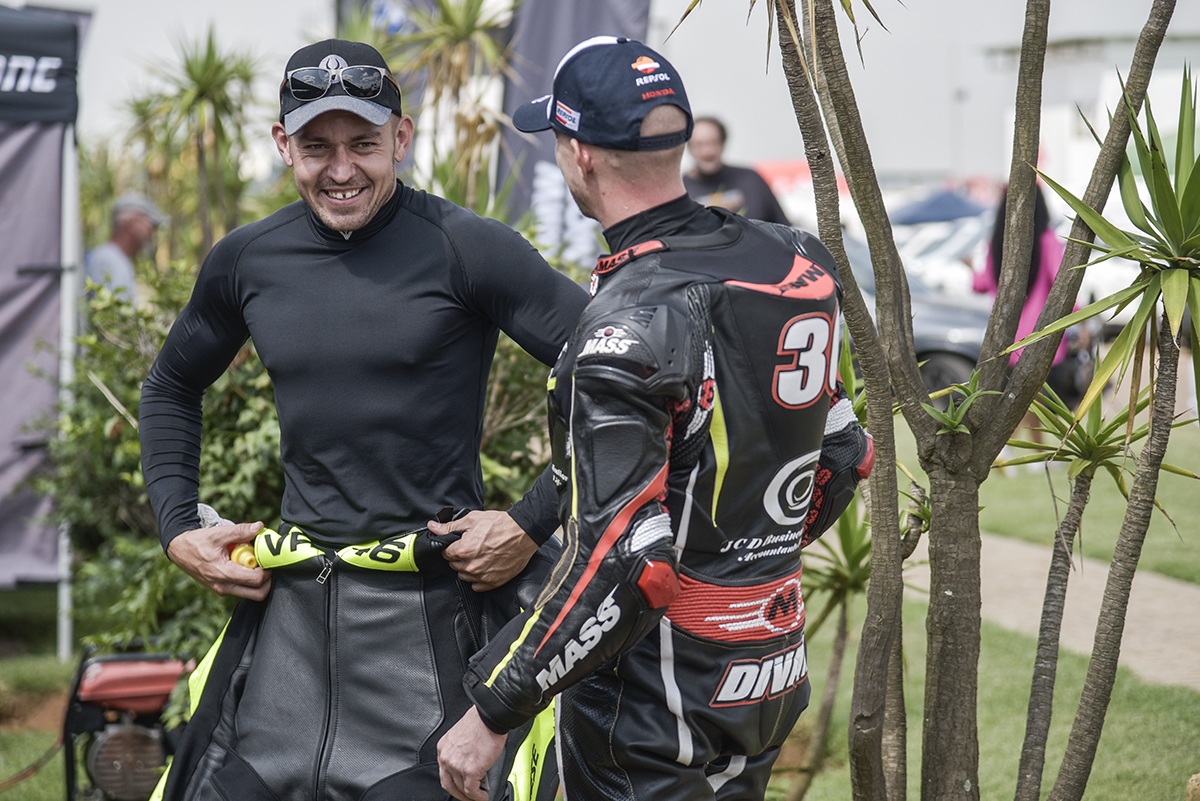 Round 1 Results

(All positions are overall results from two races per category)
Ultimate Superbike:
1. Clinton Seller
2. Allan Jon Venter
3. Michael White
Supersport 600:
1. Leungo Gaorekwe
2. Clinton Fourie
3. Keegan Mills
Unlimited Superbikes:
1. Adriaan Van Dalen
2. Luca Bertolini
3. Stephen Van Den Berg
Classics:
1. Paul Jacobs
2. Lionel Black
3. Tom Maritz
Open Superbikes Premier:
1.Tieme Nankervis
2. Zoe Bosch
3. Tristan Matthews
Open Superbike Novice:
1. Nkululeko Majola
2. Rudi Du Preez
3. Oliver McKay
Masters:
1. Mark Van Den Berg
2. Jaco Gous
3. Marius Marais
Sub-500:
1. Nicole Fourie
2. Kgopotso Mononyane
3. Taigh Janse van Rensburg
BOTTS:
1. Frans Fourie
2. Paul Kruger
3. Alan Hulshcer
For more information on the series visit: www.motorcycleracingseriessa.org