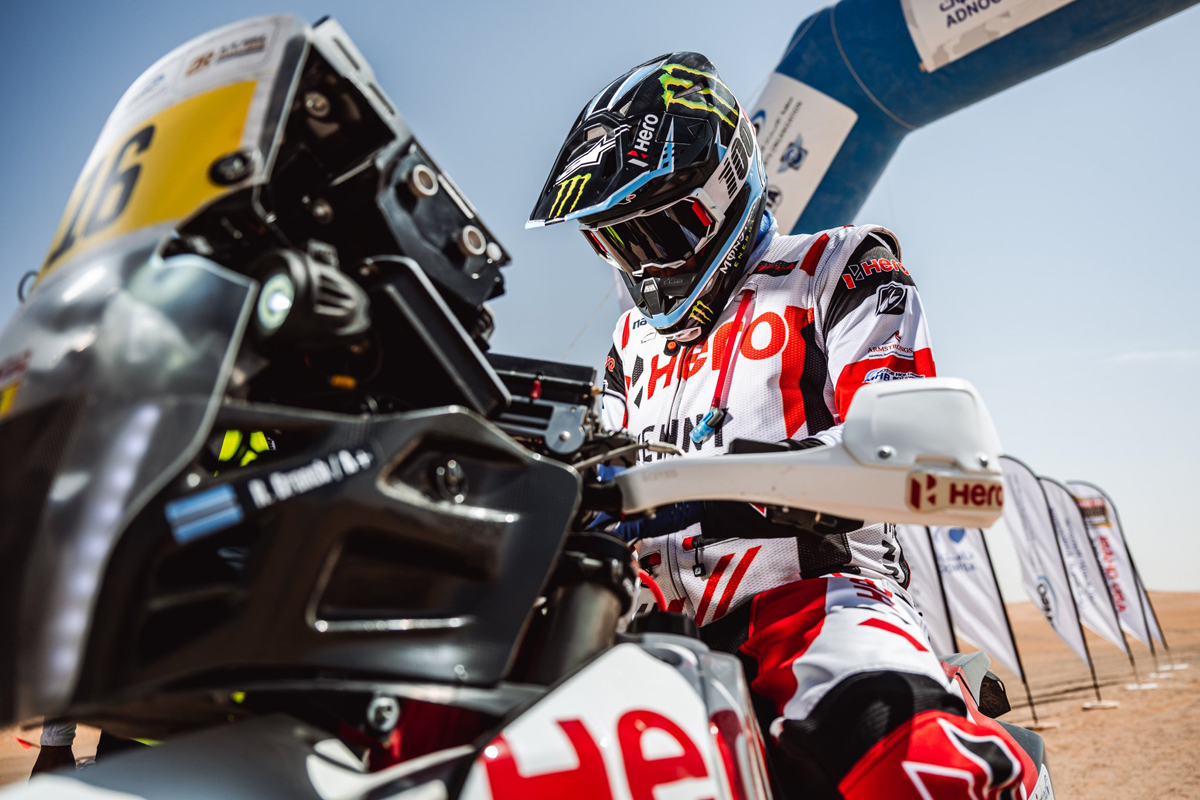 As always, January's Dakar Rally was as severe a test of rider and machine as ever and only the best prevailed.
The 2022 Dakar was significant for another reason; for the first time ever, a stage was won by an Indian manufacturer. Hero Motorsports rider Joaquim Rodrigues set the fastest time on Stage 3 on his way to 13th overall.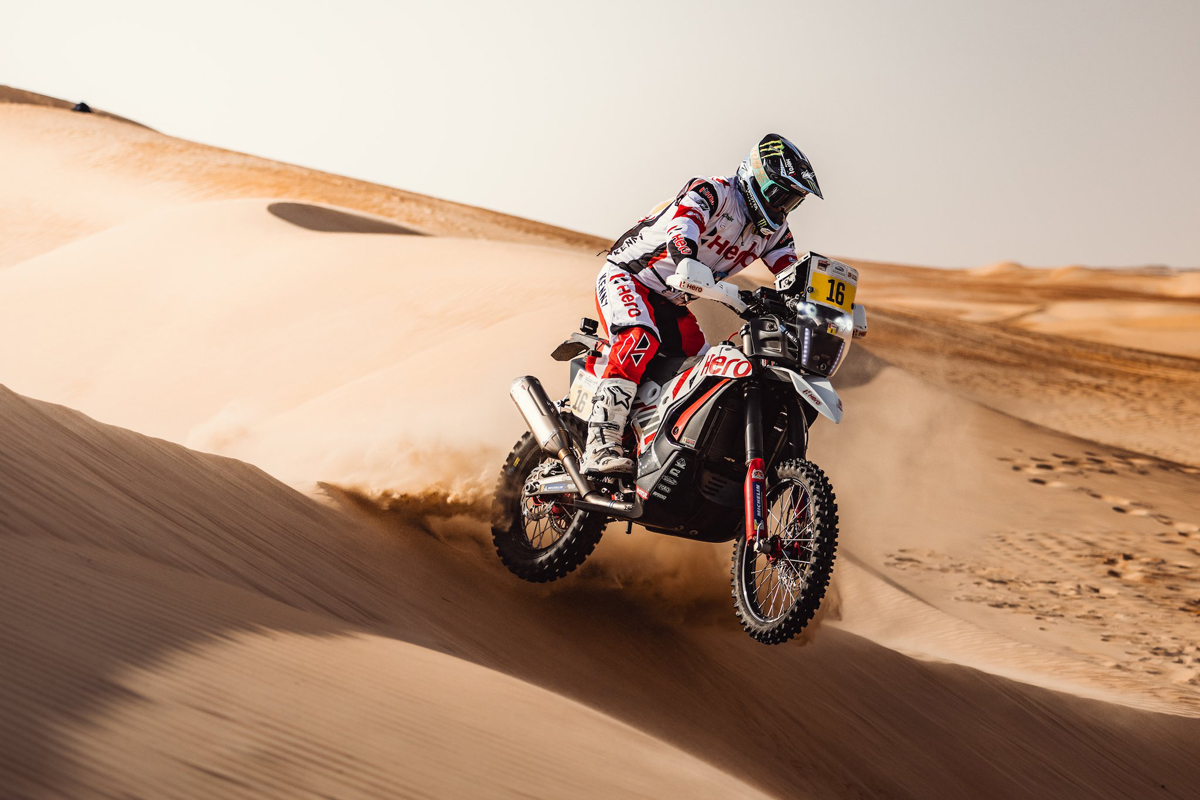 Another significant event occurred at the beginning of February as local hero Ross Branch switched allegiance from Yamaha to the factory Hero Motorsports team for the 2022 season. That, of course, will include the 2023 Dakar Rally.
Ross popped into Hero SA in Bryanston recently to thank them for arranging his practice Dakar Bike. "We flew the bike and parts in from a Hero Motorsport subsidiary in Germany where the Heros are developed and built"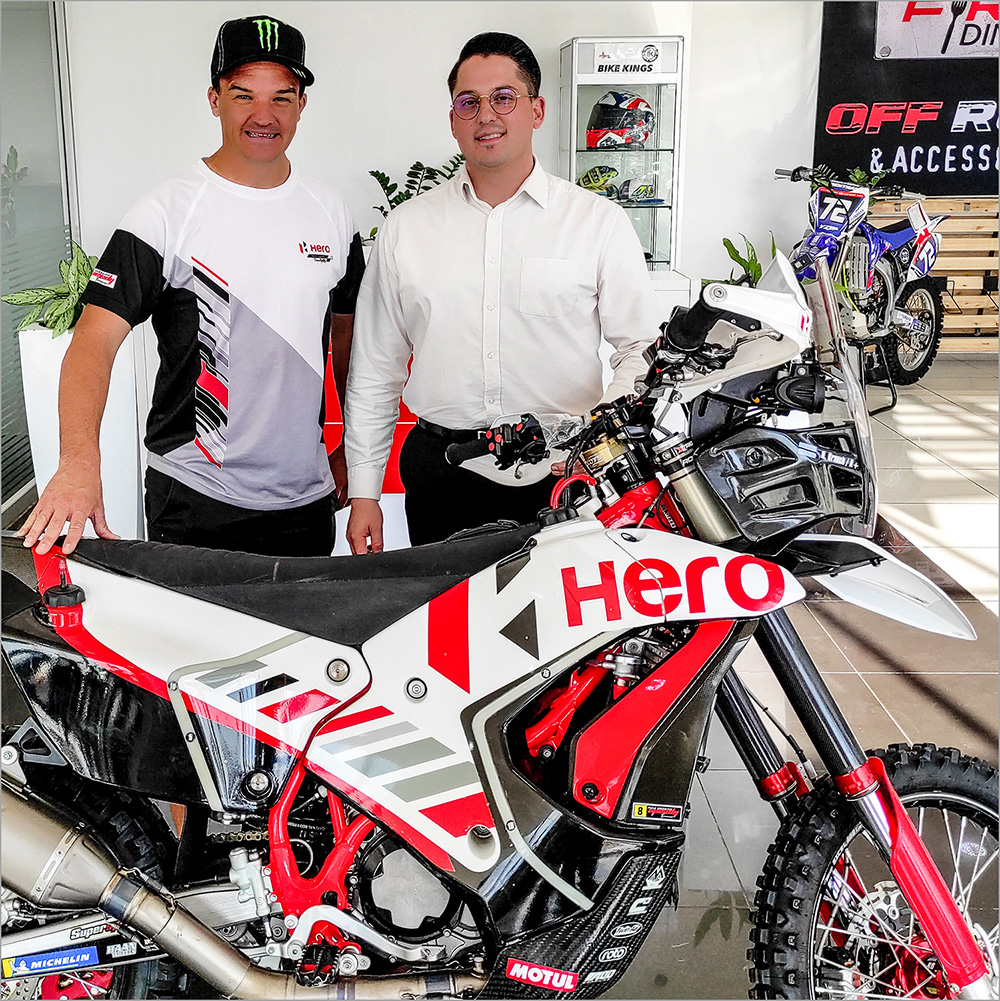 Although a costly exercise, a rider of Ross' calibre can only bring success to Hero Motorsports and Hero SA. Ross will also be spending time out of the saddle, attending a number of dealer and customer evenings, engaging with enthusiasts on topics such as navigation, planning, training and so on.
It's also a great opportunity for customers and enthusiasts to see the bike and how advanced Hero are in building race bikes, as well as their commitment to quality and reliability. The entire 450 Rally motorcycle has been developed by Hero and has gained a solid reputation for its speed and reliability.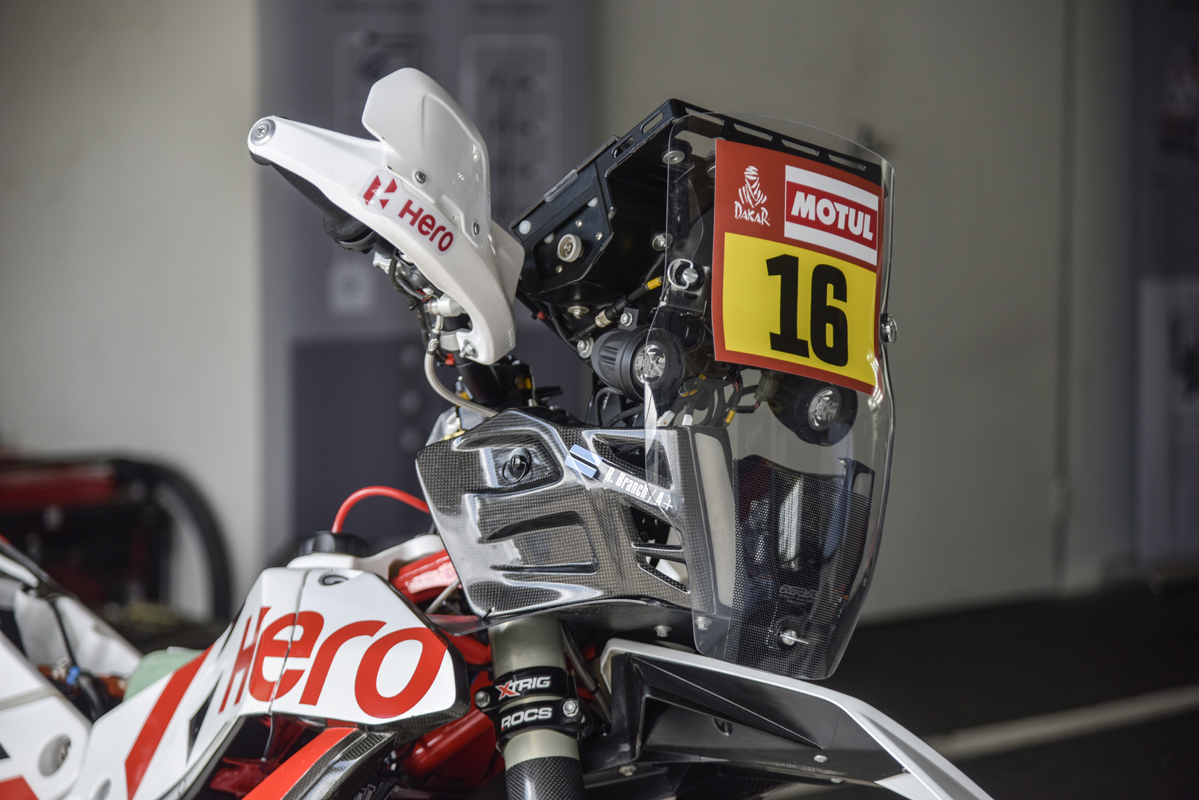 Sitting down with Ross for a chat, it was interesting to learn why he had made the switch from Yamaha to Hero and his future plans.
Ross was quick to point out that he enjoyed his time with Yamaha and that it was a fantastic team and he learnt a lot with them. So why leave for an Indian brand?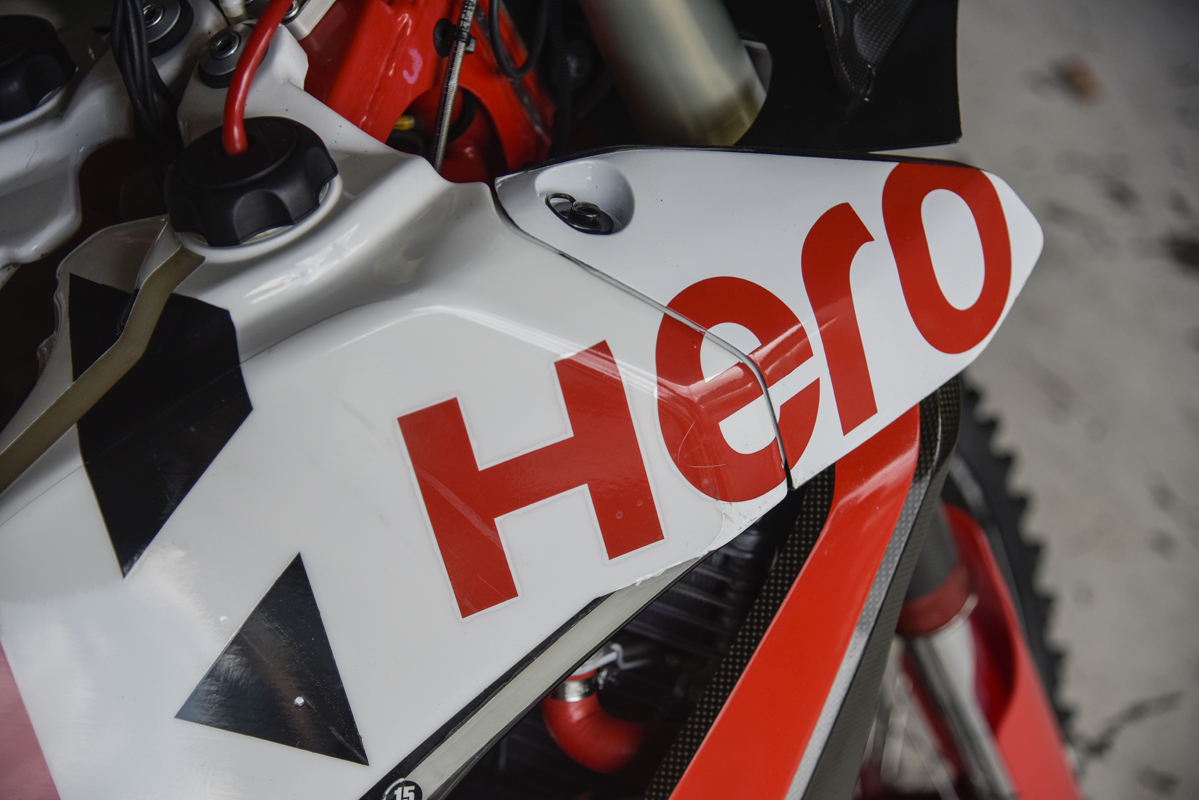 "Well I was offered rides from all the top manufacturers but Hero is known for being one of the fastest Dakar bikes. The reliability is one of the most important factors and, coupled with Hero's commitment to me as a rider and being part of a family including the family at Hero SA, the support is phenomenal.
"I rode the bike for the first time and only rode about 60km due to my injury. We then raced Abu Dhabi where I fell in stage 1 but won stage 2 which was great for the team. After that we decided to take it easy, I am really getting to grips with the bike and its speed. I'm excited to be working with Hero SA."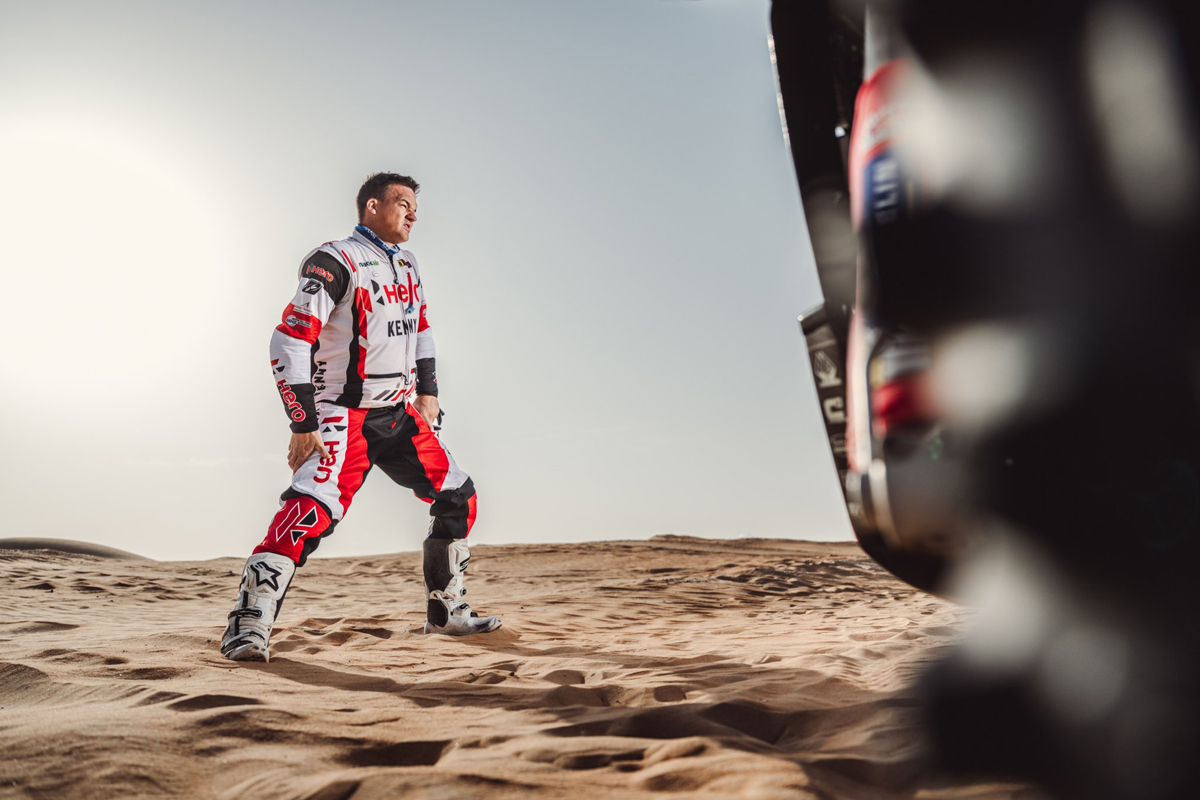 He's not the only one who is excited! Hero's continuing success on the international Rally stage will bring additional colour to an already impressive line-up of manufacturers. As this year's Dakar proved, Hero is in it to win it and, in Ross Branch, they have the perfect rider to help them achieve the top step of the podium.
With the involvement of Hero South Africa in Ross Branch's season, there are plenty of opportunities for Hero dealers and customers to get in on the action through incentives such as; Top Dealer visits to Dakar, the XPulse riding experience and rider training for the forthcoming hero XTracks off-road event later this year.
For more information, contact Hero South Africa on 011 467 0737.