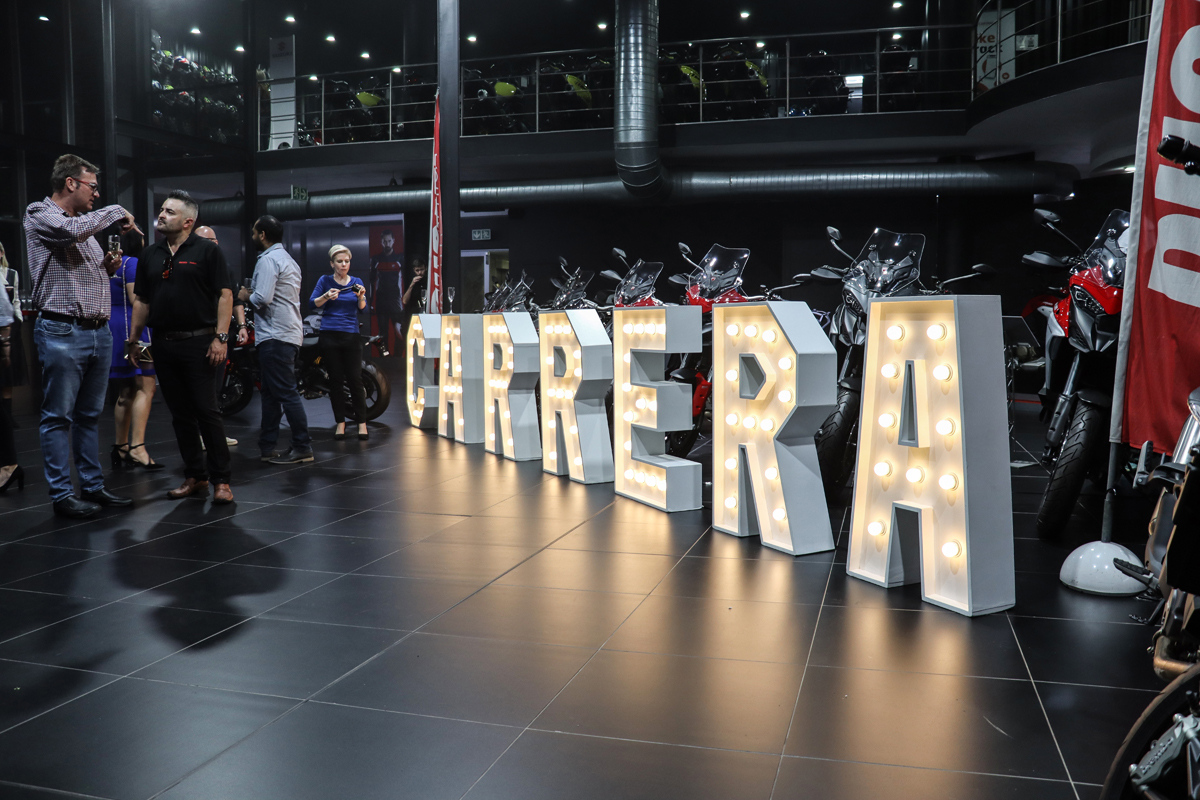 We visited World of Motorcycles last week to attend a function celebrating the announcement during March, of a four-year partnership between Carrera, the celebrated Italian eyewear company and Ducati, the iconic Italian motorcycle manufacturer. MotoGP fans would have noticed the incredibly cool and stylish sunglasses worn by Pecco Bagnaia and Jack Miller in recent weeks. These are part of a freshly launched 'Carrera/Ducati Collection' of sun and optical glasses specifically designed for motorcyclists and those with a sporty, adventurous approach to life.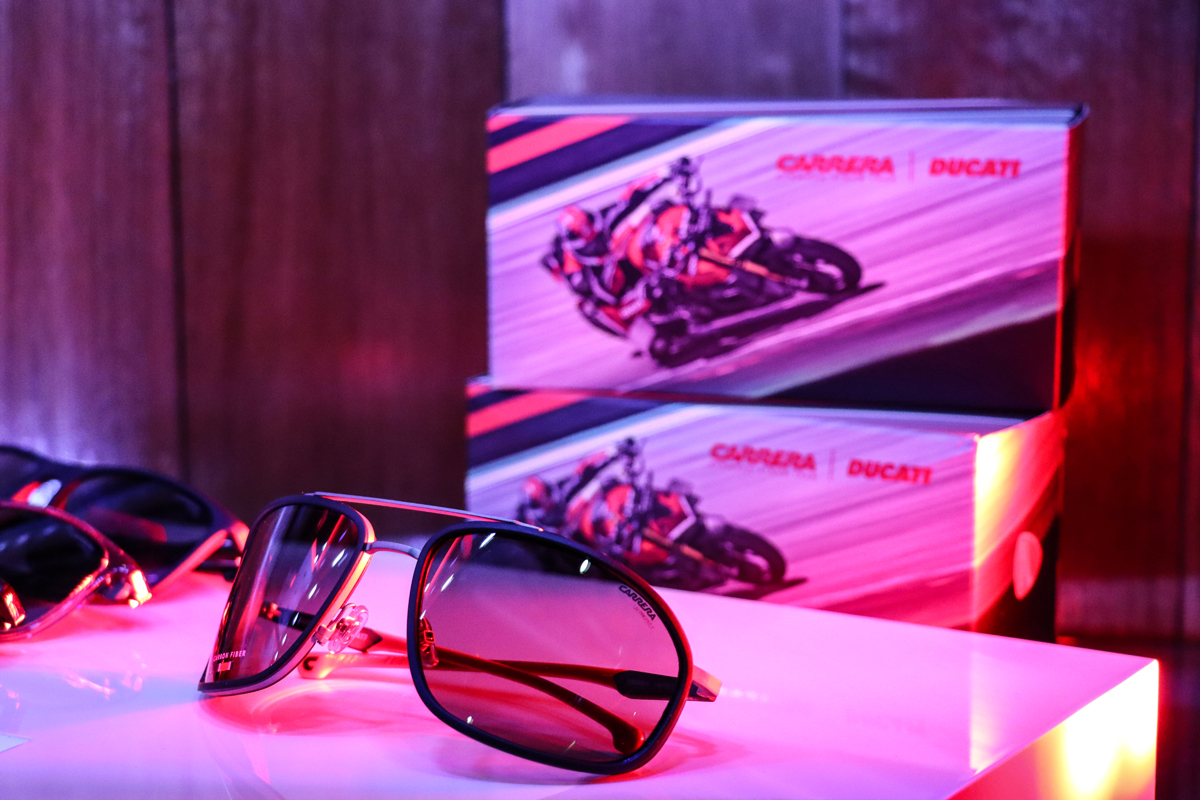 We already know and love Ducati, but who is Carrera? Way back in 1956 an Austrian fellow named Wilhelm Anger, inspired by the Carrera Panamericana motor race, started a company named 'Carrera', manufacturing eyewear. In 1964 Carrera patented 'Optyl', a heat hardened plastic weighing 20% less than acetate, for frames that caused less allergic reactions to wearers and which gave a 'memory' fit due to their elasticity and dimensional stability. 1974 saw a motorsport partnership with their iconic Carrera Porsche design, made famous by the King of Cool himself, Steve McQueen. The 1980s saw Carrera sponsorship of the America's Cup yacht race, the 1988 Winter Olympics and Formula 1.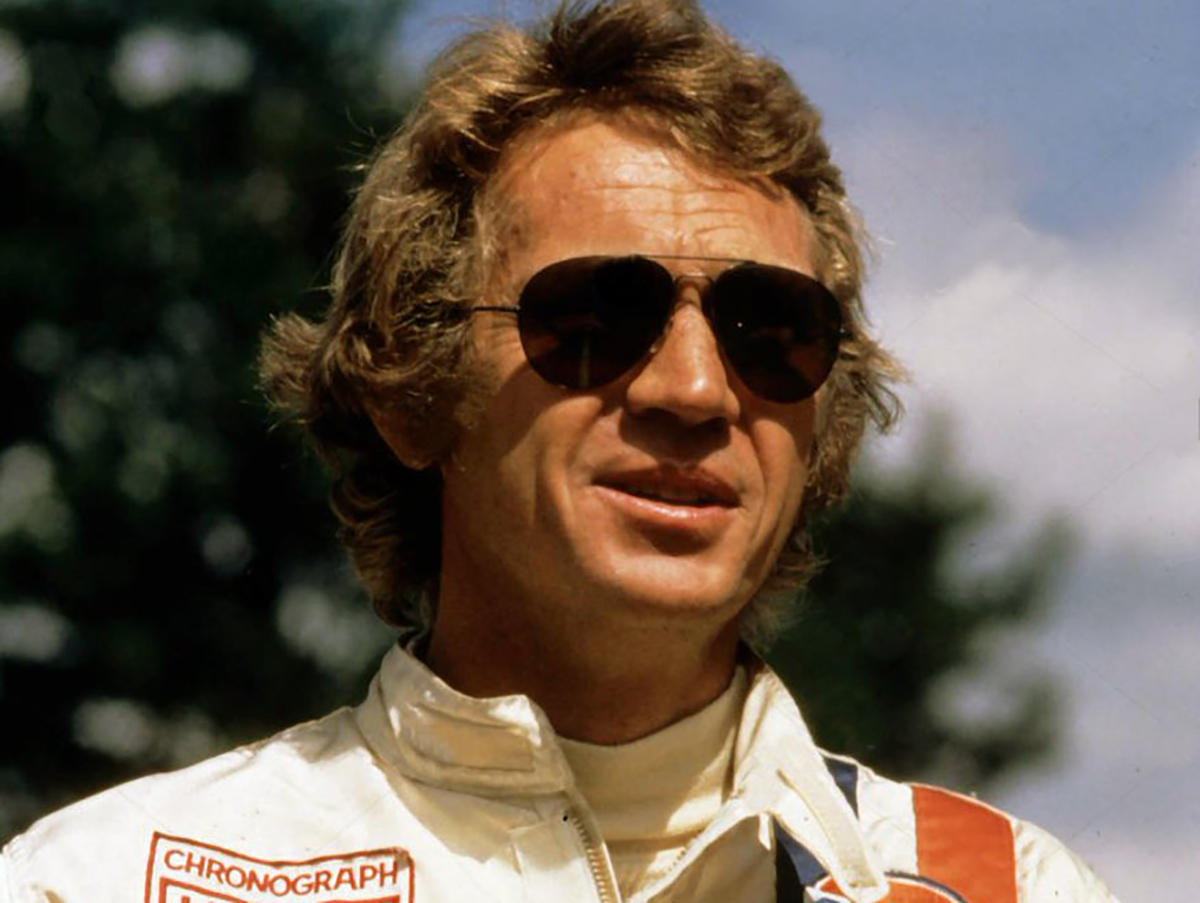 The Italian famous brand group Safilo S.p.A acquired Carrera in 1996 and moved the headquarters to Padova in Italy. They manufacture eyewear for their own brands, Carrera, Blenders eyewear, Polaroid, Tommy Jeans, SAFILO, Seventh Street, Smith and Prive' Revaux and many licensed brands like Banana Republic, Under Armour, Carolina Herreras, Tommy Hilfiger, Jimmy Choo, Pierre Cardin, Fossil and Levi's, to name a few.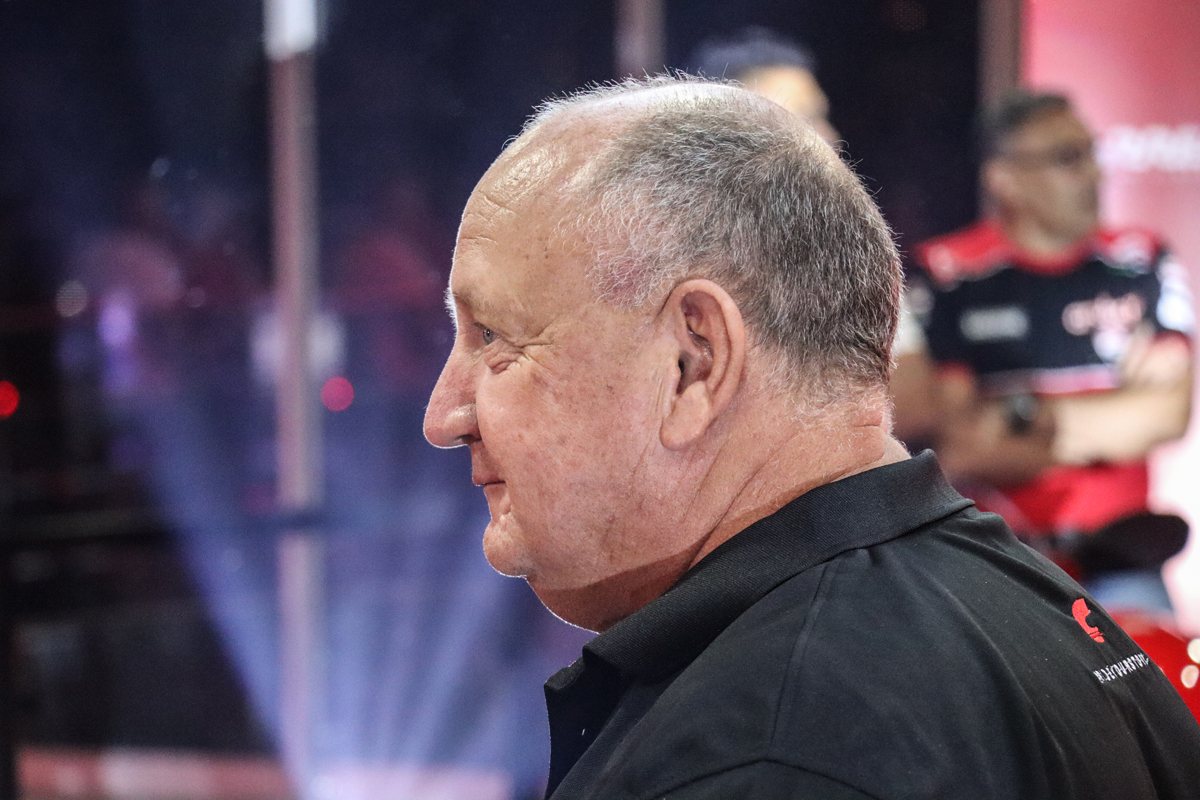 Ducati's Jos Matthysen had us chuckling as he recounted his initial meeting with Carrera's Garth Olivier. Needless to say, Garth has been fast-tracked into the motorcycle scene in no uncertain manner. From never even straddling a motorcycle, Garth has earned his stripes and will be going along on the next Ducati Mystery Tour. To celebrate this exciting partnership, Garth launched an incredibly exciting promotion.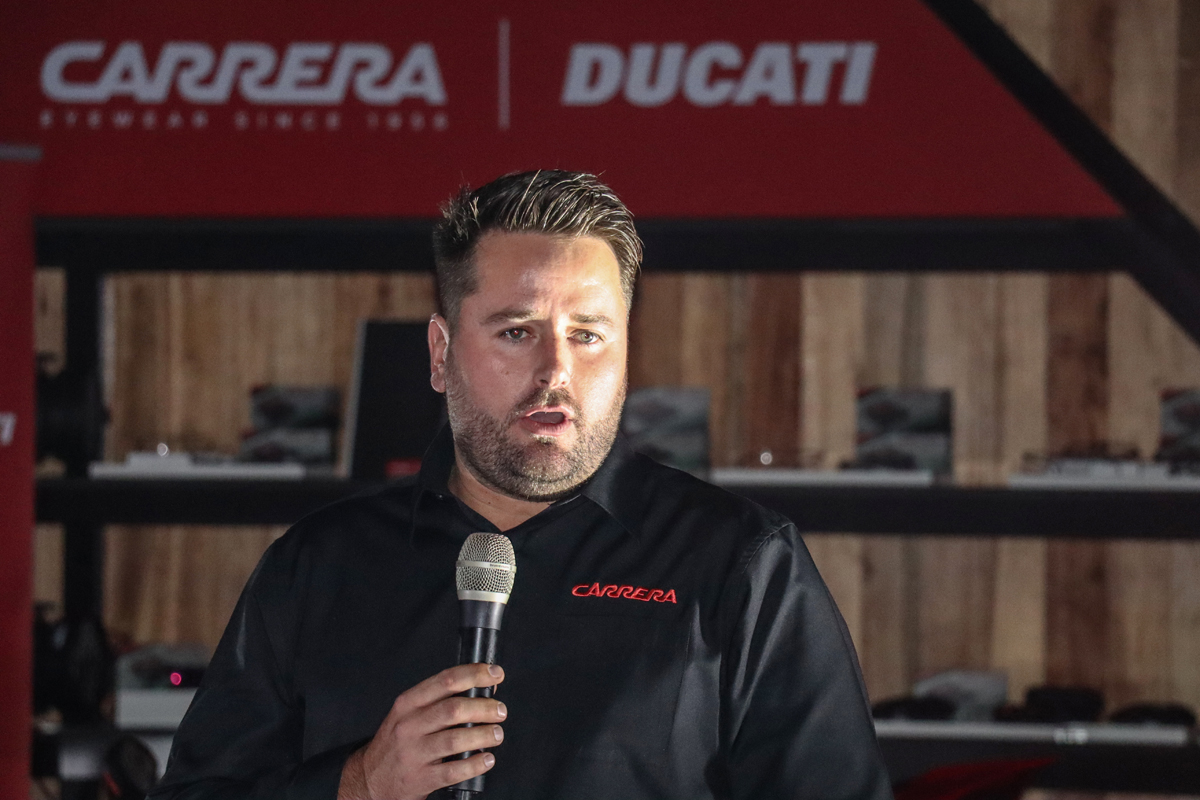 After giving us the lowdown on the new partnership, he unveiled a Ducati Monster, stunningly detailed by 300 Plus, World of Motorcycles superb in-store pimp artists, which is the giveaway in the Carrera promotion. Subtle pinstriping and Carrera decaling make the red Monster pop. The 'piece de resistance' is a Carrera sunglass case mounted on the handlebar mount. Nice!
This Italian soul mover will be won by some lucky person who:
Purchases a set of Carrera frames from a participating store and receives a scratch card
Scans the QR Code and enters their details
Likes the Carrera Facebook page
Retains their proof of purchase
T's&C's APPLY
When out and about wearing your new Carrera's you are encouraged to #rideyourstory and share your Carrera lifestyle shots. It is really exciting when two brands come together, notably when they are Italian icons. The Italians have a way of making a style statement like no other. This is especially true of both Carrera and Ducati. A place where form and function blend perfectly.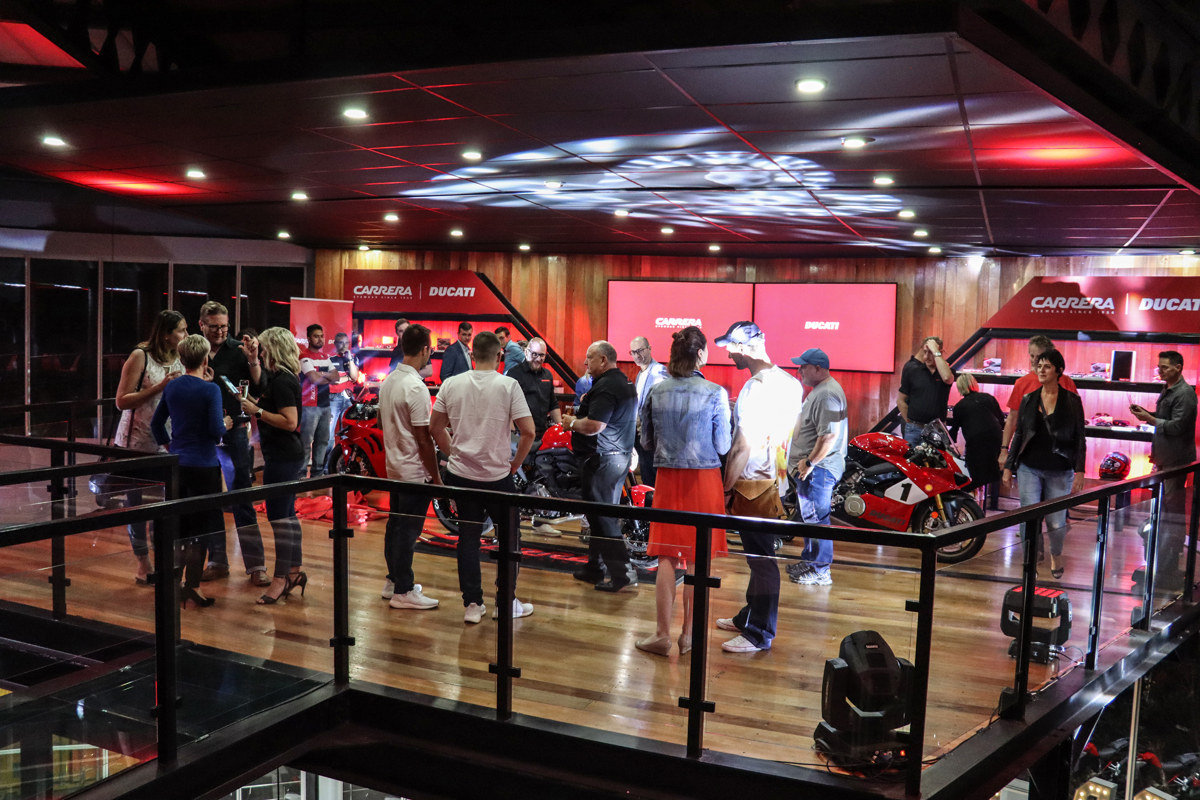 The event at World of Motorcycles was Italian in every detail. The drinks and food dishes served were all typical delicious Italian fare. The venue too was perfect. Punishing pasta surrounded by the Carrera's and Ducati's on display made for a really splendid affair. Our thanks to Carrera, Ducati, 300 Plus and all those who contributed to a truly enjoyable event.
For more information visit: www.ducati.co.za