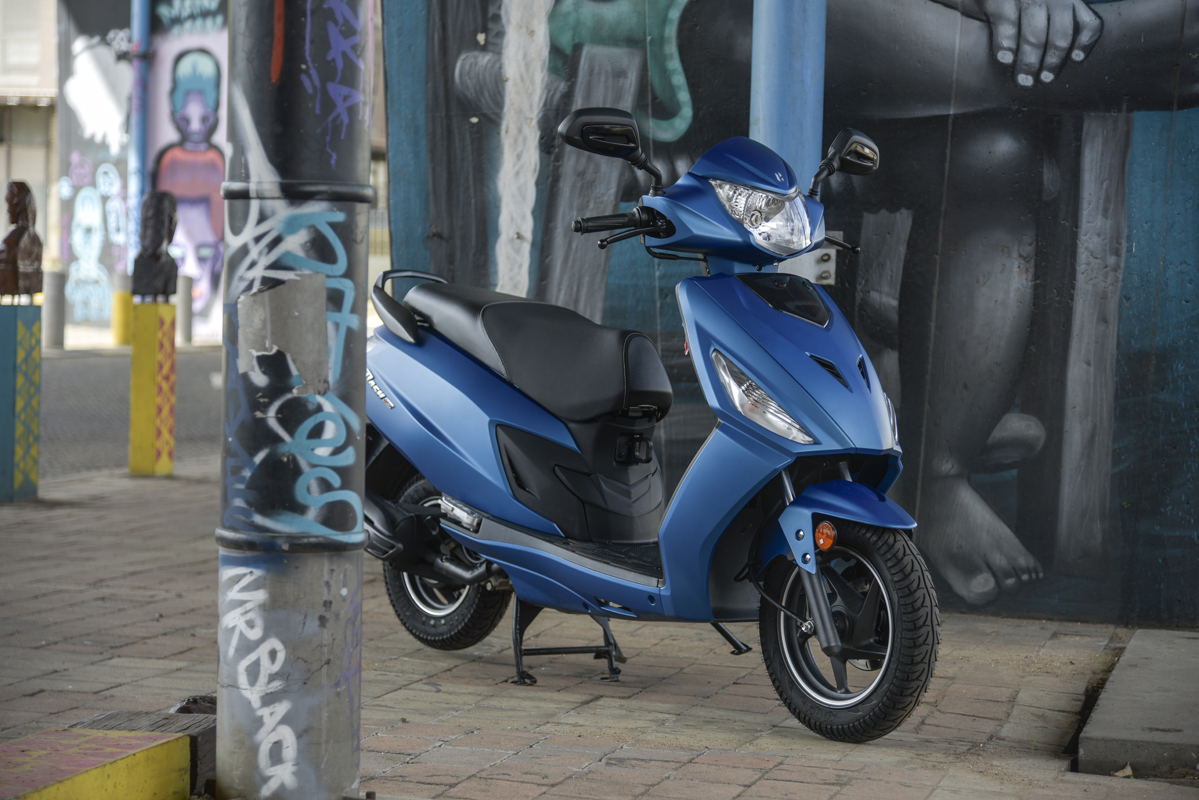 Over the last few years, the world has become thirstier, overpopulated and, dare I say, strange. But vehicle manufacturers have become more focused than ever on the impact of climate change. Out the door goes your beloved petrol dragon, and in comes a sensible daily that leaves enough change in your pocket for dessert.
It's true: the more fuel hikes we see, the less we care about horsepower, and the less we want to burn rubber with our life's savings on each ride. This is where downscaling comes in—and no, this doesn't mean downgrading or selling your beloved petrol guzzler. It just means parking it during the weekly grind, and saving it for those special weekend burns.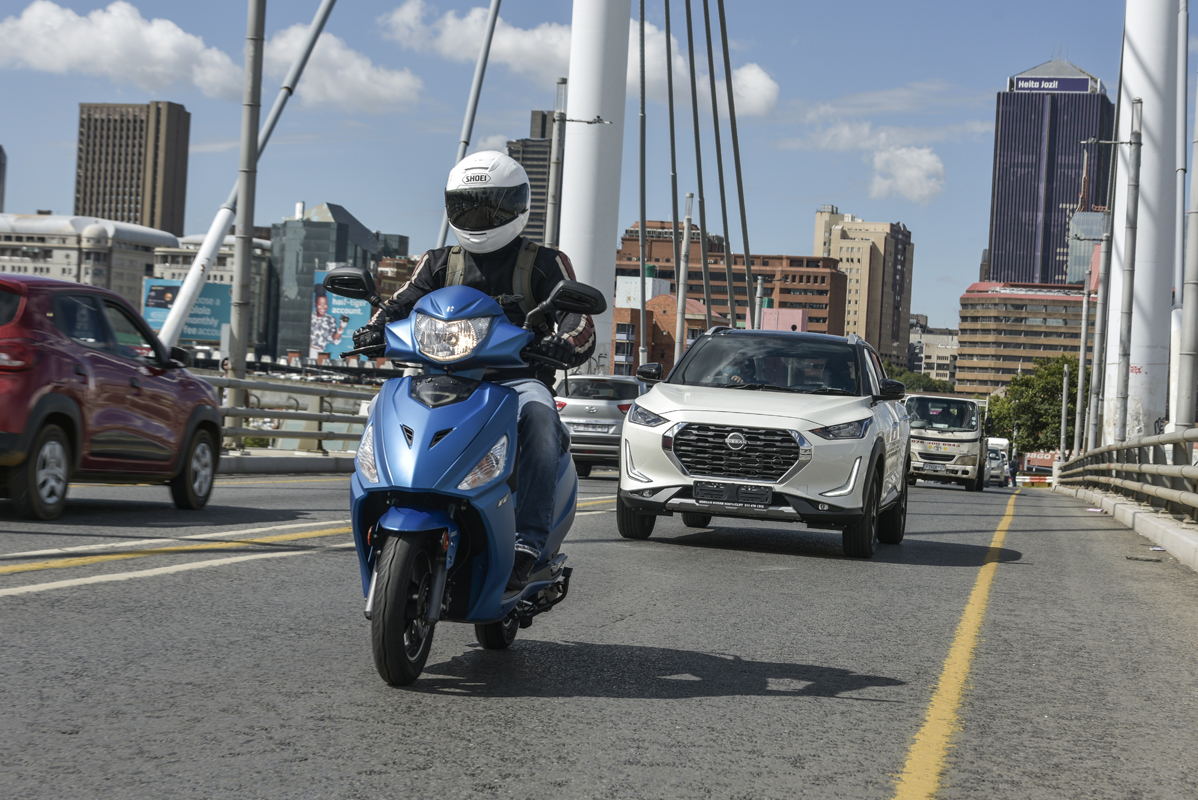 Even as a daily motorcycle commuter myself, the cost of filling a tank is getting pretty ridiculous—and putting kays on my pride and joy is equally disheartening. So, with the idea of saving on my 'passion' rides, I started looking for an urban sprawler for the Joburg commute.
Before long, I linked up with Hero Bryanston for my test mule: the Hero Dash 125 Fi.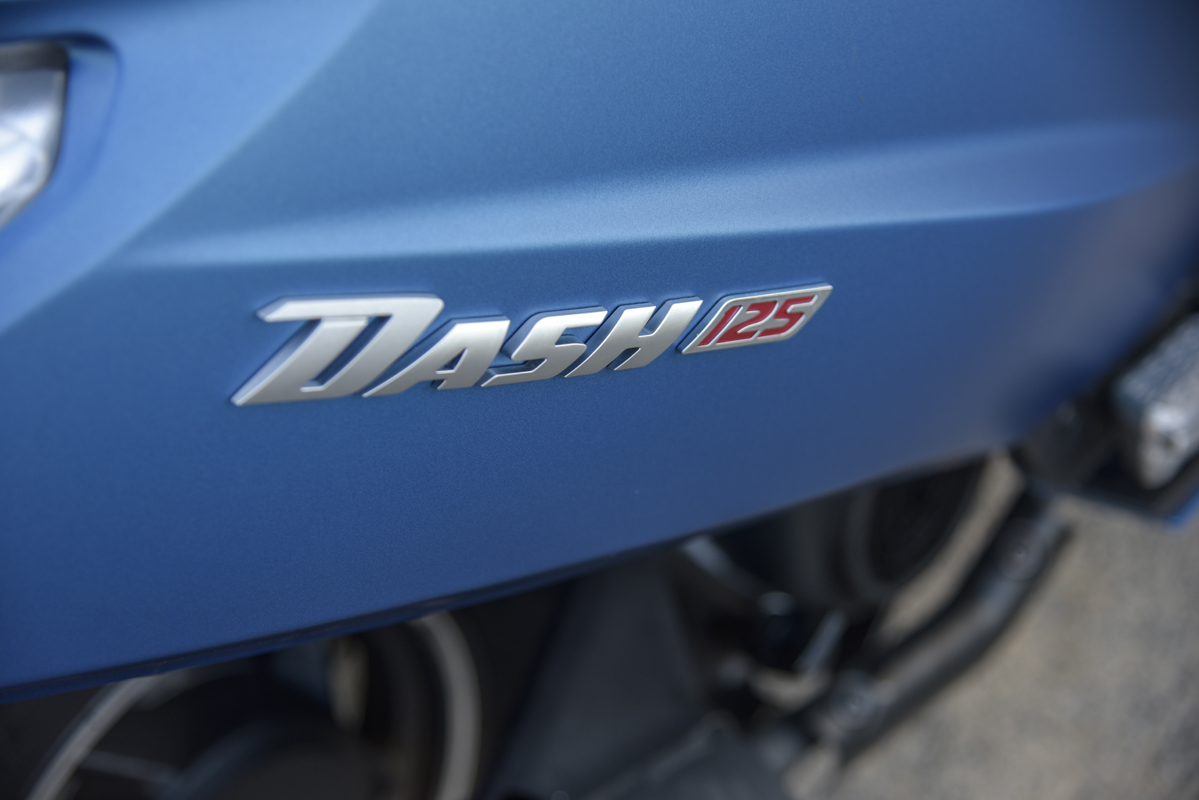 After a quick chat with Craig Langton at Hero Motorcycles SA, he set us up with one of Hero's top city slickers, the Dash 125 Fi. With the Dash, we set out on more than an economy test, but also to find out if it would work well as a daily rider's only means of inner-city transport.
A scooter instead of a 'real' bike? Yes! If you've ever ridden a scooter in the urban jungle, you'd understand why the words "city" and "scooter" should be one word in the dictionary. Scooters are practicality and usability at their best.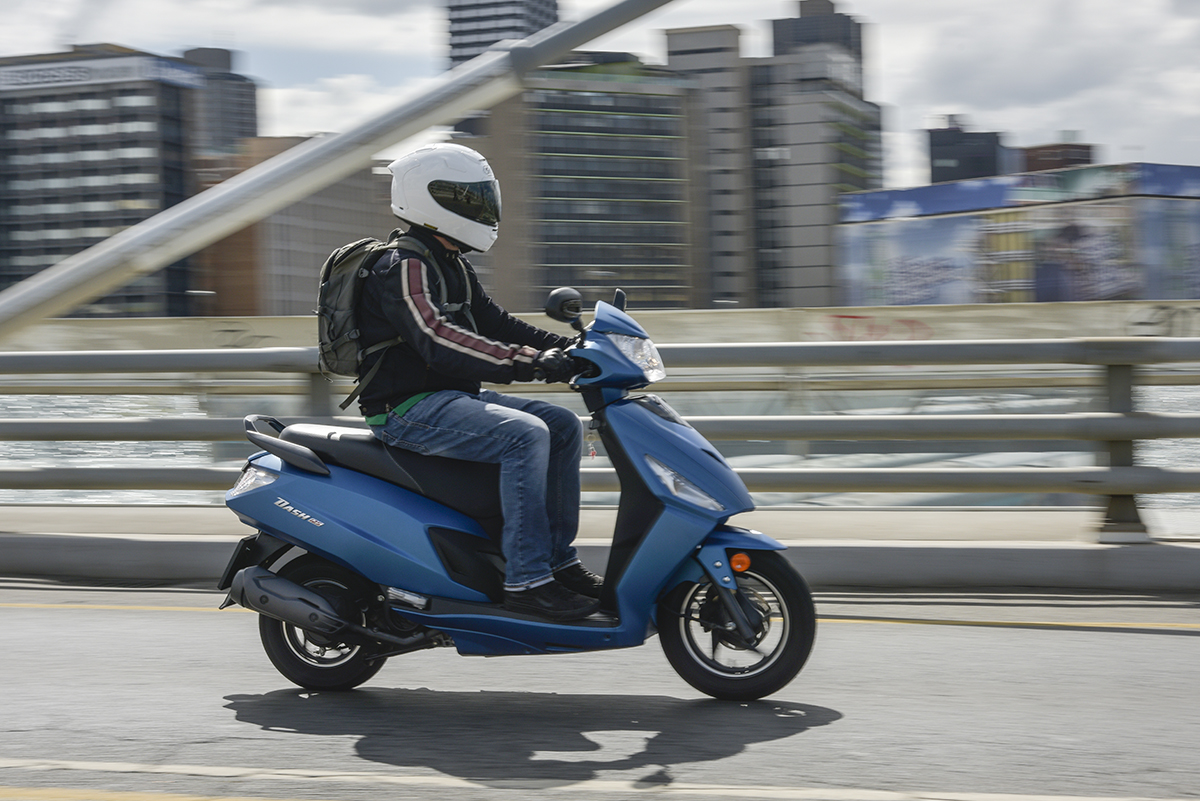 I understand why people would look past them because of their looks—or how they'd look on one. But with the amount of cash you could be saving by riding one, you could save up for some pretty cool gear for the weekend ride.
The Dash 125 Fi doesn't hide behind numbers. It's a single-cylinder 125 cc, with fuel injection, LED lighting, integrated braking system, a Bybre front disk brake, under-seat charger, rear fuel filler, standard centre stand, and a claimed economy of 55 km/L. And it's not bad looking, either. On paper the Dash had me convinced—so I rode off into the urban jungle to see how it would handle the daily grind.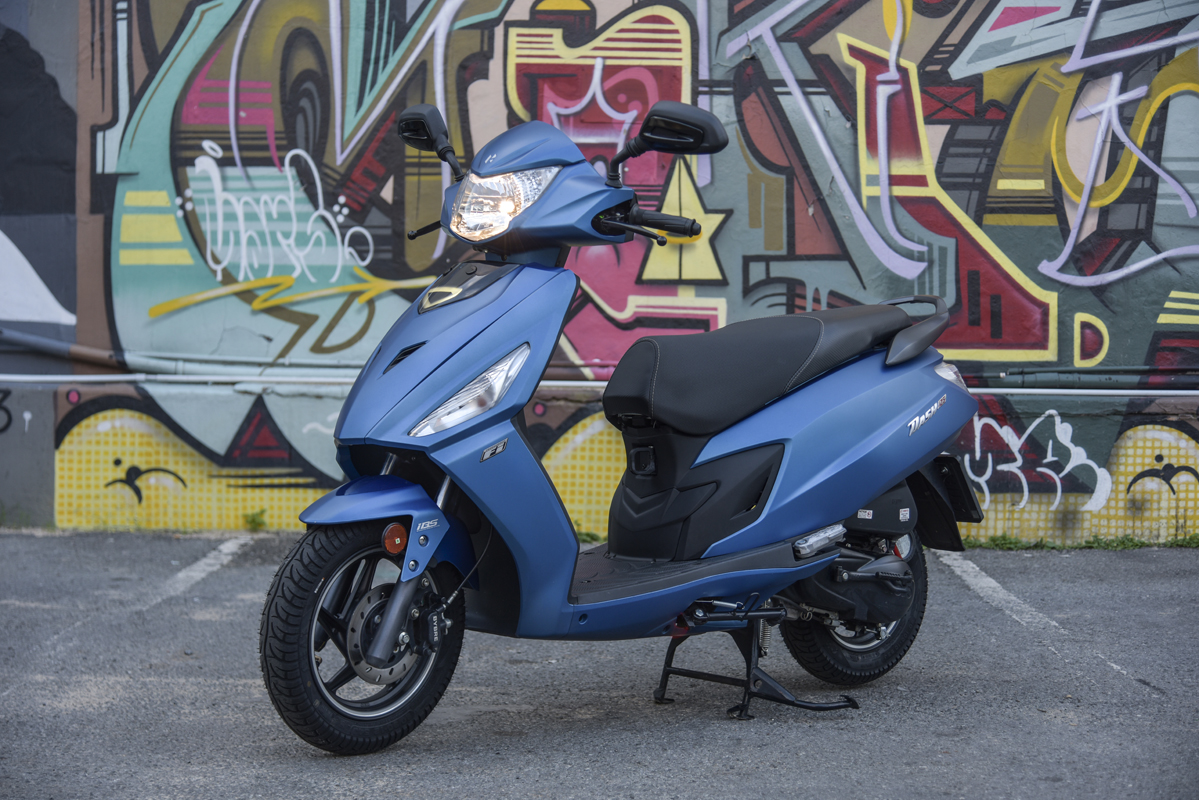 Right off the bat, the Dash starts up first-time thanks to its Keihin fuel injection, and gets going in no time at all, with a smooth feel from its variomatic transmission. The motor pulls well for the size of the bike, and cruises comfortably between 60 and 70 km/h. It will do over 90 km/h when pushed—but to achieve anywhere near the claimed 55 km/L you need to ride between 40 and 60 km/h with smooth inputs.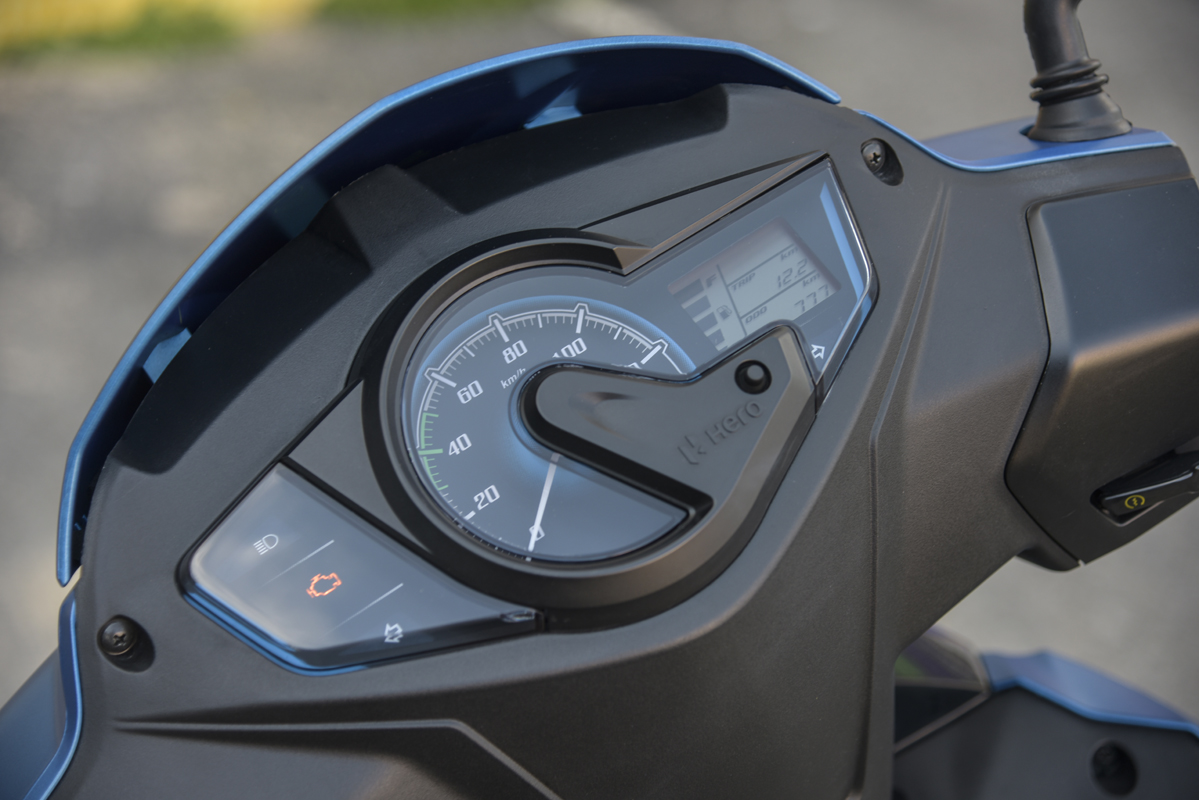 Ergonomically, the Dash fits my 175 cm frame perfectly, with good legroom, a decent stretch to the bars and a comfy seat—making those long days of sitting in traffic easy. There's an analogue speedo front and centre, with a digital display on the right showing everything from your trip and odo, to fuel left in the tank. When you eventually need to fill up, turn the key and the filler cap opens just above the tail lights—no need to lift the seat and get your laptop or groceries smelling like fuel.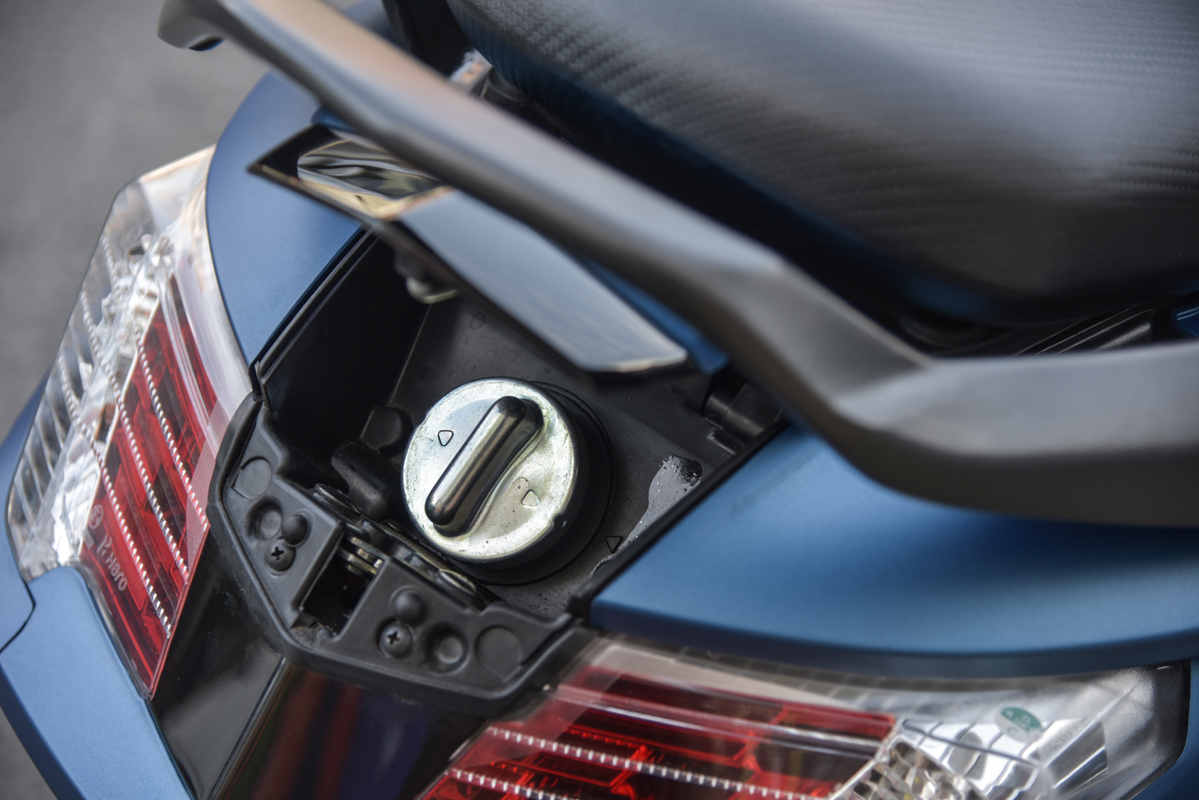 My Nikon DSLR camera is almost like an extra limb to me, so when riding out for a photoshoot my camera is either in a top box or backpack. With the Dash, my Nikon fits perfectly with my 24-120 mm lens under the seat, and I can easily charge my phone at the same time. If you carry lots of miscellaneous stuff under the seat, you'll be happy to know that the Dash has a little storage light to help you find what you're looking for. If it does get full, then you could use the two external hooks for hanging shopping bags.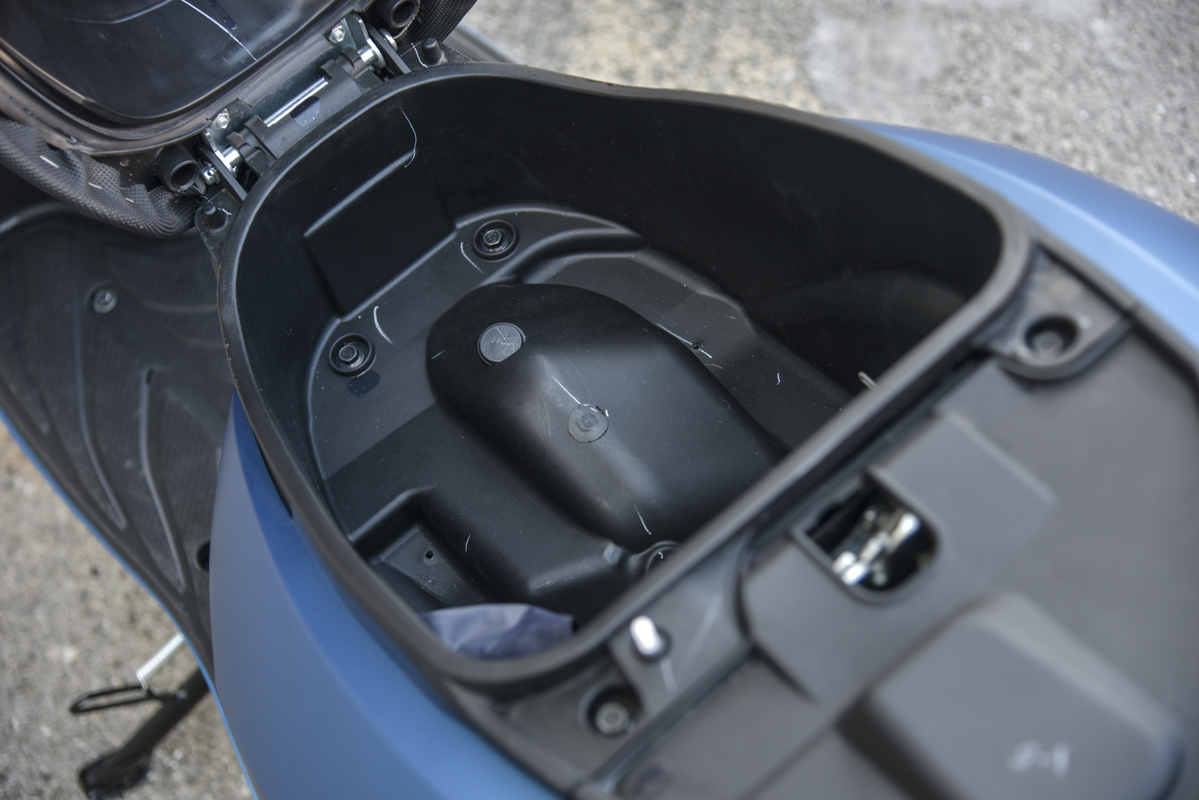 Out on the road, the Dash has a very nimble feel thanks to its short wheelbase and 12-inch front wheel, coupled with a 10-inch rear. This helps create a tighter turning circle and better traction up front; scooters carry most of their weight on the rear because of the motor placement.
When it comes to stopping, the Dash gets the job done with a powerful Bybre front disk brake that cleverly works in conjunction with the rear drum, Hero calls their integrated braking system 'IBS.' It works really well in the city, and it honestly makes commuting on a scooter even easier. Another neat function is the Dash's puncture-proof tyres, that have been cleverly developed by Hero to withstand bad road conditions—similar to what we see in downtown JHB.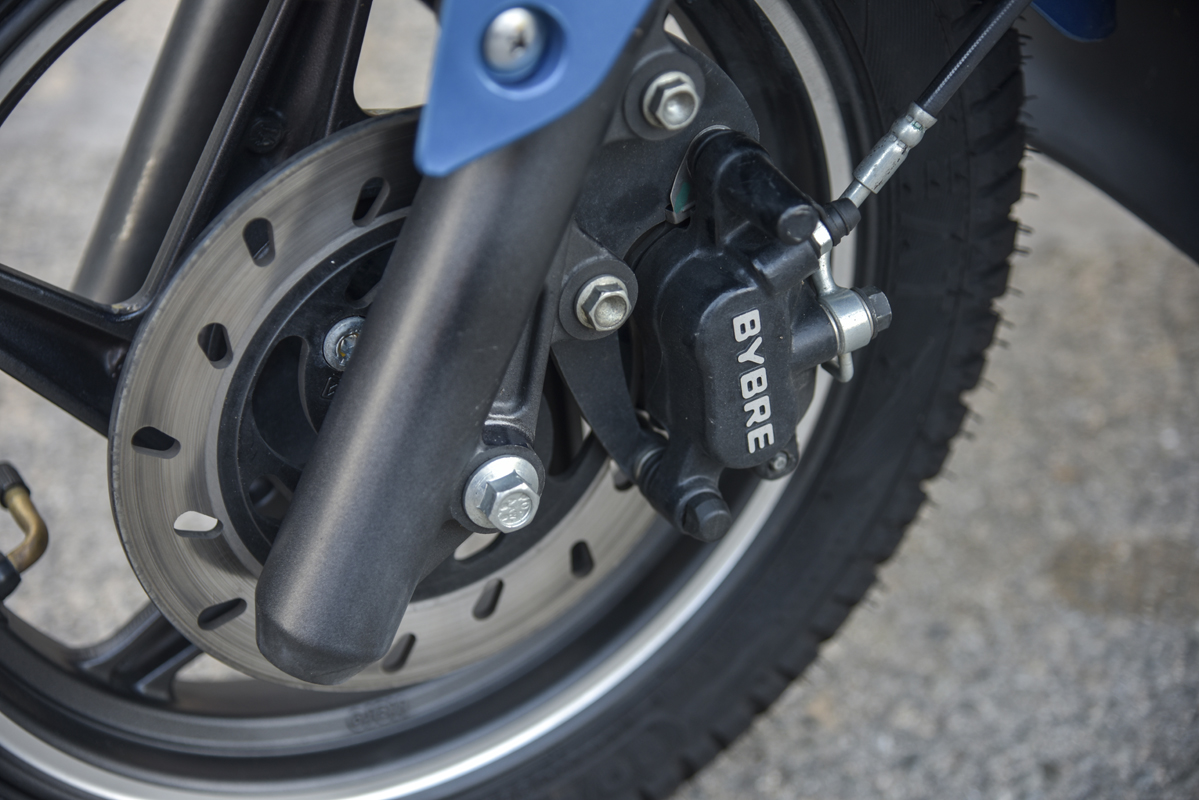 All in all, the little Dash is genuinely a great city scoot that fits the mould for all things city-orientated. The Dash is available in two colours: matte 'techno' blue and a candy red. Oil servicing intervals are every 6,000 km with a 2 year/30,000 km maintenance plan and a 5 year/100,000 km warranty—wowzers!
For those who want extra space, or if you want to do deliveries, the Dash can be fitted with a cargo box attached to a Hero approved bracket for an additional cost.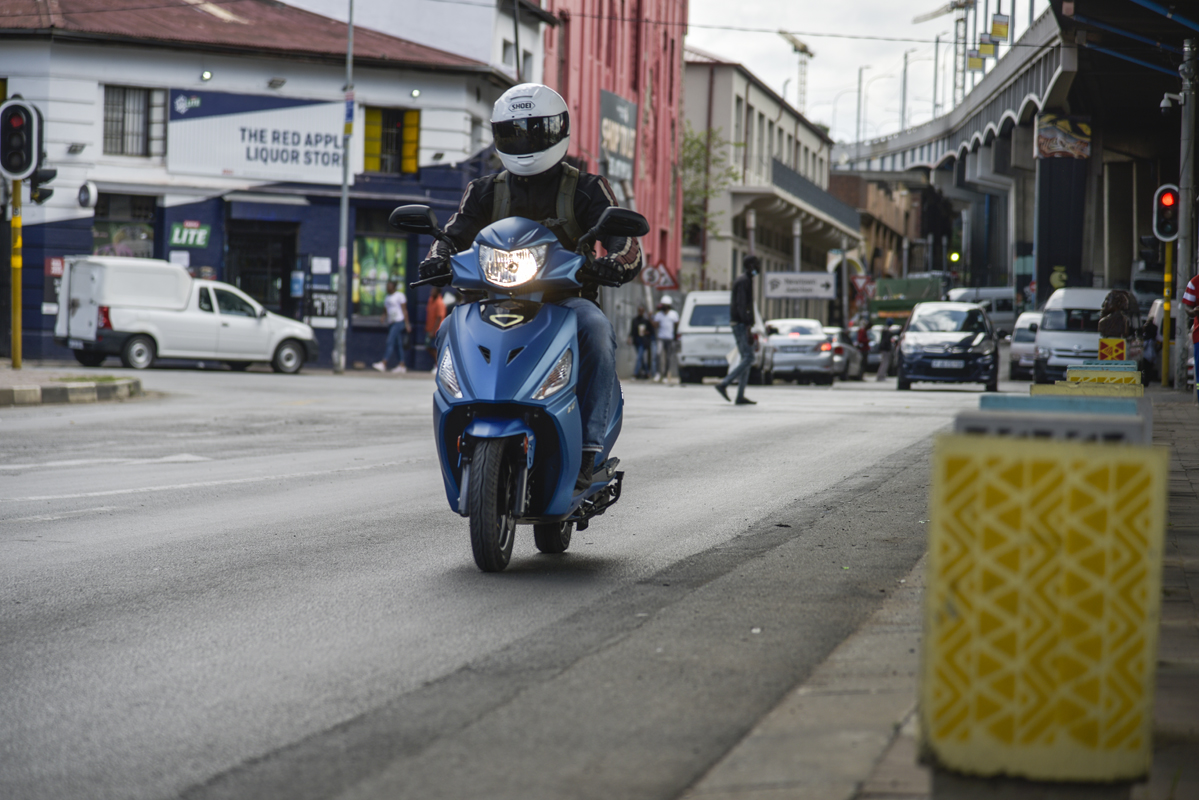 Personally, my only drawback when it comes to the Dash is two-up travel. With limited power the Dash performs best with a load of under 100 kg—you could go two up but you'll be putting the motor under strain.
So, if you're doing one-up travel/deliveries, the Dash is a clever card swipe for only R25 999.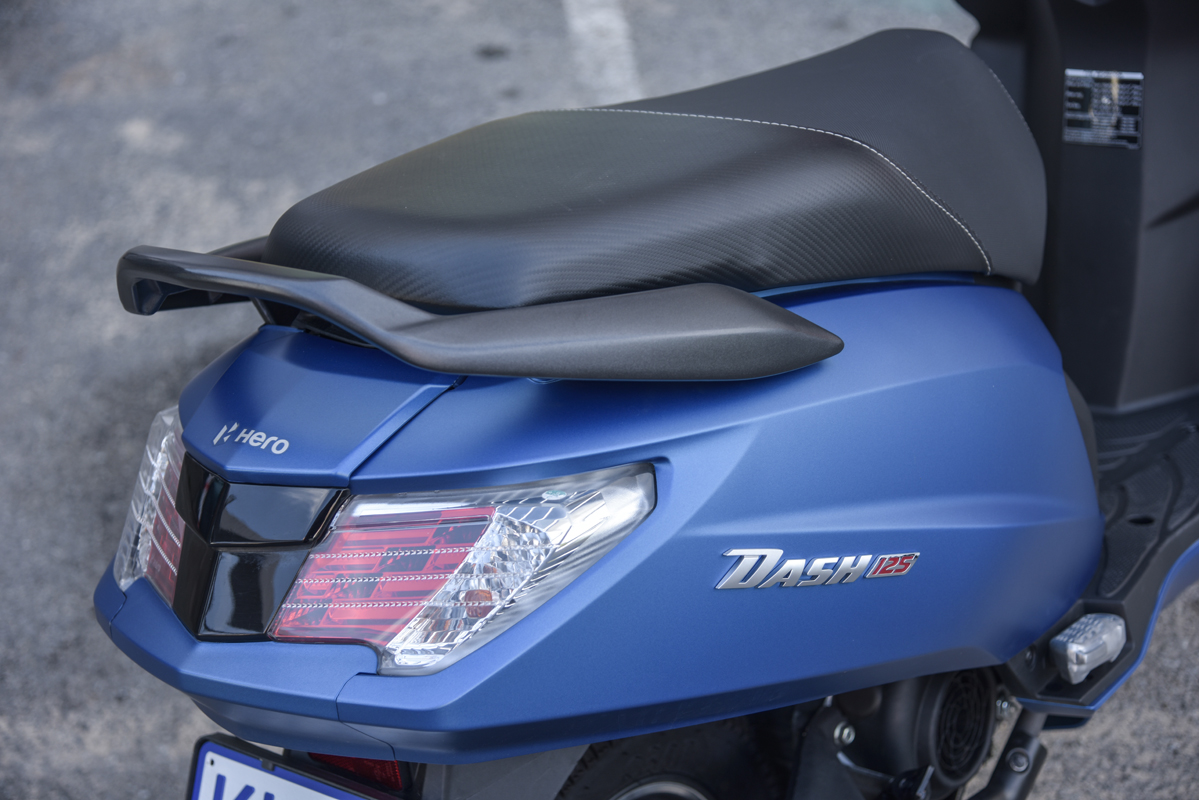 HERO DASH 125 Fi
For more information on the bike that we used in this article, click on the links below…