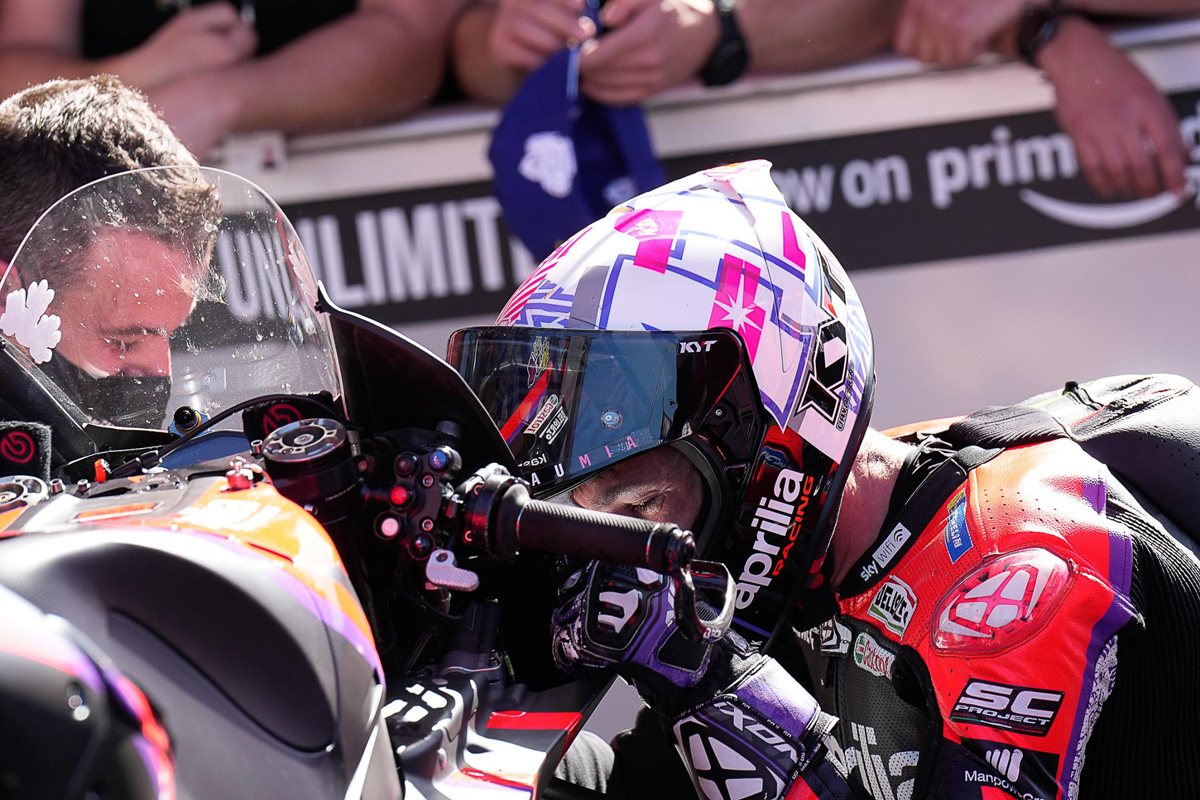 Was there anyone, either in the MotoGP paddock past and present or watching at home around the world, who wasn't happy for Aleix Espargaro and Aprilia winning in Argentina? That universal outpouring of happiness was just as satisfying as the long-awaited victory.
It's been a long road for Aprilia and Espargaro. A long, difficult, bruising, commitment-testing slog, with so little to show for their efforts, which is what made the result on Sunday all the more pleasing. Everyone likes the underdog but I don't think there is anyone who would resent Aprilia moving out of the underdog rôle and into a leading player on the MotoGP stage. On the evidence of pre-season testing and last weekend, that is a distinct possibility.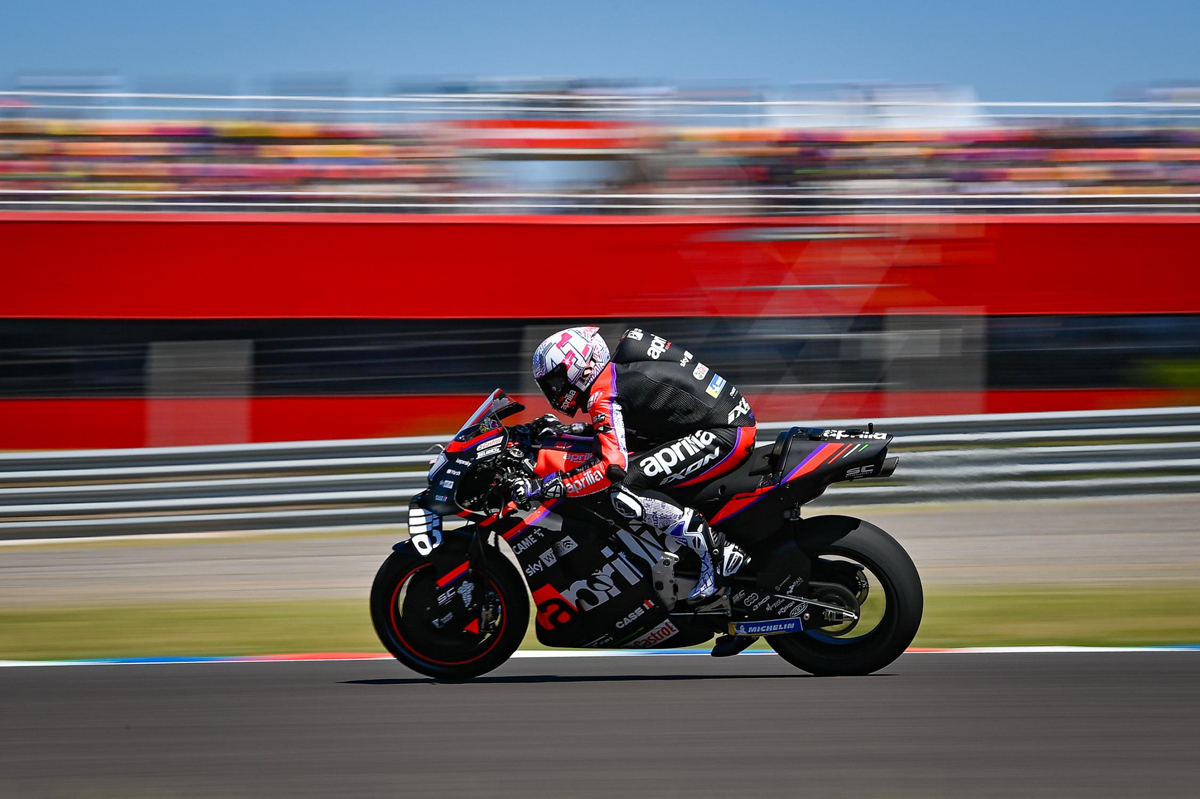 What this result gives us, of course, is a grid full of race-winning manufacturers, not over a period of ten years, but in the last two! When last were we able to say that? The big question is, can Aprilia keep this up? There's no reason to think not but it would be a mistake to assume that continued success is a given. However, as has been demonstrated so many times before, once the floodgates open even a little, momentum is easier to maintain than the sustained effort of the long graft to get to the top.
It says a lot for Espargaro that the vanquished Jorge Martin was almost as happy for Espargaro's win as Espargaro himself was. He must have been bitterly disappointed to have led for so long and not come out on top but you got the feeling that he thought the challenge for the lead was not only coming but inevitable and, being so, would rather it came from Espargaro than from anyone else. The pair have been good friends for a long time and Espargaro helped Martin early in his career.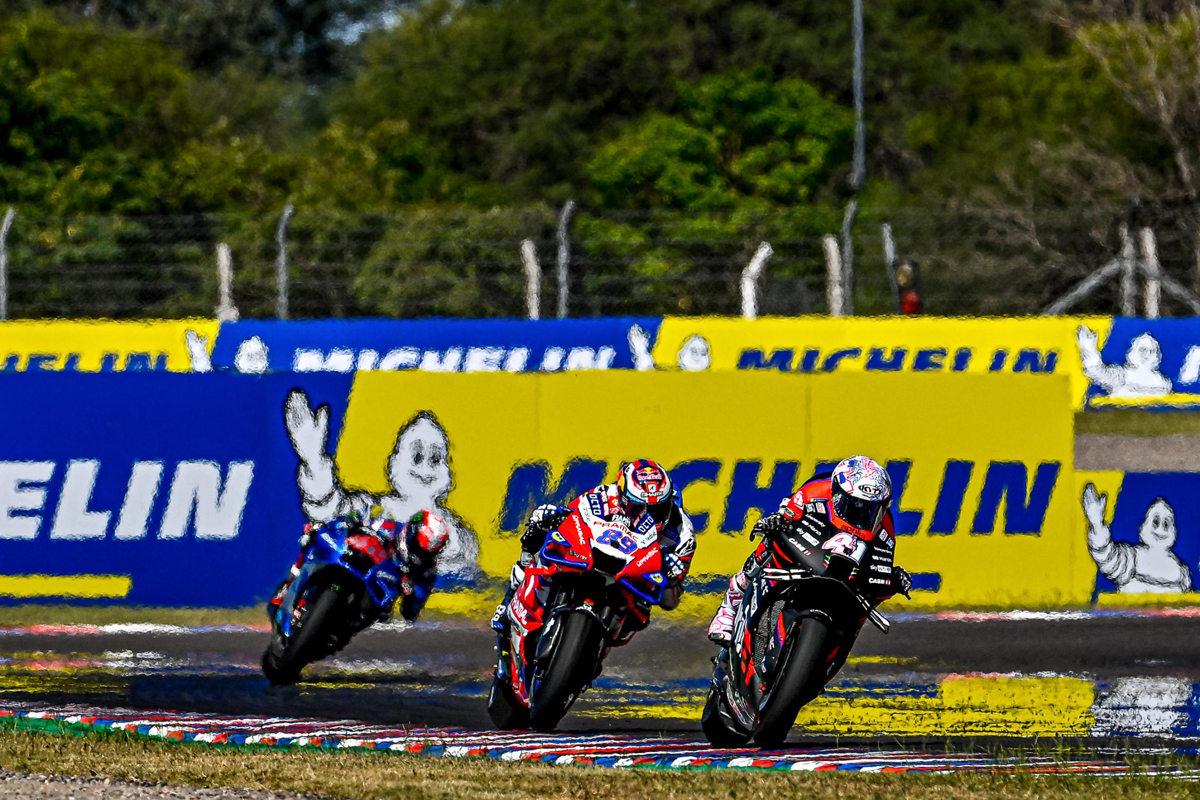 It was a mesmerising race at the front. After opening up a second-and-a-half gap over third placed Alex Rins, there it stabilised and what followed could have been a bit processional. But it was quite the opposite. I can't remember being that tense throughout a race for a long time and it was all due to the presence of Espargaro and the Aprilia and another factor that wasn't apparent to those of us watching.
That factor was grip or, rather, the lack of it. Every single rider complained that there was simply no grip at all, at least until later in the race, when the track was gradually coated with a layer of rubber. With that in mind, Martin's and Espargaro's race between themselves at the front was remarkable: to soak up that amount of pressure and not make any mistakes was skill of the highest order.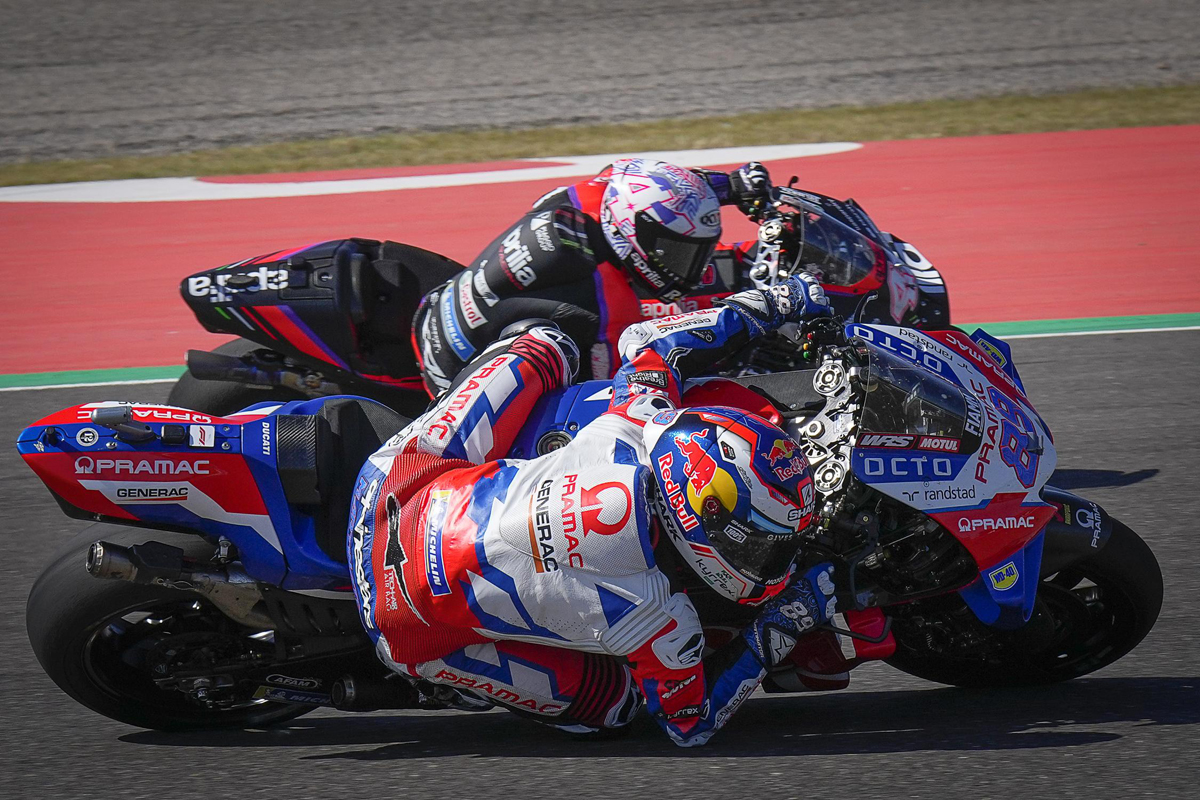 Twice, Espargaro tried for the lead and held it for all of one second before running wide at the following corner, allowing Martin back through. But the real story was how quickly Espargaro could make up the lost time after each incident: within a few corners, he was right back on the tail of Martin's Ducati. That told us that Espargaro wasn't running out of anything and that it was surely only a matter of time before he made a move stick.
That he duly did but then came the new worry that he might throw it all away while trying too hard to get out of Martin's reach. I'm sure I'm not the only one who thought that those four laps to the end of the race were the longest six or seven minutes of my life! It was almost unbearable to watch.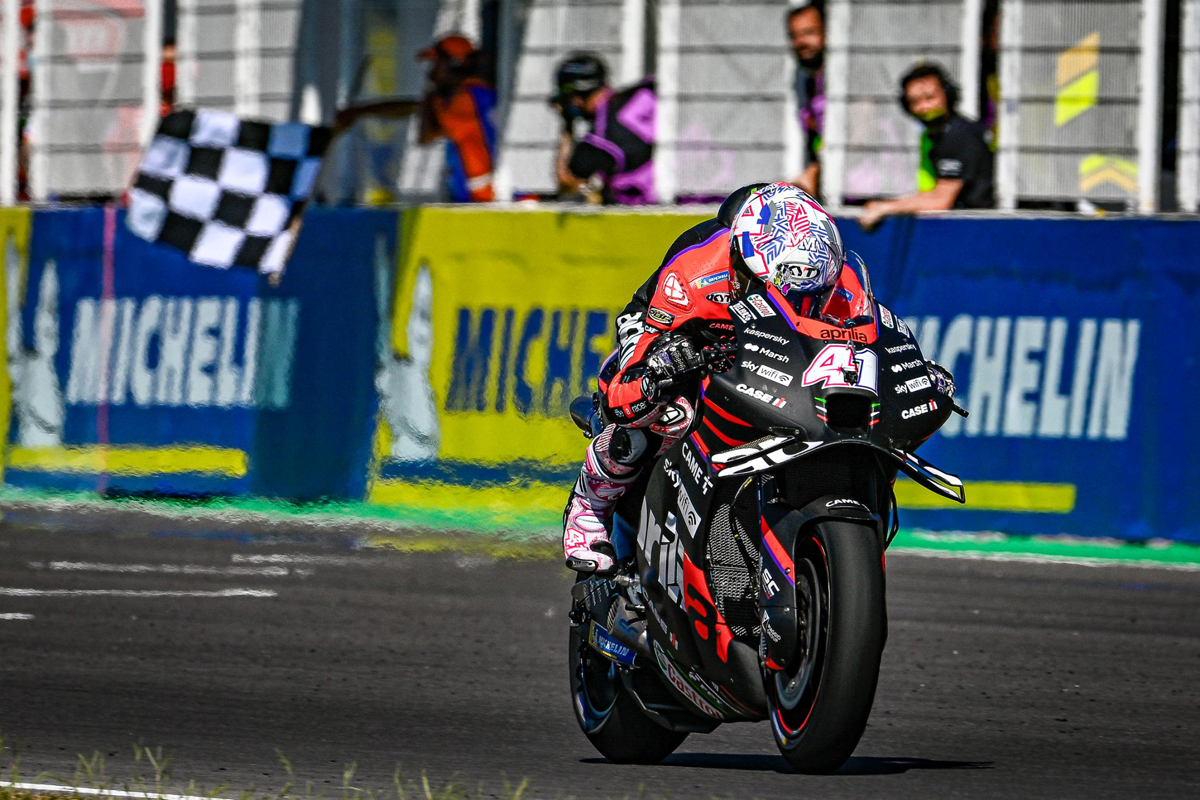 But then came the chequered flag and the release of tension and that feeling of happiness, something I'll remember for a long time. As I'm sure Espargaro and Aprilia will also do.
But what an incredible story of dogged determination. Aprilia returned to MotoGP in 2015 and have struggled hugely to make an impact. Espargaro had raced in 199 Grands Prix up to Argentina without a victory. He joined the team in 2017 and scored the team's first podium at Silverstone last year. There were times when he almost gave in to the temptation to retire, so worn out mentally and physically was he from the constant pressure to develop the bike in the face of guaranteed defeat week in, week out.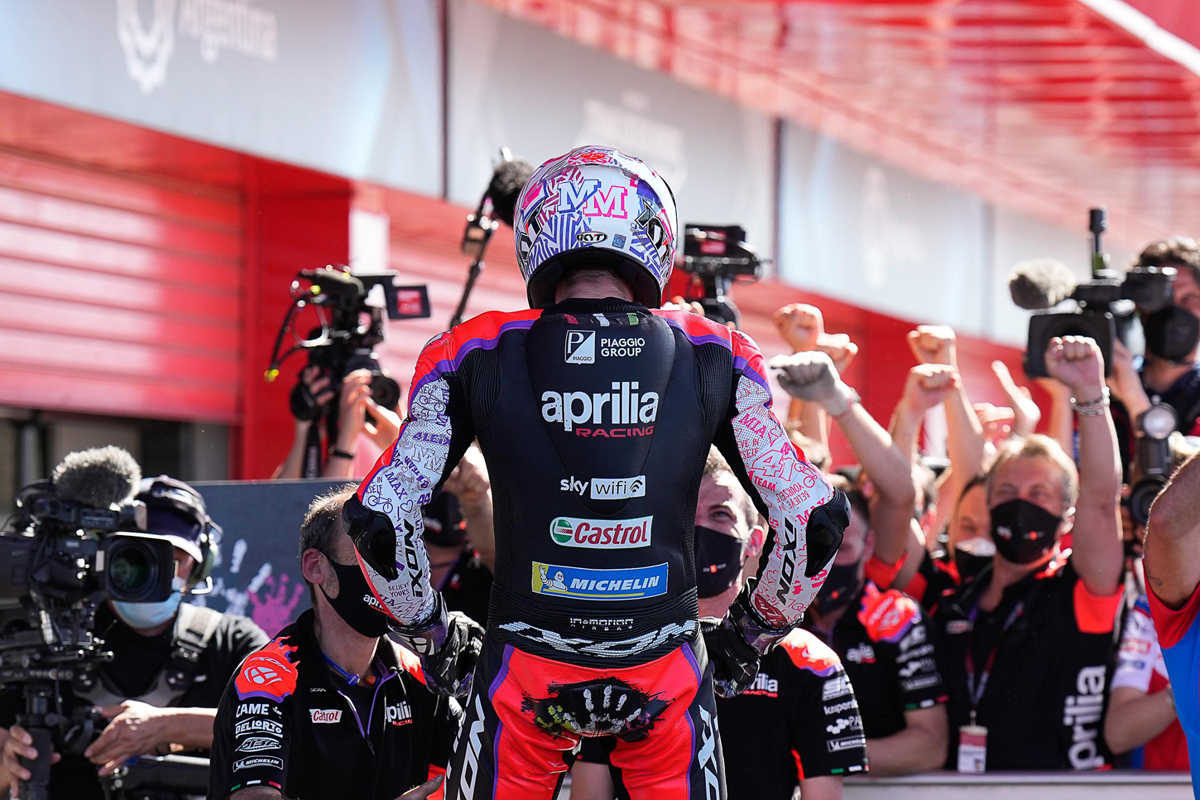 The turnaround in the team's fortunes came with the appointment of Massimo Rivola, Aprilia Racing CEO and the factory's first full-time team manager. From that point, the team's progress has been clearly visible from season to season and now, here they sit, MotoGP race winners.
Another point that could be easily glossed over is that Aprilia's victory marked the fifth victory in a row for European manufacturers: Ducati won the last two races of 2021 and the first race of 2022, KTM won last time out in Indonesia and now Aprilia. The last time that happened was in 1974, courtesy of MV Agusta, at the tail end of their remarkable domination of GP racing. While it would be a mistake to assume that the Japanese are down and out, it does signify a wonderfully healthy state of affairs for MotoGP – every manufacturer capable of winning and a grid of riders of such consistent quality that not one could be counted out for a win if the circumstances are right.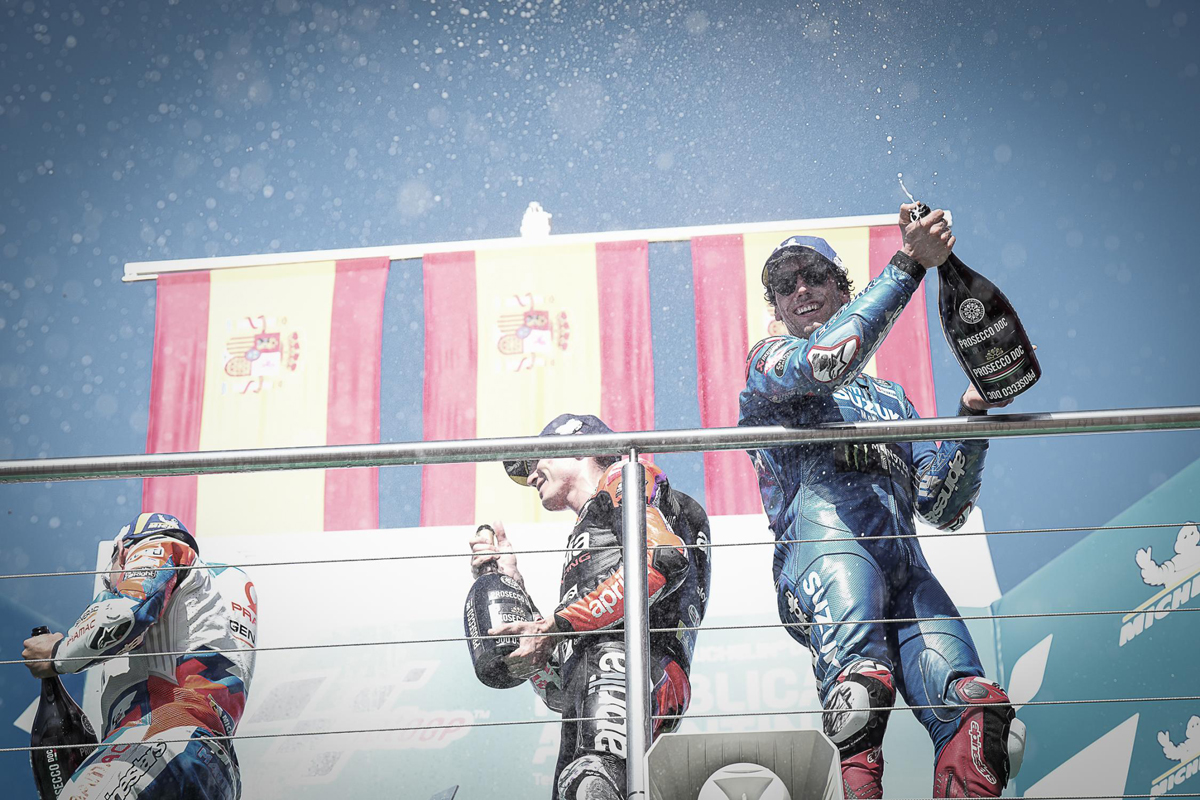 If unpredictability is your thing, then all you have to do is look at the podiums for the first three races of the 2022 season. We have had nine different riders filling the nine podium positions so far: Bastianini, B. Binder, Pol Espargaro, Oliveira, Quartararo, Zarco, Aleix Espargaro, Martin and Rins. Now, Marc Marquez is coming back in time for next weekend's race in America, a country where he has been almost totally dominant, winning from 2013 to 2018 and only failing to win in 2019 when a mechanical issue caused him to crash out. Who is to say that the podium at the Circuit of the Americas won't have yet another completely different look?
Similarly, who is to argue that Marquez, having missed two races, doesn't still have enough time to mount an effective championship challenge? With things so unsettled at the top of the points table, no rider is making a significant break and the door is wide open for someone to take charge. If he can avoid falling off and exacerbating his eye issue and, perhaps more pressing, can get the Honda to work the way he likes it, then it would be a brave fool who would count him out.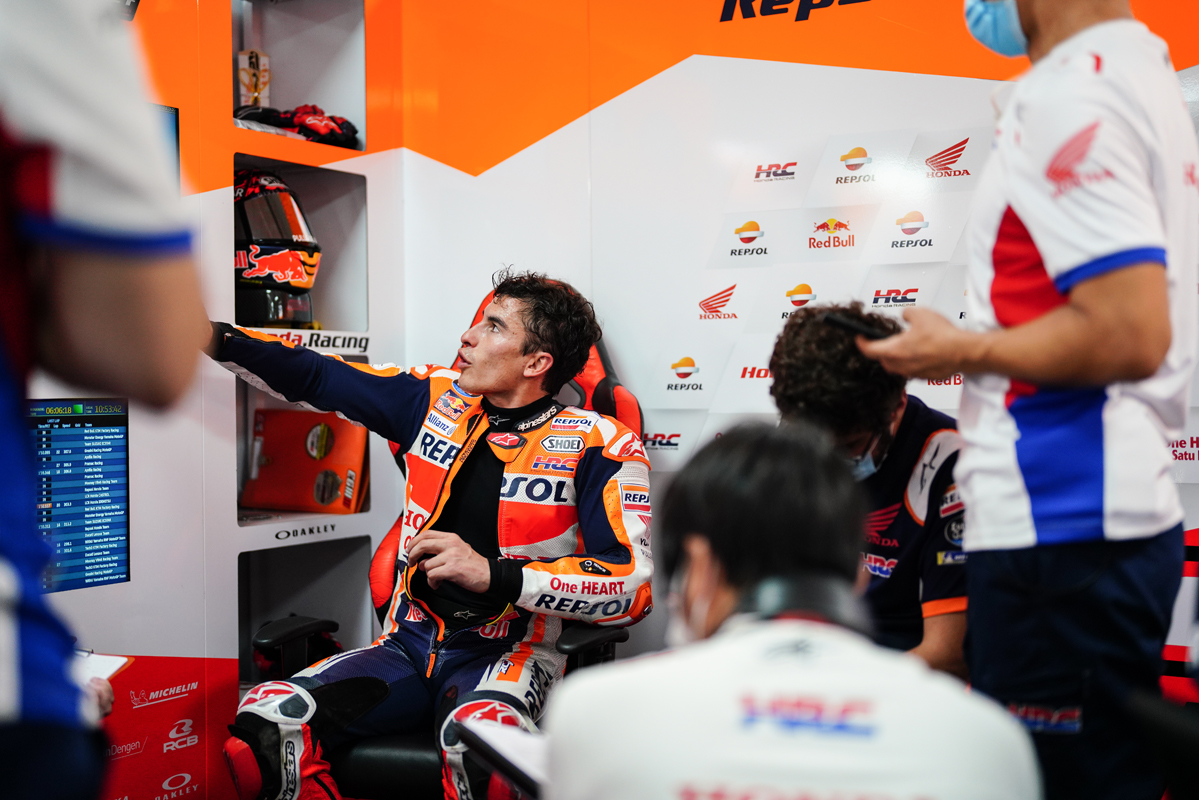 Mind you, it would have been a brave fool who would have predicted anything other than success for the factory Ducatis this year. When a satellite machine wins the first race of the season and two different satellite machines take a podium position in the next two races, with the factory bikes looking distinctly ropey way down the order, you have to wonder at the factory's ability to snatch defeat from the jaws of victory. This is the team that has shown the way forward in so many technical ways but seems unable to capitalise on their innovations, leaving the door wide open for its rivals to steal a march.
The riders – Miller and Bagnaia – are looking so despondent that it has to affect team morale. Nothing that a couple of victories apiece wouldn't cure but, at the moment, that doesn't look anywhere near a possibility.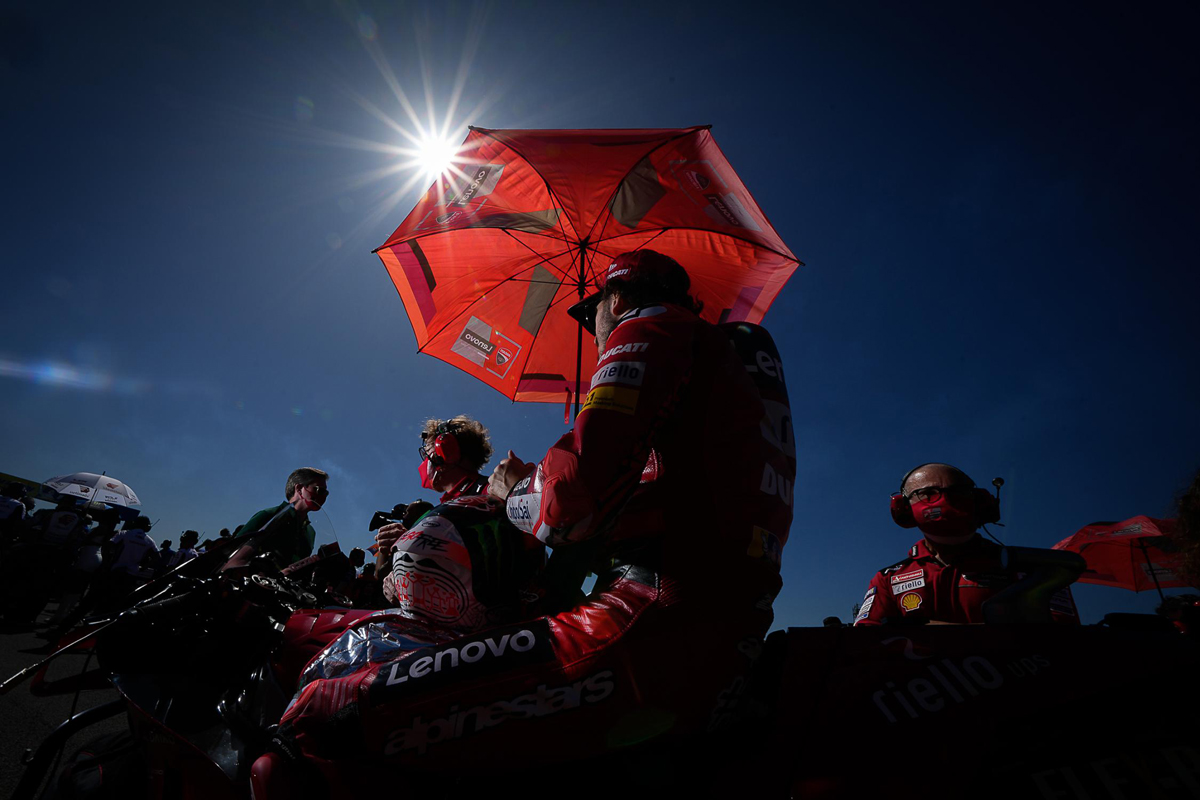 And so we head to America for round four of the 2022 season. And the best thing about it? No-one has a clue what is going to happen! Brilliant, isn't it?